On my most recent trip to L.A. (one of my favorite places to visit), I found a new love for the color pink.  Whether it was from natural or design sources, I felt like I could not escape this amazing hue throughout the week and with that I was inspired…. Take a look at some of my pink inspiration from the City of Angels.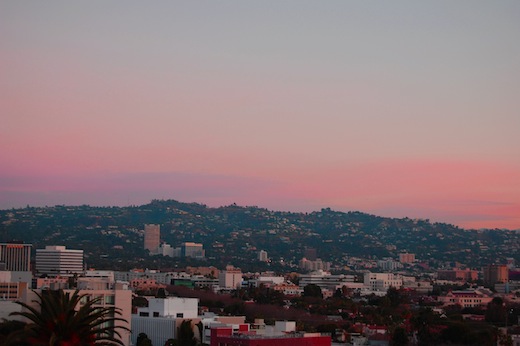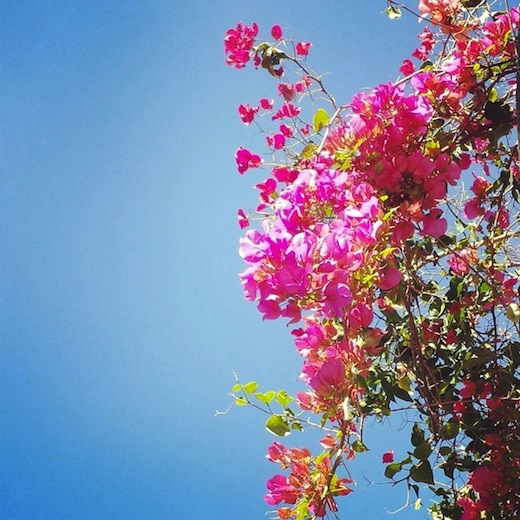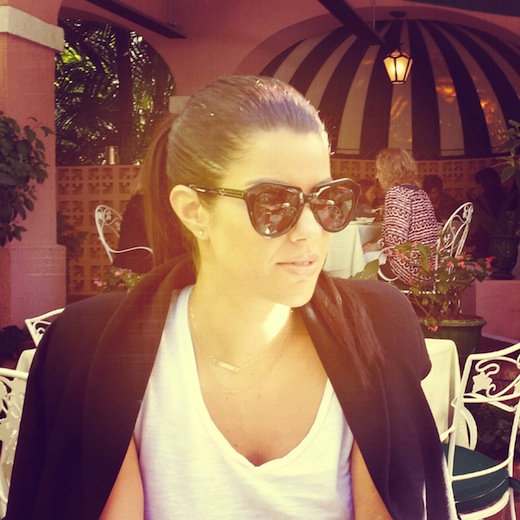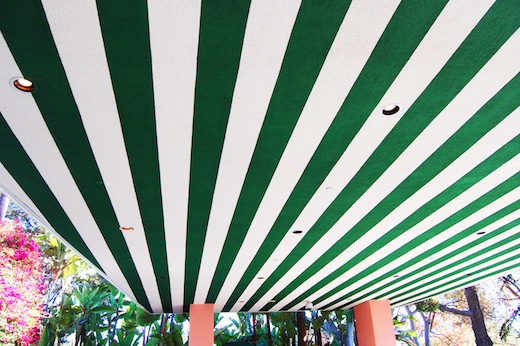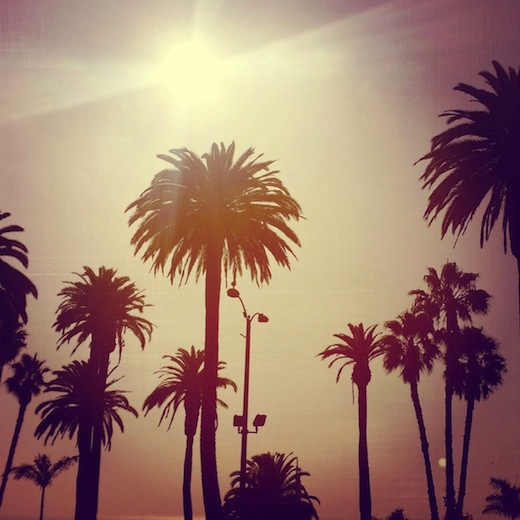 Images via Only Ella: 1. Sunrise over L.A. 2. Blue sky & Pink Blossoms 3. Brunch at The Polo Lounge  4. Retro Entrance at The Beverly Hills Hotel 5. Palms in Santa Monica
I have never really considered myself a "pink" person. Pink always seemed too cliché. In fact the only items that I have in my home of this hue are a Richard Avedon coffee table book and some pink peonies (when they are in season).  I couldn't help though to think about how stunning this color could be if accented properly in the home.  See some examples of infusing pink accents into your décor for a chic and happy result.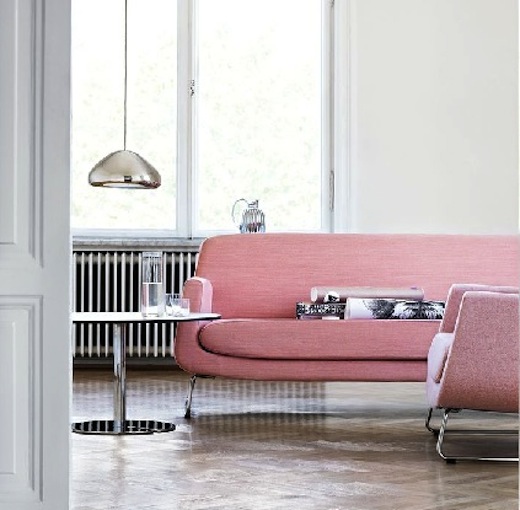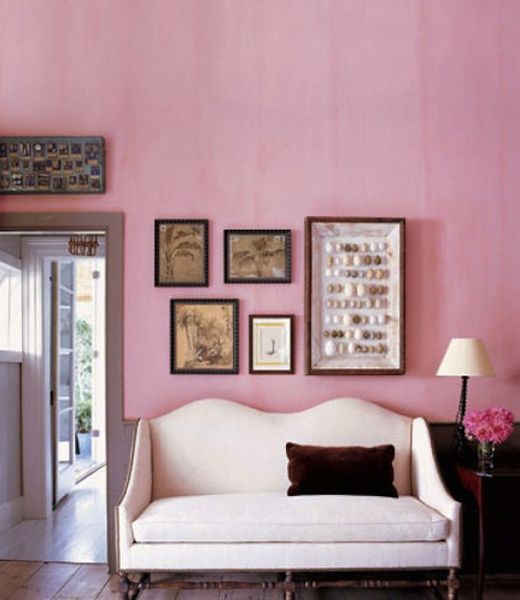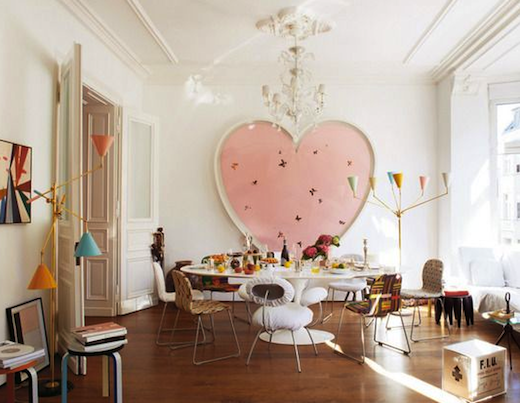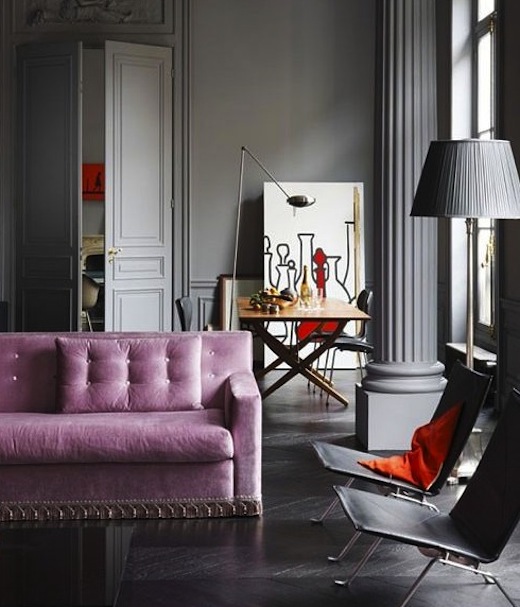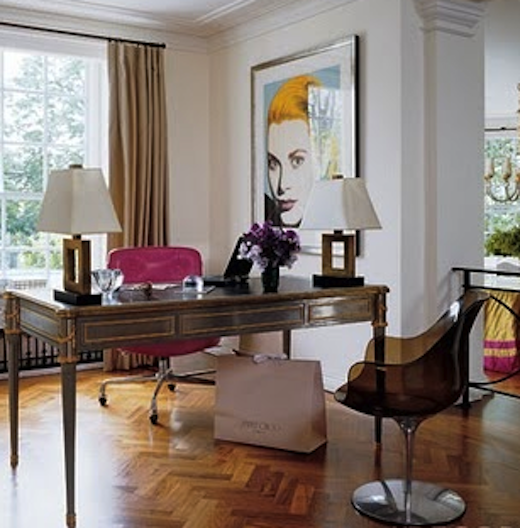 Images via Pinterest: 1. Soft Pink 60's Retro Sofa & Chair 2. Pink Accent Wall 3. Add Color With Art! Damien Hirst Piece Shown  4. Charcoal and Grey Combo  5. Add a pop of Color to Your Workspace!
You can go bold with a pink chair or amazing rug, or stay simple adding a pop of the color with curtains or cushions.  There are so many great ways to accent with pink in the home without having it feel overly feminine or saturated.  I think that with winter (hopefully) on its way out soon… adding some pink décor accessories could be a bright and welcomed transition into Spring.

SHOP THE LOOK
1. Amazon – Avedon 1944 – 2000
2.  Conran Shop – Pale Pink Claypole Armchair
3. Ikea – Aina Pale Pink Curtains
4. The Rug Company – Hand Woven Upaiper Pink Rug
5. Oka – Schiap Plate
6. ABC Home – Pink Ombre Velvet Pillow