I am always looking for new types of art for the home.  I especially love displaying artwork by using objects that aren't traditionally seen as "art", it makes for a very interesting wall presentation and usually becomes a talking piece.  About a year ago we received a wonderful present, a set of six vinyl records. This edition was a beautiful collaboration called "When The Night Falls" by the music group UNKLE and photographers Warren Du Preez and Nick Thornton Jones.  At that point I didn't have a record player in my home, but I was so in love with the album covers that I decided to frame all six and create an art piece to go above my bed. Take a look….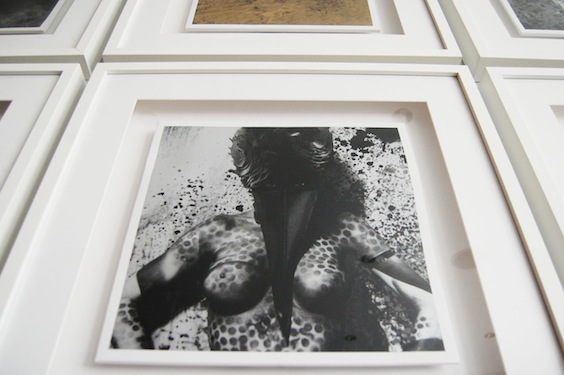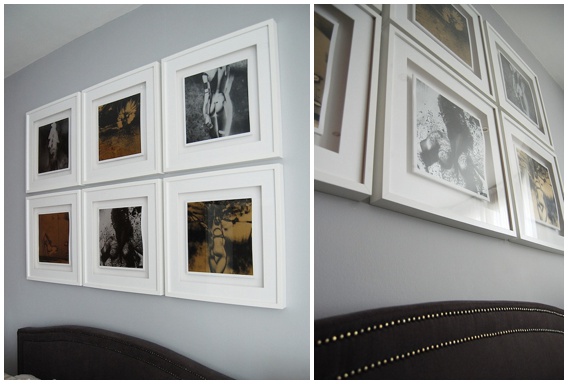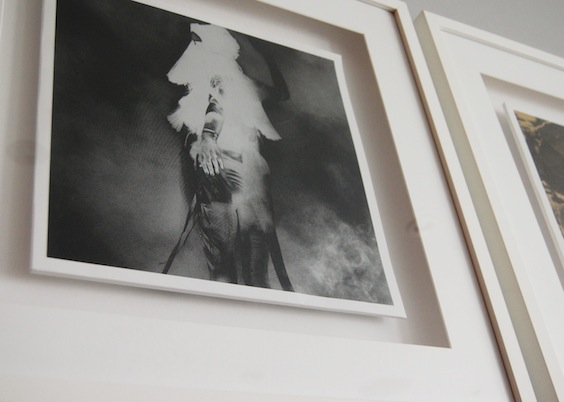 I thought the photographic covers were so beautiful and a bit sexy…perfect to put in a bedroom. I panelled all six above my bed and framed them in white. I used very inexpensive white Ribba frames from Ikea and then brought them to a local framer.  I asked to set back and float the album covers within the frame.  Then I asked for a 2 inch white mount (or border) to be placed around the frame.  This was a very inexpensive yet effective way to have six frames made and look as if they were done completely professionally (without paying the high framing costs).  Floating the album worked well in this case because I was using a thicker piece of art and also it was something that I want to preserve, so I wanted the edges to be untouched by a mounting board.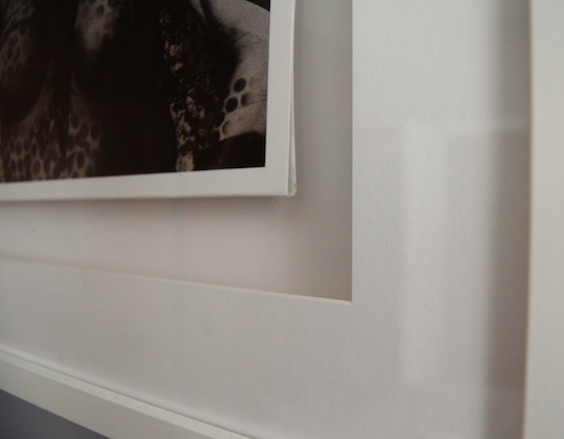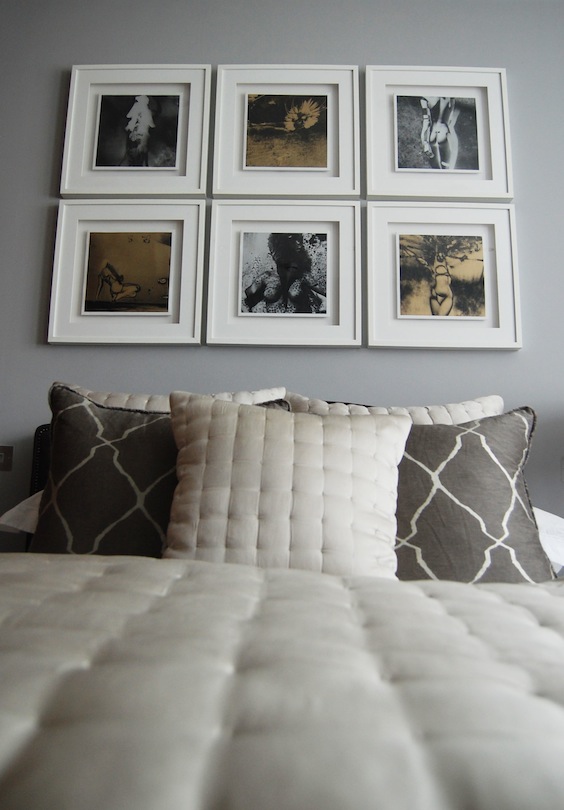 I was so happy with the outcome and it really got me looking into vinyl records as artwork for the home.  The Vinyl Factory (who also produced "When The Night Falls") has an incredible collection of great options and because they collaborate with such amazing artists this is a perfect way to start collecting contemporary art but on a much more price friendly scale. Some of my favorite "artistic" covers are:  Haroon Mirza "o/o/o/o/", Bryan Ferry "Alphaville", Grace Jones "Hurricane", Jeremy Deller "English Magic".  You can also find  more mainstream vinyls (from stores like Urban Outfitters) with great art like this or this.  And if you have a record player in your house (which I do now), you can enjoy the art with your eyes and your ears.
My motto: Have fun with art!