The Amazing Urban Outfitters HQ
I recently had the opportunity to visit the UBRN main headquarters located inside Philadelphia's historic naval shipyard.  I was completely blown away by the unbelievable architechture and design that went into creating the industrial campus of warehouses. Designed by architects Meyer Scherer & Rockcastle, they turned 341,000 square feet of delapidated old warehouse space in the Philly's navy yard into the unbelievable office spaces which now house Anthropologie, Urban Outfitters and Free People (all under the URBN brand) and some pretty rad common spaces.
The most wonderful aspect of the entire campus is how perfectly the original features and characteristics of the old shipyard were maintained throughout.  I was so inspired by the bohemian influence and the emphasis placed on indoor plants and green living.  It has the perfect balance between old and new.  The space not only looked incredible but it felt healthy and earthy (oh and beyond cool too), which I think is a testament to great design and architecture!  I took some photos of my visit and wanted to share this gorgeous and ultra inspiring space with you.
URBN WAREHOUSE OFFICES
A very understated UBRN sign is located as you enter the brand's headquarters.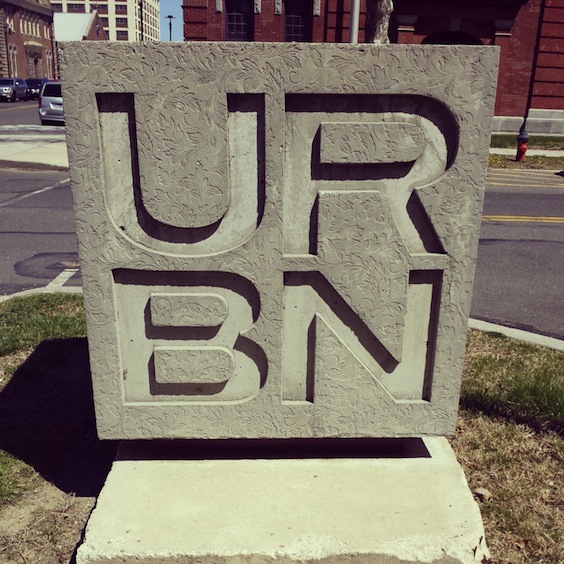 The headquarters is made up of huge warehouse spaces with this red brick exterior.  Those windows are a signature loft look and I loved the rooftop garden on this particular building.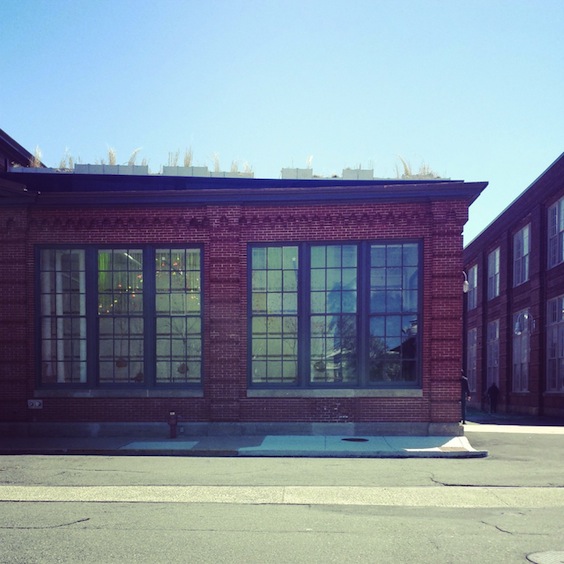 FREE PEOPLE OFFICES
This room was probably my favorite. It was the entrance to the Free People offices and wow.  Such bohemian design goodness everywhere here with mostly neutral elements and pops of brightly patterned fabrics throughout the space.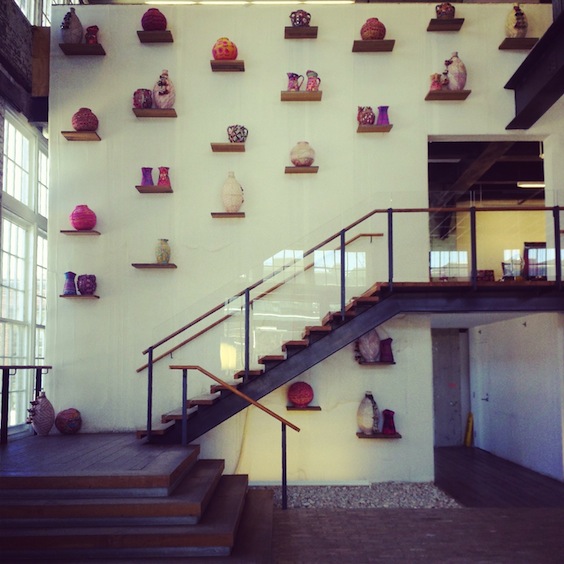 These vases were covered with fabric and tassles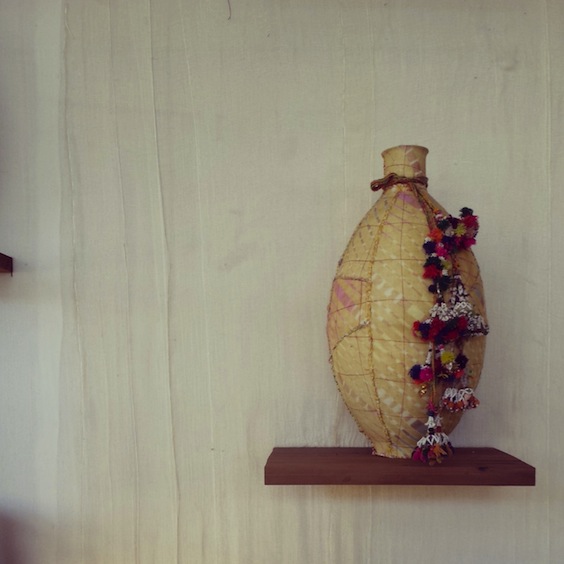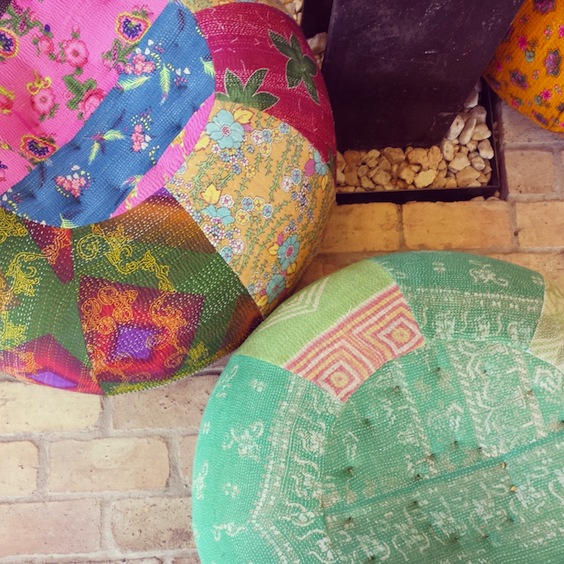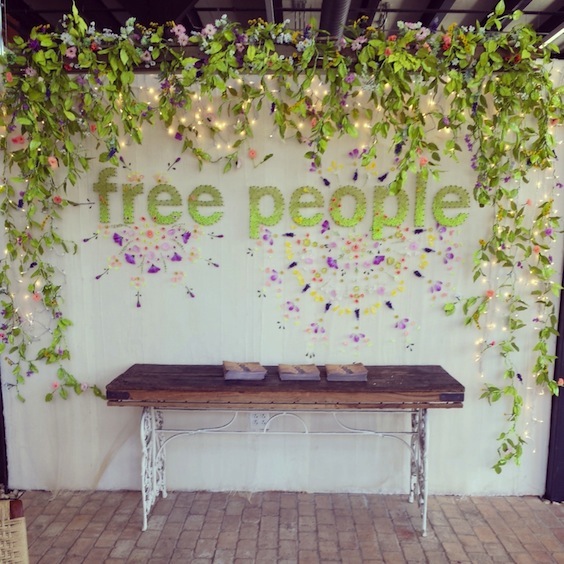 IT'S NOT YOUR AVERAGE CAFETERIA…
ok…let me just say that this group of images comprises the entire common parts area which included a cafeteria, cafe, gym and library.  It was AMAZING!  Built inside a massive (and I mean massive) warehouse space, many of the original shipyard elements were left in tact and they brought such character and beauty to this insanely designed bohemian oasis.  Take a look….
Huge mural as you enter made up entirely of sequins.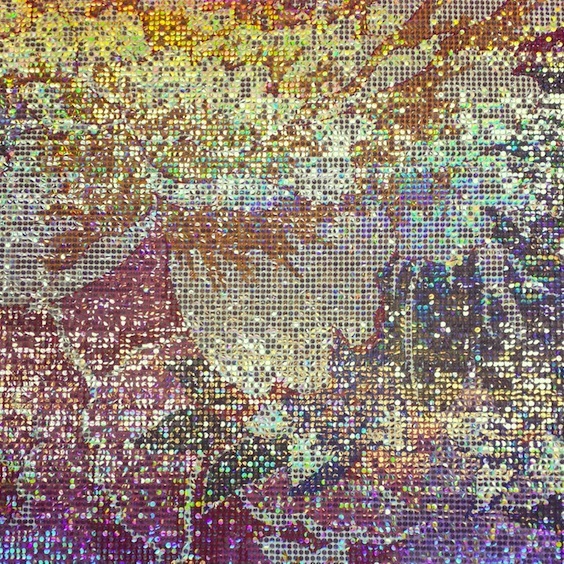 Indoor plant gardens built and intertwined between original wrought iron beams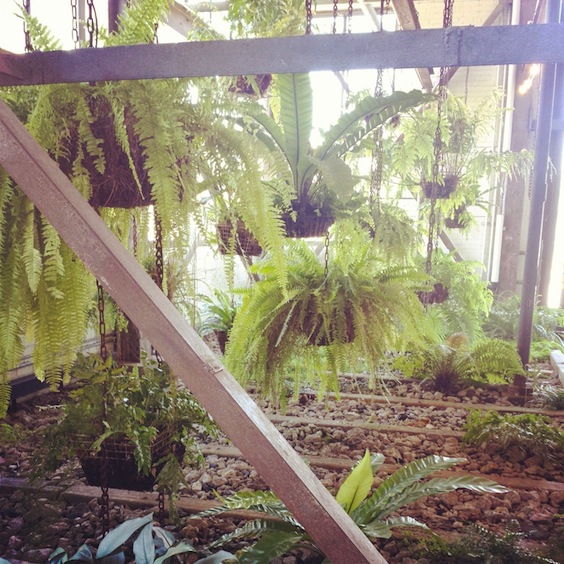 Beautiful Indian inspired fabrics and furniture set in a completely industrial setting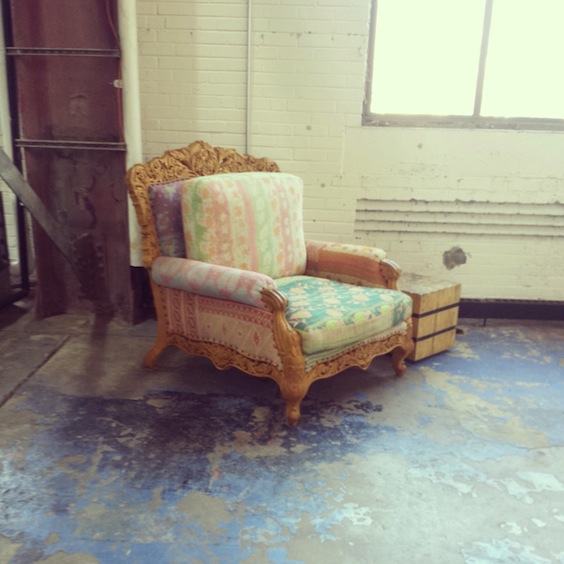 All the orginial pipes, iron and wood beams on the ceilings and walls.  Check out those jib booms which also double as the base for those gorgeous arabesque style chandeliers… I mean I can't deal with how good this is!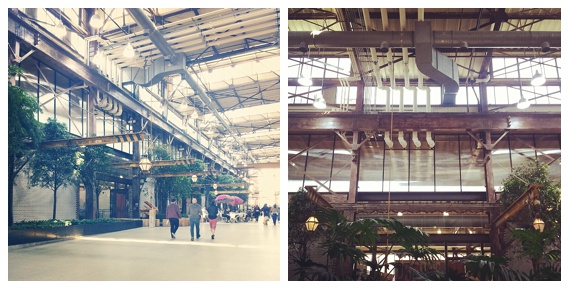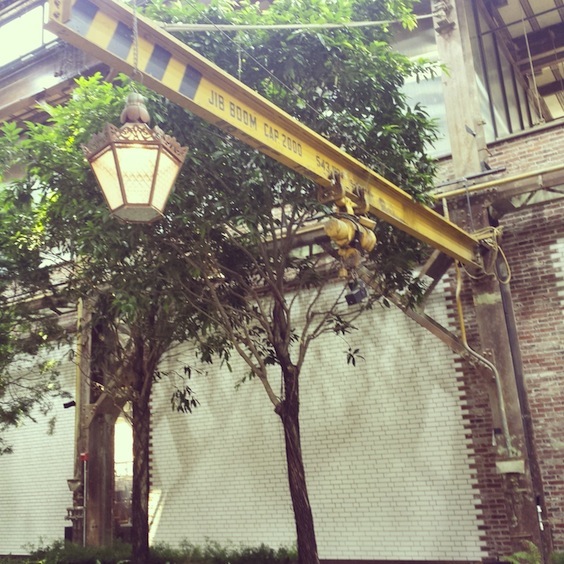 Art installations (we loved this one)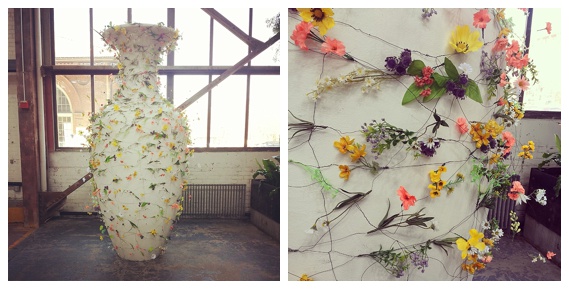 The library area….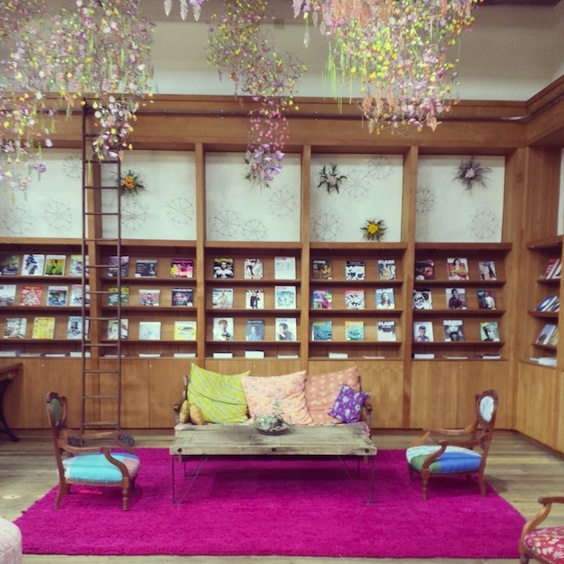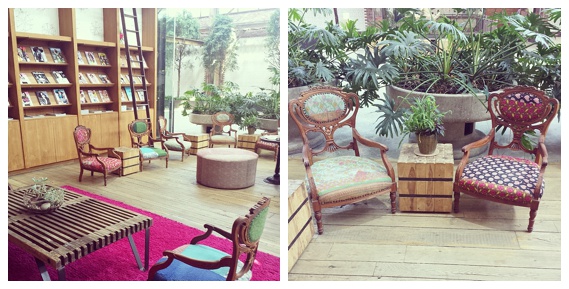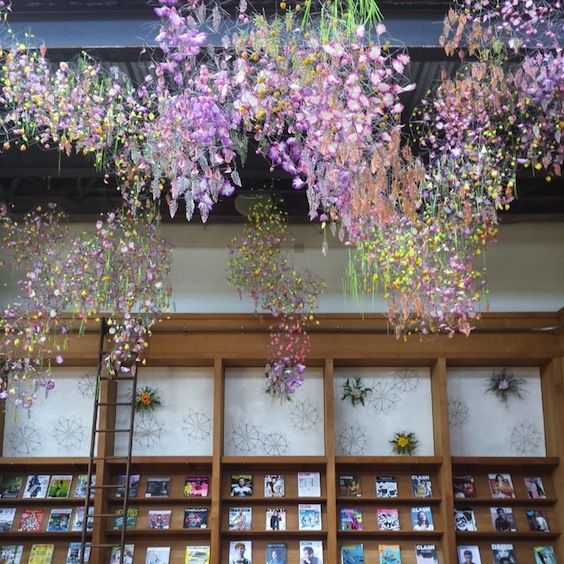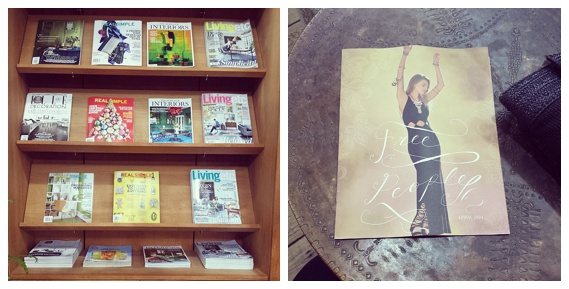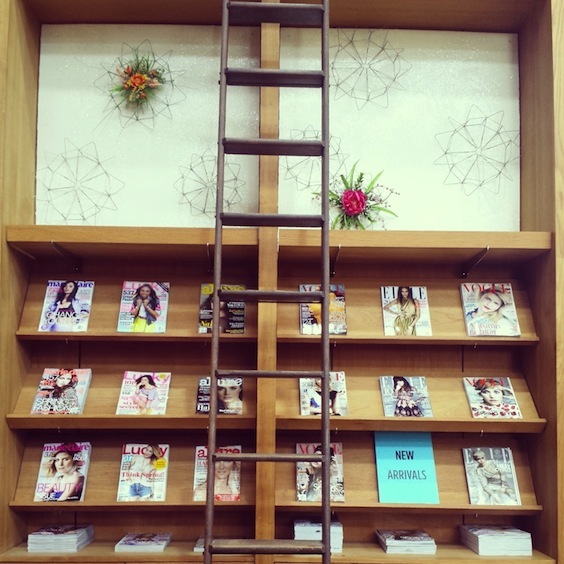 The beautiful Jharoka Cafe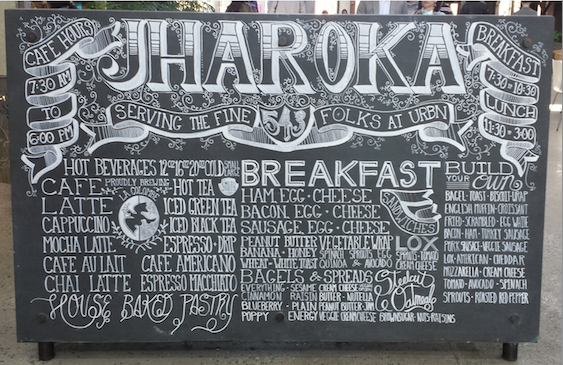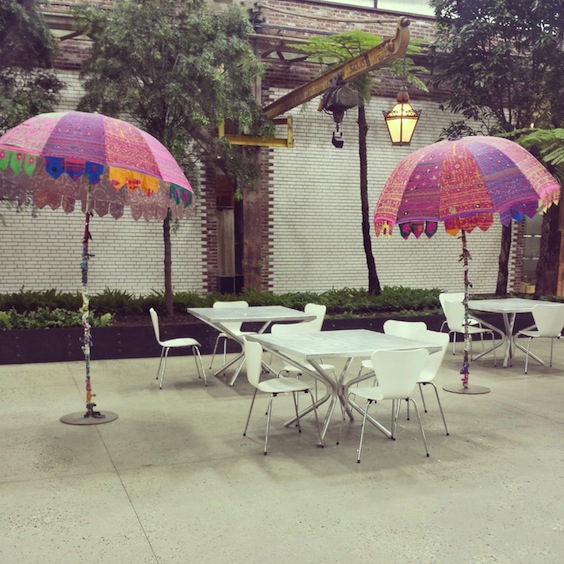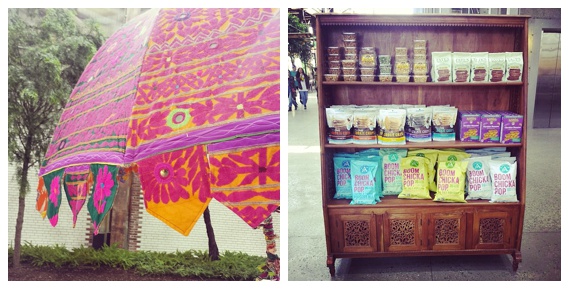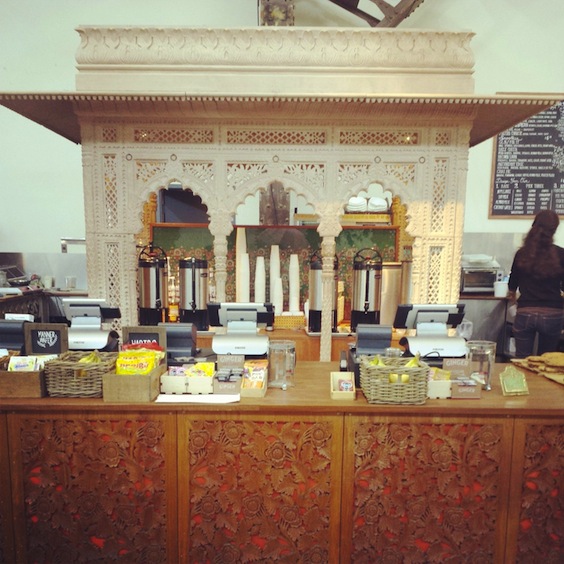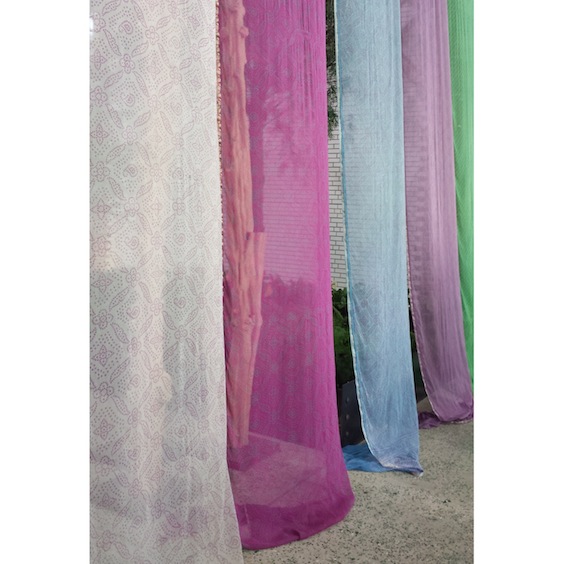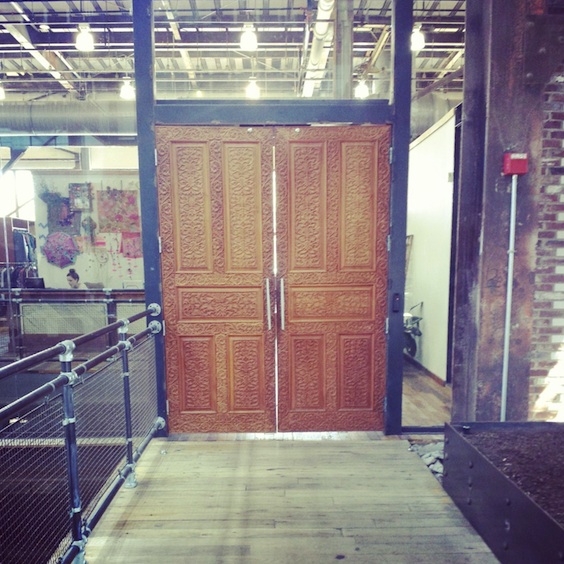 The Zen pond (including a budda and huge koi fish)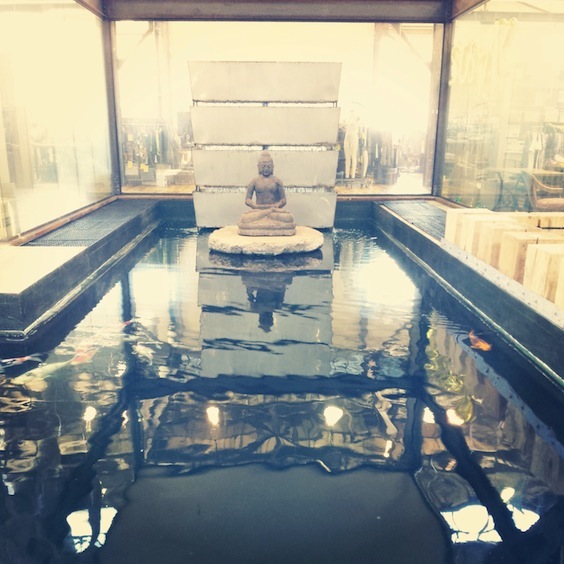 MORE OFFICE AMAZINGNESS
This was the entrance for another office space and it was pretty magical.  I believe this would make Monday mornings at the office a little easier…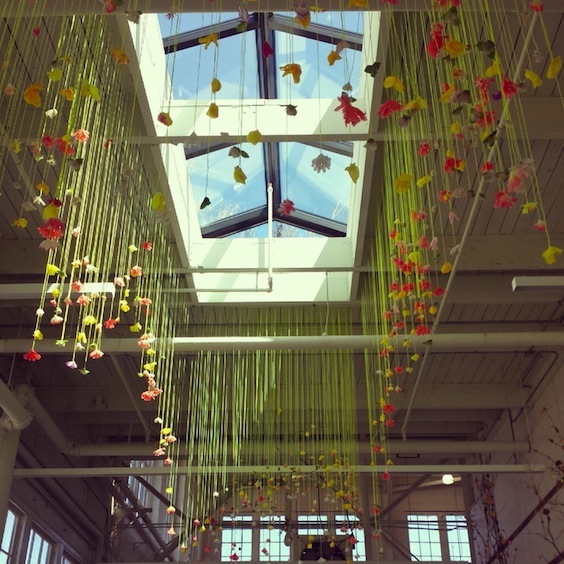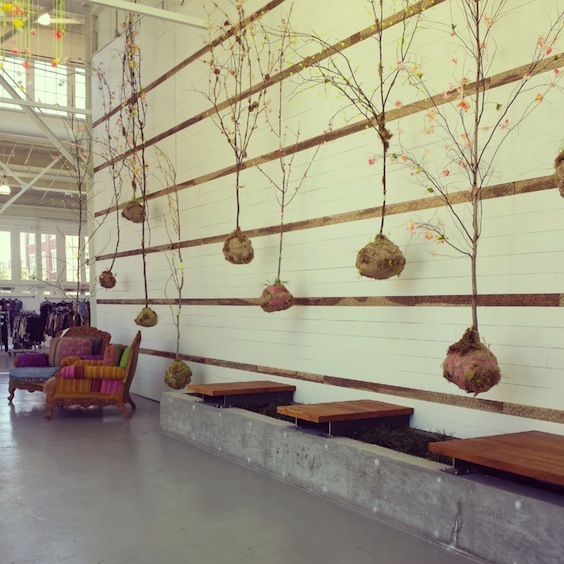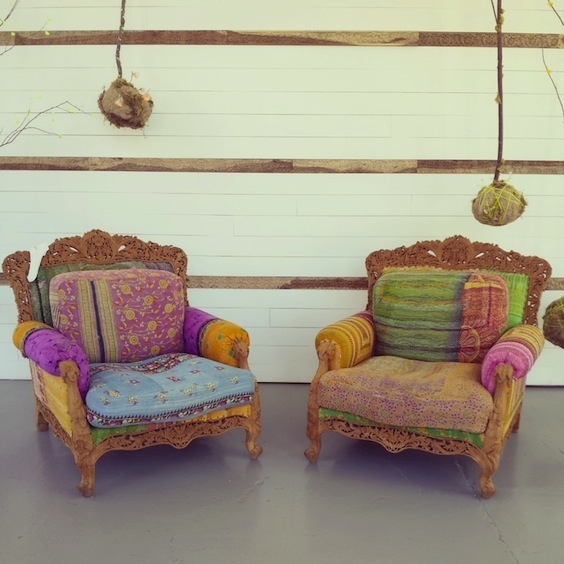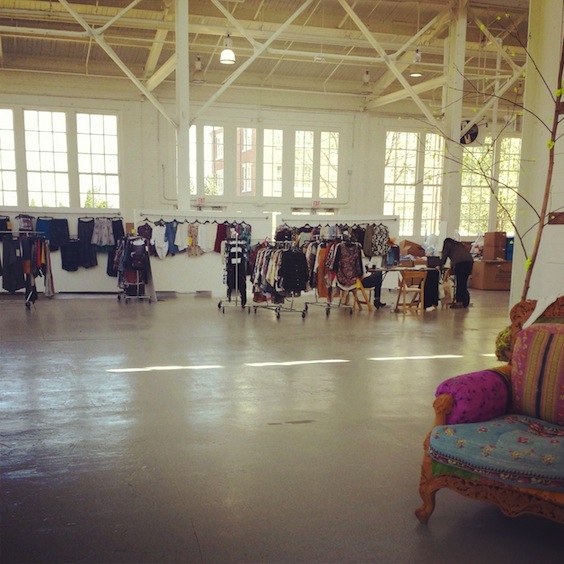 Images via Flat 15's Samsung 4S