Gorgeous Wood Furniture Designs by Ariele Alasko
I recently came across these amazing , no actually beyond amazing, furniture pieces by the very talented woodworker Ariele Alasko.  She designs stunning wood tables, wall art and headboards using mainly plaster lath and reclaimed wood found from old buildings around her home in Brooklyn.  Each piece is designed with intricate and unique geometric patterns (many using chevron and stripes) and they are all insanely cool.  She also does not stain any materials and instead uses all of the natural wood coloration. I am really over the moon in love with pretty much every piece of furniture, but as many are sold out I will be scouring her website for new pieces (and she also does custom orders).  Check out these amazing designs for your home….
WOODWORK
Tables – I love wood tables but even more so I love the idea these unique and natural designs on the tabletop…a definite show stopper.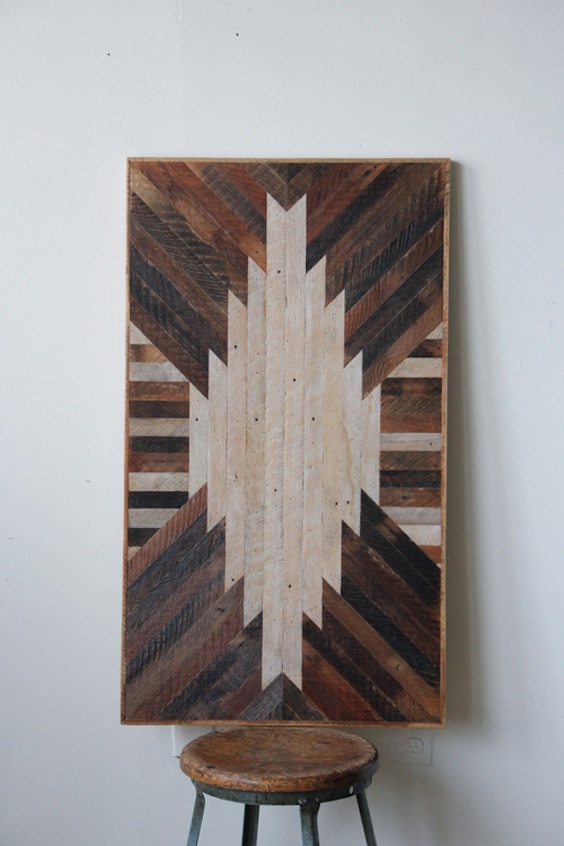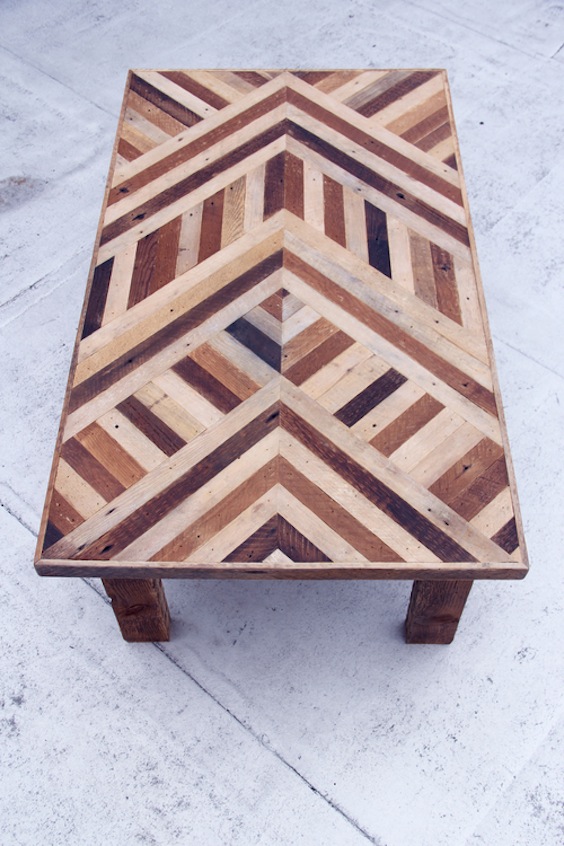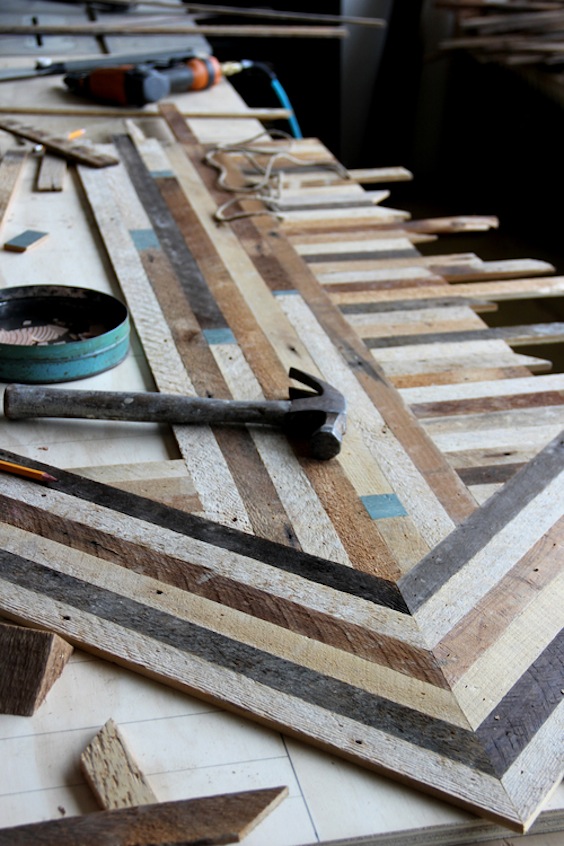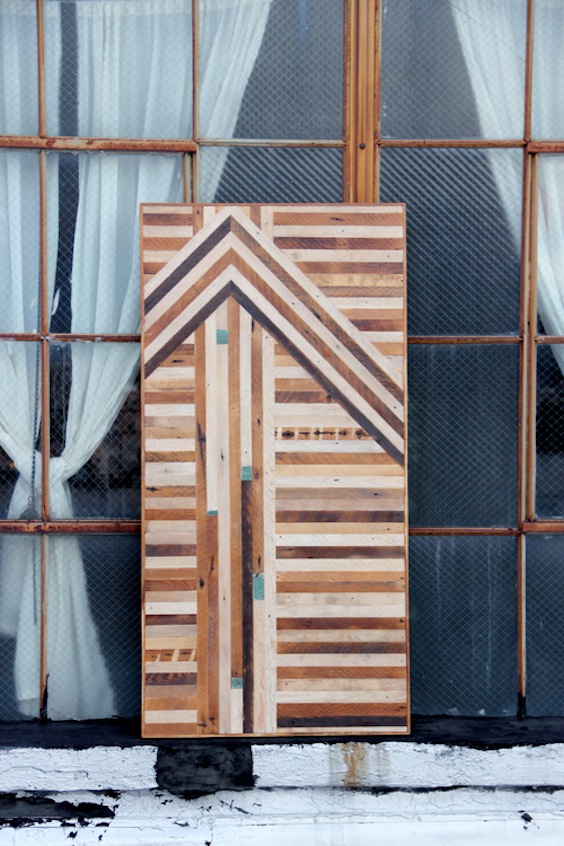 Wall Panels – Adding wood panels to your walls as art is beautiful, natural and different.  Here are some that I love…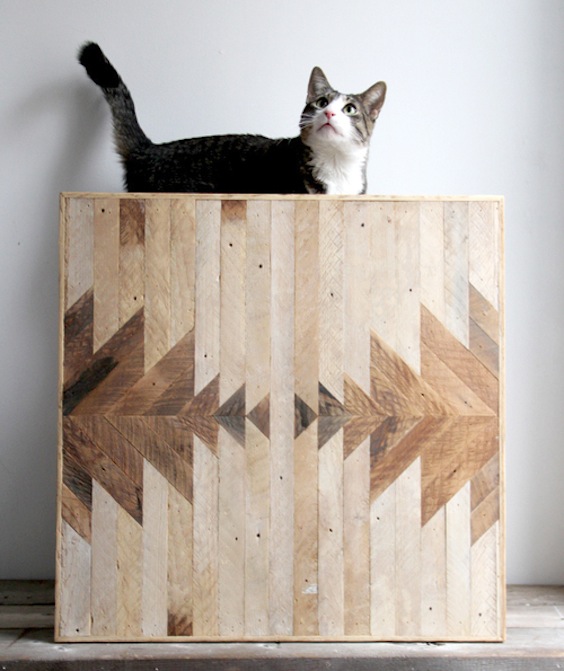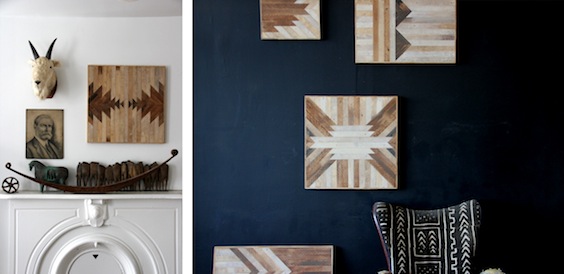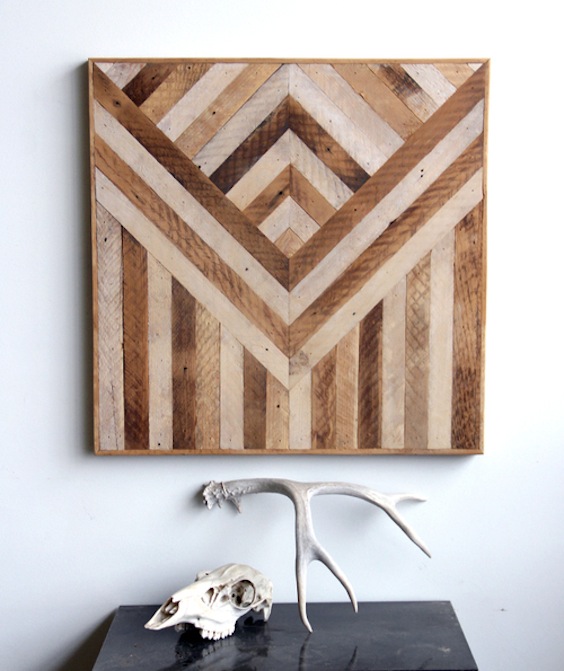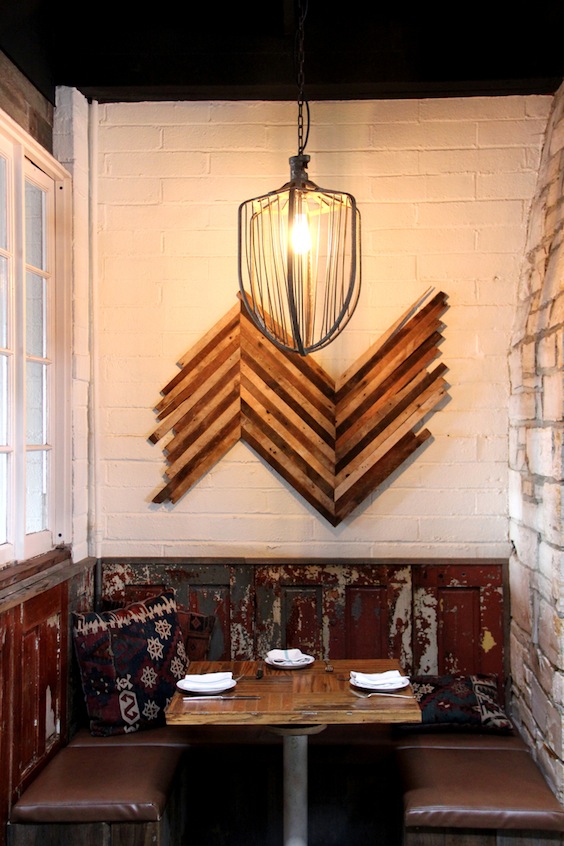 More pattern and design… I love these pieces below
Headboard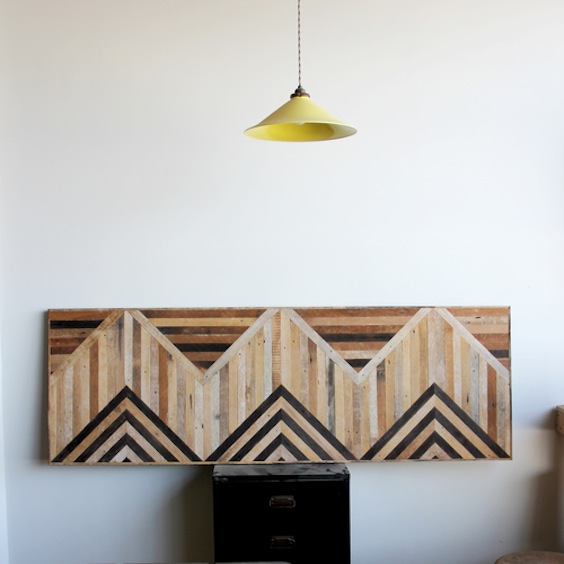 Such a cool bar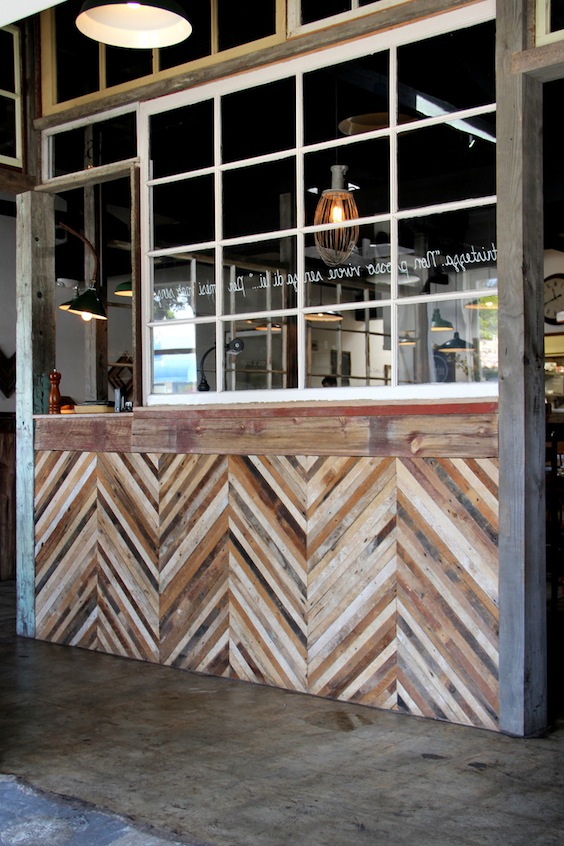 Beautiful Patterns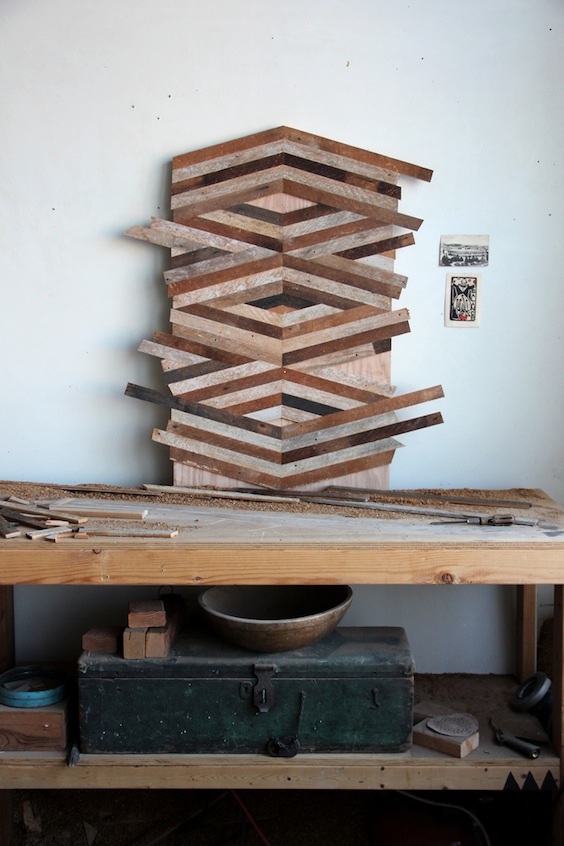 Talent…
Here is Ariele in her Brooklyn studio where she turned her wood building hobby into her full time career.  I love that she has beauty, talent and style…super inspiring.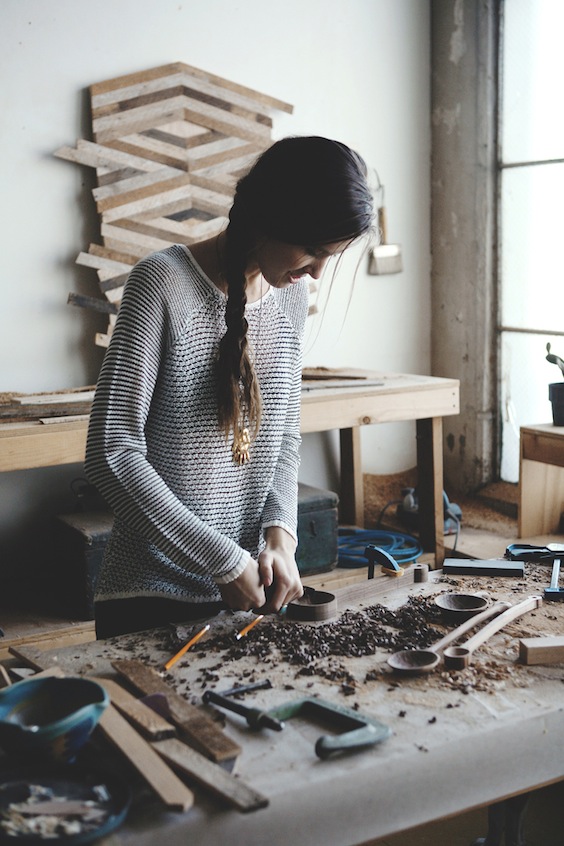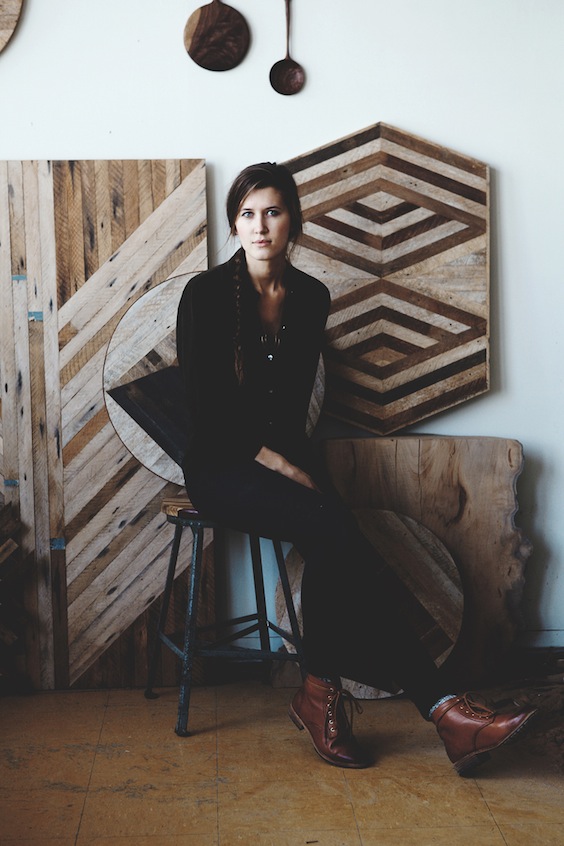 All images via Ariele Alasko