Stylish Ways to Store & Organize Your Jewellery
I think that as lovely as it is to have a beautiful and well designed home, it is equally important to keep our personal items organized properly and with aesthetic appeal.
Today I am sharing six easy and stylish ways to organize and store your jewellery. I spent the afternoon with one of my closest friends Darinabell (who has one of the best jewellery collections ever) and we talked all things jewellery… Check out Darina's post Jewellery Every Woman Should Own on her beautiful blog and see below my tips below for keeping your bling organized and protected!
STYLISH JEWELLERY STORAGE IDEAS
1. Acrylic Storage – this is one of my favorite ways to store jewellery.  It is clean, simple and inexpensive.  I got my case below from Muji but you can find them almost anywhere like The Container Store, or Amazon .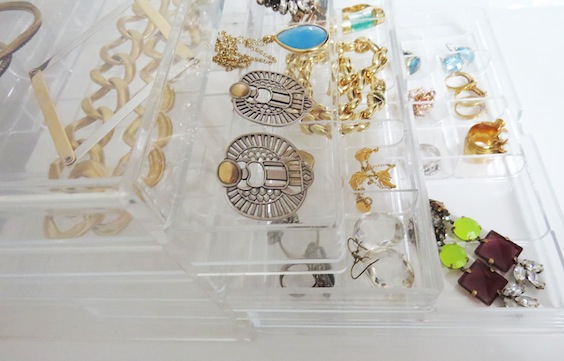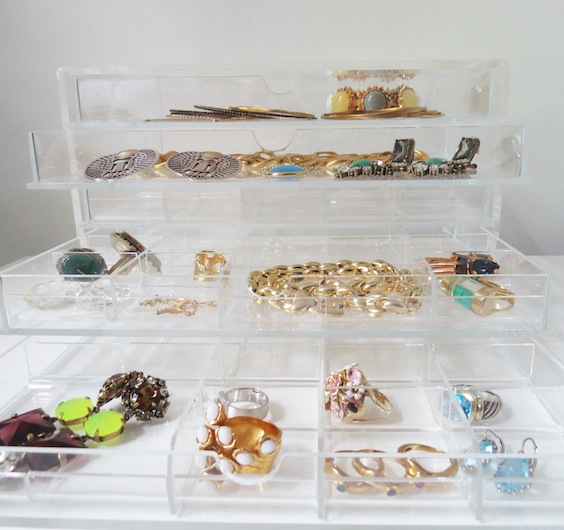 2. A Tray Display – Use any tray that you love (here I used West Elm's Metallic tray.)  This is to lay out and display your large chunky earrings, necklaces and bracelets. They are easy to get to, wont get tangled or get broken and it looks beautiful.  Plus it looks like a decor accent on its own!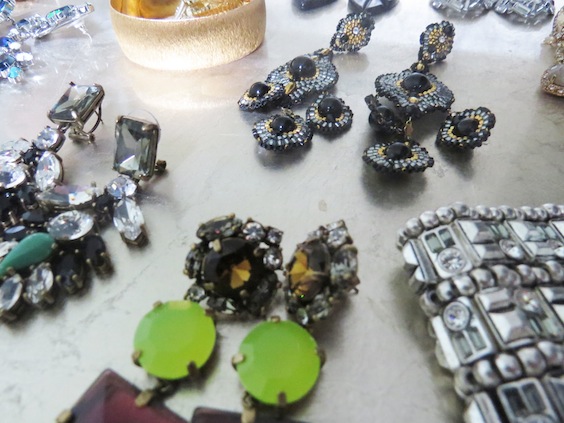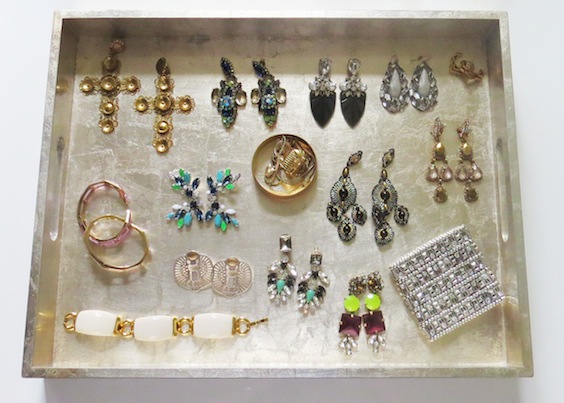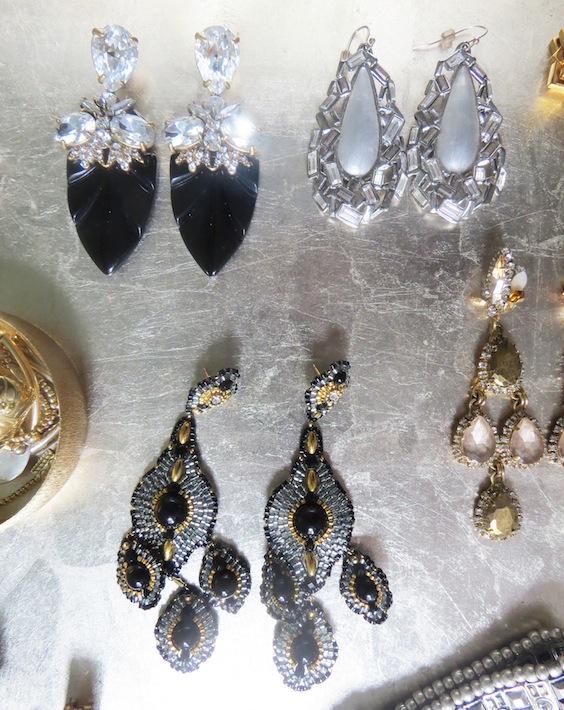 3. Small Mis-Matched Bowls A great way to store smaller pieces is simply placing them in small bowls.  Use these in your drawers, on your bedside table or in your bathroom.  I typically use this for everyday jewellery that I throw on and off daily. Check out these bowls from West Elm, or I also love this simple option.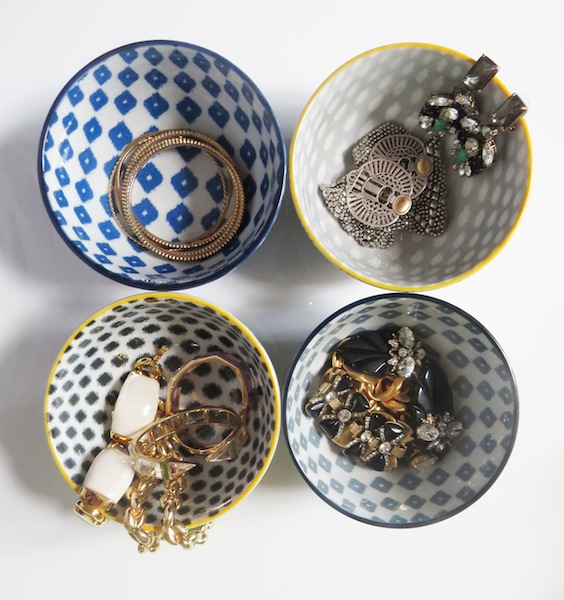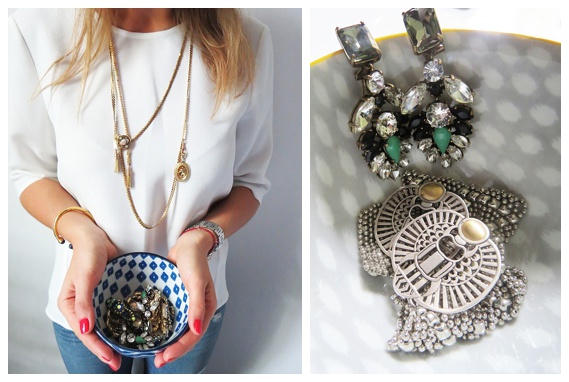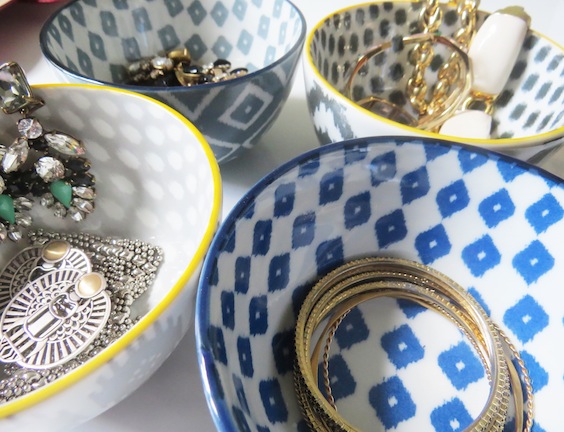 4. Organization On The Go I was lucky enough to get this Smythson travel wallet for my jewellery for my birthday a few years ago.  This is a splurge option but they also sell beautiful, inexpensive jewellery rolls here and here. I use this when I travel, but also on a daily basis when I go to the gym or at work (if I am bringing some larger pieces to transition into the evening). I keep it right in my bag so it's always close by and my jewellery is beautifully stored and most importantly protected.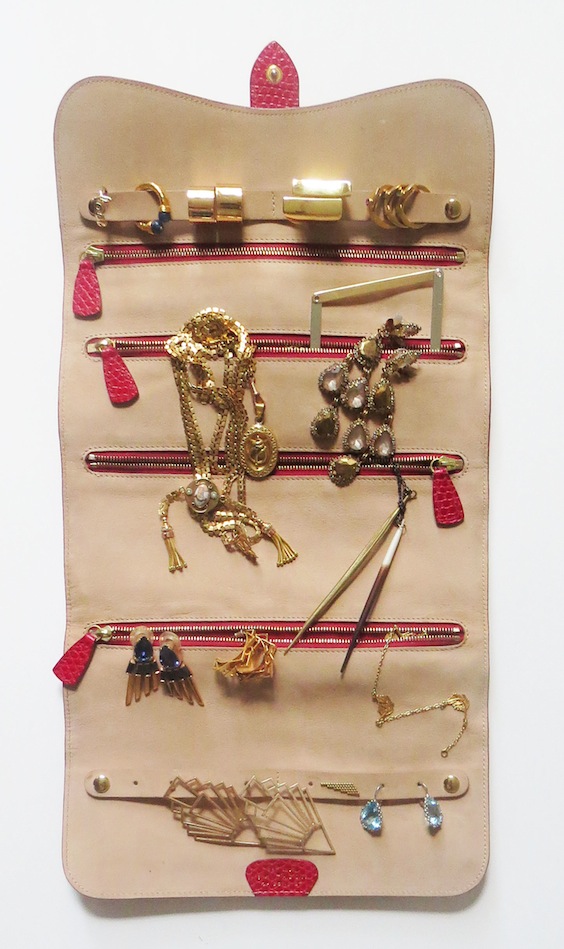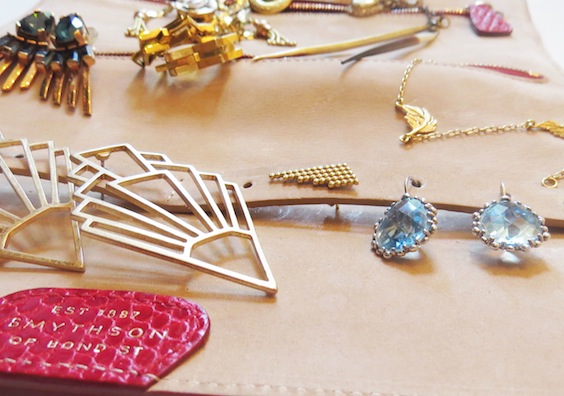 5. Velvet Dividers This is how Darina stores most of her pieces.  She is able to stack the mirrored boxes (which are decorative on their own) on top of one another and her jewellery is very well protected inside.  Darina got her Stackers here.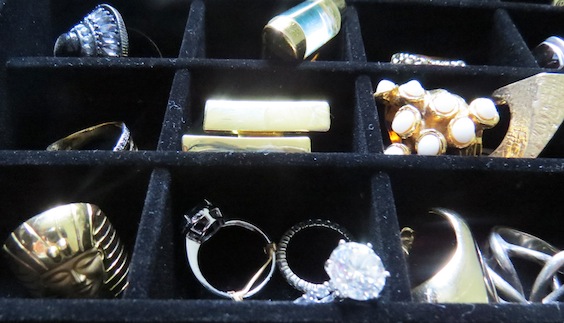 6. Fun & Unexpected I thought it would be fun to throw in an unexpected storage idea.  Darina and I used a cake stand to hold our fun (not so important) pieces.  It actually works amazing…rest your bangles on the top middle holder, and just place your other pieces around however you like.  It also looks really pretty and would be great on a dresser or vanity.  This is another cute cake stand option!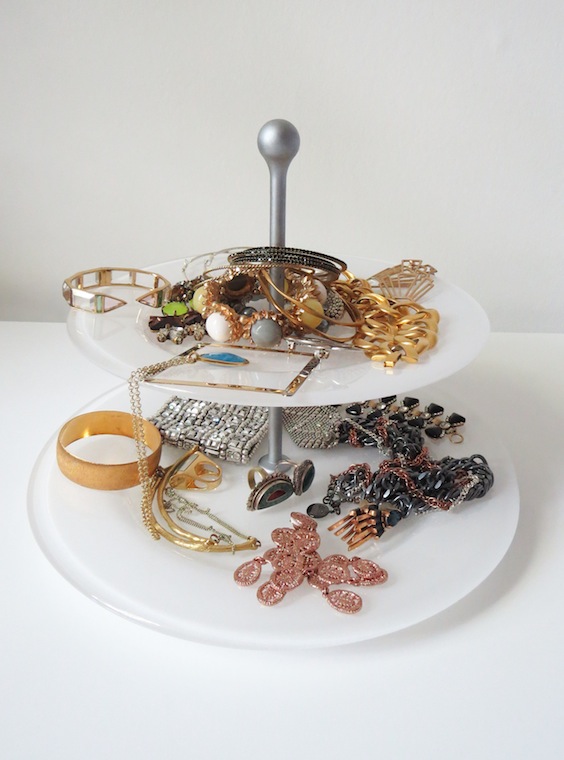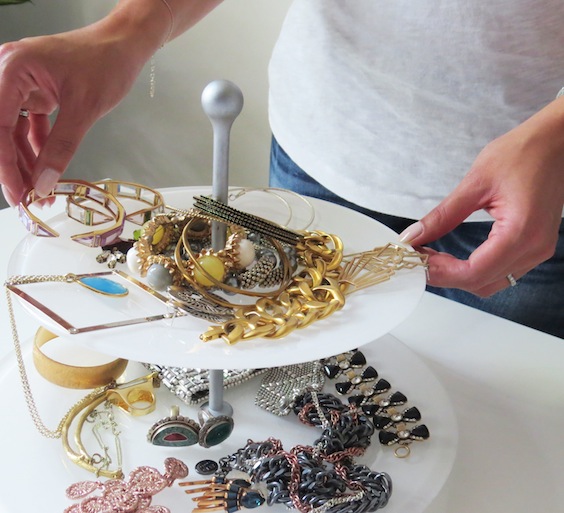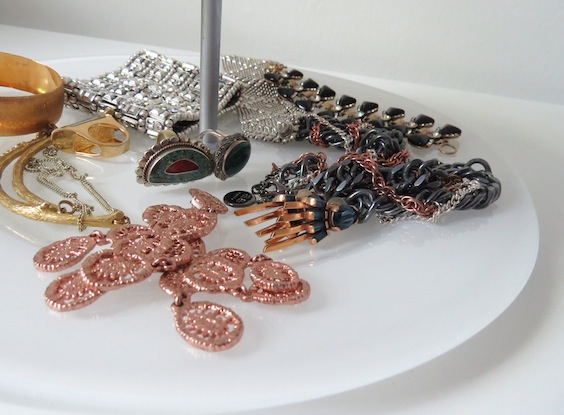 DONT FORGET…
Darina really has amazing taste when it comes to jewellery.  It was so fun to collaborate with her and dont forget to check out her post: Jewellery Every Woman Should Own!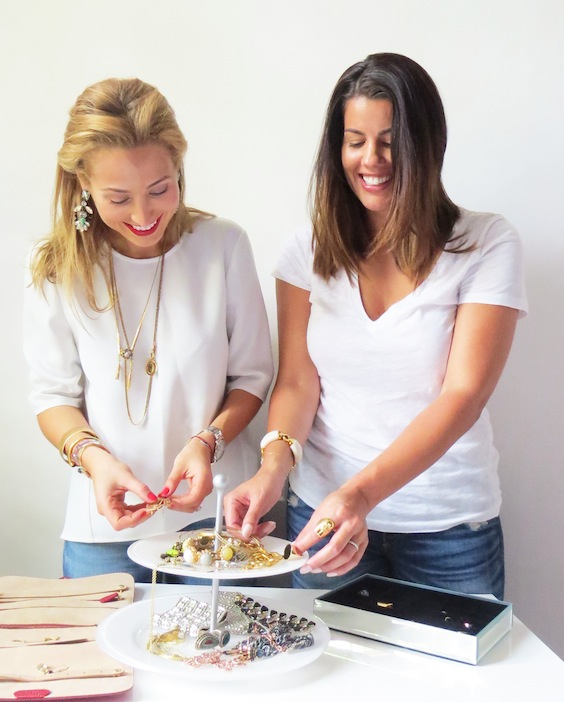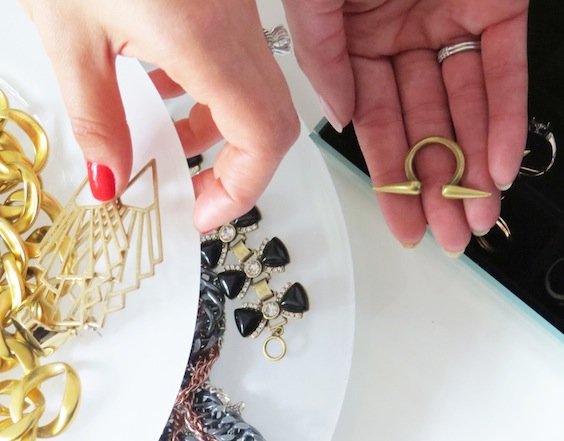 Images via Only Ella & Darinabell