DIY: Inspirational Mood Board
I always like to have a place that I can pin up my thoughts, inspiration and general images that just make me happy.  It is also really helpful when I work to use cork boards to post up fabrics, patterns and furniture pieces to create a full on mood board.  I usually think that cork boards are really boring and so today I am showing you how to easily (and I mean be-yond easily) spruce up your cork boards to personalise and turn them into awesome inspirational pieces.
Boring Cork Board —> Inspirational Mood Board
Choose your cork board (in this case, I used three equal sized boards, measuring)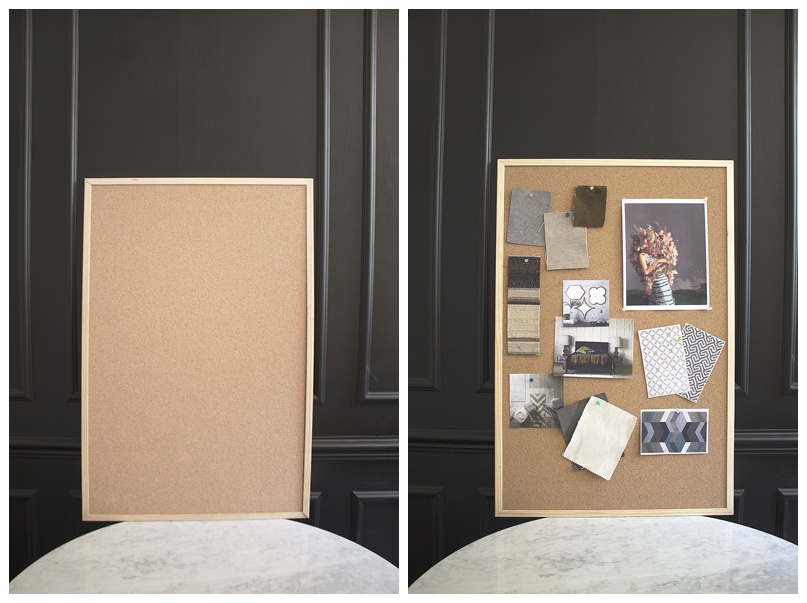 Take the boards outside, to your back yard, a park or any open field.  Ideally you want to situate them higher up so you do not have to get on the ground (here I used cylinder blocks to support them)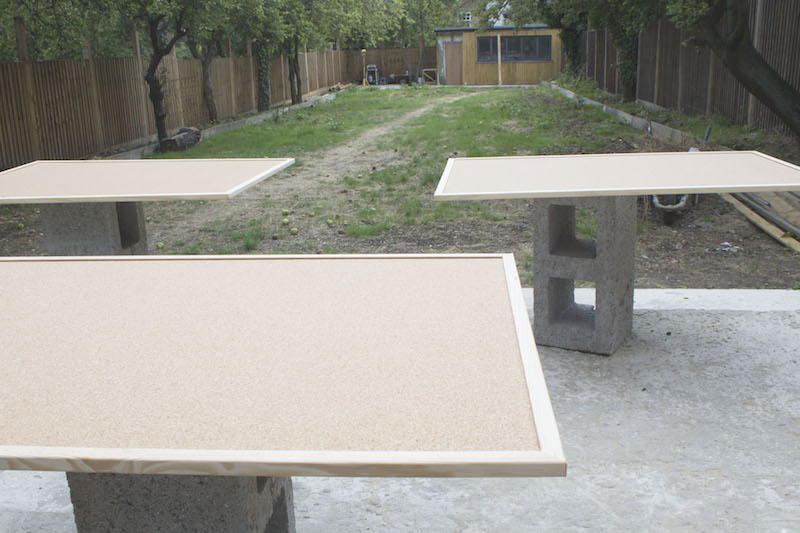 Materials: Spray Paint (your color choice), gloves (this is optional but I wanted to use them) and small cork samples (also optional, but a great way to test your paint colors before spraying them  directly onto the board)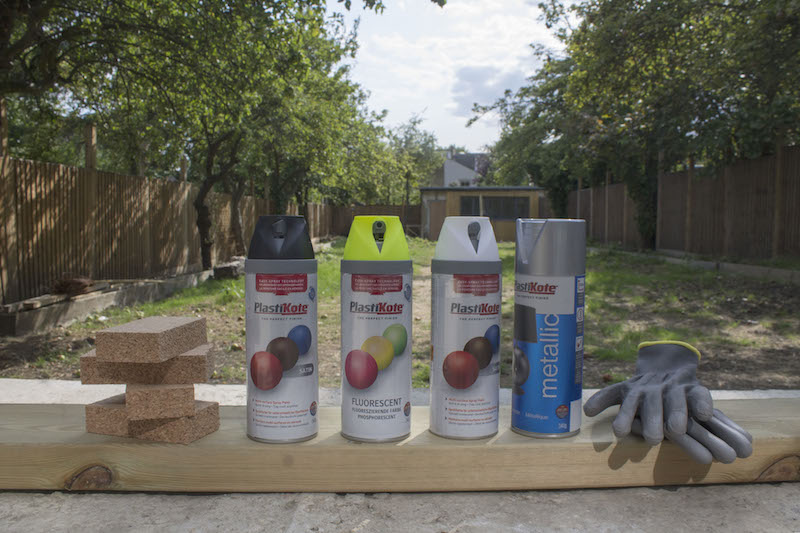 Test out the colors on the cork samples.  I used four colors because I wasn't sure which to go with.  I ended up keeping with the black, white and silver spray paint as I want the imagery on the boards to really stand out.  (I think some neon boards though would look really fantastic also)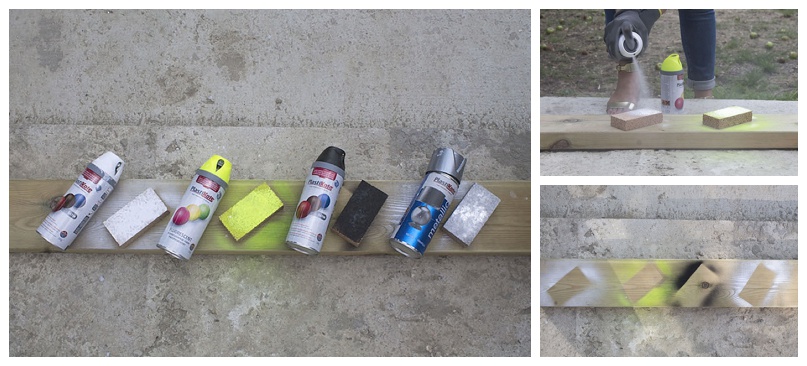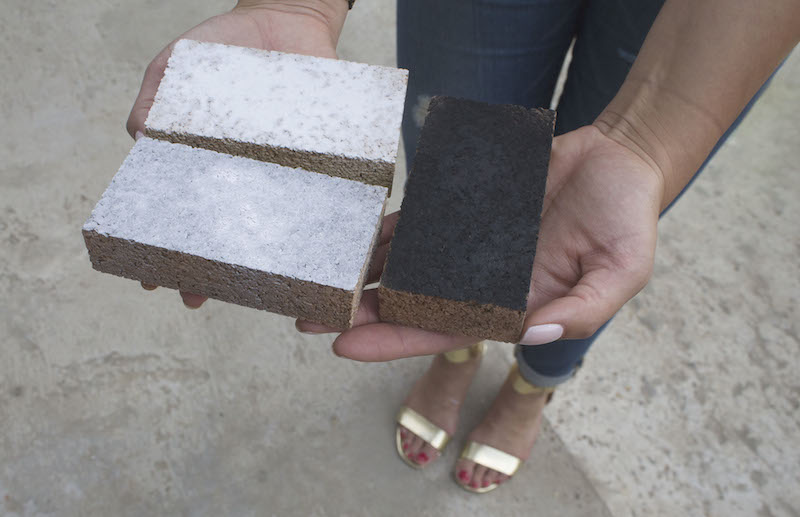 Start to spray the board and give them 2-3 coats each.  Leave them to dry overnight.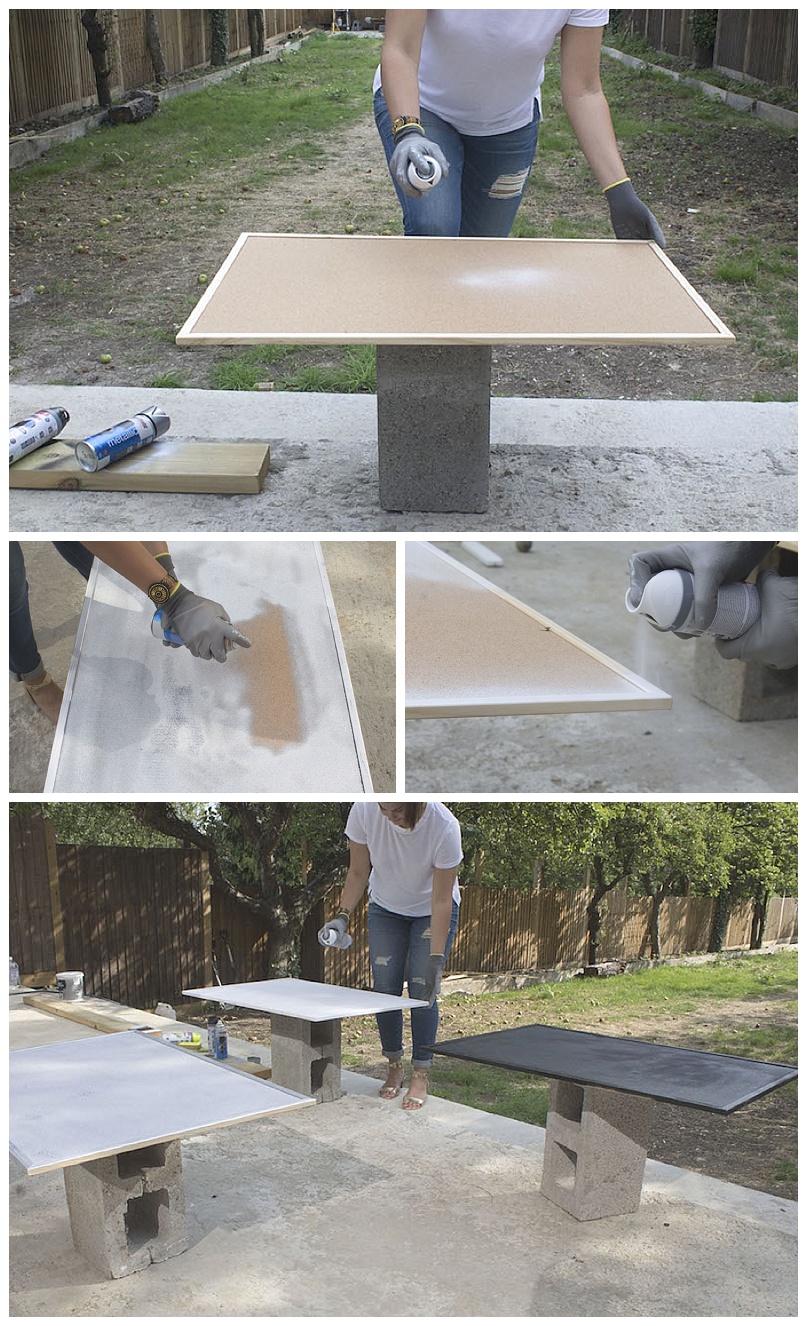 Inspirational Boards
(I like to)
Keep it personal – add some touches to give it life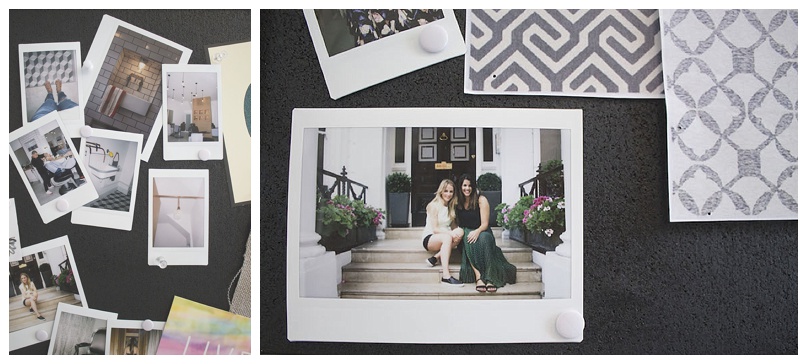 Include positive and upbeat words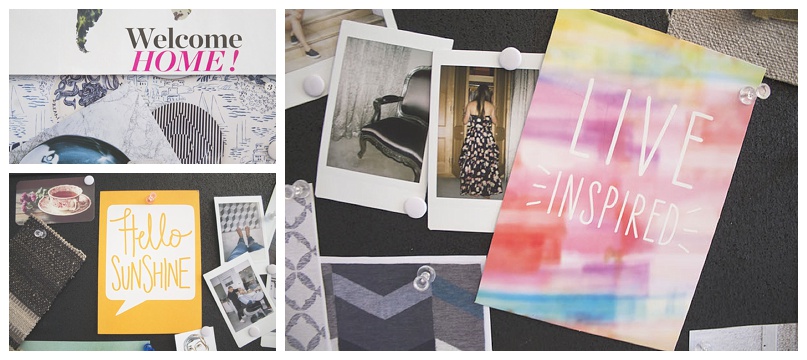 Keep to a theme (metallic accented theme shown)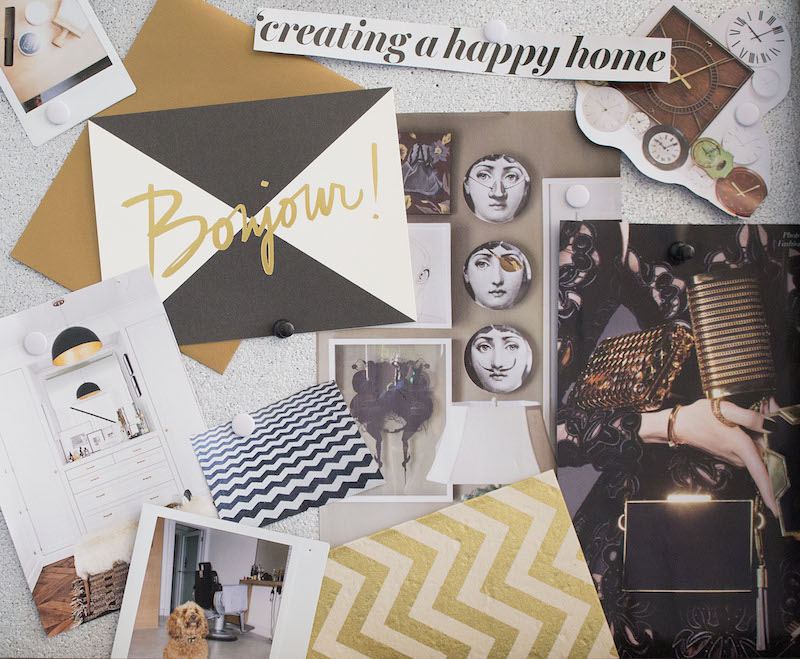 Include images or subjects that make you happy (music, travel, etc)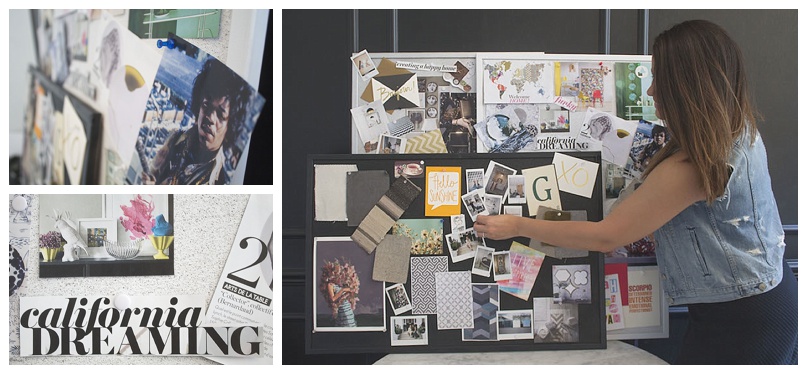 Include interior inspiration for ideas and creativty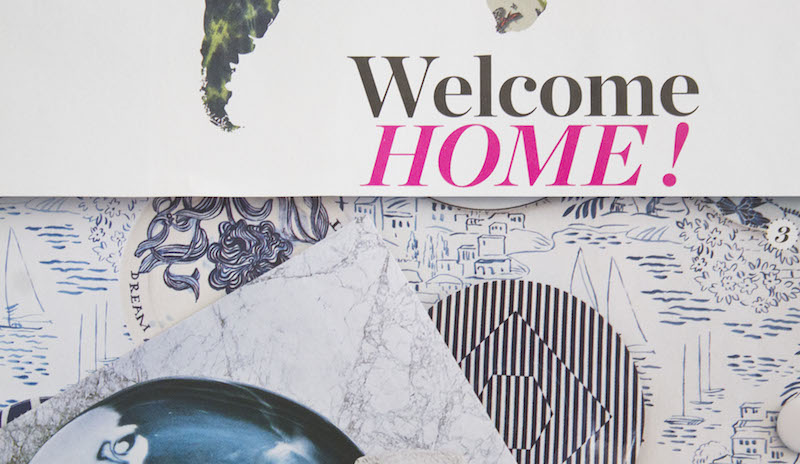 Enjoy it and change it up often (keep it fresh)