Summer Album Through My Instagram Lens
As summer is officially over, it's always nice to take a look back over the past few months and continue with a summer state of mind going into the month of September.  Even though I say this every year, I seriously feel like the season flew by (I am not ready to let it go), but at the same time, I am really welcoming the change of getting back to my routines and having everyone being back in the city.   My summer was super eventful with loads of travel and last minute excursions.  Here is a look back at my summer adventures, as I look ahead to the new season.  I will definitely be bringing the inspiration (designs, colors and textures) that I took  from my travels into new projects that I am working on this fall.
v
SUMMER SIGHTS….
PHILADELPHIA, PENNSYLVANIA (April)
I started out in late Spring back in my hometown.  It was just on the verge of becoming warm and I focused a lot on visiting new places and I even did a little designing too…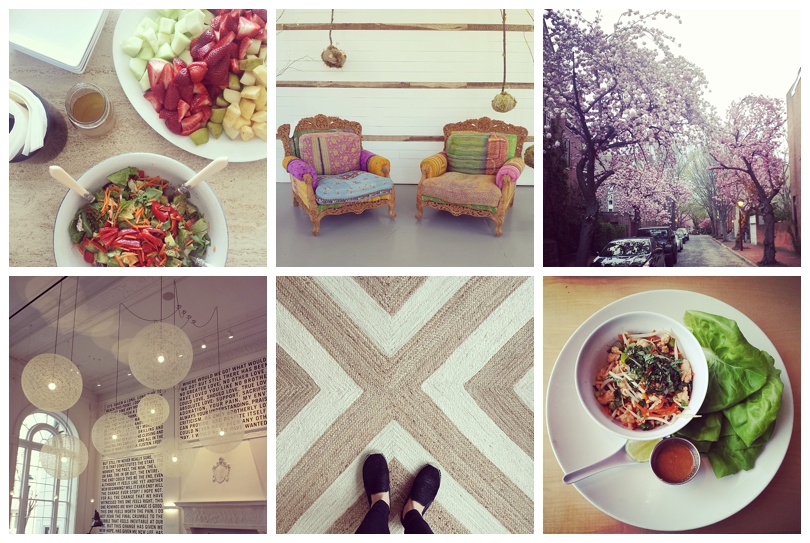 Images (clockwise from top left): 1. Heathy lunch at home with my family 2. Amazing chairs seen at the Urban Outfitters / Anthropologie HQ (check it out here)  3. Spring buds blooming on the old streets of Philly  4. The wonderful and noteworthy interior design in the lobby of the Warwick Hotel  5.  My favorite rug of the season by West Elm which I also used to design my mom's new place (see it here)  6. Thai chicken lettuce wraps at Continental
v
MIAMI BEACH, FLORIDA (May)
I decided to head down to Miami Beach for some sun before heading back to London and it was of course ah-mazing.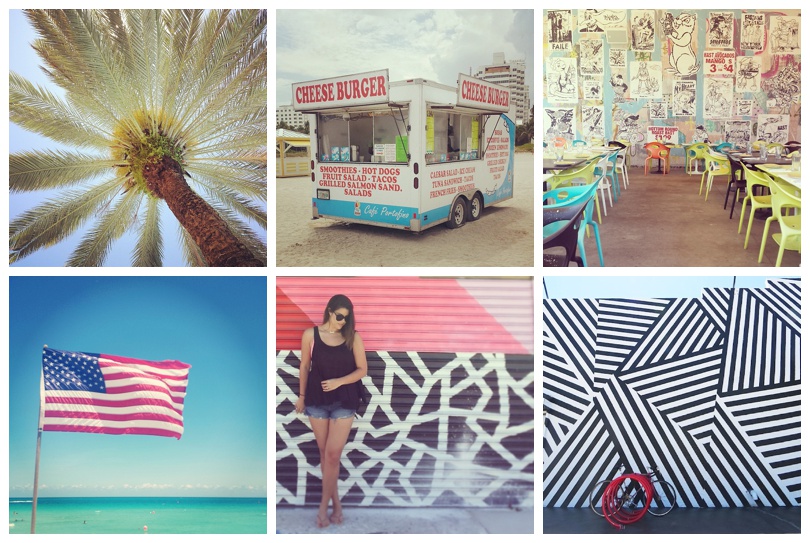 Images (clockwise from top left): 1. Looking up at the Raleigh Hotel  2. Burger truck on the beach in SOBE  3. The insane design and street art at Wynwood Kitchen and Bar (see it here)  4. Patriotic vibes on South Beach  5. At the Wynwood Walls (see more here and here)  6. This striped wall is my favorite in the Design District
v 
VENICE, ITALY  (June)
I had the opportunity to attend the opening of the Architectural Biennale in Venice.  Such a magical place…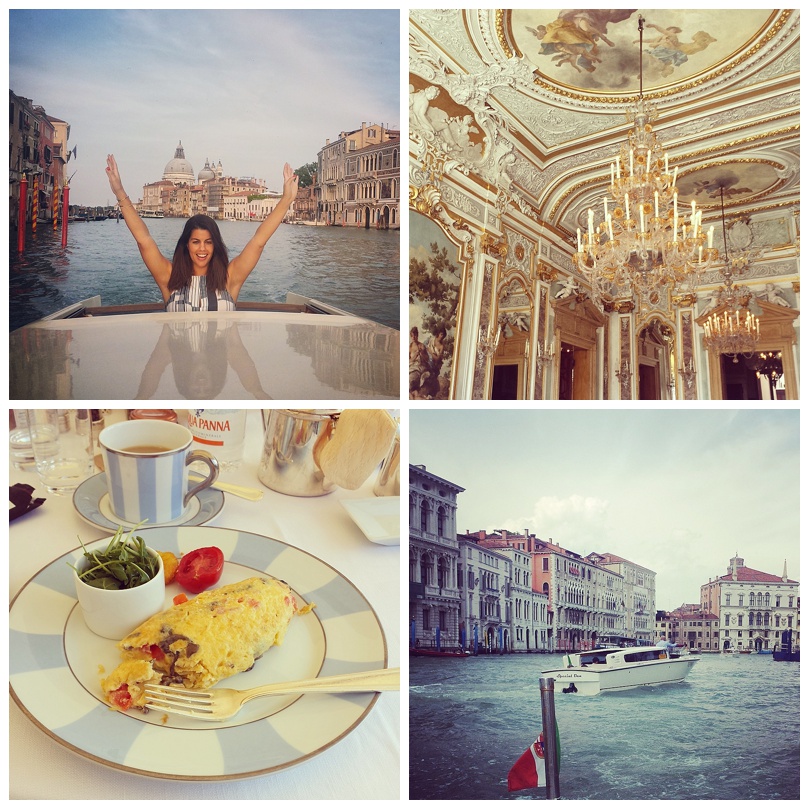 Images (clockwise from top left): 1. Taxi Boat on The Grand Canal  2. Interior of the beyond stunning Aman Hotel  3. Chic Stripes with my breakfast at the Gritti Palace  4. Arrivederci Venice
v
MARRAKECH, MOROCCO
This was one of the most inspiring places I have ever visited.  Everywhere I looked I was blown away by the design, color, tile work, interiors and just general sights.  A magnificent city….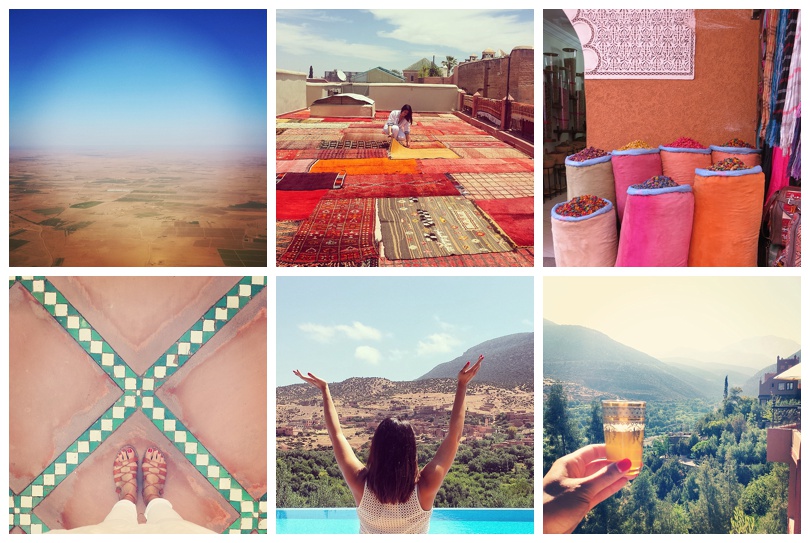 Images (clockwise from top left): 1. Views from the plane landing into Marrakech  2. Rug shopping in the souk (this was the terrace of the rug store)  3. Spices for days  4. View from above: loved the tiles, color and design at the La Mamounia Hotel  5. Taking it all in at the Kasbah Tamadot  6. Enjoying some mint tea in the Atlas Mountains
v
IBIZA, SPAIN (July)
I mean this island was magic.  Full of glamour, bohemian vibes, sand ,music, sea, sun and great design.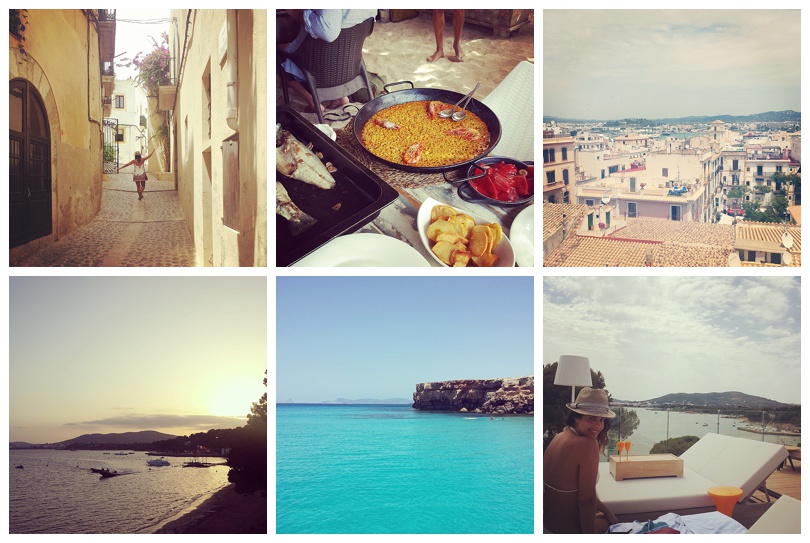 Images:  1. Wandering the streets of Old Town Ibiza  2. Paella and grilled fish on Formentero Island at Beso Beach (the music was incredible and we were all barefoot in the sand)  3.  Gorgeous architecture in the old town Ibiza  4.  Bohemian Sunset  5.  The Mediterranean Sea looking amazing  6.  Rooftop relaxing at the ME Hotel (see here)
v
BRIGHTON BEACH, ENGLAND (July)
Although brighton is only a 45 minute train journey outside of London, sometimes going there in the summer can feel like a total getaway.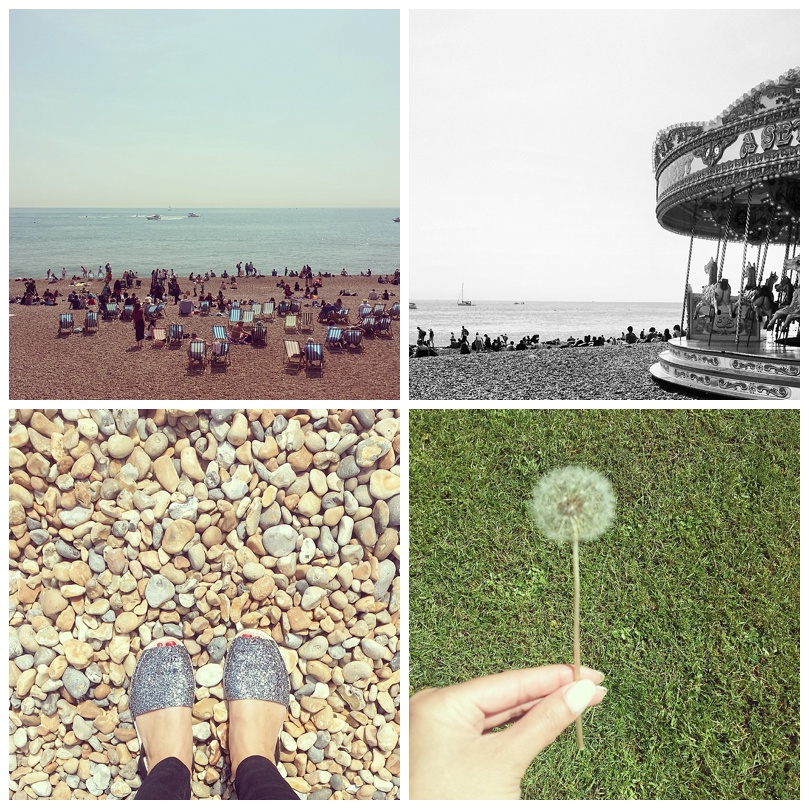 Images:  1. Views of Brighton Beach  2. Vintage Carousel overlooking the sea  3.  A view from Above (my summer party shoes on Brighton's pebble beach)  4. Making a wish
v
NEW YORK, NEW YORK (August)
We took a very last minute trip to New York in early August.  We changed things up by staying uptown and as usual there was so much energy and design inspiration that I took away from this visit.  The one thing I couldn't help but to love were the views…each one more gorgeous than the next.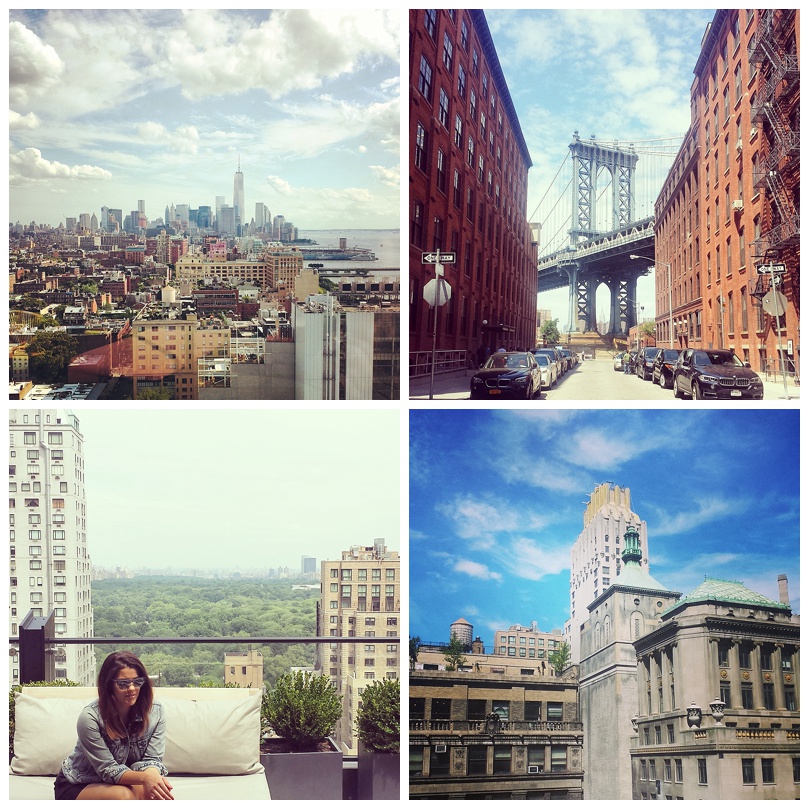 Images (from top left clockwise) : 1. Unreal views from The Standard Hotel's rooftop  2. Brooklyn visit  3. Me sitting on The Viceroy rooftop terrace with Central Park views  4.  Uptown Vibes  
v
 AMSTERDAM, HOLLAND (August)
Only a 45 minute flight away, Amsterdam has been on my list to visit since I moved to London.  I don't think this city gets nearly enough recognition as it is absolutely gorgeous and chocked full of style.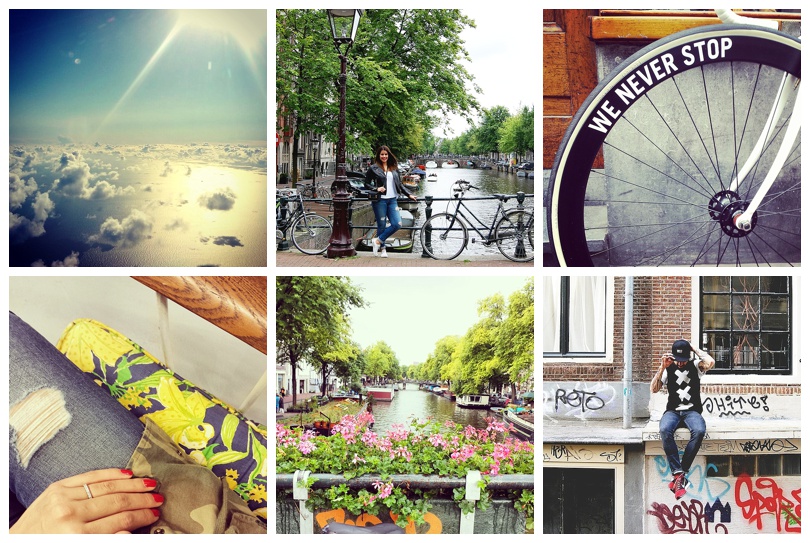 Images (top left clockwise): 1. Sunset as we landed into Amsterdam  2. City Scenery  3. Bicycles were pretty much everywhere  4. Shopping at Tenue de Nimes 5. Gorgeous city  6.  The best tour guide Timmy (who has the coolest style)
v
SOTO GRANDE, SPAIN (August)
My last trip of the season was low key and lovely.  We stayed with a friend at his beautiful home in Soto Grande and caught the last sun of the season.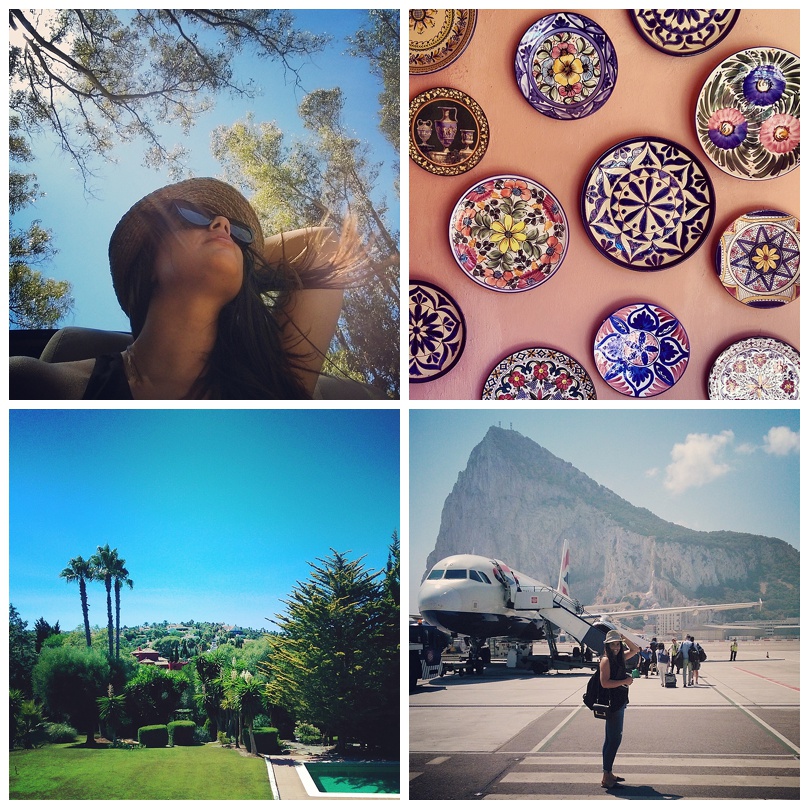 Images: 1. Convertible vibes … touring Soto Grande  2. Spanish Walls  3. Backyard views from the beautiful home of our friend who we were staying with  4.  The amazing scenery as we were leaving Gibraltar Airport 
v
LONDON, ENGLAND (All Summer)
Although I live in London, this summer the weather and the city was literally at its best.  Sunshine, artwork and beautiful parks made being home in between trips feel just as special as being away.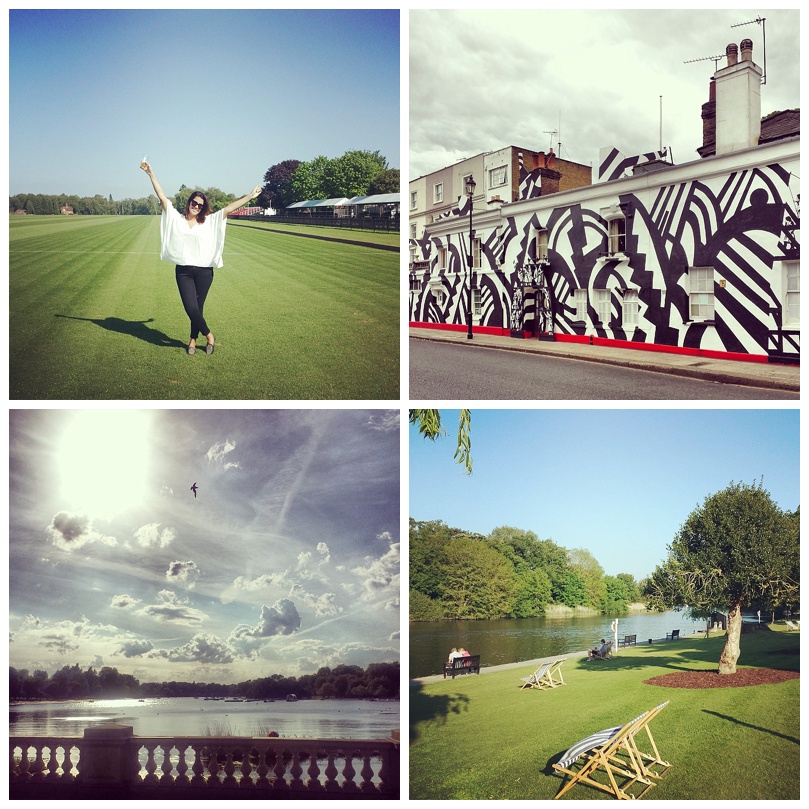 Images:  1.  Acting super English, having Pimms on the Polo Pitch (at Guards)  2. The fantastic temporary artwork on the exterior of the Chelsea Arts Club  3. Evening runs in Hyde Park  4.  Sunday at Oakley Court 
So long Summer, looking on to the next adventure….