Even though I am a huge fan of decorating with art, I am always looking for alternative (and inexpensive) wall decor.  There is nothing better than getting personal and literally creating your own art inspired wall in your home.  Here are some of my favorite "art" alternatives that will still bring life, texture and character to your walls.
v
ALTERNATIVE WALL DECOR…
Add African inspired woven baskets to your walls
(Tip: choose a color theme: bright vibrant baskets or all neutral tones for a striking wall)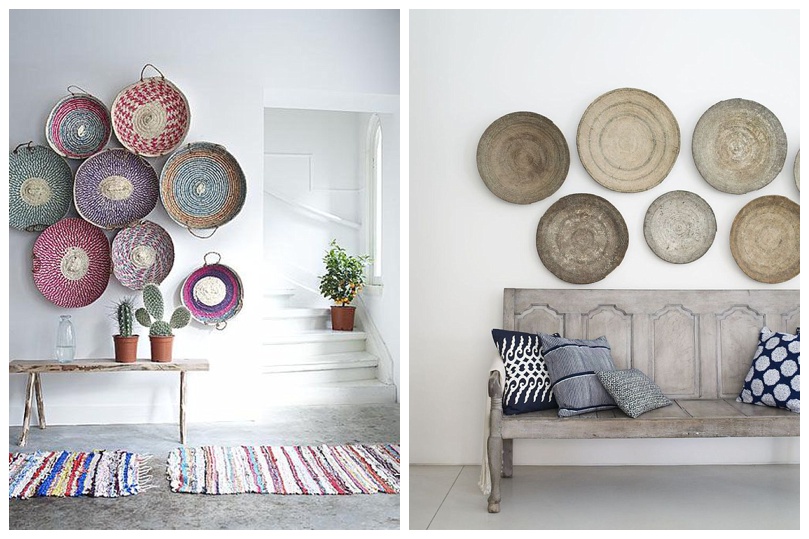 Use floating shelves to add dimension and personal touches
(Tip: pair up the objects leaving space between them to allow for a clean and well styled wall)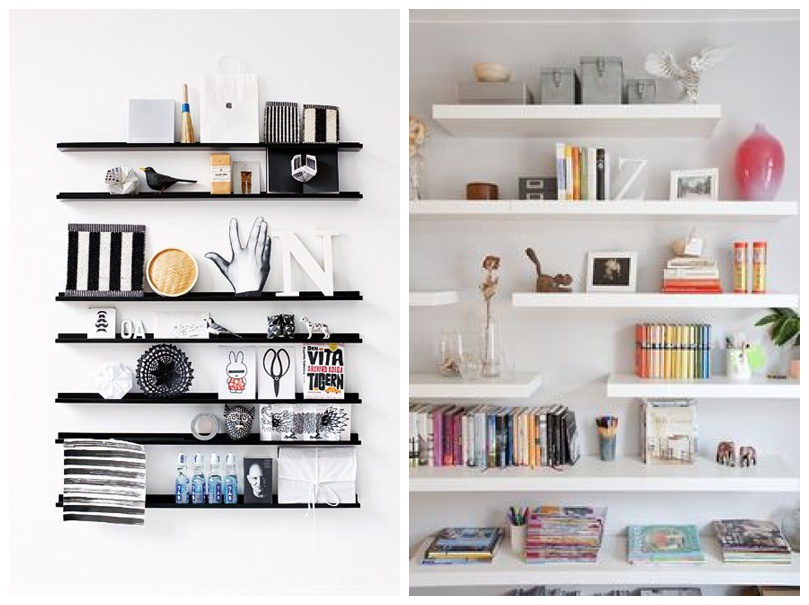 Go monochrome and whimsical with a Fornasetti plated wall
(Tip: these plates look great grouped in a cluster or spread out on the wall)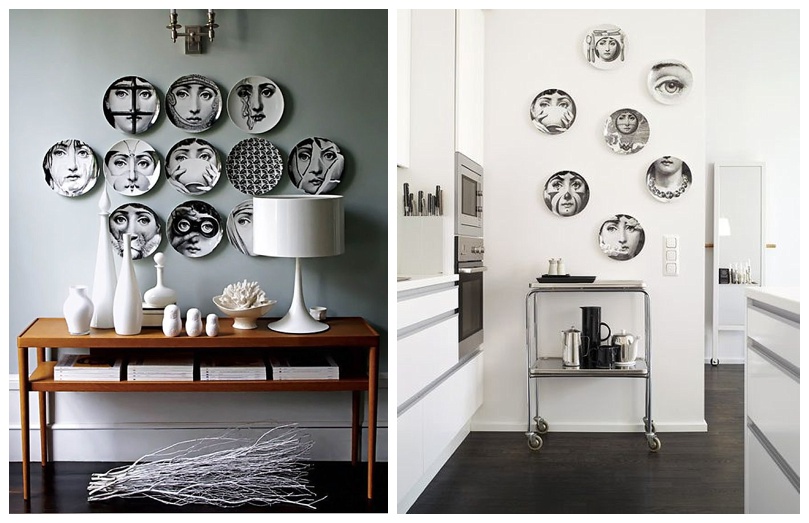 A greenery accented wall is always a beautiful way to add life and texture to your home
(Tip: use various plants that are all different shapes and sizes)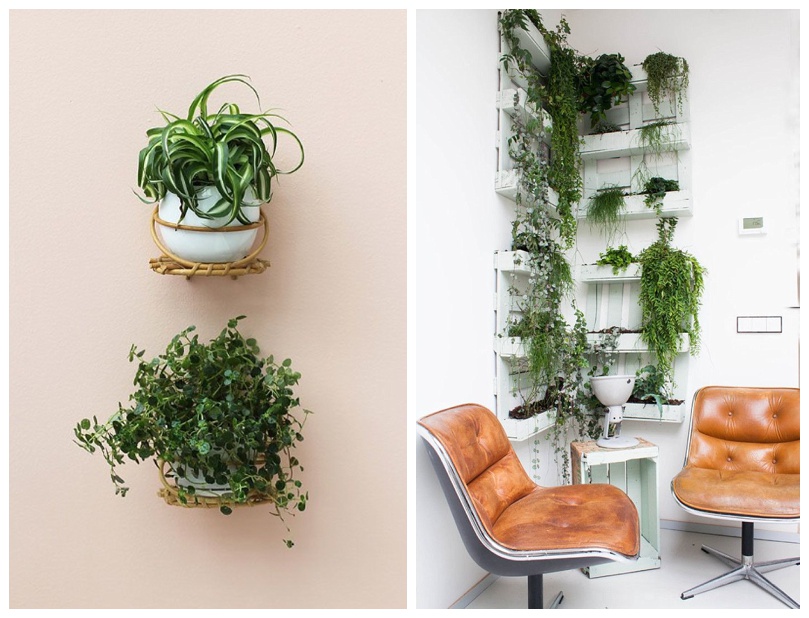 Decorate your walls with your own (and most beloved) family photographs
(Tip: if you are hanging more that one photograph try keeping them all in black and white for more striking effect.  Also, don't just chose any photographs…be selective and choose images that are really meaningful and timeless)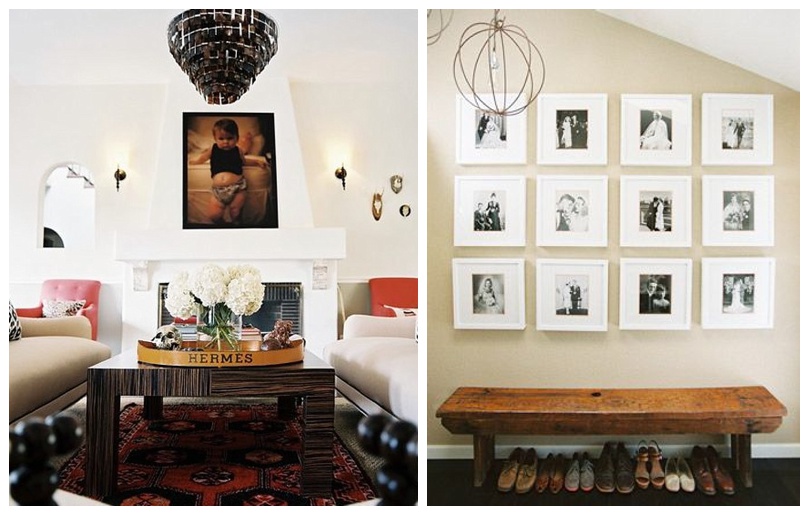 Create a stunning wall piece using mis-matched trays!
(Tip: mix up the trays with different shapes and metallic tones and check out what you have in your own cabinets…chances are you can create something great with what you already have at home)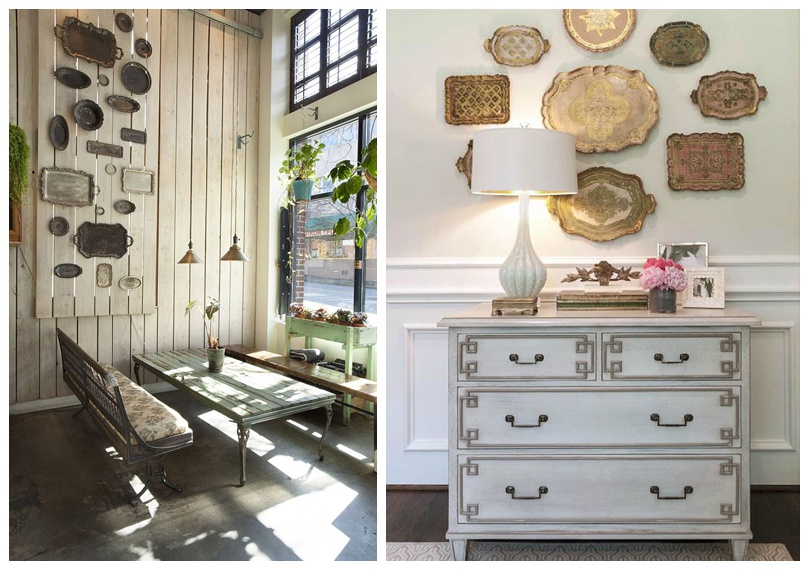 Instead of doing a gallery wall of art…create a gallery wall full of all mirrors
(Tip: collect old mirrors which are typically inexpensive and look really amazing when paired together)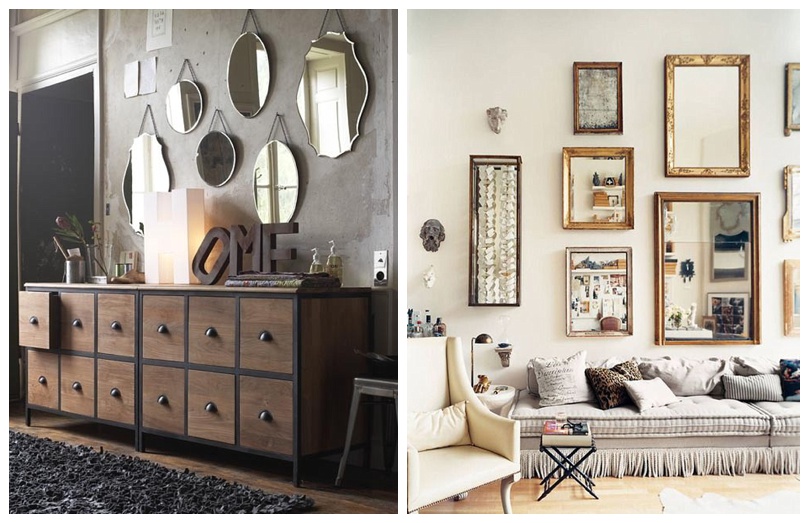 A mood board is a great way to bring inspiration, color and personality into your room.
(Tip: this idea is perfect for an office or spare room, check out my diy mood board here for more inspiration)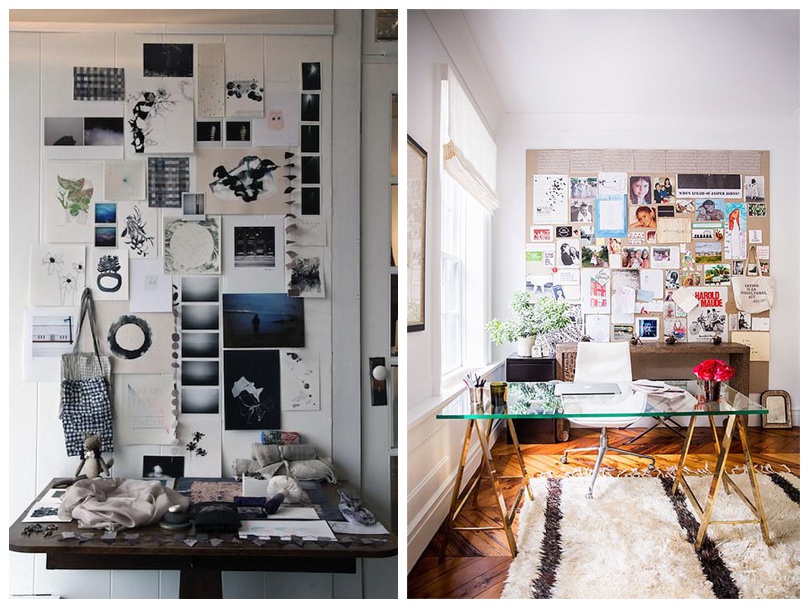 I absolutely love this look and it can work with any plate theme: vintage, white, blue, Fornasetti, metallic (I could go on and on).
(Tip: collect fun mis-matched plates at flea markets and thrift stores to create a really unique and personalised look)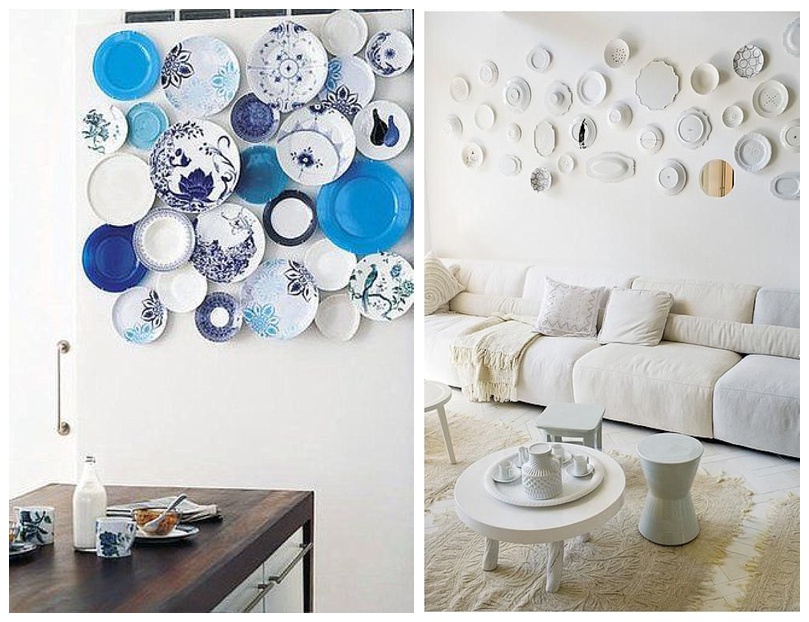 Image sources: Baskets 1|2   Shelves 1|2   Fornasetti 1|2   Plants 1|2   Photographs 1|2  Trays 1|2  Mirrors 1|2  Moodboards 1|2  Plates 1|2