Travel Snapshot: Palm Springs = Design Heaven
13 Jan 2015
Travel Snapshots
This year after the holidays, I flew out to California to spend my New Years in the sun.  Although LA is one of my favorite places to visit, I still had never been to Palm Springs and so this year we decided to drive out to the desert.  I have to admit I have really hyped up Palm Springs in my mind over the years …the retro design, the re-imagined motels, the vastness of the desert, the heat… you get the idea.  So when I got there I was so happy to finally BE there, I mean seriously over the moon.  Although we hit an unusual chilly patch, it was everything I thought it would be (and more).  I wanted to share with you some design inspired moments from my trip, especially some bits from my stay at The Parker Palm Springs which is not only a beautiful oasis in the desert it is also interior design heaven, designed by Jonathan Adler.
VIEWS FROM THE PARKER PALM SPRINGS
THE LOBBY INTERIORS…
The lobby of the Parker is famous for its design (especially this first image) and you can see why.  It had lots of orange, red and green boasting a super retro but eclectic feel.  I was all about this white brick wall.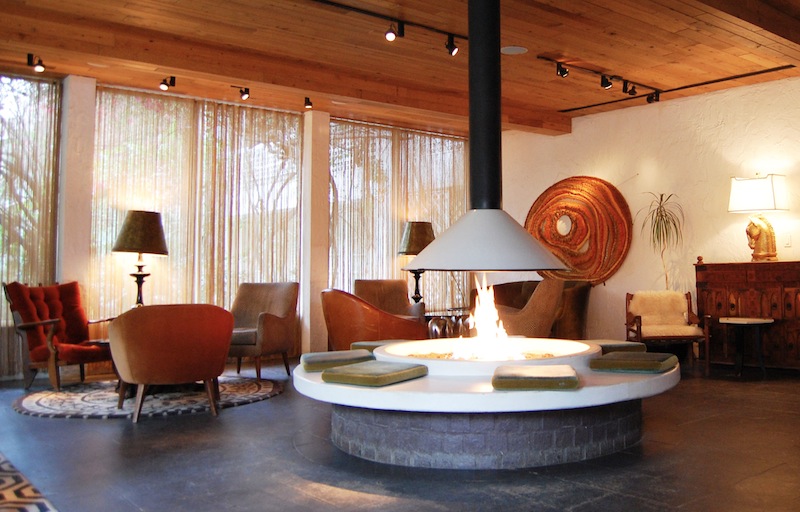 THE HOTEL ROOMS…
The rooms were simple and retro (of course) with a very distinct Moroccan edge in the decor.  From Moroccan wedding blankets on the beds and traditional berber rugs, to a hanging wicker chair, it really was a perfect blend of the two types of decor.
THE EXTERIORS…
Perhaps one of the most recognisable walls, this is the entryway to the Parker.  Although in person this wall looked smaller than I imagined, it was still completely amazing.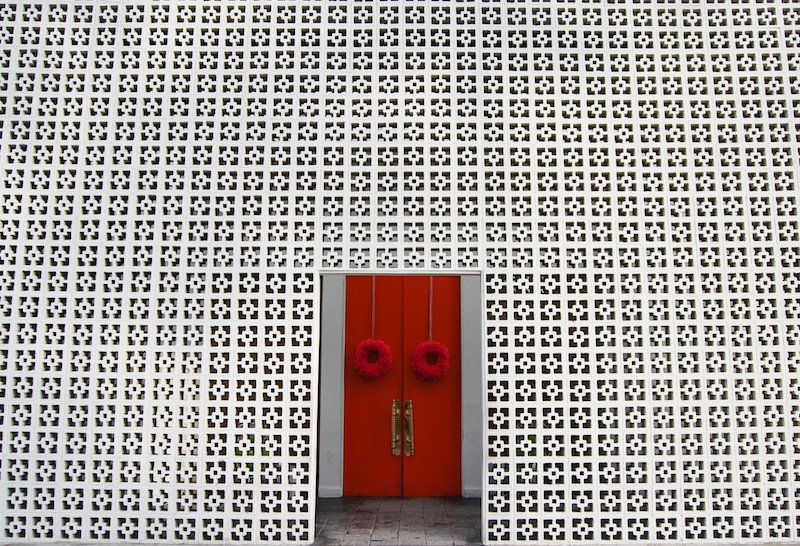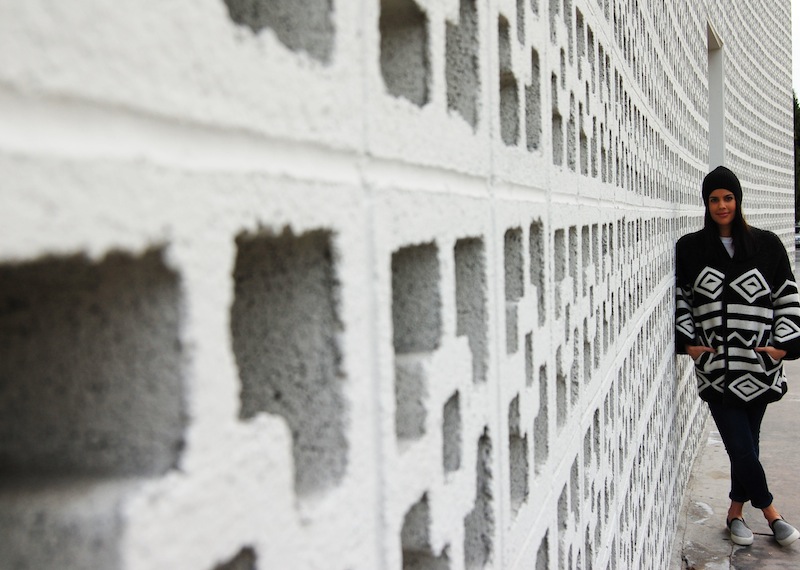 Here are the exteriors of the hotel suites.  Lush greenery and bold wooden doors created a simple yet very striking and luxurious feel.  It also felt really intimate and private.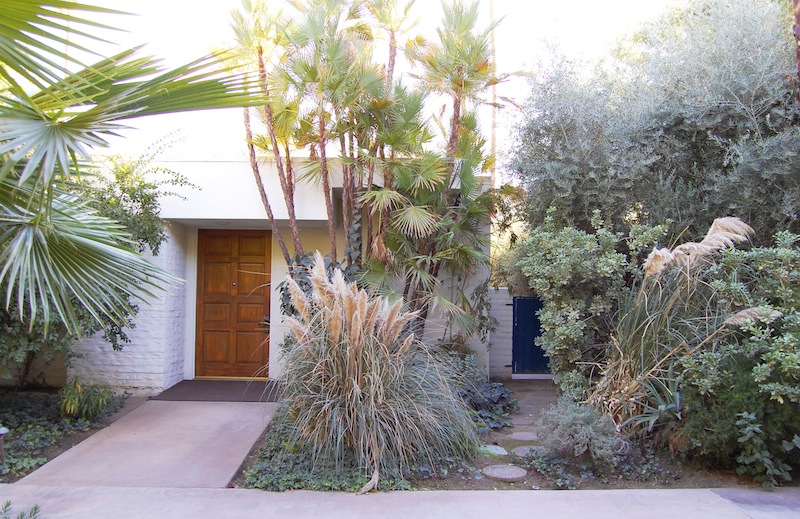 Absolutely loved the detail of this greenery.
 THE GARDENS…
To get anywhere on the property we had to go through the walkways of super lush gardens which were jaw dropping and one of my favorite features of the property.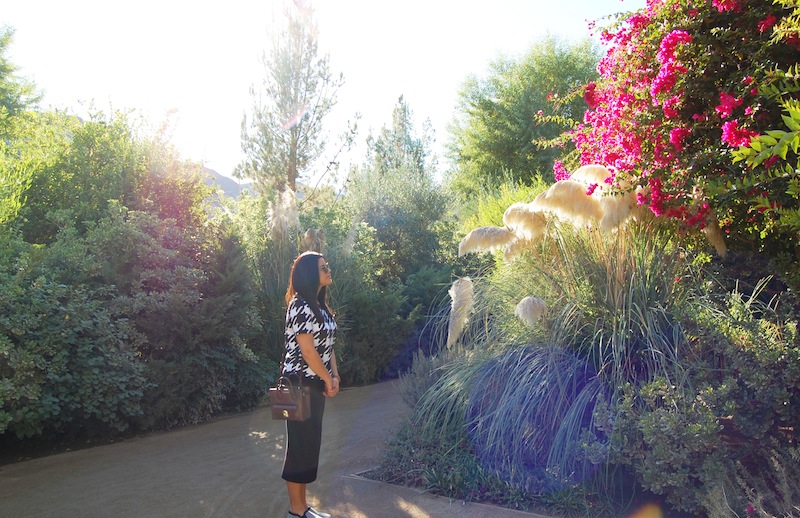 The fire pit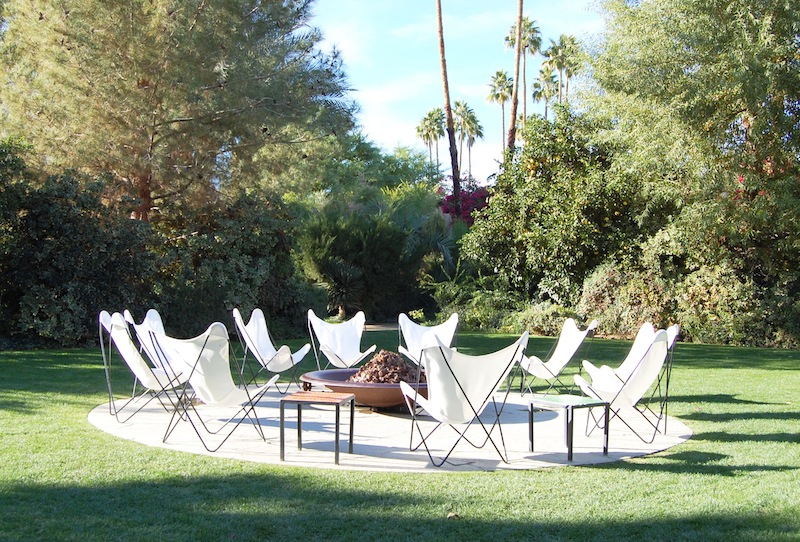 Lemon trees close by to the lemonade stand.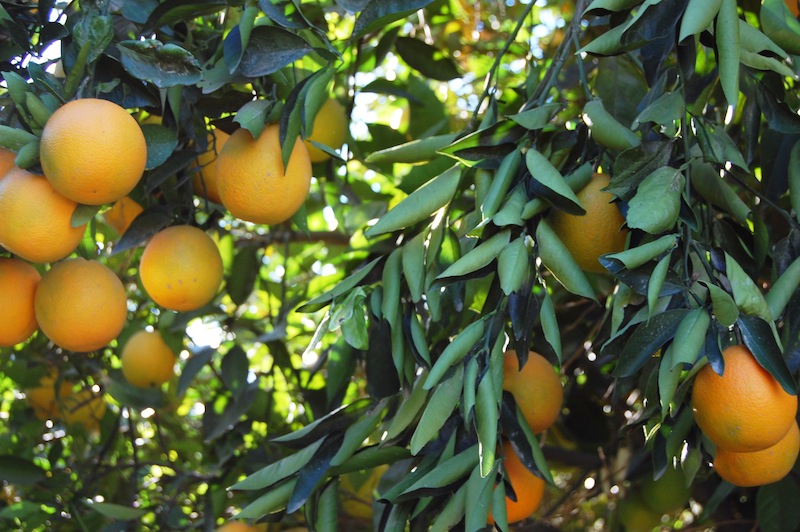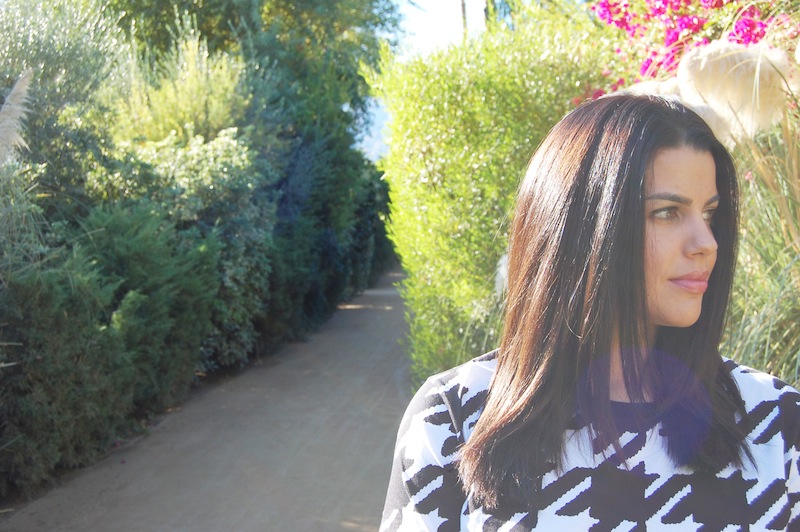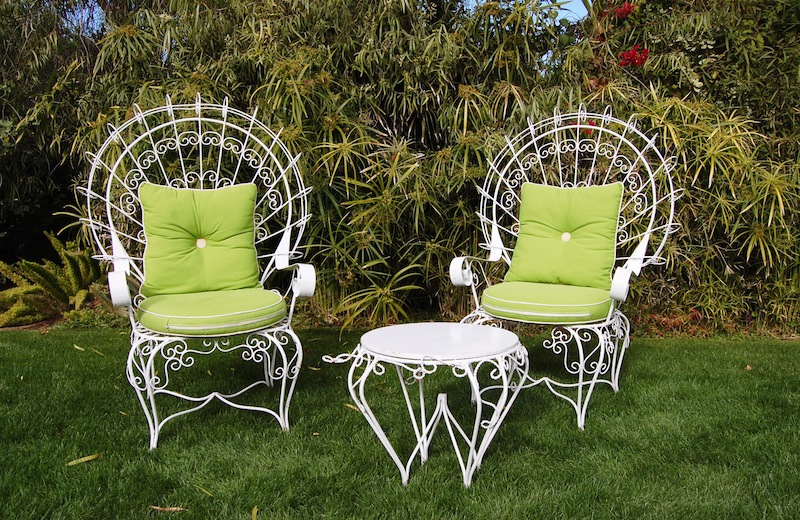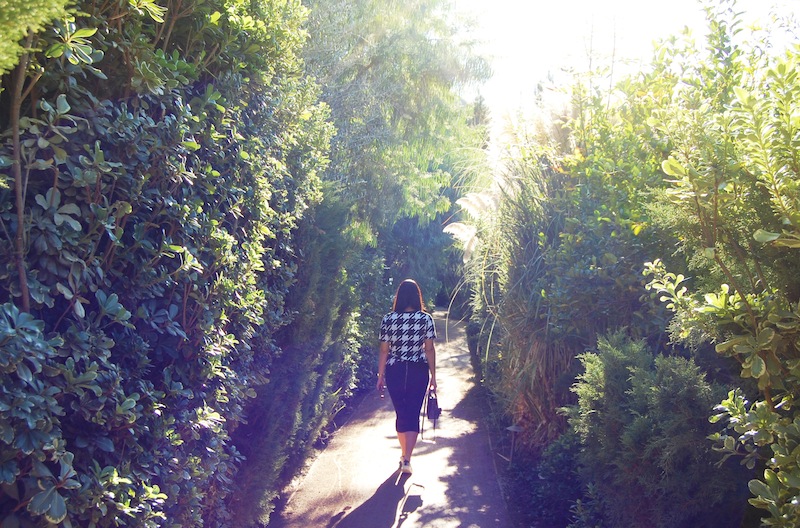 THE LANDSCAPE OF PALM SPRINGS…
I felt like I was taking a step back in time when we toured through the neighbourhoods of mid-century designed homes, some belonging to icons like Frank Sinatra and Elvis Presley.
 FRESH LEMONADE IN THE GARDEN …
Aside from admiring the design the whole time, I did manage to chill out and re-charge for the new year.