Perfect Mid-Century Design At 1stdibs
1stdibs is by far one of the best online sites for sourcing great vintage, antique and mid-century furniture.  As much as I drool over the pieces on their website, I am equally in awe of the incredible interior design of their new office in downtown Manhattan.  A perfect combination of mid century treasures (from dealers on their site), mixed in with fantastic and affordable pieces by some of our other favorite go to brands like West Elm.  Each room has clean lines, with lots of neutrals, but they also include some really show stopping pieces in the mix (see below that incredible chess coffee table) which makes this space so full of character. Check out my favorite interior styles from their office and also our " Get The Look" for re-creating their perfect style in your own home or workspace!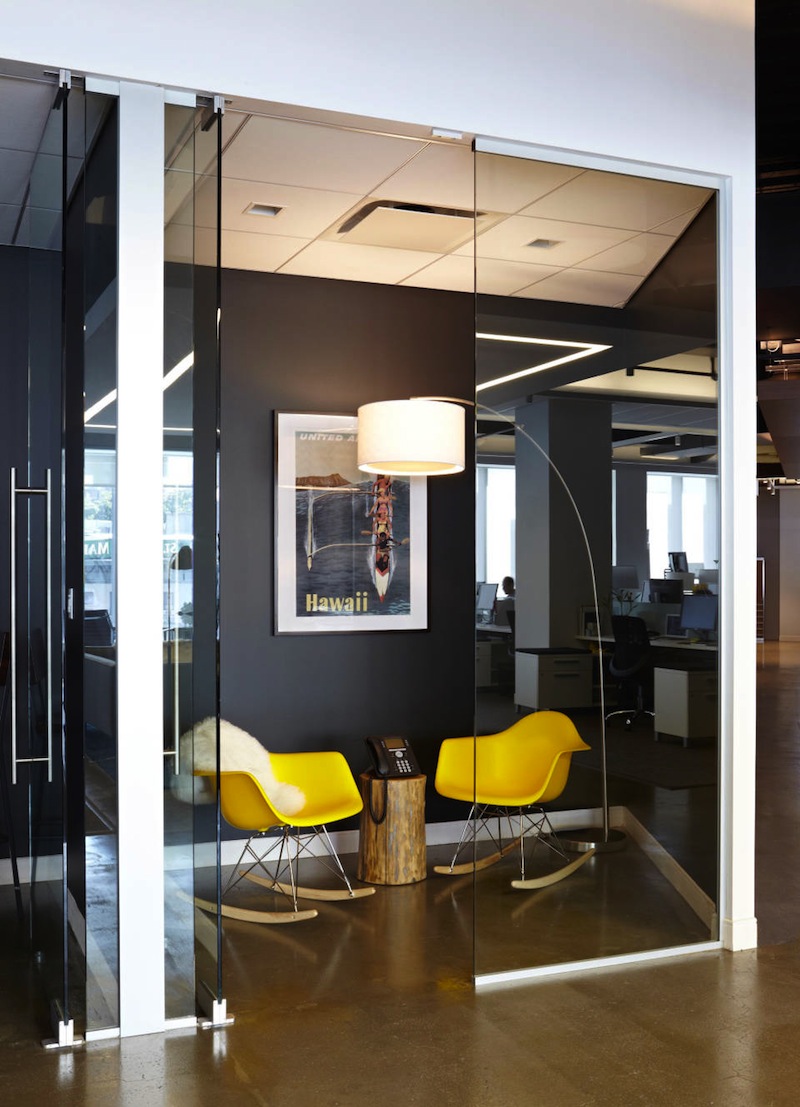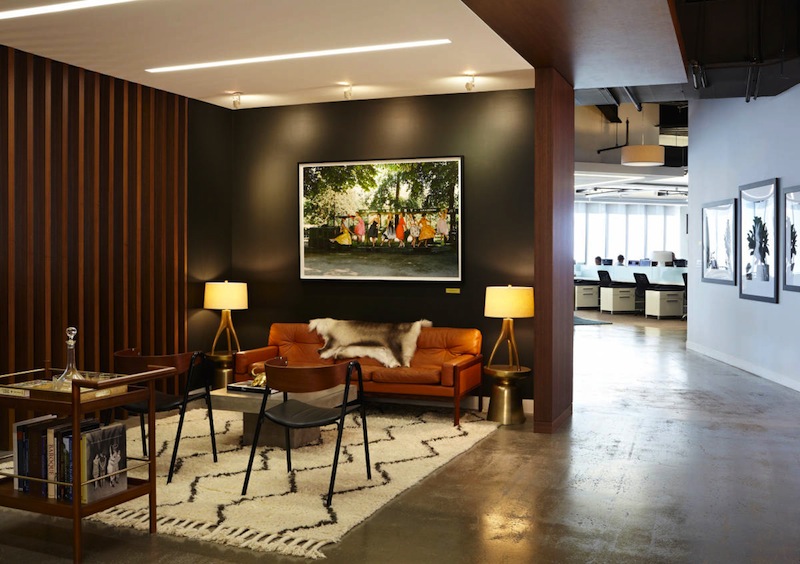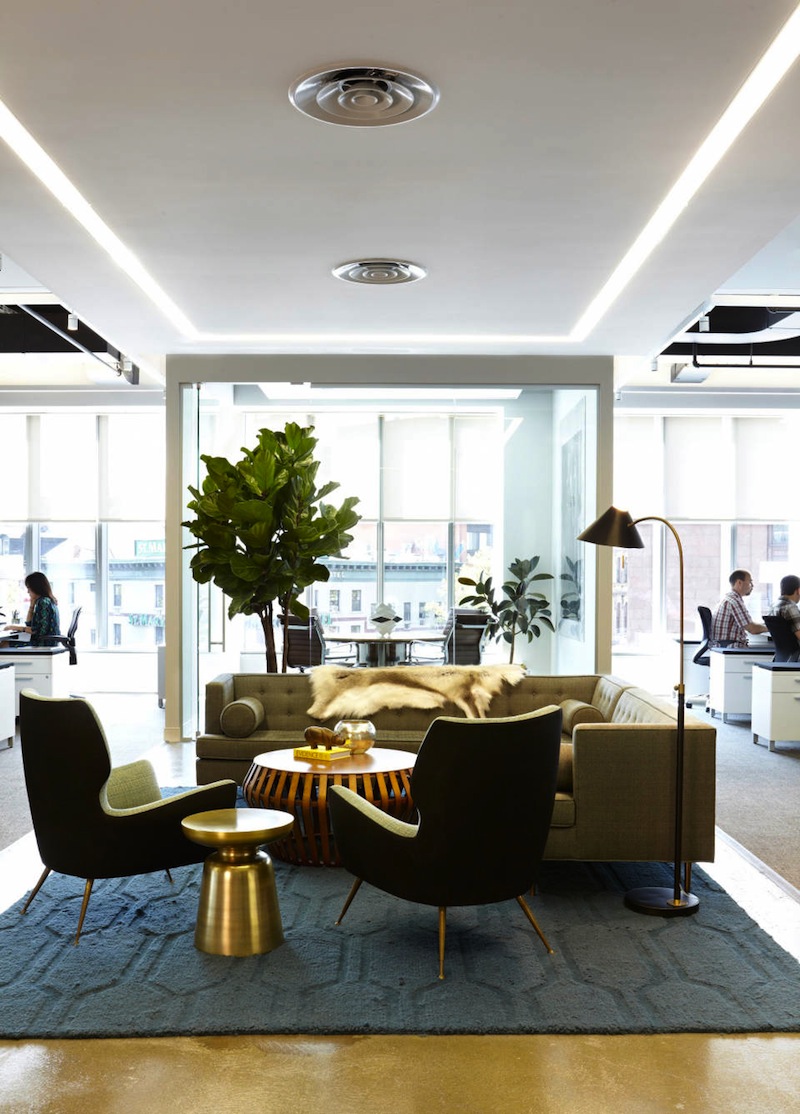 GET THE LOOK
What I loved the most about these three particular styles below is that they used very accessible furniture and decor pieces mixed in to their overall interior design.  I am a huge fan of using a "high / low" method when designing (this applies to fashion as well), because let's face it, we are all on a budget in one way or another and so finding great affordable pieces to use next to your treasured (more high end) one offs is a perfect and budget friendly way to get a overall amazing designed look in your home! Here are our three favorite styles from 1stdibs offices and the low down on how to get this look!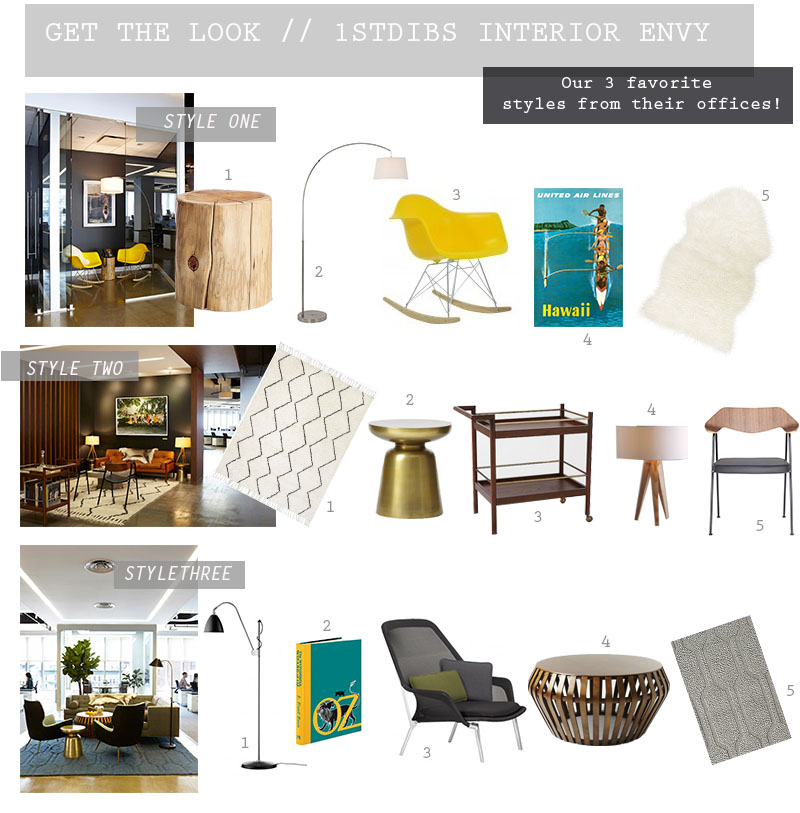 Shop This Post:
Style One: 1. Rustic Side Table  2. Curved Floor Lamp  3. Yellow Eames Inspired Rocking Chair  4. Vintage Hawaii Artwork 5. Sheepskin Throw  Style Two: 1. Moroccan Inspired Rug  2. Gold Side Table  3. Mid-Century Bar Cart  4. Neutral Tripod Table Lamp  5. Robin Day Dining ChairStyle Three: 1. Bauhaus Inspired Floor Lamp  2. Wizard of OZ Book 3. Wingback Chair  4. Sculpted Coffee Table  5. Textured West Elm Area Rug
Three more swoon worthy styles from 1stdibs offices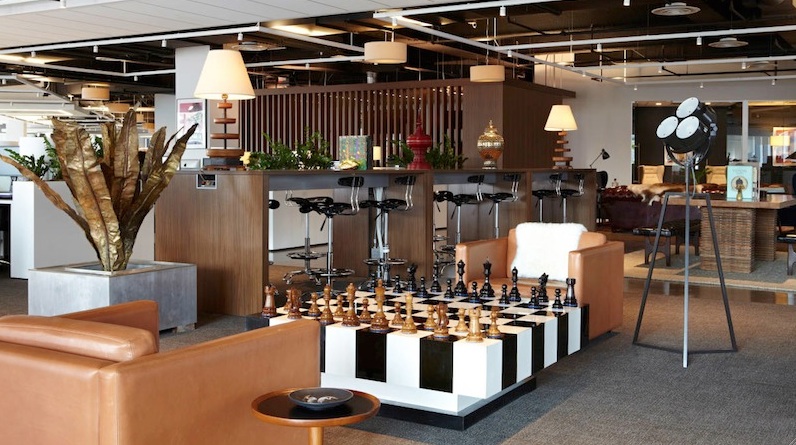 Statement piece:  chess coffee table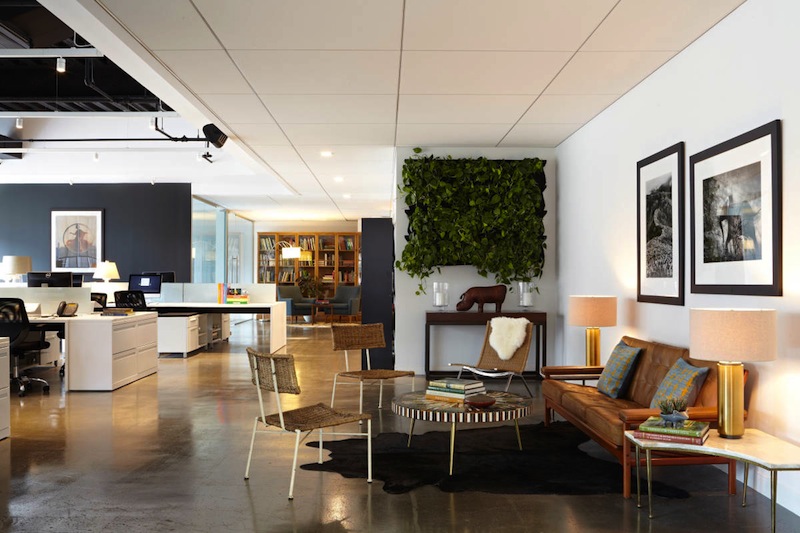 Love the neutrals and combination of greenery (check out that green wall art!)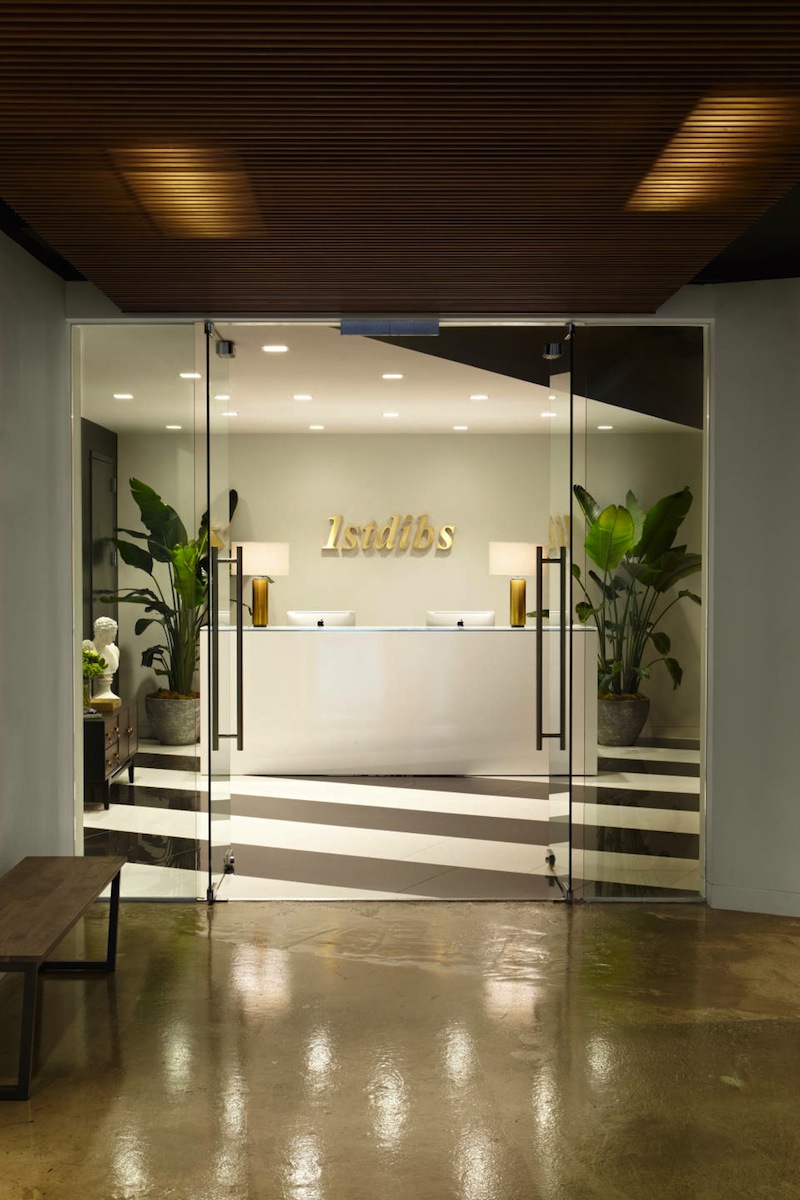 Black, white & gold perfection
Source & Images from Elle Decor