The Book Stack: February Favorites
My very favorite item to decorate with has to be (hands down) books.  I therefore also have a problem with buying too many of them because I usually use the excuse that when I am finished reading the book, it will be a perfect decor addition to my coffee table, shelving, sideboard, bedside table, etc…etc.  So today I am sharing with you some of my new and favorite book editions this month and also how I have styled them in the home.  The location below is a new home that I have been designing (more to come on that) and on the shelves I went for the "book stack" look with a very cool bronze Rino from West Elm to top off the look!
A colorful mix…I decided to stack these books in height order (largest on the bottom) and finished it off with this very fun bronze object on top.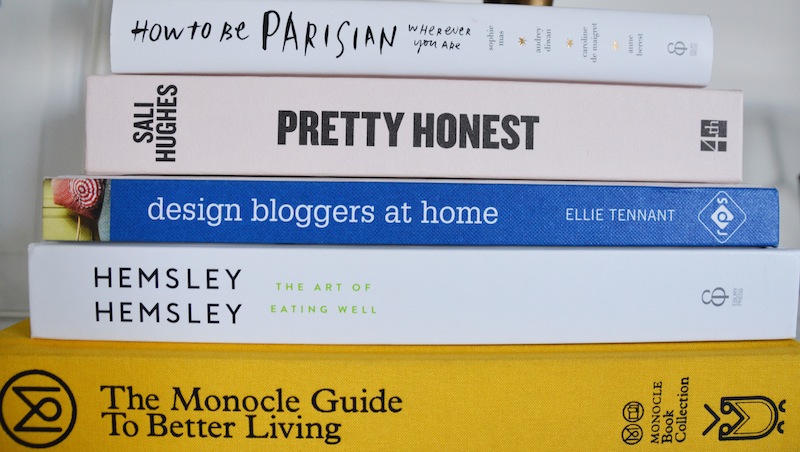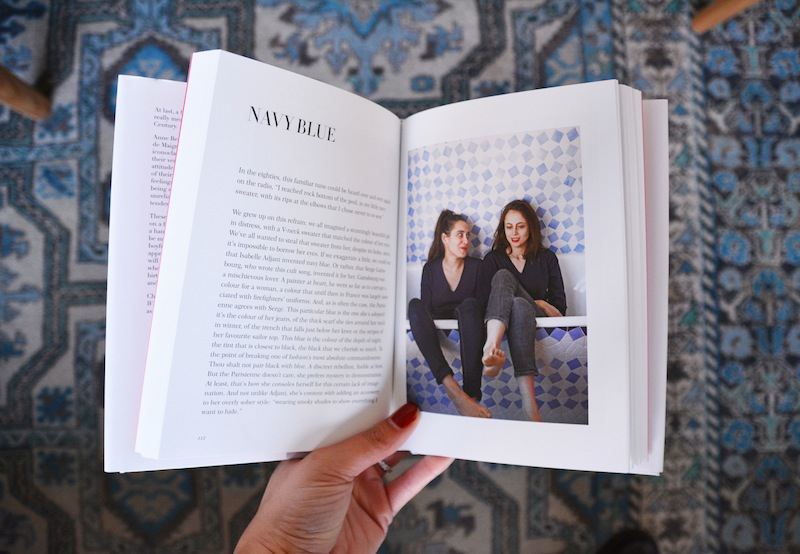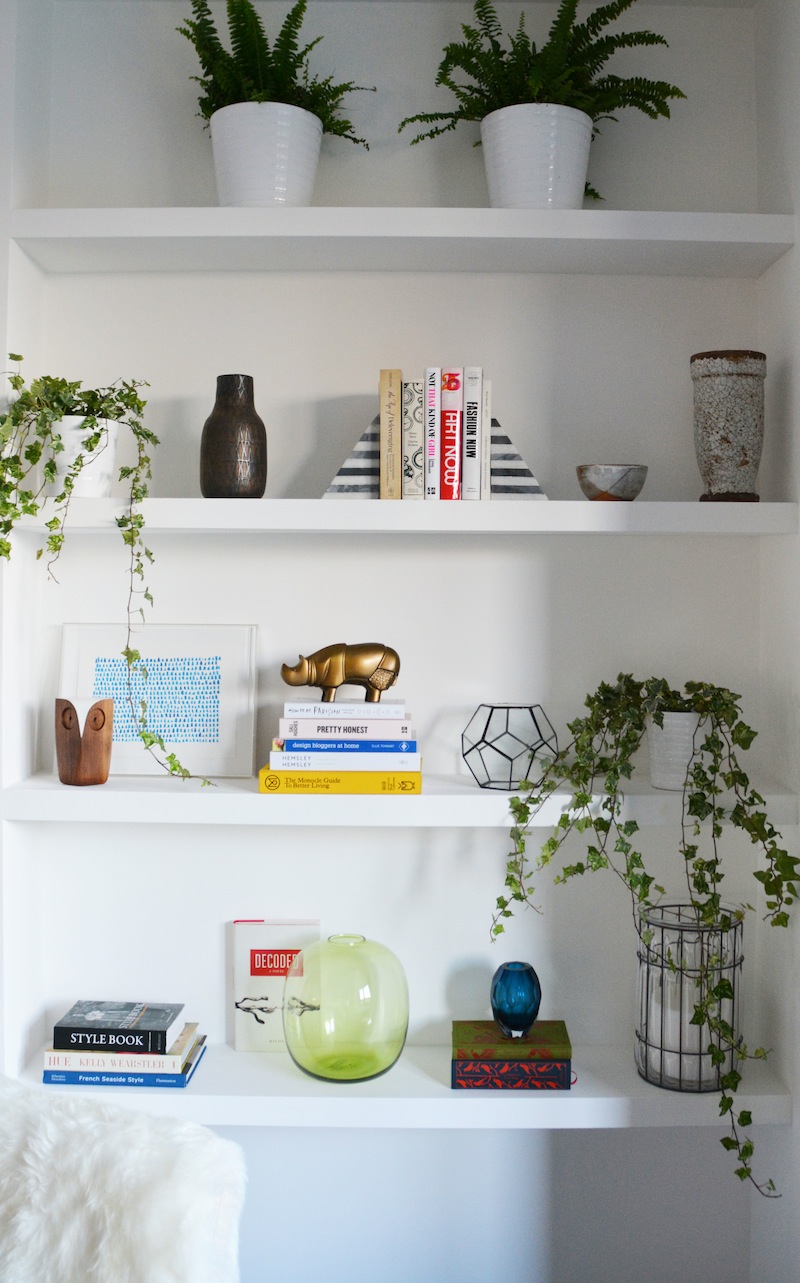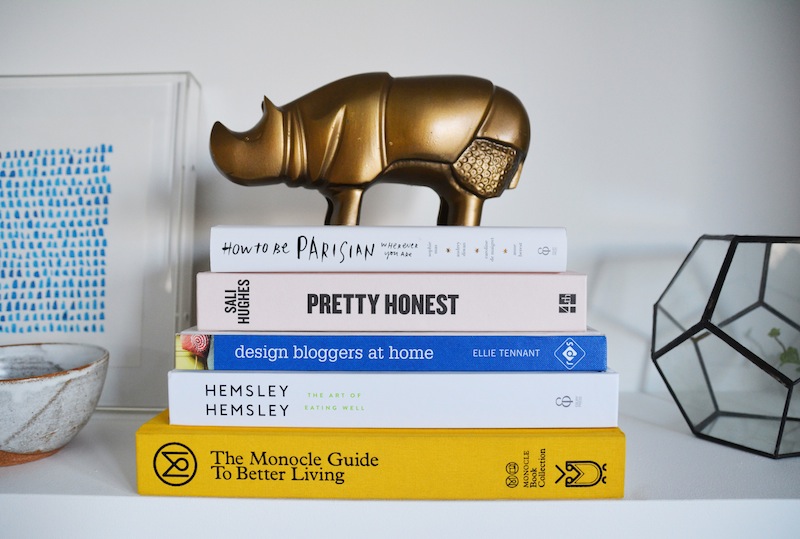 THE BOOKS:
1. STYLE – How To Be Parisian, Wherever You Are
Discover views on fashion and culture from the eyes of a French woman.
2. BEAUTY – Pretty Honest
The straight talking beauty companion
3. INTERIORS – Design Bloggers At Home
An inspiring look at the interior style and creativity from some of my favorite design bloggers
4. FOOD – Hemsley and Hemsley: The Art of Eating Well
Stylish London based sisters Jasmine and Melissa's guide to simple and healthy eating.
5. LIFESTYLE – The Monocle Guide To Better Living
Explore how to have a better quality of life in your city through culture, products and ideas!