Build Your Own Green Wall
If you don't already know, I have a thing for using a lot of greenery in my interiors (like…a lot).  I love it and to me there is no better way to bring in natural color and elements than with beautiful potted plants.  Recently, at an interior project I am working on, I had an empty white shelving unit in the hallway.  I decided that instead of styling the shelves with the usual decorative objects and books, that I would make a DIY green wall.  I went to Ikea to buy all of the potted plants and went to work mixing and matching, to create an all green accent wall.  I had never done this before so I was a little nervous, but honestly I am really happy with the result.  It has created such a different and unexpected look in the hallway and it also brings a sense of happiness and brightness to this otherwise mundane area of the home.  I am sharing below some pics of the shelving and my process of making it a green wall.  I hope you like it as much as I do!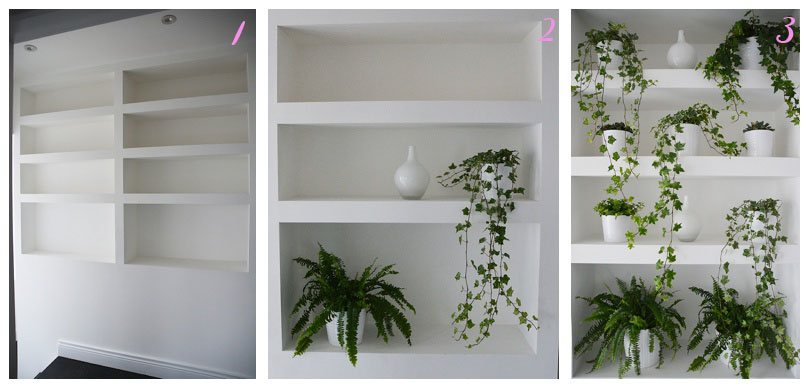 Here is the process of creating the green wall.  I combined different potted plants to create a mixture of green tones, textures and shapes.  I also threw in a couple very simple white vases that almost blend into the the shelving but also add a structural element.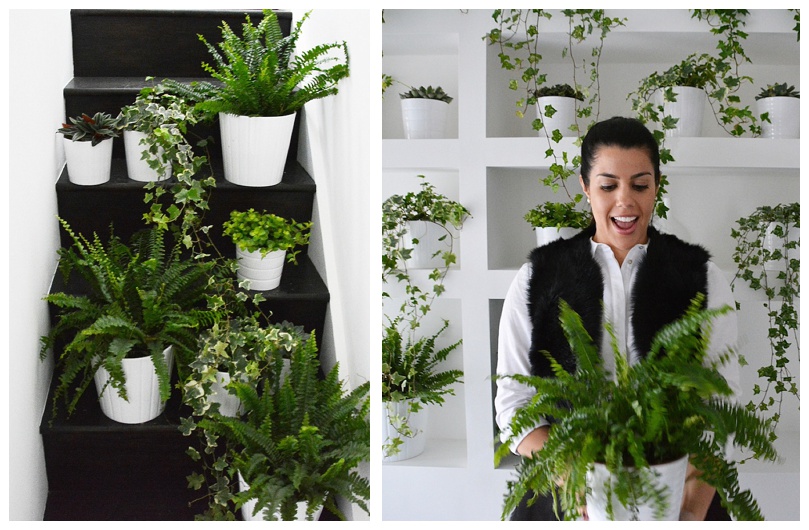 Here are the plants all set up on the steps before I placed them on the shelves.  As you can see I used a mixture of ivy (Hedera Helix), various Succulents, assorted Himalayamix plants and Boston Ferns (Nephrolepis)… I used these white pots for all of the plants.  Everything is from Ikea.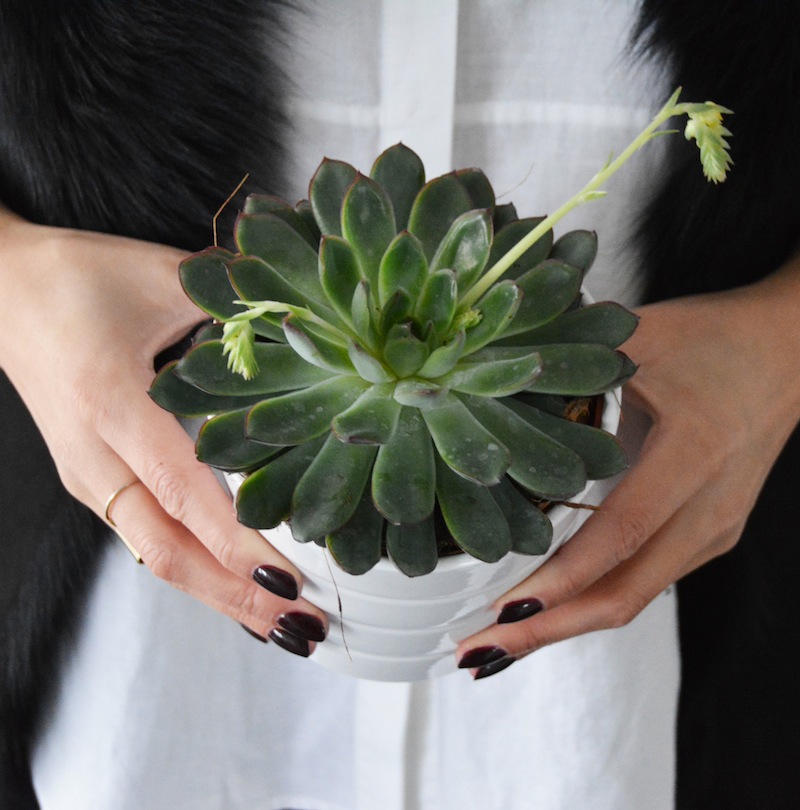 How beautiful is that succulent!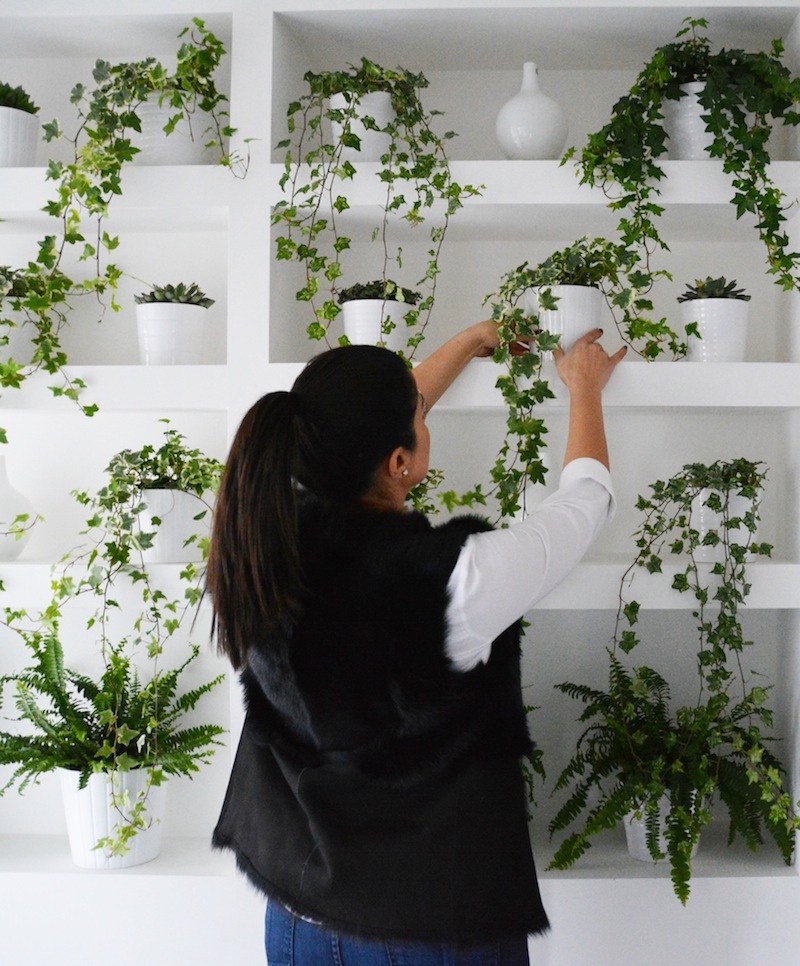 I absolutely loved the idea of the ivy plants draping over the shelving to bring lots of texture and dimension to the structured white levels.  I mixed in the ivy as much as possible on the higher shelves and left the Boston Ferns for the bottom.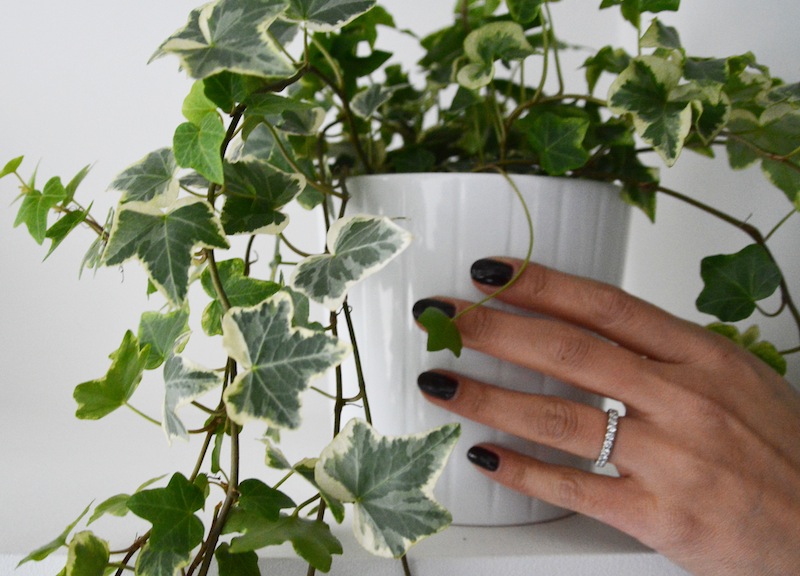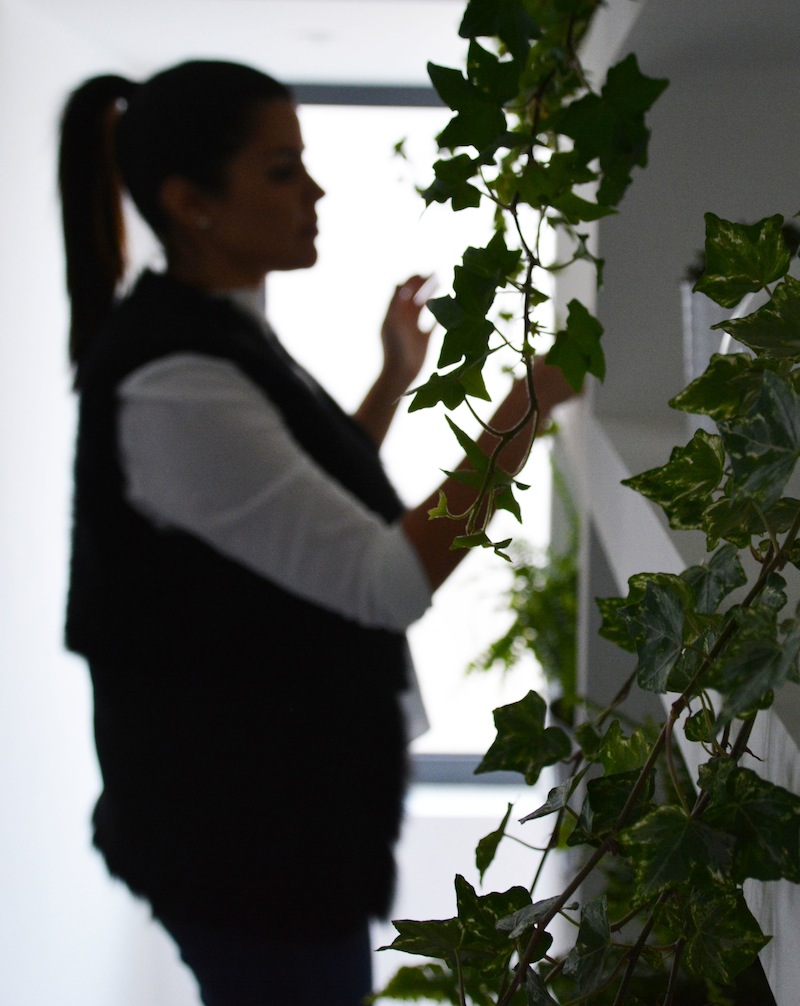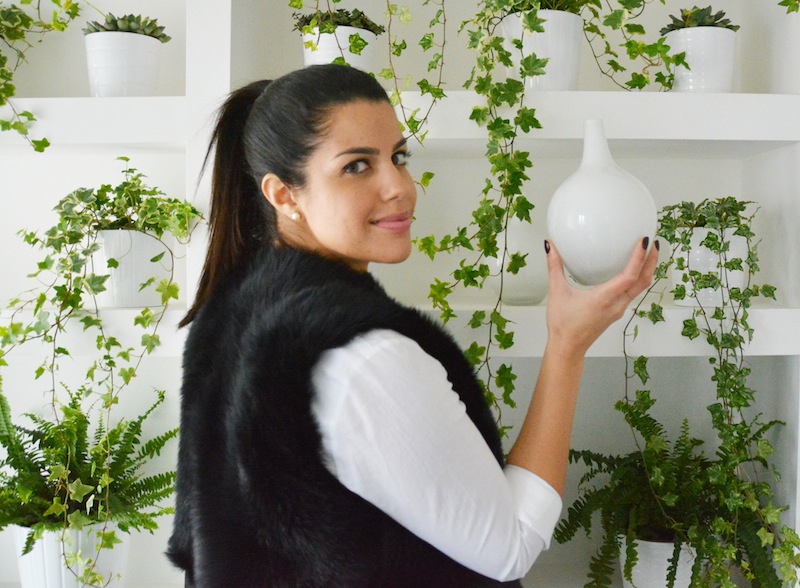 These little vases are so inexpensive but really added a little something to the wall.  I liked the idea of breaking up the plants with something structural.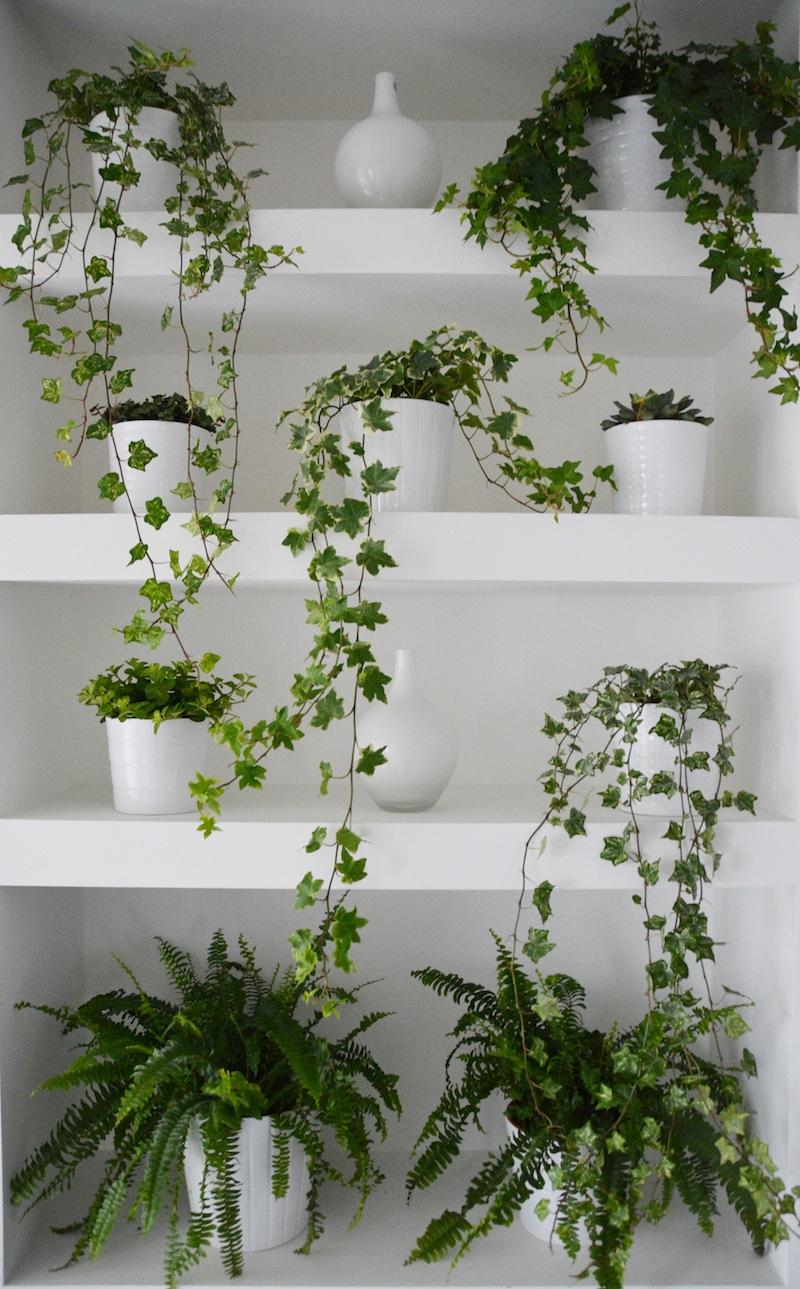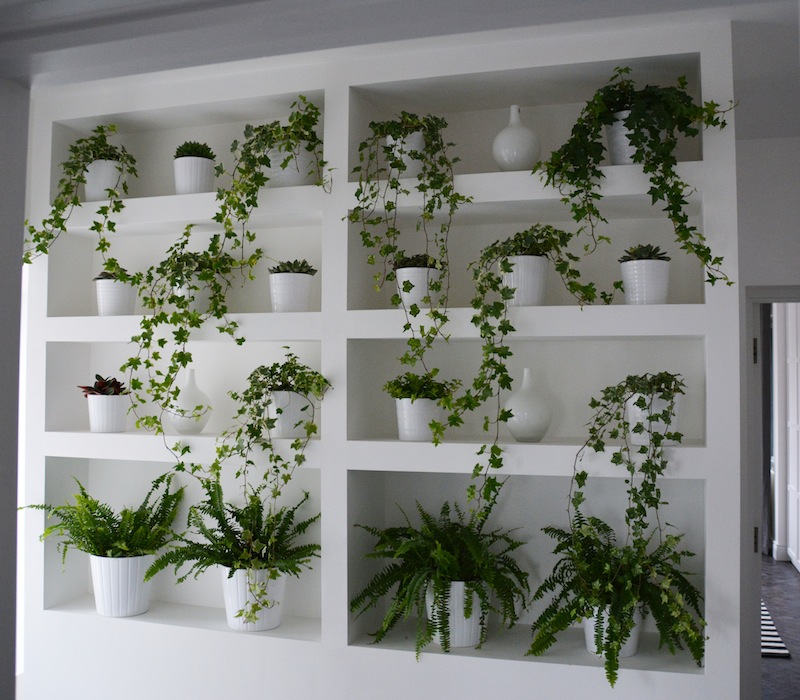 So here is the wall all finished. I really love how different it is. Hope you enjoyed this and got a little bit of green inspiration along the way.