5 Tips For Styling Your Shelfie
I have talked about styling shelving a few times in the past (see here & here).  I mention it a lot because for one, I seem to style a lot of shelves but more importantly, I feel like I often get asked for advice about it.  It is common to wonder…"what should I put on the shelves, objects, frames, artwork??".  So here are some shevles that I decorated recently.  I was really happy with the outcome and I included everything from art, candles, vases, greenery and of course books when I styled them. I wanted to share them with you and also 5 of my own styling tips to remember for the next time you decorate your shelfie.
5 STYLING TIPS FOR YOUR SHELVES
V
1. INCORPORATE STRUCTURAL OBJECTS
A structured object can really make a shelf or decorative surface area come alive.  It will infuse dimension and shape which are both really important elements to include on linear shelving.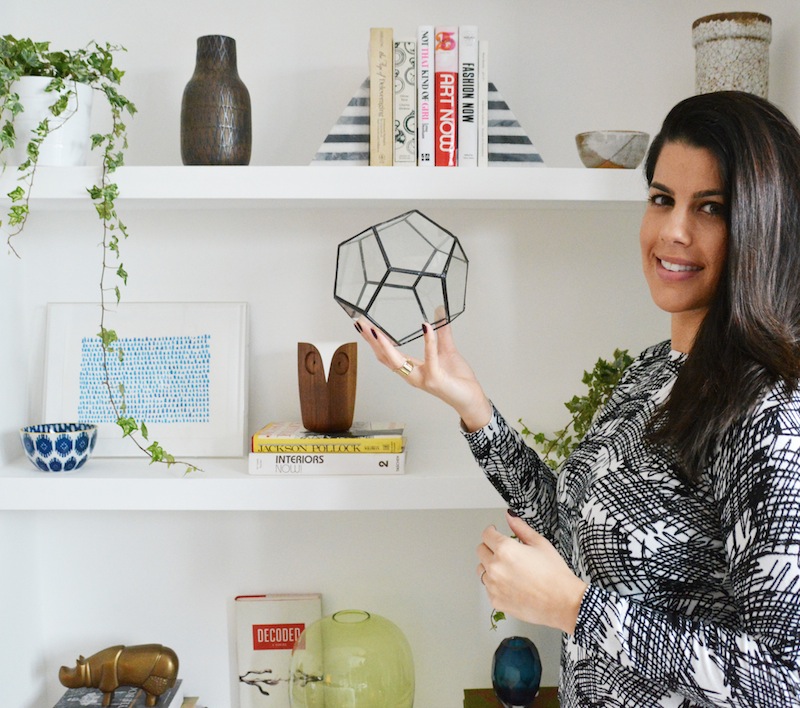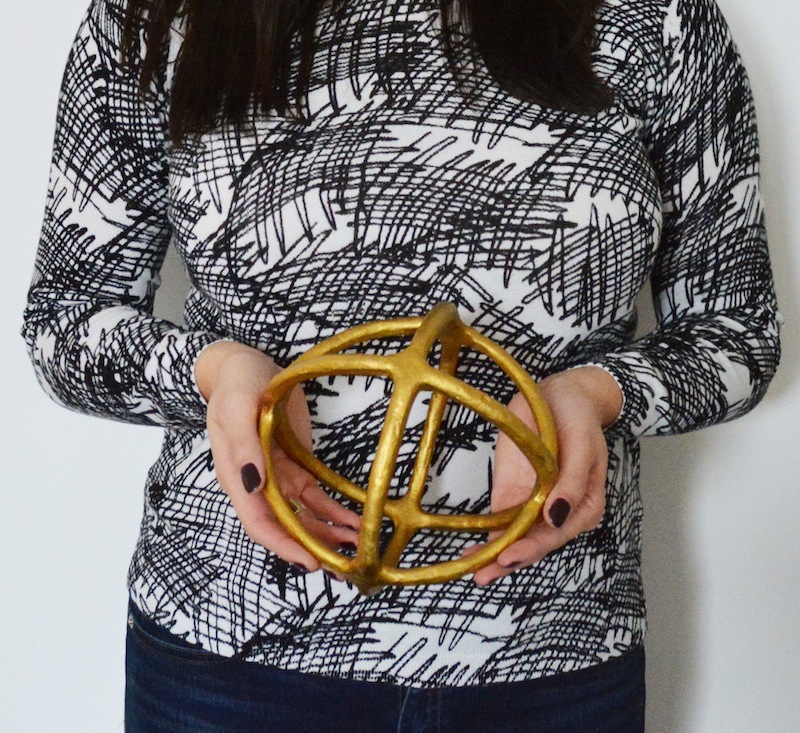 2. USE SMALLER SIZED BOOKS STACKED HORIZONTALLY & VERTICALLY
I look for smaller decorative books that are around 10 inches in height.  This is typically a good size book to stack and also place around on the shelves.  Remember when you stack horizontally use about three books and place an object on top of the stack.  When you are going vertically, I like to use fun book ends to add some decor accents.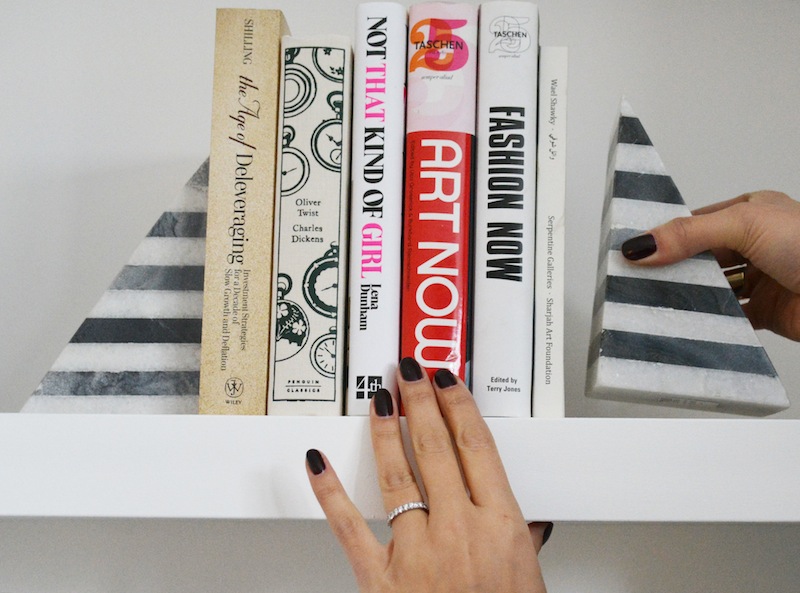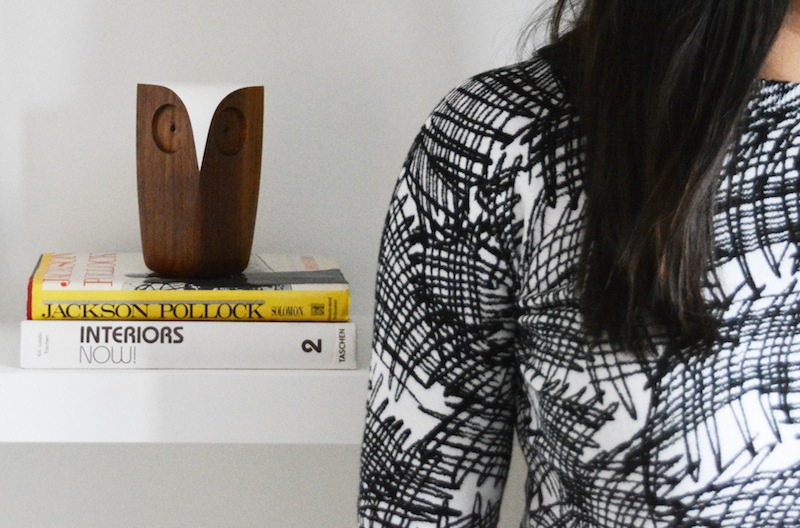 3.  THE EMPTY GLASS VASE IS YOUR FRIEND
I love clear vases and the airiness they can provide in a space.  Don't be afraid to use empty clear vases as accents throughout your shelving space, it is not always necessary to fill the vase up.  (I especially love a colorful clear vase! )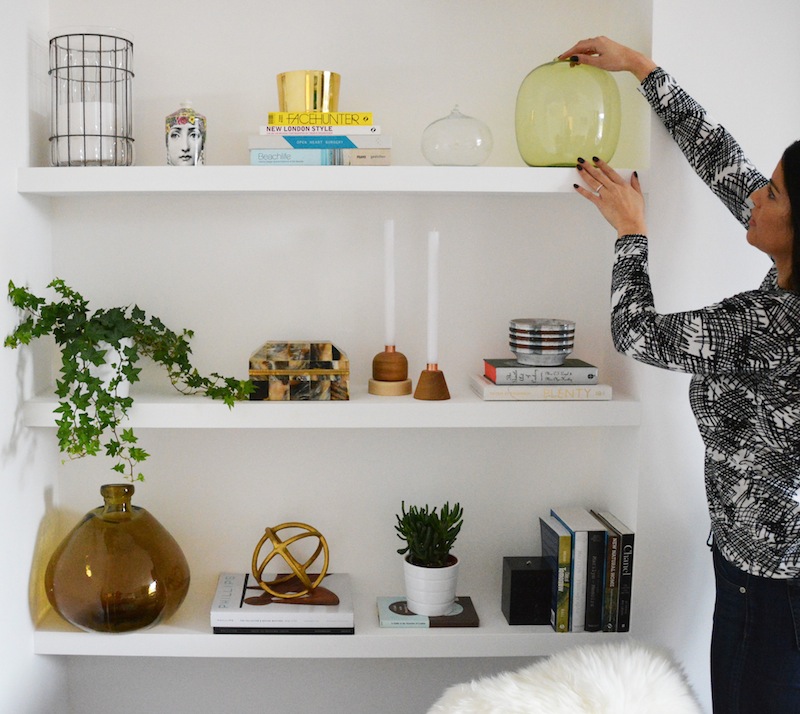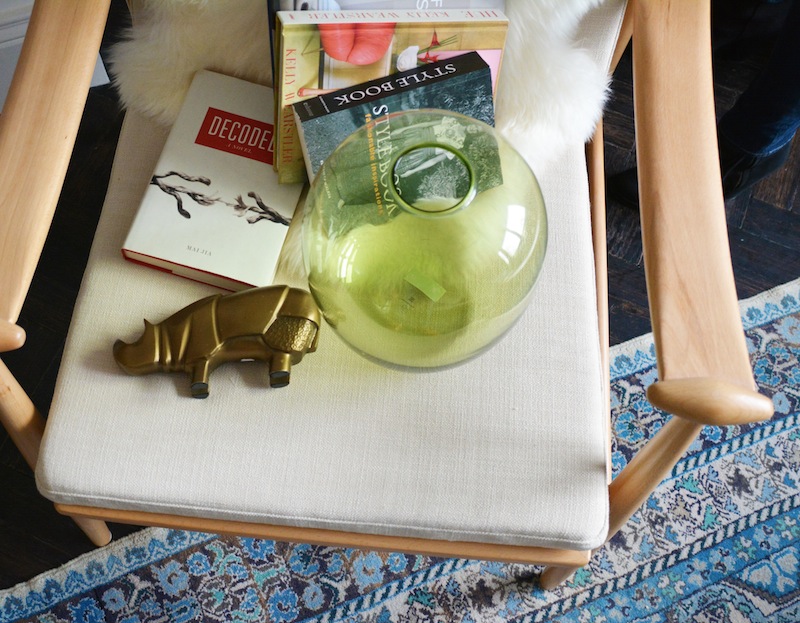 4. ACCENT WITH REAL GREENS
I never decorate any space without incorporating greenery and therefore shelving is no exception.  Use the greenery around your shelves to provide texture and natural color.  I especially have been loving these draping ivy plants!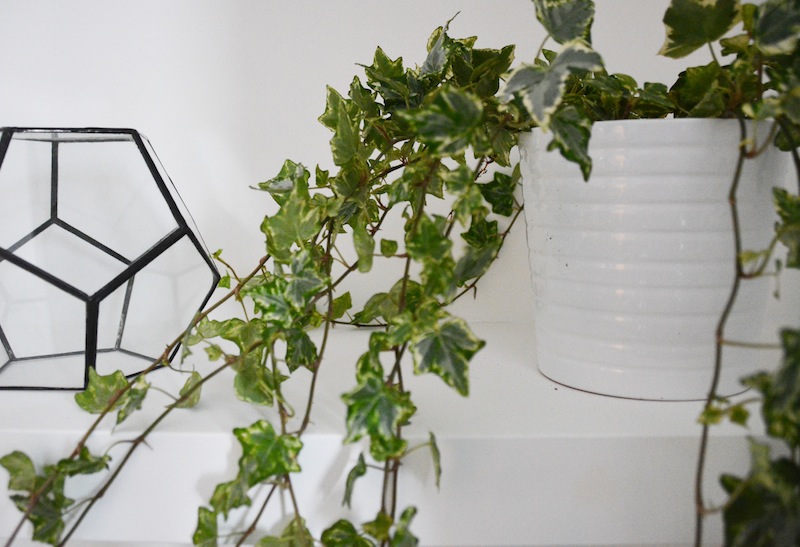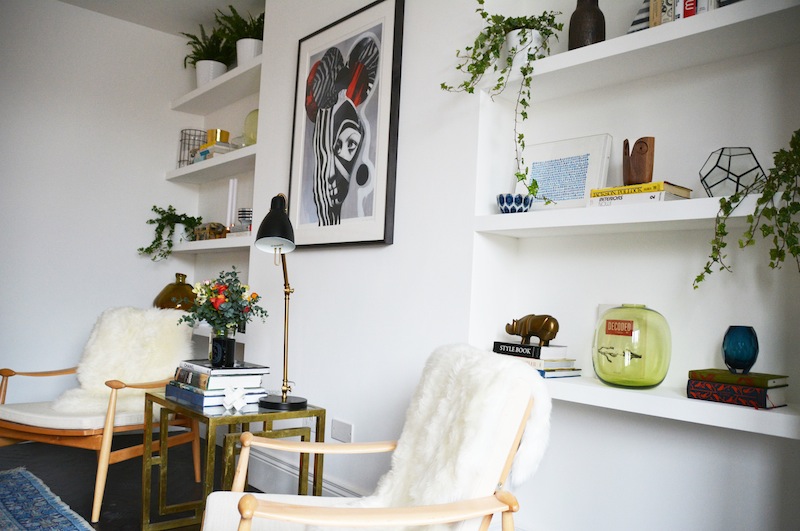 5. DON'T BE AFRAID OF SOME EMPTY WHITE SPACE
It is important to emphasize that when you style your shelves, it is OK to have a little bit of empty space between your decor accents.  This will allow your shelf to look styled and not cluttered…which is key in achieving a personal designed look in your space.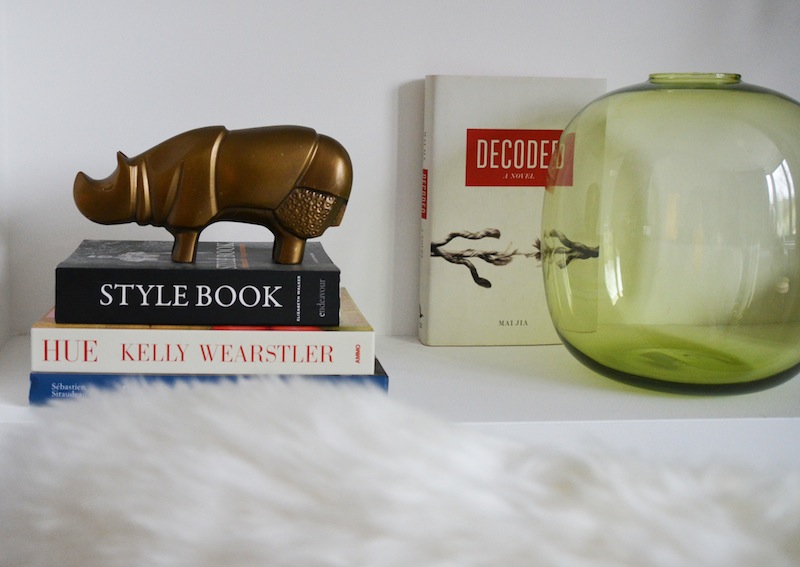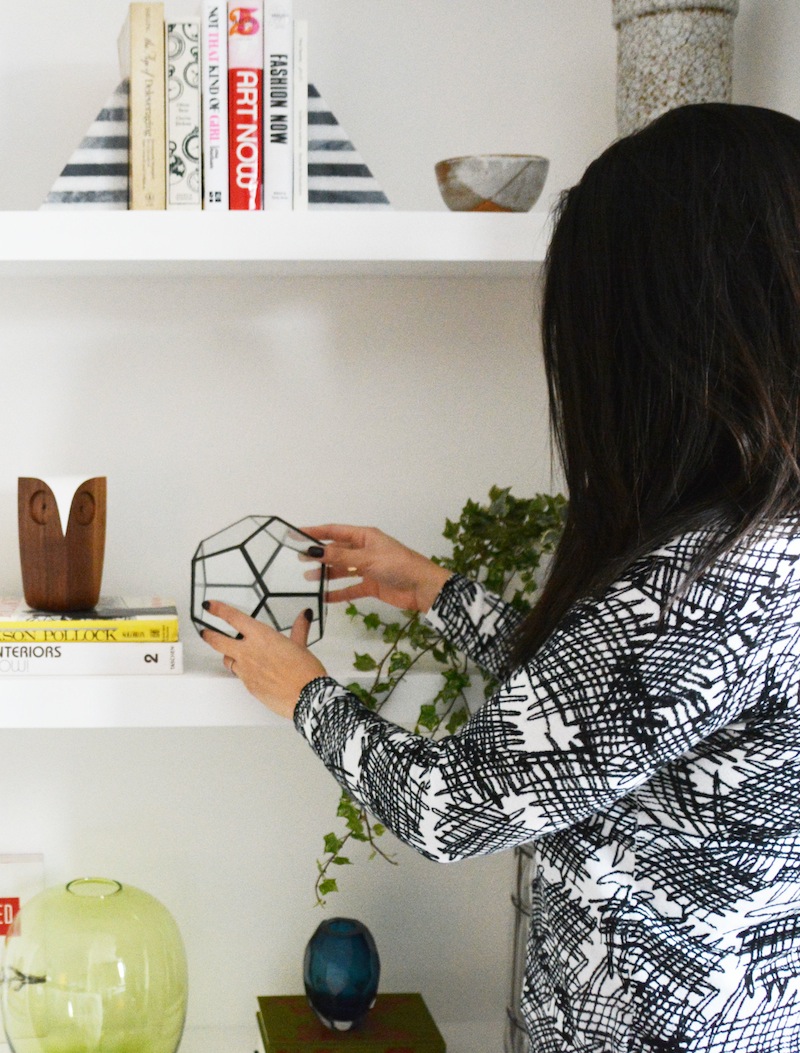 SHOP THIS POST