Weekend Vibes At The Ham Yard Hotel, London
Over this past weekend I celebrated Valentine's Day here in London.  I know a lot of people say that "everyday" should be like Valentine's Day…but for me, everyday is not always like Valentine's Day (which I think is true for most if not all people).  I am not saying that I am not in a romantic relationship (because I am), but I firmly believe in taking every opportunity to celebrate love and special people in your life, especially on holidays that are dedicated to exactly that.  So with that said, my husband and I decided to spend a night at The Ham Yard Hotel in Soho for a change of scenery and really to just enjoy all of the amazing amenities that it has to offer.  I have to say that the hotel decor was really incredible, filled with color, pattern and boldness.  It was a wonderful weekend and really inspiring from a design perspective.  Here are a couple images from our weekend and hope you also were feeling the love this Valentine's Day!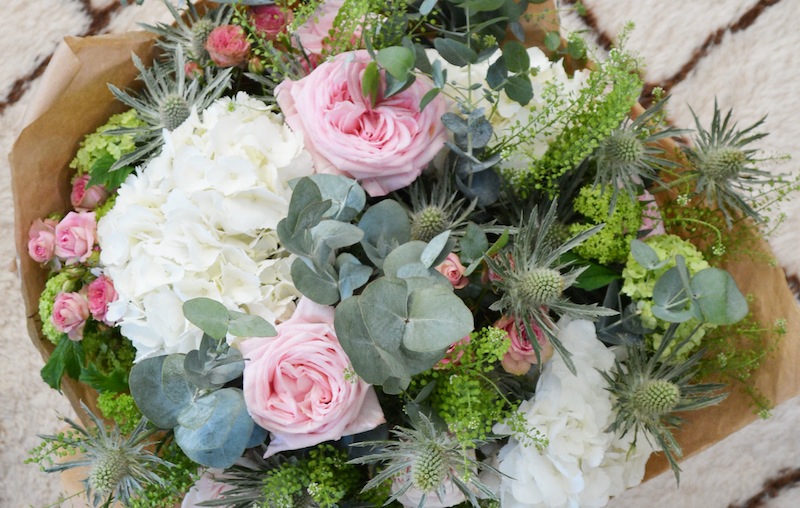 This beautiful bouquet of English inspired wild flowers was delivered to my flat to start off the weekend.  (bouquet from Scarlet & Violet)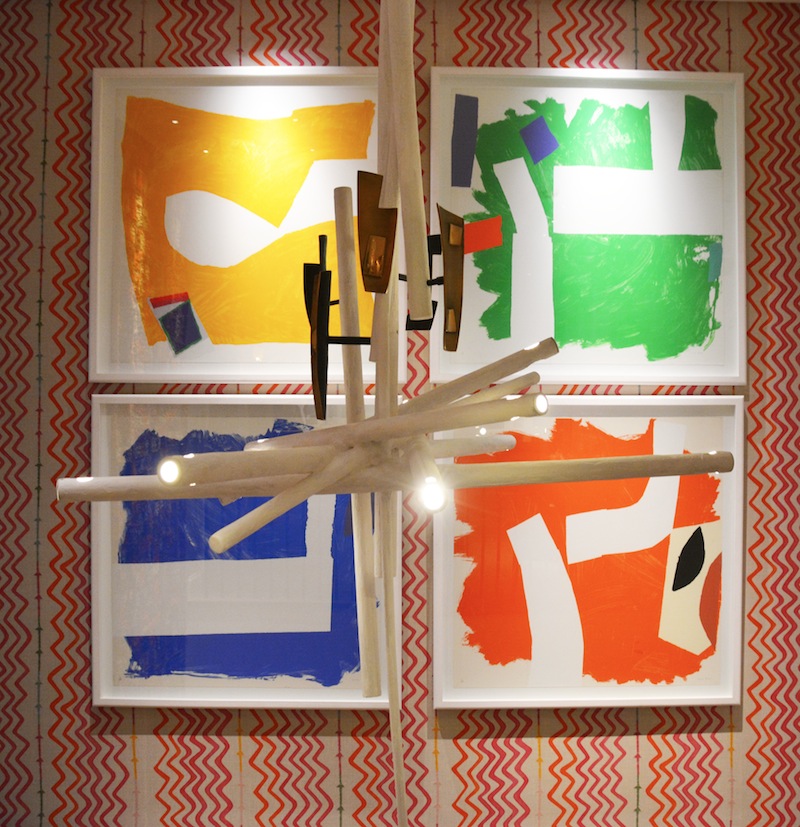 Colorful artwork and wallpaper in the lobby of Ham Yard were really stunning. Such a perfect mix of bold design and pattern.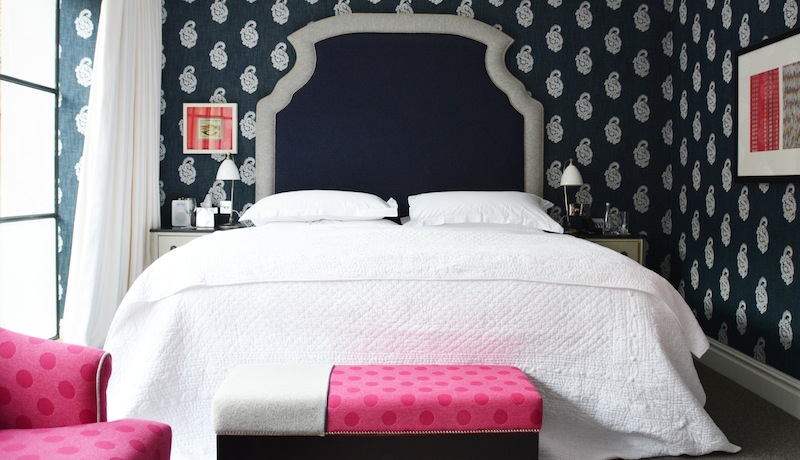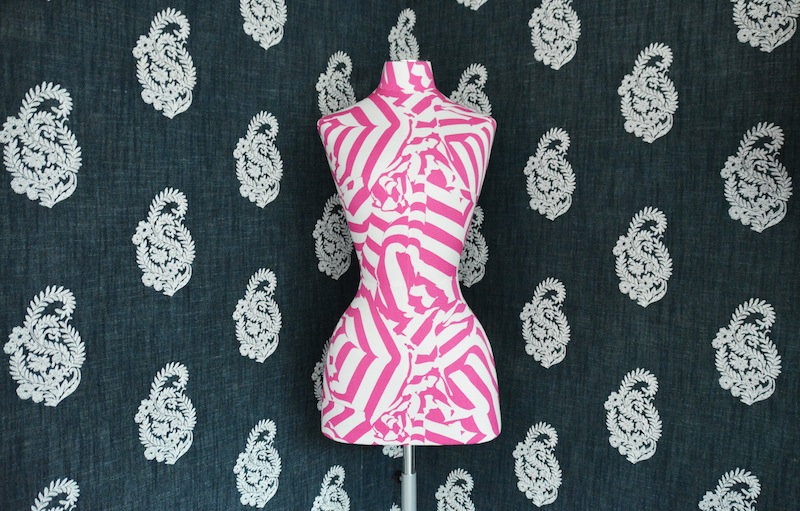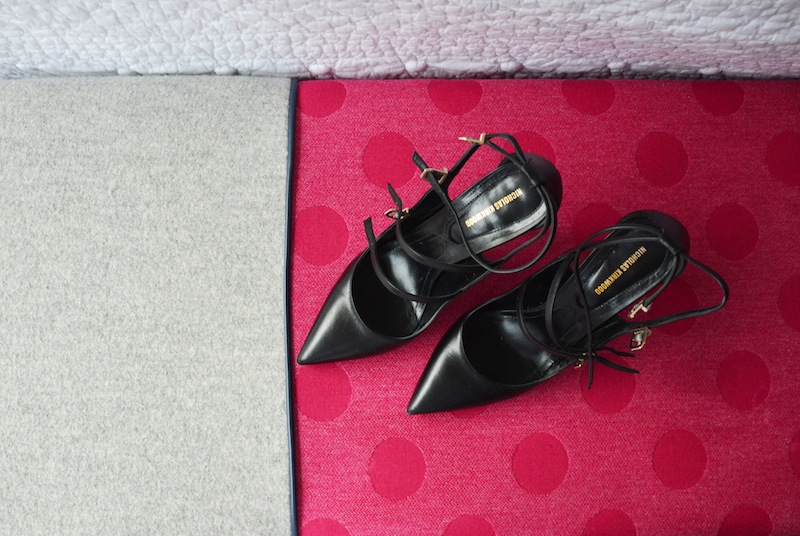 The navy and hot pink patterns in our room were such a fun combo.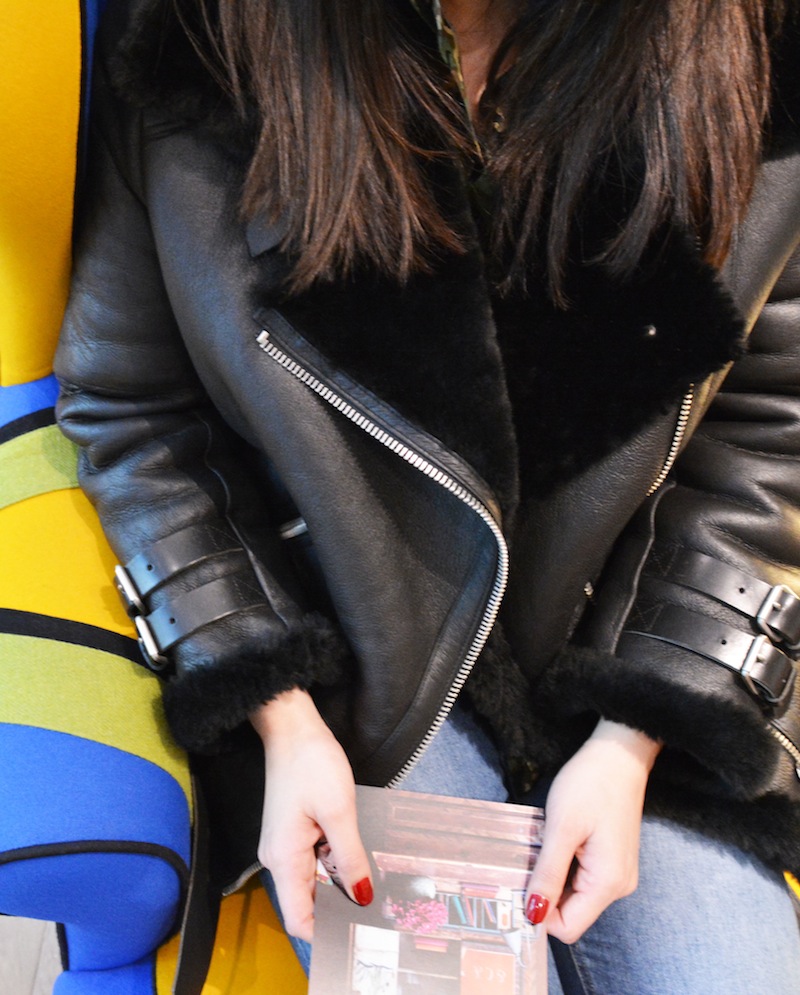 More colorful details and my favorite winter coat.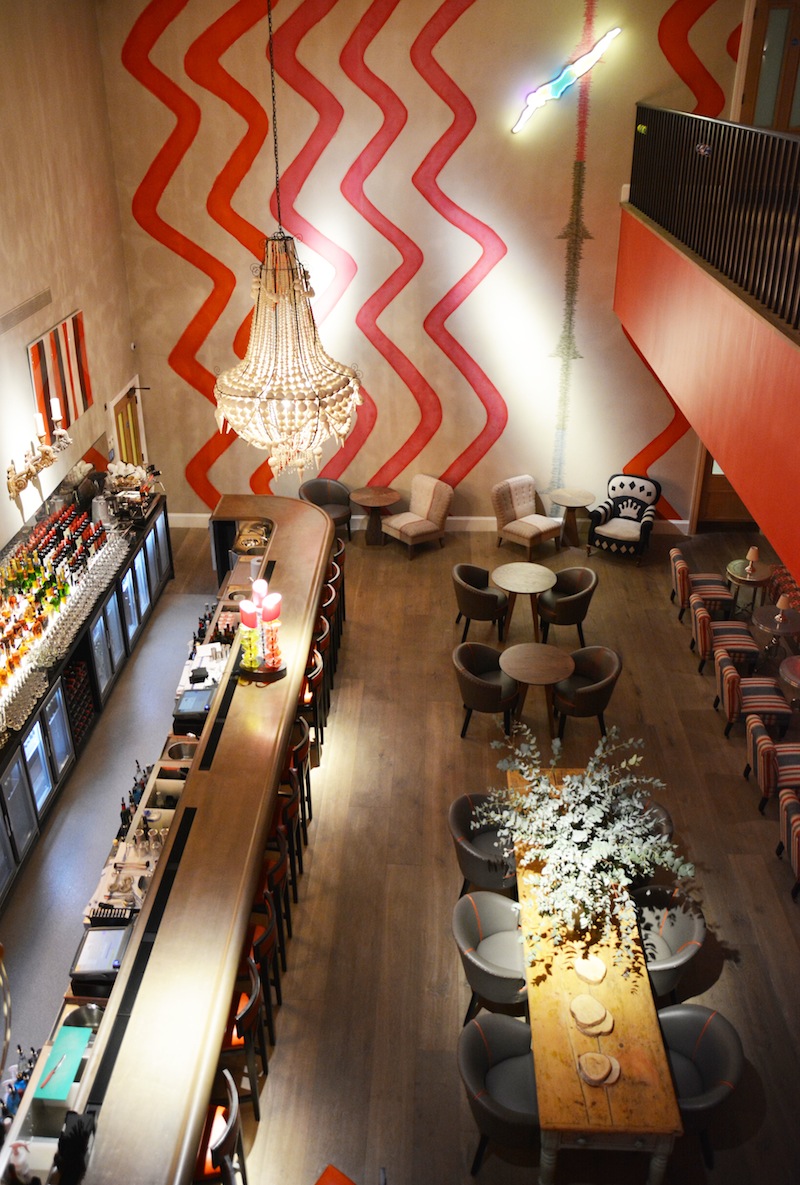 This was the bar outside of the in house cinema room where they were screening The Theory of Everything.  It was fantastic and the wallpaper and chandelier…beyond.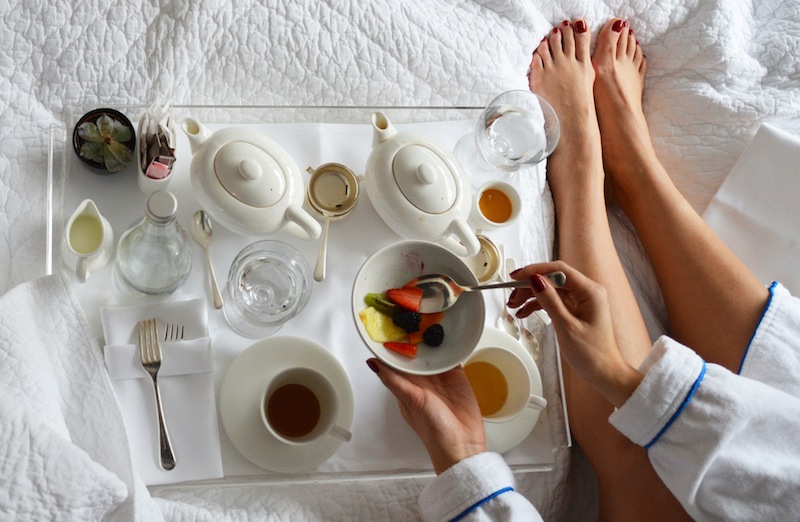 Had some (pre) breakfast in bed on Sunday morning.  Nothing I cherish more than room service.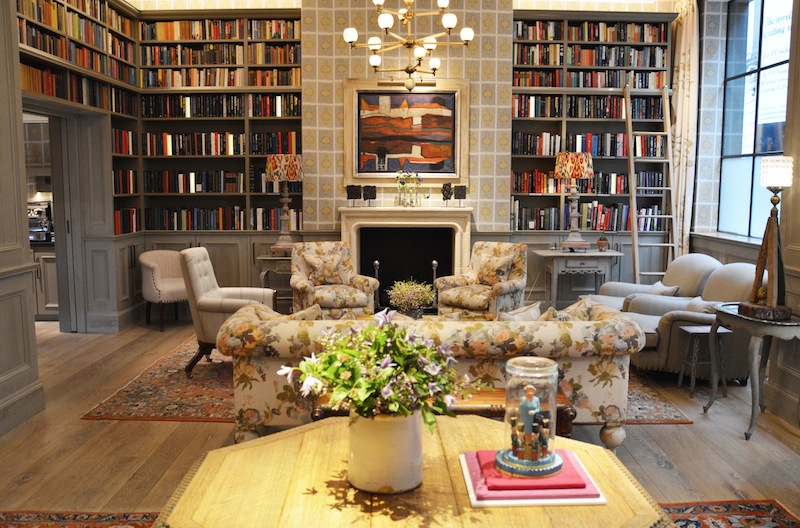 Gorgeous English country design with a contemporary twist.  Loved the floral patterns and traditional rugs.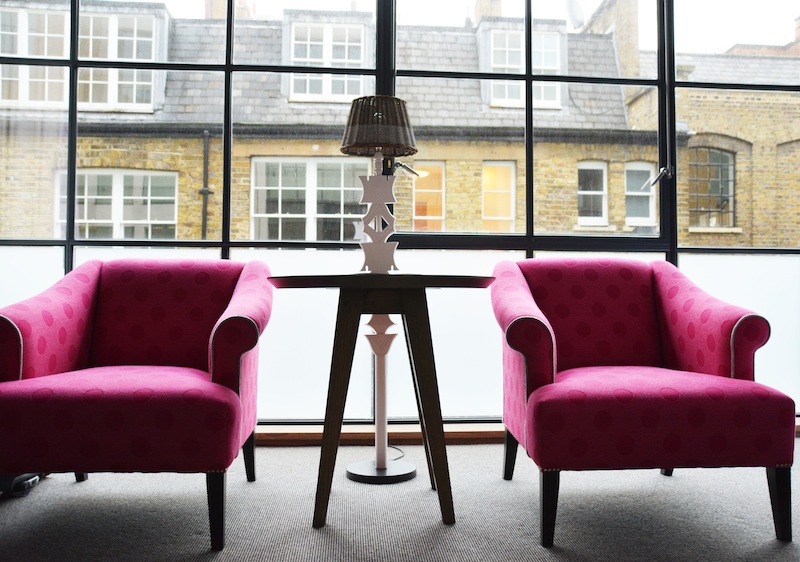 These loft inspired glass windows are incredible (I have an entire Pinterest board dedicated to them).  They were used as a decor accent in almost every room around the hotel and were all really amazing.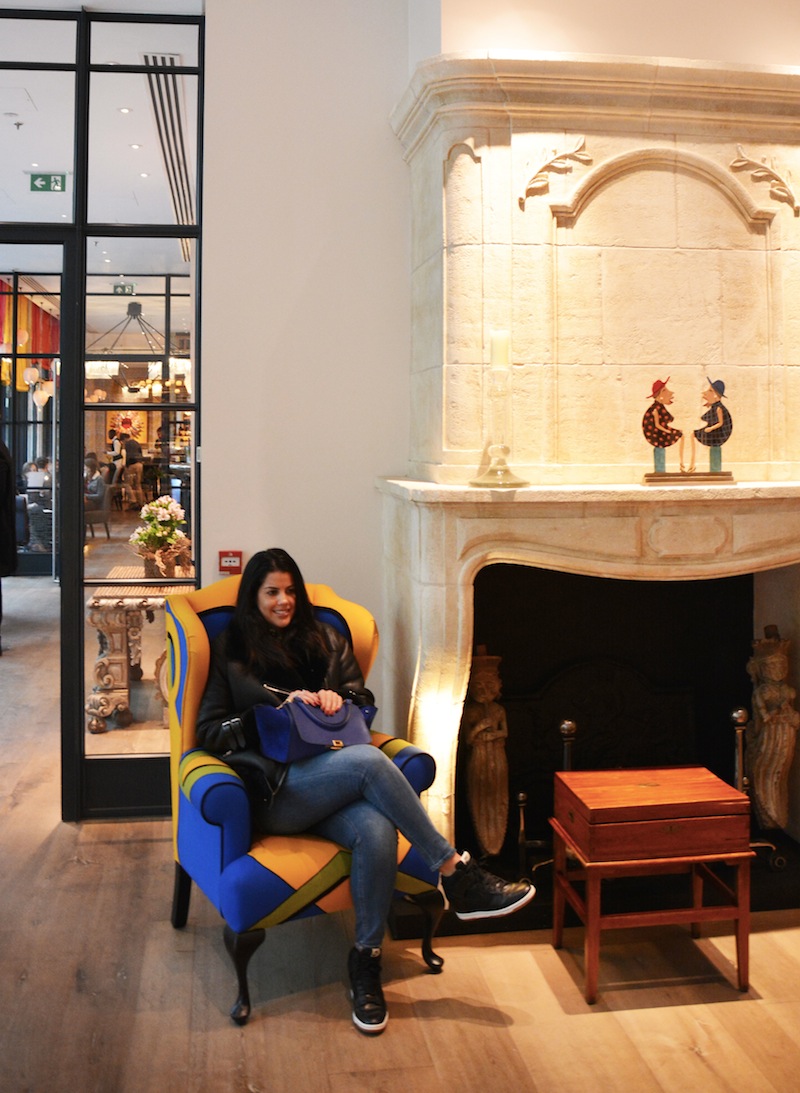 Checkout time…now back to reality. (but that chair tho).