Bedroom On A Budget: The Malm Bed Reinvented
I recently designed a four bedroom home and while we bought some really unique pieces for the space, we were also on a budget in other areas.  So for one of the bedrooms, I decided to go with a queen size Ikea Malm Bed.  This VERY inexpensive bed ticked several of the boxes that I was looking for, but overall it was a simplistic design with contemporary sleekness. I decided to take the simple white Malm bed and reinvent it with new paint and colorful, patterned accents. Take a look at my before & after of the Malm Bed.  It is definitely something to consider for a (stylish) bedroom on a budget.
BEFORE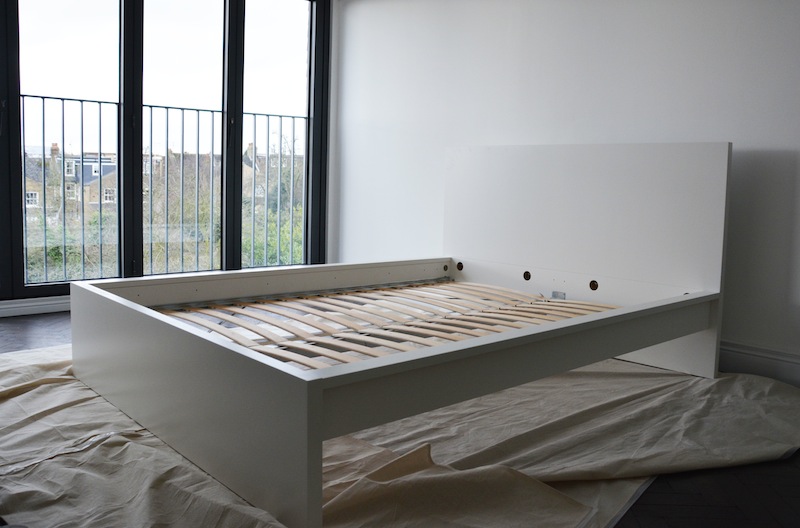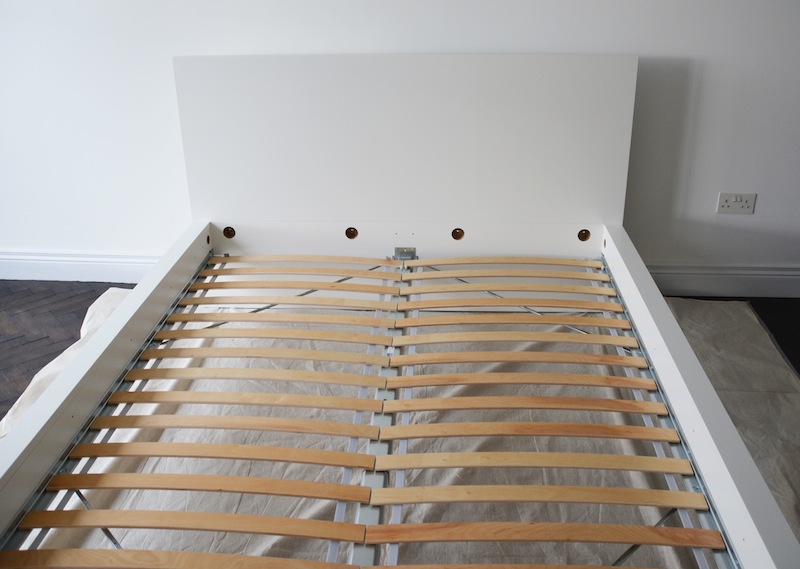 Here is the Mald bed as it comes (in white).  Simple and plain but a fantastic blank canvas to work with!
COLOR INSPIRATION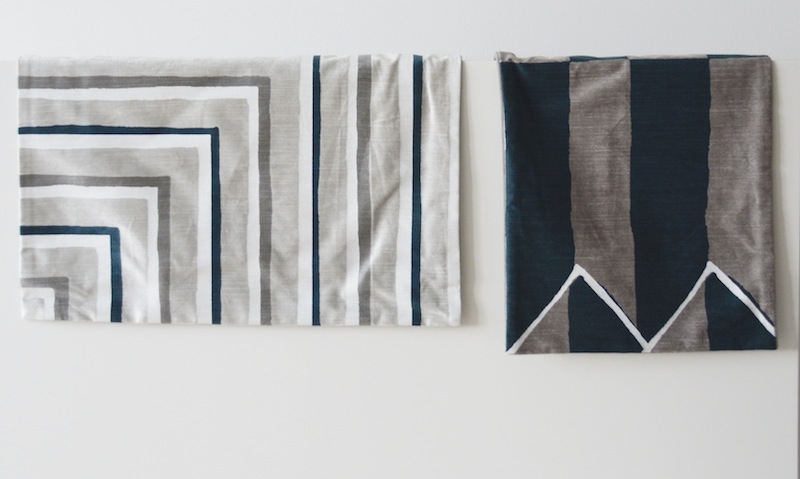 I found these two cushion covers at West Elm and decided to base the bed color and decor accents around them.  I just loved the streamlined striped patterns and also the classic / modern color scheme.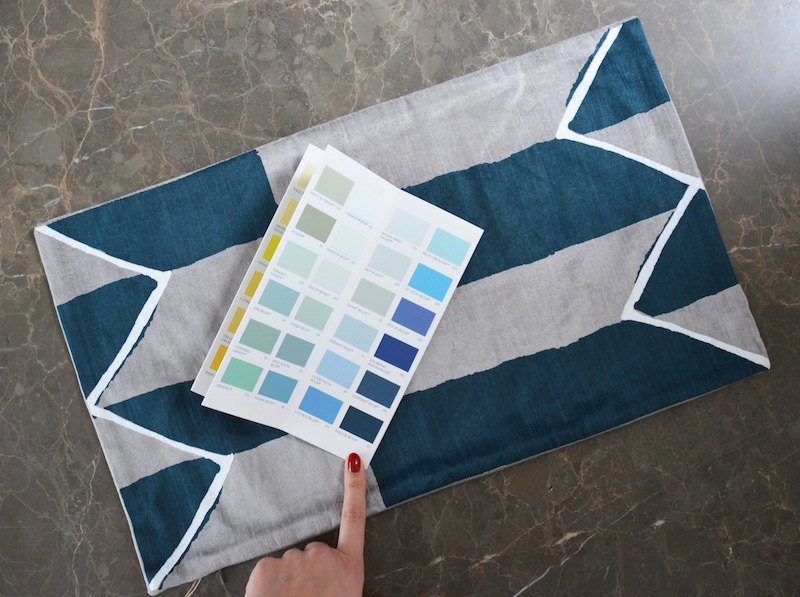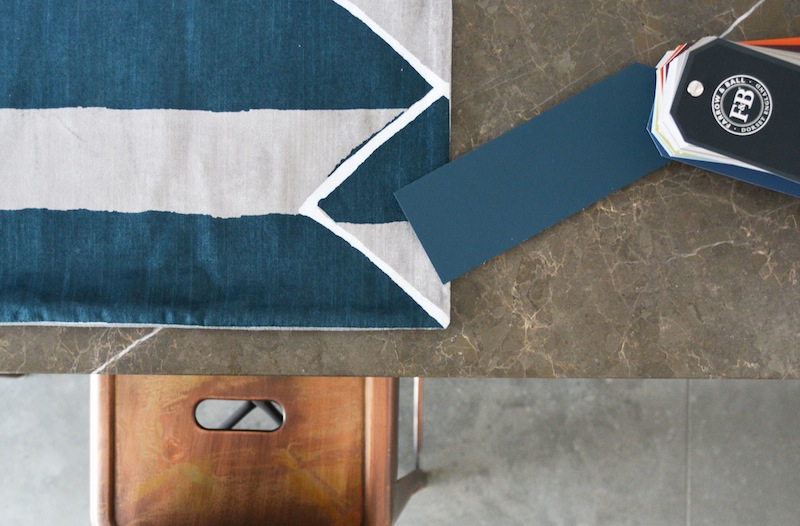 I decided to go with the color Hague Blue from Farrow & Ball. I brought this cushion with me to the store and literally matched the darker navy color to the paint sample.  Always bring your inspiration colors with you as reference!
AFTER
ADDITIONAL DECOR ACCENTS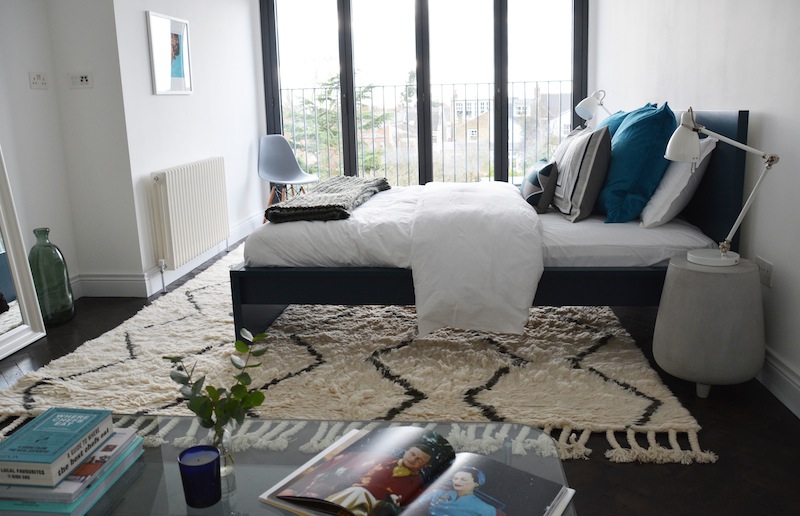 I decided to really keep with the color scheme of the bed cushions which consisted of multiple shade of blue and grey.  I kept this scheme happening throughout the entire room as well as adding pattern  into the mix. I also fell in love with those concrete inspired side tables!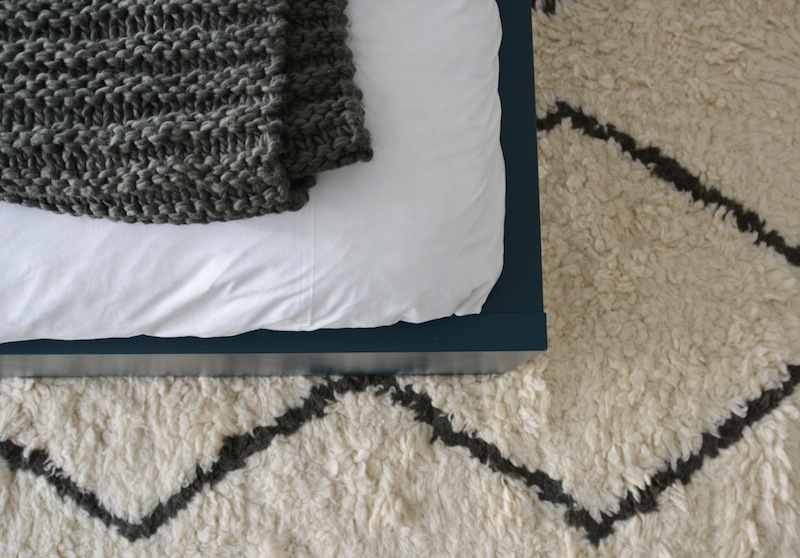 Gorgeous Moroccan inspired rug from West Elm!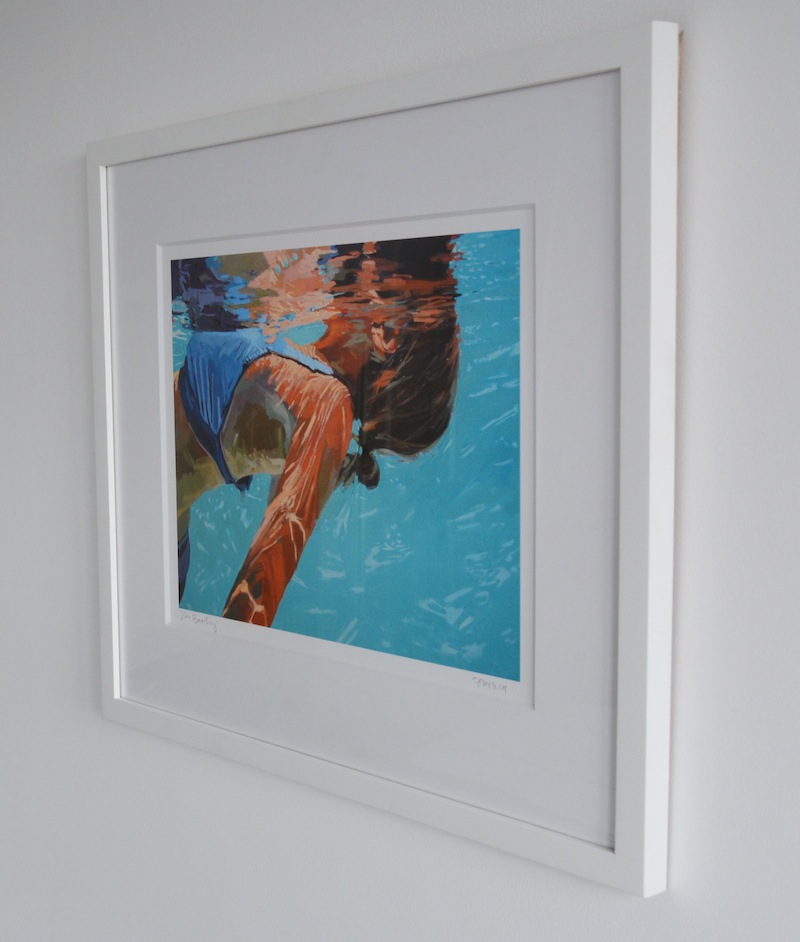 This piece is called Slow Breathing from artist Samantha French. (got it on Etsy!).  Loved adding the aqua color.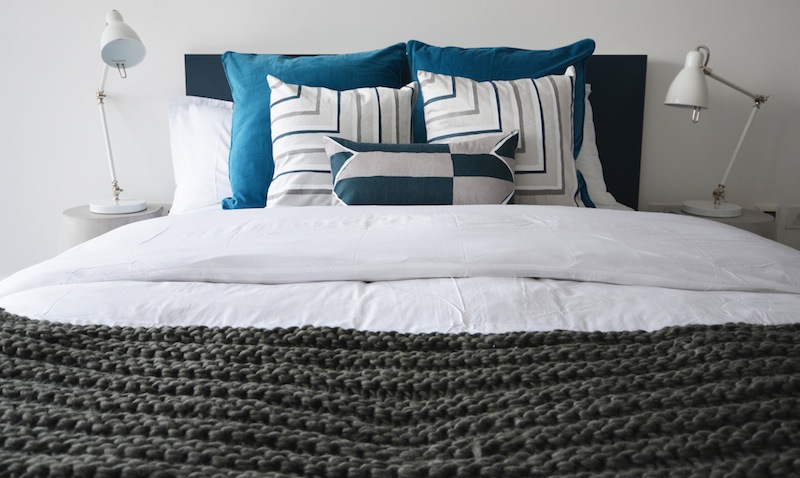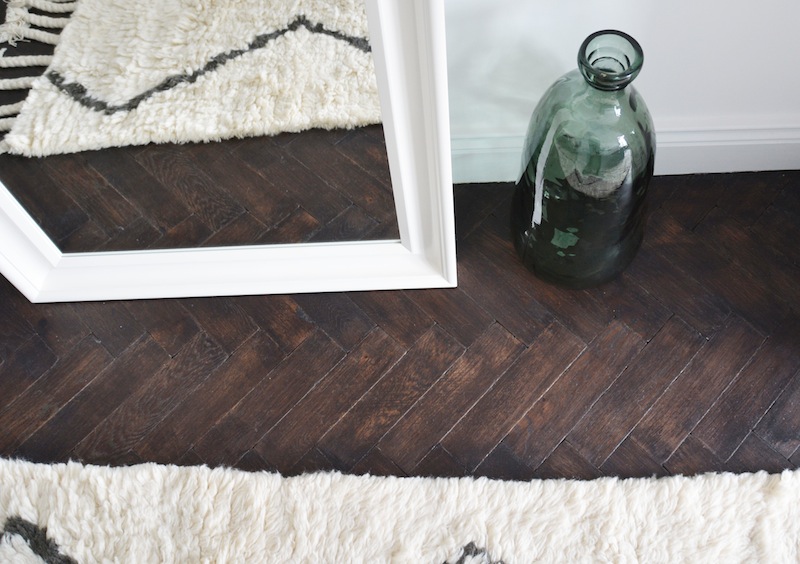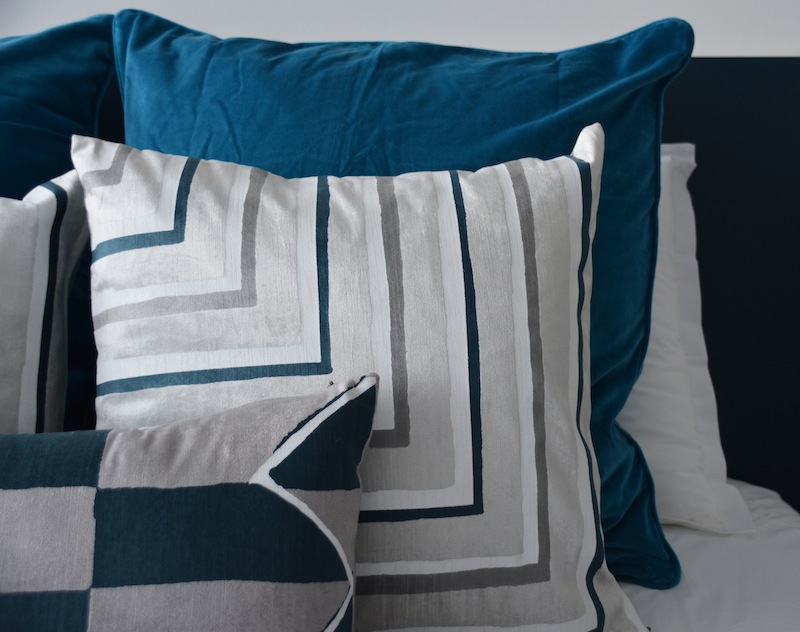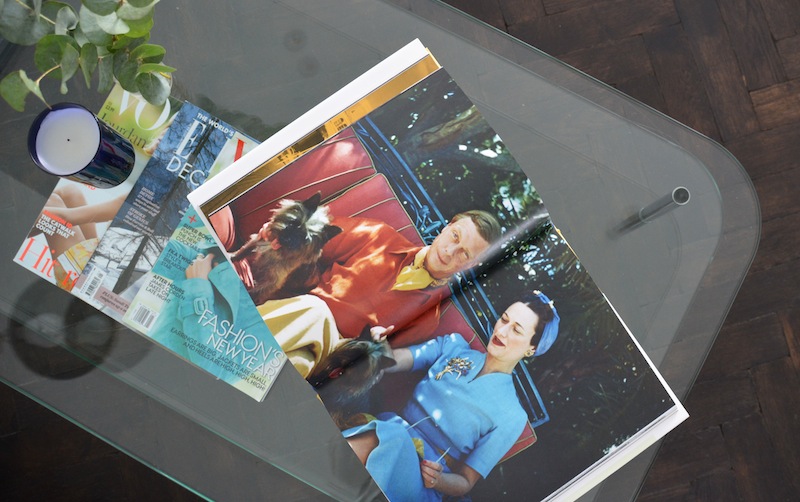 Epic photography from the book: The Surf Club Miami  that went with colors of the room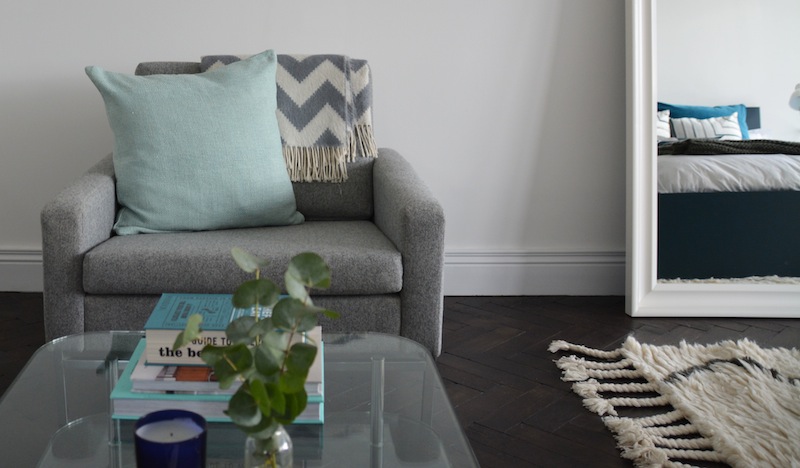 The addition of mint really complimented the greys and navy so well.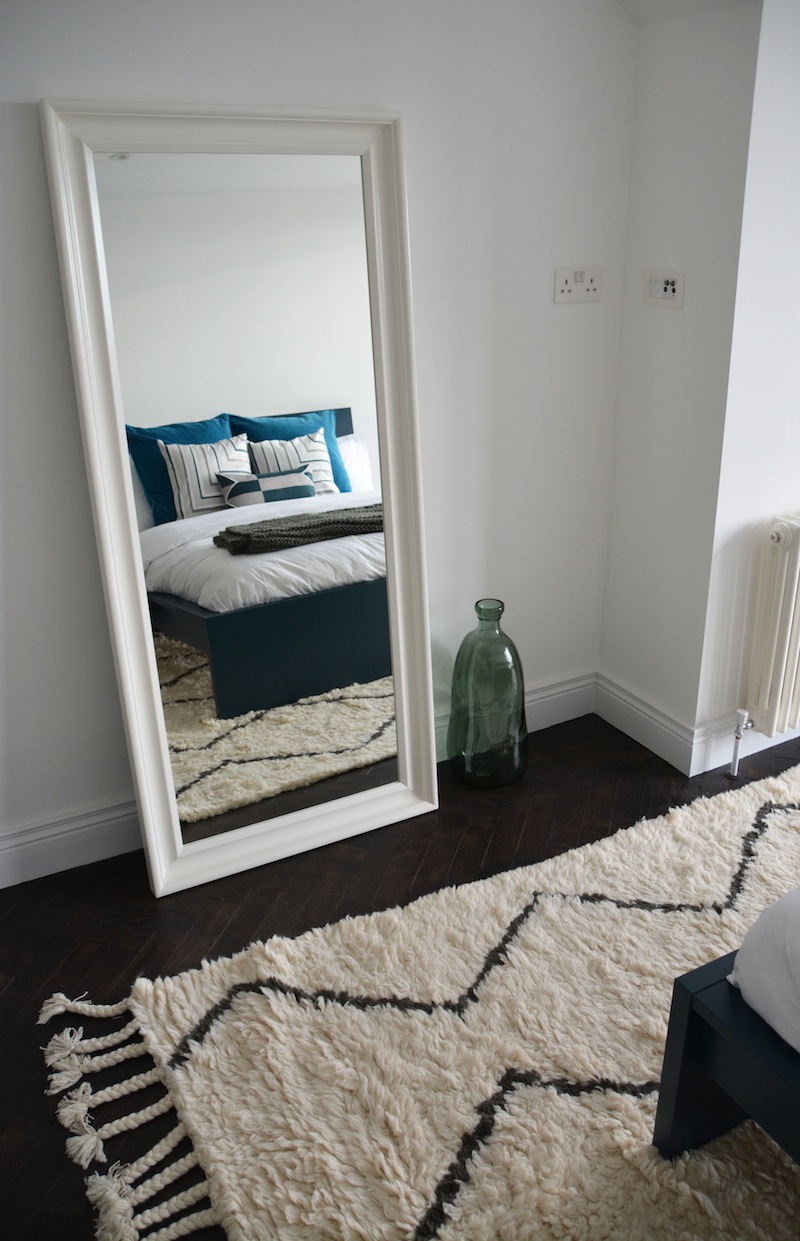 BEFORE & AFTER

Probably the easiest way to transition this bed from simple/boring to vivid and stylish.
v
SHOP THIS POST
Concrete Inspired Bedside Tables