Basket Wall Art Is My New Favorite Thing
On a recent interior I designed, I decided to go for an alternative to traditional wall art.  As the interior design took on an eclectic feel, we used mis-matched African baskets as wall decor to compliment the styled elements of the room.  Each basket had amazing patterns, shape and texture…all different, all fantastic.  I kept it neutral so that the patterns wouldn't be overwhelming, but instead act as beautiful (and sculptural) wall art.  I completely fell in love with the outcome.  So much so, that I also styled a similar look in one of the bedrooms as well!  Take a look at some of the details of this wonderful alternative to wall art and see how easy it is to style this on your own wall (perfect DIY).  Plus you might already own the baskets … possibly making this a really inexpensive option (my favorite kind)!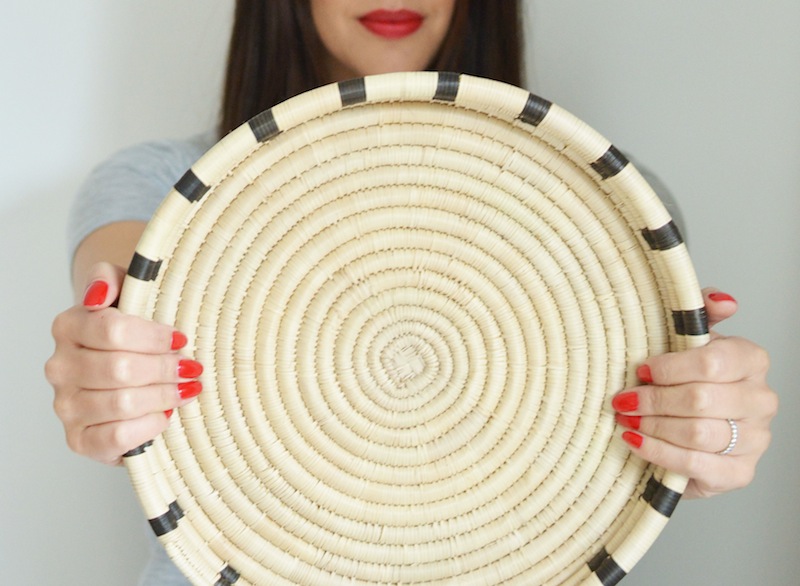 One of the beautiful baskets.  This on in particular was really flat (I also used it as a tray).  The baskets were all different in depth and size.  There are no rules here people.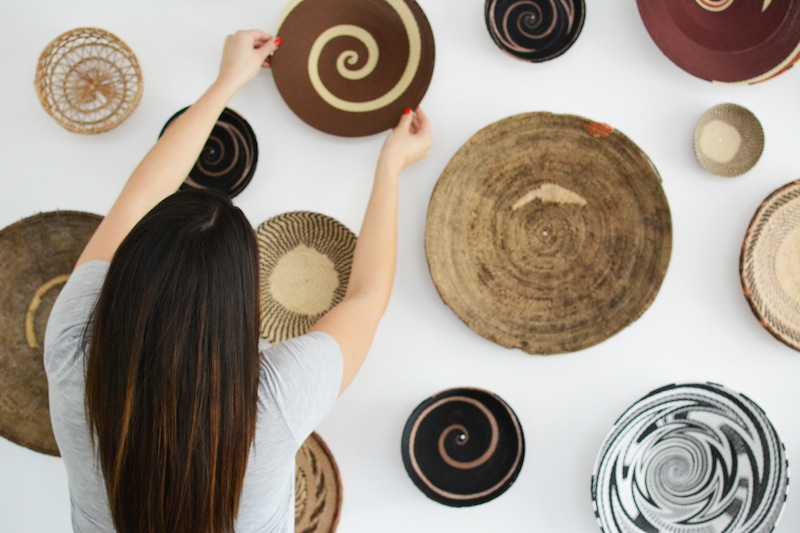 Each basket was simply nailed into the wall.  I created the wall pretty much as I went along (no plan in mind).  Basically I started off with the large brown basket in the center and worked my way around it.  The good news is it this doesn't have to be perfect as you really want a "mis-matched" look.  Just remember to keep the shapes, patterns and colors alternating throughout the wall.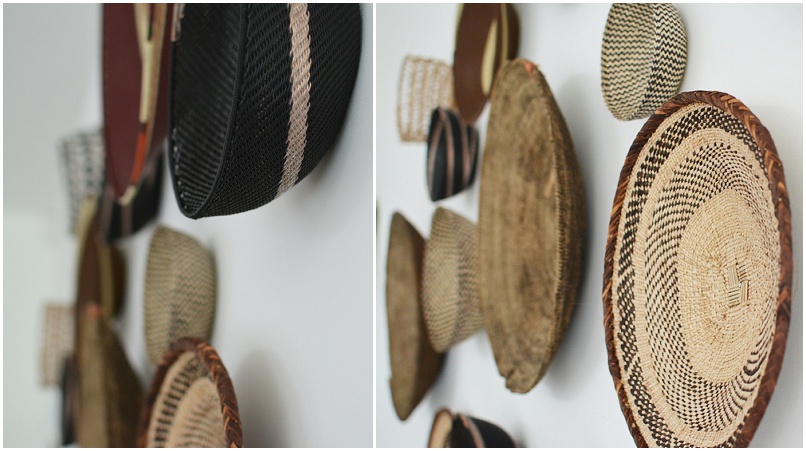 Texture, shape & dimension.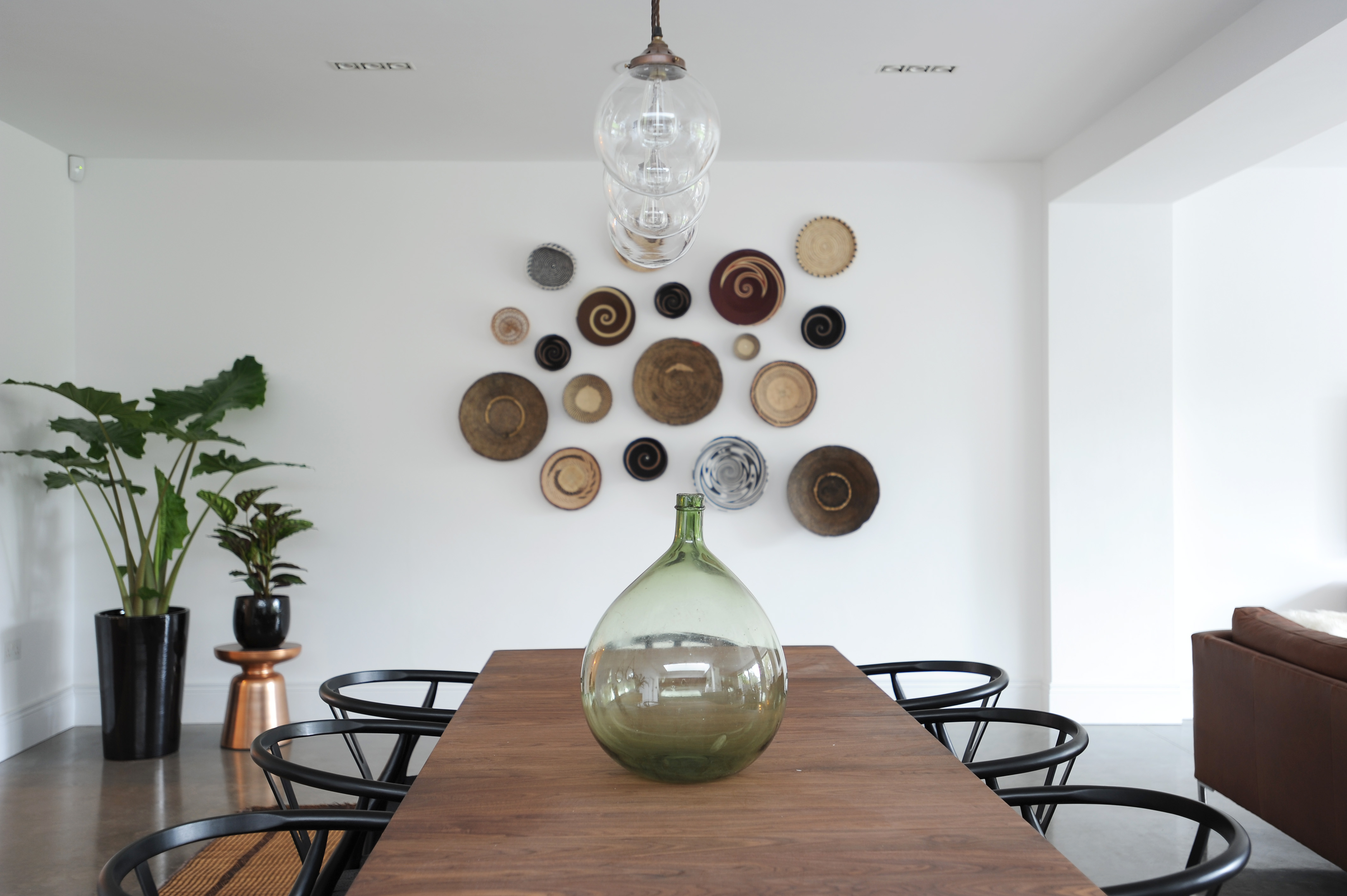 An eclectic (and unique) dining room style.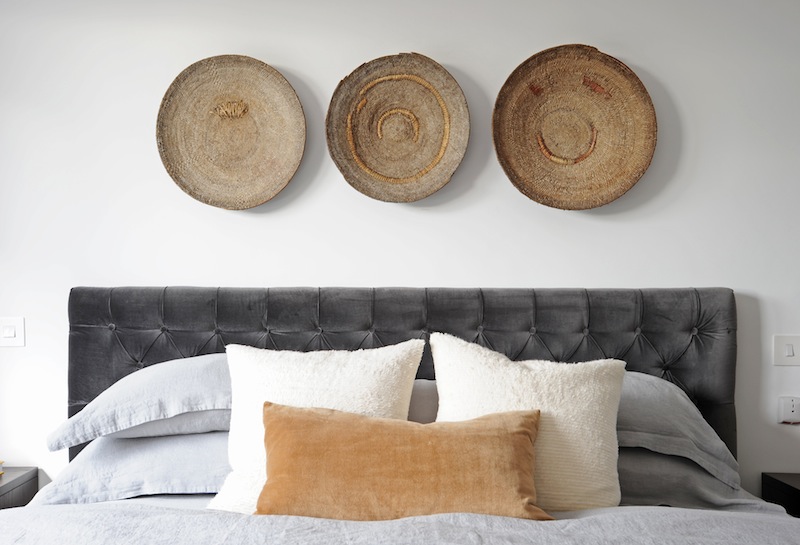 These baskets were simple but so beautiful.  It kept the bedroom feeling natural and zen.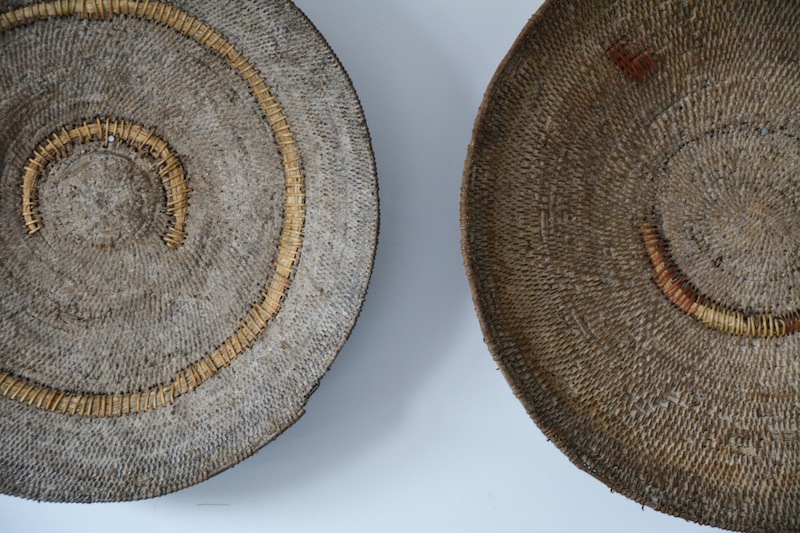 Beautiful and simple details.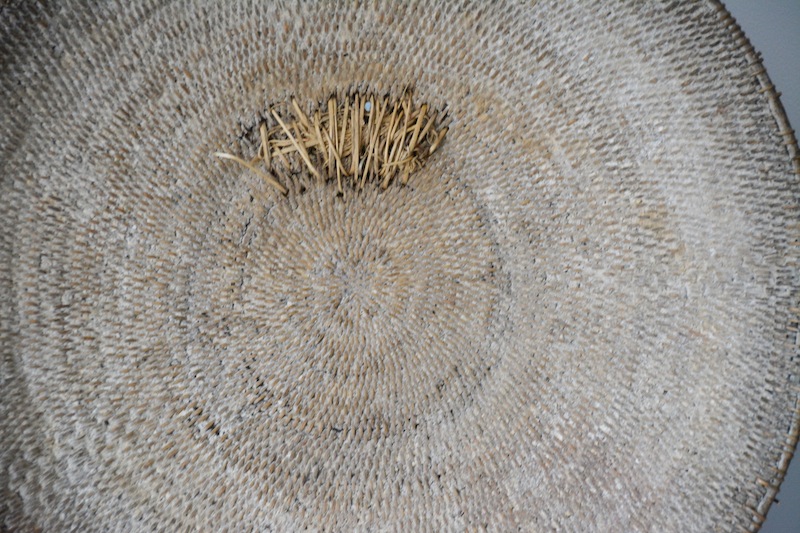 All of my baskets were purchased from The Conran Shop