People & Their Spaces: Minimal, Modern and Warm
Interior: Minimalist + Monochrome Family Home | Murray Family / Little Miss Alba
Recently we visited the beautifully minimal yet warm home of the Murray family (and their daughter, mini blogger Little Miss Alba).  What we loved most about their home was the consistent monochrome theme and the clean geometric lines used throughout the space.  The palette of the entire house (starting from the exterior) blends together just perfectly, with fun accents of black and white chevron and stripes connecting each stylish room.  Another amazing feature of this space, are the kids rooms!  From a monochrome themed playroom, to the coolest children's bedrooms featuring House of Hackney curtains in Alba's room and some epic astronaut bedding on Harley's room, this space has inspiration written all over it!  I spoke to Stacey Murray about her home and her ideas which led to the style and design.  We are also having Daisy Kelly of DAY Design Co (who worked with the Murray's to style and design their space) talk about her design process.
v
LIVING SPACE
About the monochrome decor theme: (Stacey) "I wanted to carry on from the grey that was already present in the house! Monochrome always looks effective and clean."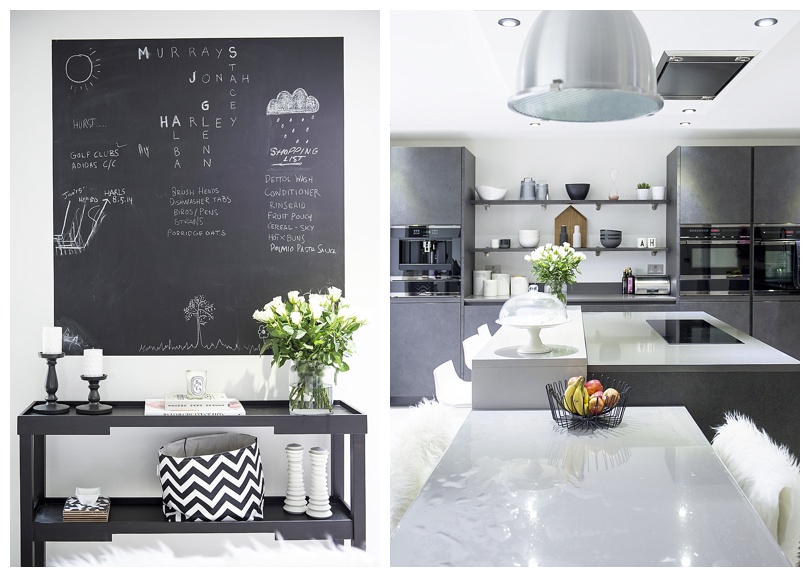 What were the main design factors when choosing the decor: (Daisy) "The layout needed to be child friendly.  Less items and nicer pieces to keep it from looking cluttered.  I sourced a lot of books, candles and blankets to keep the minimal house warm and inviting."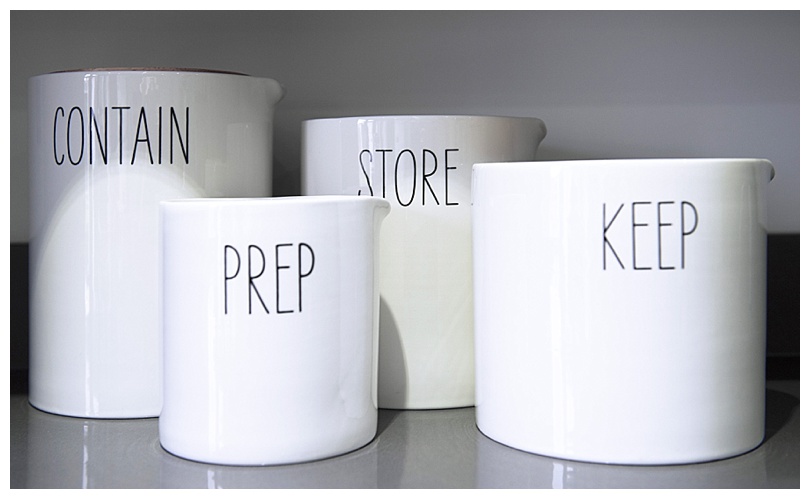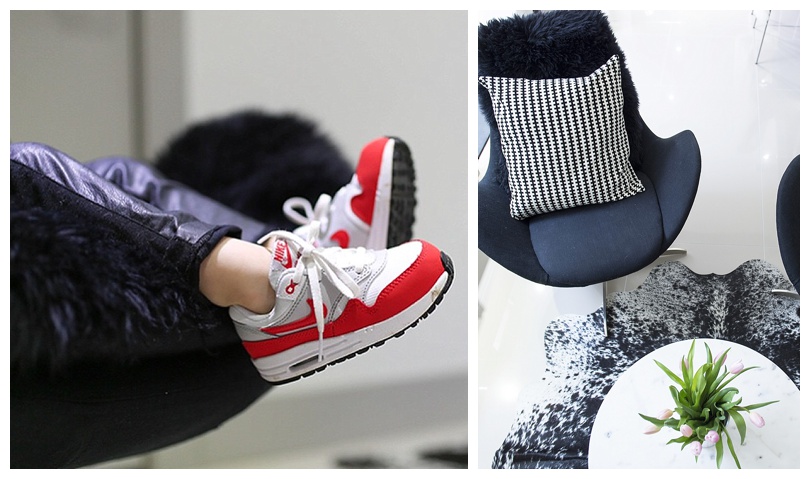 Three words to describe your home: (Stacey) "Contemporary, Minimalistic, Chic".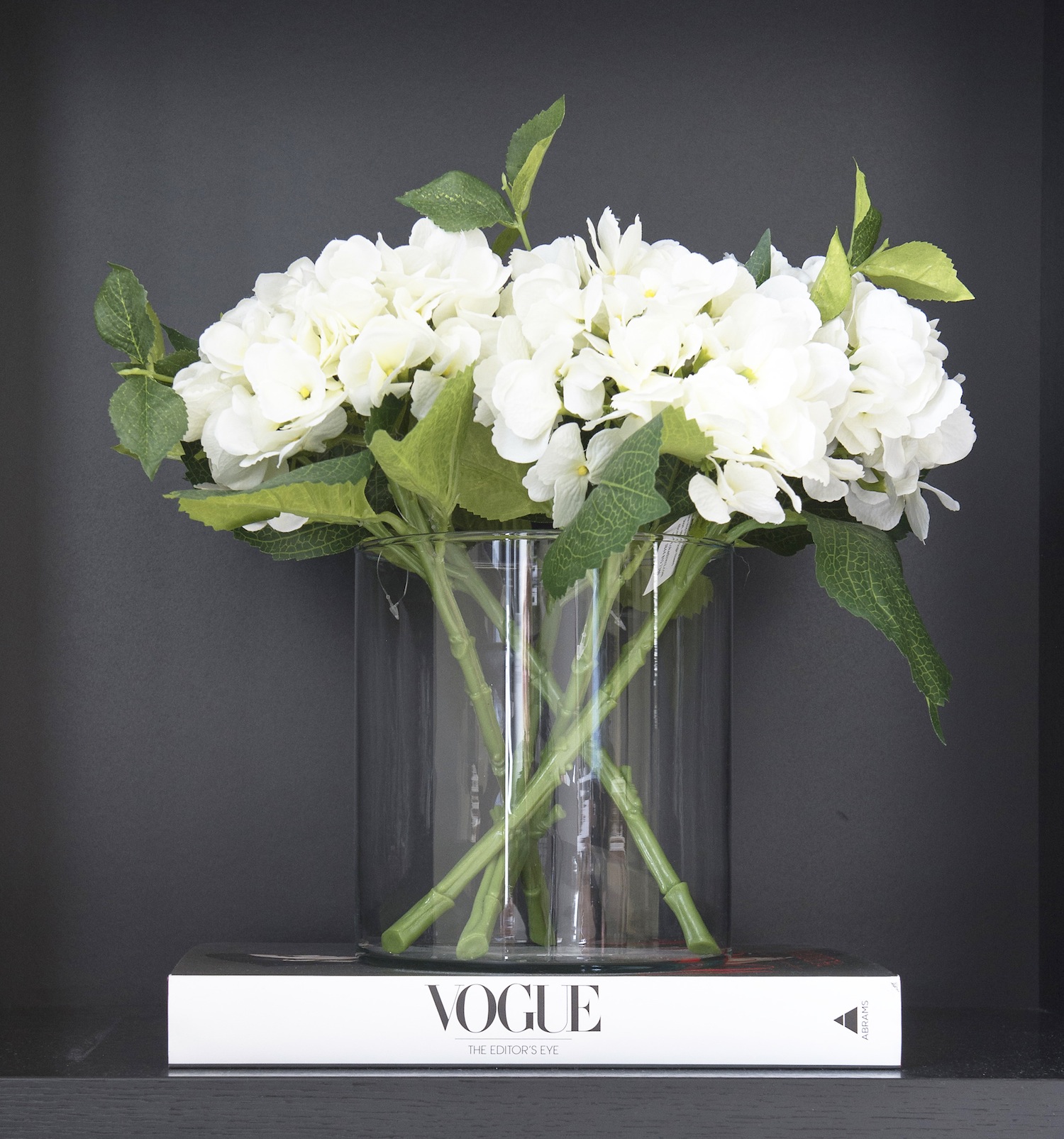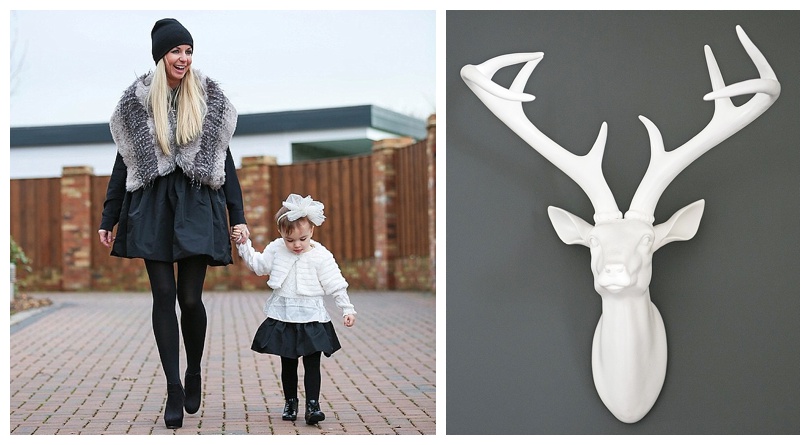 THE LOUNGE
Your two favourite decor items in your home: (Stacey) "I love the white Eames lounge chair, which is always used and the huge collection of fashion and travel books we now have."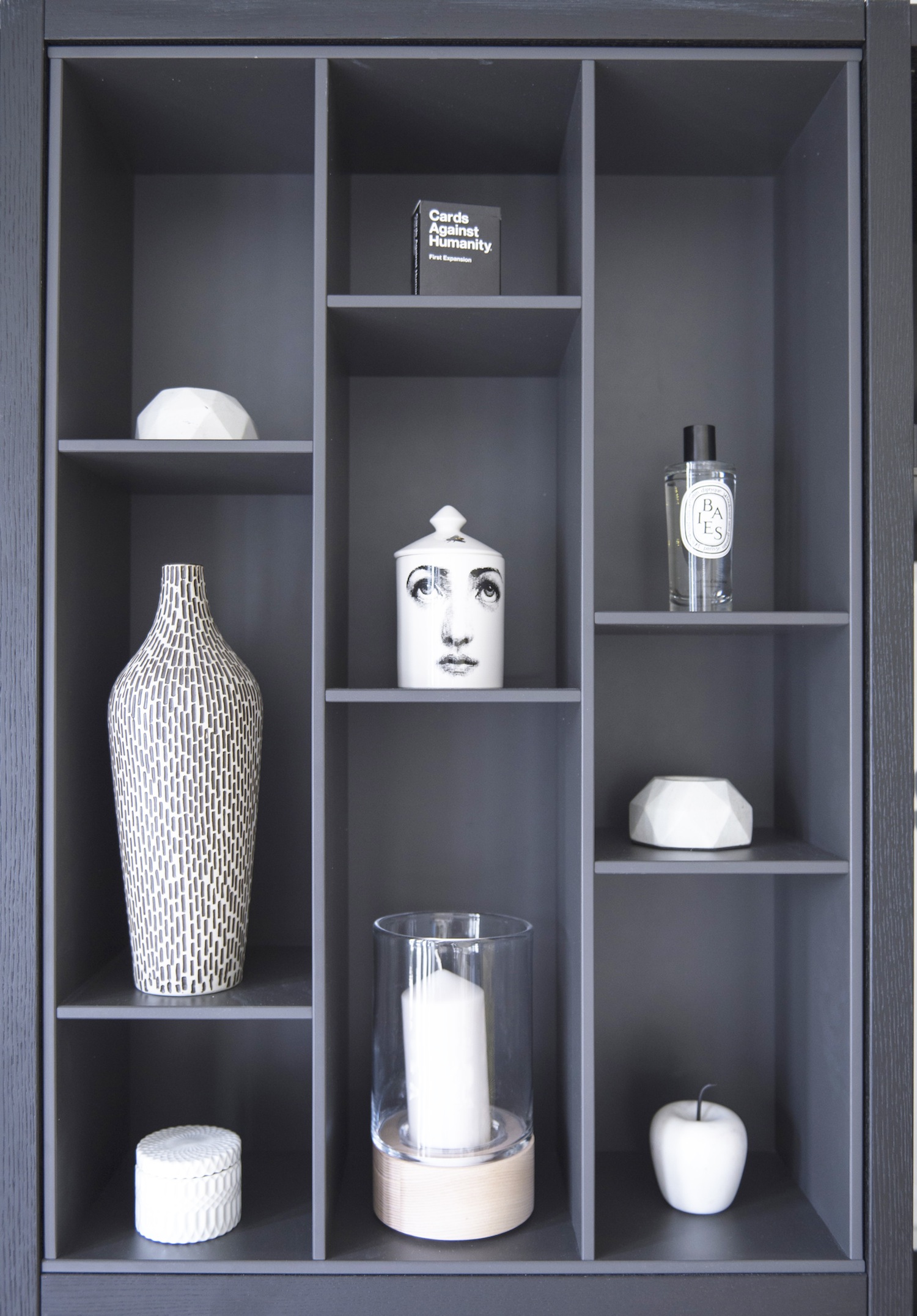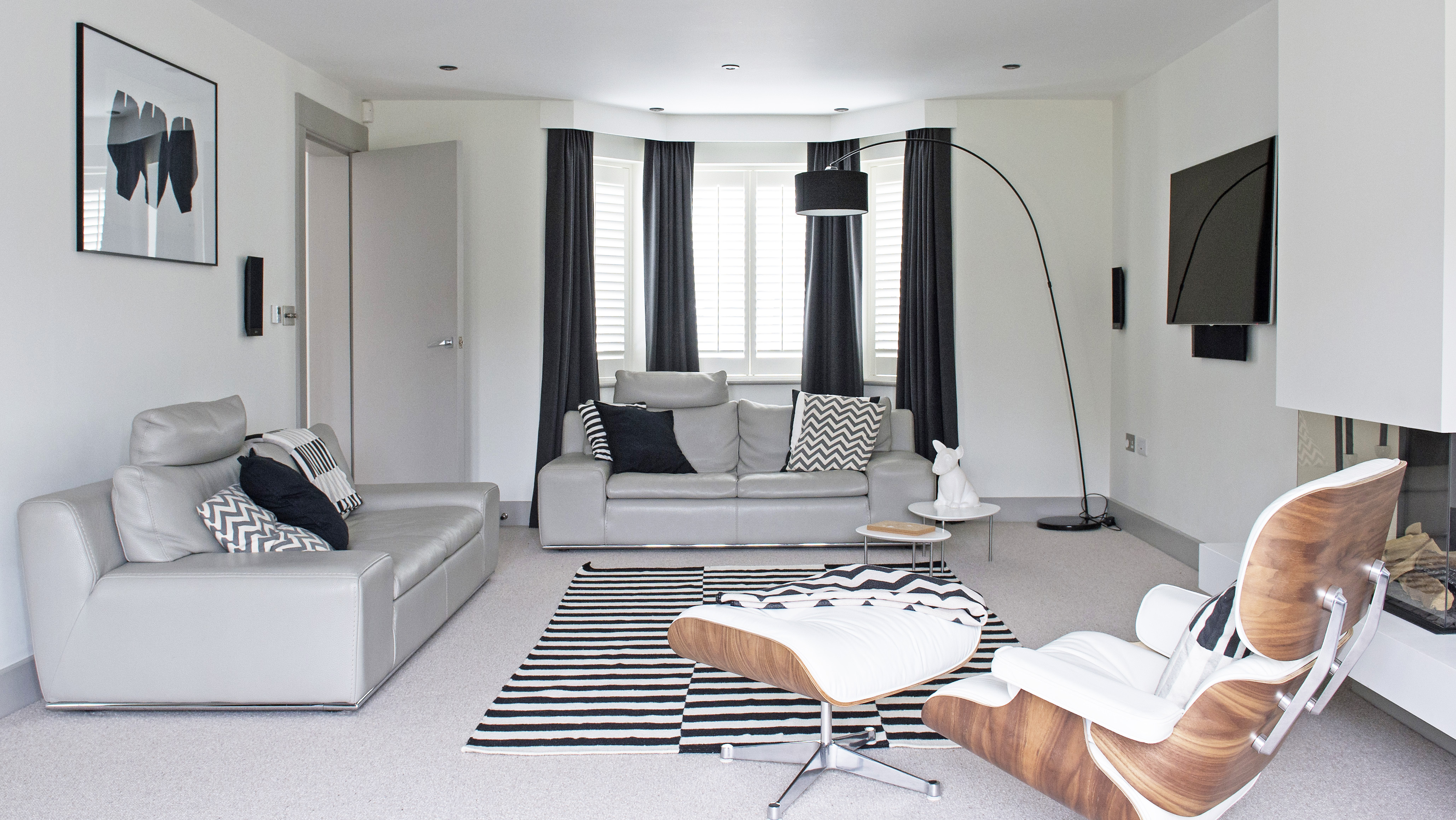 Favourite room in the house: (Stacey) "That would be the lounge: its spacious, its full of amazing books, candles, it's cosy, comfy and the curtains were the best decision ever."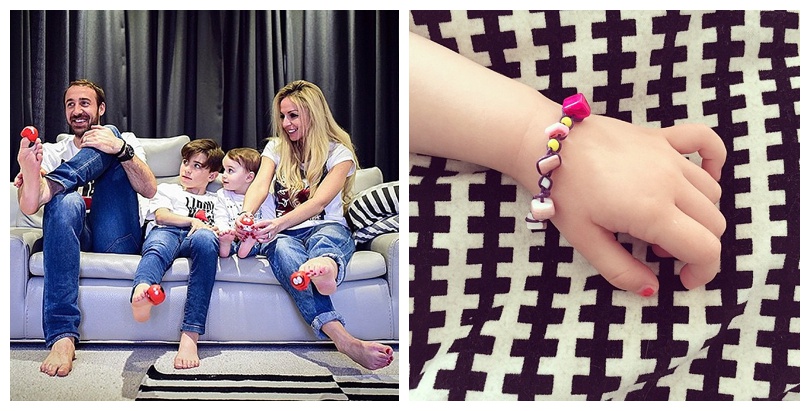 THE PLAYROOM
Even the playroom stays consistent with the black, white and grey colour palette of the house.  Fun items like this Moozle Home teepee with oversized clothes pins and the monochrome pattern play in the area rug and pillows keeps the space playful and fun!  We were also swooning over that bunny wall decal (see below for sources)!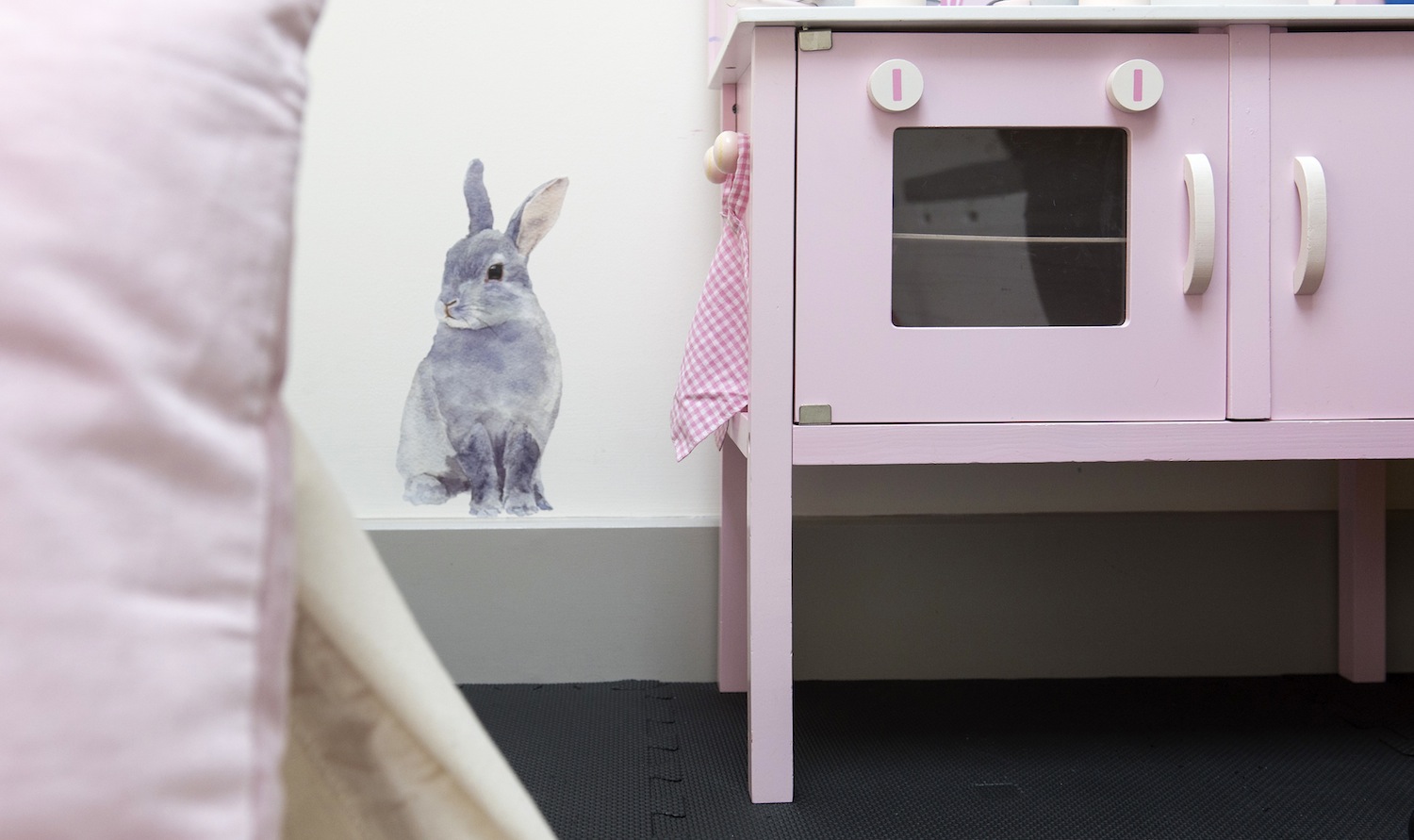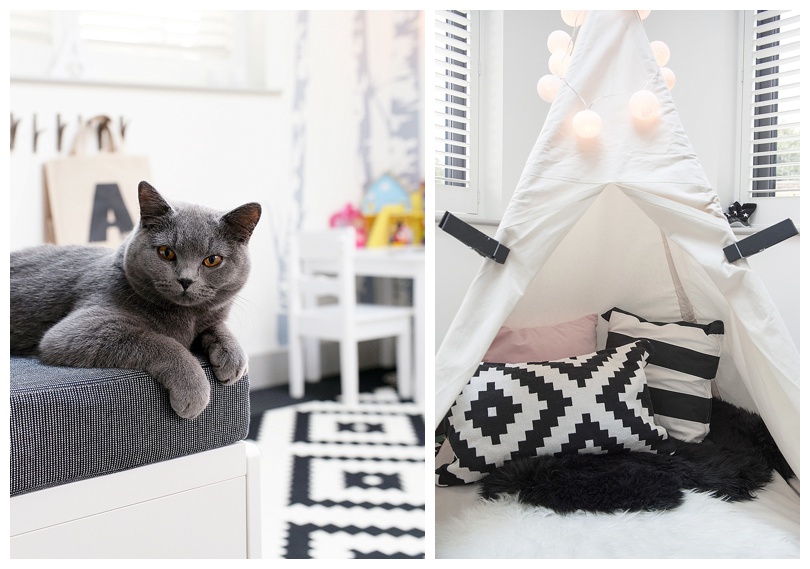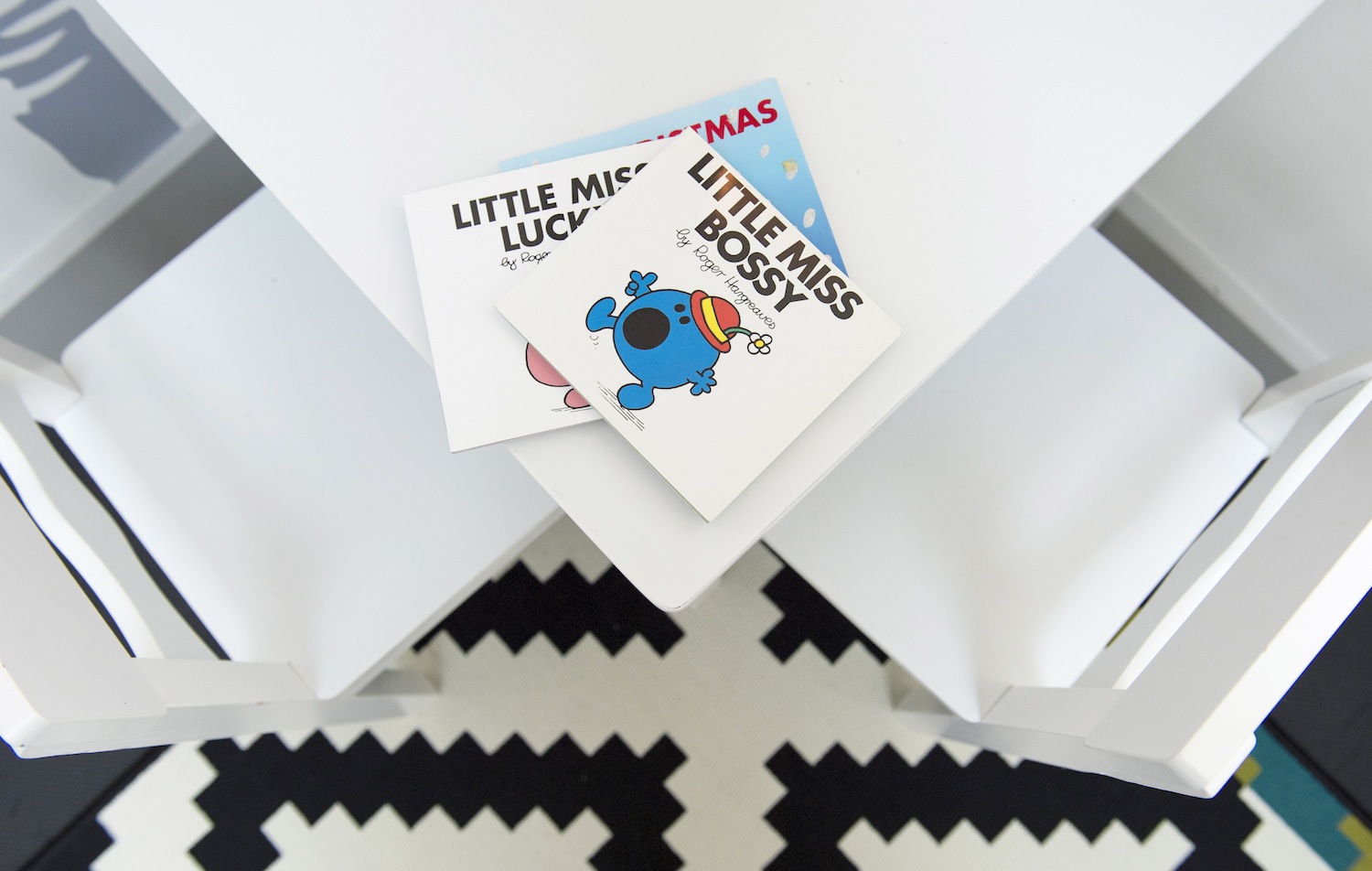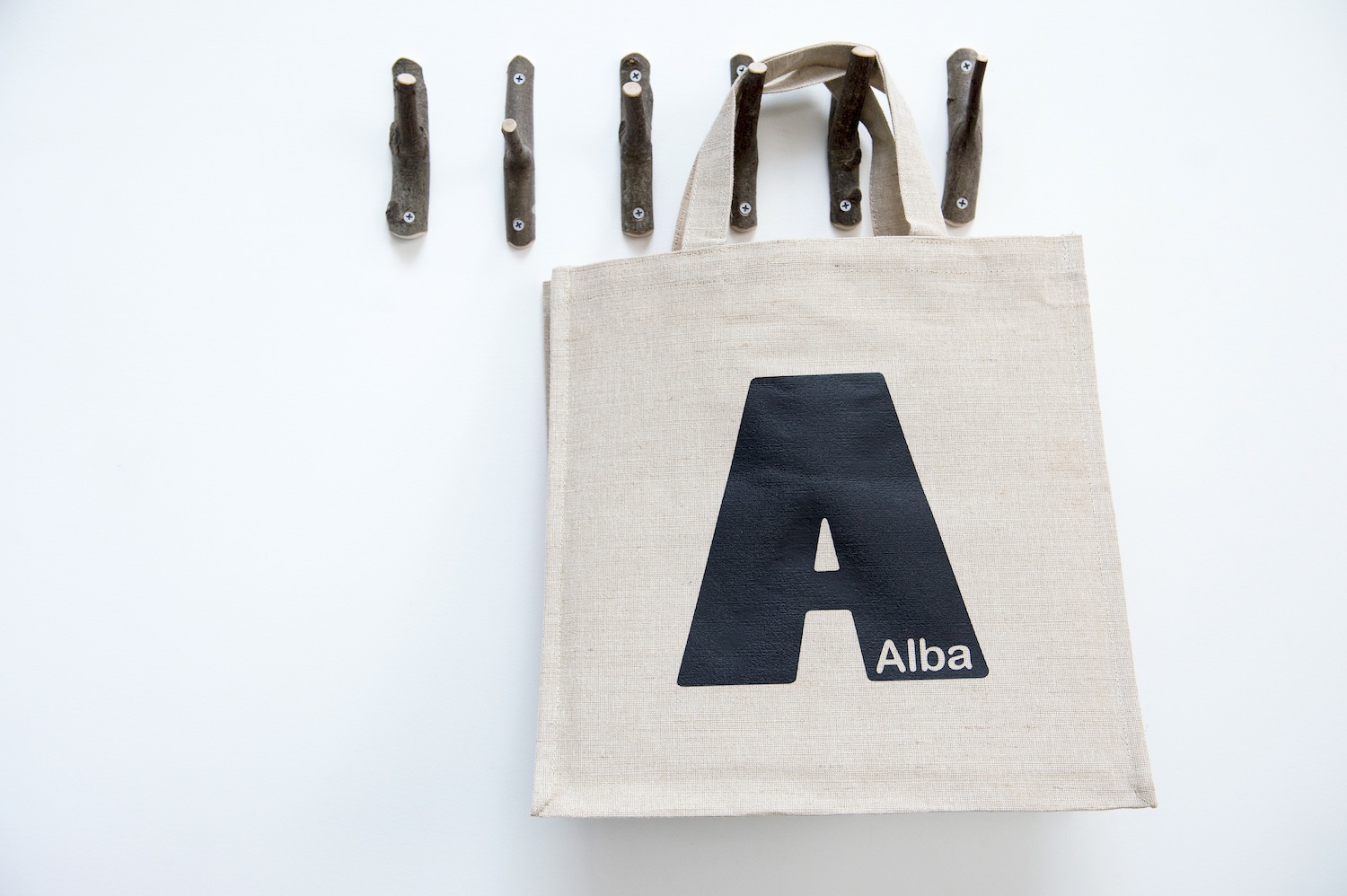 ALBA'S BEDROOM
What are your favorite items in the children's rooms: (Stacey) "I love the pendant lights in Alba's room, they are so unique and cool.  I also love the bedding in Harley's room, it really finishes off his space."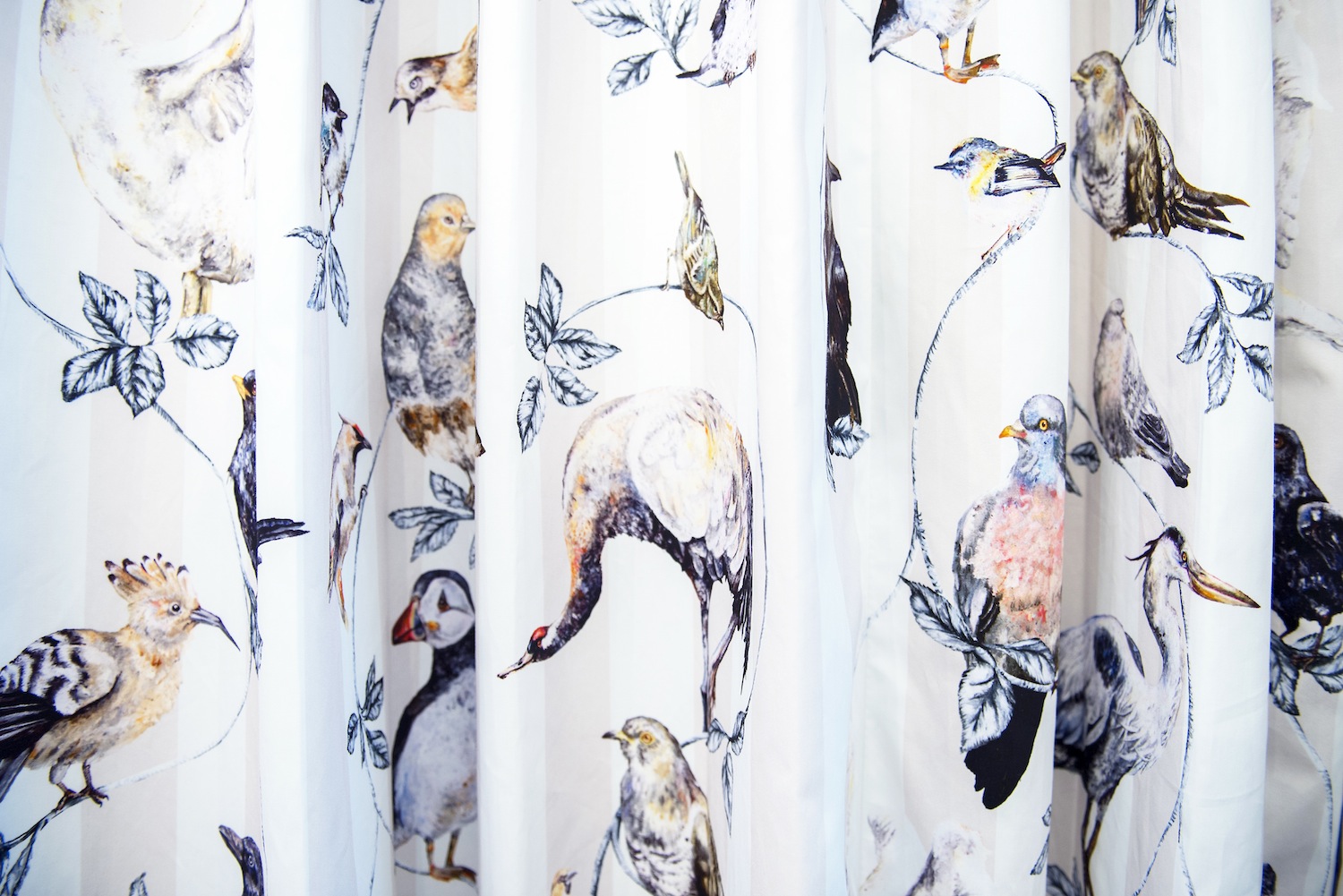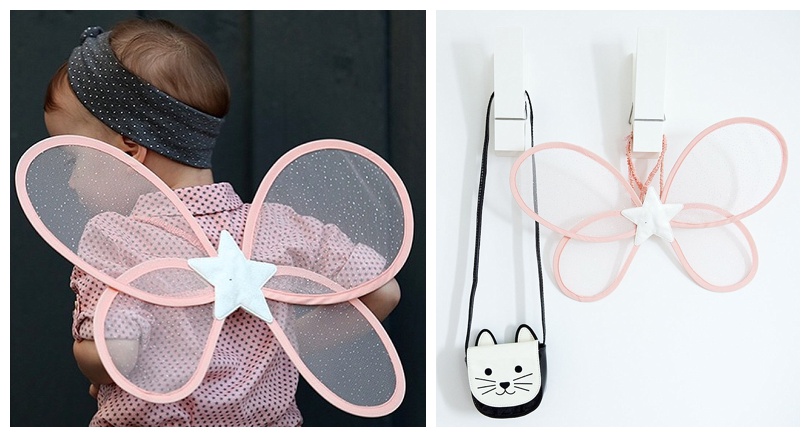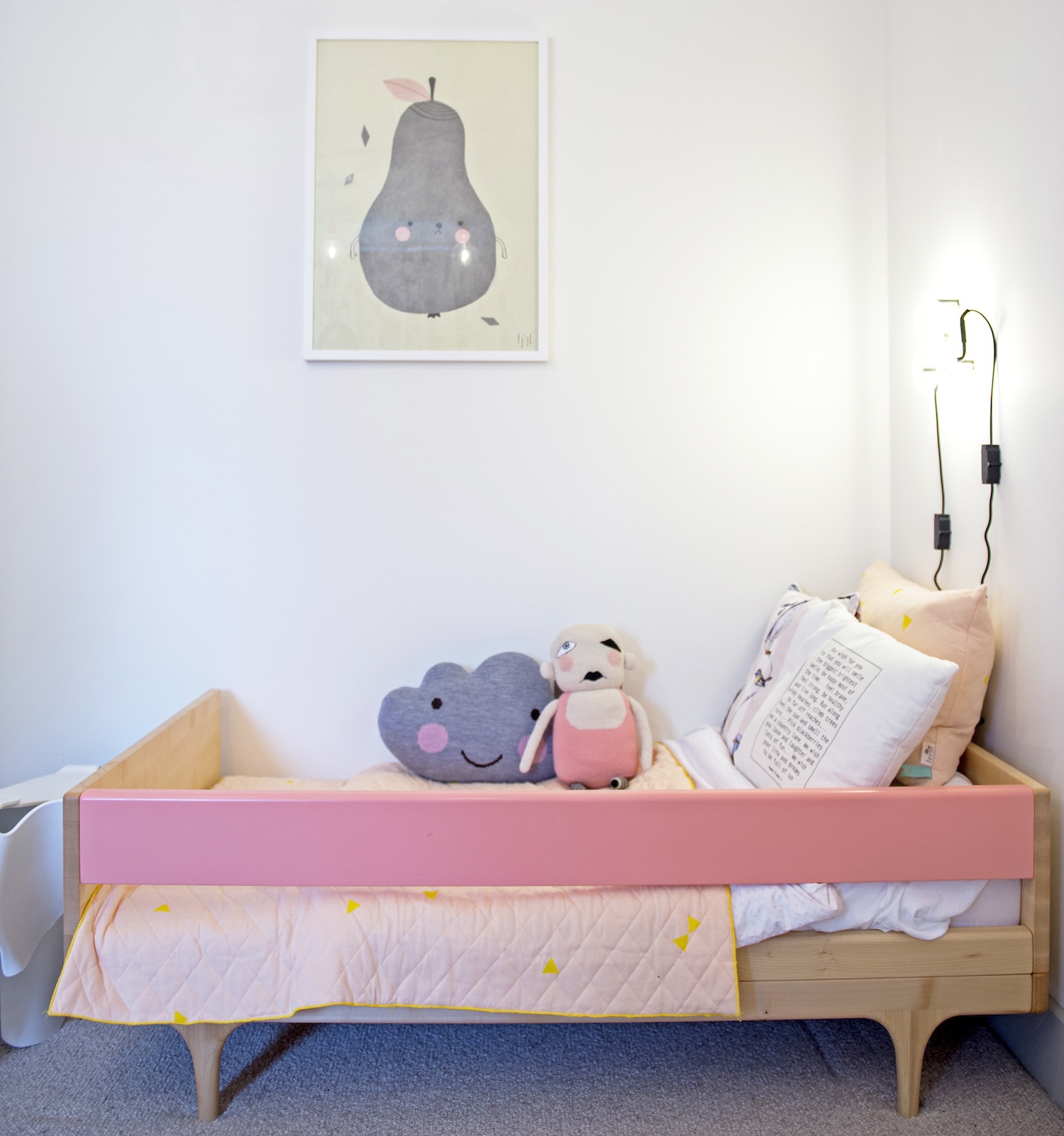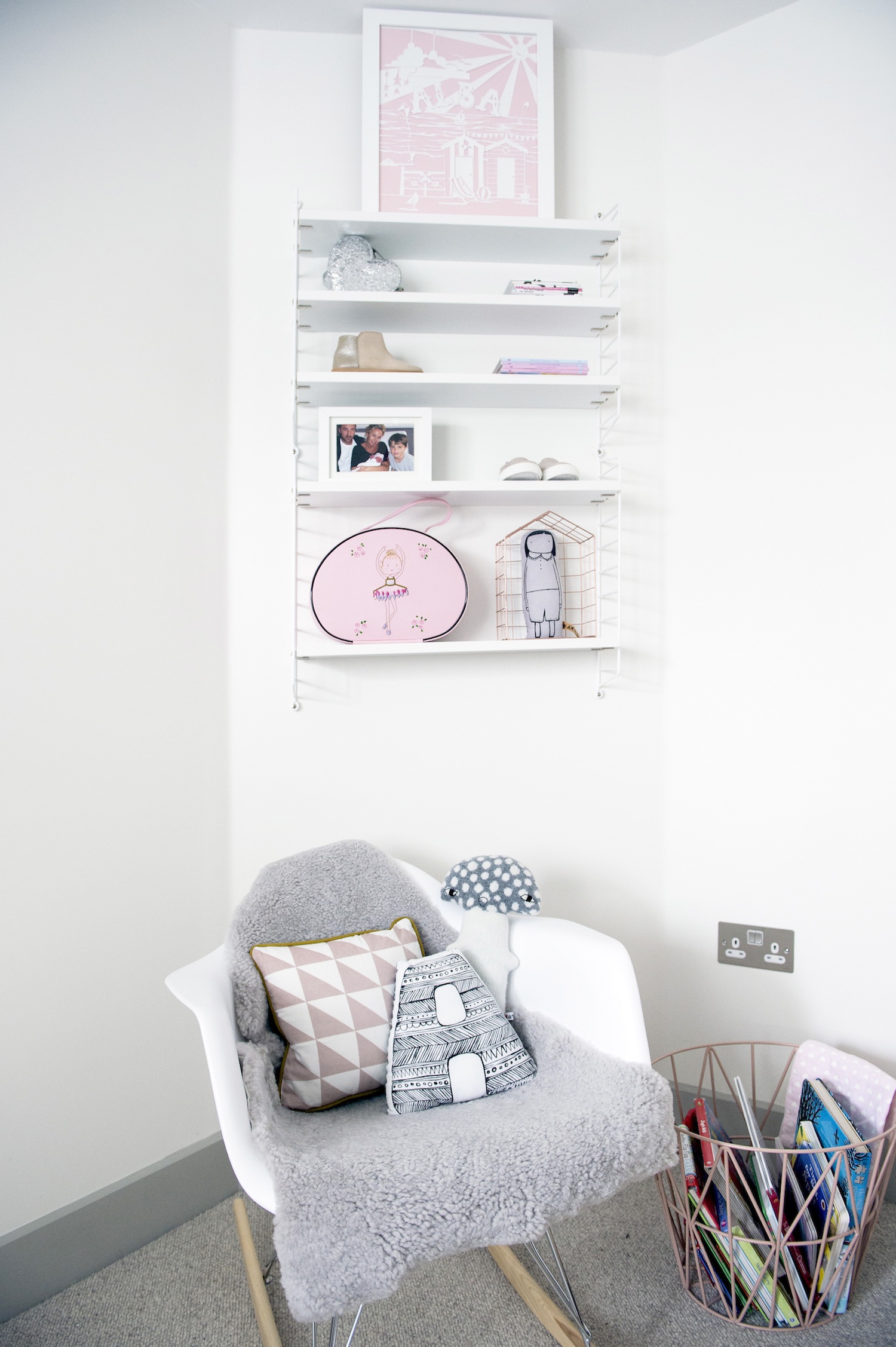 What are Alba's thoughts on her new bedroom design? (Stacey) "In Alba's words … I LOVE IT!  She moved in to her first bed when her room was re-designed and she has never looked back.  She plays up there a lot more and I would say her little book corner and rocking chair is her favourite".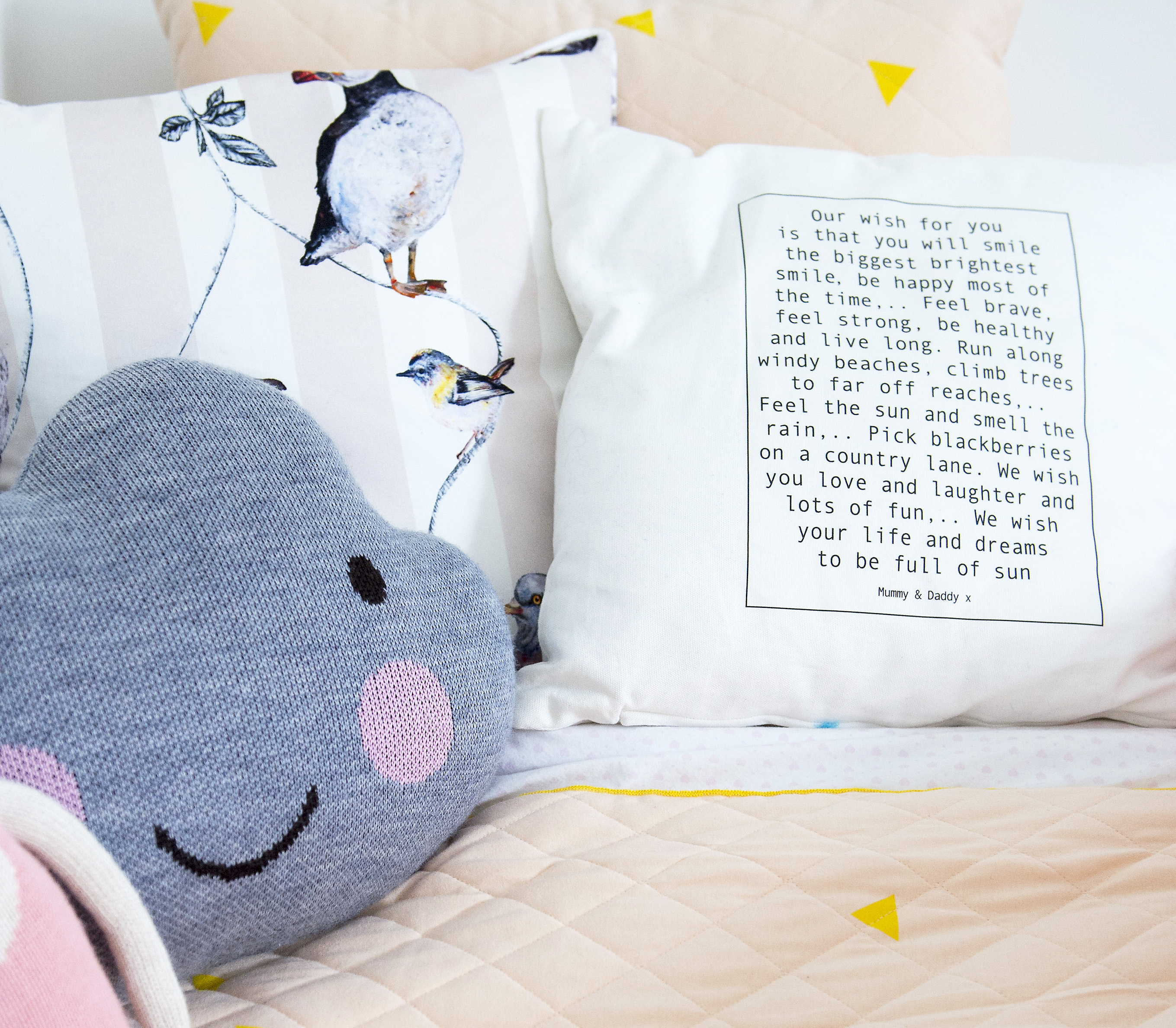 HARLEY'S ROOM
Isn't this wall of the map and black decals from Ferm Living just amazing!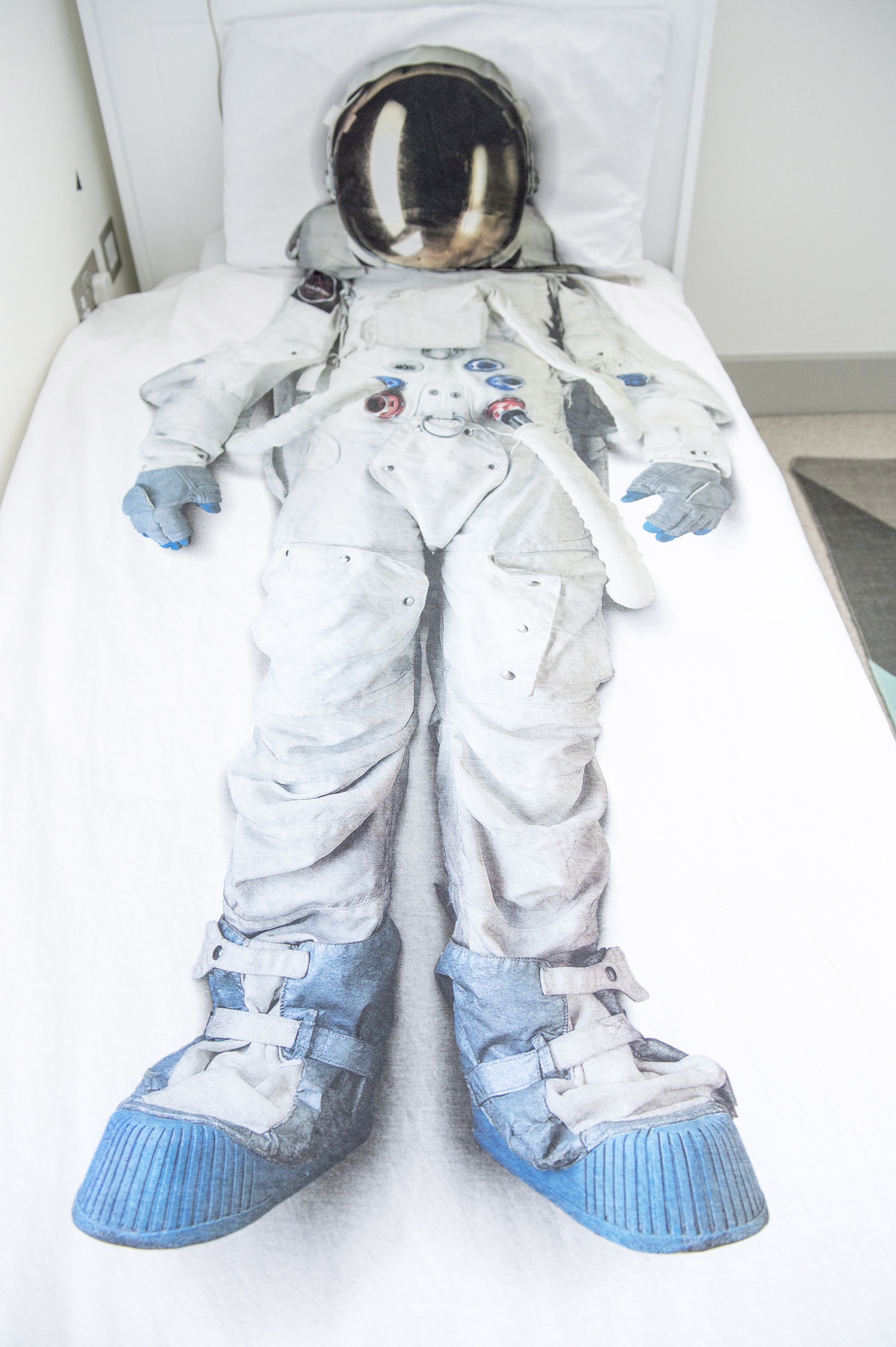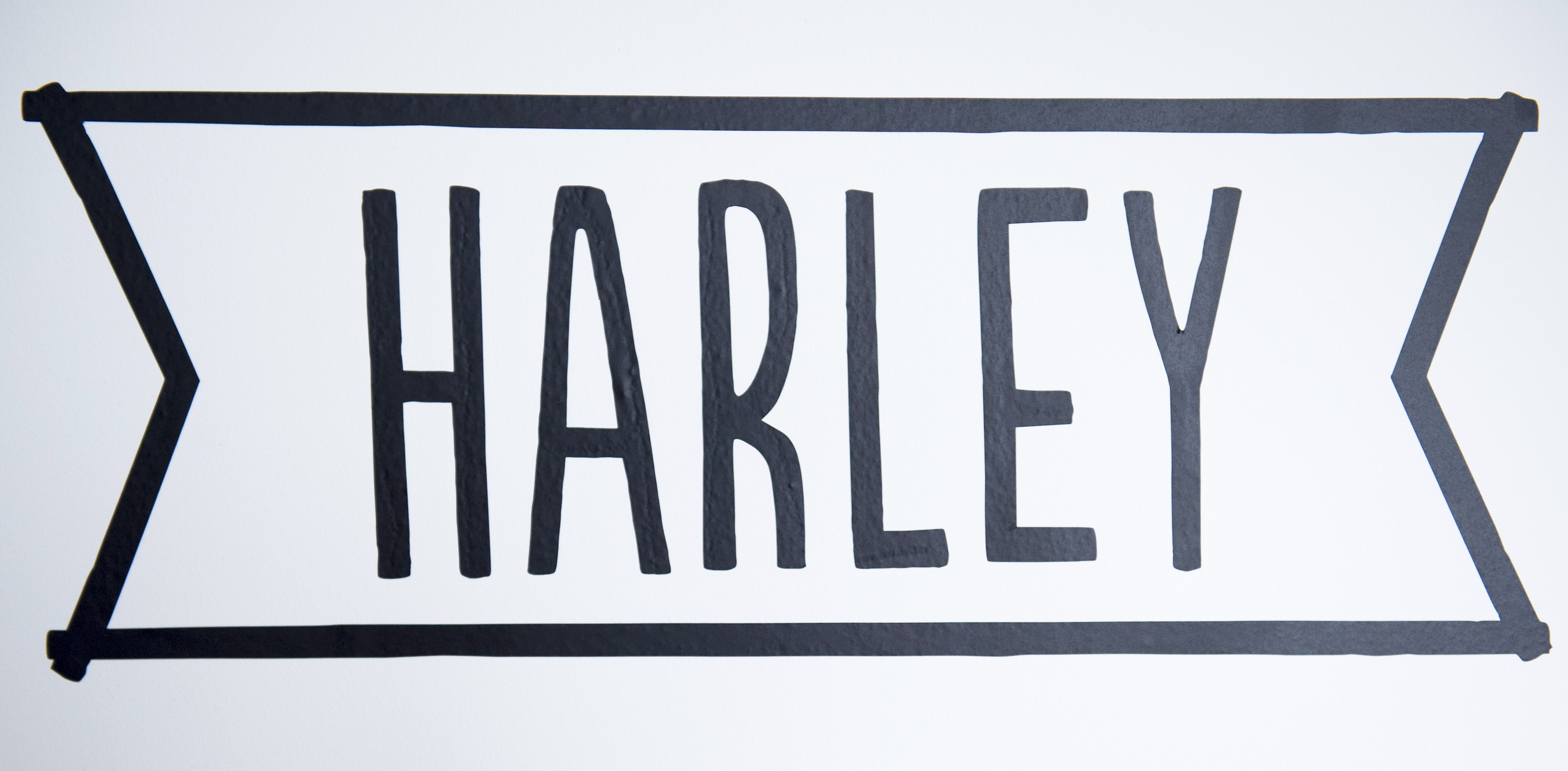 MASTER BEDROOM
How has your home changed over this design and renovation process?  (Stacey) "It's made it complete.  It needed finishing touches, we now feel content with the whole look and feel of the house"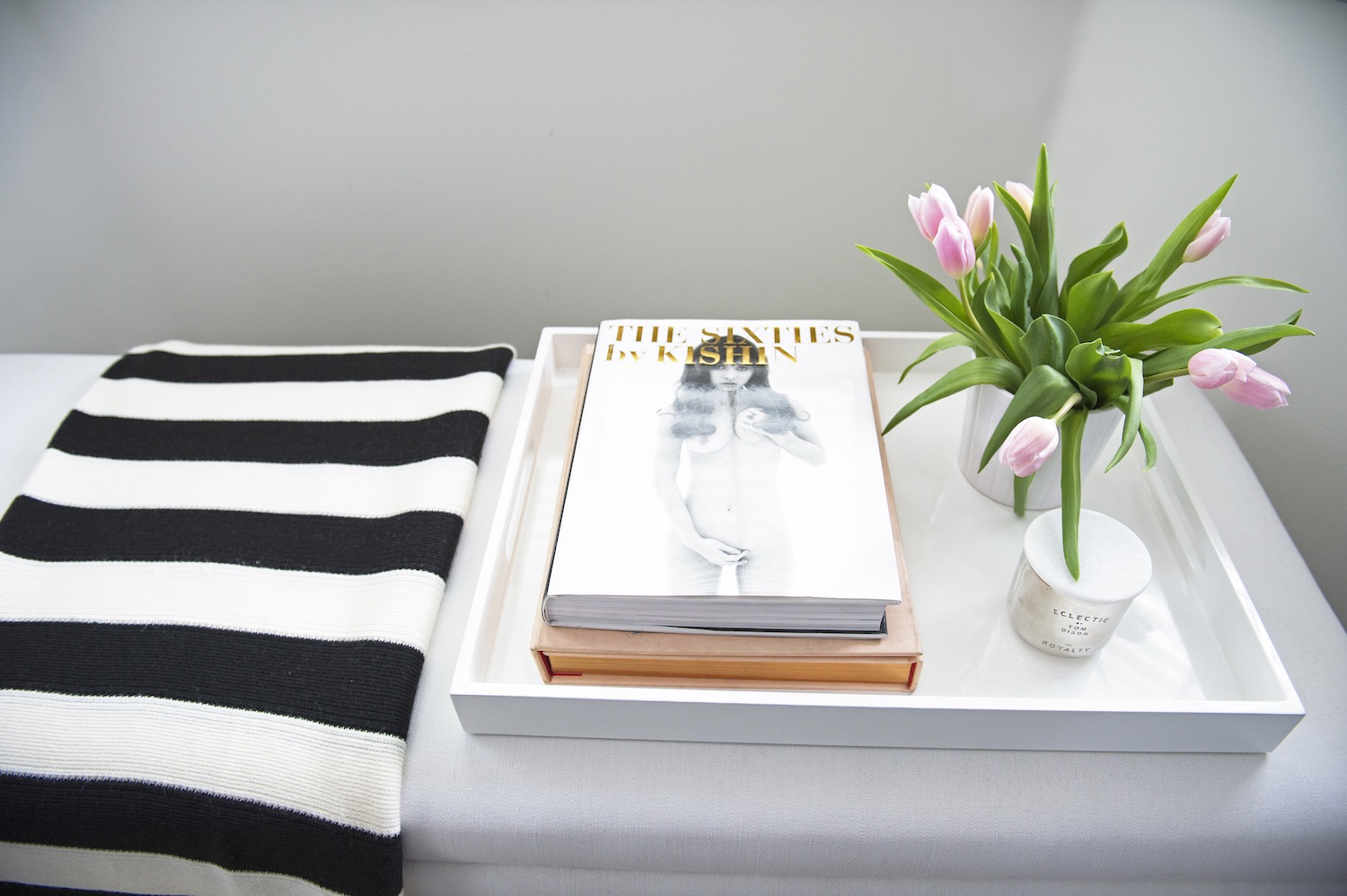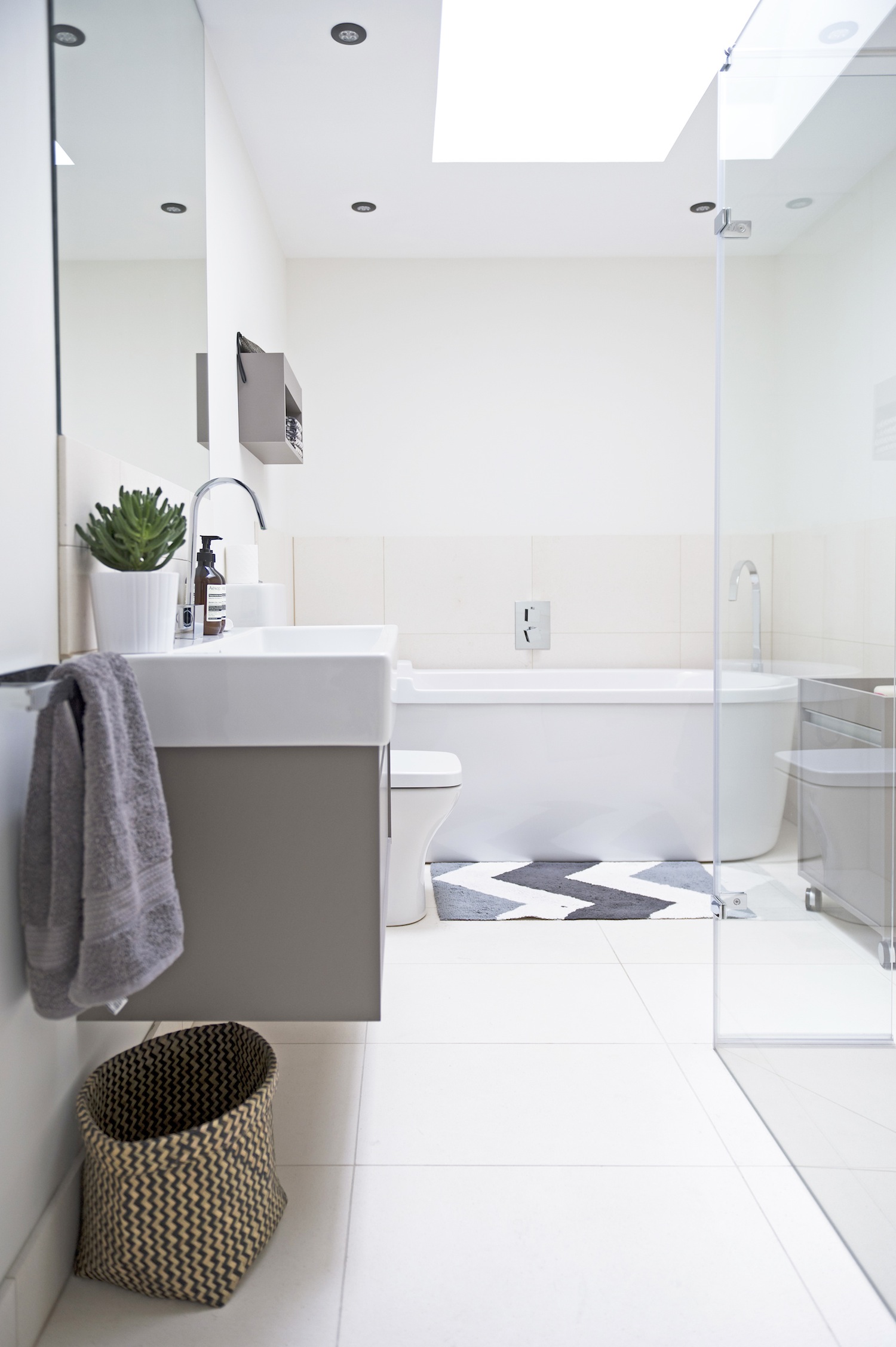 Q & A
Daisy Kelly of DAY Design Co, walks us though her design process of the Murray Home.
What was your main inspiration behind the monochrome theme for the décor?
"The clients wanted to work with the colour palette of black, white and grey."
What elements of design were important to you when designing the home? 
"Practicality was one. My other main focus was to make it a comfortable environment, as it's a family home. We bought extra storage for Albas bedroom and playroom for easy tidying up."
Do you have a favorite room in the house that you styled?
"Albas room because it is so girly but also the lounge also because I feel that it has transformed the most!"
Do you have any advice for someone looking to add a monochrome inspired design scheme to their home?
"Use texture and pattern to break up the starkness of such colours. Bring patterns in by using cushions and blankets, these are also easier and cheaper to replace if you want to change it up a bit further down the line.  I also would recommend using different shades of grey on some walls just to allow a slight change in rooms."
Where do you search for style inspiration in general whether that be for interiors or fashion?
"Everywhere… magazines, shows, Pinterest and Instagram.  I like to take photos and make notes of things, as it nice to gather ideas rather than search for them when you need them."
What were some of your go-to shops or online sites for sourcing the monochrome inspired decor items?
"Ferm Living,  Not on the high street,  John Lewis,  Ikea, Heals, Skandium and West Elm."
What are your favorite items from the children's rooms?
"Albas bed and the Muuto bulb pendant.  I also love the adorable sheep bookshelf, which is in the playroom."
v
SHOP THIS POST:   
Play Room:
Teepee – Moozle Home (Not On The High Street)
Bunny Decal – Choco Venyl (Not On The High Street)
Area Rug – Ikea
Kitchen Décor:
Mugs and bowls – H&M
Grinders – Scandium
Storage jars – West Elm
Cake slicer – Tiger
Glass sand timer – Heals
LOUNGE:
Striped Rug – Ikea
Chair – Eames
ALBA'S ROOM
Curtains:  House of Hackney
Triangle cushion & blanket: Ferm Living
Stripe Bird Cushion: House of Hackney
Poem Cushion: Not On The High Street
"A" light: Heals
Piram Purum Pear Artwork: Jelaine
Laughter copper foil poster: Sarah and Bendrix (Not On The High Street)
Star Rug: Alex and Alexa
Harley's Bedroom:
Astronaut bedding: John Lewis (from Snurk)
Black wall decals:  Ferm Living
v
Photography by Valerie Bennett