Mixing Antique + Contemporary Decor
One of the key features of many beautiful homes that I come across is the perfect mix of antique and modern pieces throughout the space. The brilliant part is that this "look" it comes across natural and easy, even though these objects are typically placed together in a carefully styled manner.  Below I am sharing 8 easy ways to mix together antique and contemporary pieces at home.  This is always a sure way to bring some character and personality to your home!
Antique furniture and contemporary accents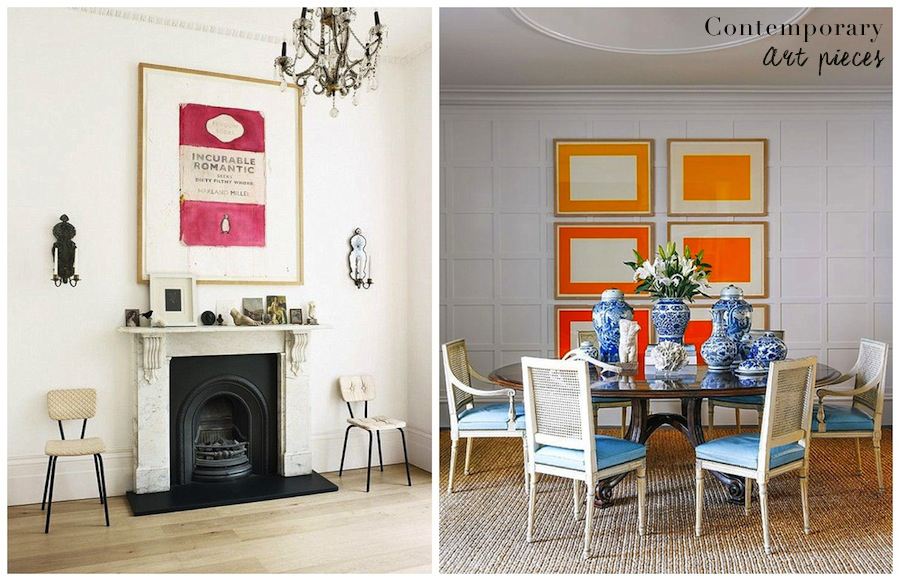 1- Add strong contemporary artwork to a space with a more classic or antique backdrop.  I especially love a vintage fireplace with the super modern piece of art hanging above it!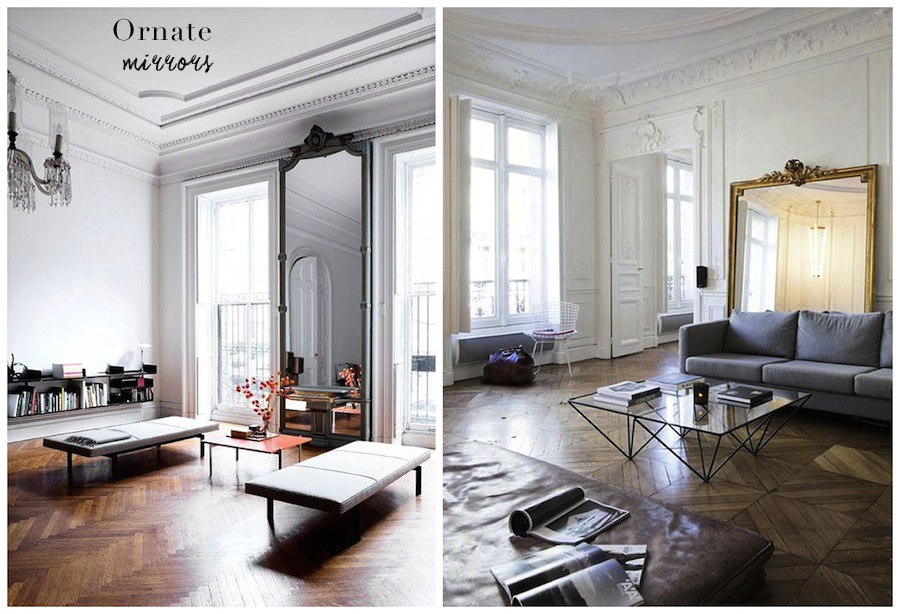 2- Nothing is more striking than oversized ornate mirrors mixed together with sleek furniture.  This is one of my favorite combinations!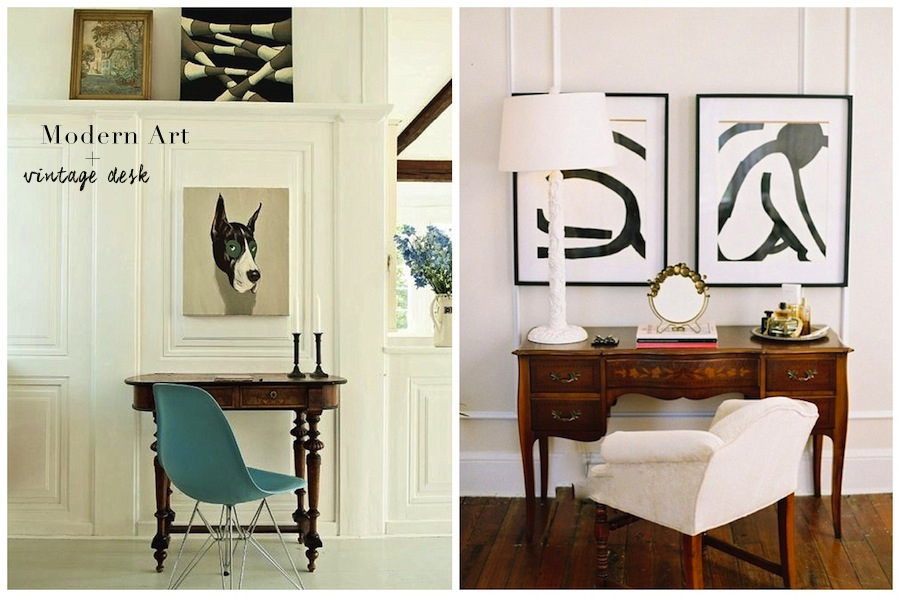 3- Combine a vintage desk with fun modern art!  This look is so unexpected yet brings a unique style and taste to an interior.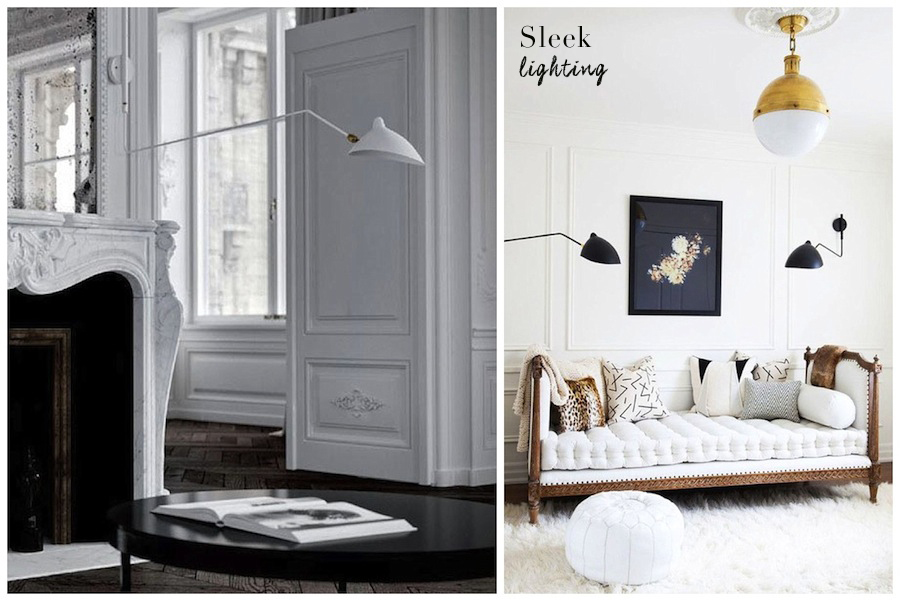 4- If you have a classic space to start off with or your larger pieces are more antique style…go for sleek modern lighting as a stark contrast to the moulding or furniture framing.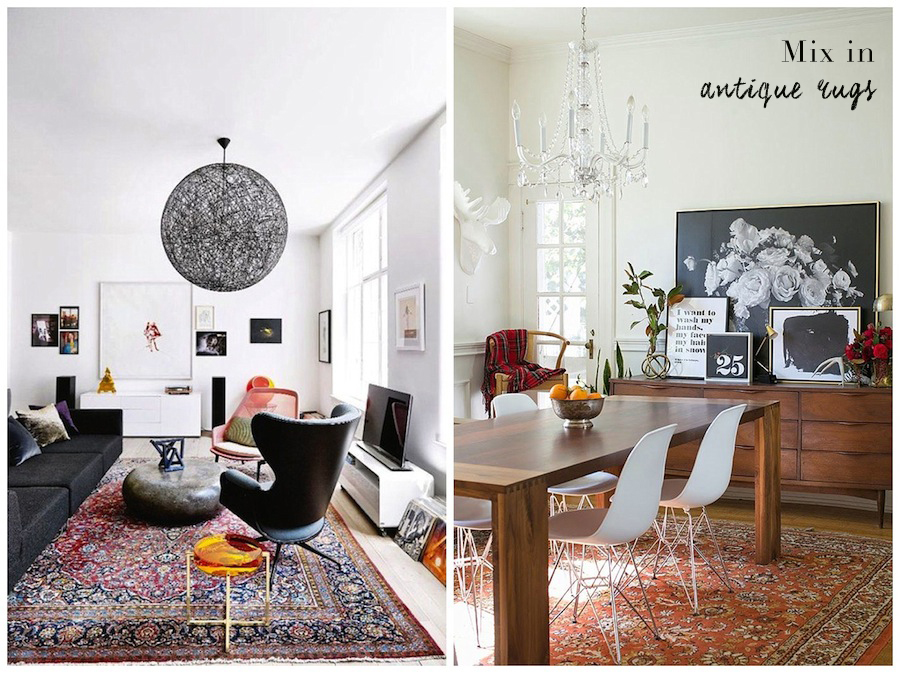 5- Add an antique rug to your modern space!  A perfect contrast to bring warmth to your room!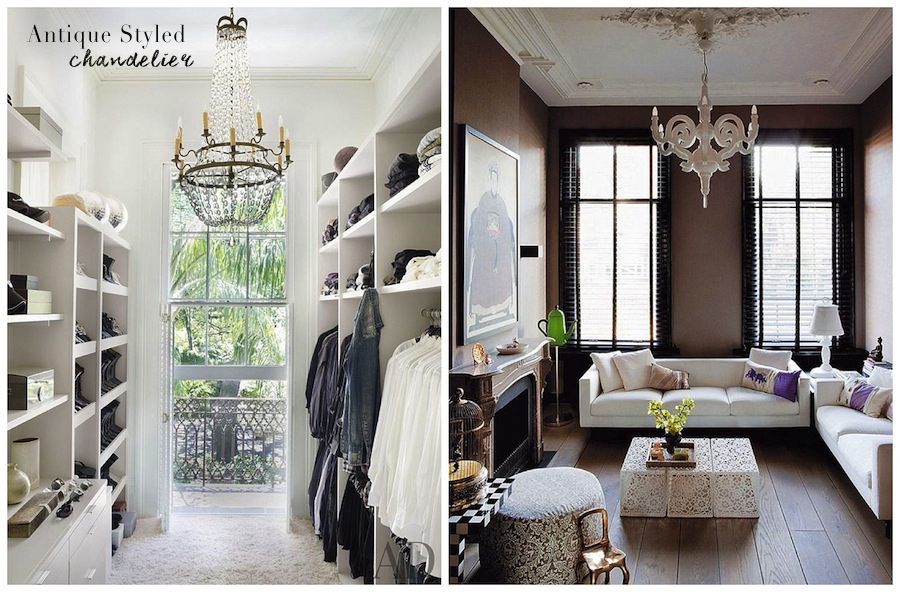 6- Accent with a traditional chandelier.  Keep your modern space classic yet updated with this favorite look!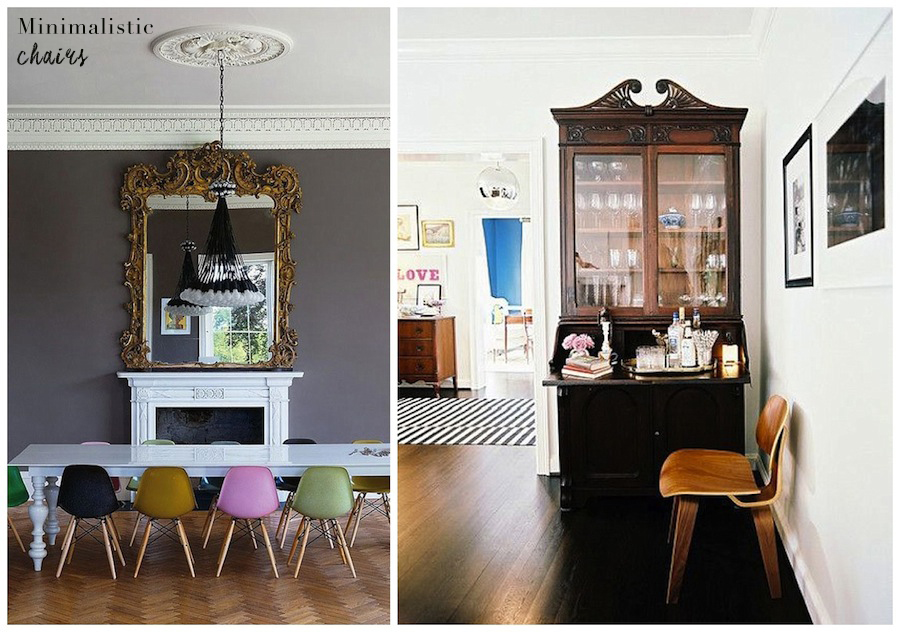 7- Use minimalistic chairs to being linear lines to your classic interior.  Another great way to bring bold contrast to a classic design.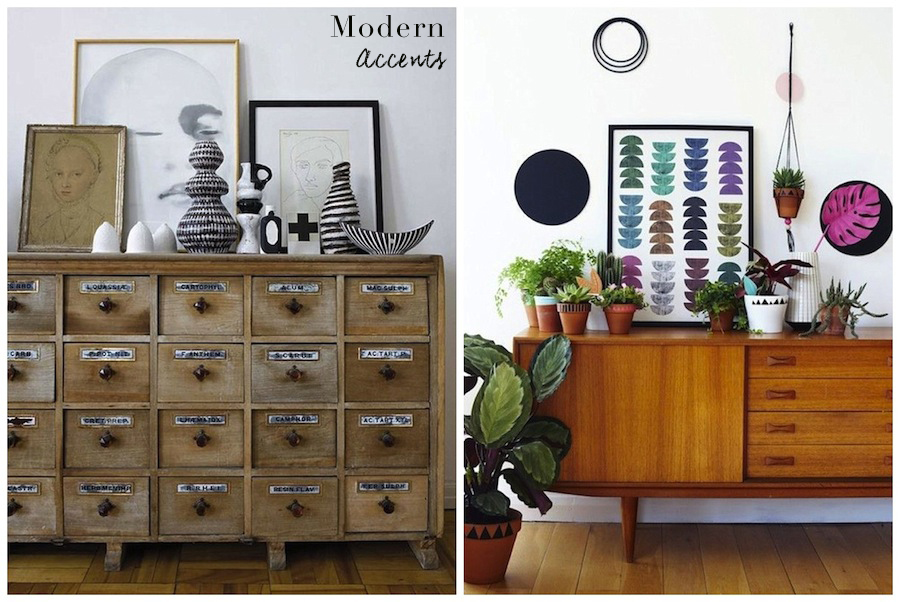 8- Use modern accents to juxtapose a more classic or retro styled sideboard.  Nothing says great style more than this type of decorating.
v
Images via Lonny / Domaine Home / Living Etc / Makerista / Pinterest