Travel Snapshot: California Dreaming
The truth is I am total West Coast person (even though my roots are in Philly).  I am completely in love with the weather, the landscape, the water and the L.A. edge, to name just a few things.  I try to visit L.A. about once or twice a year if I am lucky.  This Summer I had a wedding to attend in San Diego and decided to spend a week afterwards on a road trip driving up the coast and ending in San Francisco.  The plan was to stop in Laguna, L.A., Big Sur and finally San Fran.  Each stop was quick, but so enjoyable.  I have to say that it was one of the most visually stunning trips I have ever been on and really wanted to share some of the highlights.  I recommend this trip to everyone.  It felt relaxed and easy with killer views and sunshine.  It is what I call the "I feel young and free" travel vibe.
CALIFORNIA  TRAVEL
FIRST STOP: LOS ANGELES (COLOR INSPIRATION)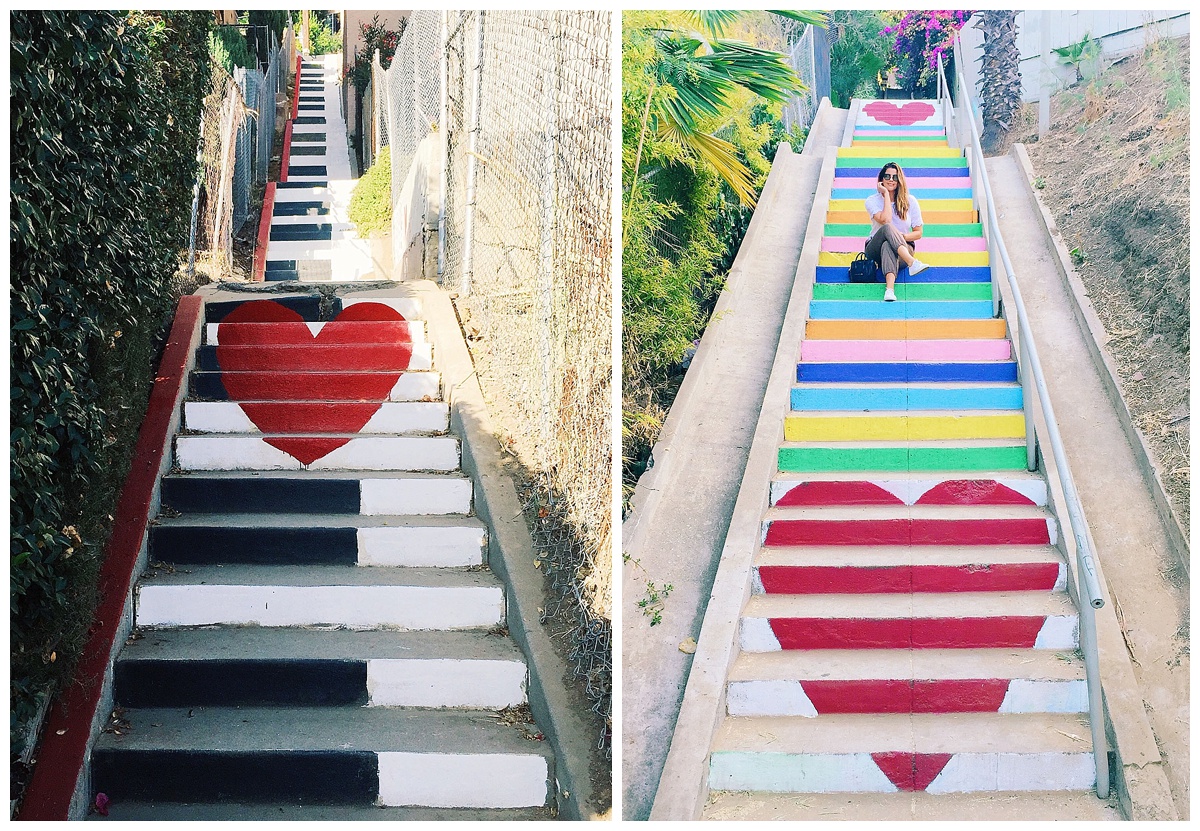 Street art or should I say "stair" art in Silverlake.  These stairs are everything.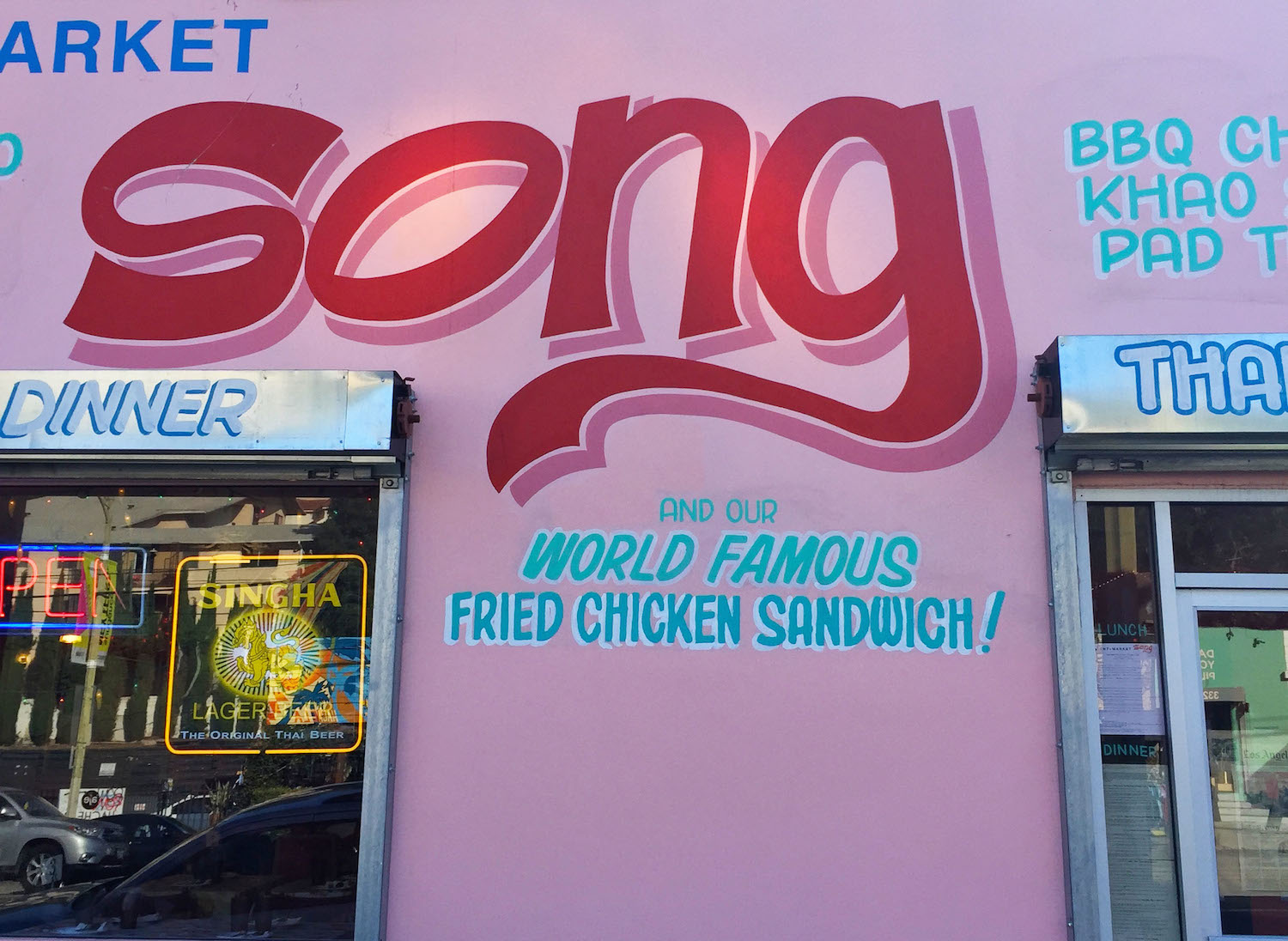 A stop at Night+ Market Song (best Thai food) in Silverlake.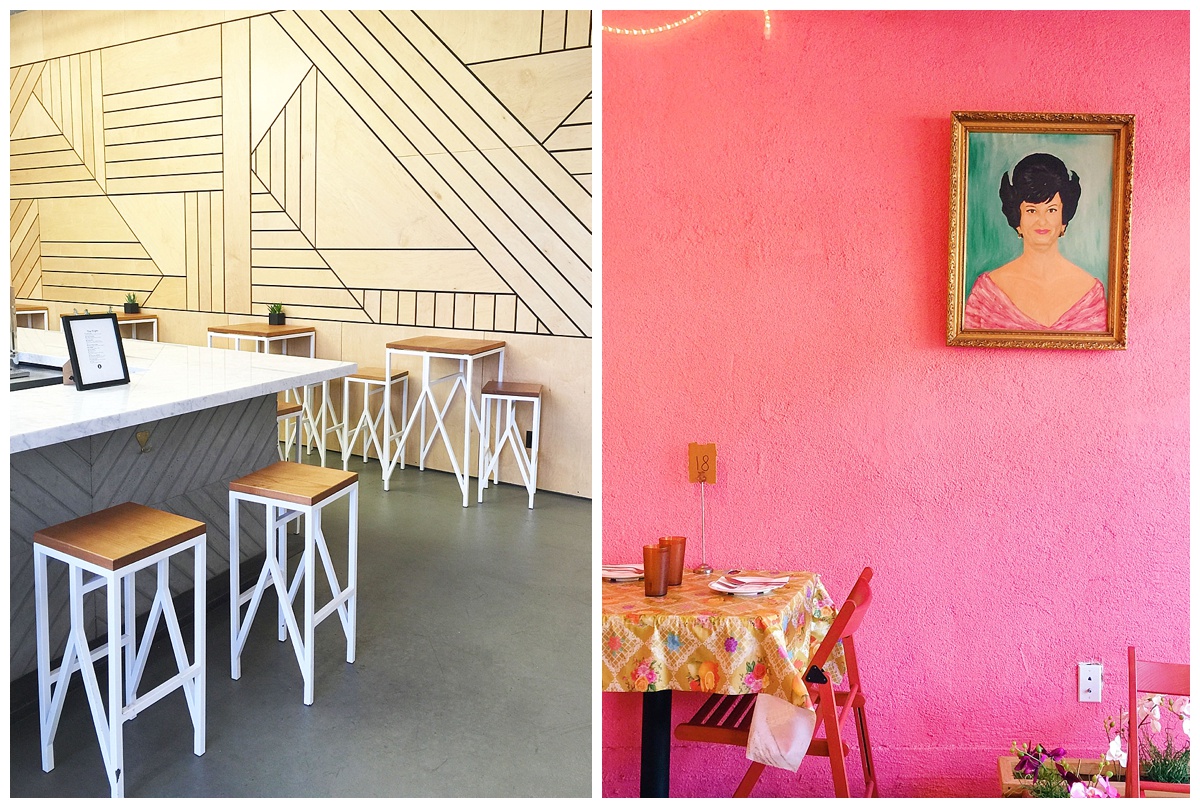 Inspiring design details at every stop.  That wood panelling is at Juice Served Here (Venice branch), which is by and far my favorite juice shop ever.  I highly recommend it.  The image on the right is the vibrant and whimsical interior of Night + Market Song.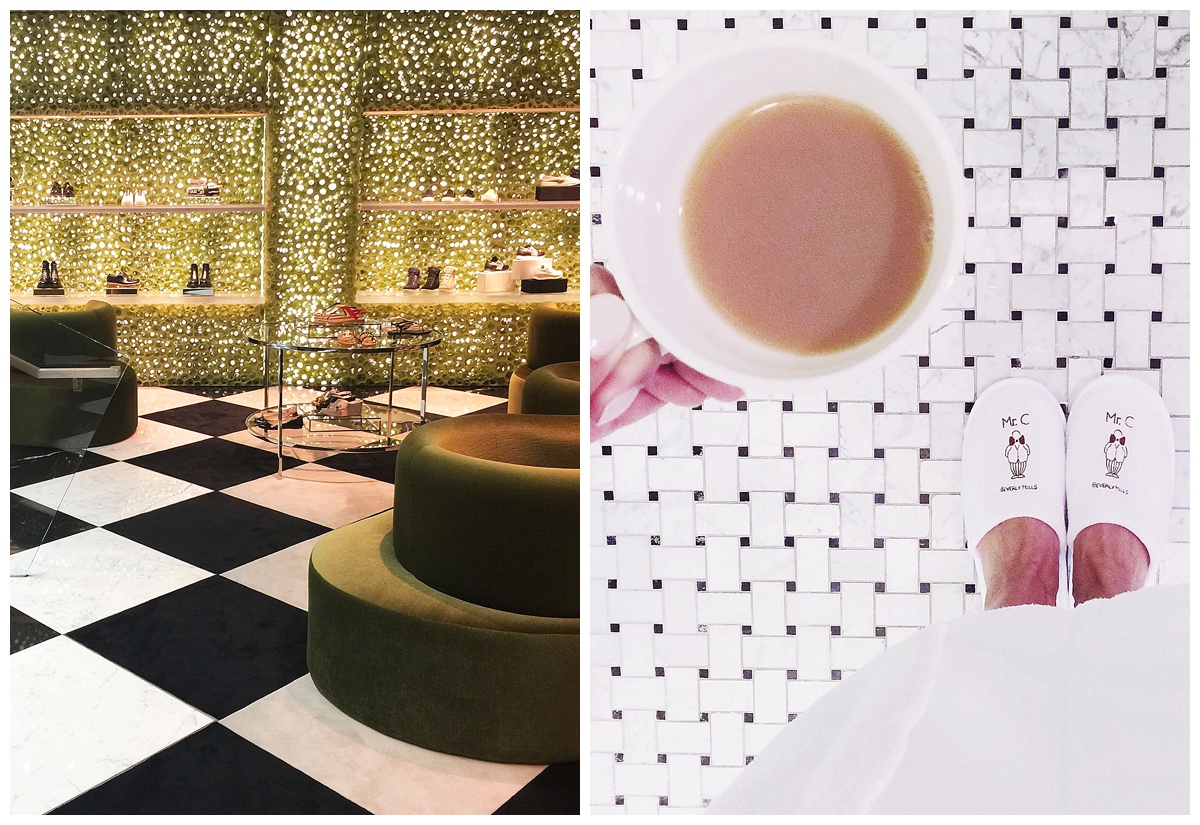 Tiles and interiors in Beverly Hills.  Left image: amazing green interior of Prada store on Rodeo Drive and right image: me getting cozy at the Mr. C Beverly Hills.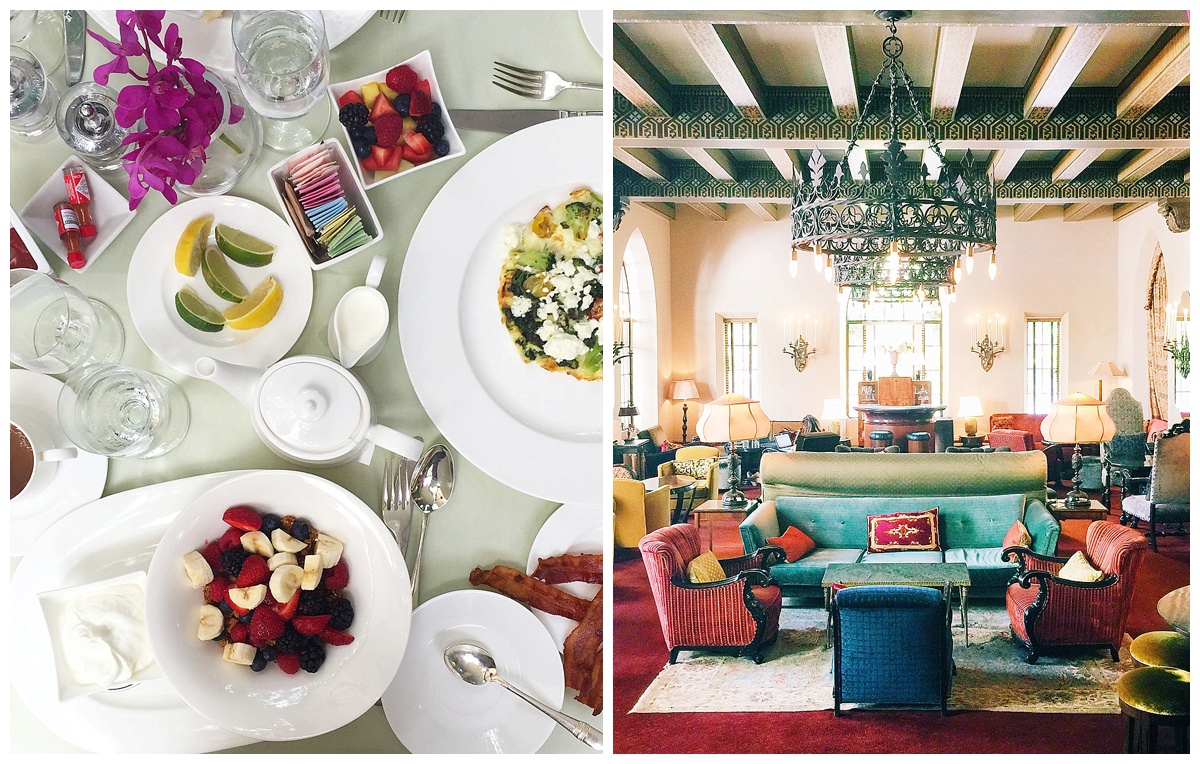 Breakfast at The Beverly Hills Hotel and lunch at Chateau Marmont.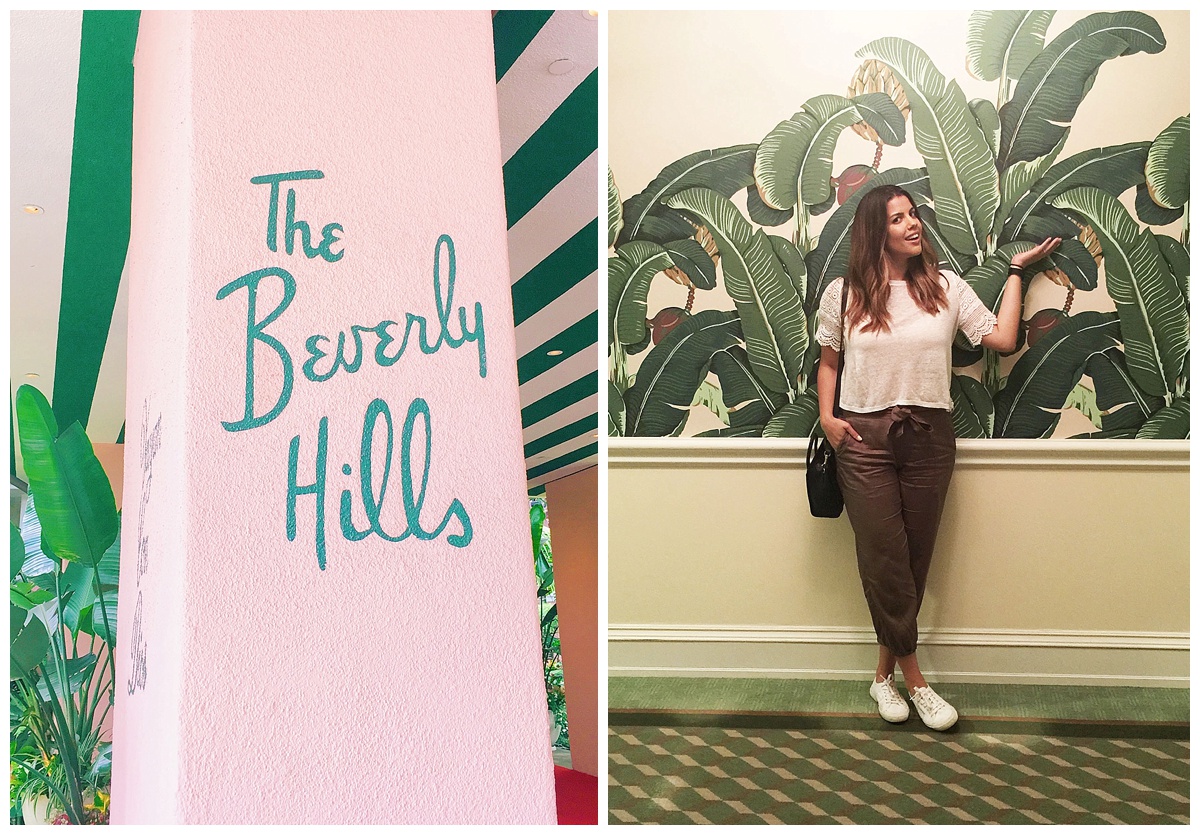 Iconic accent at The Beverly Hills Hotel. This classic hotel has classic retro accents like the banana leaf wallpaper and that pink and green color combo which is fantastic!  I recommend going for lunch at the Polo Lounge outside…it's fab.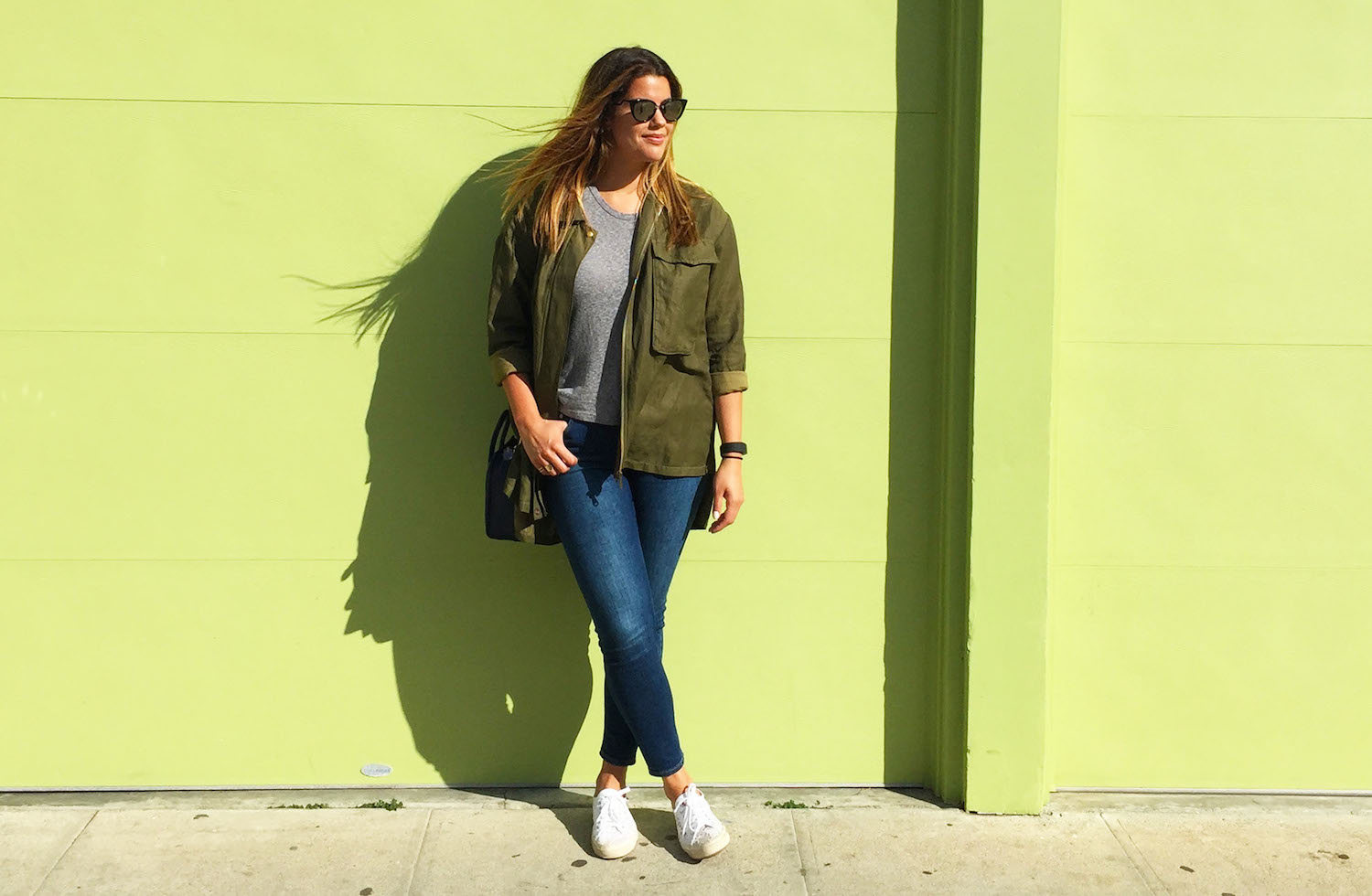 More green accents in Malibu.  Wearing my Rebecca Minkoff green khaki jacket and Superga sneakers.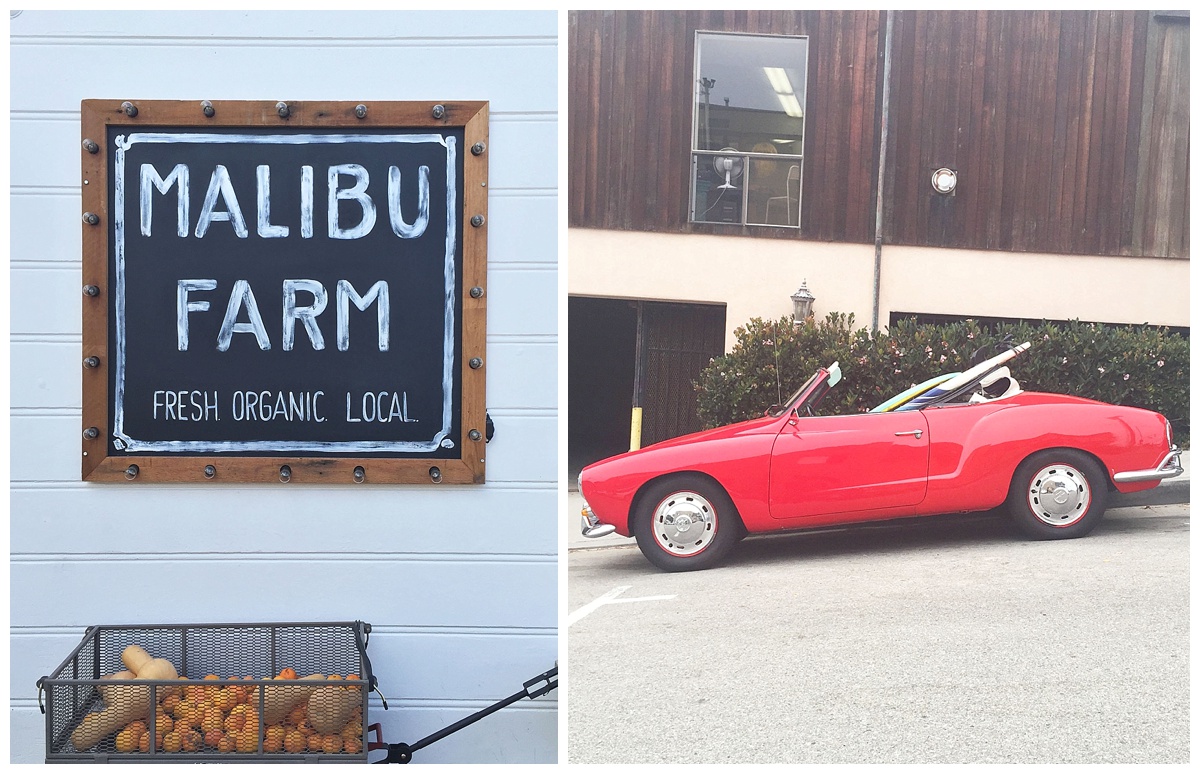 Beach moments at the Malibu Farm restaurant and this car was just too good.
v
SECOND STOP: BIG SUR (EPIC LANDSCAPE)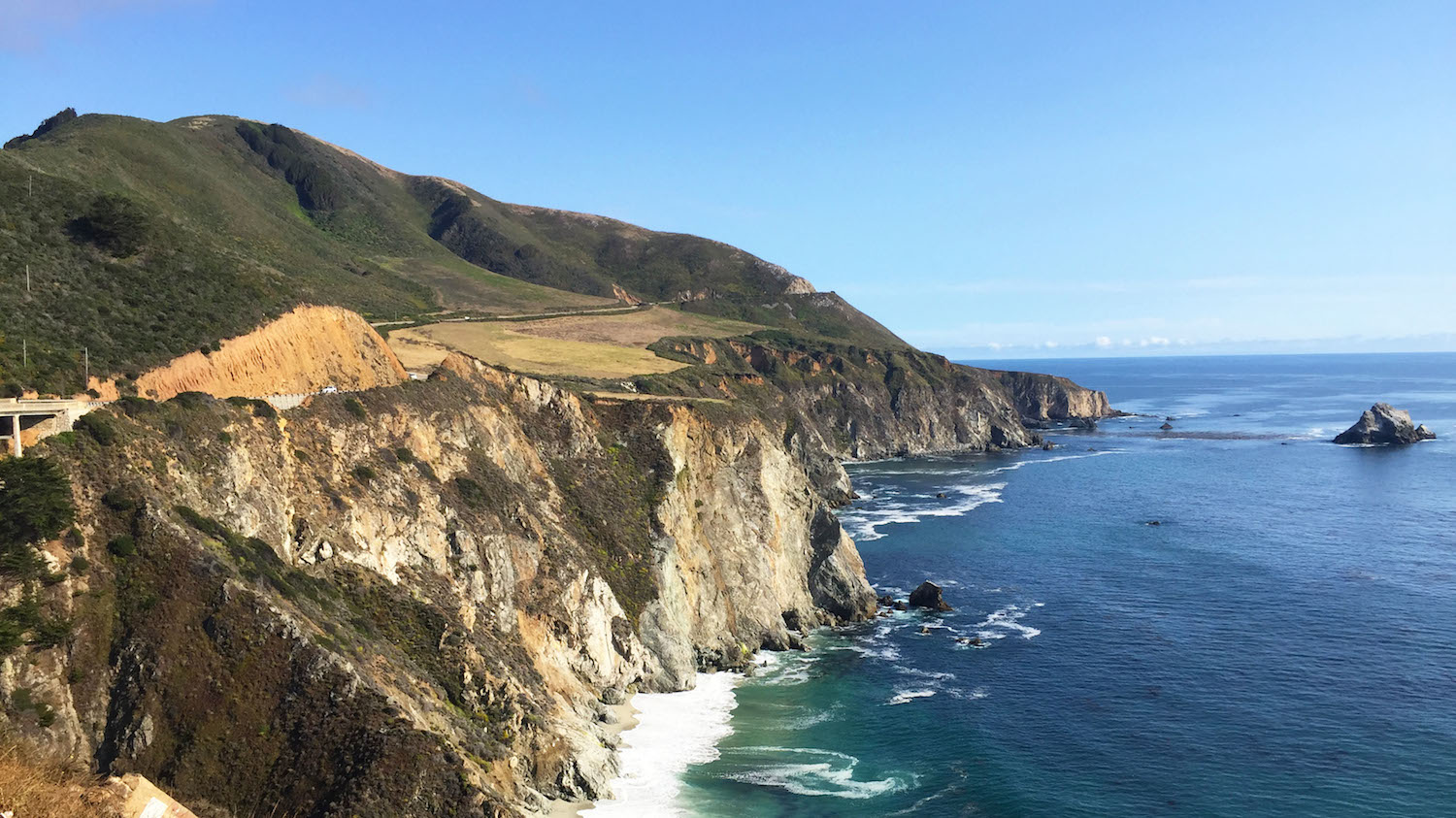 Sights like this are the average view along the six hour drive from Los Angeles to Big Sur. It basically just kept getting better and better.  (Tip: we got started late, but if you leave early stop off in Santa Barbara and grab some tacos from La Super Rica which I heard is fantastic!) 
Views of the Pacific from the infinity pool at Post Ranch Inn (best hotel in Big Sur) and more unbelievable landscape shots.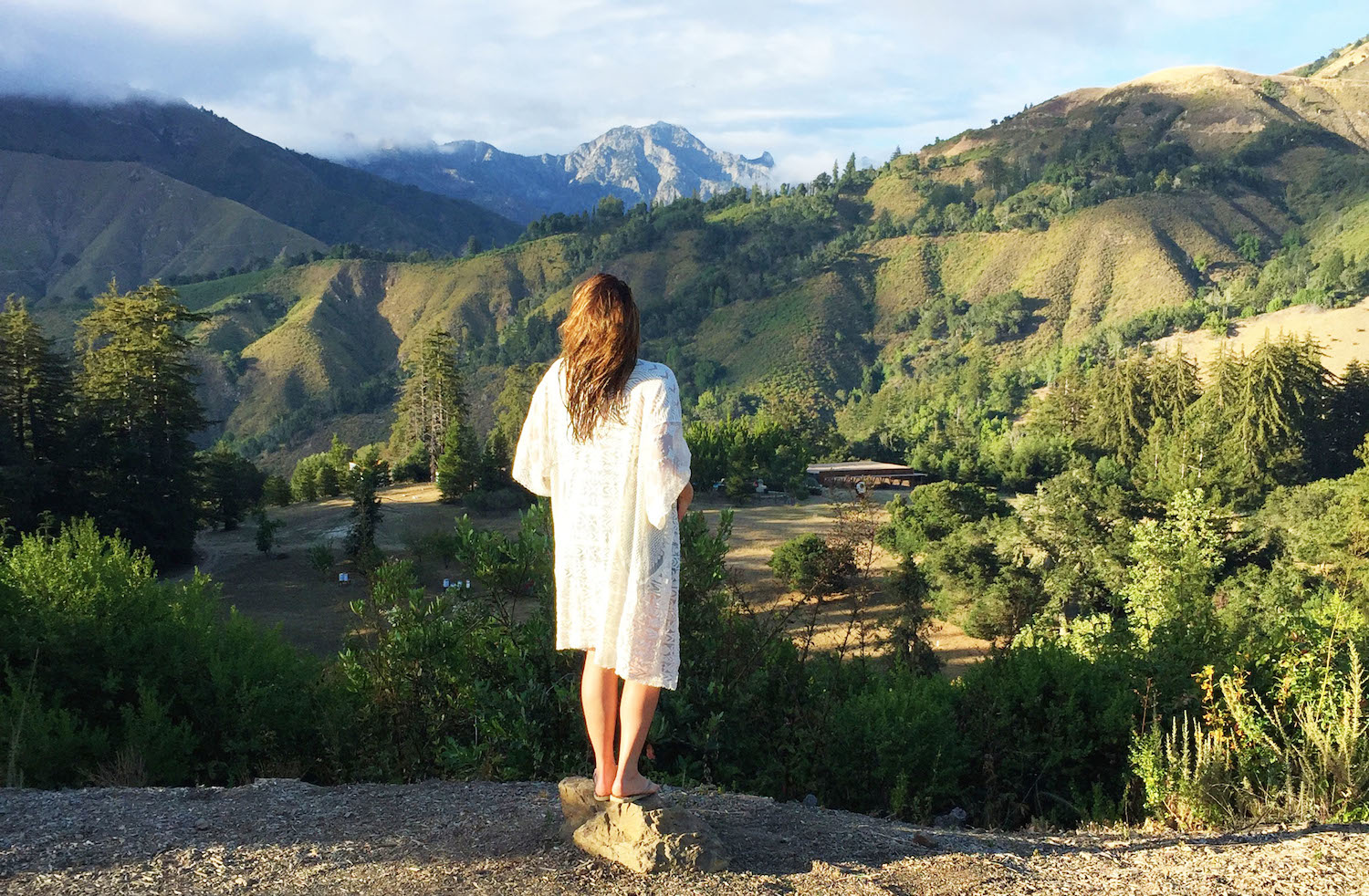 Landscape for days at the Post Ranch Inn, Big Sur.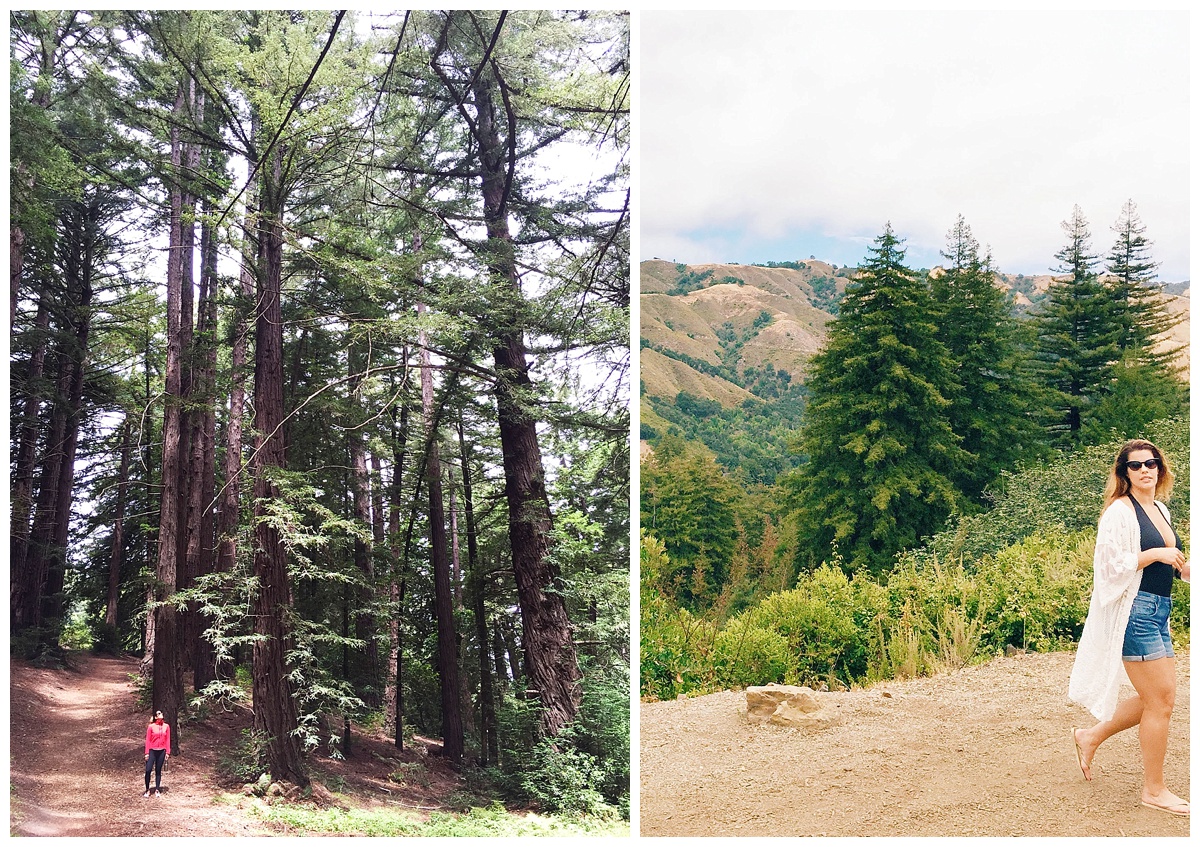 Those trees though…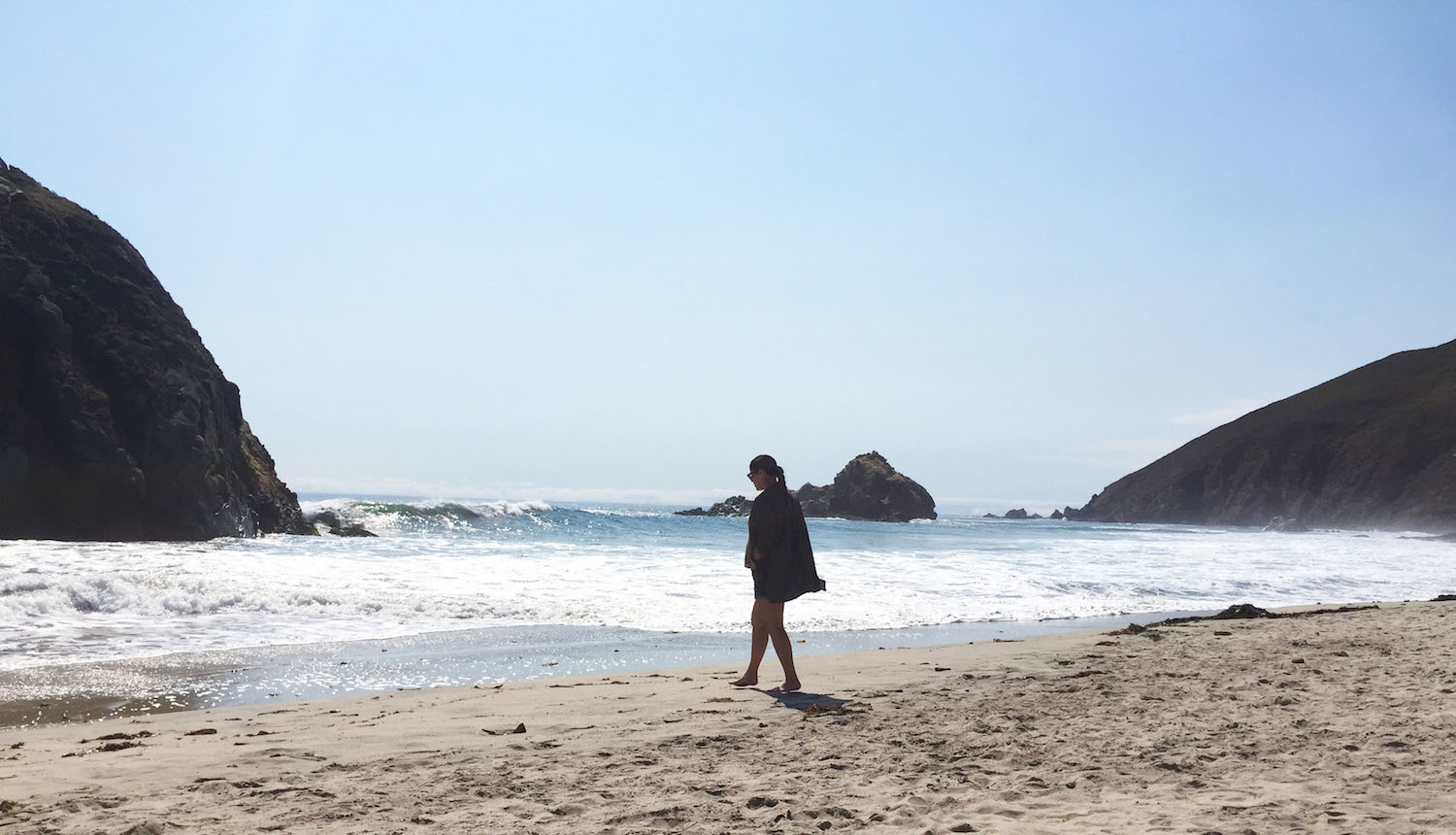 Peaceful moments by the ocean.
v
THIRD STOP: SAN FRANCISCO (ARCHITECTURAL ELEMENTS)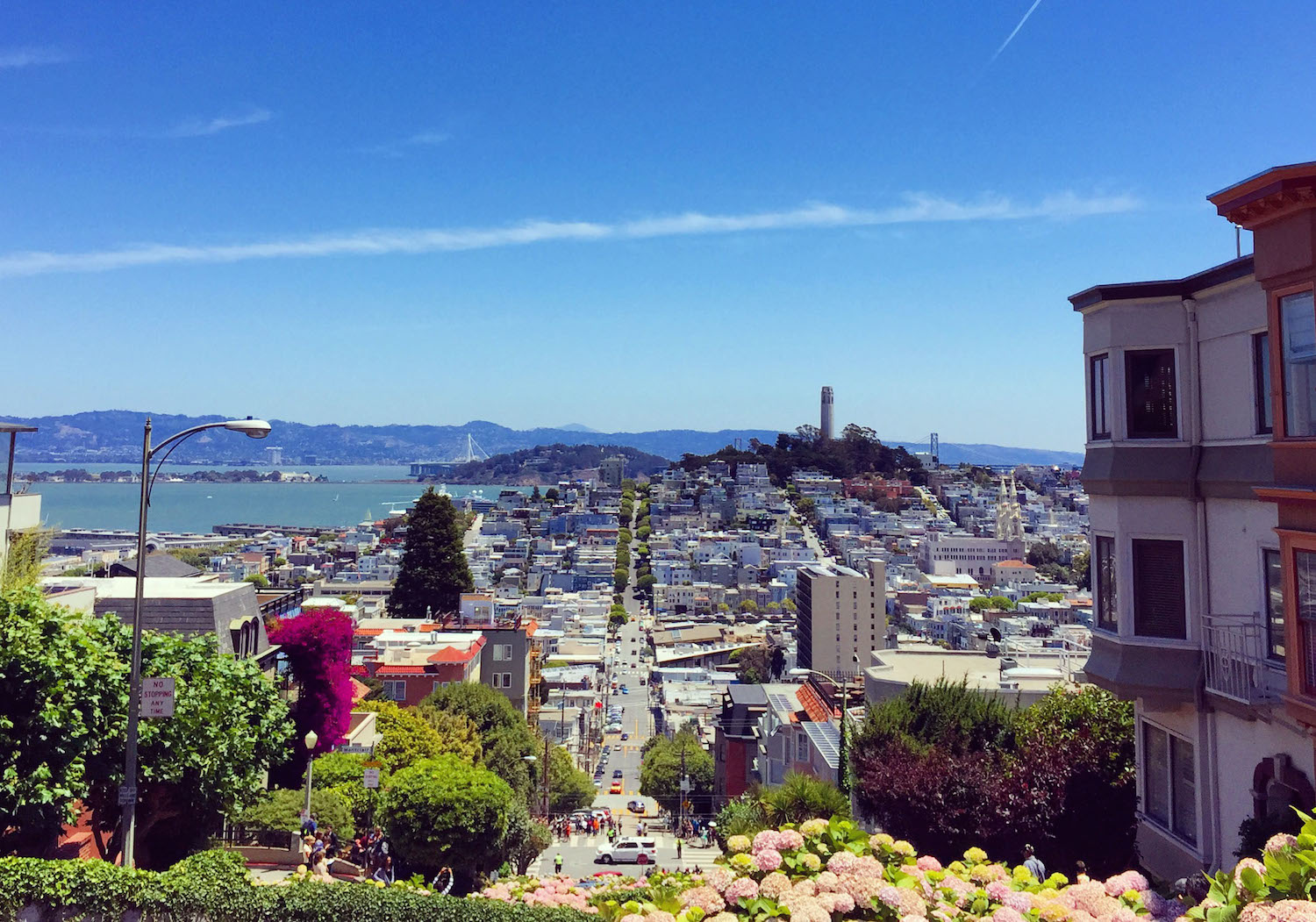 In San Francisco the city itself is just so beautiful.  The houses especially are perfectly designed with neighborhoods that will make your jaw drop. I love the individuality of each home and all that color! Here I am at the top of the famous Lombard Street (one of the most crooked streets in the world).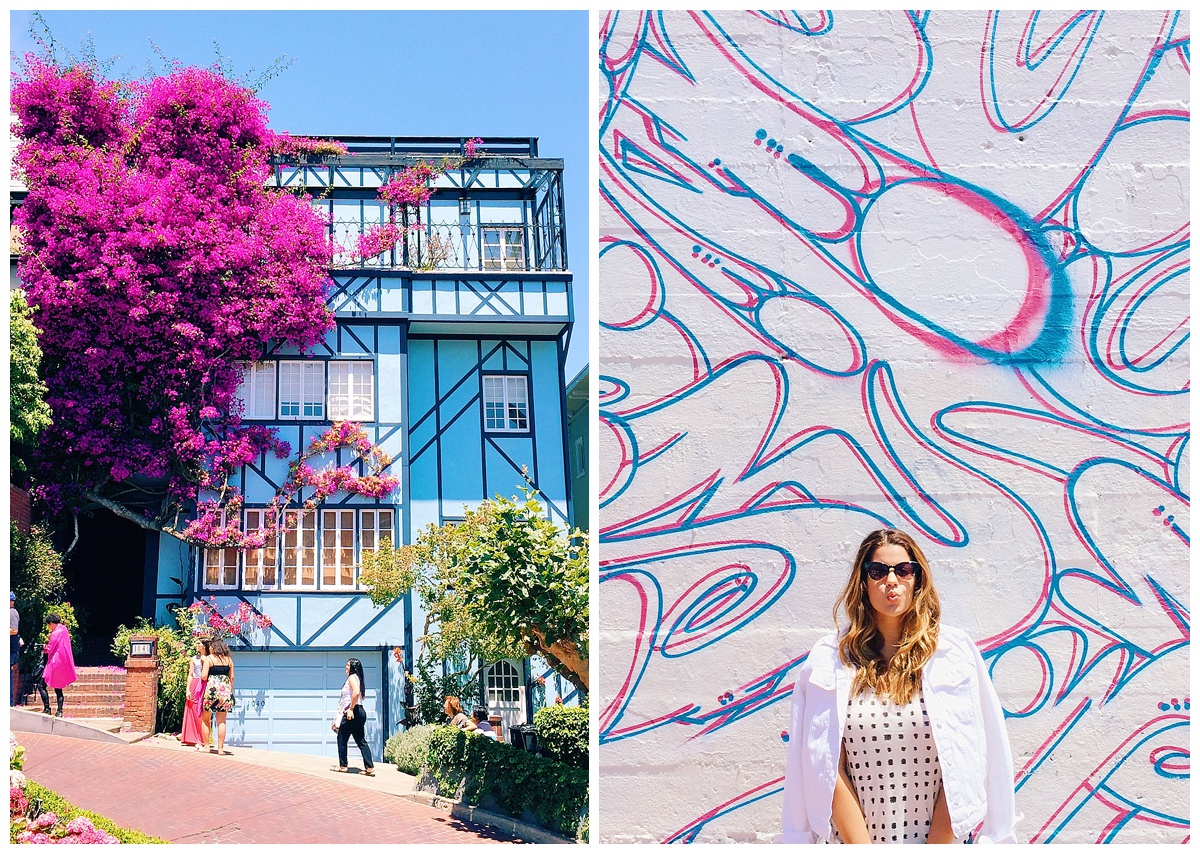 On the left, a colorful home on Lombard Street and on the right, I found some pattern and street art.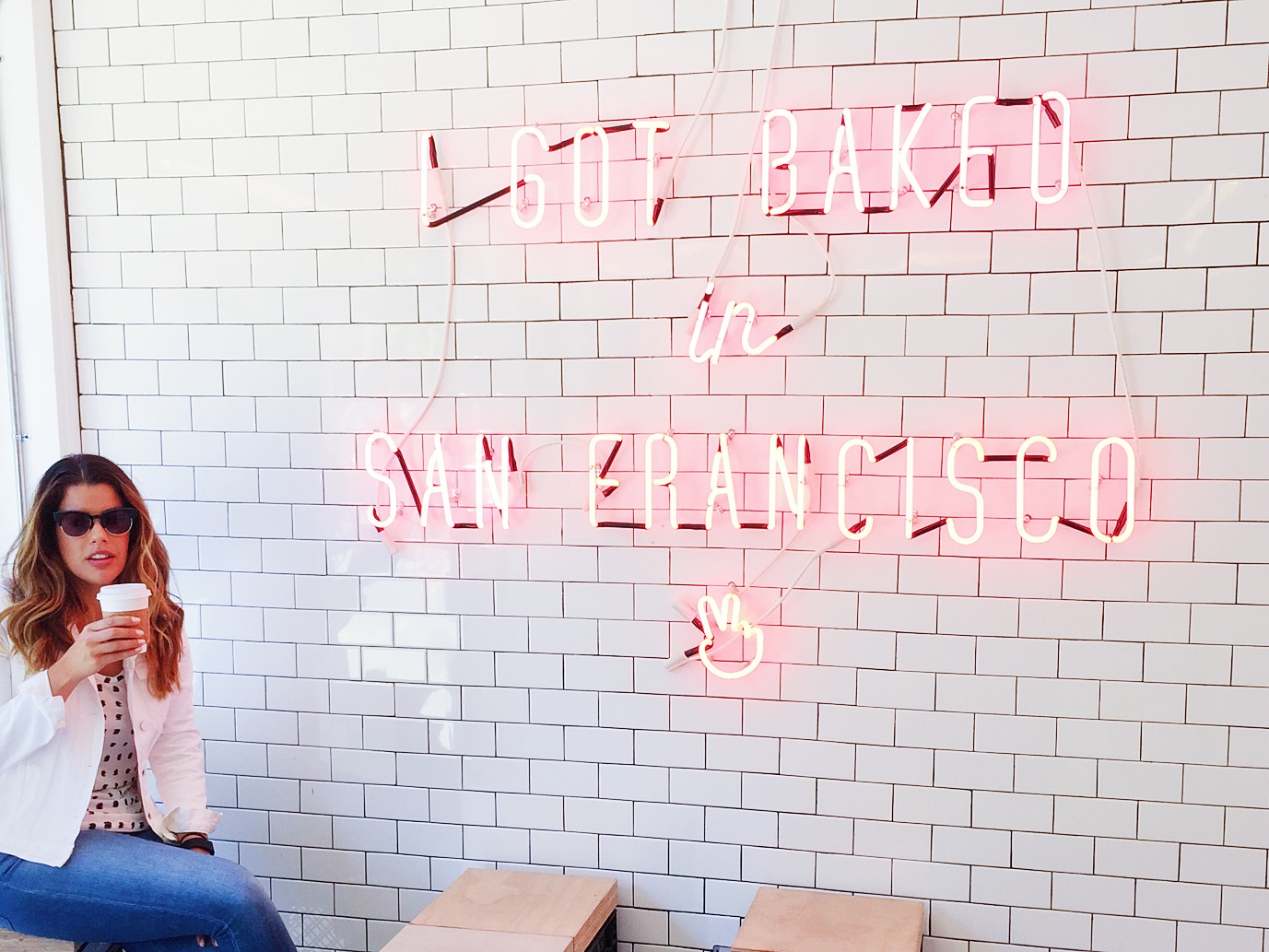 A quick stop for coffee and donuts at Mr. Holmes Bakehouse (this is kind of a must if you are heading to San Fran, but get there early as their baked goods go really quick).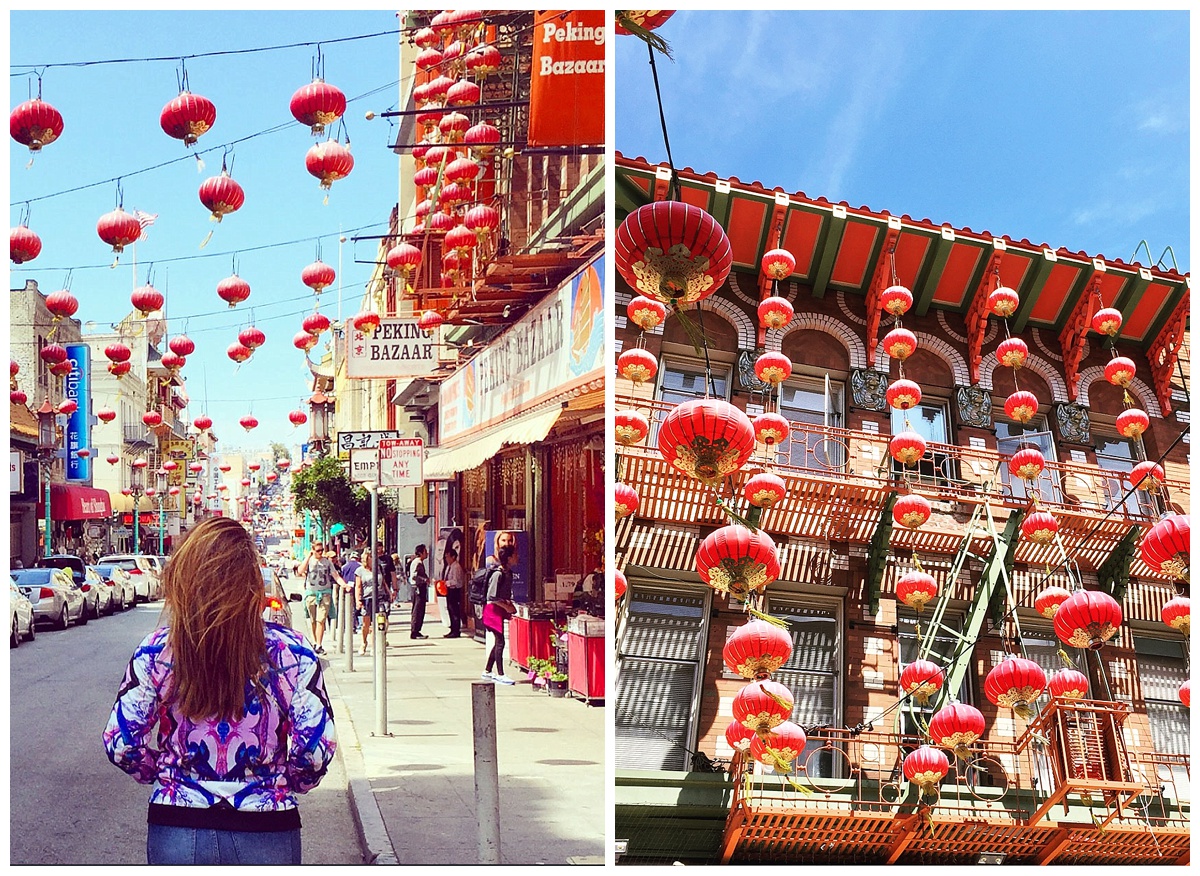 San Fran is known for their China Town.  We didn't have much time but I wanted to pop over and it is really beautiful.
All images were taken on my iphone 6.