Design Crush: Aelfie Oudghiri
I am a huge fan of textile design and even more so of geometric style.  So you can imagine my excitement when I came across the Brooklyn textile designer Aelfie Oudghiri and her fresh and modern take on eclectic decor pieces.  Think tribal, graphic and bold.  I love several of her pieces and in particular her rug motifs, which tie in exactly with the current theme of geometric pattern crafted with natural styled fabrics.  I was also so inspired by her lofty showroom and colourful home that I wanted to share a few interior images that I saw featured in Lonny Magazine and of course my favorite must have items from her collection.
v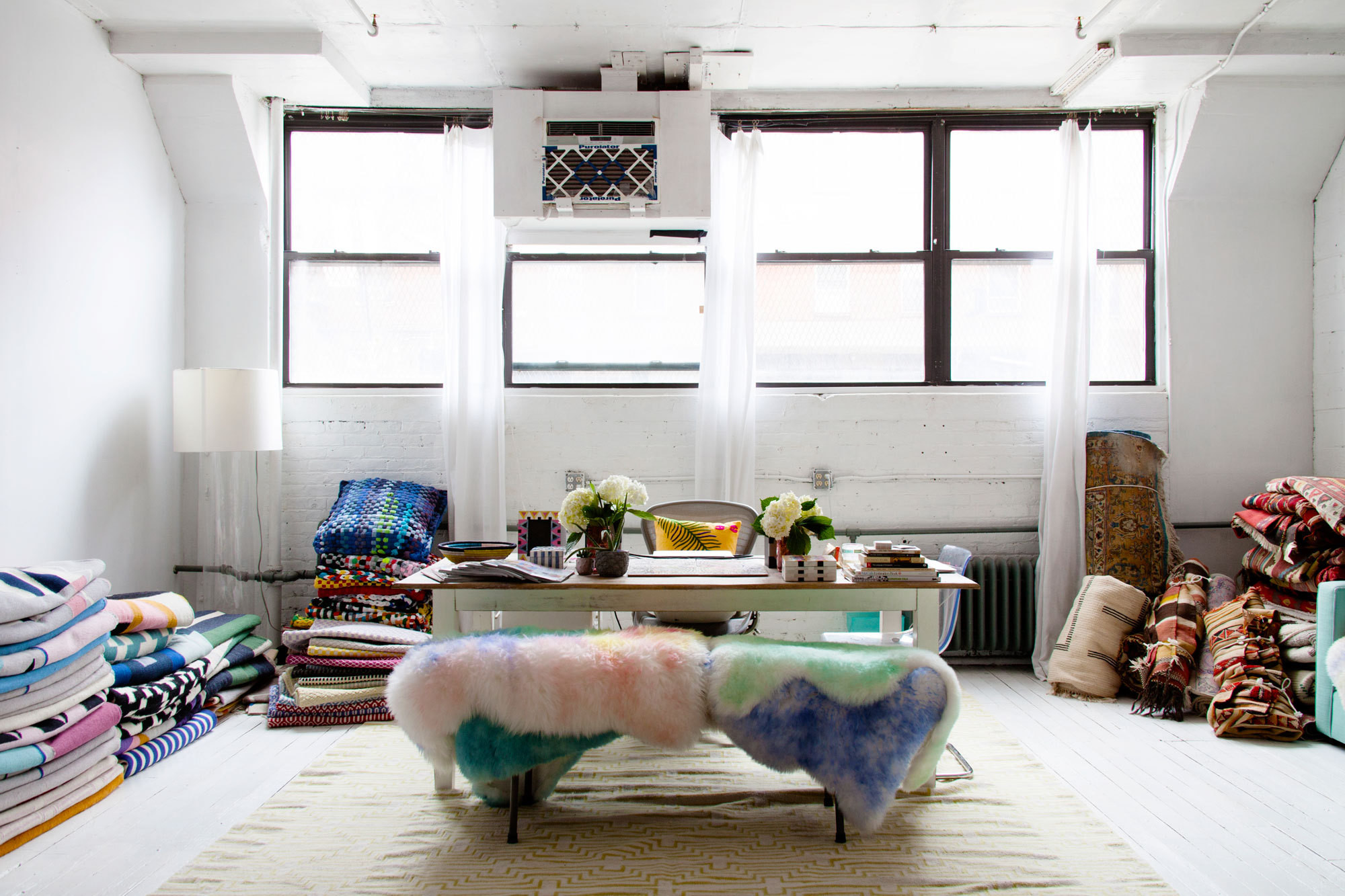 Aelfie's office space and rug designs in her showroom. (Image via Lonny)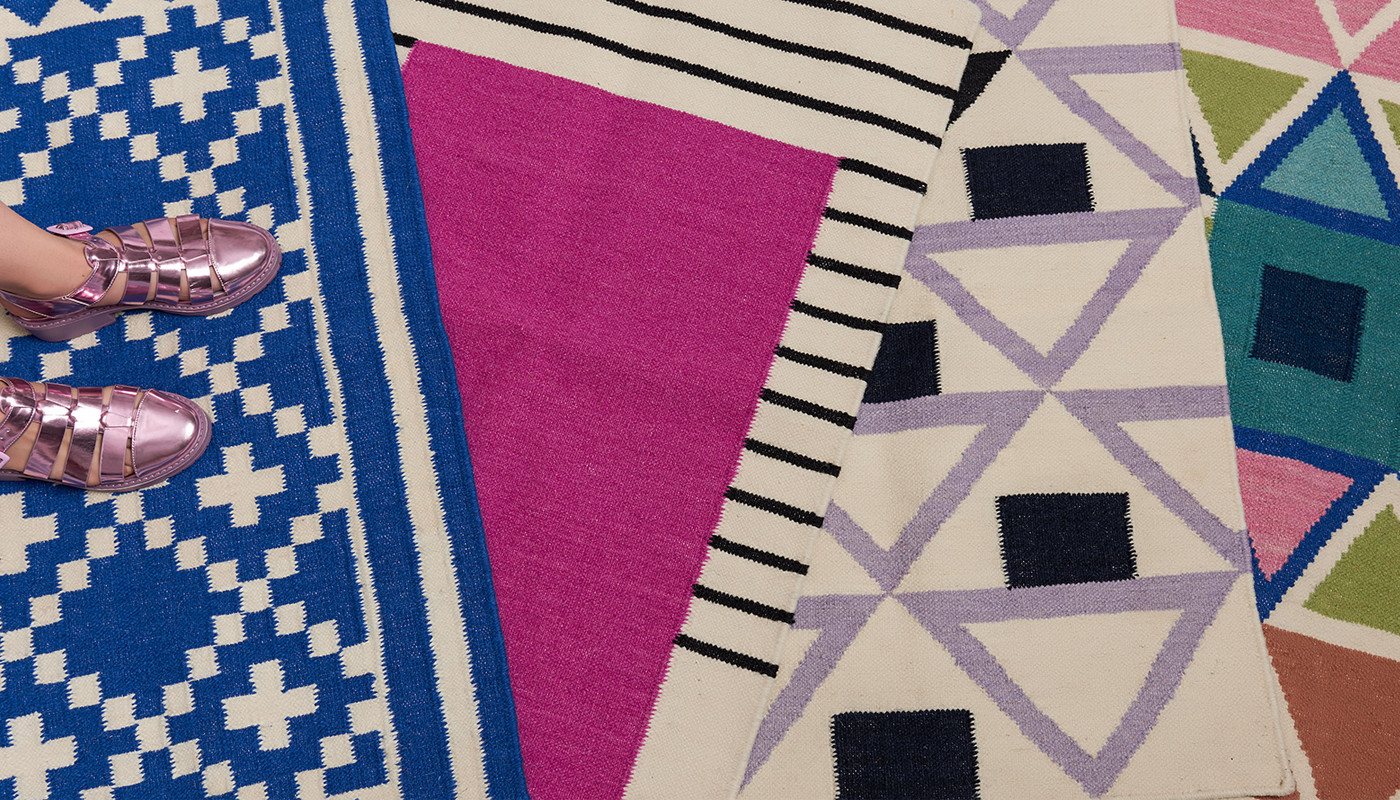 Aeflie's textile rugs are crafted in India and are so perfectly bold and graphic.  Love every one.  (Image via Aelfie)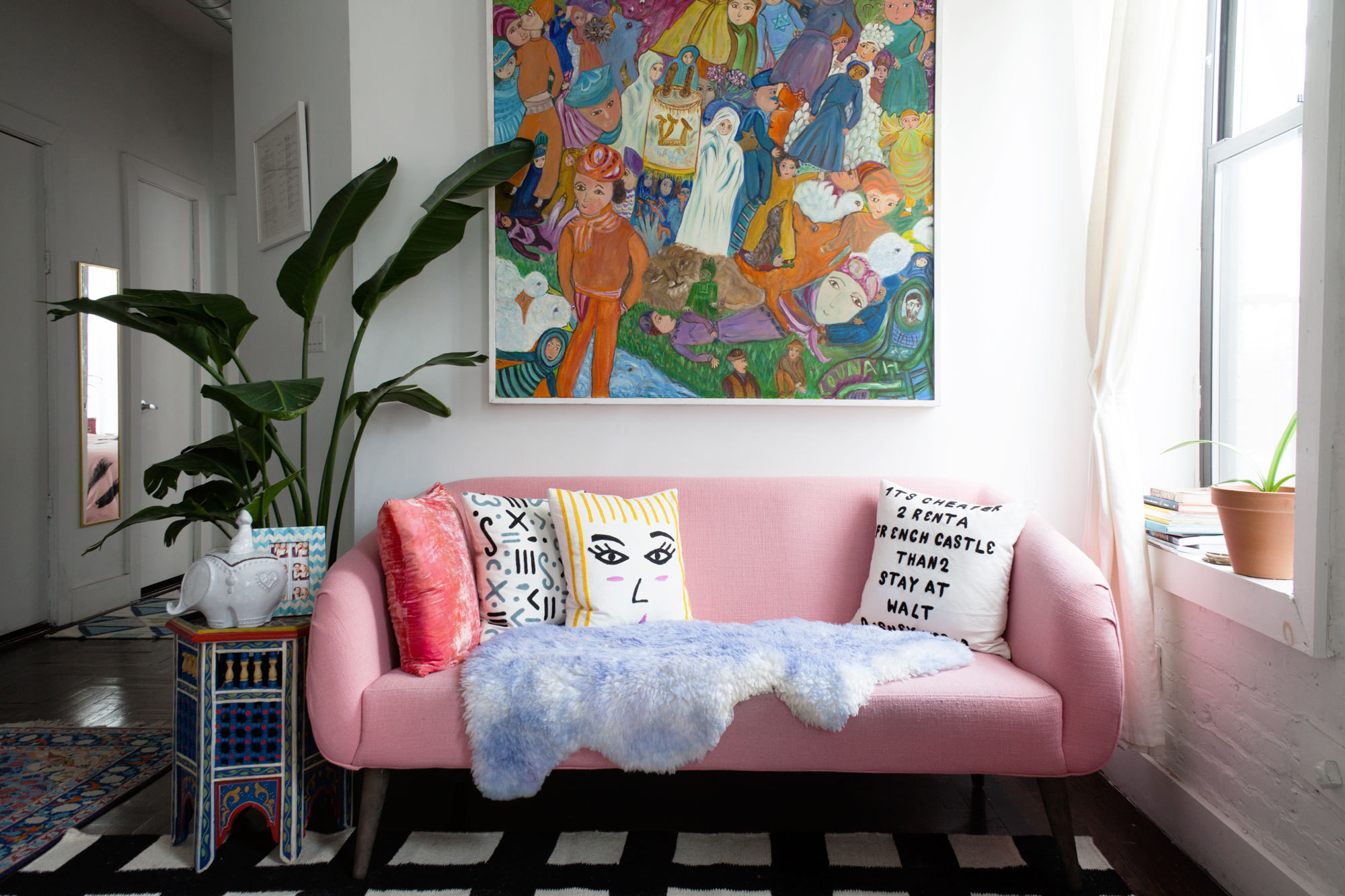 Loving the mix of soft and bold hues at the Brooklyn home of Aelfie.   (Image via)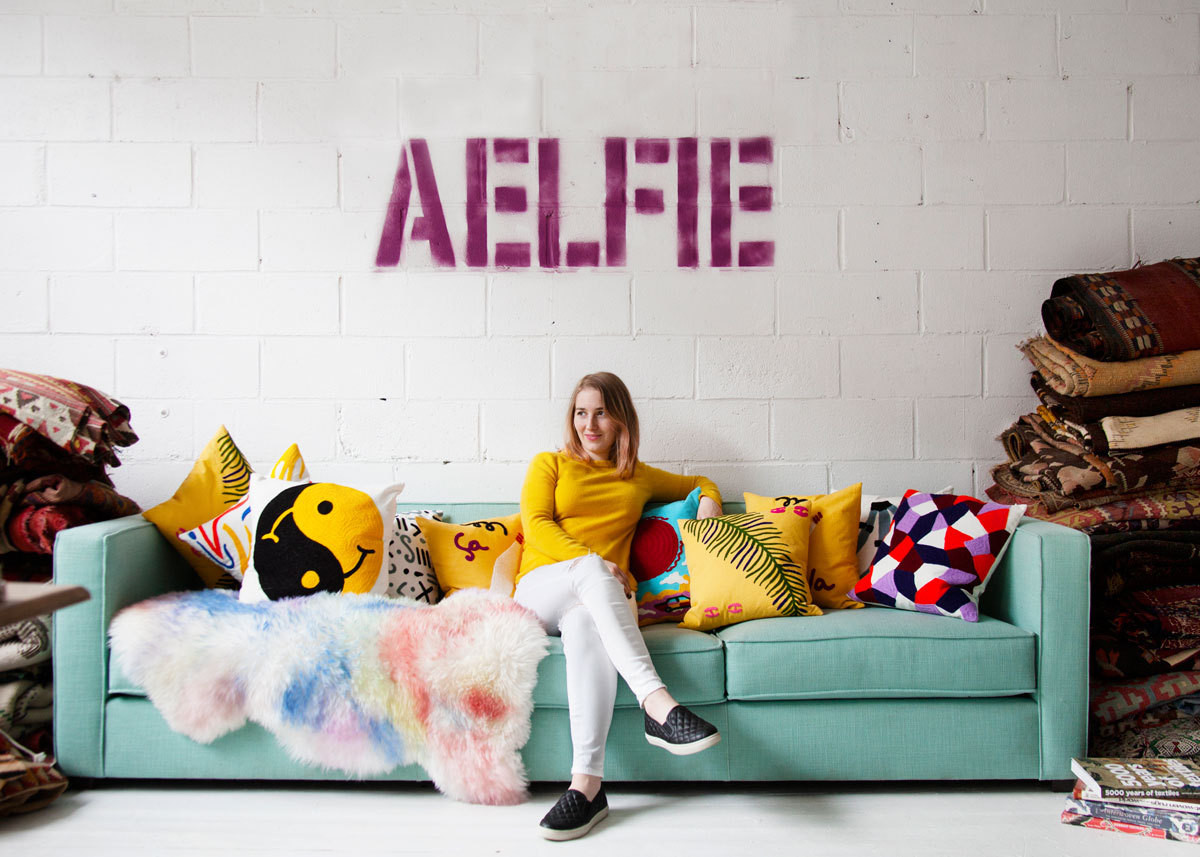 The textile designer in her colorful Brooklyn showroom. (Image via)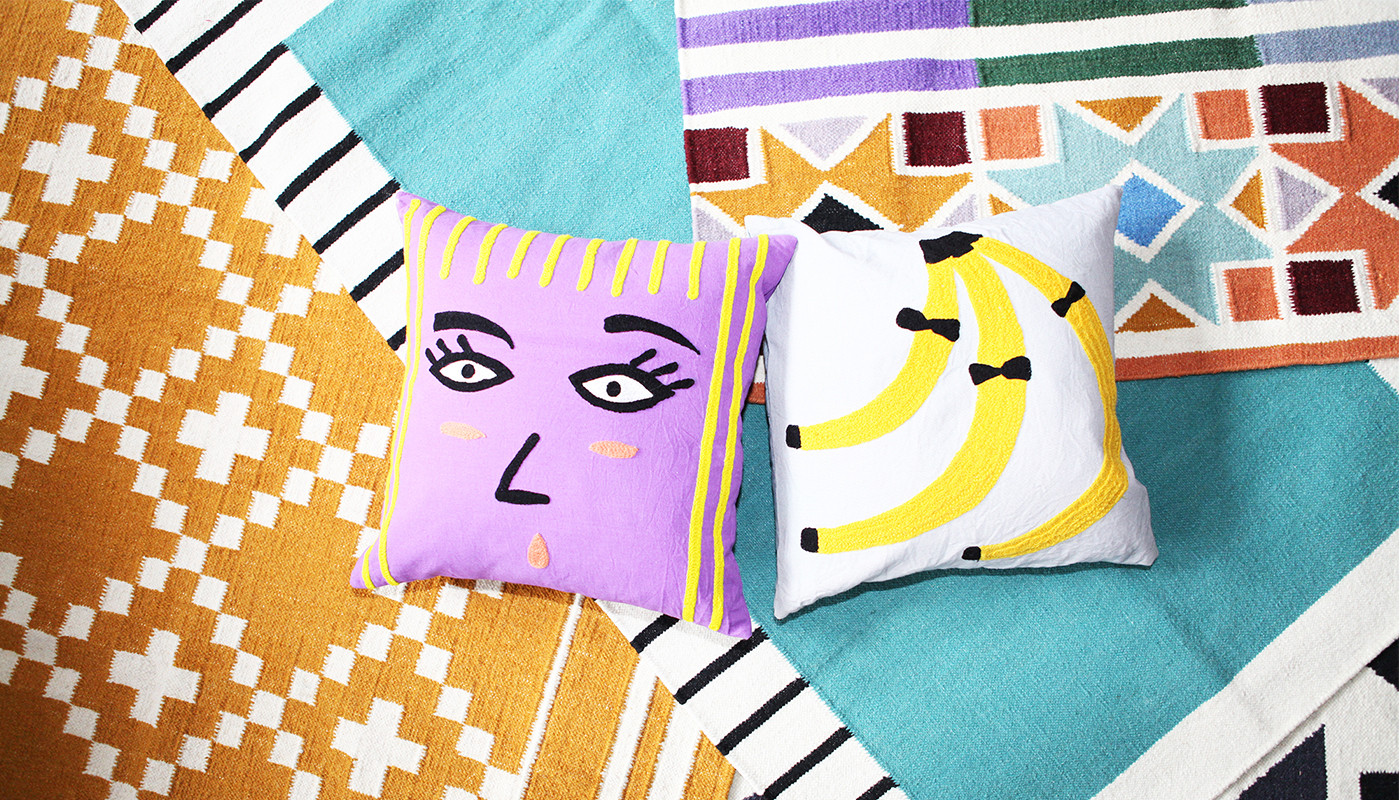 So much colour inspiration.  For more check out her website and collection HERE.
To view her full interview and home tour on Lonny see it HERE. (Image above via Aelfie).
v
In reality I would be happy with any one of her pieces, but check below some of my favorite Aelfie designs currently on my wish list!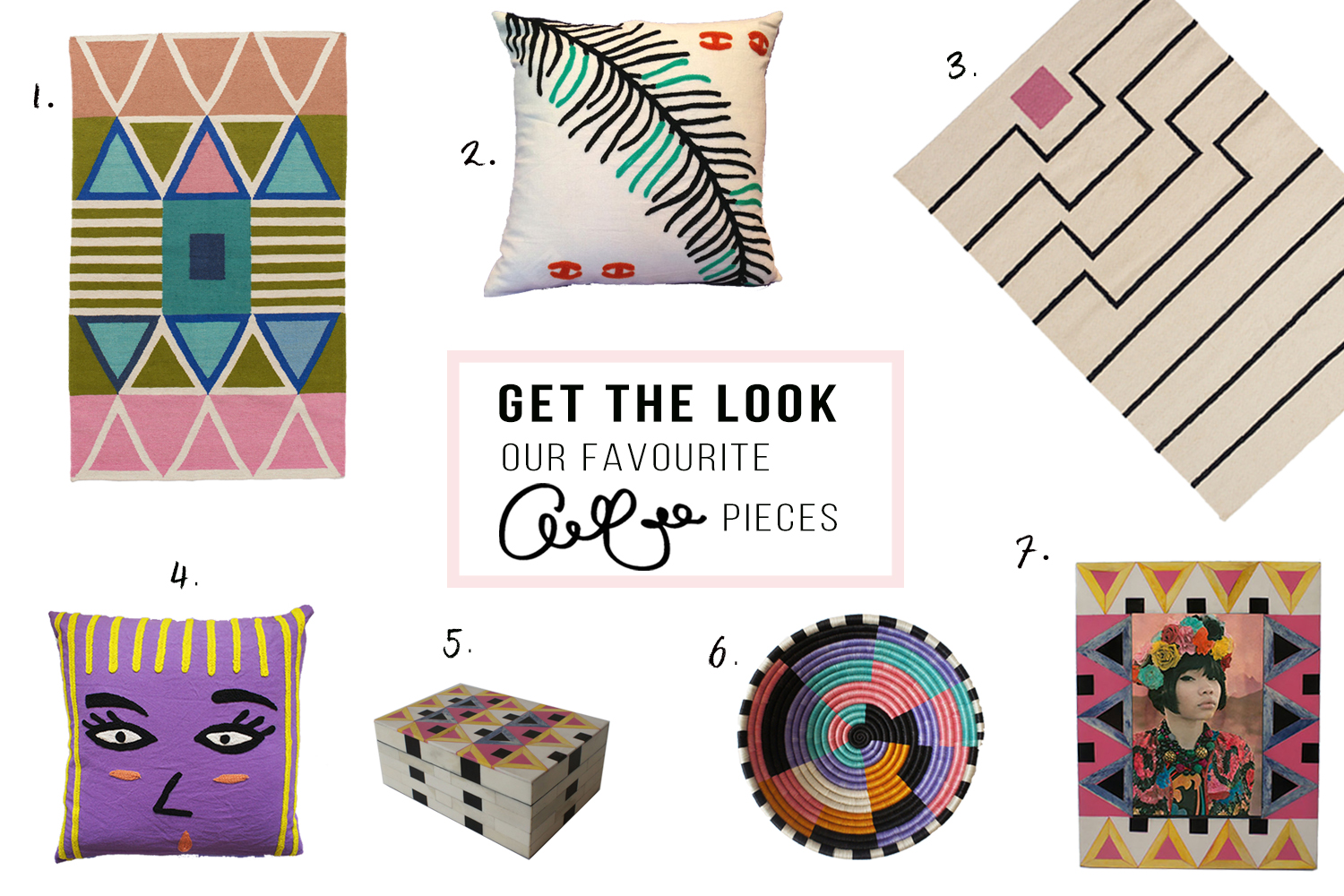 1. Lounah Rug |   2. Jungle Eyes White Pillow  |   3. Tabitha Rug |   4. Selfie Grape Pillow   |    5. Hebra Box |   6. Yego Bowl    |    7. Hebra Frame