6 Tips On Decorating Small Spaces
When it comes to living in a big city like London, finding an abundance of living space seems like an impossible dream sometimes.  Even as I have upgraded to a "larger" flat, things like closet space are still at an extreme minimum.  Today I am sharing 6 tips to keep in mind when  you are decorating in a smaller living space.  These tips are practical and really useful to keep your home flowing and well designed.
v
DECORATING SMALL SPACES 
Tip 1 – Make use of all available space:  Try your best to use any extra space to your advantage. For example, on your walls try using floating shelves for storage instead of one large artwork.  Replace empty wall space with storage solutions like this copper wardrobe rack seen above.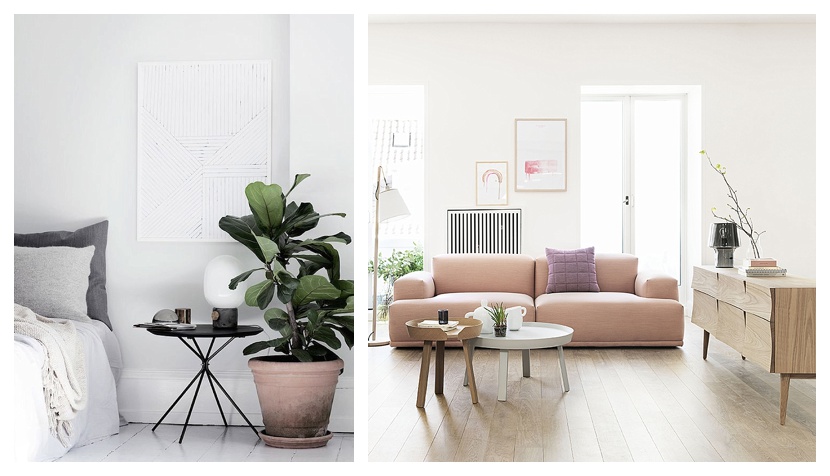 Tip 2 – Be Selective: Having a small space means you need to really evaluate what you own and what you are bringing into your home.  Keep things as minimal as possible and take time (maybe every couple months) to sift through your items and get rid of unwanted or unused pieces, so your interior stays clean and de-cluttered.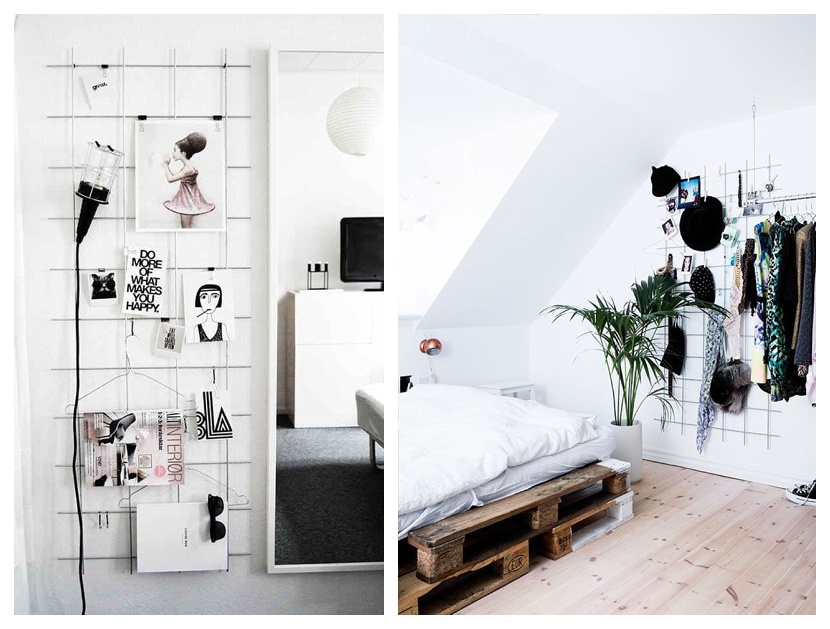 Tip 3 – Get Creative: Look into creating a DIY storage solution similar to these shown above.  Whether you are hanging your hats or your inspiration images, keep them together and try something that is visually well designed, as chances are this will also be on display to guests too.  (I love this plastic wire grid storage as it brings a practical yet geometrical element to the room).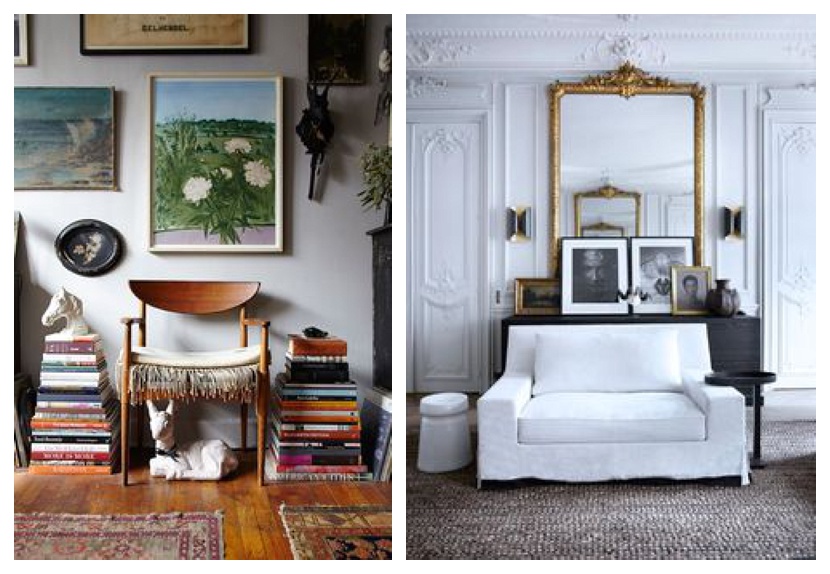 Tip 4 – Stack and Lean: Books and artwork isn't just reserved for bookshelves and white walls.  If you are using your shelving and wall space for storage, remember that you can also make use out of floor and furniture space by stacking and leaning your items.  Cool stacks of colorful books always make for a fun design element.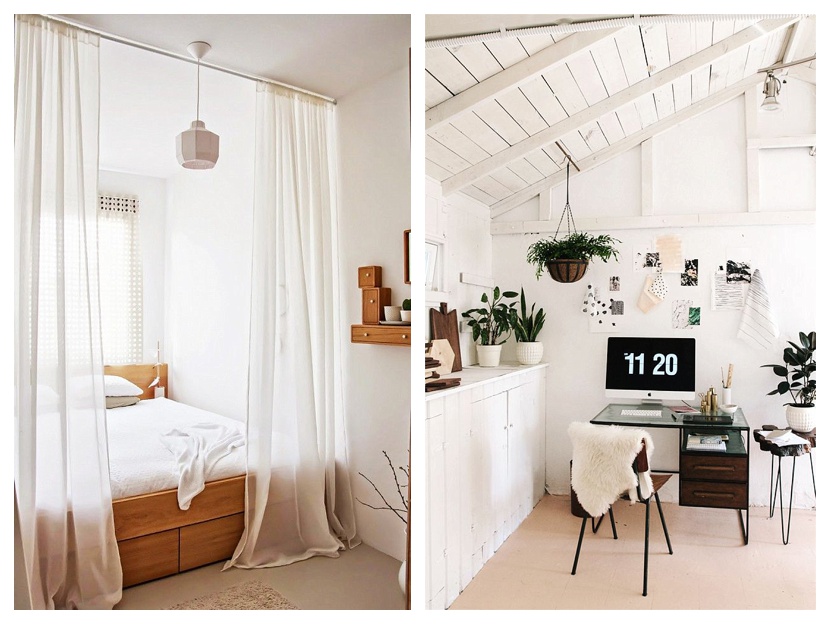 Tip 5 – Embrace The Light: In any small space, natural light is your best friend!  Embrace it by adding sheer or light colored fabrics to your windows so your room gets as much light as possible!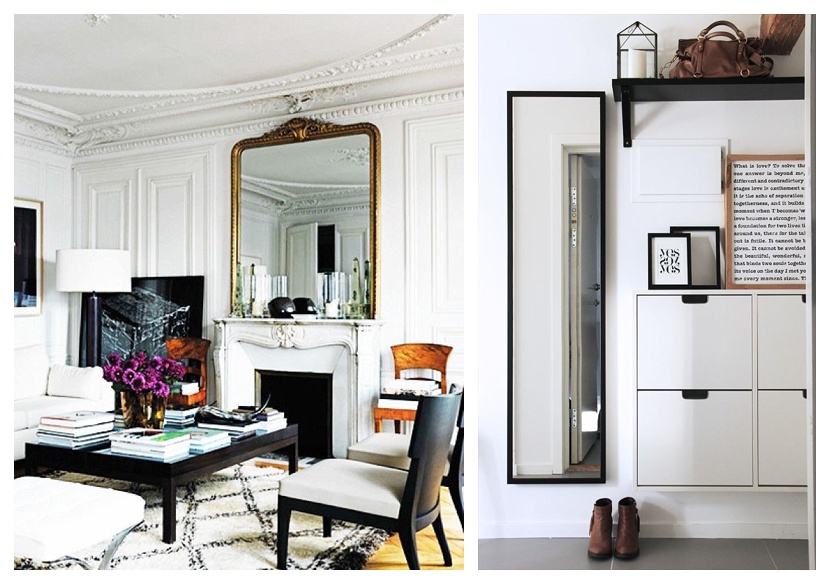 Tip 6 – Mirror Mirror:  By using a mirror you will add a decorative element to your room as well as double the visual space.
v
Image Sources: My Domaine / Sarah Sherman Samuel / Lonny / Pinterest