My Thanksgiving Table This Year
Thanksgiving is such a beautiful holiday.  I especially love the festive colors of the holiday like yellows, oranges and greens.  Every year I have a "friends-giving" at my home here in London and make my specialty Mac and Cheese (it's a Barefoot Contessa recipe, but I take full credit for it at the table… duh).  My favorite part of the holiday though is actually not the cooking, but decorating the table.  So this year I wanted to share with you my Thanksgiving table decor.  I decided to go for a deep dark grey tablecloth and to use rich jewel tones as color pops against the dark backdrop.  I also went for copper accent pieces as I'm especially loving this metal at the moment.  Dark purples mixed with oranges took center stage and I just fell in love with the end product!  Take a look and wishing all of my fellow Americans a very Happy Thanksgiving today!
THANKSGIVING TABLE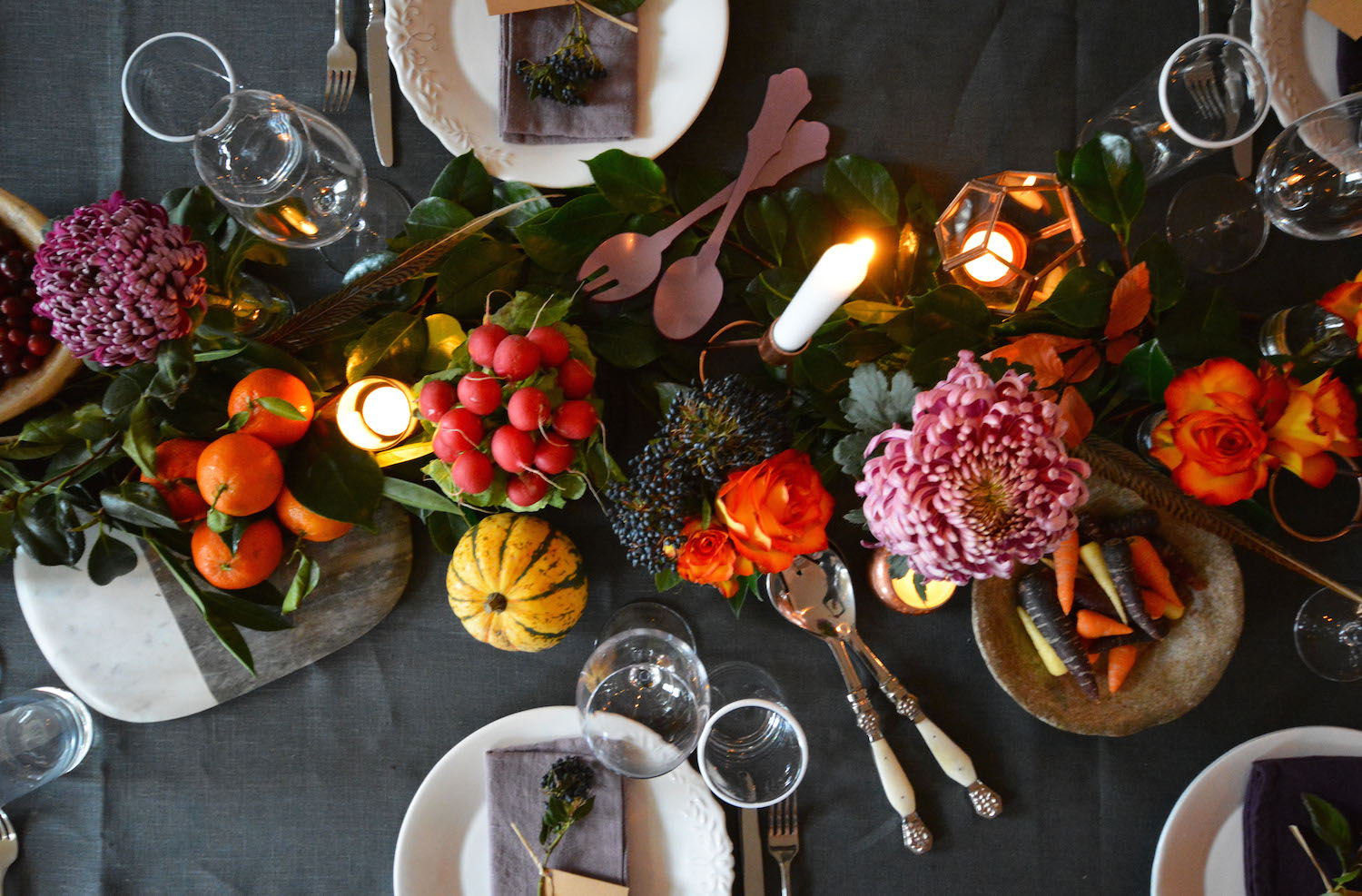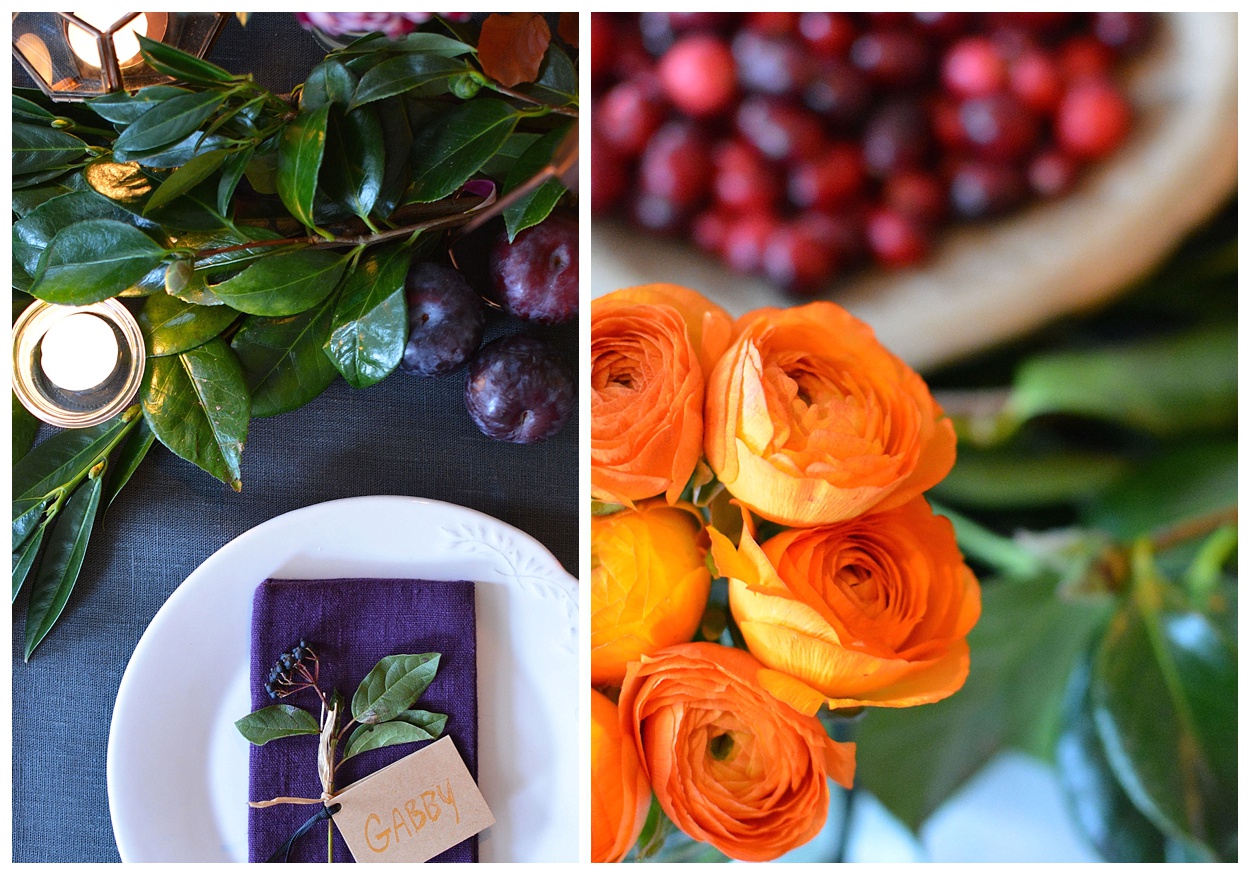 Color Palette:
Dark Grey, Purples, Oranges, Greens and Berry.
 I wanted to concentrate on these rich velvety colors against the deep dark grey backdrop.  I started off by
laying greens
directly on the table as the centerpiece and worked with hues of orange and purple florals to accent it.  I also decided to use cloth napkins in shades of purple and a simple stem of dark berry florals on each plate to tie the name card to.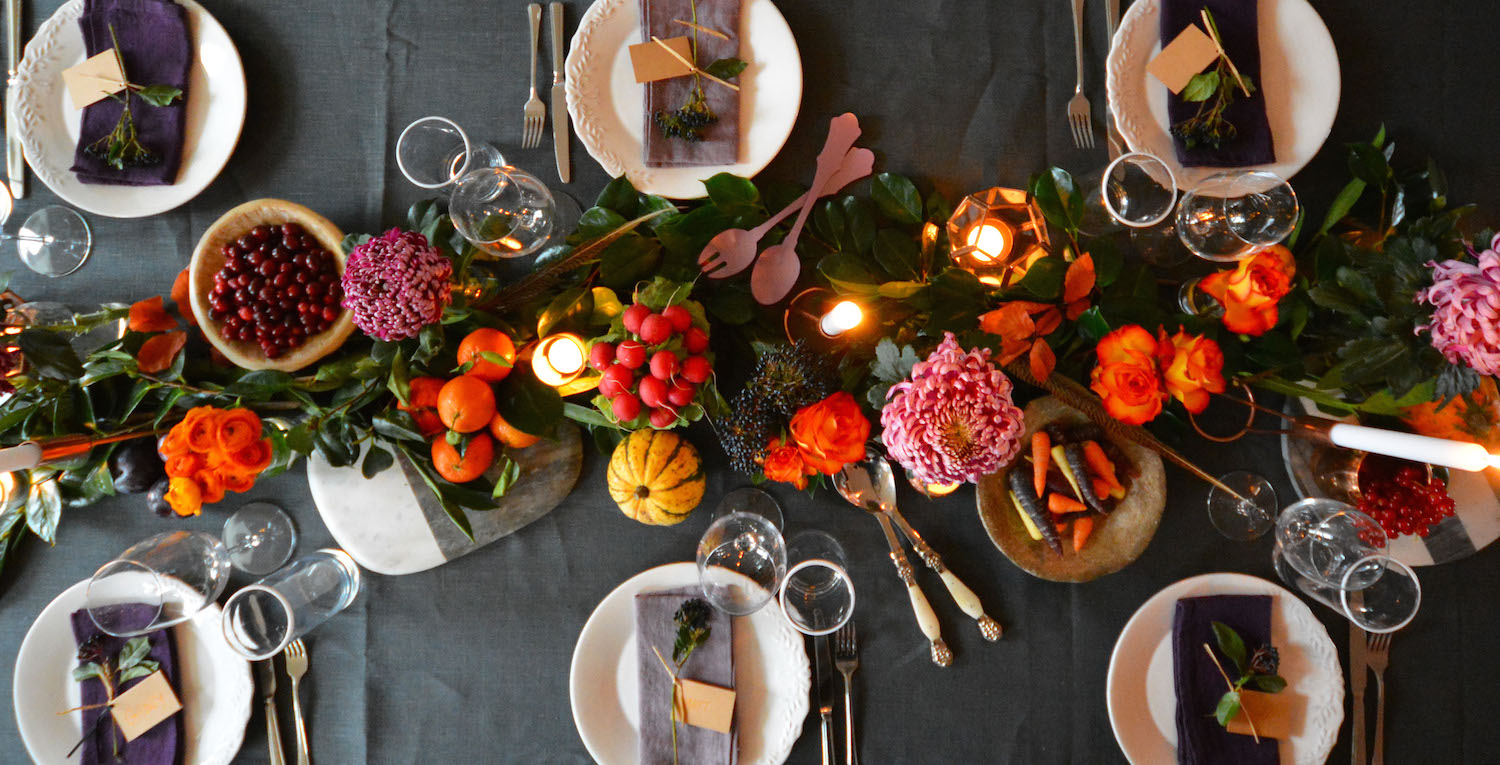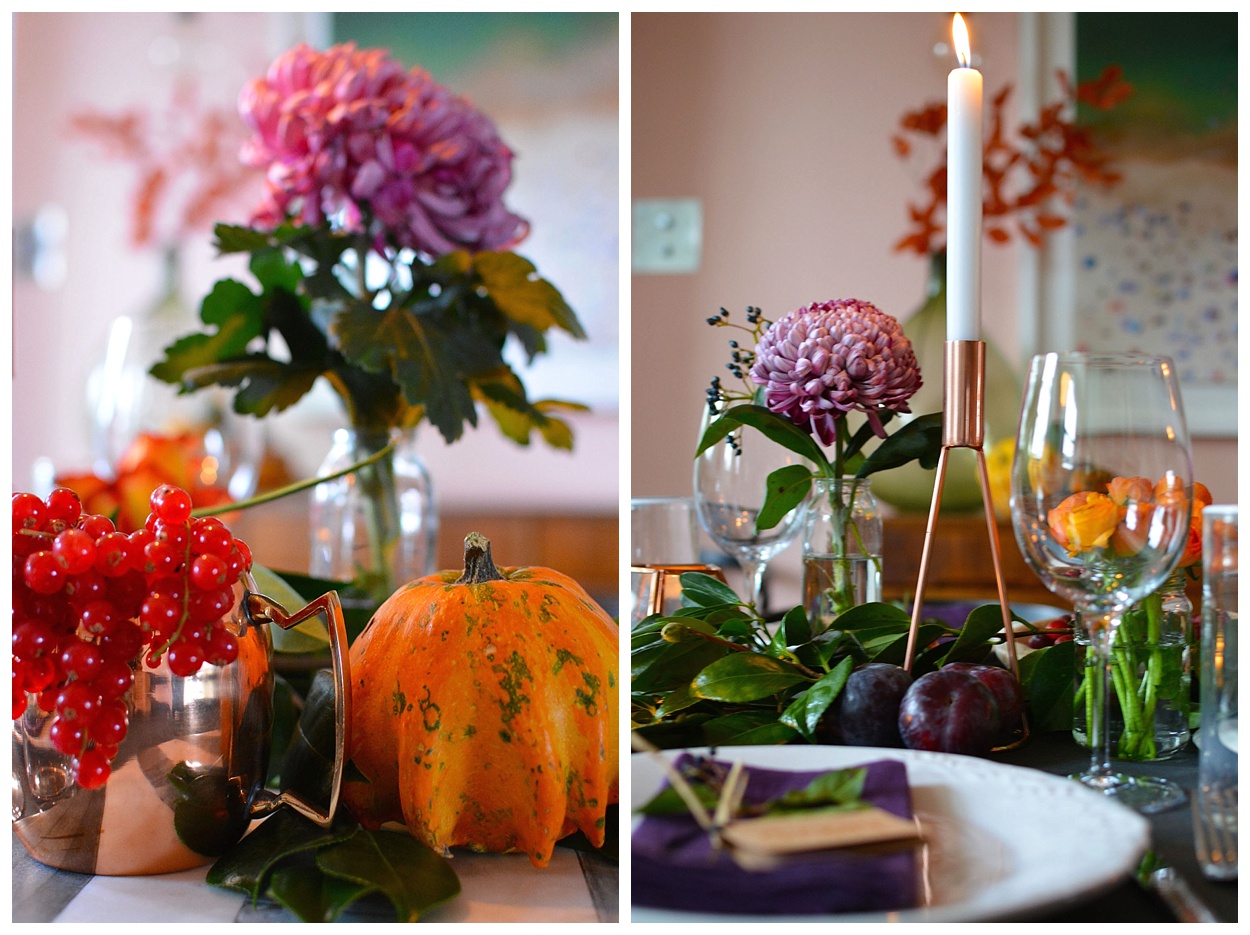 Unexpected Accents
:  I decided to accent with
copper
this year instead of gold.  I have been loving the combination of copper and dark grey and here it also went just perfectly with the plums and oranges of the festive table. I also used
food
to enhance the tablescape.  Little additions like bowls of plums, berries, radishes, mini carrots and clementines brought additional stunning colors that worked still with my palette.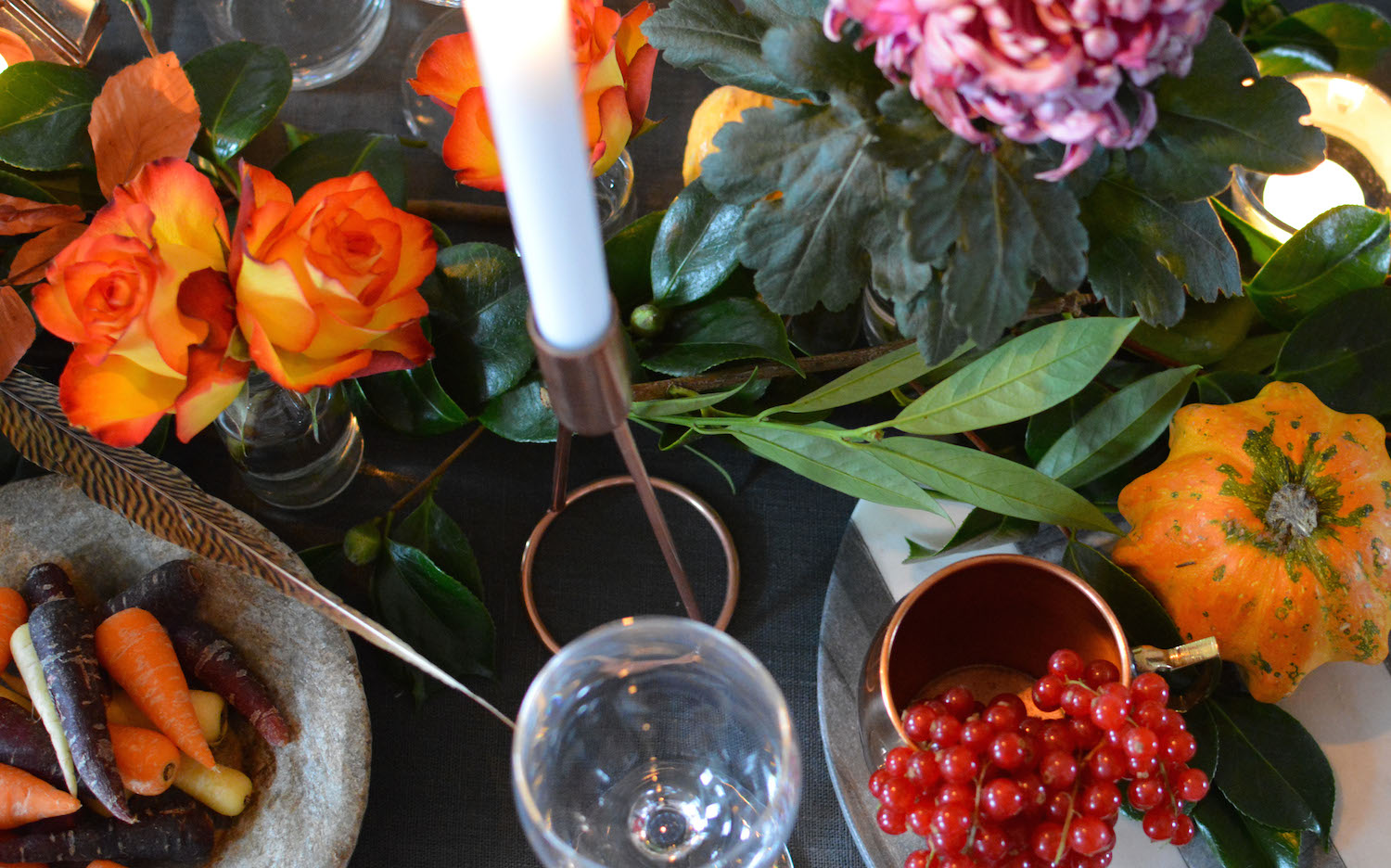 Seasonal Accents: I always love to include little pieces that embrace Autumn.  This year
I tucked in a few
feathers, gourds and leaves
to give the table that extra little something.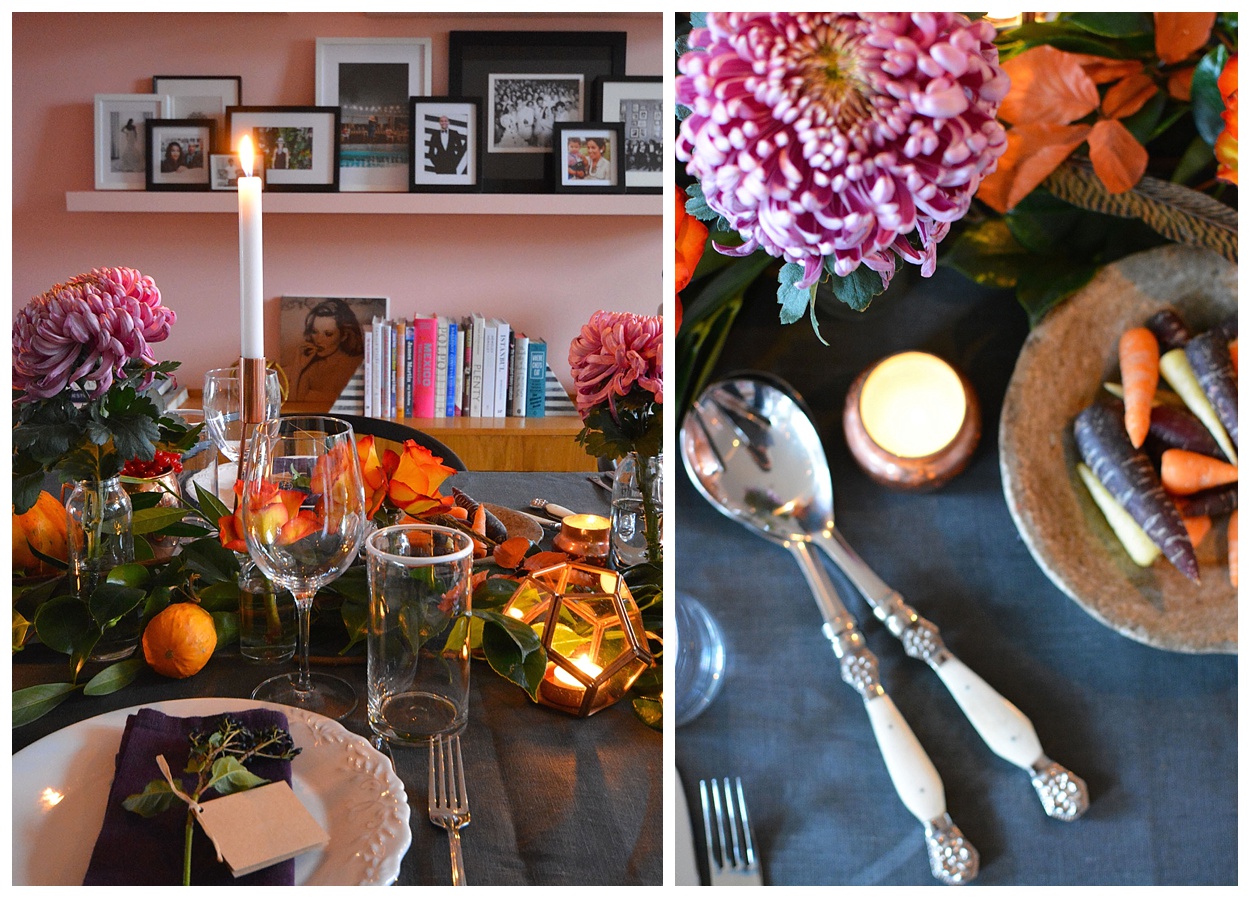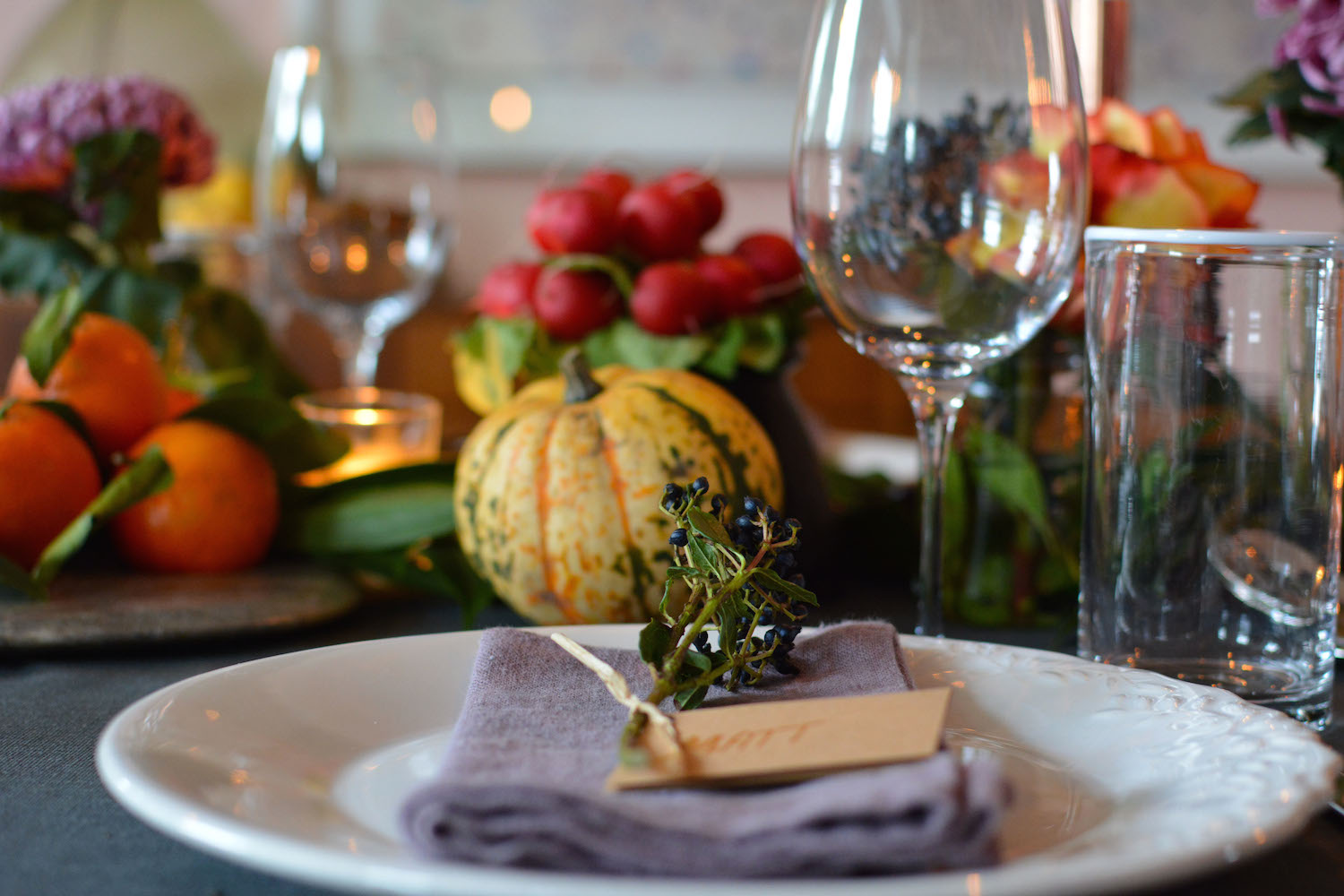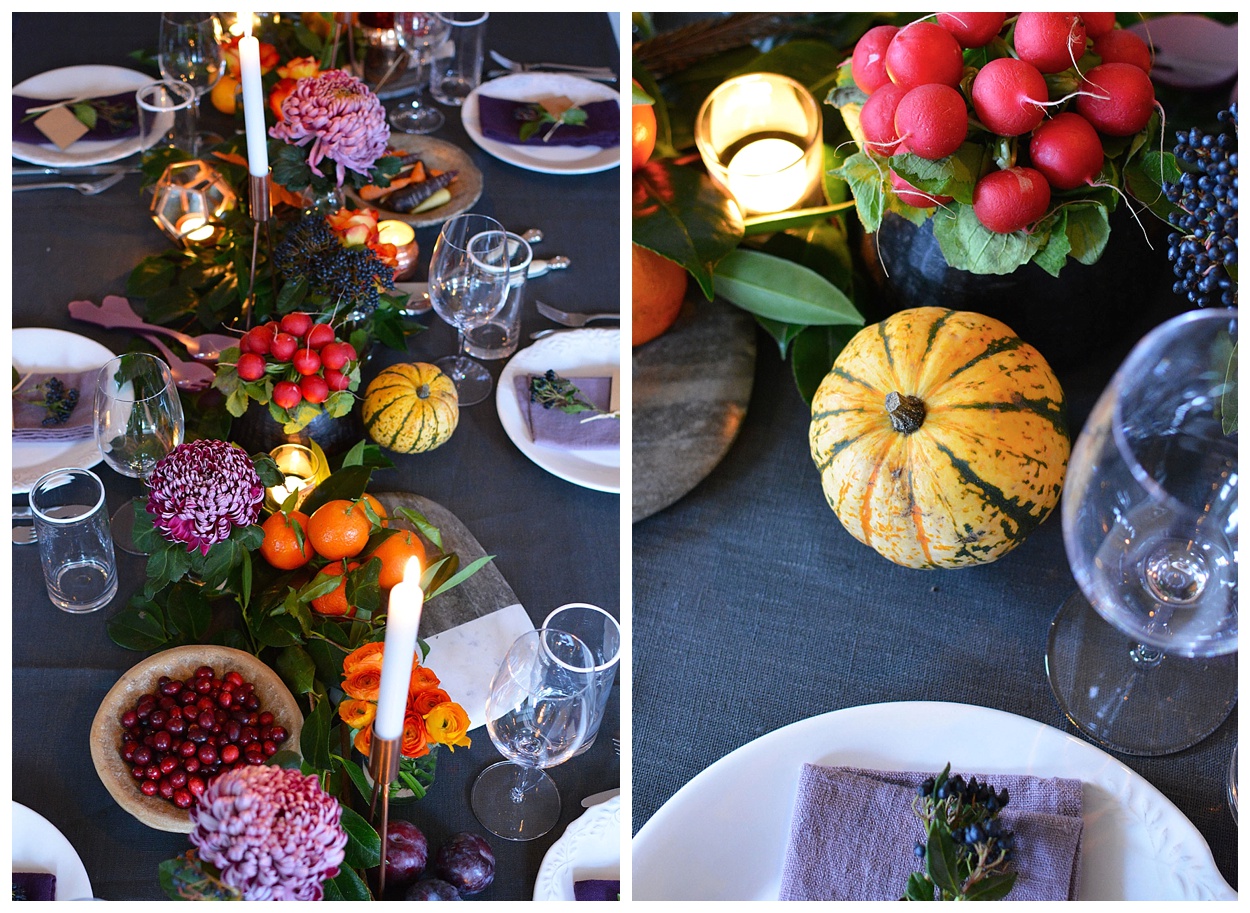 Natural Elements:
 This year I used all
natural stones
as the accent bowls and trays.  So each bowl (like the one with the decorative berries) were natural stones all in neutral colors.  I also included some beautiful
grey and white marble
cheeseboards as a decorative edition.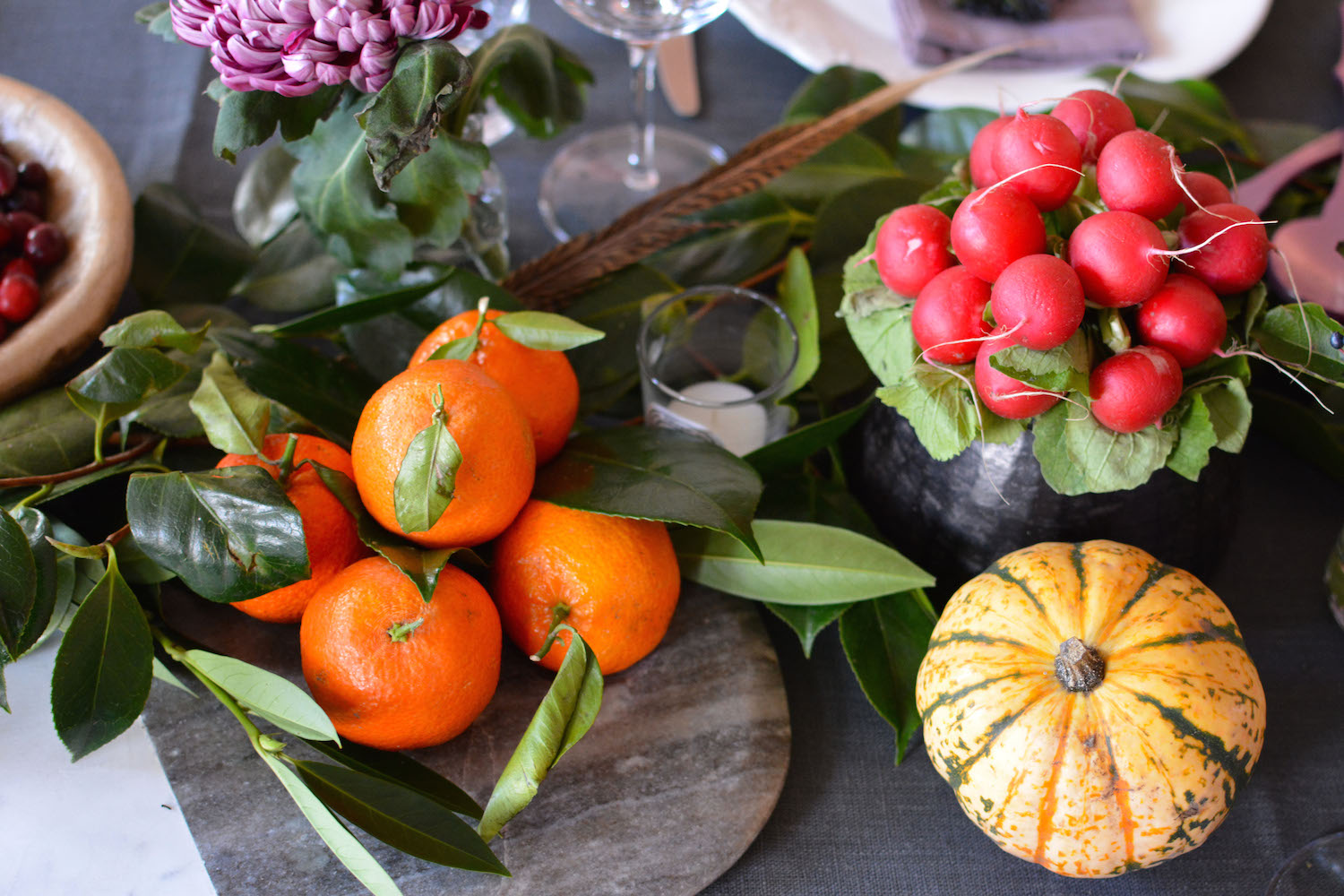 I hope this table provides some color inspiration for your next Thanksgiving or even an Autumnal dinner party at home.  See below the sources for everything and have a very Happy Thanksgiving!
v
SHOP THIS POST
Copper: Habitat, Anthropologie Candle + Hurricane Lantern & Mia Fleur
Grey & White Marble Cheese Boards: Habitat + India Jane
Tablecloth, Napkins and Stone Bowls: The Cloth Shop
Silver Serving Spoons: Anthropologie
Plates: Zara Home