My Favorite Interior Trends For 2016
As it is the New Year, we are all looking to forecast which decor trends will be hot this upcoming year and also which ones are strong enough to roll over from 2015! I was recently asked by Amara Living about my top pick for an interior trend in 2016 (read the full article here). After reading all of the experts picks on Amara and also in my favorite design magazines, I decided on a round up of personal design trends faves for this year! These range from partially painted walls to warm metallics.  I assure you I will be using all (or most) of these in my projects or just at home, but either way I am really feeling these decor looks for the upcoming year.
v
MY FAVORITE DESIGN TRENDS FOR 2016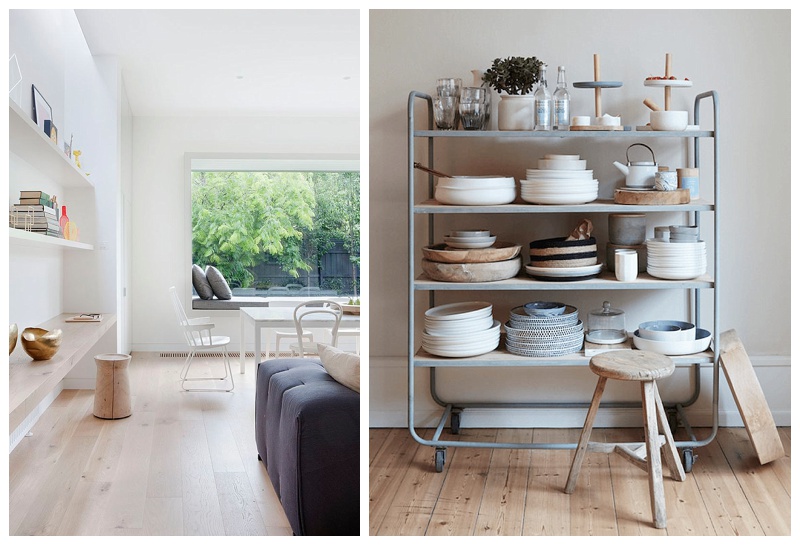 Light Woods: I think in 2016 we will be seeing lots of lighter shades in homes, especially based around wood floors, furniture pieces and wall panelling.  There is a move a toward brighter, minimal spaces and floors like Dinesen are really having a moment.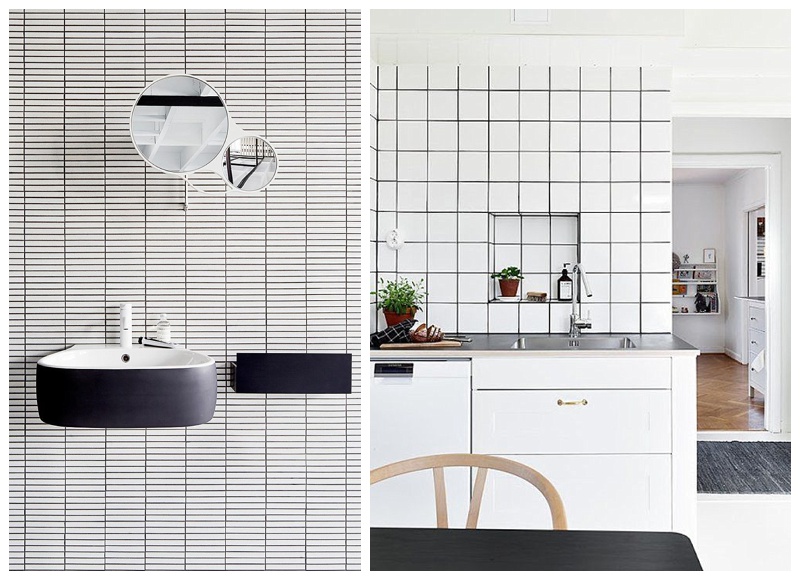 GRAPHIC TILING: While the subway had a major (5 year) moment, I think that we will be seeing a lot more of a graphic aesthetic when it comes to white tiling.  I am personally loving white square tiles with black grouting.  A perfect nod to the 80's which works for me.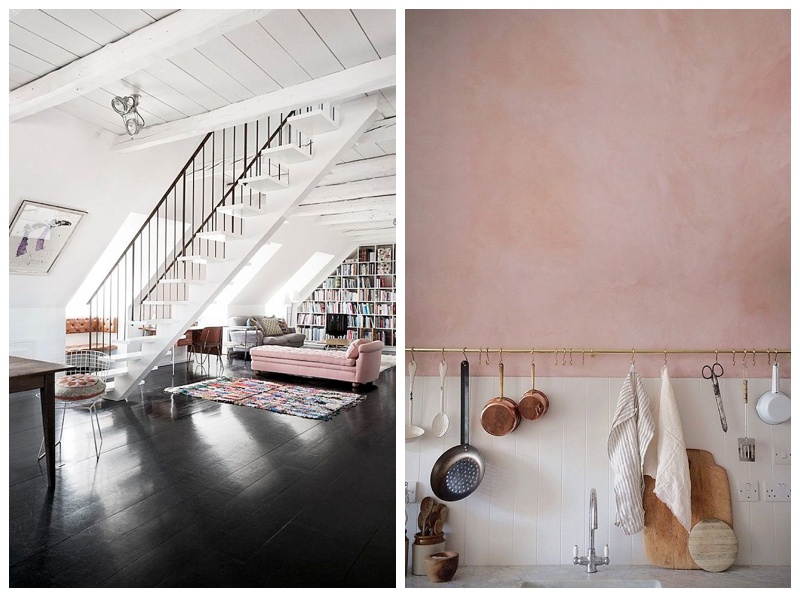 DUSTY PINKS:  With Pantone announcing one of its 2016 colors of the year as Rose Quartz, I think that this pale dusty pink is now on everyone's radar.  For me it's a roll over from last year (see here), but still there is no doubt this color is HOT for 2016.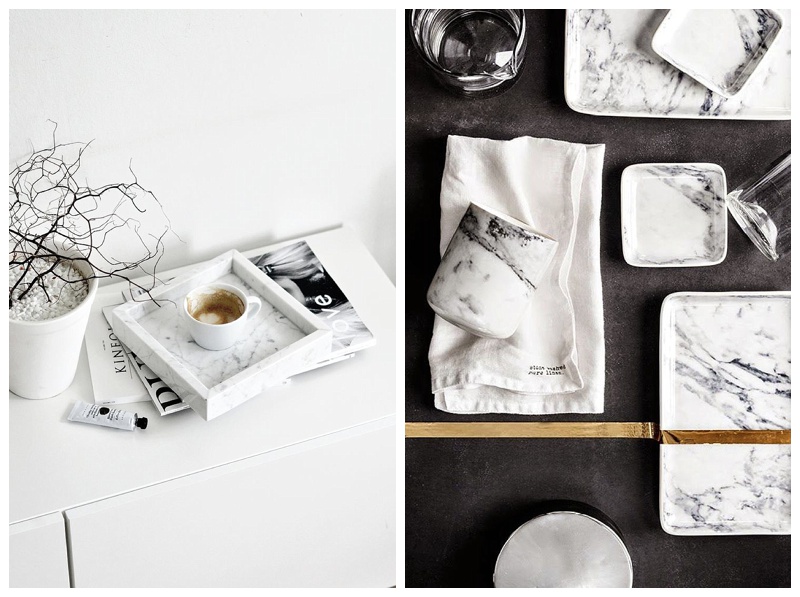 MARBLE: This is another trend from last year that is still quite strong in 2016.  I think that small pops of marble as well as colored marble (greens, pinks and browns) will be a popular look this year.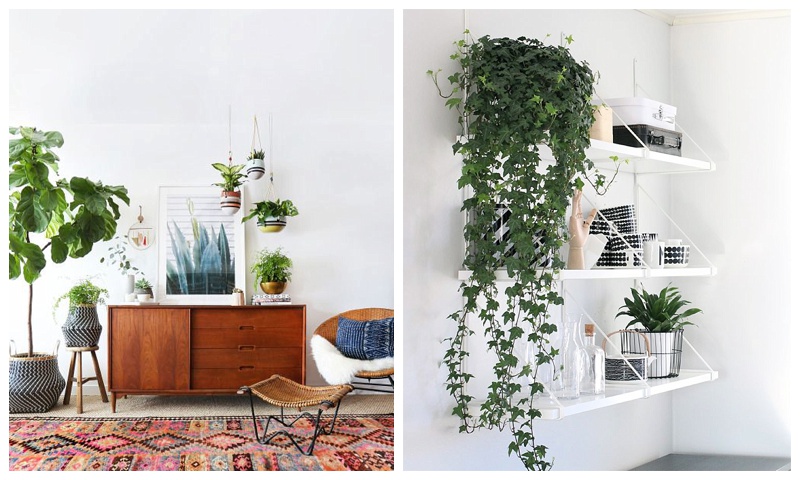 REAL GREENS: I talk about greenery all the time and I honestly think it is an essential element for a lived in space.  This year we will continue to see a lot of greenery in spaces as seen in hanging pants, large statement greenery, succulents and cactus of course.  Also look out for an increase in green walls for interiors and also used as partitions in outdoor and urban spaces.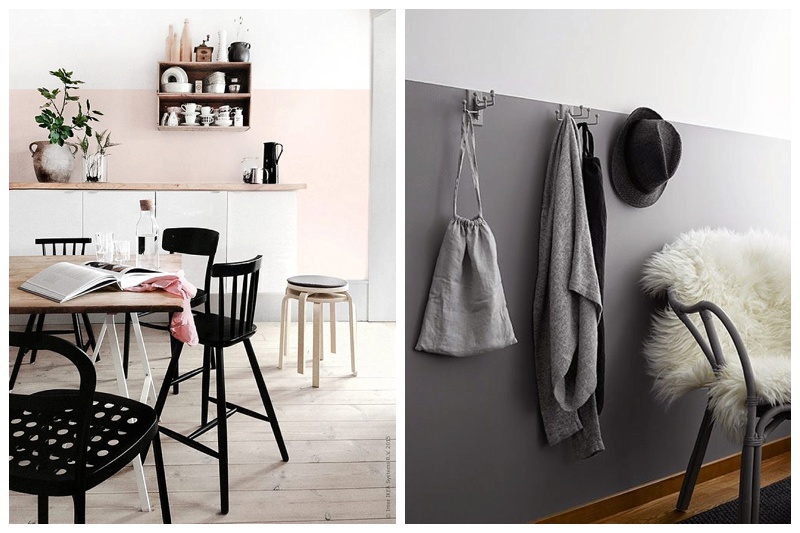 PARTIALLY PAINTED WALLS: I have been seeing this a lot and really love this trend.  This year be prepared to see more experimentation with color on walls but only painted partially or in the form of geometric shapes.  I am big fan of this!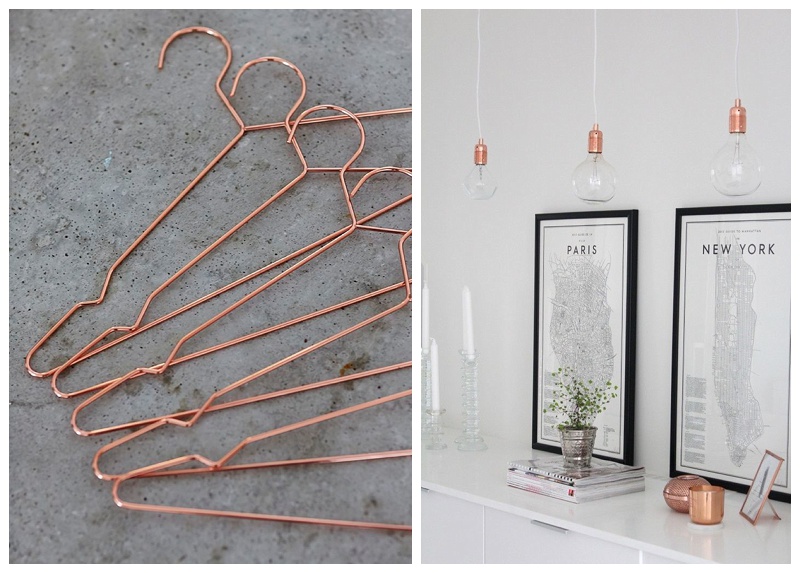 WARM METALS: Metallic touches such as copper and rose gold are everywhere right now and will continue this year for sure (check out my latest room here).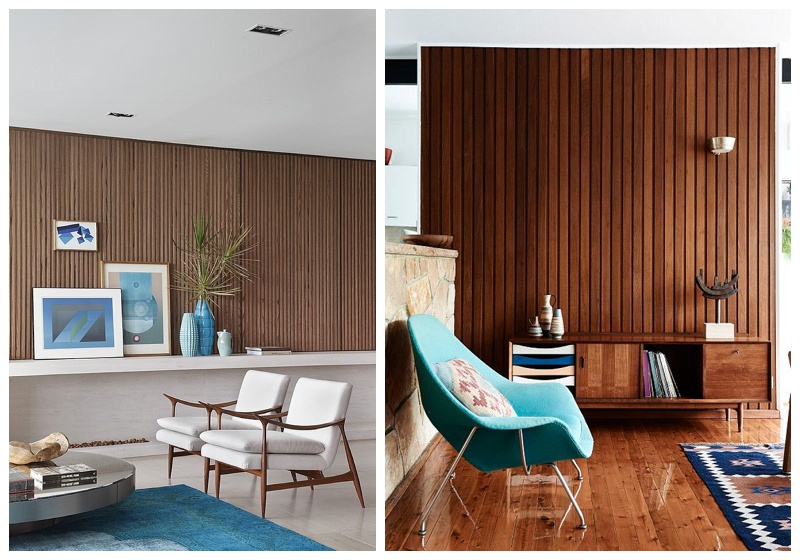 70'S INSPIRED WOOD PANELLING: Saturated wood panels inspired by 70's design will be coming up more this year.  Watch out for it!  I am personally a big fan of this look!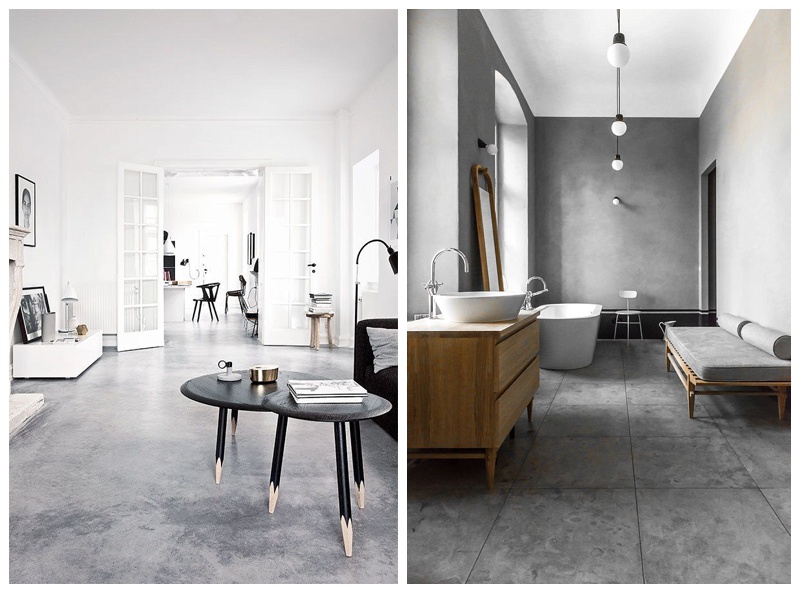 CONCRETE:  Be prepared to see a lot more of this material used on flooring and walls.  Using concrete instead of traditional wood flooring is becoming so popular in achieving an updated industrial but contemporary look.
v
All images sourced via Pinterest