In my opinion, one of the coolest past times here in England is the tradition of afternoon tea. Around London there are so many amazing spots to experience this and you get to feel (just a little bit) fancy for the afternoon. One of my very favorite places to have afternoon tea in London is Sketch, mainly because of the beautiful pink décor inside of their tea room. As great as going out can be, sometimes having an afternoon tea at home with friends can be even more fun. I love the elements of delicious sandwiches, warm scones (personal favorite) and beautiful sweets scattered down a dining table. A great selection of teas is always a fun way to get people talking and let's not forget about the champagne addition (this is optional but in my opinion a must). I have been dying to host an afternoon tea at my home since I moved to England eight years ago, so today I am talking about all of the essentials required to host a stylish (and delicious) afternoon tea party. Here I went for a traditional Spring inspired look using mismatched floral patterned tableware (from the Cuckoo & Butterfly Bloom Wedgwood collection at Amara). Check out how I pulled this look together and the pieces required to set up an unforgettable tea party at home.
v
AFTERNOON TEA PLEASE …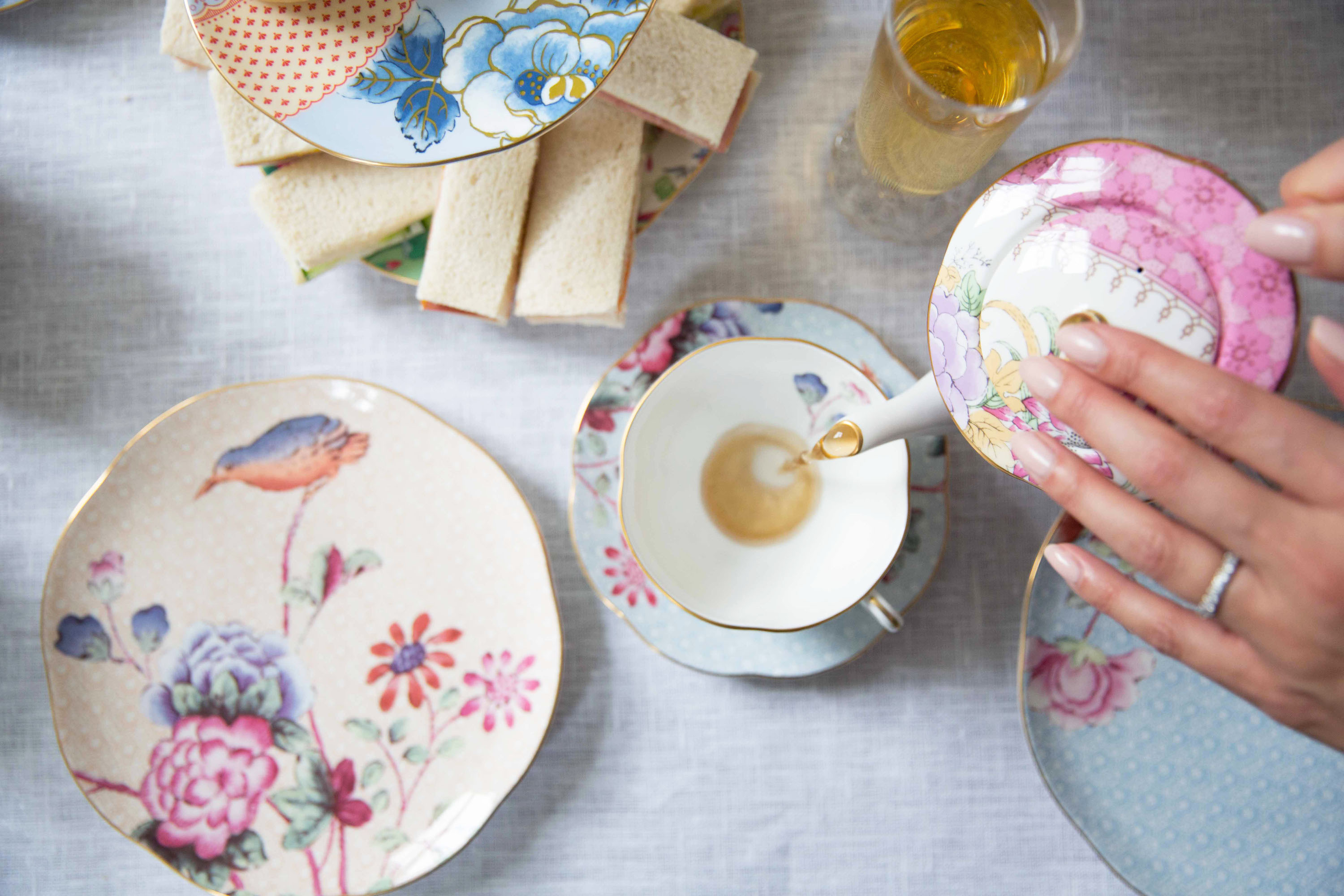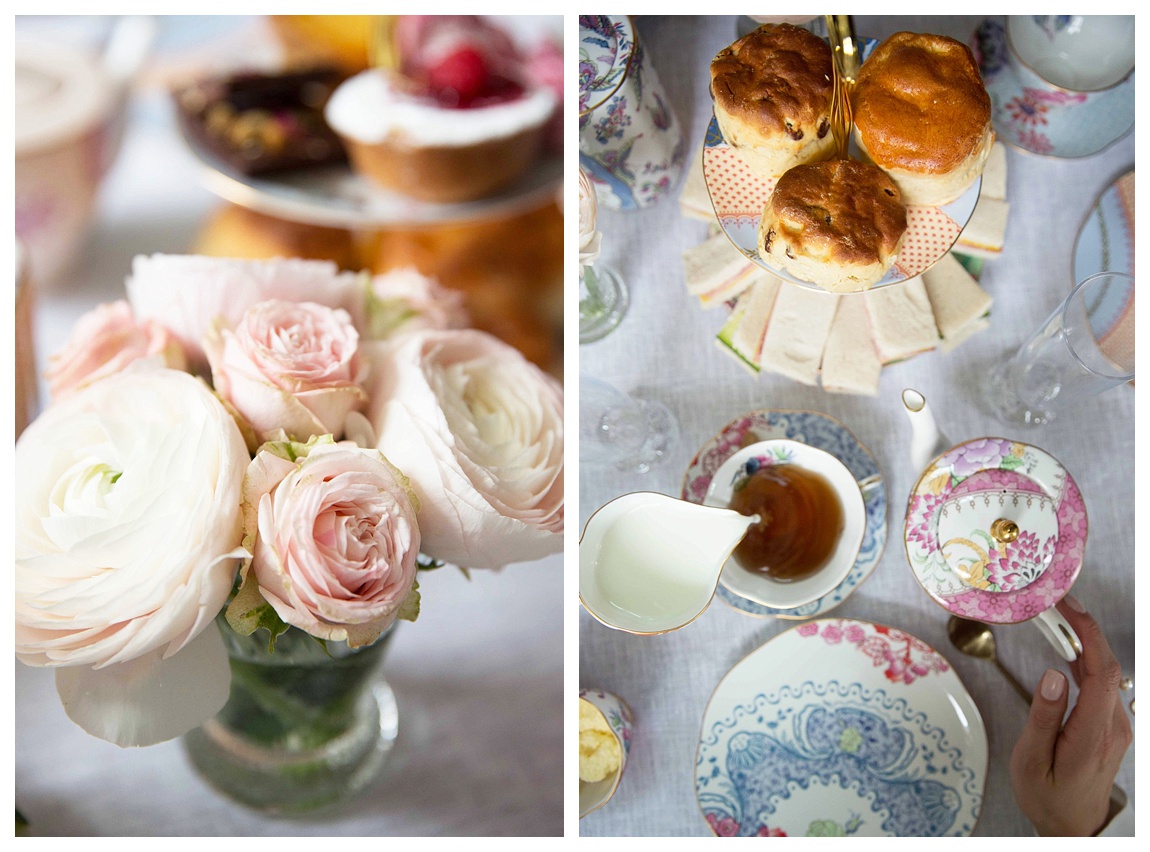 Table Style: When I think of afternoon tea, I typically think of a traditional style. To me this includes mixing patterned tableware. Choose a general theme for the "look" and have fun mixing and matching patterns and pieces, this is such an English style and a tea party is a perfect time to embrace that look.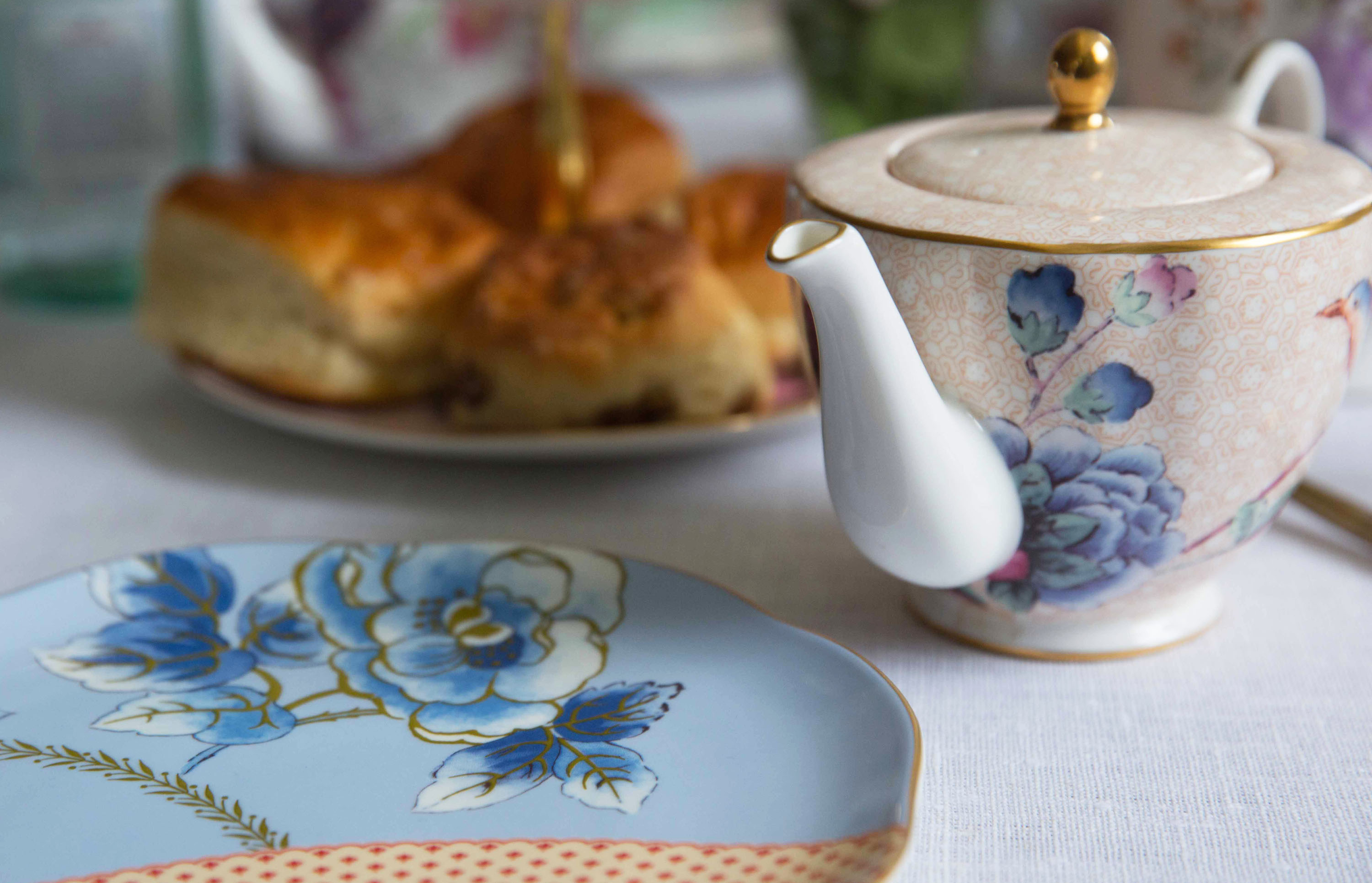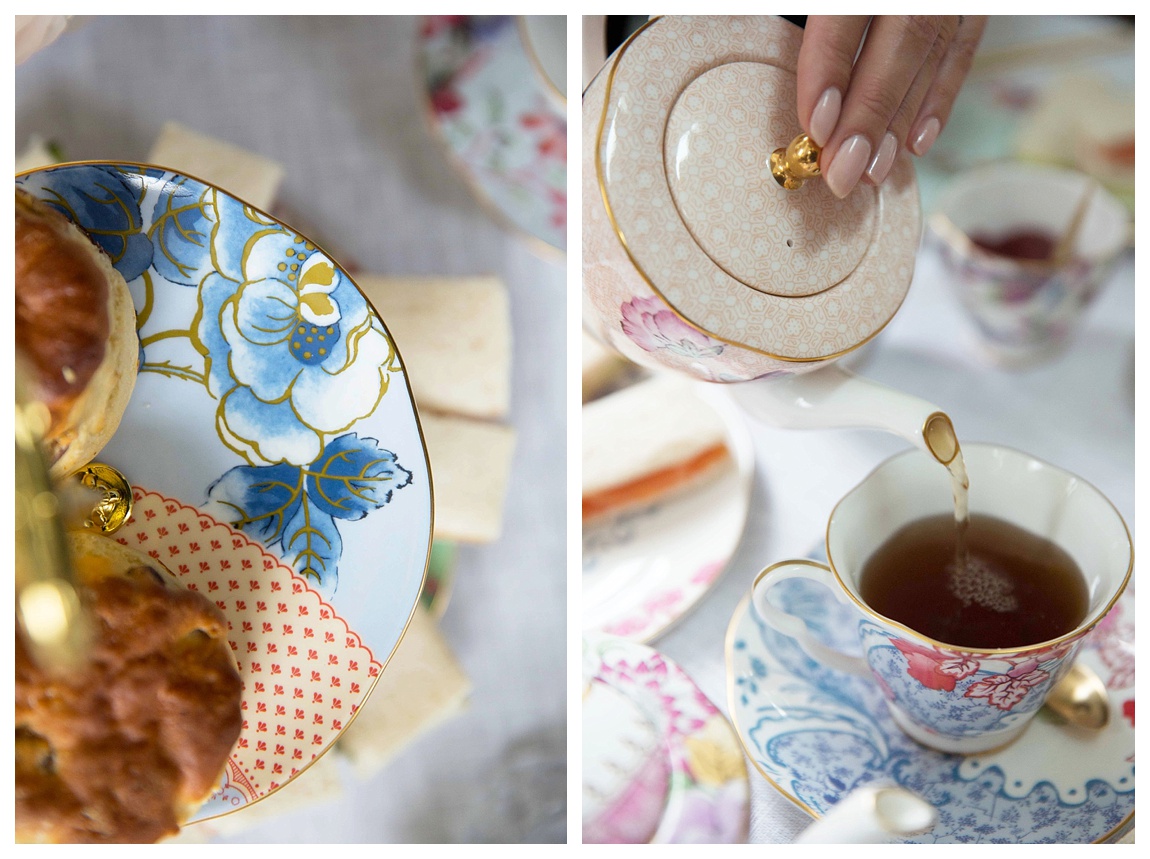 Essential Pieces: It is always great to improvise but essential pieces for afternoon tea include tea cups and saucers, small plates for each person, tiered cake stands for sharing the food (traditionally the sweets go on top and the sandwiches at the bottom), tea pots, side plates (sometimes the scones or additional sandwiches can be brought out on these), champagne glasses, small cutlery.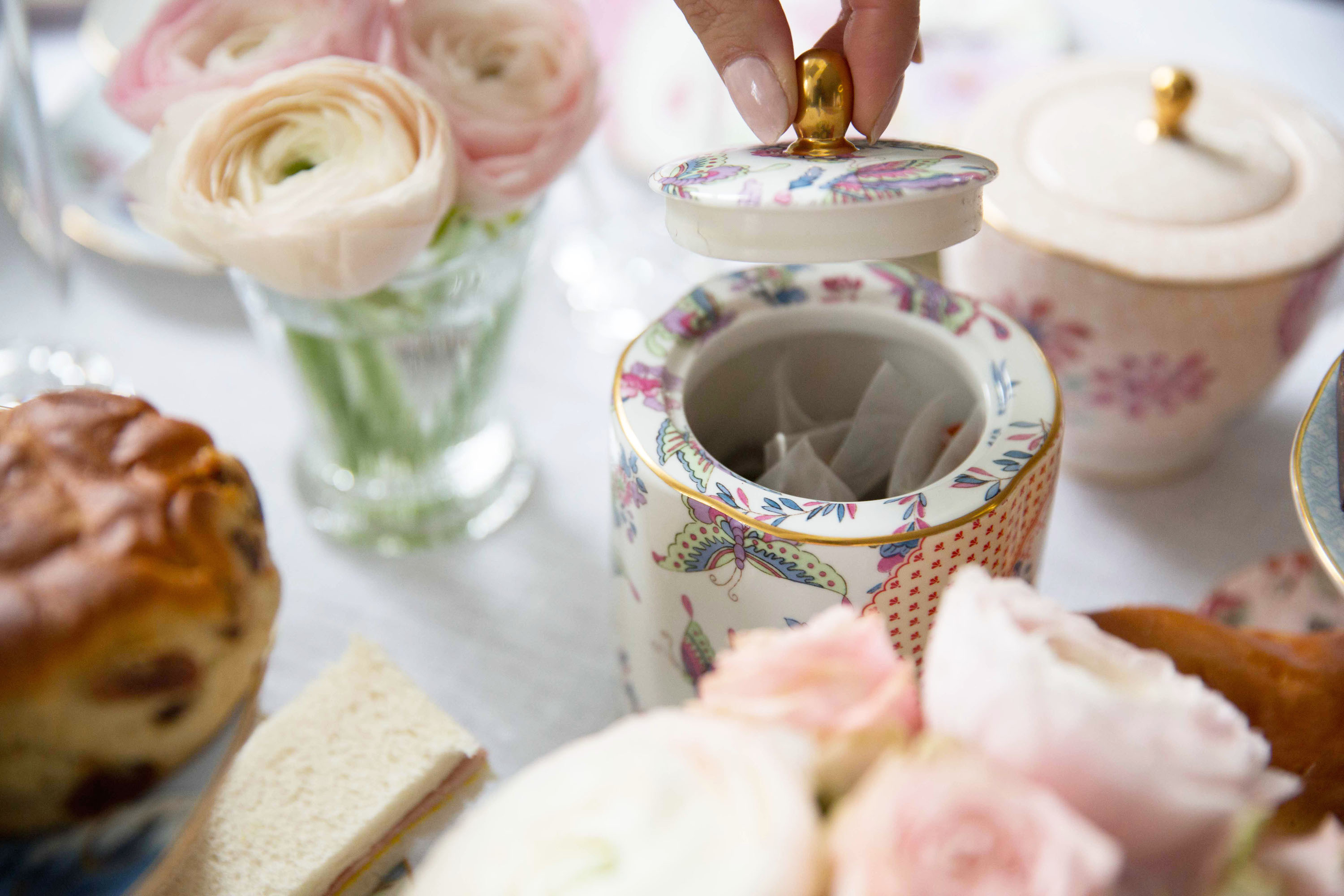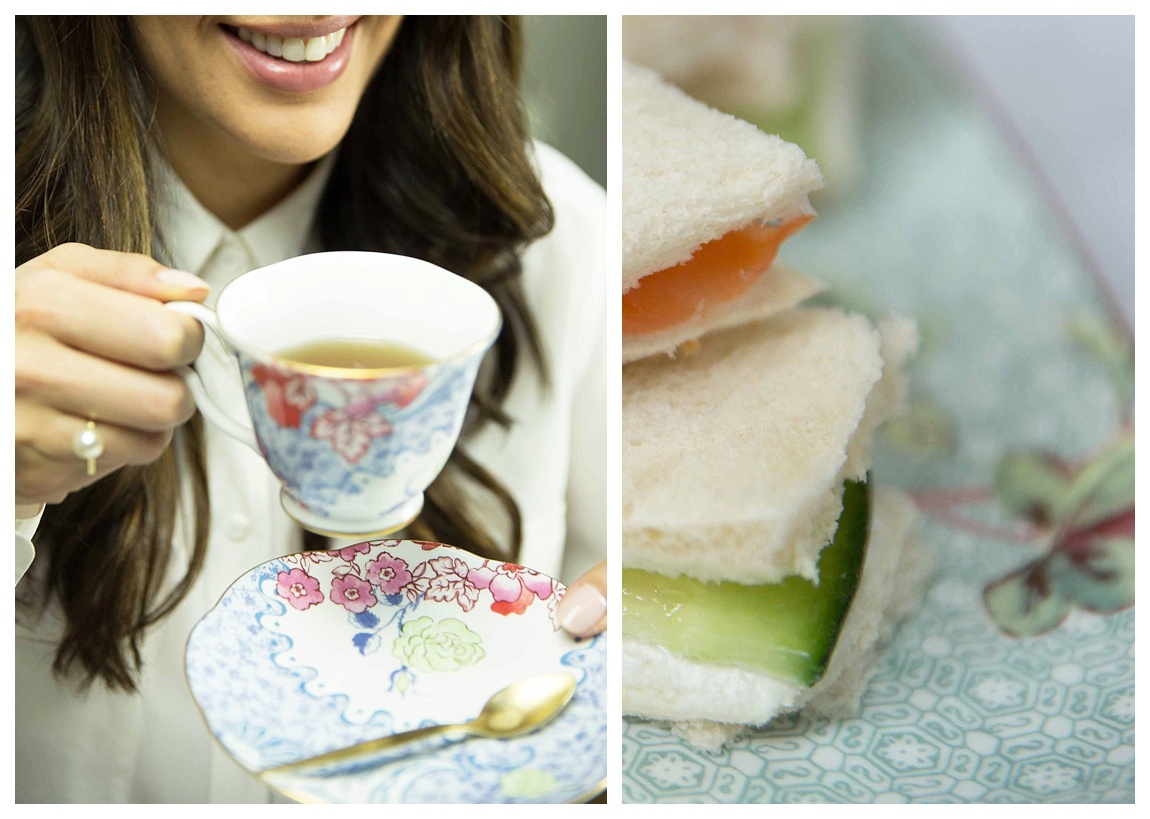 Menu: The menu for a tea party consists of: Tea Sandwiches: see here for a list of the most popular sandwich options. A Selection of Teas: don't just stick to English breakfast and Earl Grey, have some fun choices for everyone like vanilla, rose, green, lemon ginger or jasmine tea. Scones with Jam & Clotted Cream: This is my favorite part of tea time, serve the scones warm for extra points. Sweets: These usually are placed on the top tier of the cake stand. I like to go for a selection of small cakes, tarts and meringue.  Champagne: This is optional, but it never hurts to add some bubbly in my opinion. (I love a pink champagne).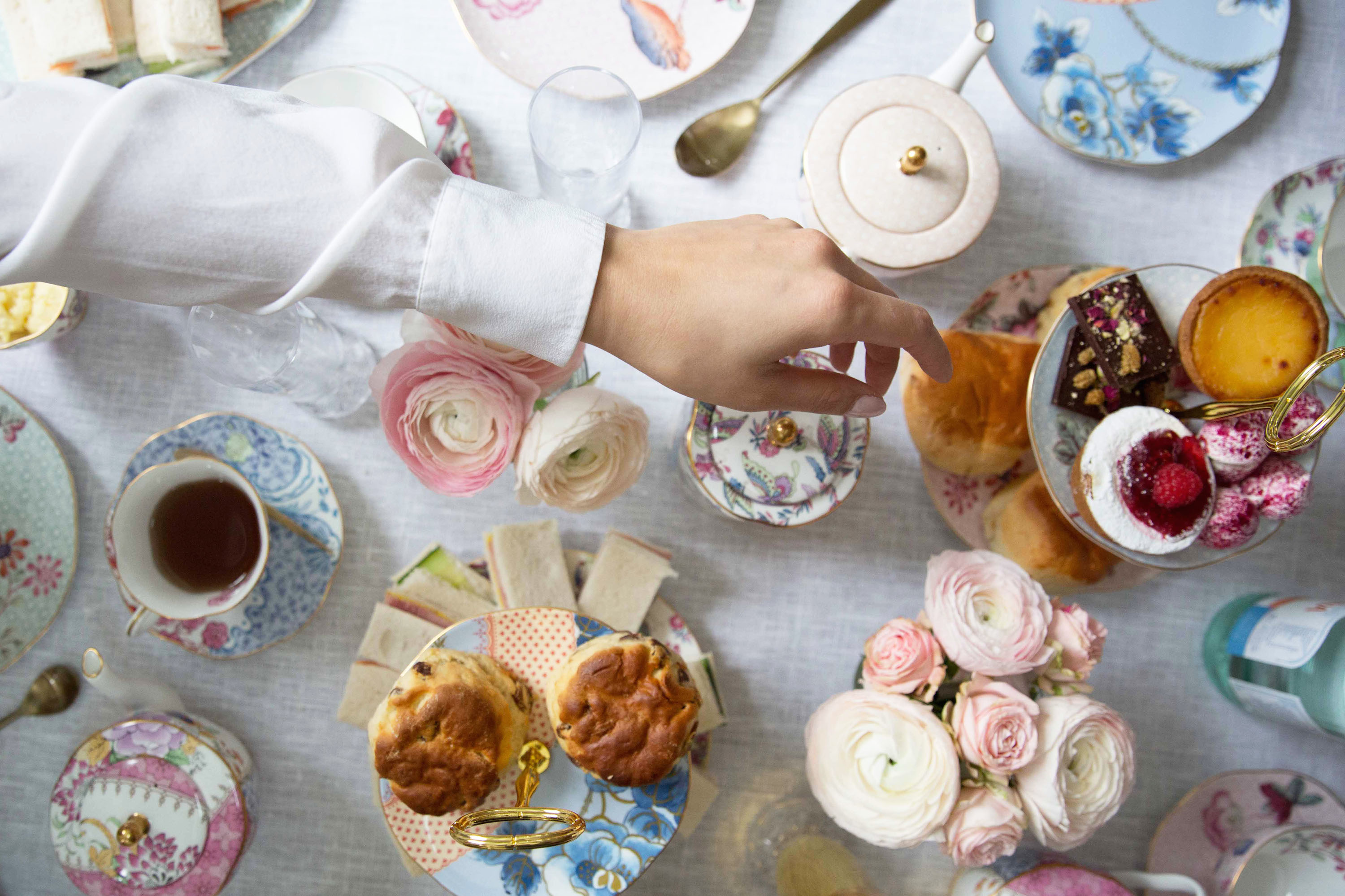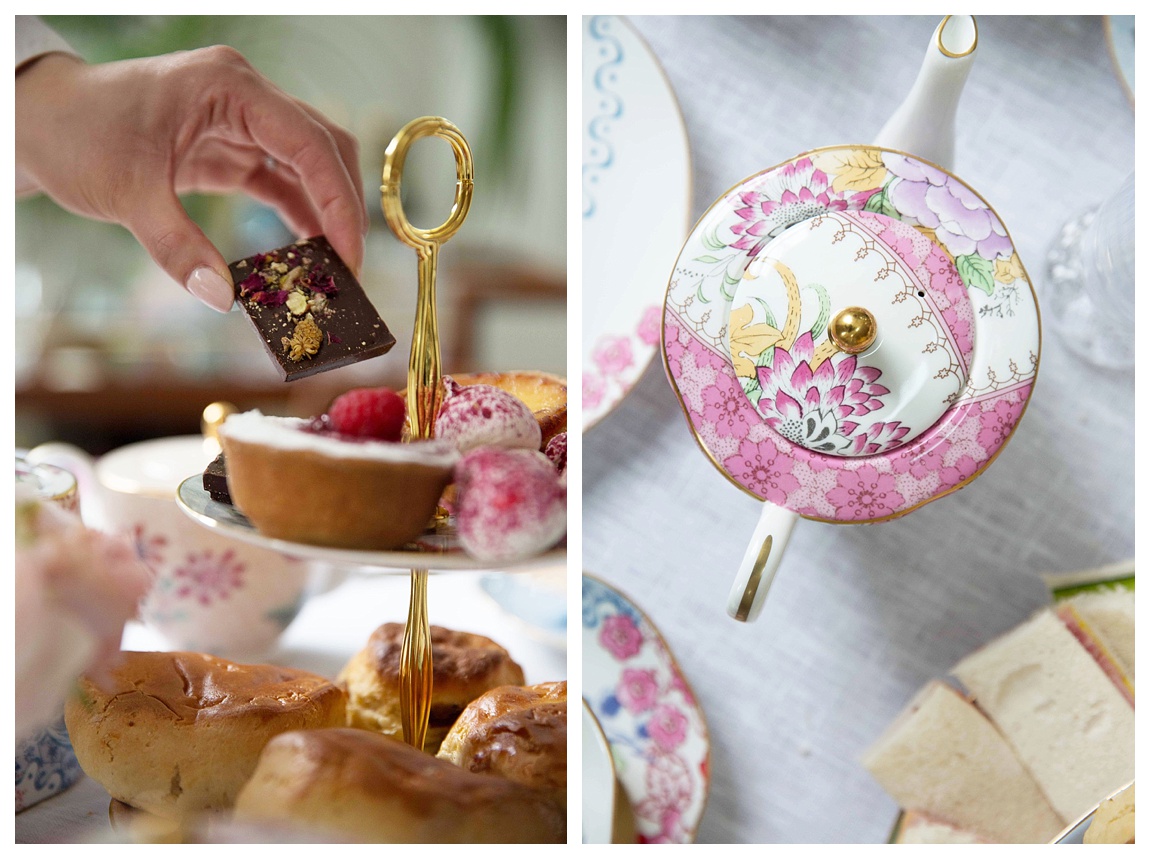 Table Setup: As my tableware is colorful and patterned, I decided to start off with a crisp white linen fabric for a simple backdrop. I mixed the pieces throughout the table so that each setting had different patterns and colors. I finished off by adding very simple spring flowers (like these Ranunculus) in small vases and tucking them in down the table.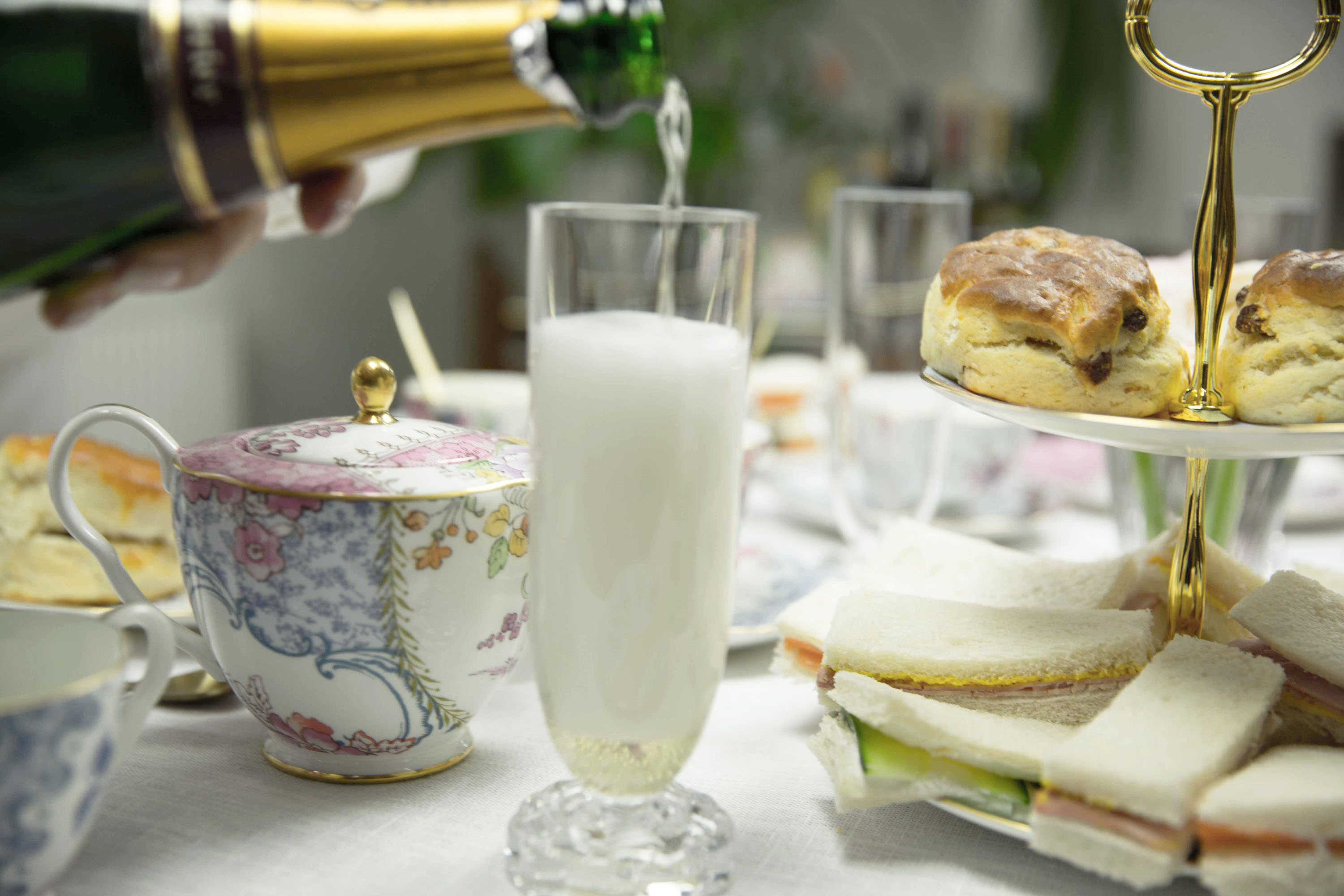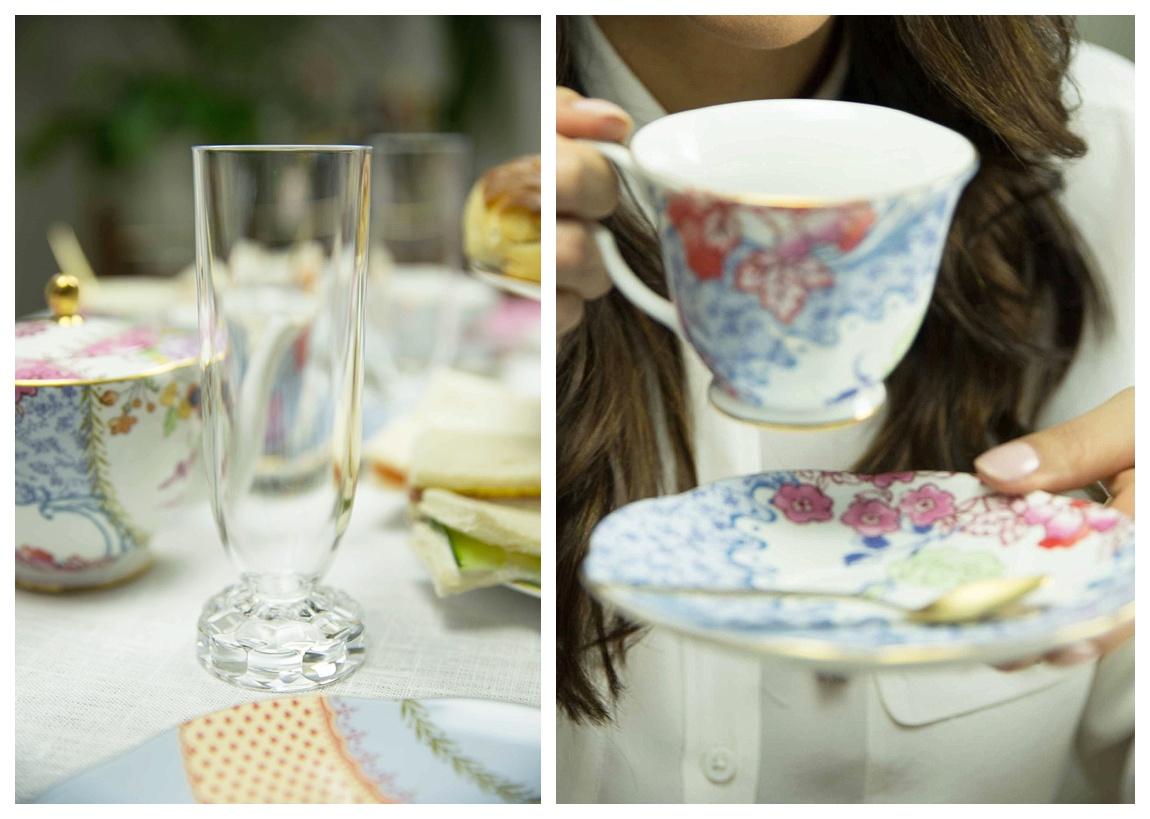 Tea Time: Even though the idea of afternoon tea is to "proper", there is nothing better than taking a fancy-ish event and throwing in some fun causal elements. Turn on your favorite tunes, snap away with the Polaroid camera and pop the bubbly… in other words … have fun with it and make it your own!
v
CHECK OUT THE VIDEO TOO …
v
SHOP THIS POST
Tableware : Wedgwood Collections : Cuckoo & Butterfly Bloom
Gold Cutlery : The Just Slate Company
Champagne Flutes : Kartell 
(All Items From Amara)