This year I kept it really simple for Easter.  Lots of minimal neutral colors and metallic decorated eggs were the decoration of choice for my table.  I loved this simple look that took me no time at all.  After an Easter Egg dye fail (I tried to copy these beautiful marbled eggs but my DIY skills were obviously not up to the test), I decided instead to NOT dye my eggs and use my Flash Tattoos instead to decorate my all white and brown eggs.  The outcome was so great! (I will try the marble eggs again next year.)  All of my tableware was white and I used my new circle fruit bowls with the modern light wood handles as my "Easter" baskets for the table.  Happy Easter everyone!
v
EASTER EGGS & MINIMAL TABLE DESIGN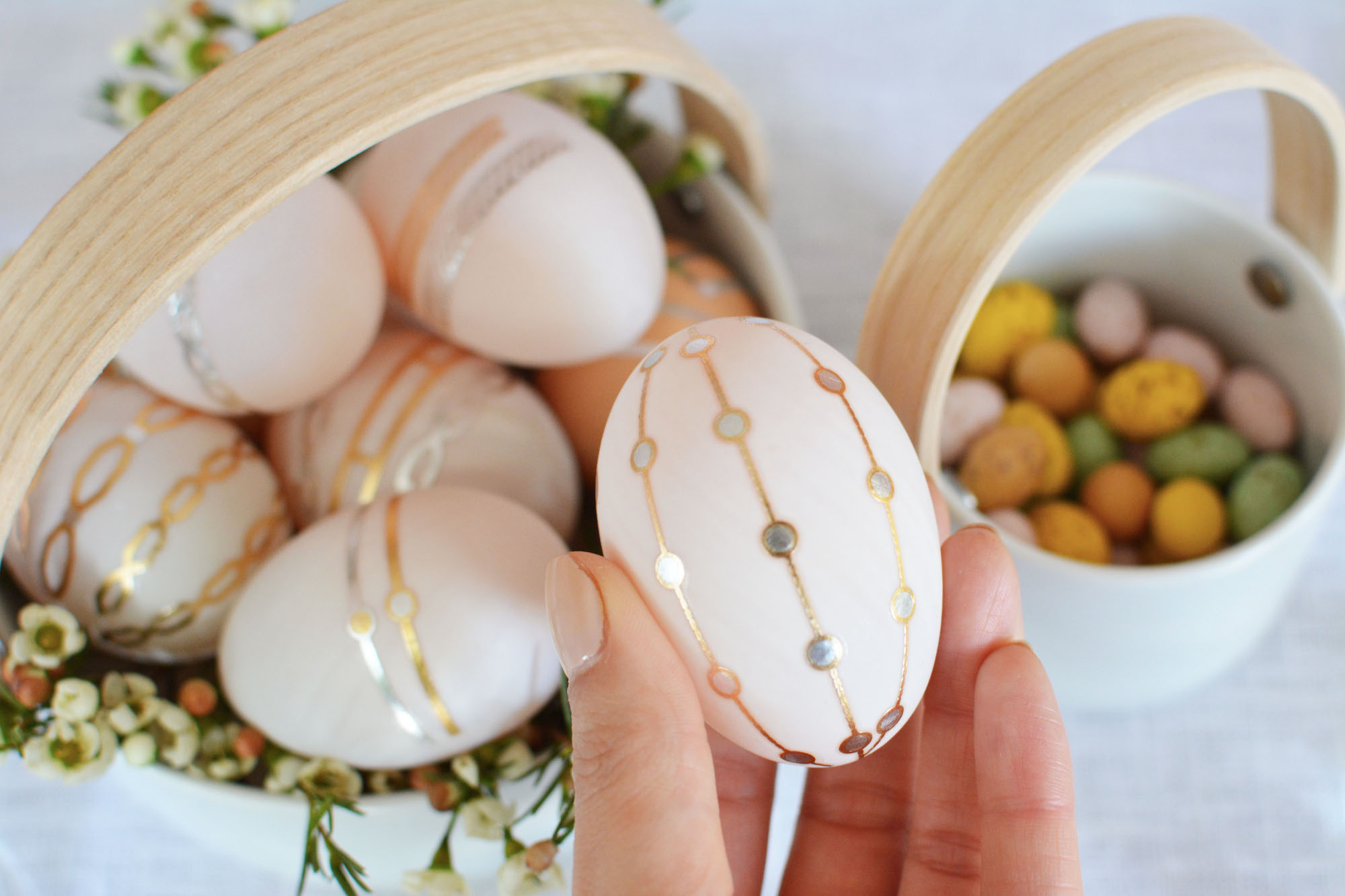 There are my decorated eggs.  I used my Flash Tattoos for metallic designs on plain white and brown eggs.  I love how they came out and they were so easy (no mess)!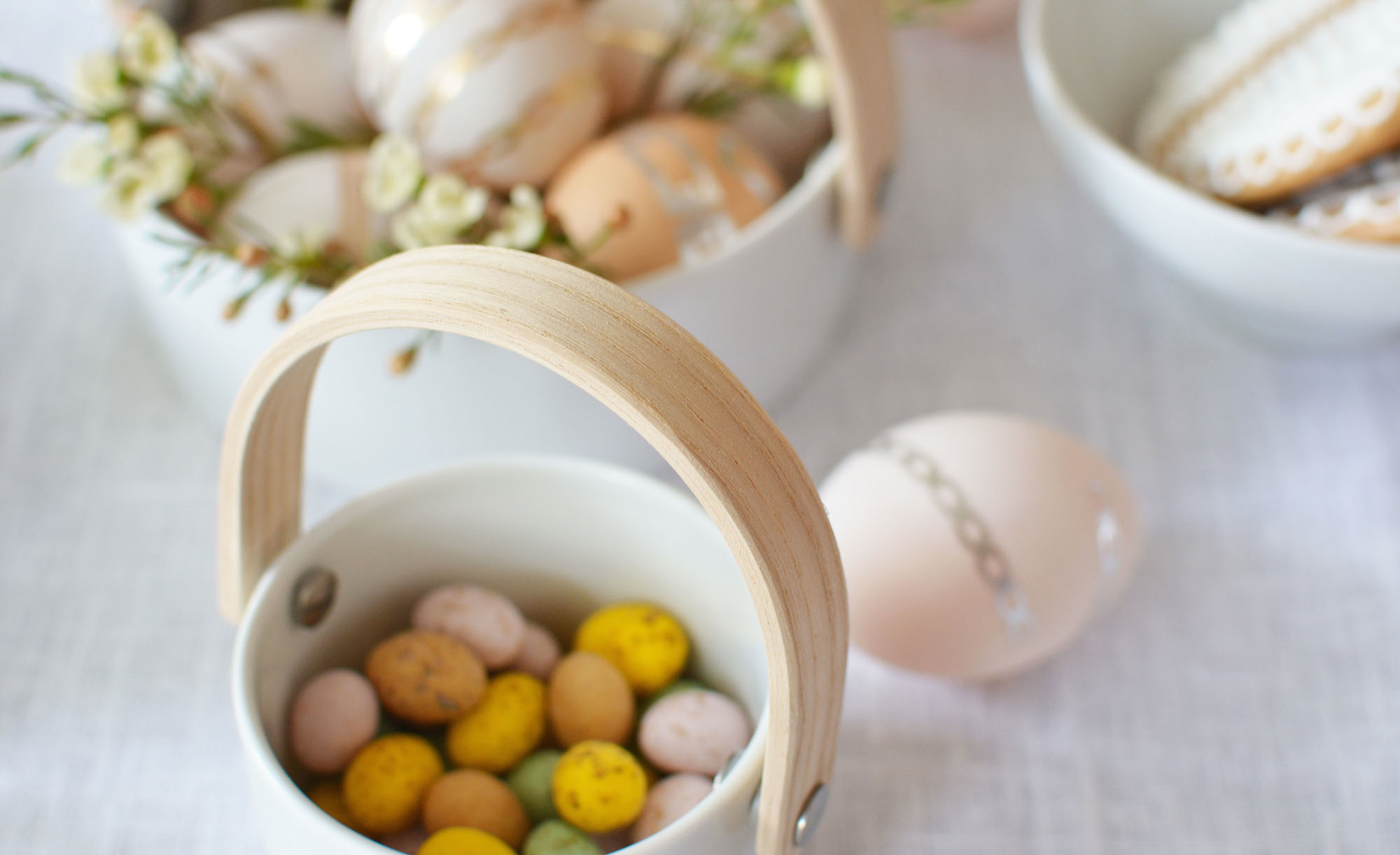 The most beautiful modern glass and wood circle bowls from LSA (shop them here & here). Normally I use them for fruit but they looks so beautiful with my Easter decor.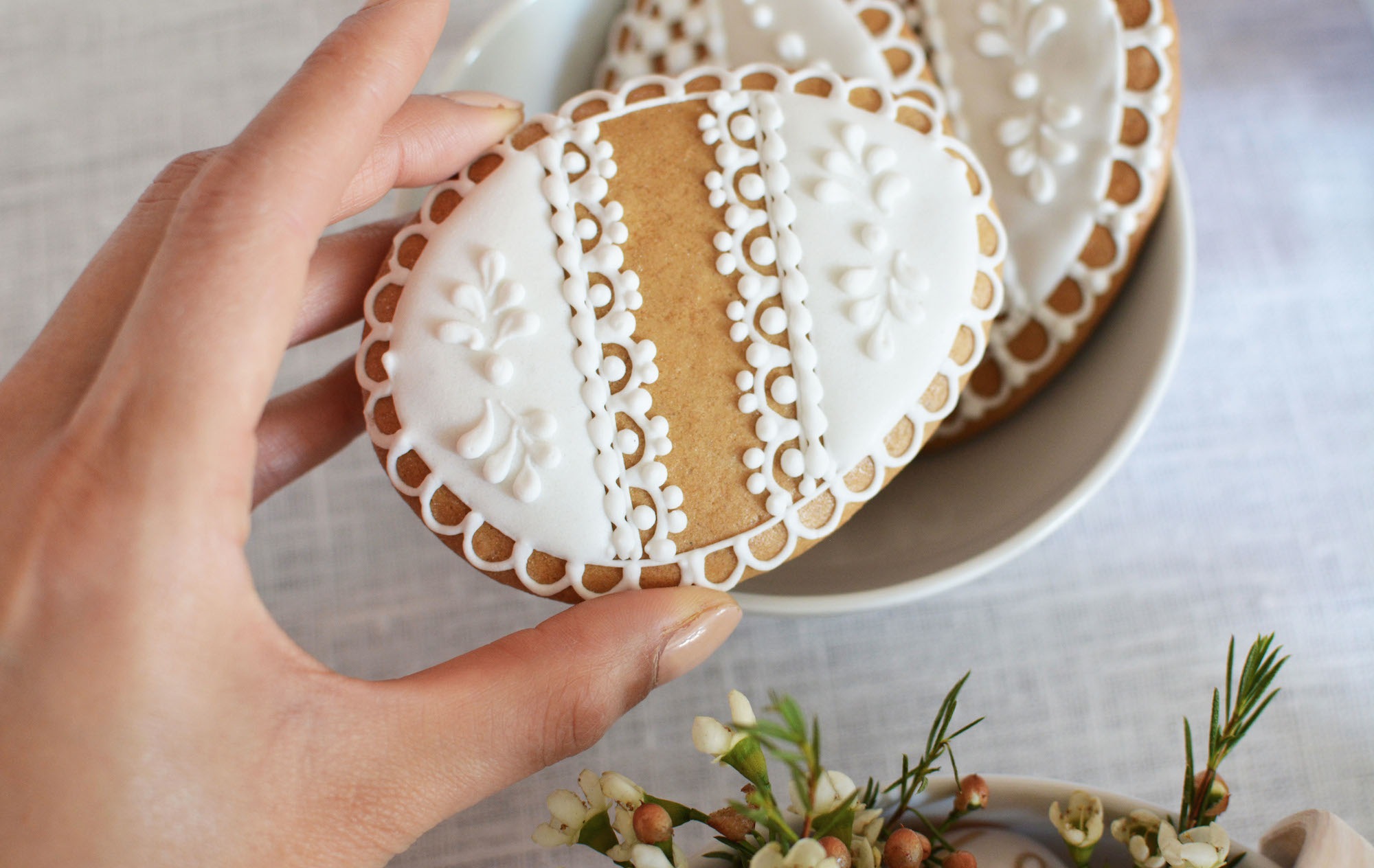 These cookies from Whole Foods are amazing.  They were each designed differently and I couldn't help but to get a few.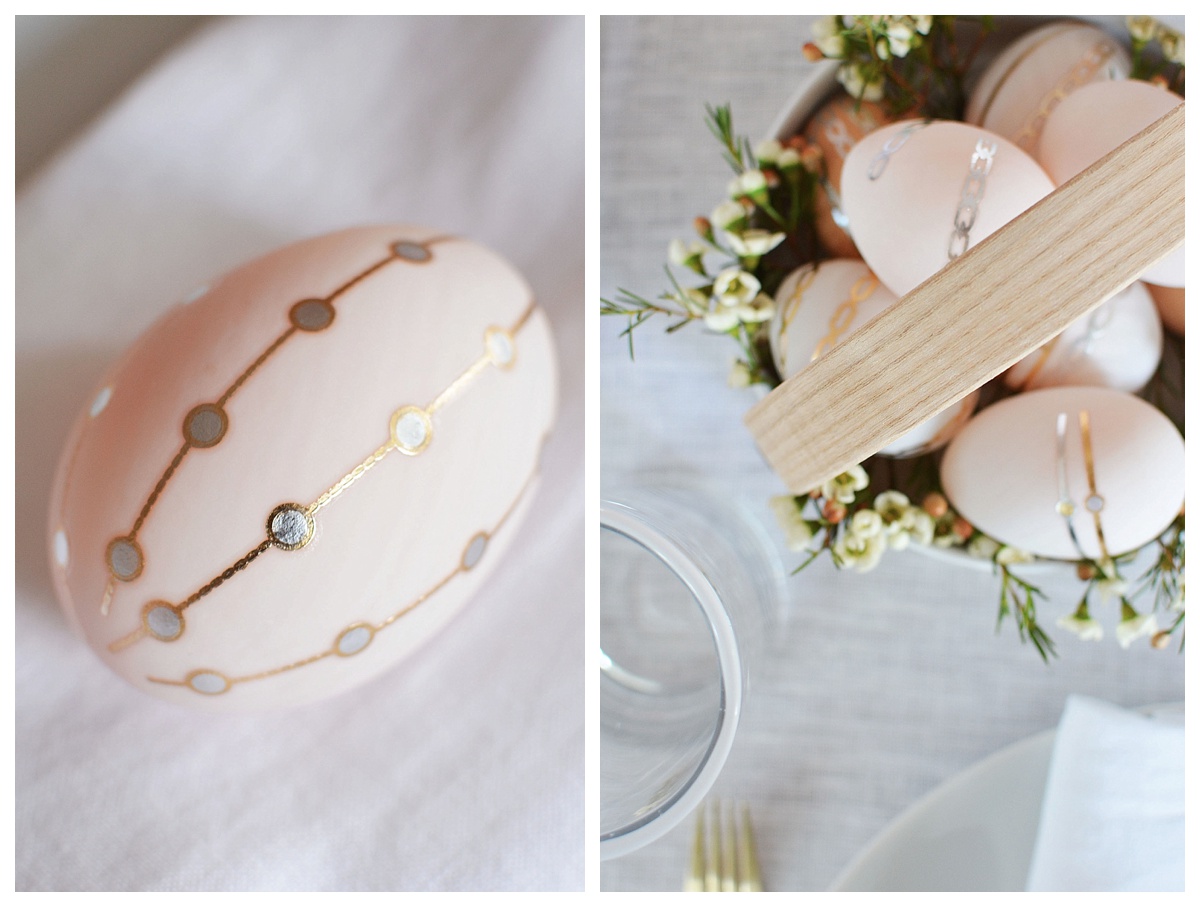 I added simple Spring buds to my basket and on the table itself.  These florals added to the neutral theme of the table and also added some seasonal accents.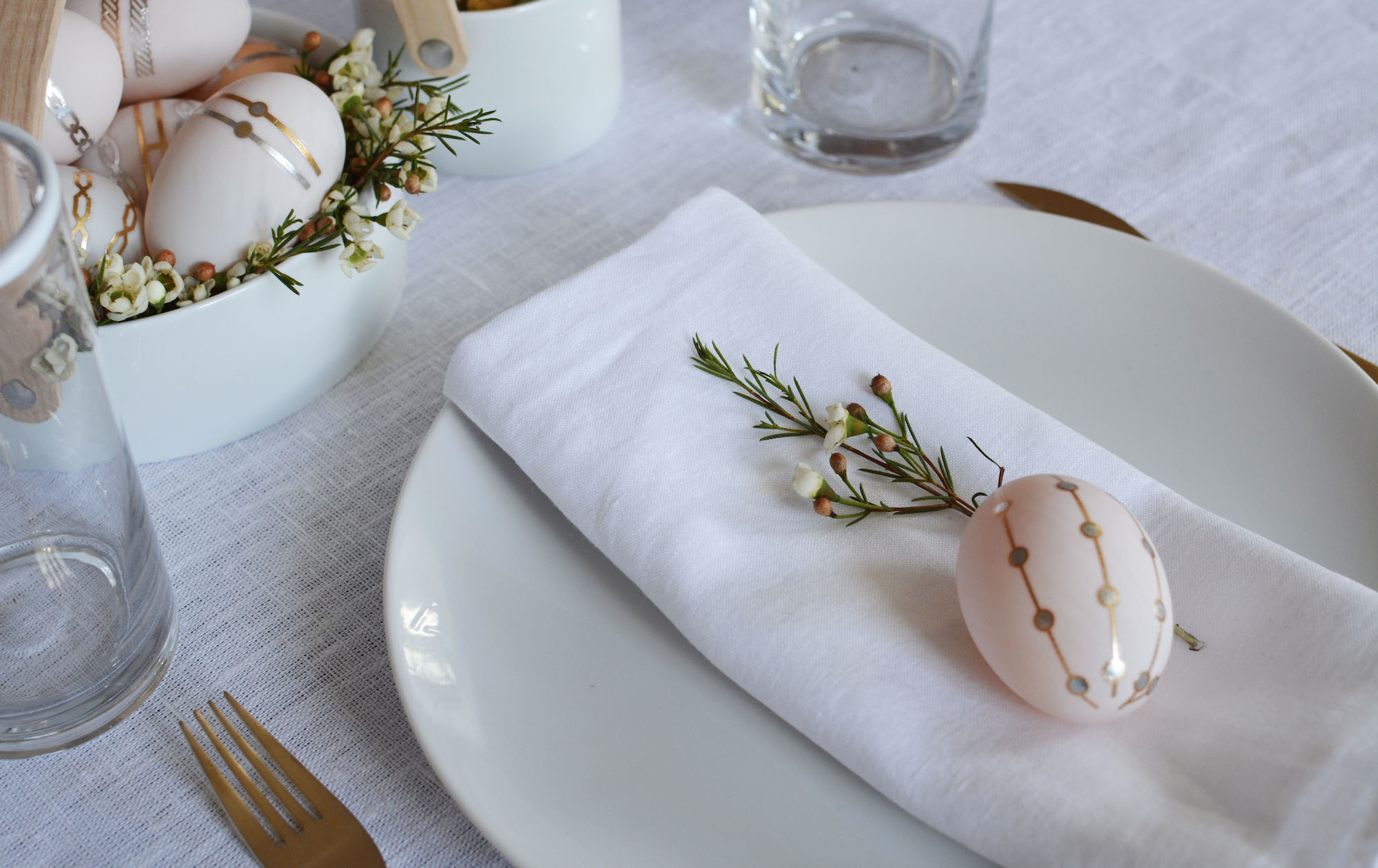 I used my gold cutlery to match the gold accents on the egg design.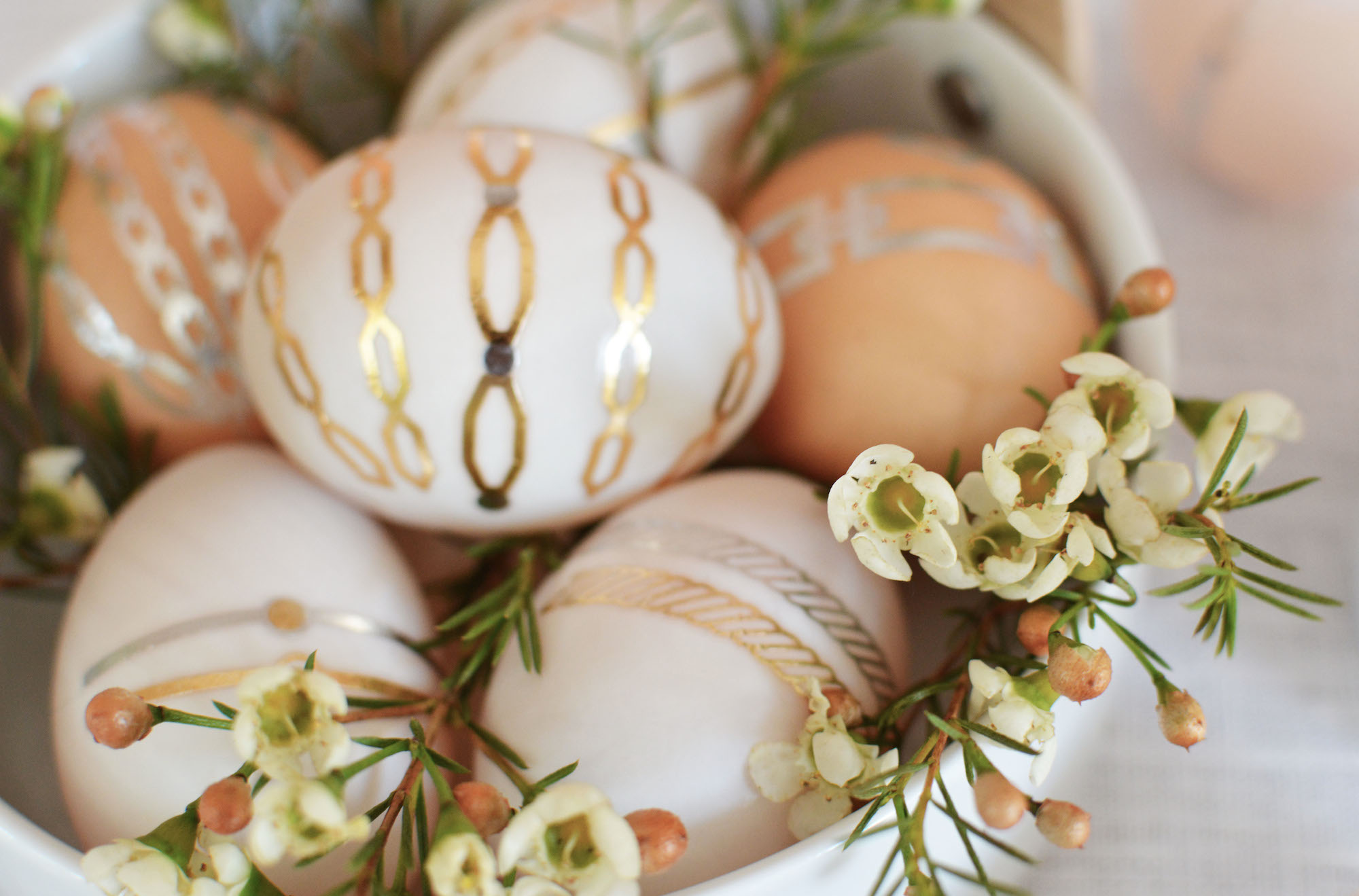 Happy Easter!