Currently Feeling : Blue + White Stripes
I can definitely say that this year I am into several Spring/Summer style trends.  Although I don't believe in wearing every single trend, I think that going with an easy blue and white striped piece is a classic and smart choice.  I am seriously feeling this look for lots of reasons.  Firstly, it is a wardrobe staple that you can wear for years to come (who are we kidding stripes never really go out of style).  I also love the androgynous look of an oversized office inspired pale blue striped button down and there are so many takes on this look right now. Blues scream Summer to me, but this style remains chic enough to wear in the city and causal enough to rock on the weekend at the beach. Overall this is a great look and it's one of my favorites right now.  Below are some street style looks for inspiration as well as a couple of pieces out right now that are on my wish list.
v
BLUE + WHITE STRIPES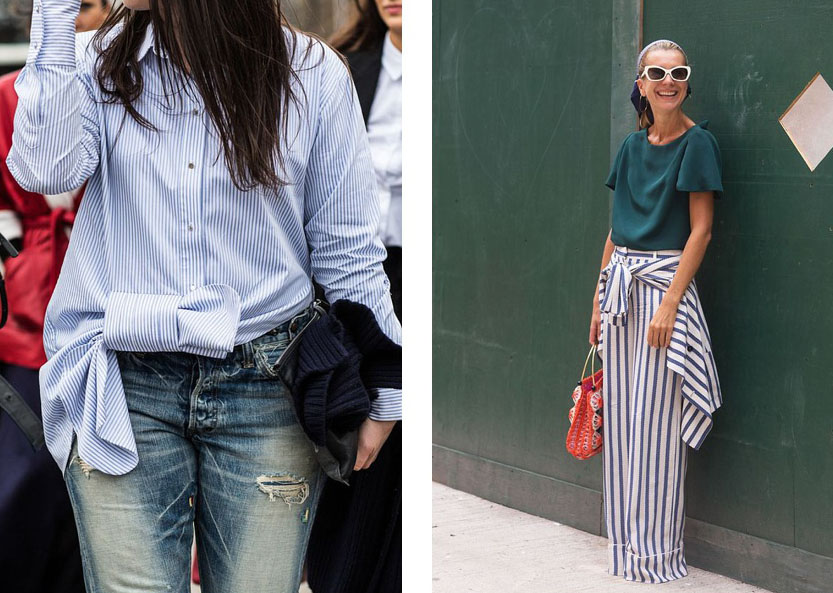 I usually think of an easy, casual (
weekend
) look when I think about pale blue stripes, but these statement pieces above have me thinking otherwise.  (Left:
Vogue
| Right:
Harpers Bazaar
).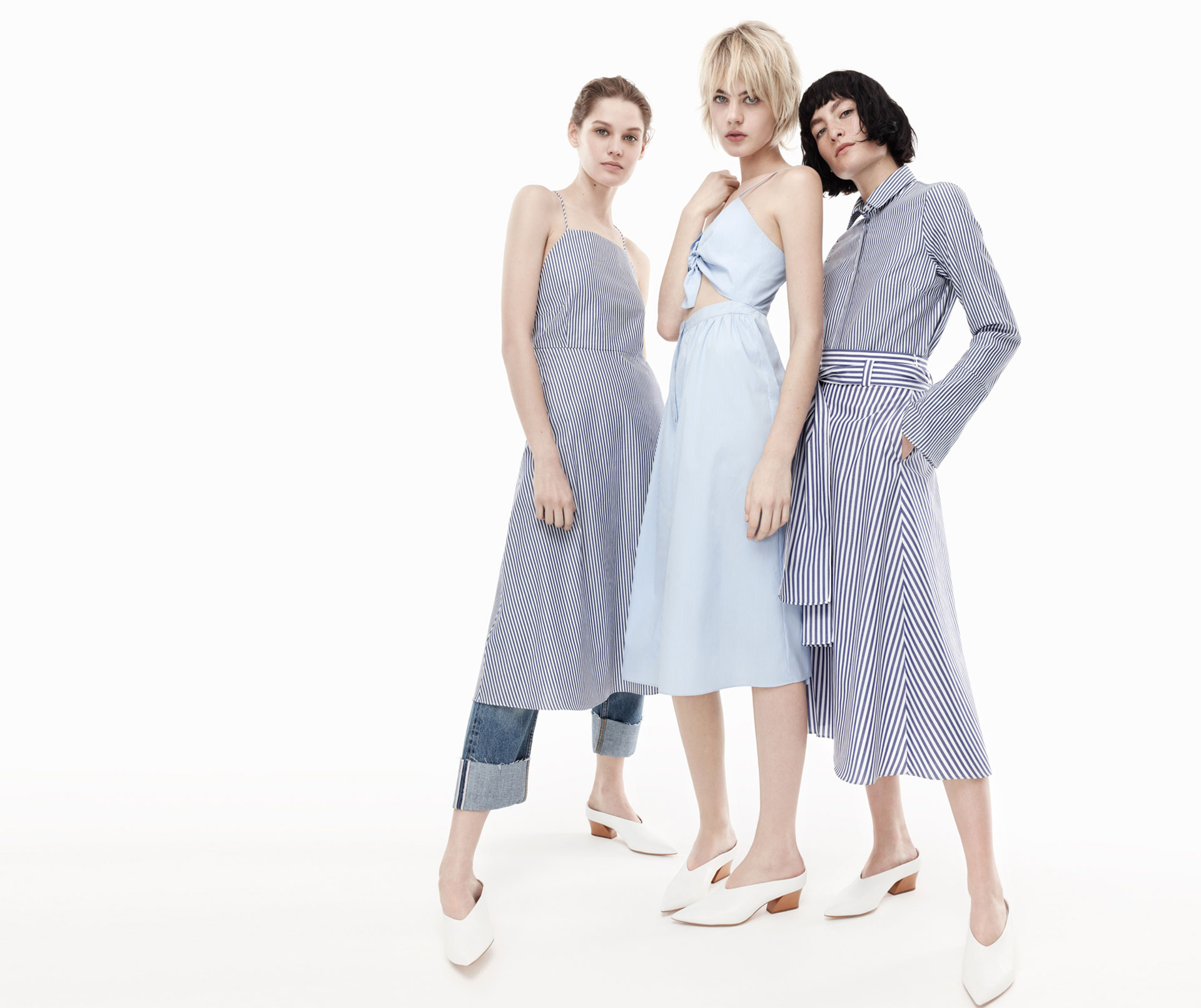 Zara of course has some fantastic price friendly pieces right now as seen in their
Spring collection
above.  I especially love
this
 dress and
this
off the shoulder top is a must have.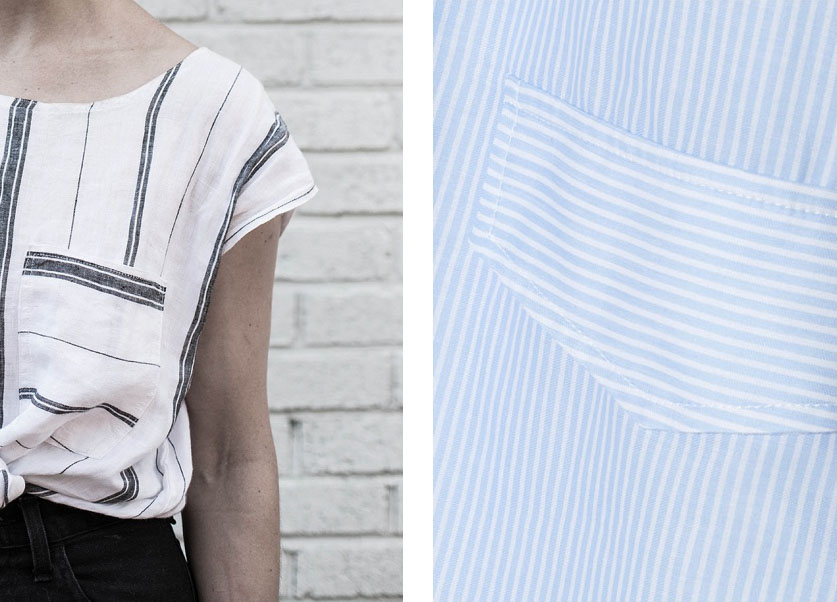 Beautiful stripe details seen from this simple chic top on
Local Milk
(left) and also on this Acne Studios oversized 
cotton dress
(right).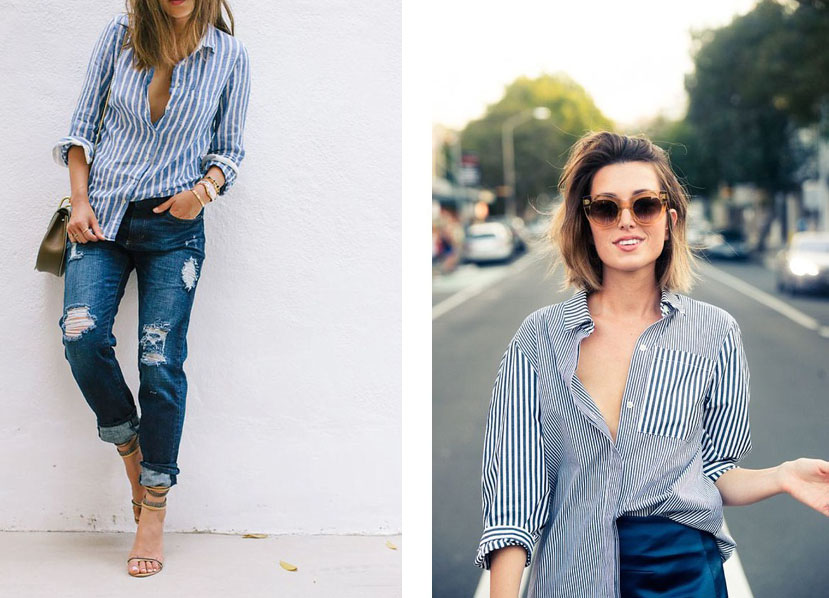 You can never go wrong with oversized casual button ups, especially these striped ones like these. (Left:
Song of Style
| Right:
Coveteur
)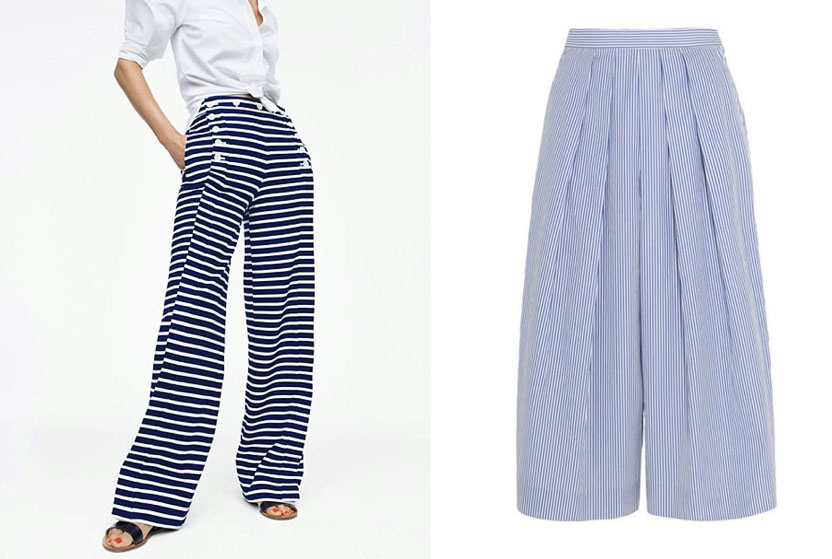 One word: Culottes.  Check out these striped pairs I love above here & here.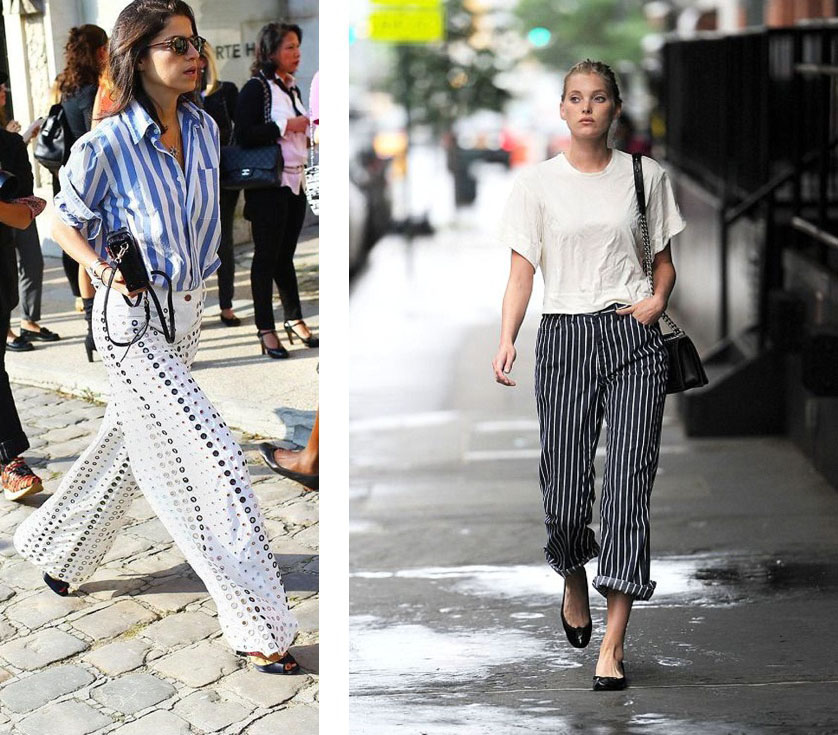 Cool striped street style that doesn't look over styled.  (Left: Man Repeller via Vogue | Right)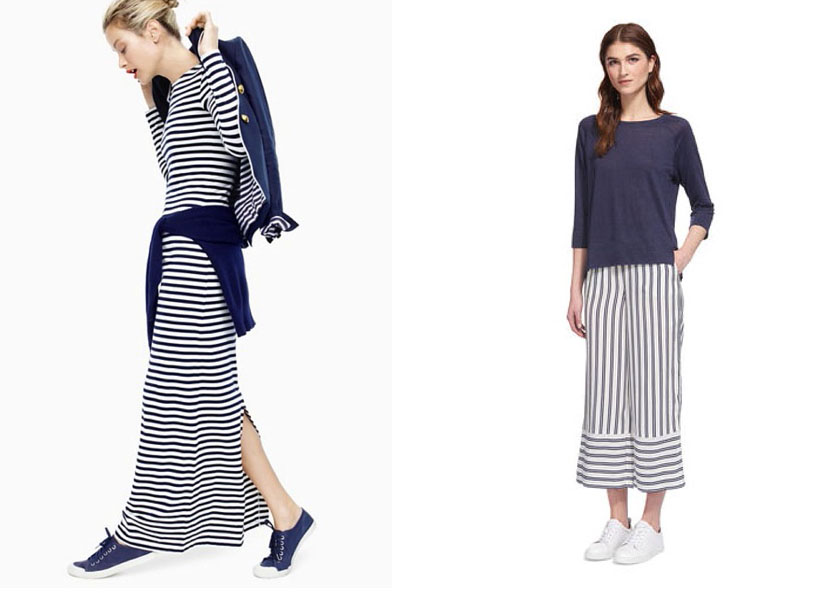 Easy pieces from J.Crew (left) and Whistles (right).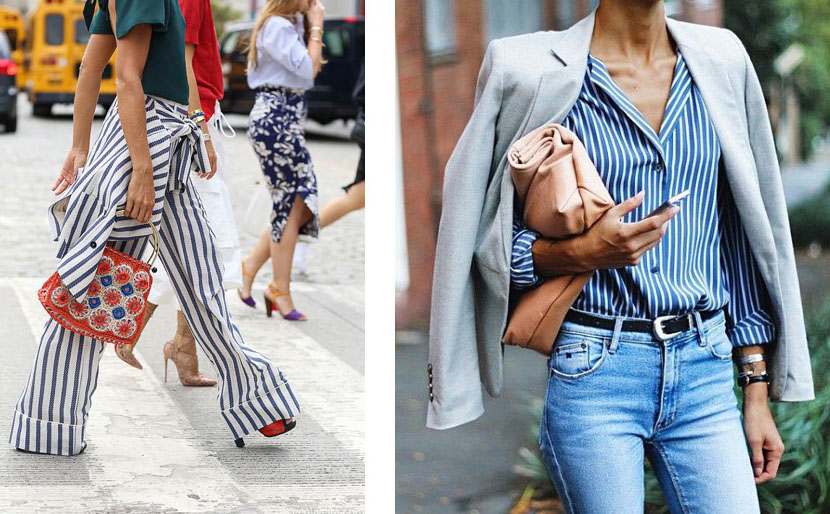 Blue stripes screaming Summer to me.  (Images: Left | Right)
I absolutely love both of these dress.  Left one is from Zara and on the right is this dreamy off the shoulder J.W. Anderson dress.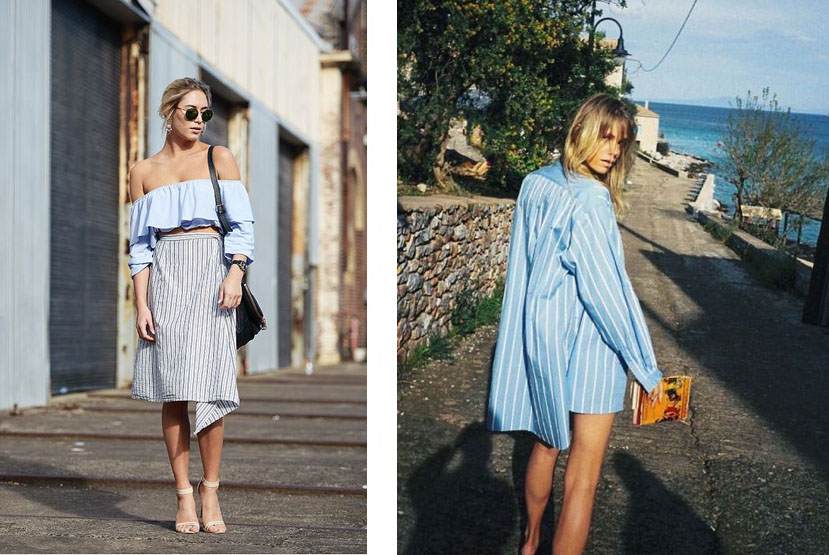 Beachy inspo for the upcoming Summer … (Images: Right | Left)
v