The 10 Minute Gallery Wall
If you follow the blog, then you know that I love artwork! I not only like to have it throughout my home and office, I am forever researching where to find great (yet inexpensive) art prints and different ways to display them.  I recently received two fantastic arts prints from Post Collective (my new go-to site for quality and well priced artwork).  Post Collective is an online platform that features amazing Instagram photography from talented artists throughout Europe. When I received both prints (Light Grid & Palm Leaf) I wanted to display them in my office in a way that didn't involve putting more nails in the walls or taking loads of time.  I decided to experiment and display the artwork using simple black washi tape.  This took all of ten minutes and I LOVE how it came out.
I like this look so much because it costs literally nothing (no framing) and it was also a quick and easy way to pretty up my empty wall.  My main concern was keeping this look chic, usually I associate tape on the walls with dorm rooms.  To help keep it sophisticated I used my two prints from Post Collective that were monochrome in nature and just mixed in two additional pieces that were simple and also monochrome.  I now find this wall really inspiring yet minimal in design (which I love).  Take a look at this little nook in my office where I styled my gallery wall in less than ten minutes and see how to get this look!
v
PRETTY UP YOUR WALLS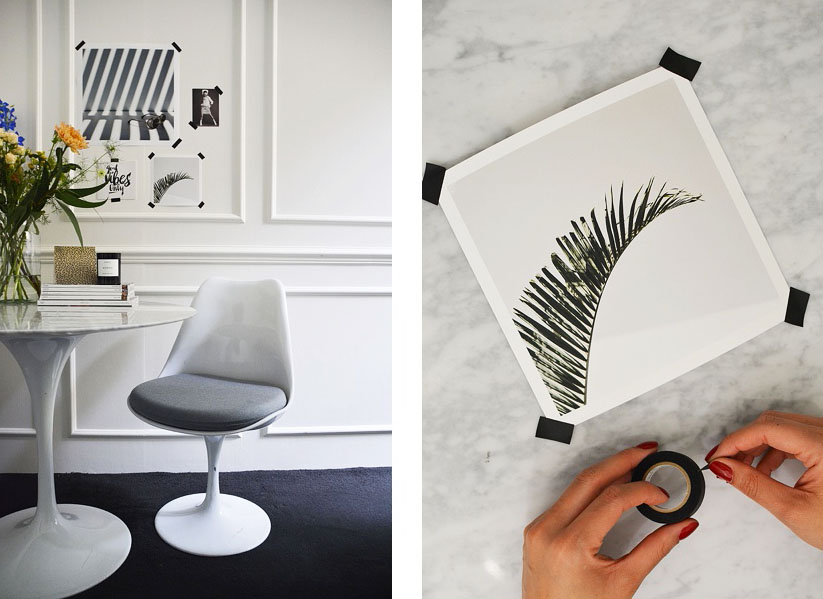 Image on the right is my Leaf Print by @olijaryz.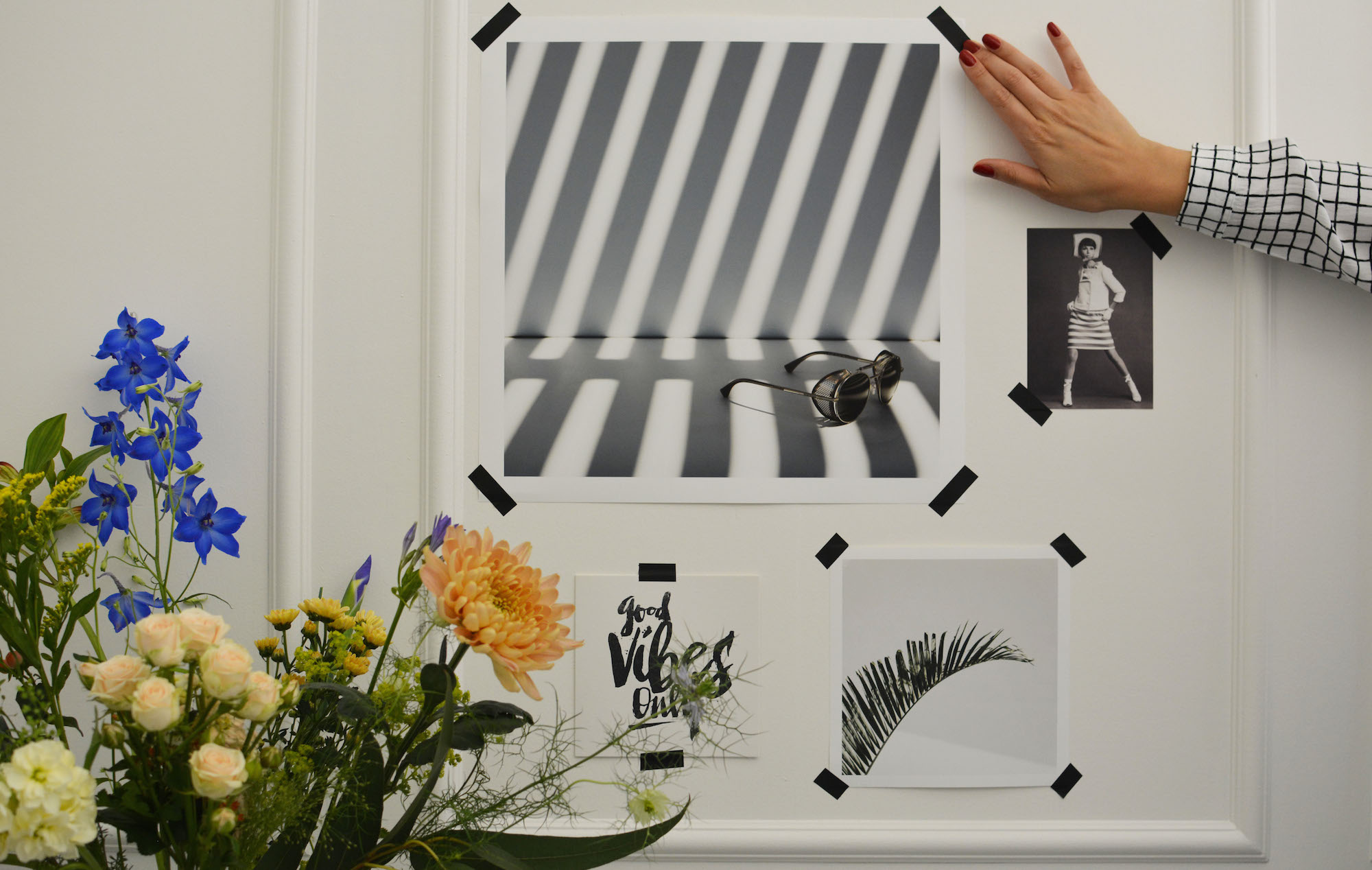 Above I am applying the washi tape to my favorite Light Grid by @maralazaridou.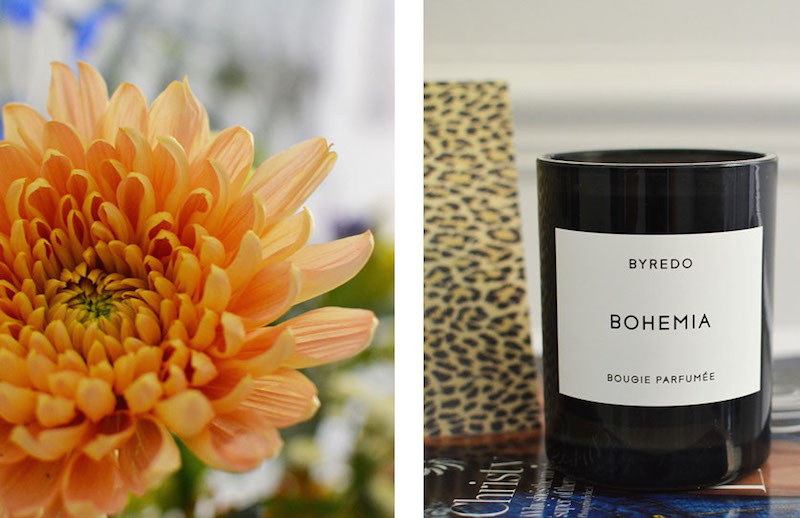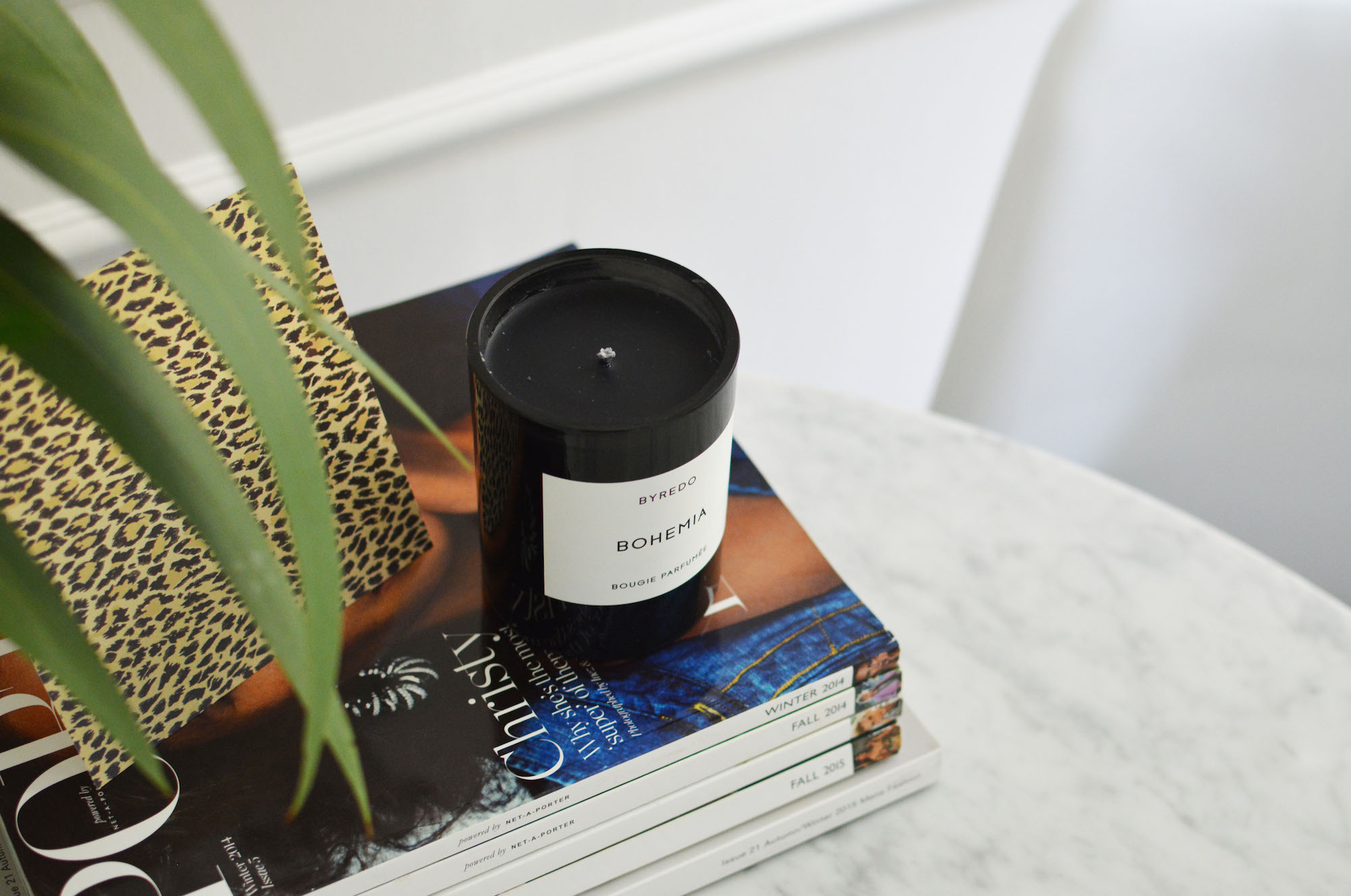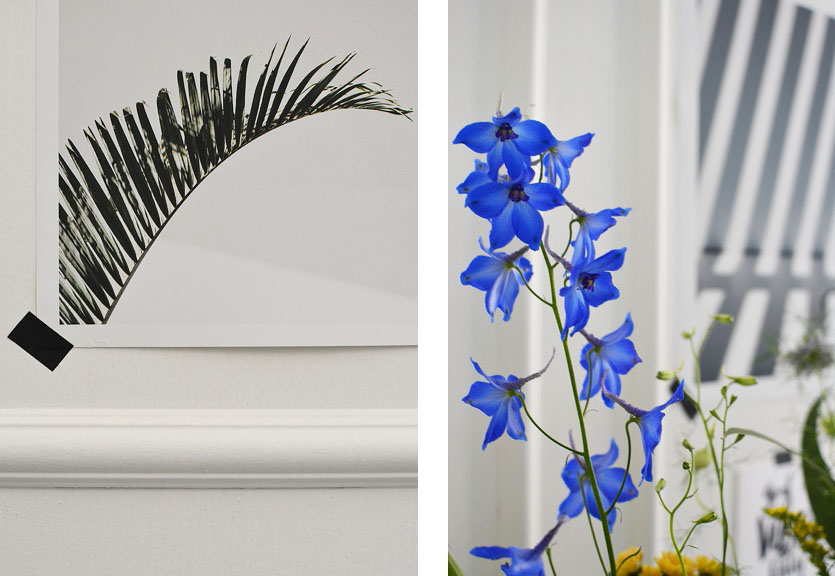 v
Definitely check out POST COLLECTIVE for more inspiring and beautiful art pieces.
v
SHOP THIS LOOK
Artworks: Light Grid & Palm Leaf via Post Collective
Garden Bouquet: Bloomon
Candle: Byredo's Bohemia via Far Fetch