18 Times A Vintage Mirror Made The Room
When it comes to wall decor nothing is quite as simple or as pleasing to the eye then a vintage mirror. Typically, they are easy to find at most antique shops and they always create a timeless and sophisticated interior style. Whether it is an antique brass piece or a gallery of vintage mirrors, I feel like they can literally make the room. Here is some eye candy for your Monday morning of antique mirrors that act as interior game changers.
v
Mirror, Mirror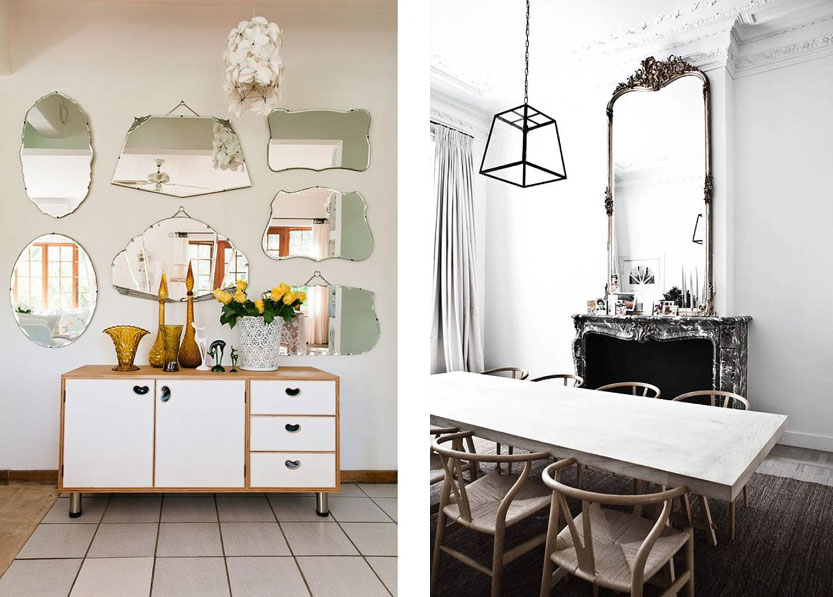 The perfect center piece for a dining room. I love both of these options, the grouping of mirrors for a classic contemporary feel (left) and that stunning minimal room with the antique french mirror as a bold statement  (right).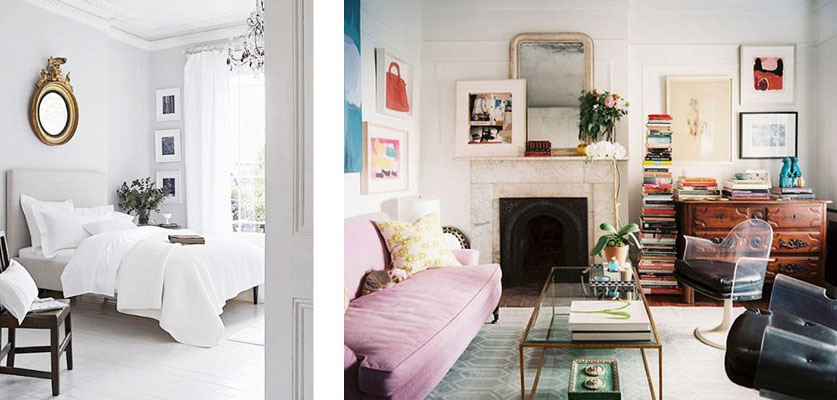 A vintage mirror can work well in a simple understated space as a focal point (left) or in a more eclectic styled room tucked in with artwork and decorative objects (right). I would add THIS to my eclectic room style!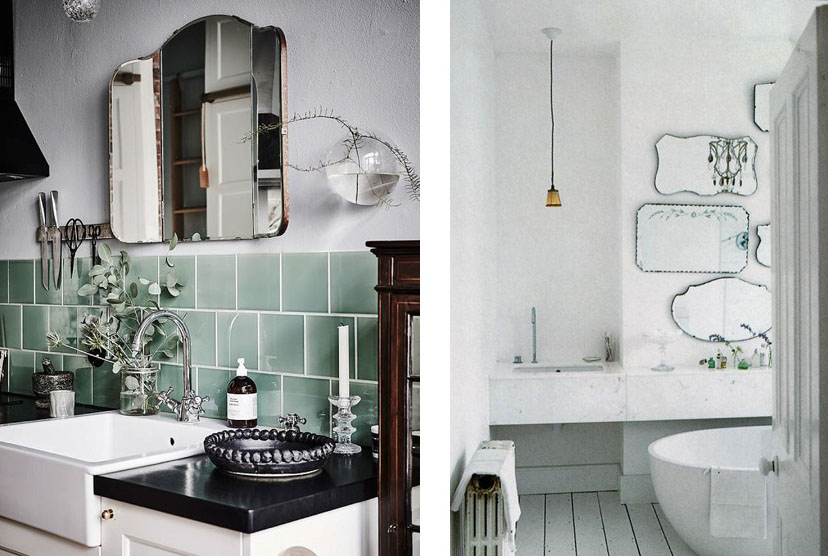 Is it me or does a vintage mirror look stunning in a bathroom? #bathroomgoals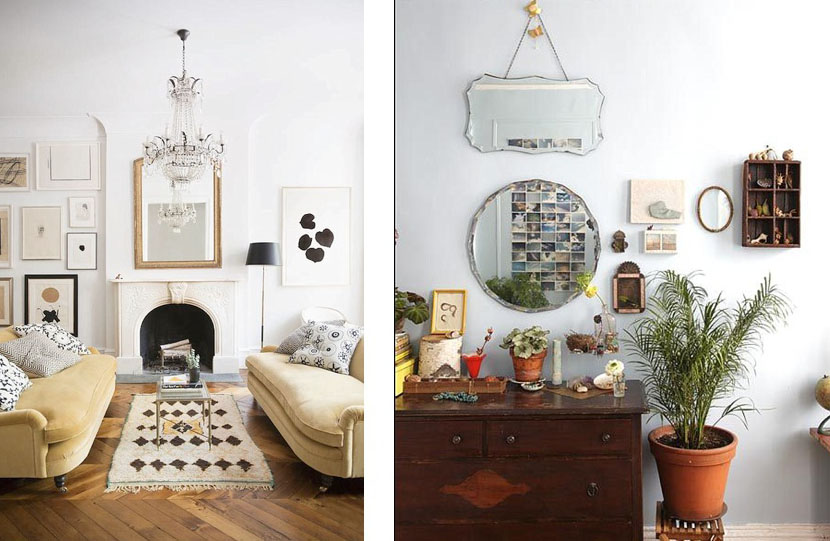 Both of these interior spaces have used the mirrors as a focal point amongst other wall decor. They both look amazing and are styled completely different.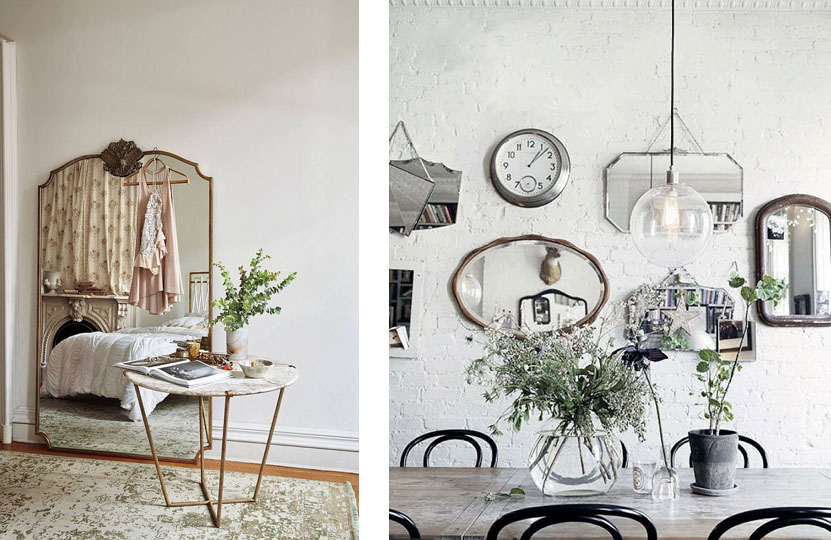 Antique brass vs. vintage silver and wood mirrors … Both perfect options depending on your interior style. For me I would go for all of the above.  (Check out the intricate shape of THIS mirror … perfect for a gallery wall).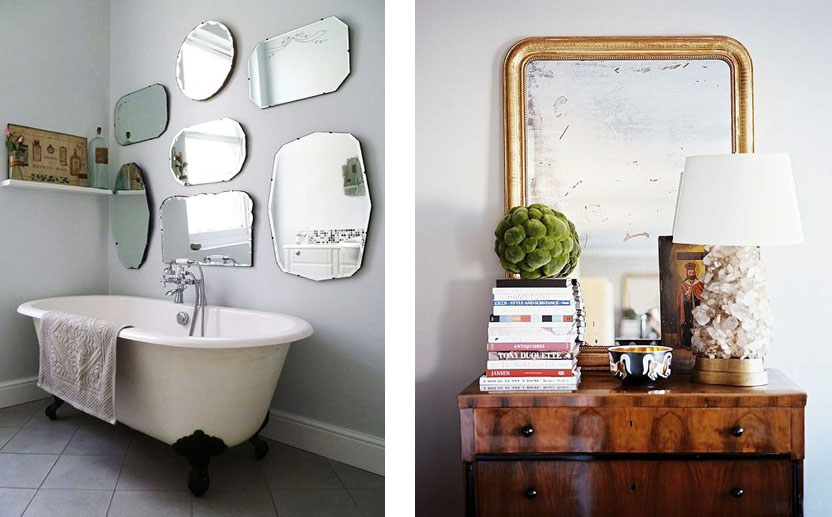 I would say this is the best way to create interesting yet practical decor above your bathtub (left) and it doesn't get much easier than to lean a large vintage mirror on top of a chest of drawers (right).  (I love THIS brass vintage inspired mirror).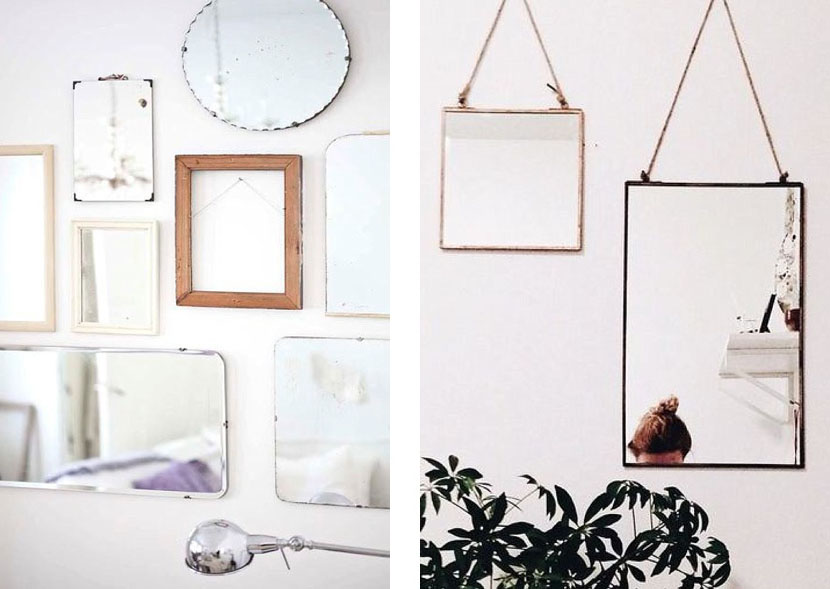 Two easy options for combining vintage mirrors.  I love both looks of multiple mirrors creating a gallery wall or just two for a more simple look. I would definitely use THIS piece within a mirrored gallery wall).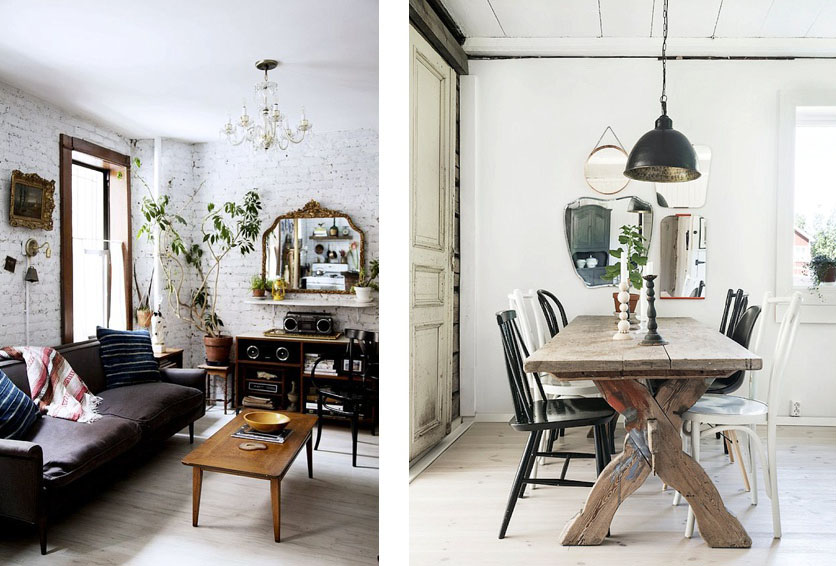 Understated yet bold … love both rooms.
v
Images via My Scandinavian Home | SF Girl By Bay | Milk Decoration | Elle Decoration | Honestly WTF | Design Sponge | Oracle Fox | Lonny | Pinterest