How To Style Your Flowers This Summer
The easiest way to add Summery accents to your home, is by styling seasonal florals around your space. I love flowers all year but there is something extra special about vibrant peonies and fragrant lavender in the warmer months. Today I have chosen five beautiful Summer flowers and shared how I would style each one differently around the house.
Styling Your Summer Florals
Peonies: I honestly love ALL peonies, but there is something really amazing about the vibrant pink ones I used in the video. These are amazing because they turn color over time, eventually becoming a very pale yellow. These flowers are so bold and I always style them in a simple medium sized vase so they can really pop!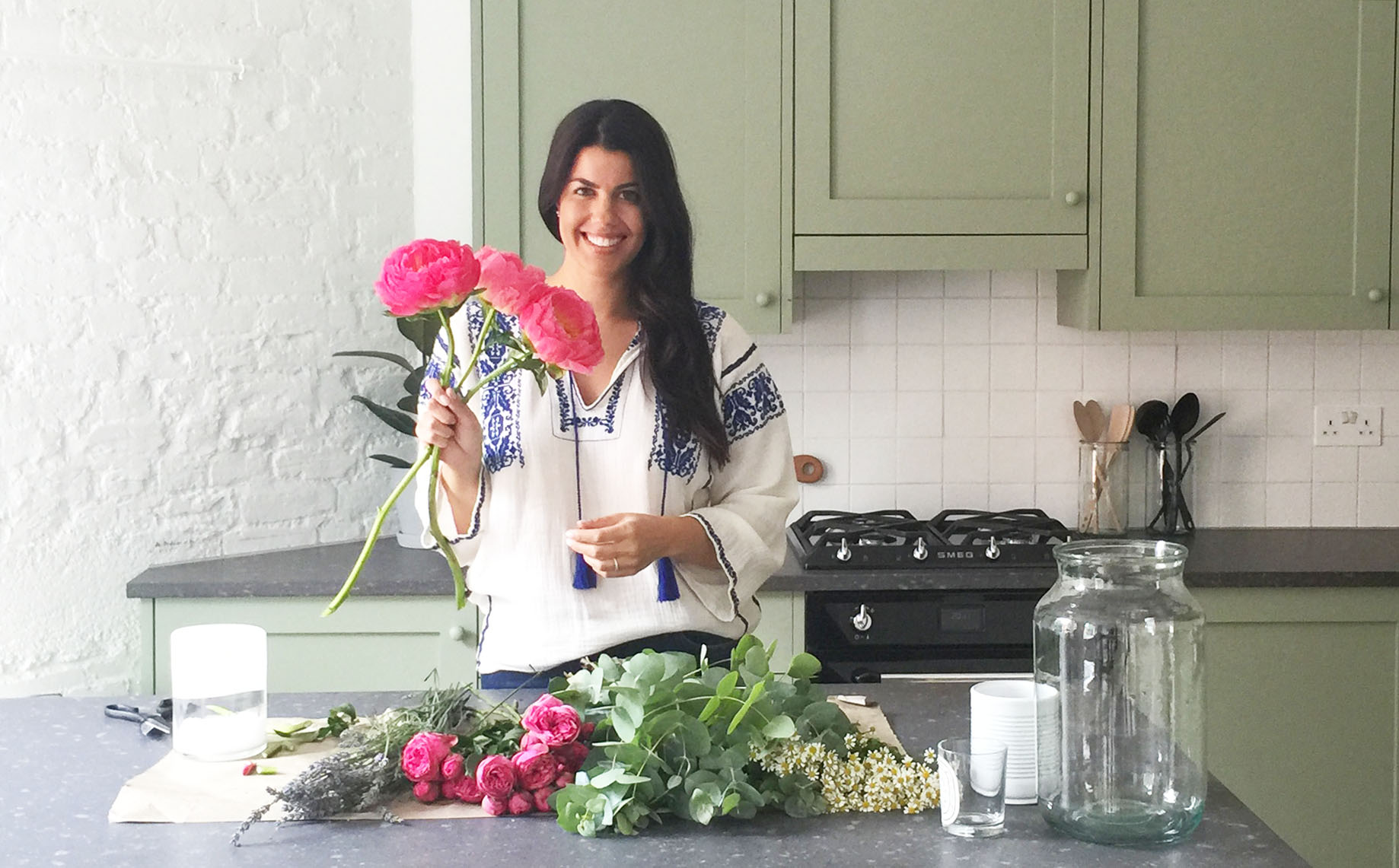 Fresh Greenery (Eucalyptus): I love how eucalyptus looks on its own. I like to buy a big bunch and place it in a large mason jar. This is also a very inexpensive solution to fill an empty corner at home, as eucalyptus is large and also tends to last long with very little upkeep (just change the water every few days). This jar would also be a beautiful way to style greens (amongst other things).
Spray Roses: I absolutely love spray roses. For me, they have a vintage quality and so I really enjoy simply styling them in small up-cycled candle jars at home. My favorite candle jars to use for this are Diptyque (see my DIY on how to up-cycle your jars here).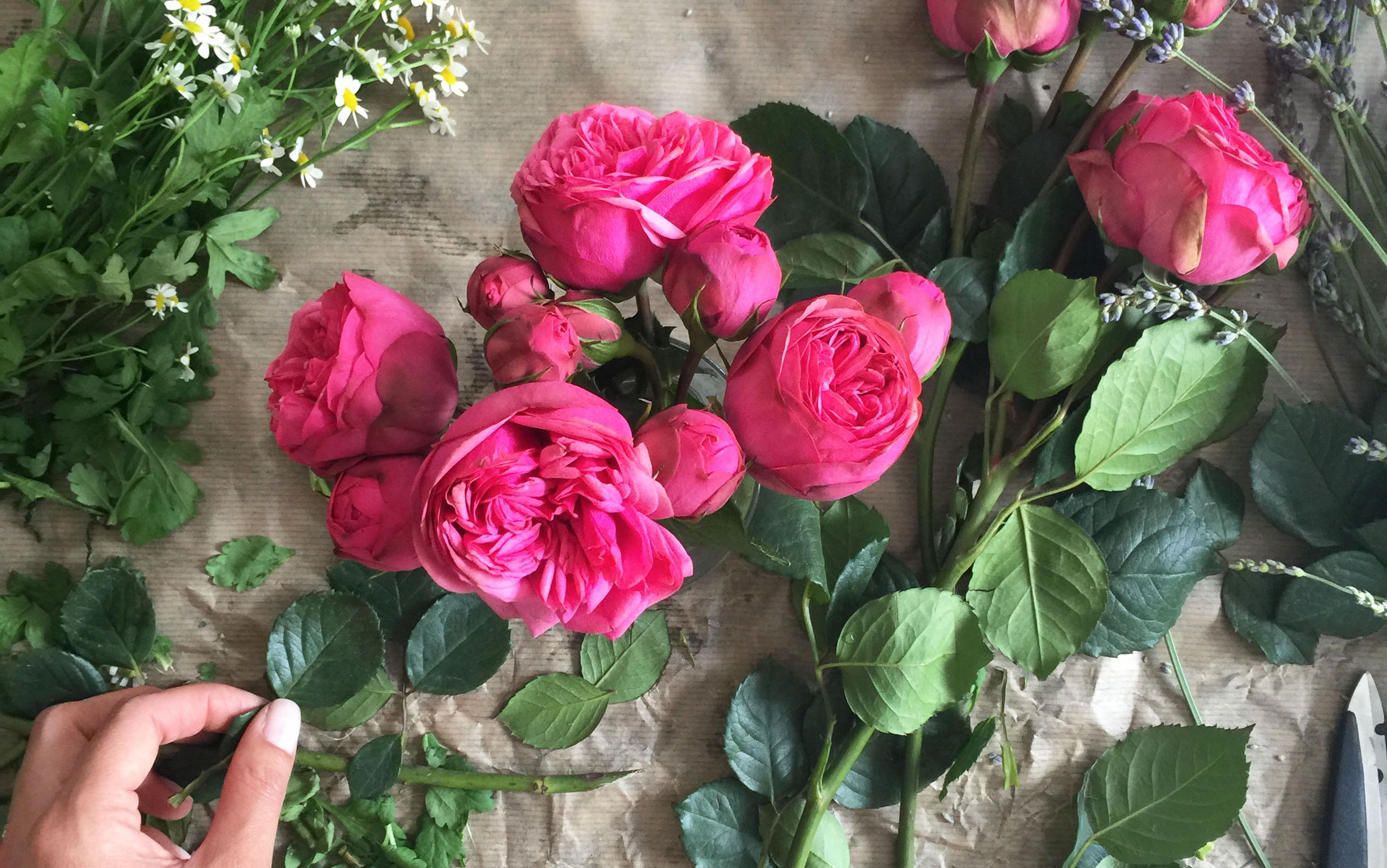 Daisies: Nothing says Summer to me more than daisies. These flowers have an amazing "wild flower" style and so I like to keep it simple and place a small bunch of them in clear bottles. This helps to keep their natural charm and also gives them height. A few vintage bottles of daisies placed up your table would create wonderful center piece for a Summer get together! They would look beautiful in these vintage glass medicine bottles from Etsy!
Lavender: Perhaps my favorite scent in general (tied with rose fragrance), I love to grab bunches of lavender in the summer and have them around the house. They scent is incredible! Again, these are very natural and so I use a rustic jar to hold them. I also use a simple color (white) to show off the beautiful purple hue of the lavender. I especially love this glass container that looks like a classic tin can (I bought a few of these on a recent project of mine .. they are only £4!)