It's Summer and that means trips to the beach (or the park if you are hanging in the city). I hate leaving anything behind, but there are some beach bag essentials that I always have on hand. Here are the 9 items that I have in my straw bag this Summer.
Beach Bag Essentials 
1- Fun Beach Towel: Lately there are so many amazing beach towels out there. Now that I have a few, I love to use them as much as I can. I am forever obsessed with my towel from The Beach People that I bought a couple years ago. Some other cool ones include this and this.
2- Straw Hat: Since I am older now and care more about my skin I always bring a hat with me to the beach or pool. On the upside, I am obsessed with straw hats in the Summer and think they are one of the chicest accessories for the beach. I especially love this classic one from Topshop. (I wear it in the city too, see here).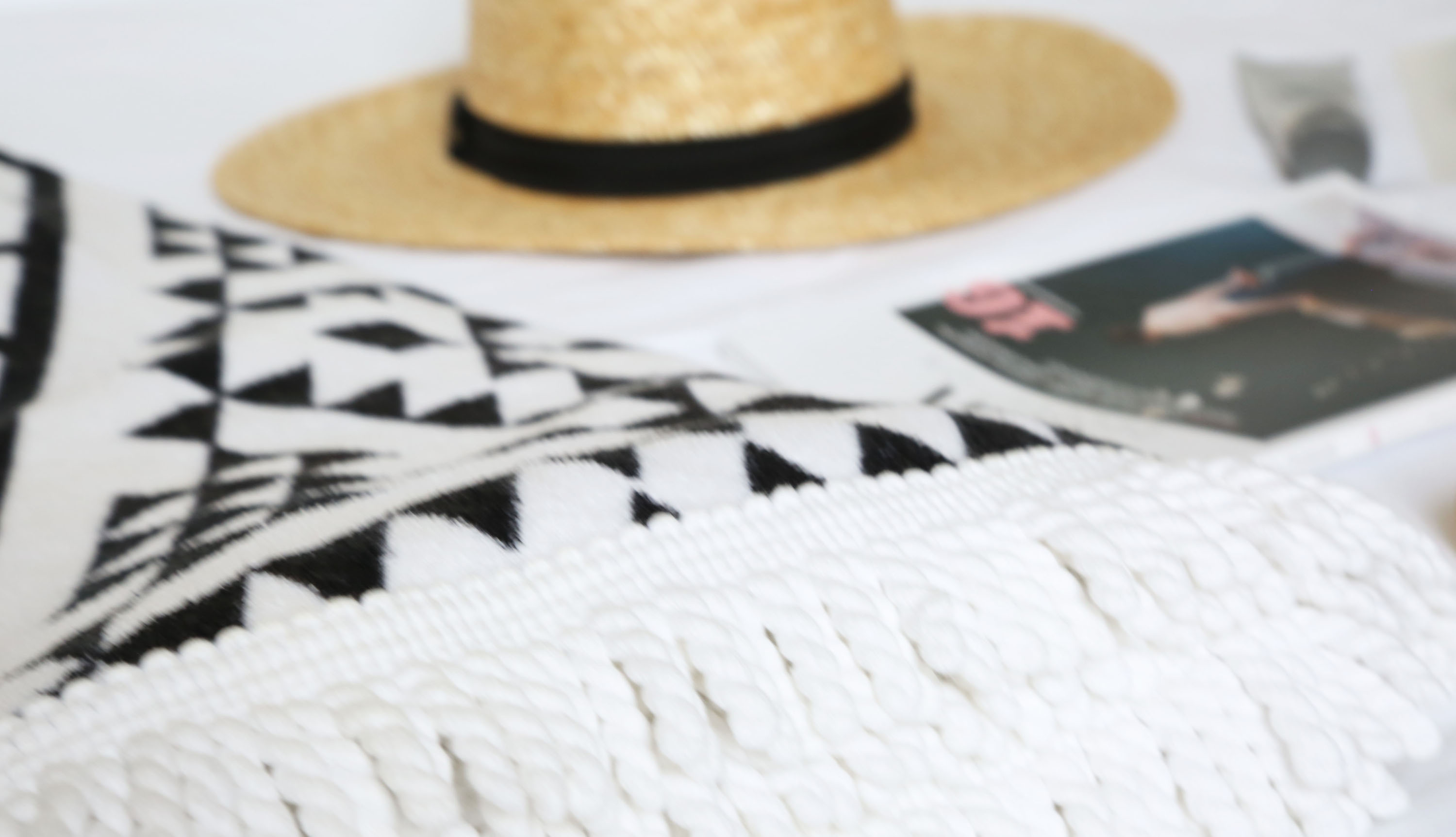 3- Sunscreen: Along with hats, it is always essential to have the real deal aka sunscreen. I have extremely sensitive skin and a lot of sun lotions make me break out (so I would in the past not use them on the face, which is so bad I know). I started using this SkinCeuticals sunscreen for my face and it's perfect. Highly recommend it.
4- Wide Tooth Comb: After going in the water I always need to comb out my hair. With salt water it can be really uncomfortable to use a normal brush, so I always bring a wide tooth comb (like this one) to help make it easier.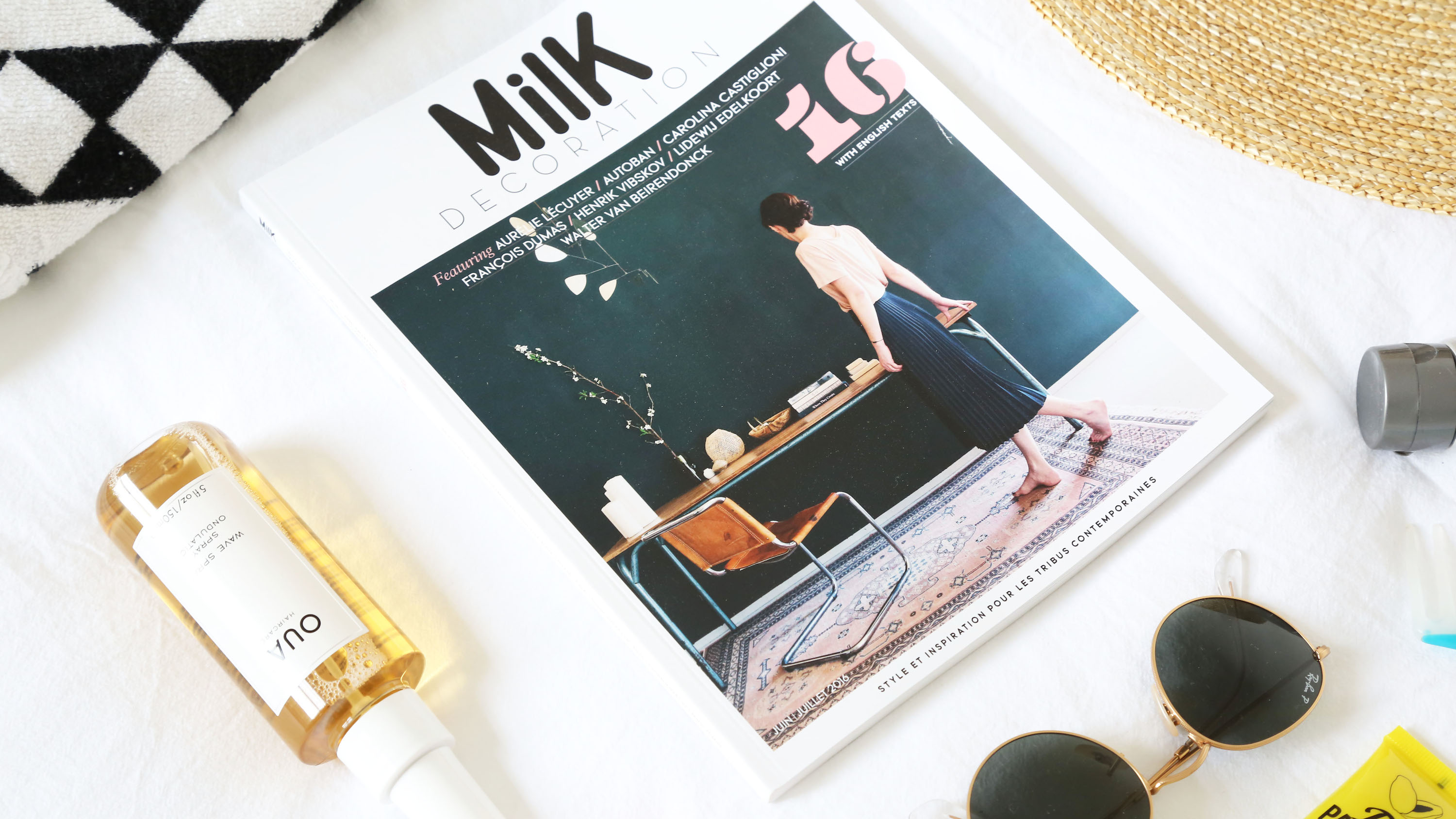 5- Paw Paw: If you don't know about this yet, it's time to. Paw Paw is a multi purpose soothing balm and works for everything from cracked skin, hair, nails, lips or insect bites. Get it here.
6- Ray Bans: This Summer for me it's only about one pair of sunglasses : These round metal gold Ray Bans frames. I have been wearing them literally all season (best purchase). I also LOVE this version with the rose gold lenses.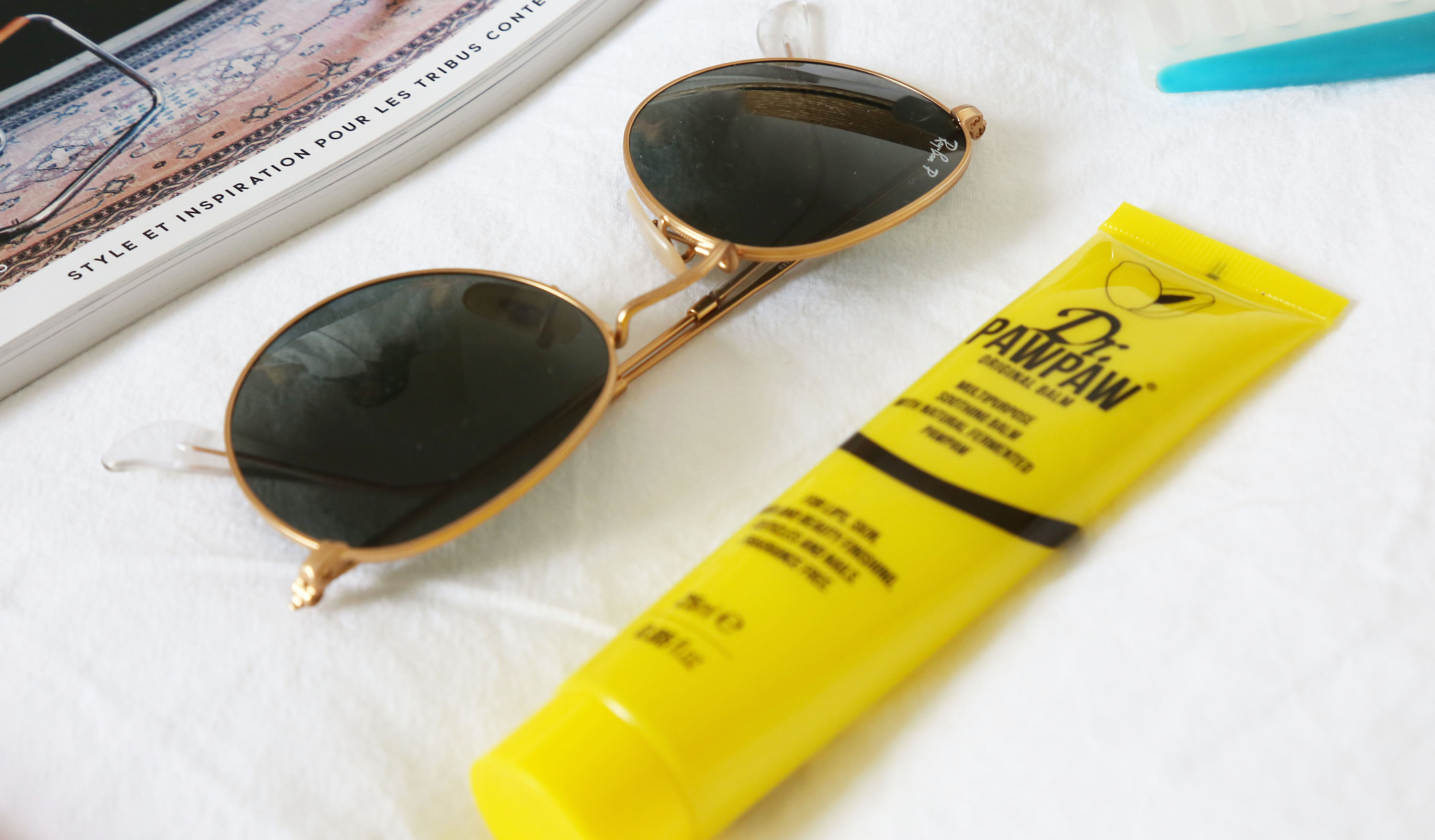 7- Portable Phone Charger: When I chill at the beach or pool, I listen to music, take pics, etc, etc. T0 avoid anything going dead, I always bring a portable phone charger with me! This Cheero Power Plus is the cutest one I have seen!
8- OUAI Wave Spray: I don't know how your hair is, but I would categorise the natural state of my dried hair as a … straight up frizz ball. I have been really into this wave spray from OUAI. It really helps the frizz when my hair is drying naturally when I am hanging at the beach all day. This hair oil is also great.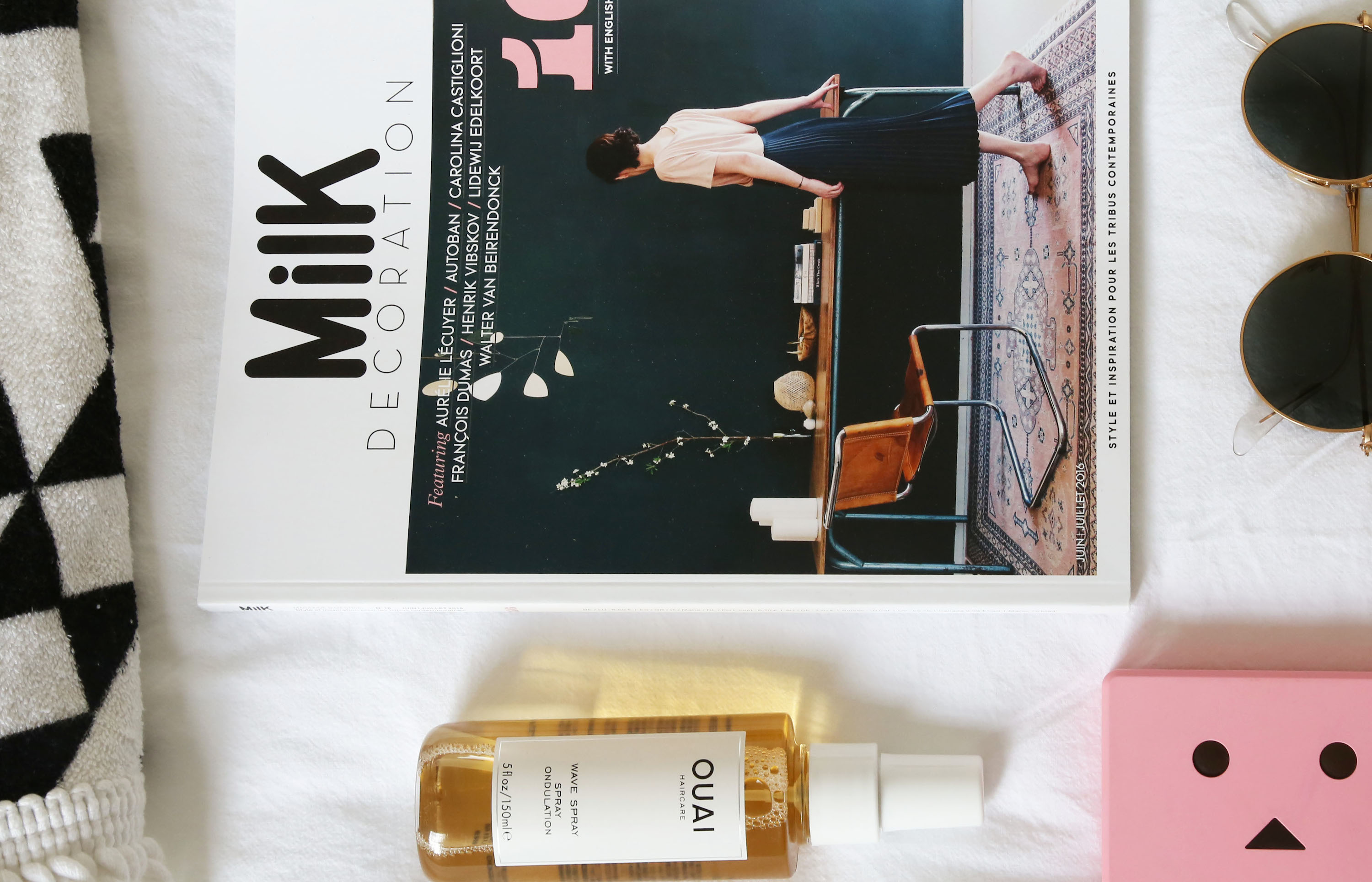 9- Design Mags: My favorite kind of magazines are design mags (duh). Lately I have been loving Milk Decoration, the interiors are dreamy.
Shop This Post