At Home With Jewellery Designer Zoe Morton
I recently spent the morning visiting the home of British jewellery designer Zoe Morton. If you are not familiar with Zoe's beautiful work, check out her website here. Zoe describes her jewellery collections as,
"Stylish minimal products, carefully designed to sit alongside an adventurous and active lifestyle".
This description not only explains the stunning pieces she makes, but it also describes Zoe and her home to a tee. Zoe's warehouse style flat, which also acts as her design studio, is such a unique space that truly represents the designer's character and personality. What stood out to me most in her interior (aside from the incredible jewellery being crafted on the kitchen table) was the influence of creativity in her decor. Items like a hand made wire mesh in the kitchen to hold her pots and pans, to her surfboard that is suspended from the ceiling in the living room, were just a few of the pieces that were one of a kind to Zoe's inspiring space. Today I am sharing some photos of Zoe at work in her design/personal space and the inspiring elements that all go into this unique home.
At Home With Zoe Morton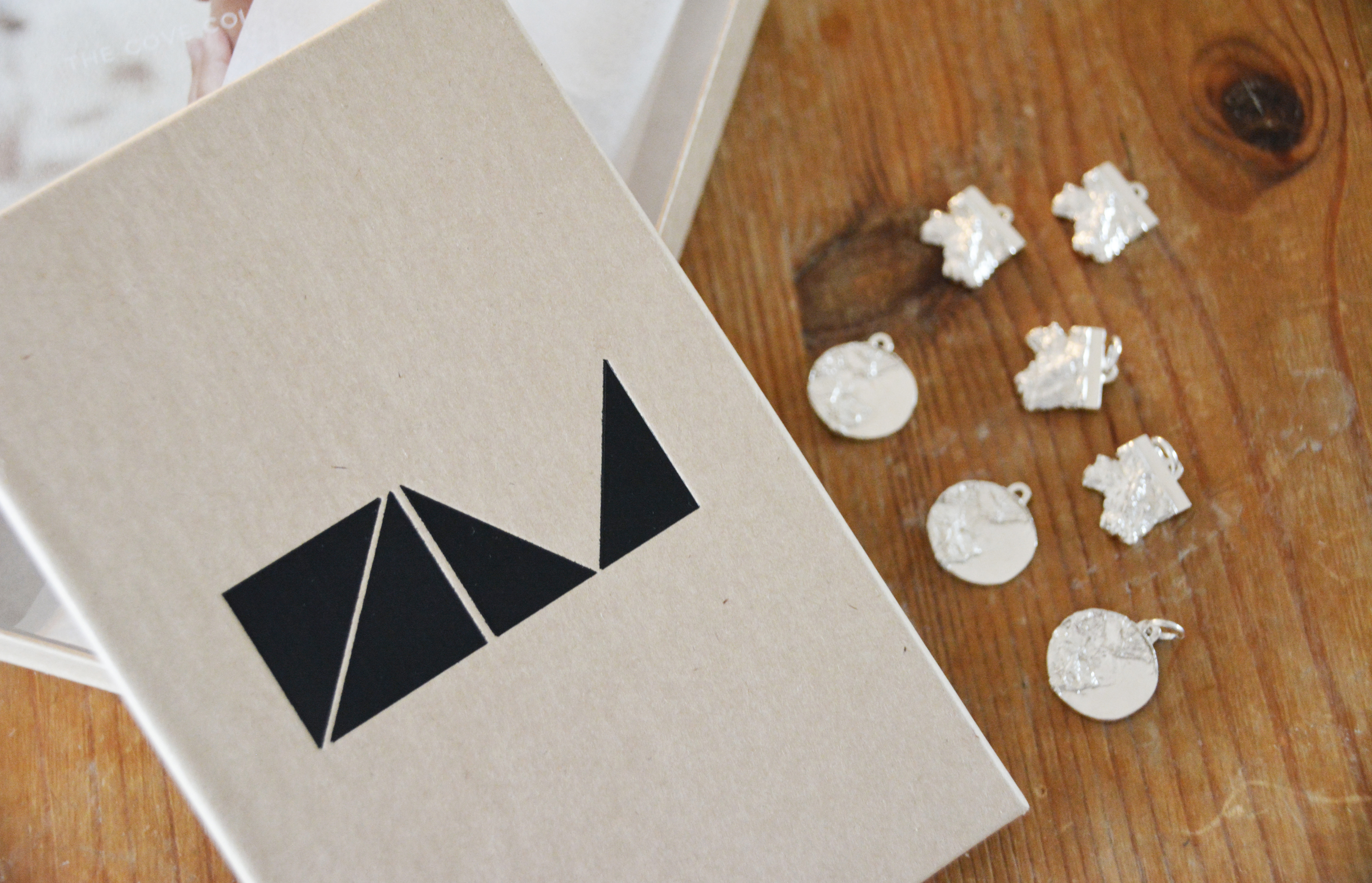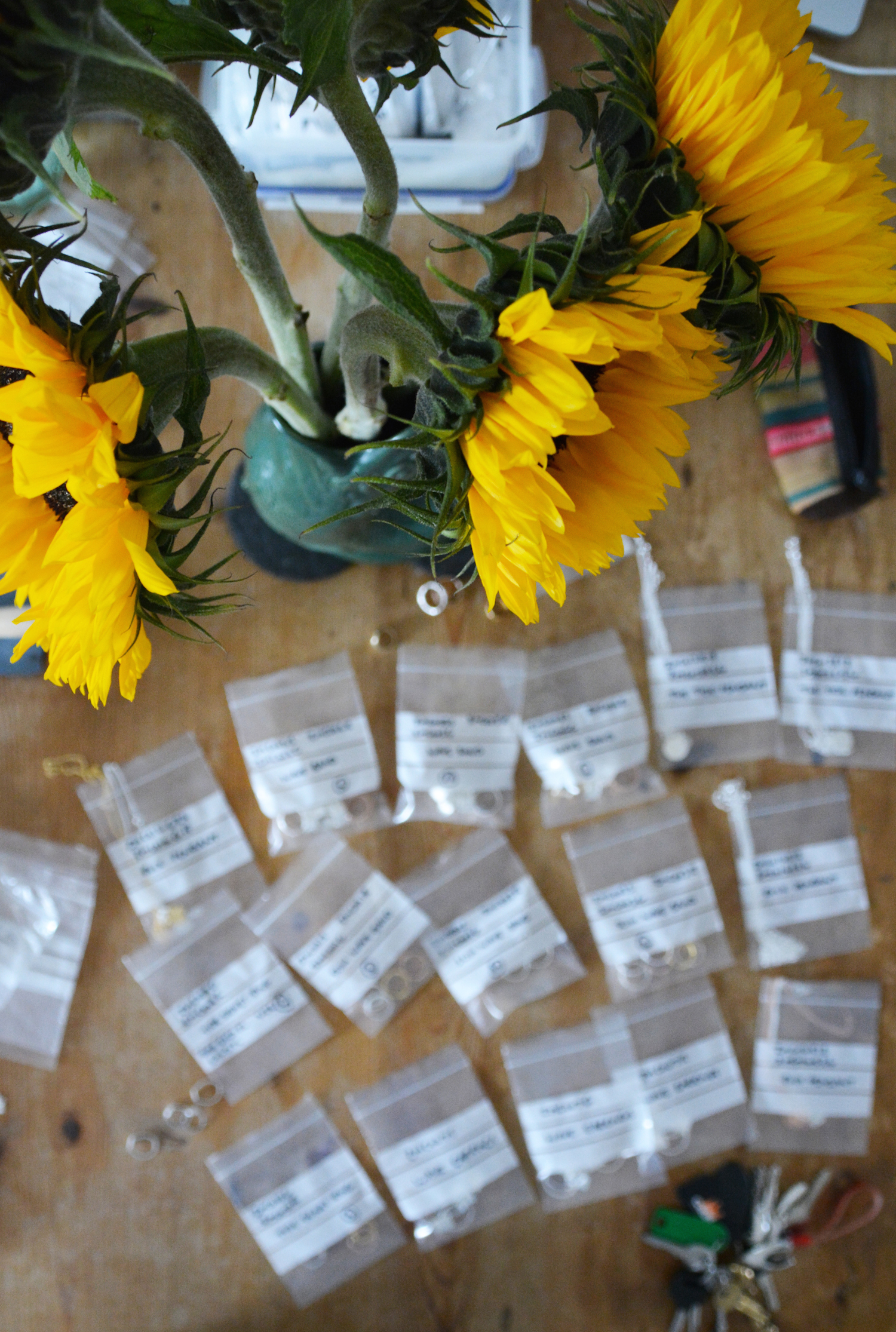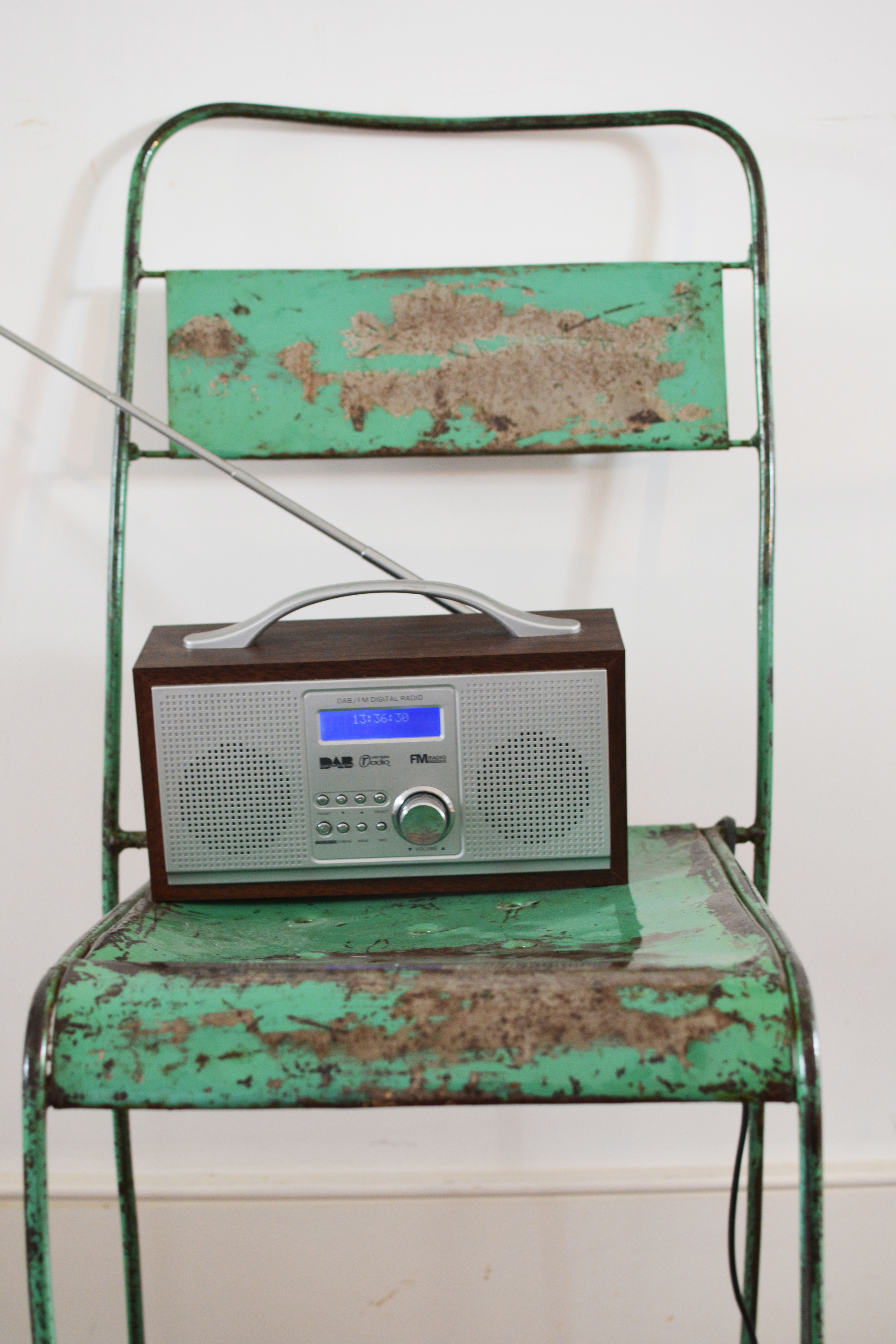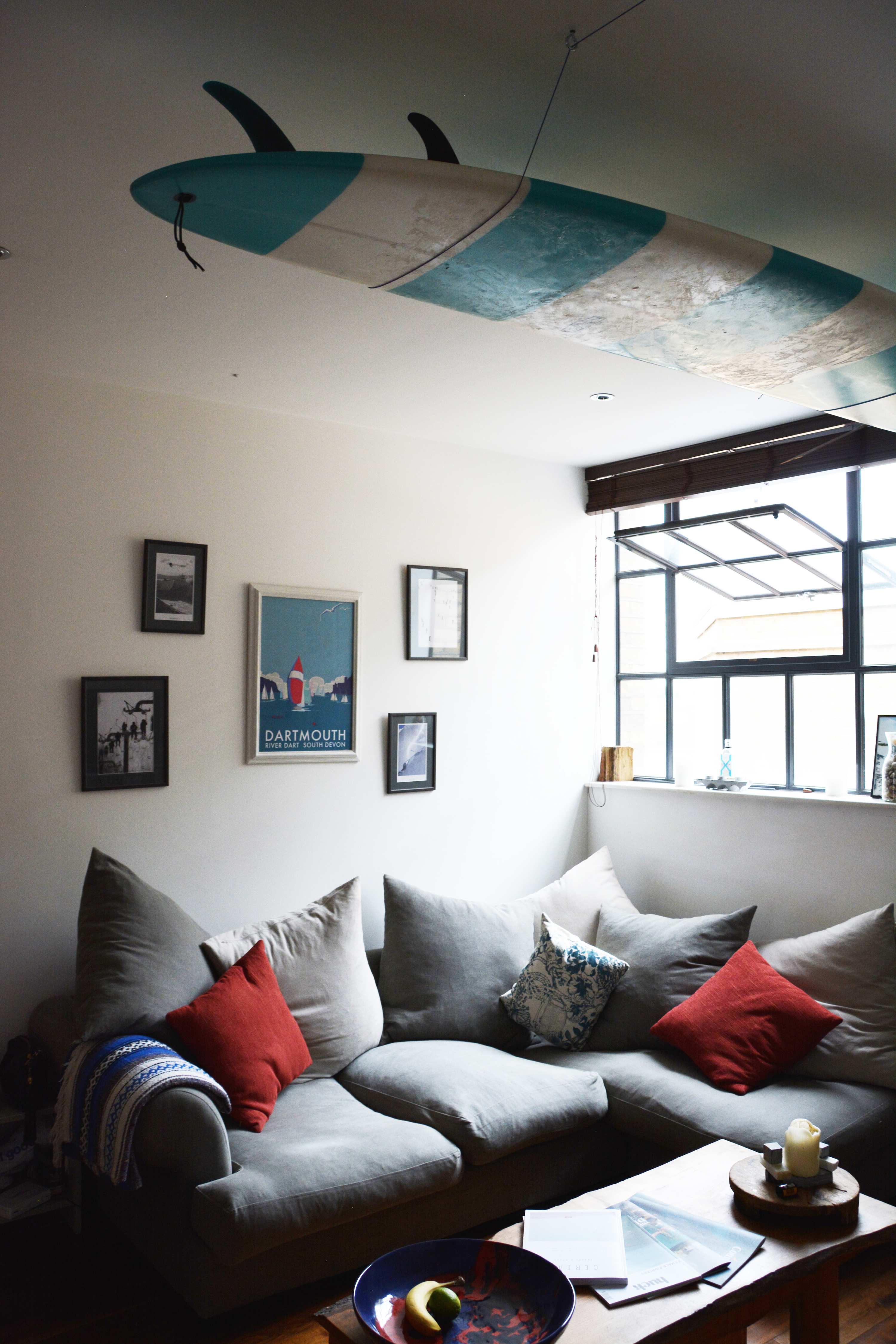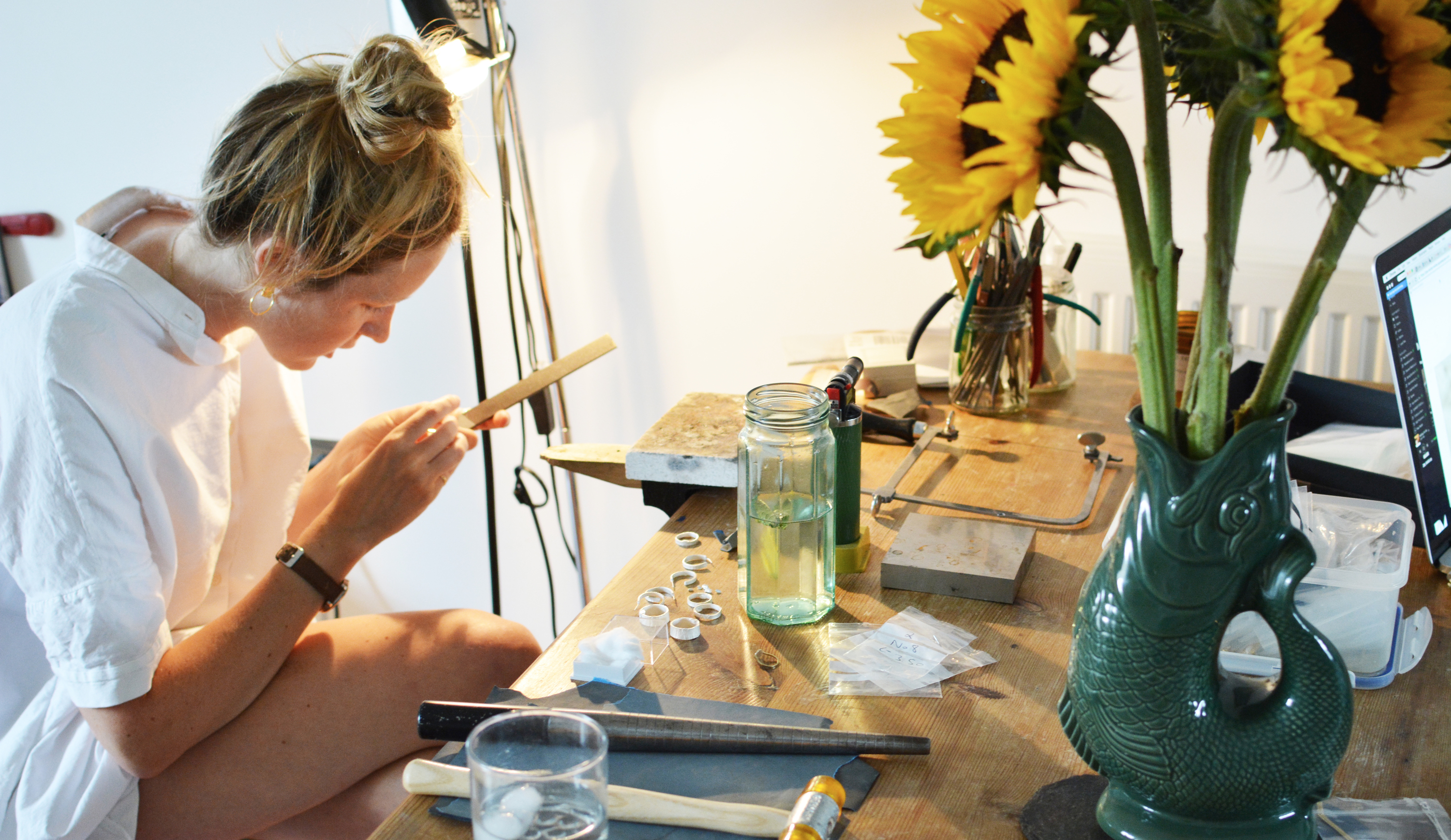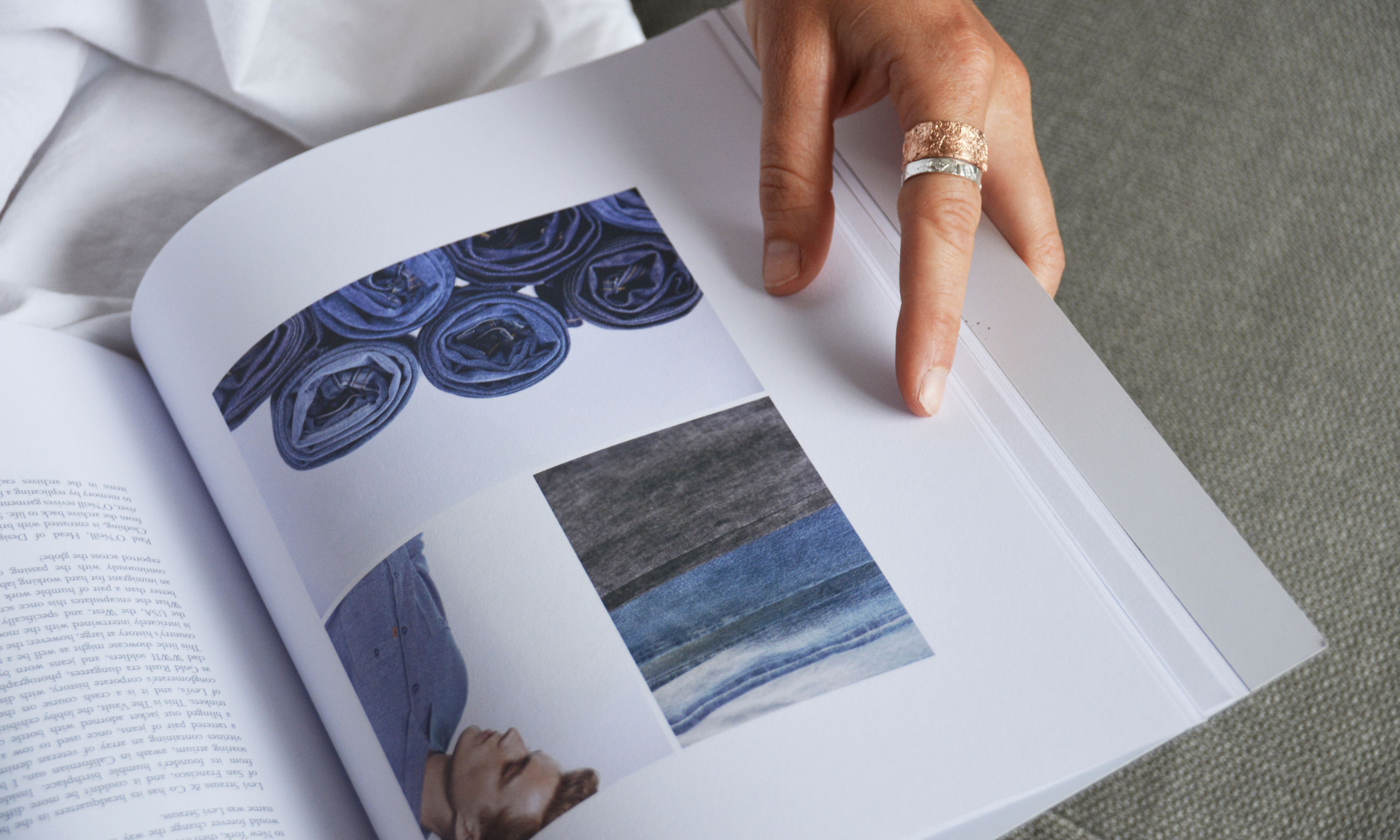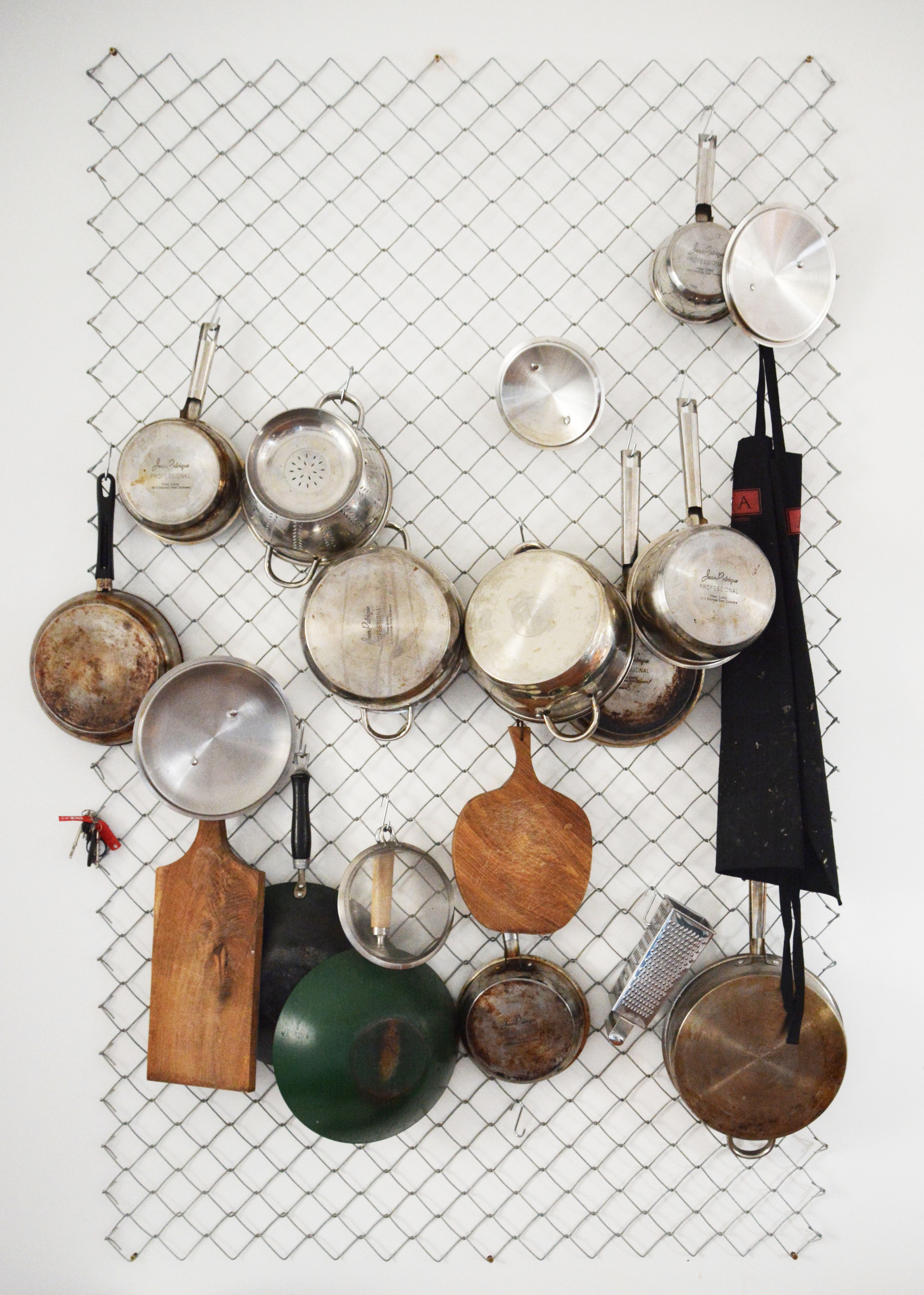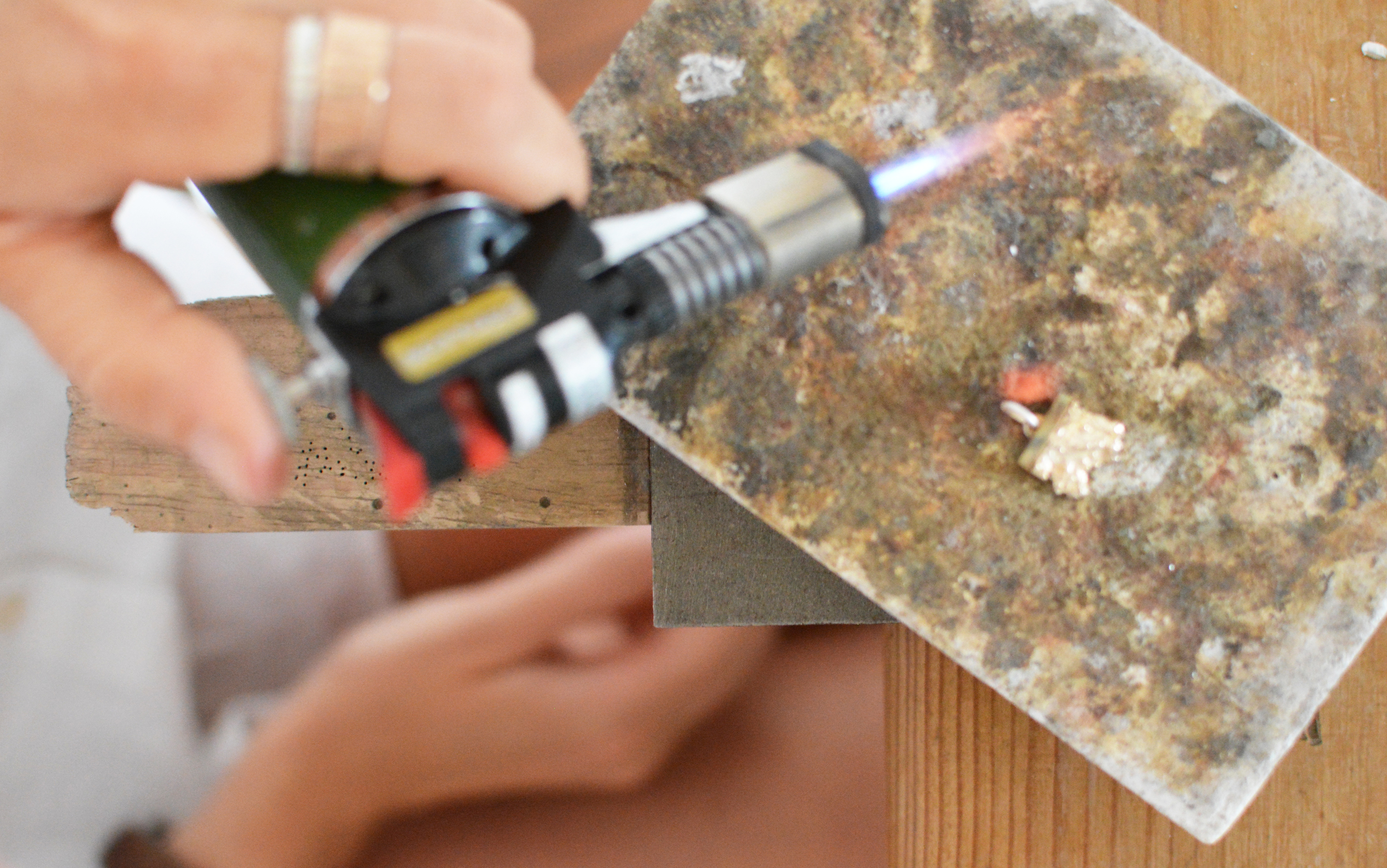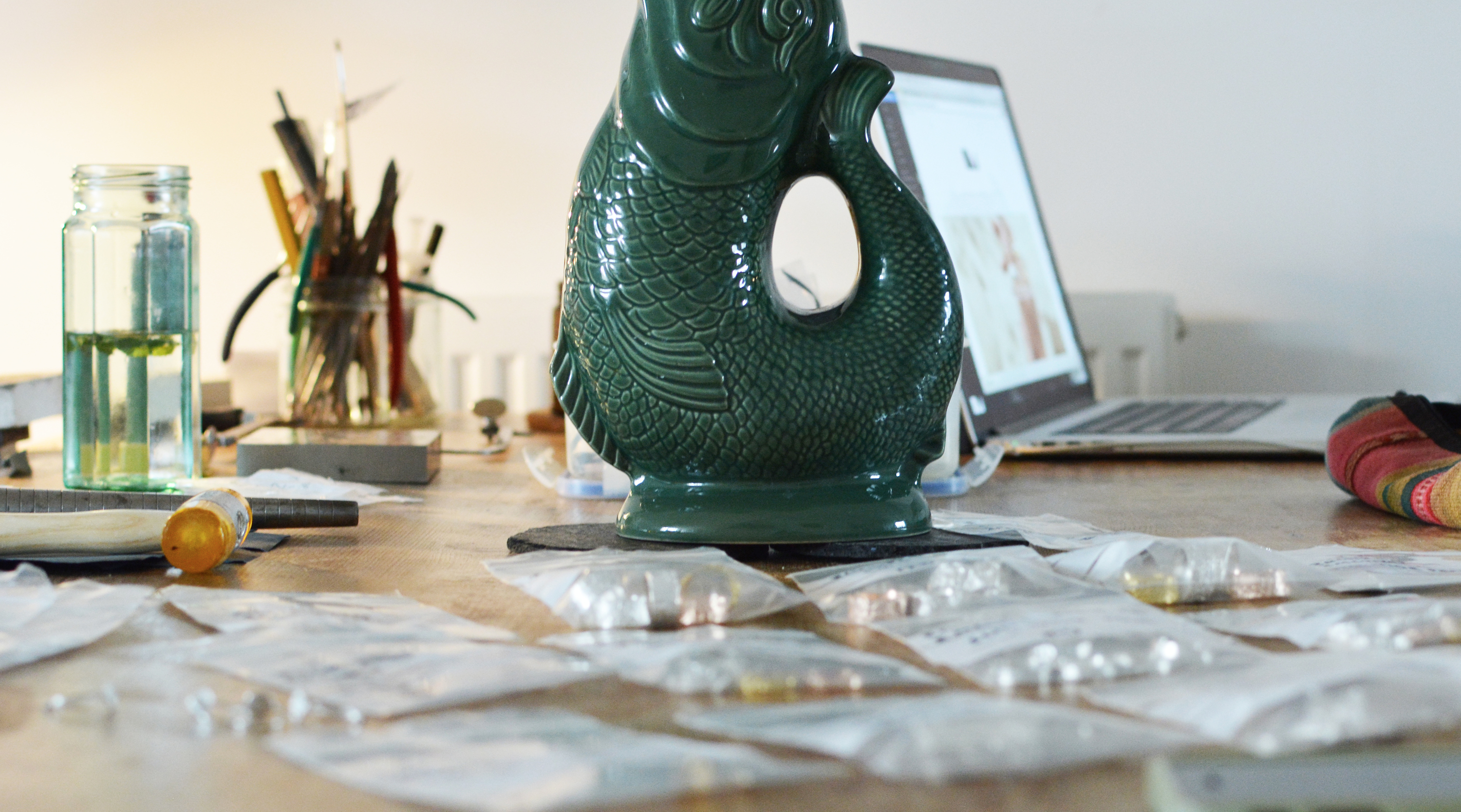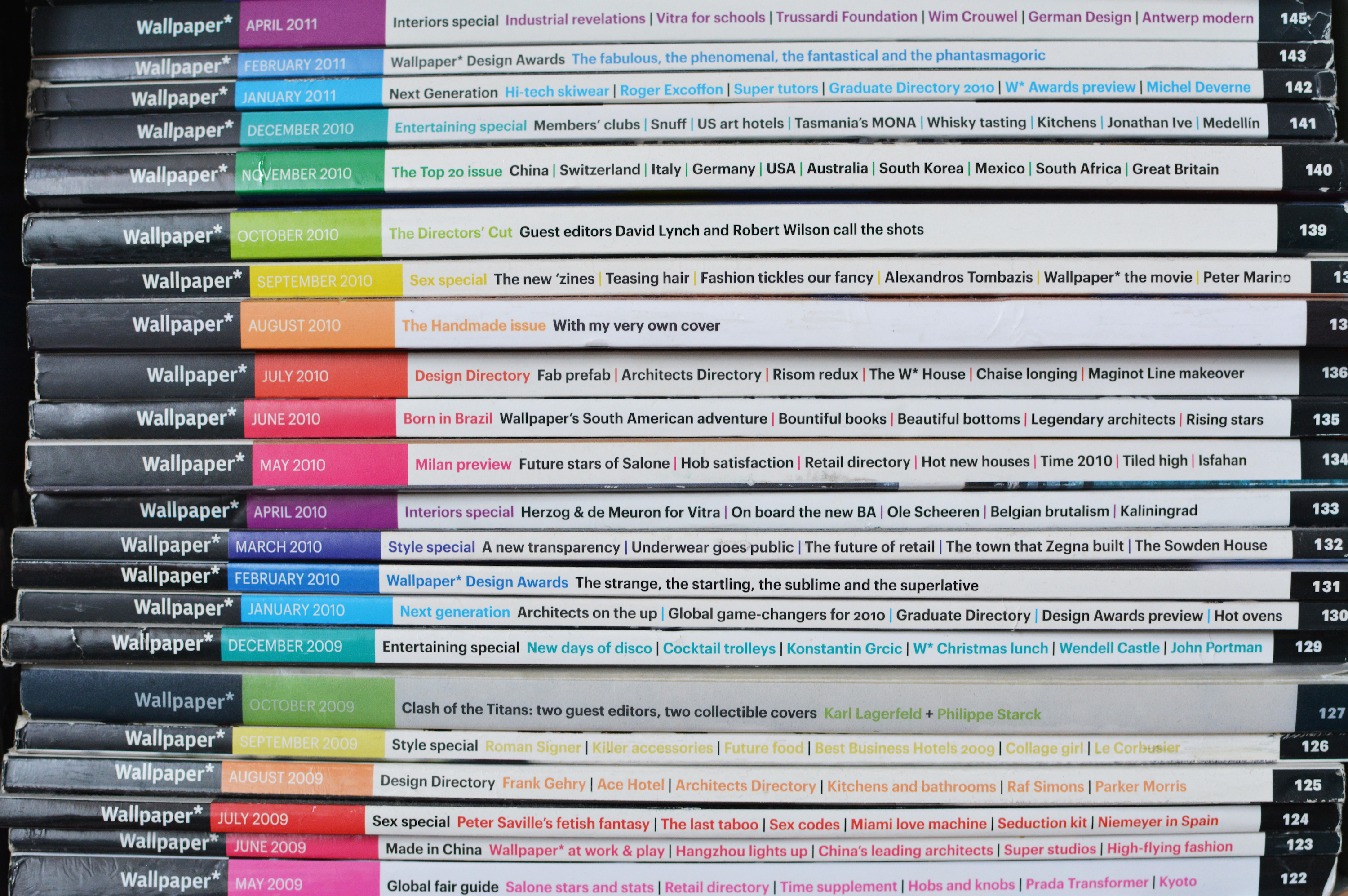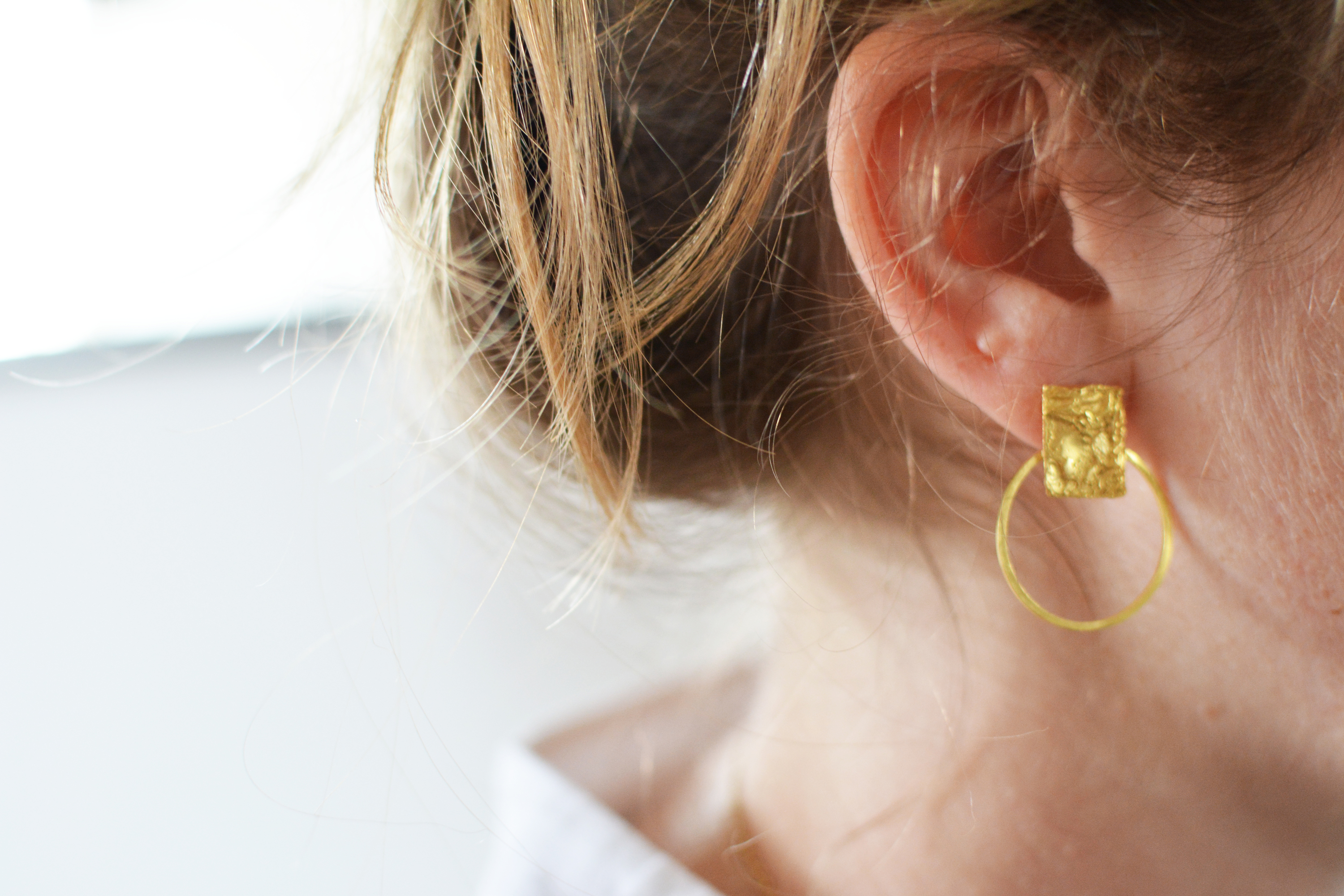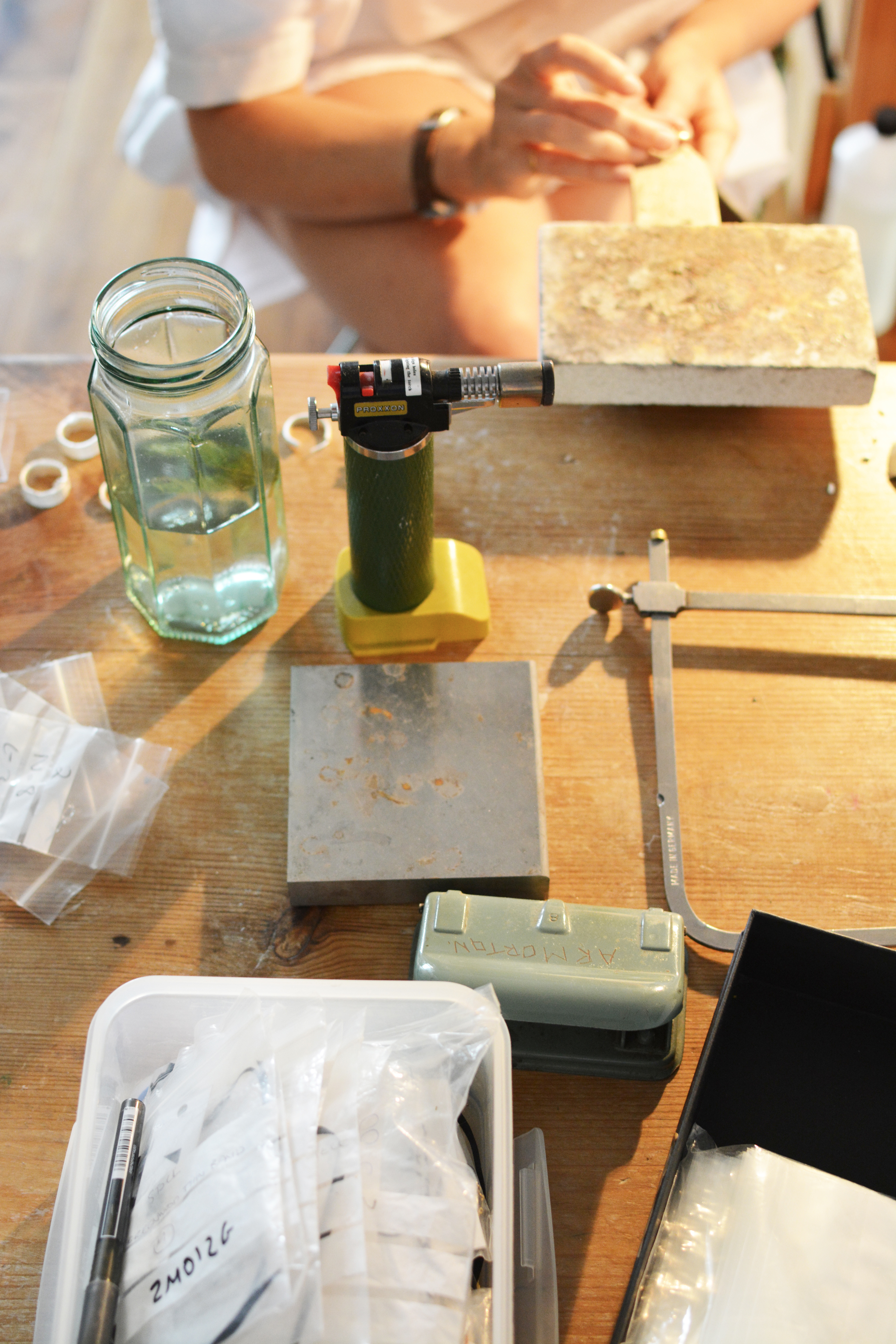 Zoe describes her style as, "Natural, Simple and Contemporary".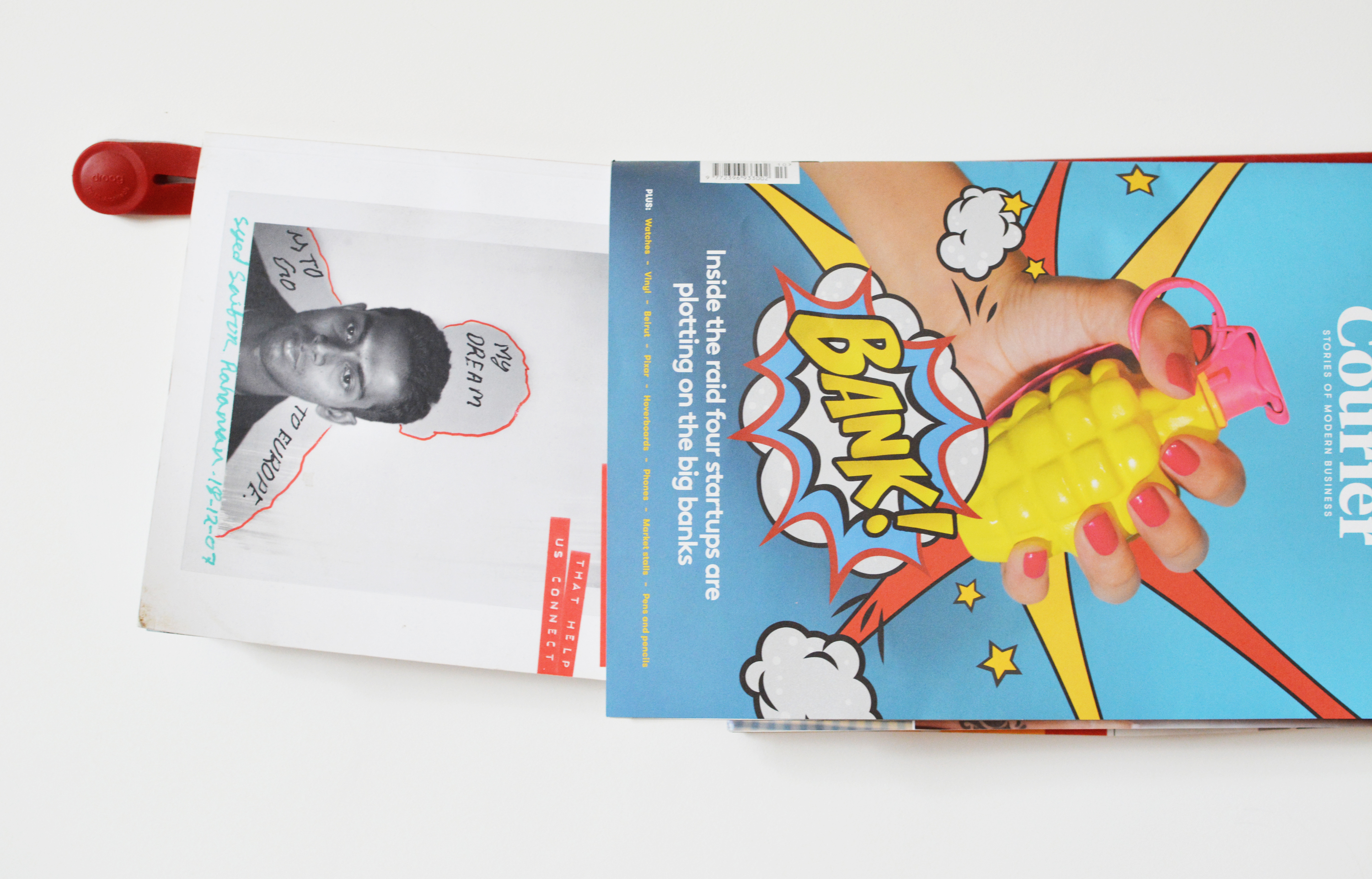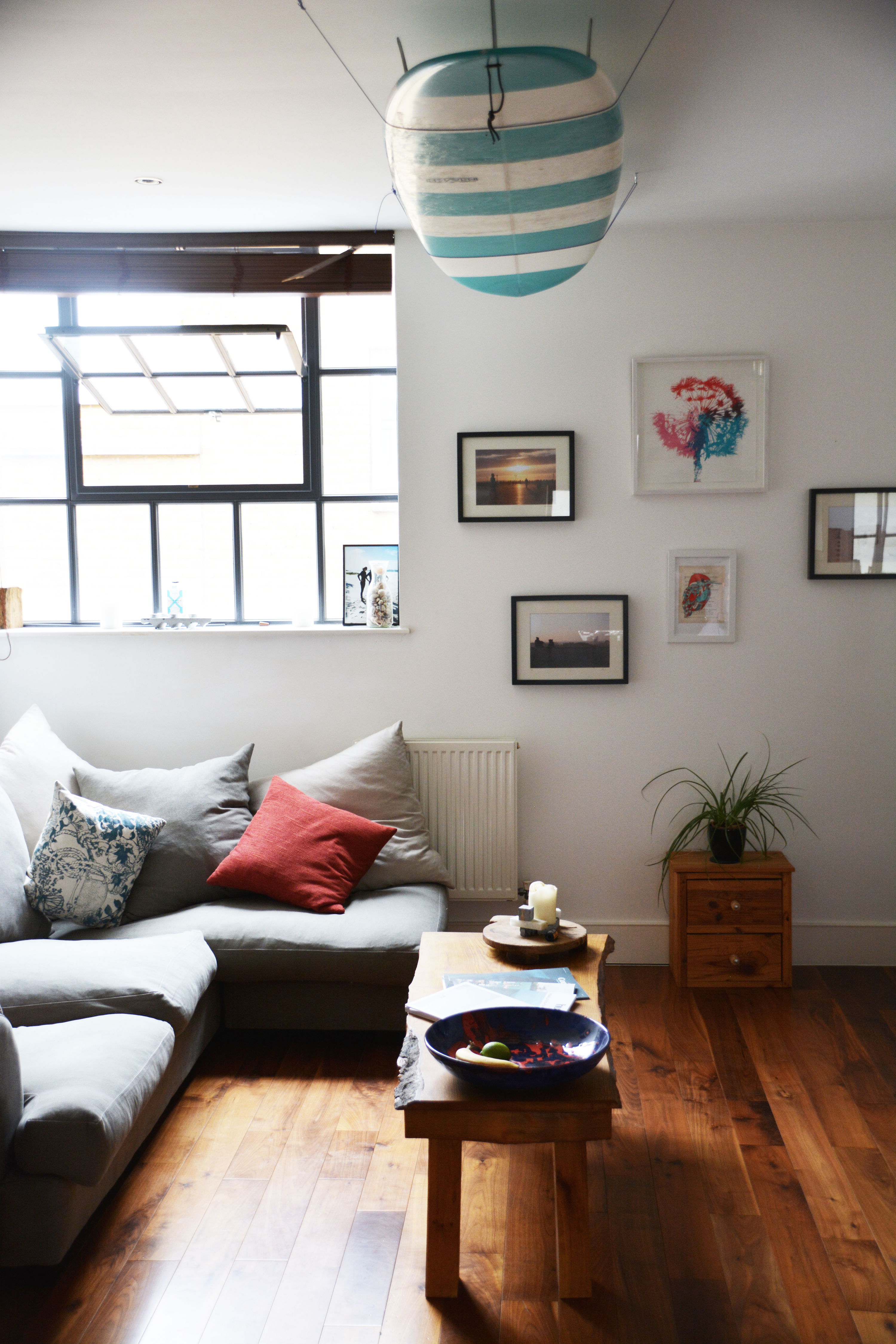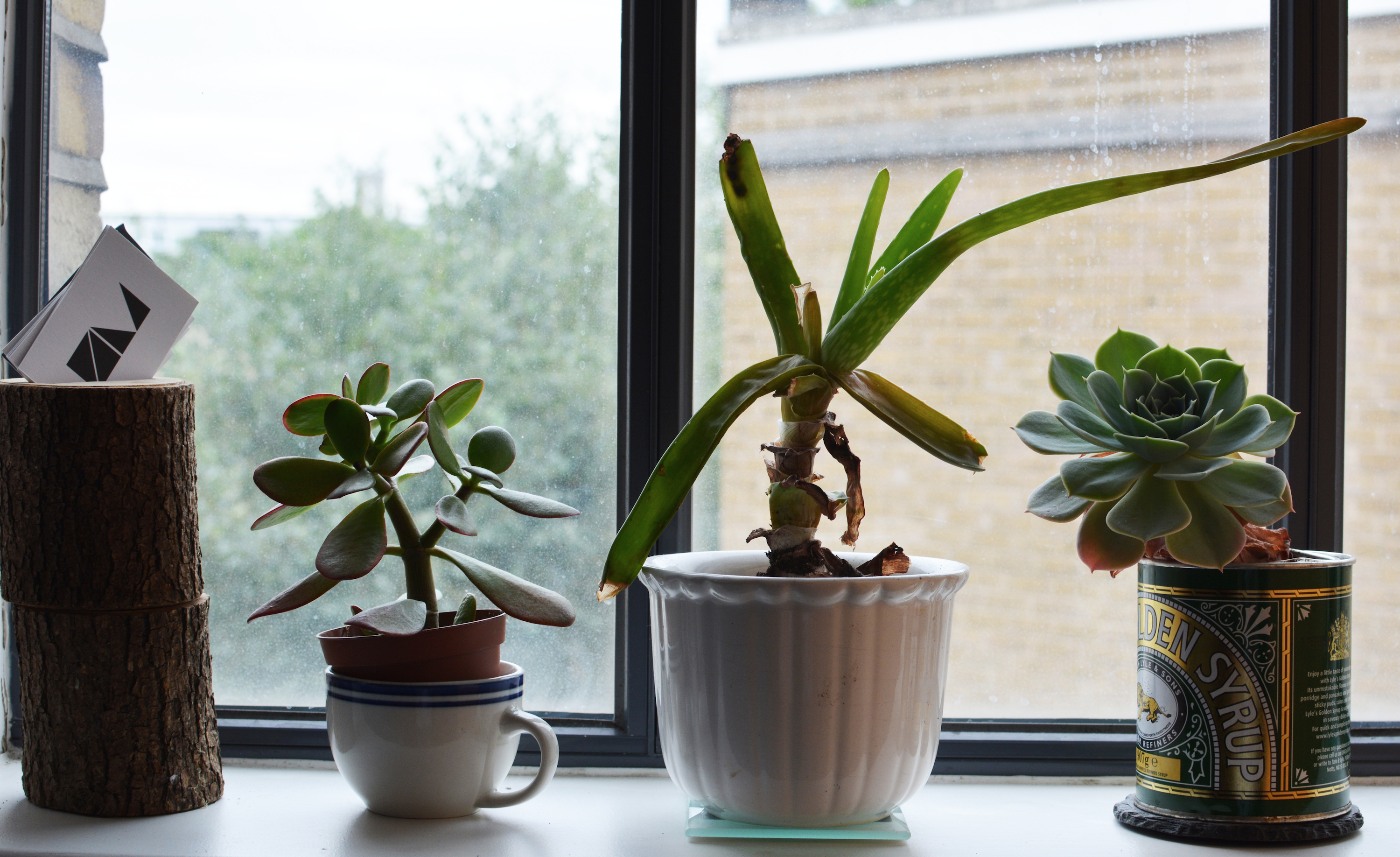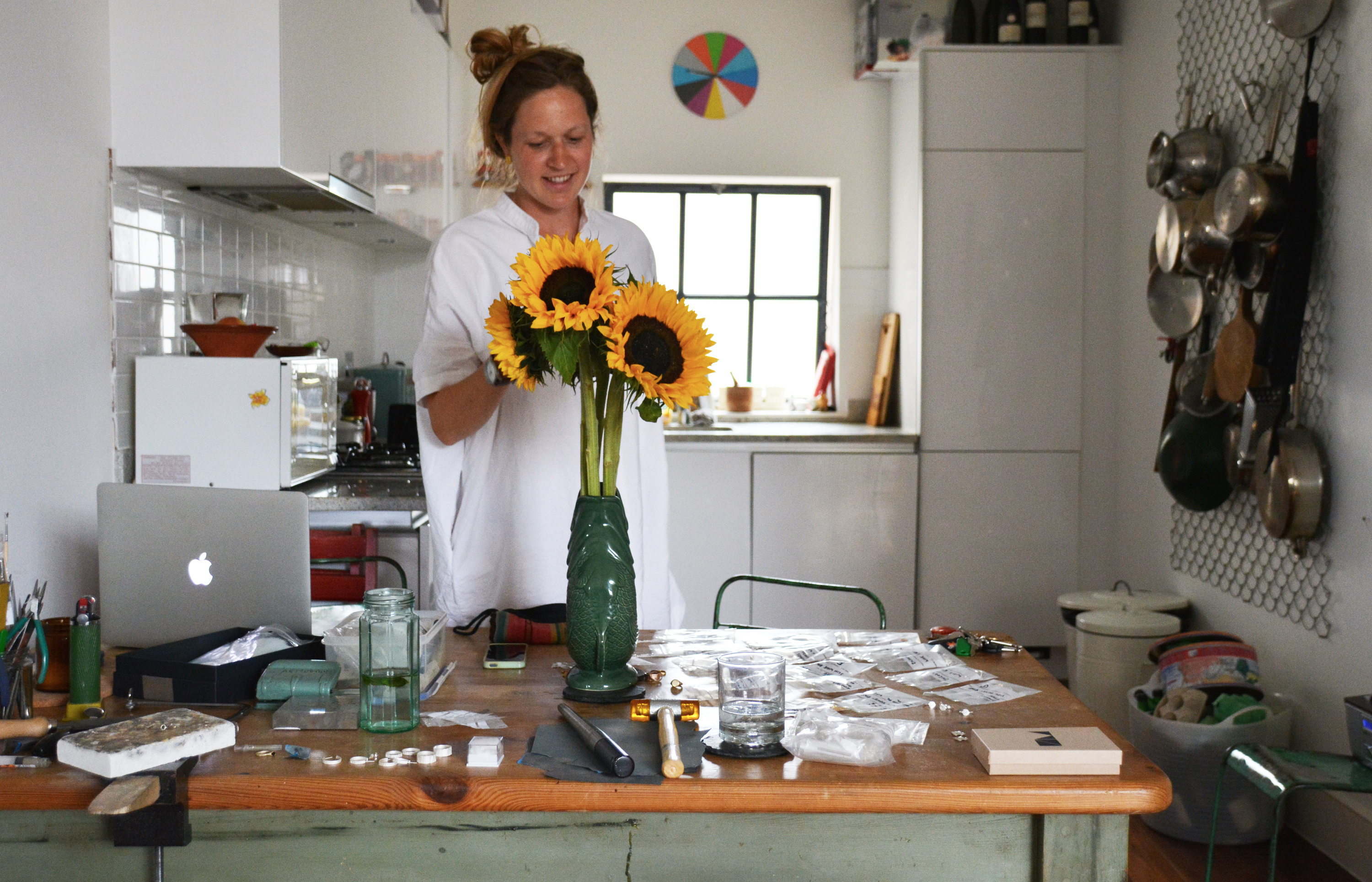 Q & A with Zoe Morton
How did you get started as a jewellery designer?
ZM: When I was 15 I did an after school class of jewellery making, I loved it, but never really had the opportunity to do it again. Then when I started working in London for a photographer and was earning a good salary I decided to look up some evening classes and did a couple at St. Martins. After a year of saving I decided to quit my job, do some travelling visiting friends around the world, and then the end goal was to road trip to Florence Italy, to live and study jewellery design … and that is pretty much what I did!
Where do you find inspiration for your collections?
ZM: I always find myself most inspired when I am out of the city and in the middle of nowhere, either on my own or with those closest to me. It might be on a wild swim, a surf, hiking, or watching the stars. I find nature totally fascinating and beautiful, we are all super lucky to be surrounded by it.
When you are not making jewellery, what would we find you doing?
ZM: Ha, I guess I already answered that one in the previous question. I will be way out on an adventure, wether it be in the UK or abroad, with friends and family.
What would you consider your favourite place in London?
ZM: I have always lived in East London and I am still exploring it. I love food so can often be found eating my way through broadway market. I also like little hidden quiet spots like Dalston Curve Garden, and actually the back yard of The Castle Climbing Centre. Netil 360 is also a good spot to watch over the city.
Do you happen have a favourite piece of jewellery from your collections? Why is it so special?
ZM: Ah thats a real tricky one. I obviously like all my pieces otherwise I wouldn't bring them out. The Greenwood Collection is special to me as it reminds me of my Grandfather Laurence Greenwood, who was an awesome and inspiring man. The Cove Collection I love as it is a collaboration with my good friend and artist Ellie Stimpson, and we had a lovely afternoon with Victoria YUM cake creating it.
How does your personal style translate into your jewellery design?
ZM: I guess its contemporary but a bit rough round the edges which is kind of what my jewellery is, its got that natural feel but contemporary design.
We talked a little about your family's love for making things. How have they influenced your making process as a jewellery designer?
ZM: Hugely I would say, my parents are now retired and my dad makes pretty much all my furniture. He also made my friend Jack Snell (photographer for everything you see with my Jewellery) a beautiful desk too. He is a super practical guy. My mum is also amazing at sewing, knitting, bookbinding, and it was her father who was the inspiration for The Greenwood Collection. He was an incredible painter and wood carver. So I guess we where surrounded by it. My brother is also an accessories/bag designer and helps me out a lot – he's super talented and has an amazing eye for design. He is always challenging me to think outside the box!
Is there anything you are looking forward to next for your design work?
ZM: Im really excited for the next collection. Its only in the initial design process at the moment, but if it works I think its going to be awesome, so keep an eye out!