6 Street Style Trends Spotted Throughout Fashion Week
Along with The London Design Festival, Fashion Week has been in full swing starting in New York, then London and now just finishing up in Milan (next stop: Paris). As amazing as it is to check out the SS17 fashion previews, for me it is typically the street style happening outside of the shows that I find really inspiring. Today I have rounded up six super cool street style trends spotted during Fashion Week in NYC, London and Milan. I have these looks on my watch list!
Street Style Trends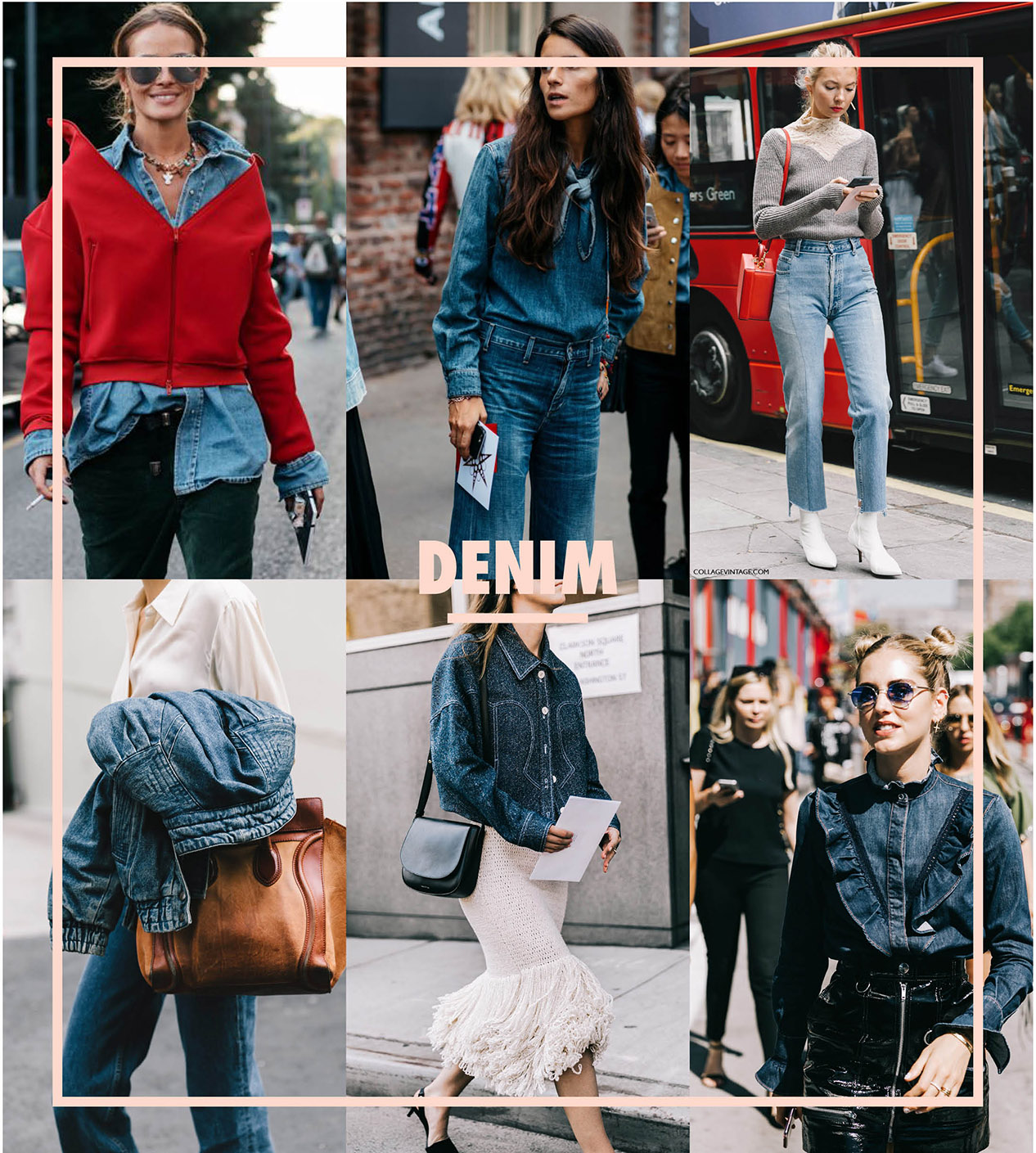 Haute Denim: Whether it's oversized, ruffled, cropped or layered, it appears that denim fashion was all over the streets this year. Personally I am the biggest fan of denim styles (and have been for years), so the fact that denim is taking on a more high fashion role is something I am very into.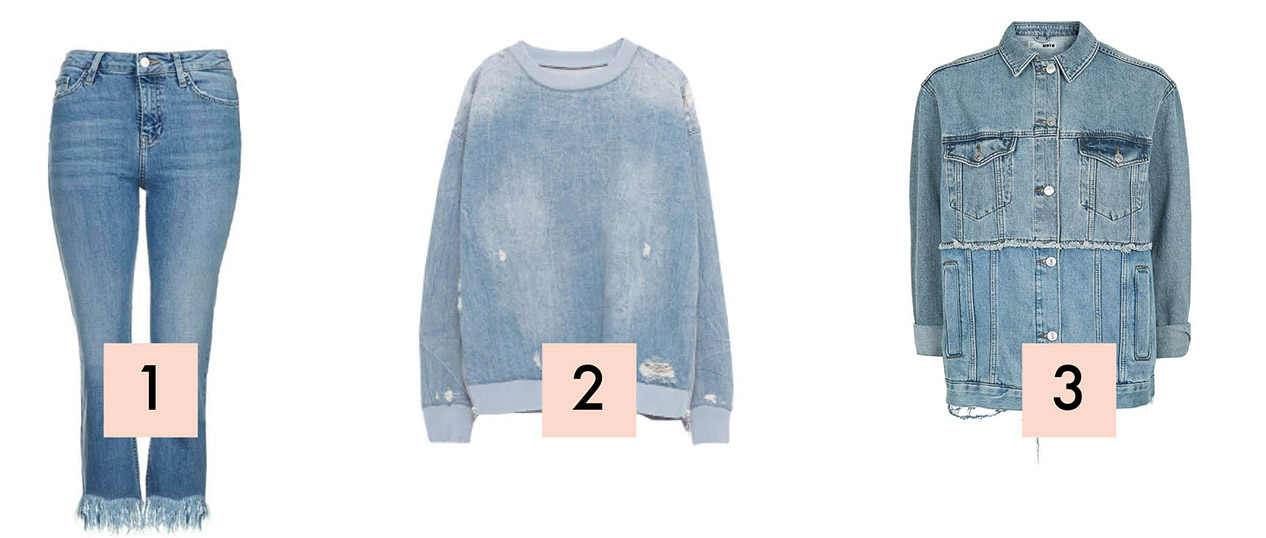 Shop This Look: 1 | 2 | 3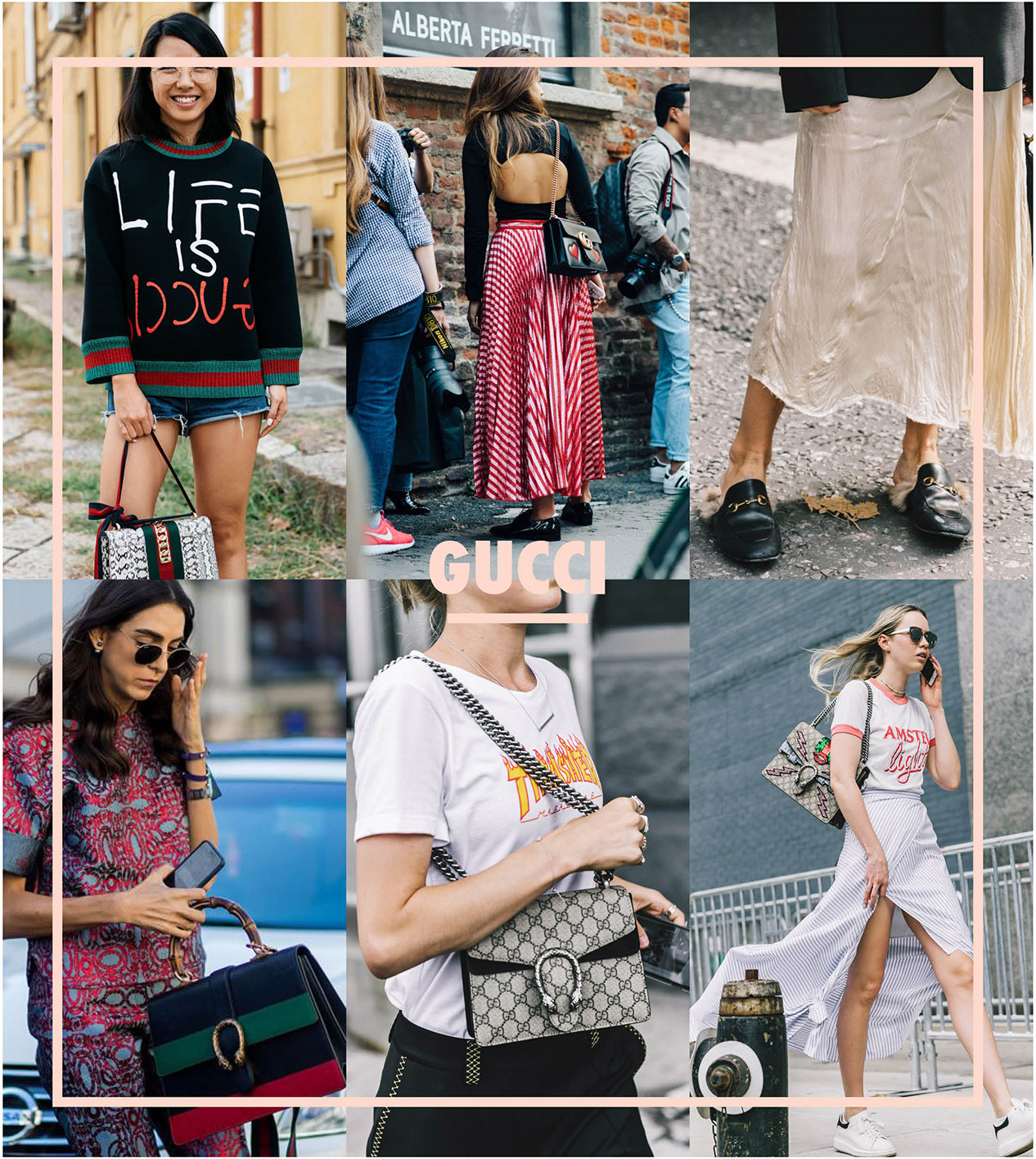 Gucci Girls: If I could choose just one label that was spotted everywhere this year, that would hands down be Gucci. The brand is having a major moment and so is my need for something Gucci (obvs). I love the 70's inspired looks and the playful patterns.

Shop This Look: 4 | 5 | 6 | 7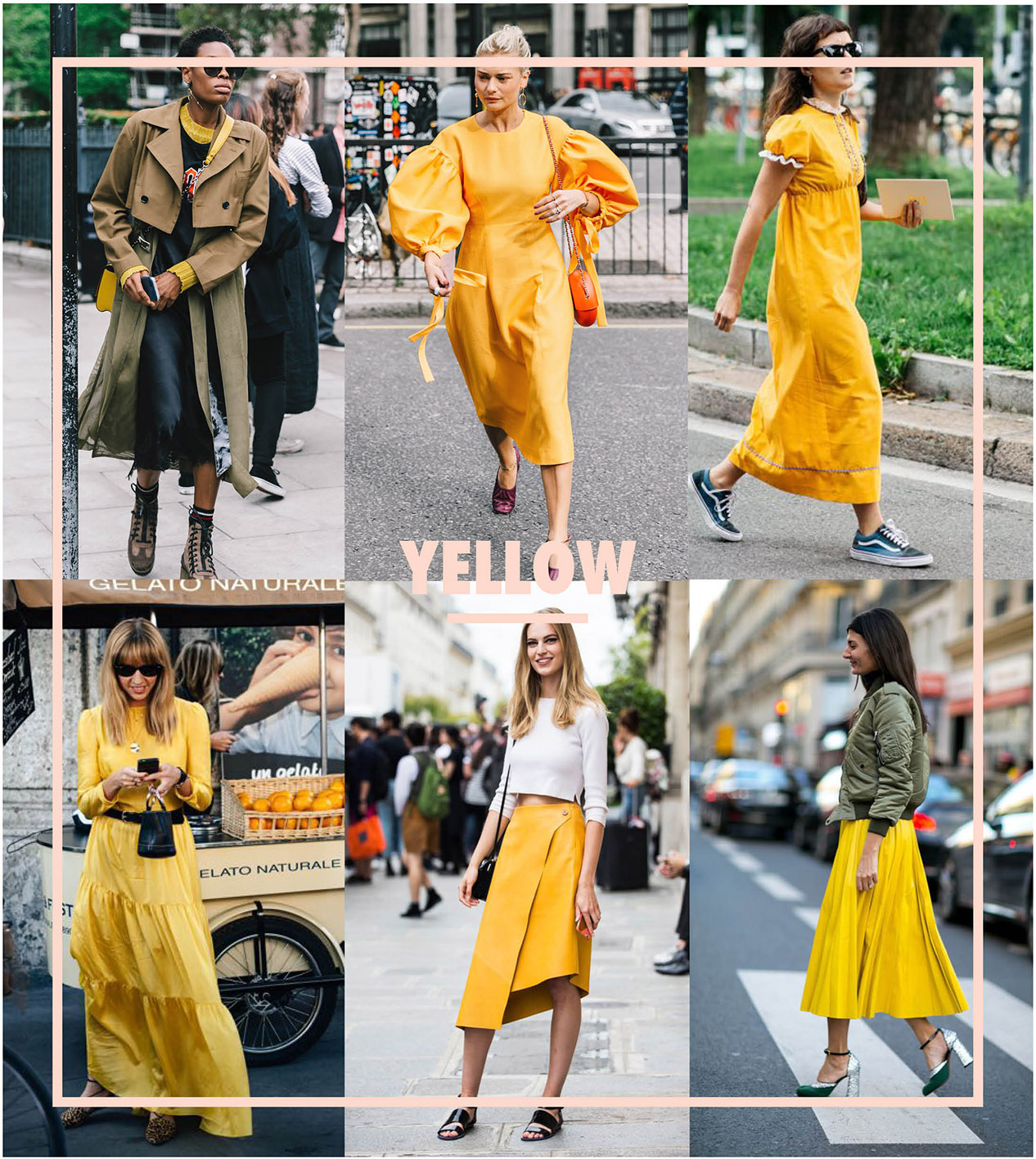 Yellow Pops: Yellow is not a color I am used to wearing, but apparently one that is properly trending right now. I love the idea of a pop of yellow in the upcoming winter months.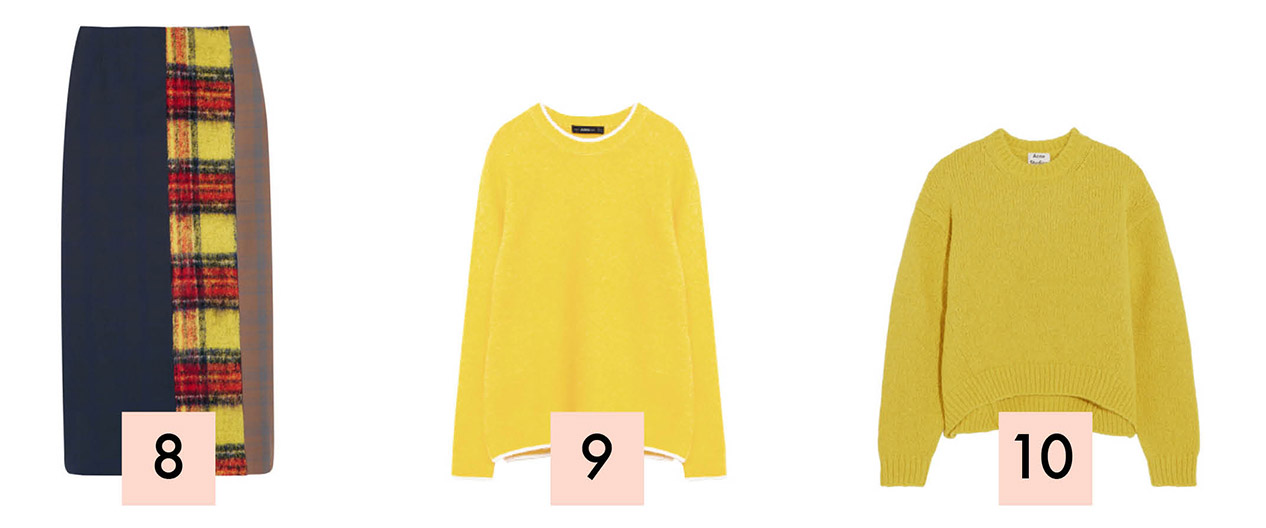 Shop This Look: 8 | 9 | 10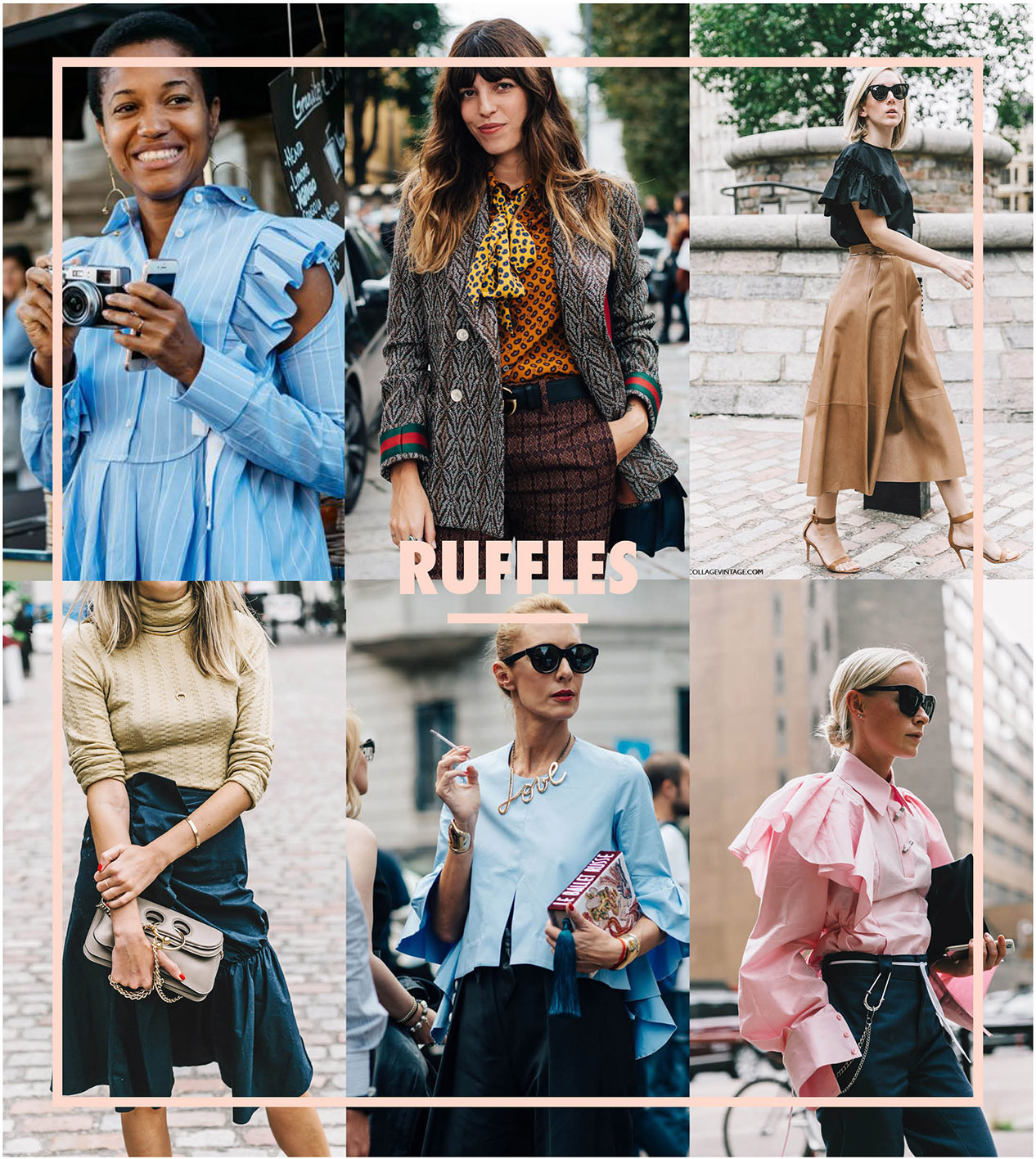 Ruffles With Edge: The best thing about all of these ruffled looks is that they are feminine yet still have an edge to them. Typically I am not really drawn to ruffles, but I have changed my mind based on these street styles.

Shop This Look: 11 | 12 | 13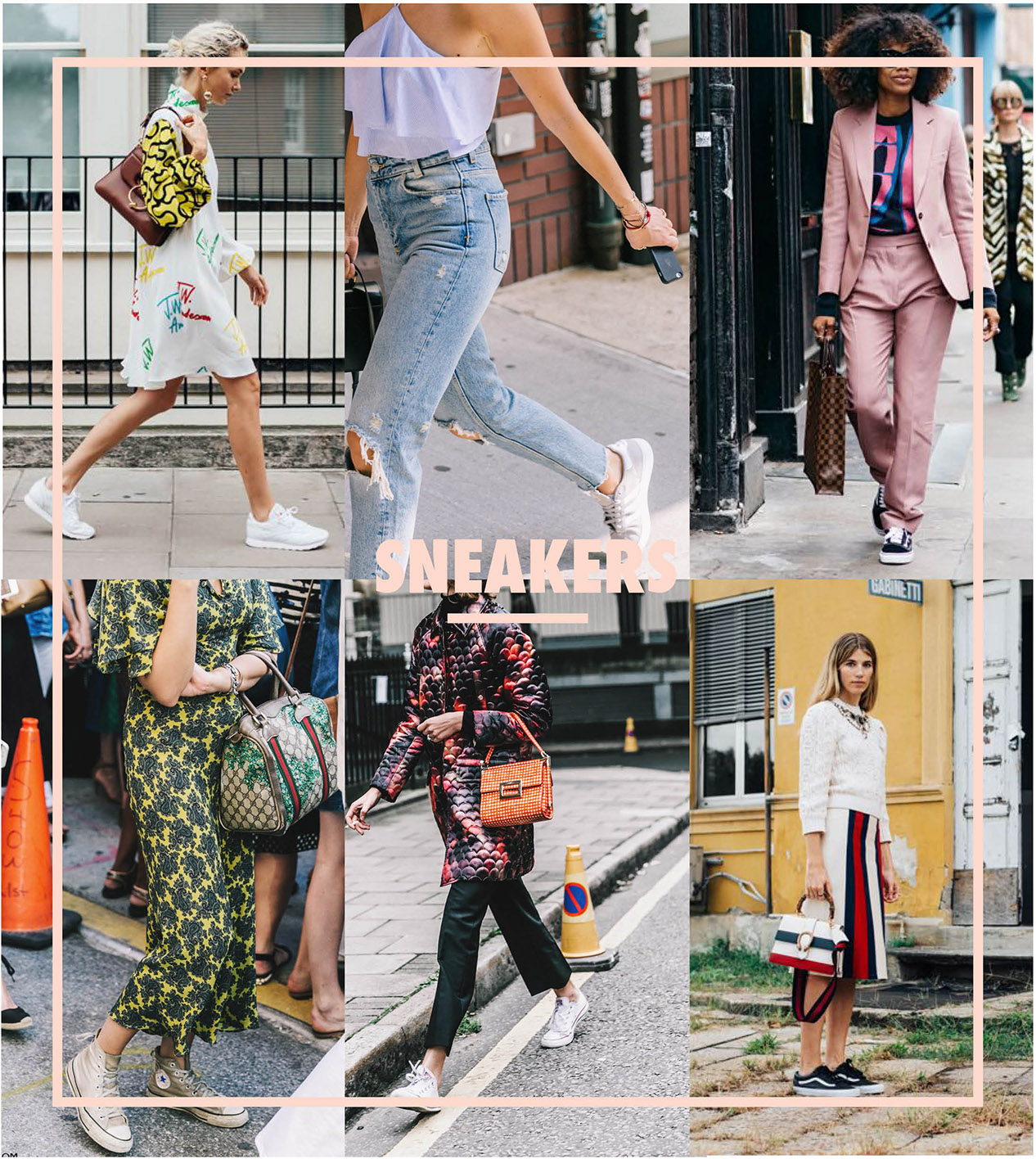 Throwback Sneakers: This season it is truly all about throwback sneaks. Whether it is a pair of Vans, high top Converse, Reeboks or Nike Cortez, it's definitely time to get yo 90's on girl! (I have personally been on the Van's train).

Shop This Look: 14 | 15 | 16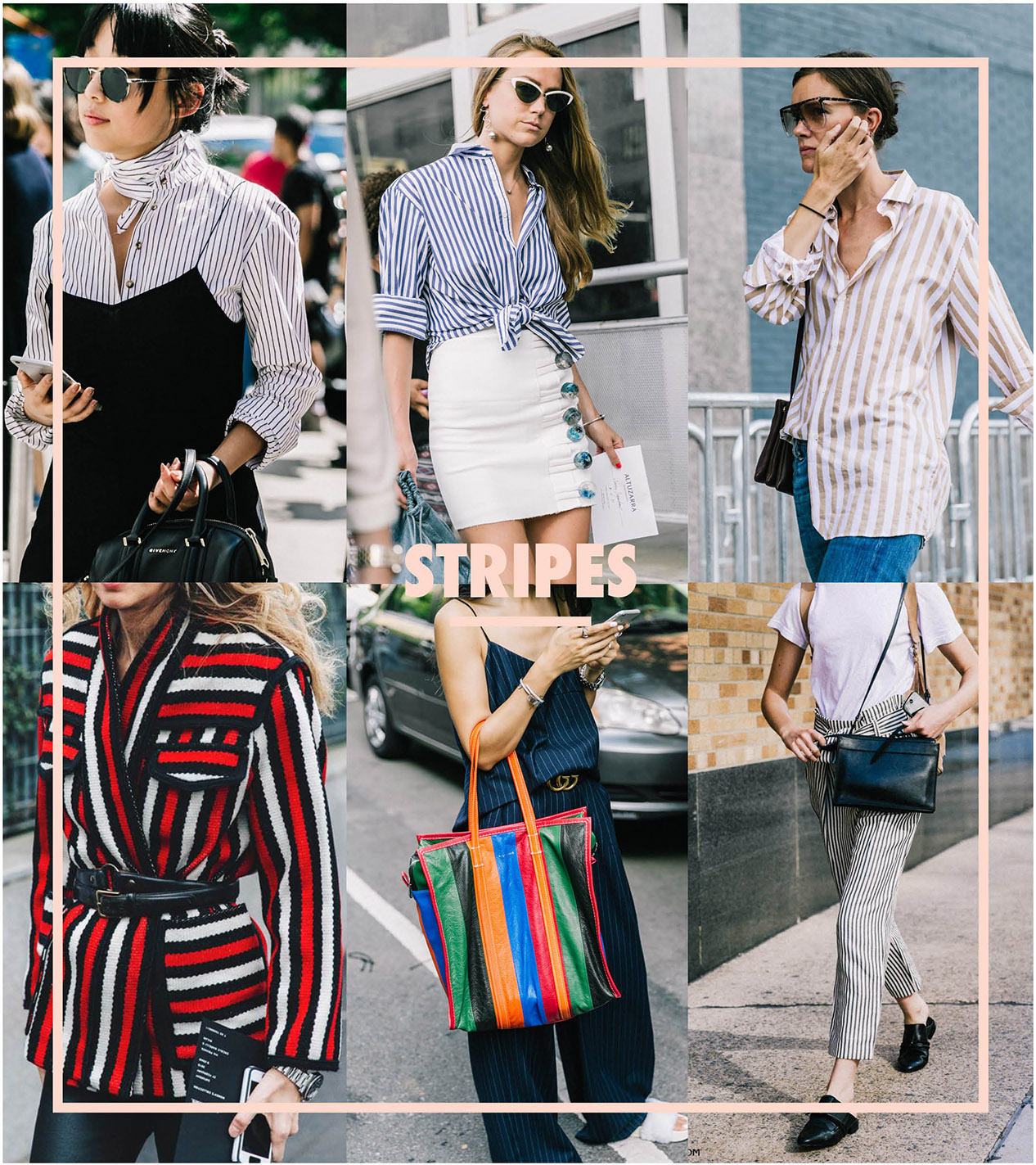 Classic Stripes: For me stripes are a classic pattern that really never goes out. This year though they have been so popular and on any  of fashion (trousers, tops, bags and jumpsuits).
Shop This Look: 17 | 18 | 19
Images sourced via Vogue (1 / 2 / 3 ) & Collage Vintage ( 1 / 2 / 3 )