People & Their Spaces: At Home with bag&bones
Last month I popped over to Habitat for the launch of Sarah Akwisombe's pop up installation there. While I was admiring her space I came across some fantastic neons that were used in the design. Turns out the neons were created by bag&bones, a recently launched neon art label founded by sisters, Gigi and Cavanagh Foyle. With design that consists of cool graphics, whimsical text and lyrical slogans, bag&bones is on to something that is pretty amazing. I was introduced to Gigi at the event and was instantly drawn in by her personality and style (both of which are just as cool as her neons!). I loved her story behind bag&bones, as well as hearing about how unique these neons are (apart from the creative design the actual neon itself is incredibly lightweight and easily transportable). So today on the blog we are hanging out with Gigi at her beautiful home. It is full of personality, splashes of neon and bold color. Gigi is talking to us about her inspiration behind the design and in the meantime, feel free to swoon over the neon creations of bag&bones.
"There's something about neon that people just love, they are instantly drawn to it."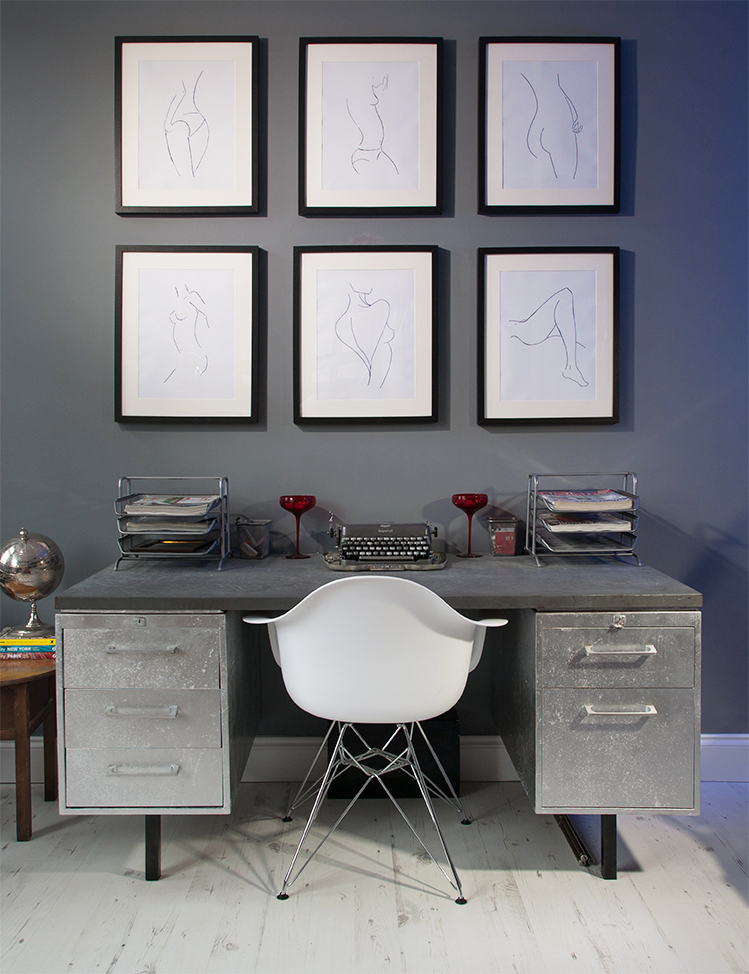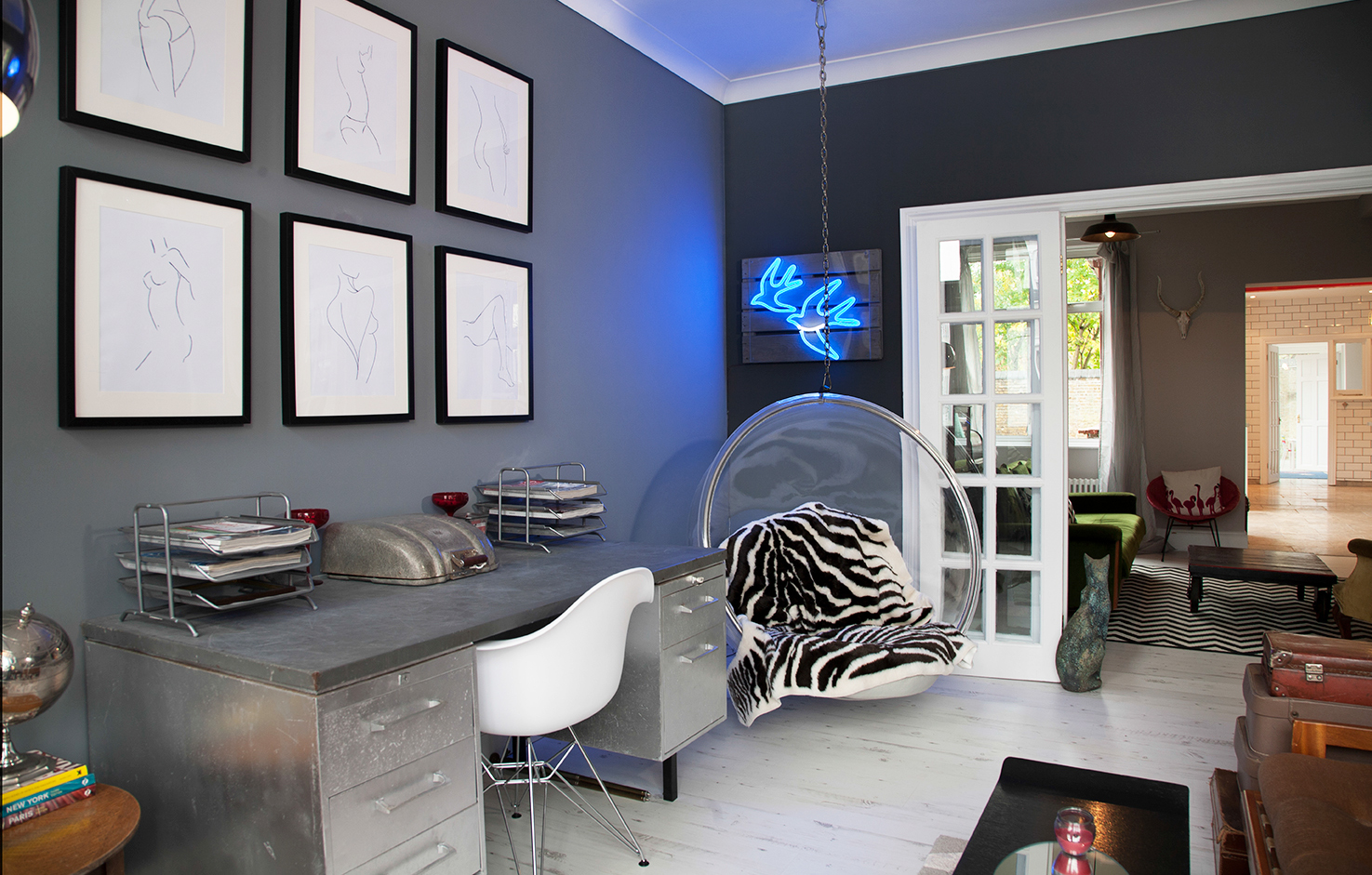 F15: Tell us a little bit about yourself and how your amazing business bag&bones came together? 
GF: "I was born and raised on the west coast of Ireland, but moved to London in my early twenties and just fell in love with the city. I've been based here ever since. I knew very early on in my life that I wanted to do something creative. At school, I was one of those compulsive doodlers sitting at the back of the classroom, lost in a world of imagination. Sketching away in my notepad was so much more appealing to me than learning about osmosis or whatever it was! And I've always loved neon, too. For as long as I can remember, its seductive glow has lured me in. It just has such a positive effect on my mood."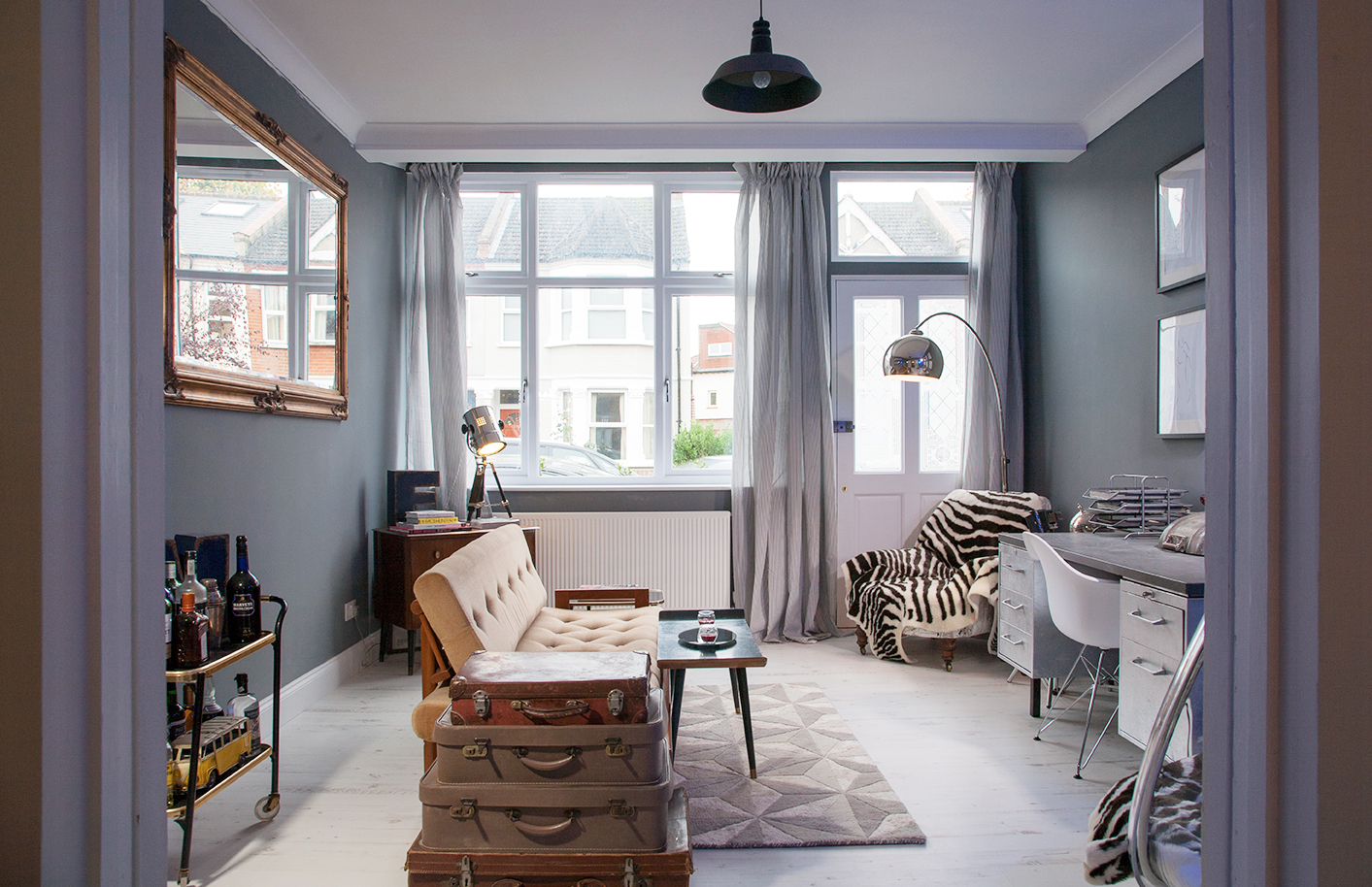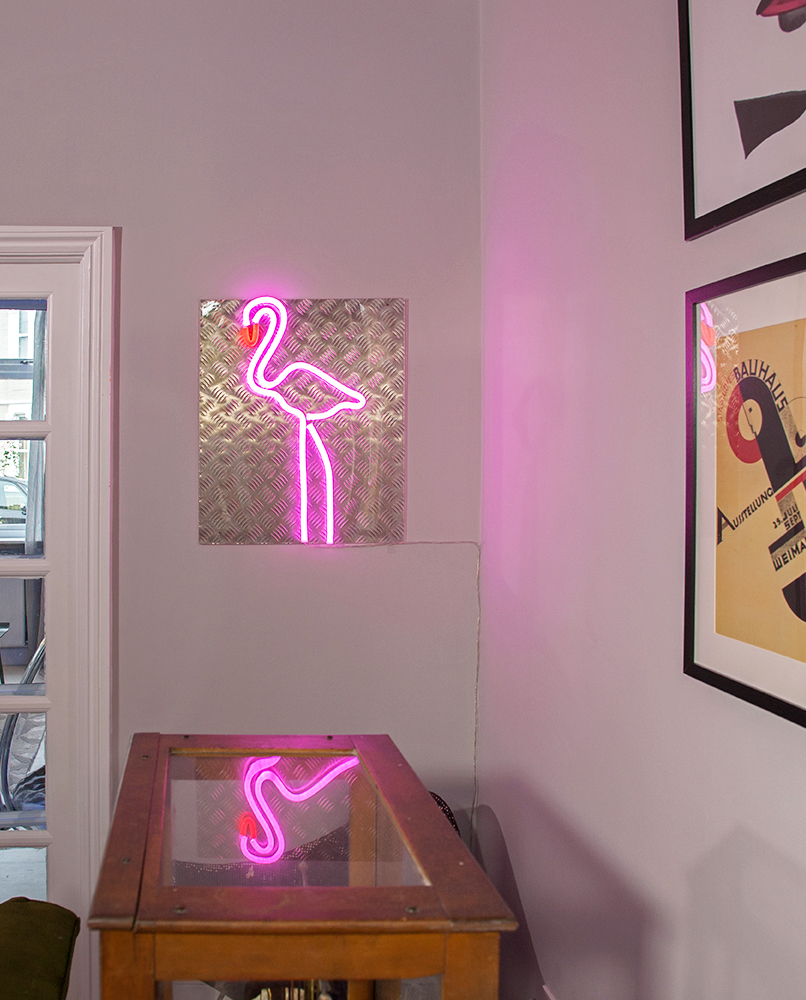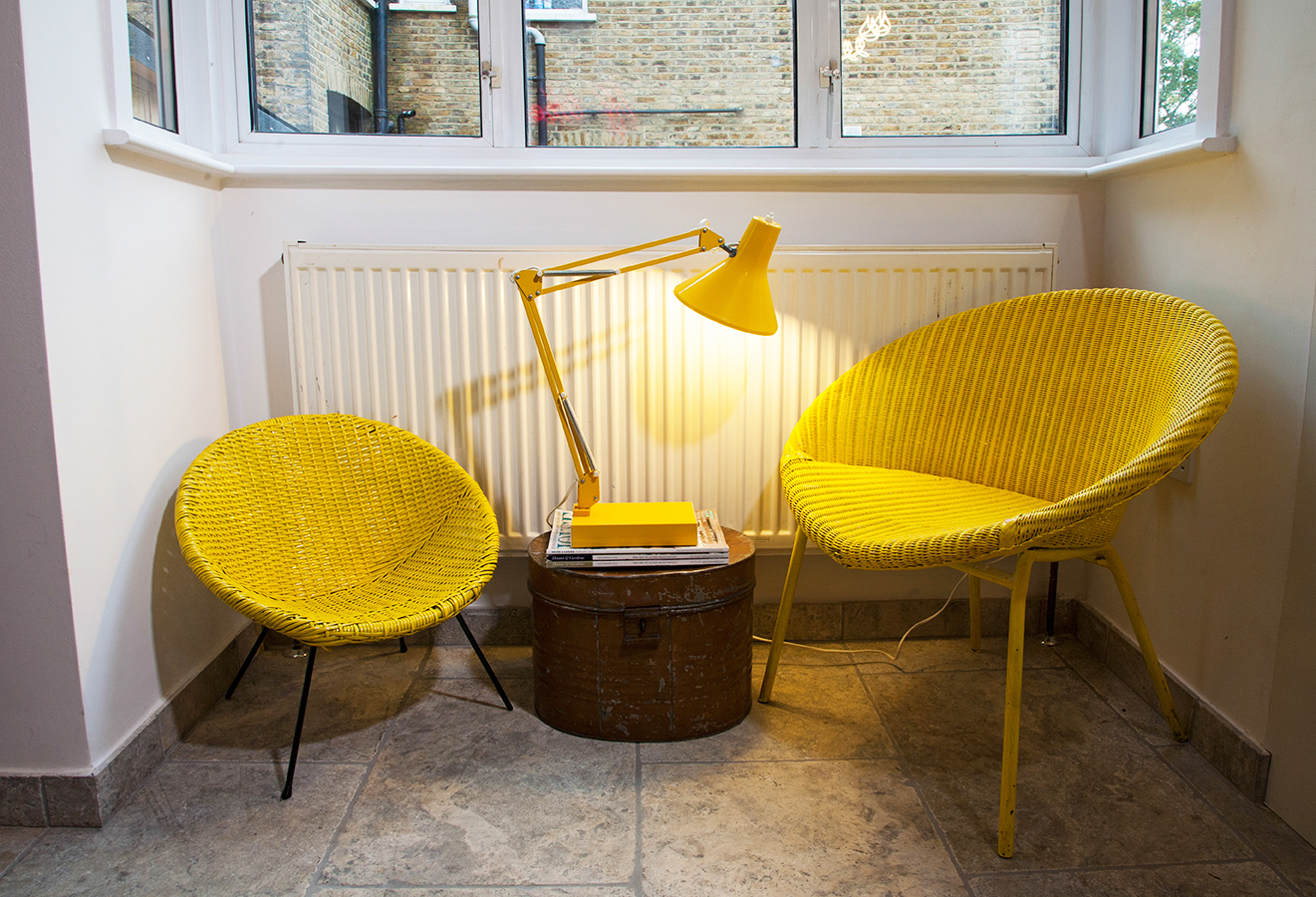 F15: What do you love most about using neon as a decor element within interior spaces? 
 GF: "I love using neon as a décor element because of its ability to completely change the mood of a room, as well as the moods of the people in it. It's something we really notice when we style events; we recently did the Stylist Beauty Awards in the Vinyl Factory in Soho. It's an amazing, generous space anyway, but once we had sprinkled some bag&bones neon over it, the whole venue just popped and had such a great buzz to it. Everywhere we looked, people were standing in front of it, taking photos…there's something about neon that people just love – they are instantly drawn to it. Within more intimate spaces and the home, the same principles apply. It can lift any room, at any time of day. It's a hypnotic mood enhancer, edgy yet soothing all at the same time."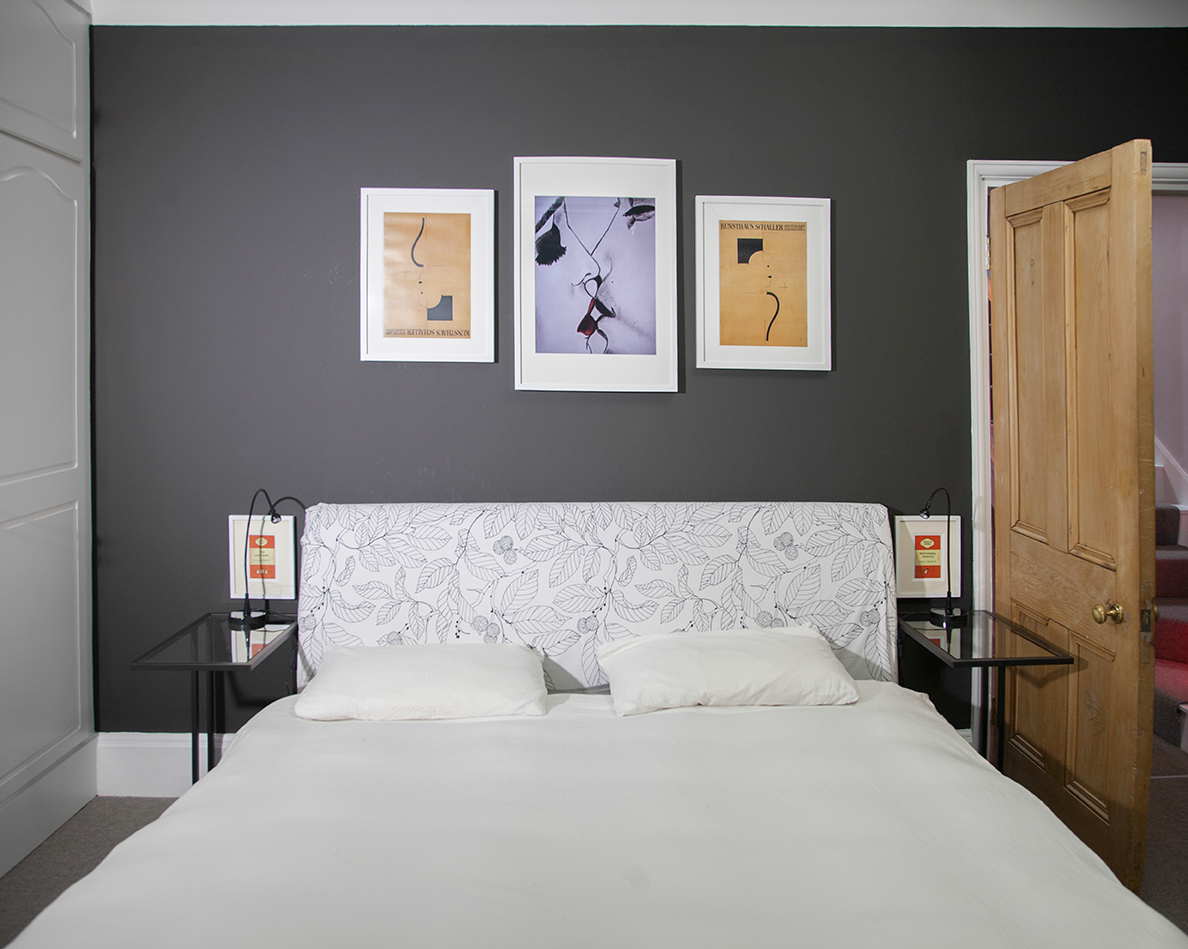 F15: In three words, how would you describe your personal style? 
GF: "Minimal, comfortable and versatile. I am always running around London taking lights from one place to another, so I need to be comfortable. I'd say I'm a jeans & trainers kinda girl. Although when we do events, I have to spruce up a bit although I am not very good at wearing heels, especially after a glass or two of Prosecco – I usually end up changing back into trainers and carrying my heels in my bag!"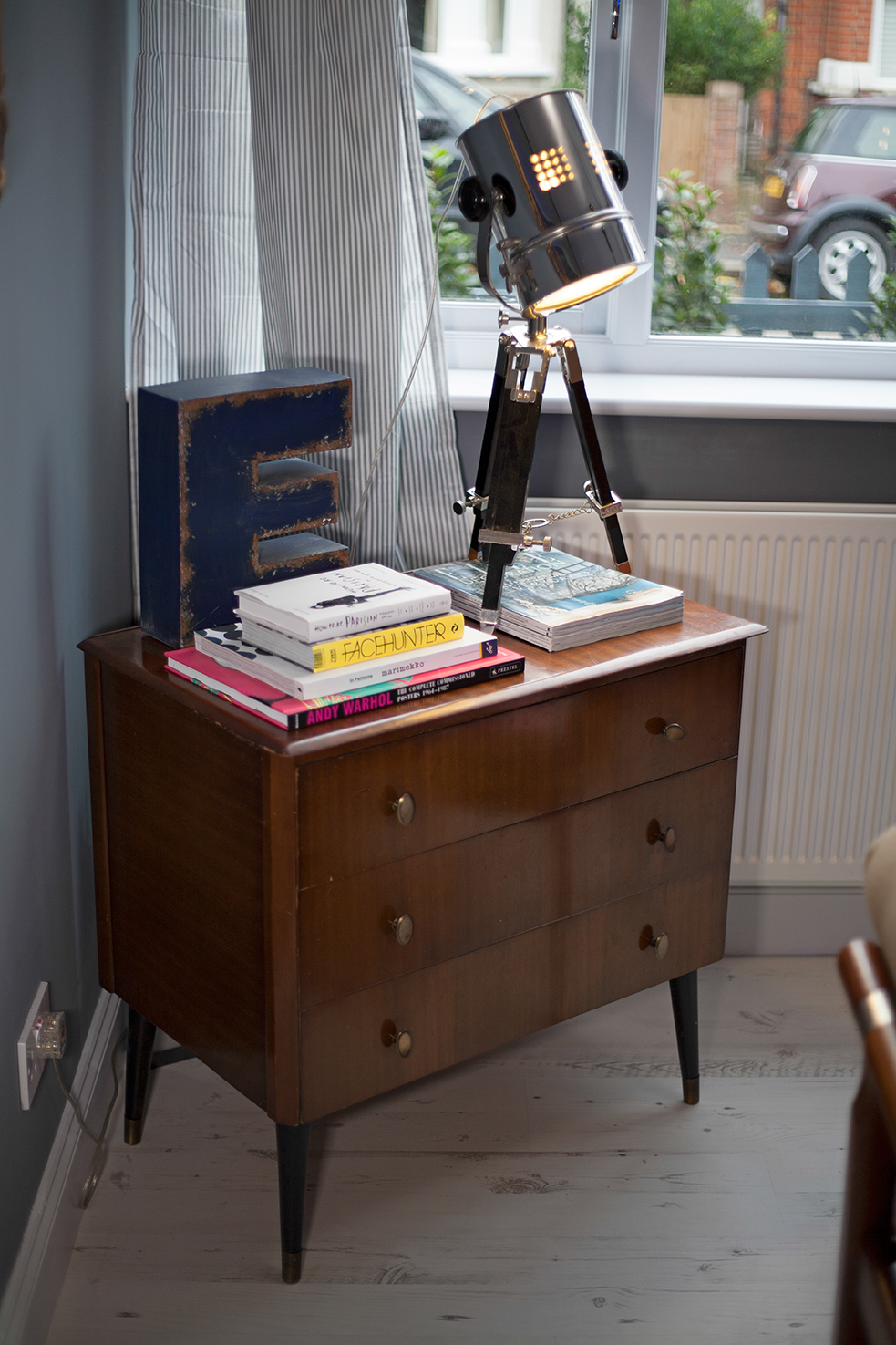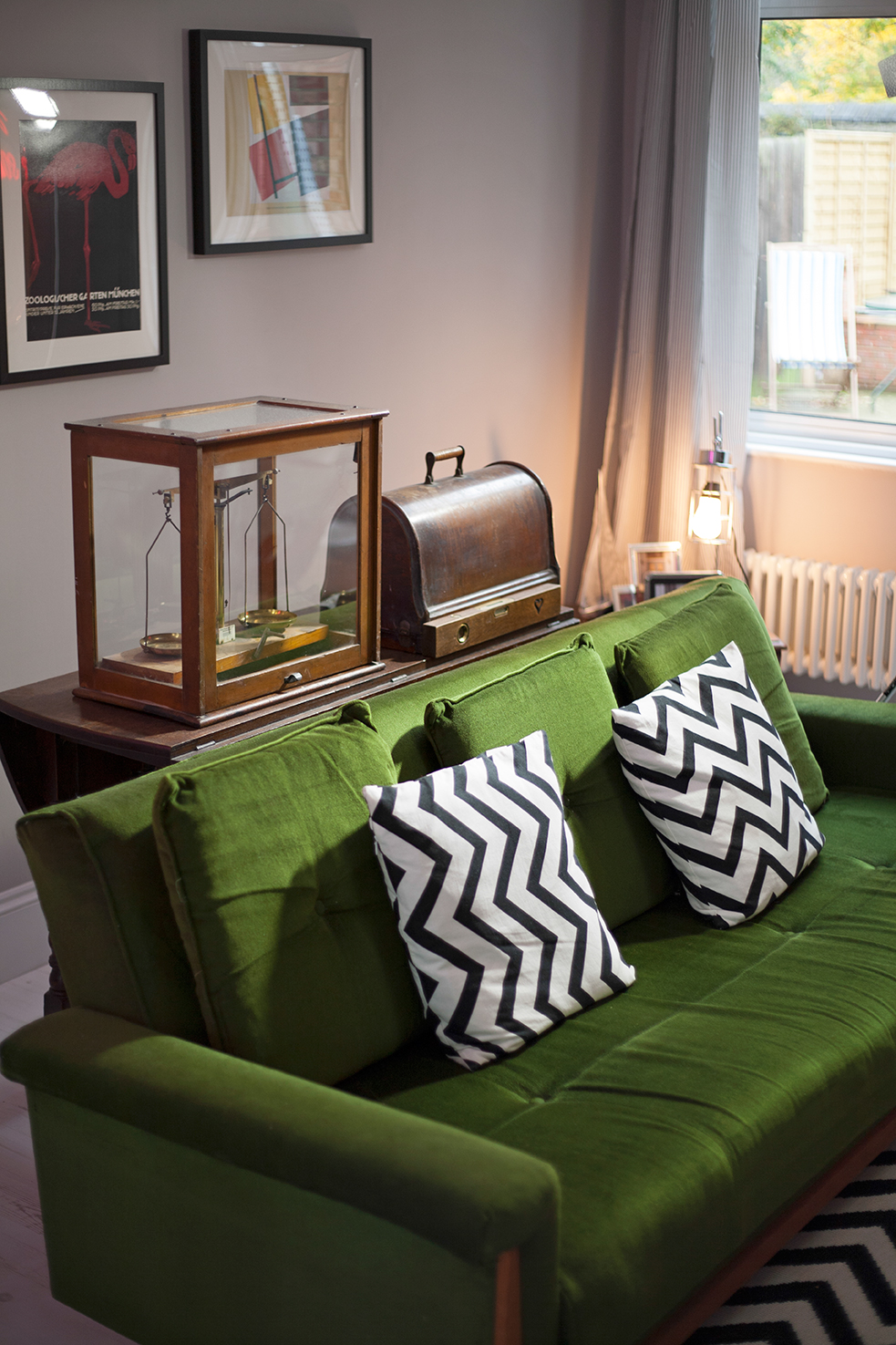 F15: Since bag&bones launched in July 2016, have there been any particular projects that have stood out or been extra exciting?
GF: "Definitely Wilderness. It was amazing to have an opportunity to showcase our lights at a festival as spectacular as Wilderness so soon after we launched. It really was something else!"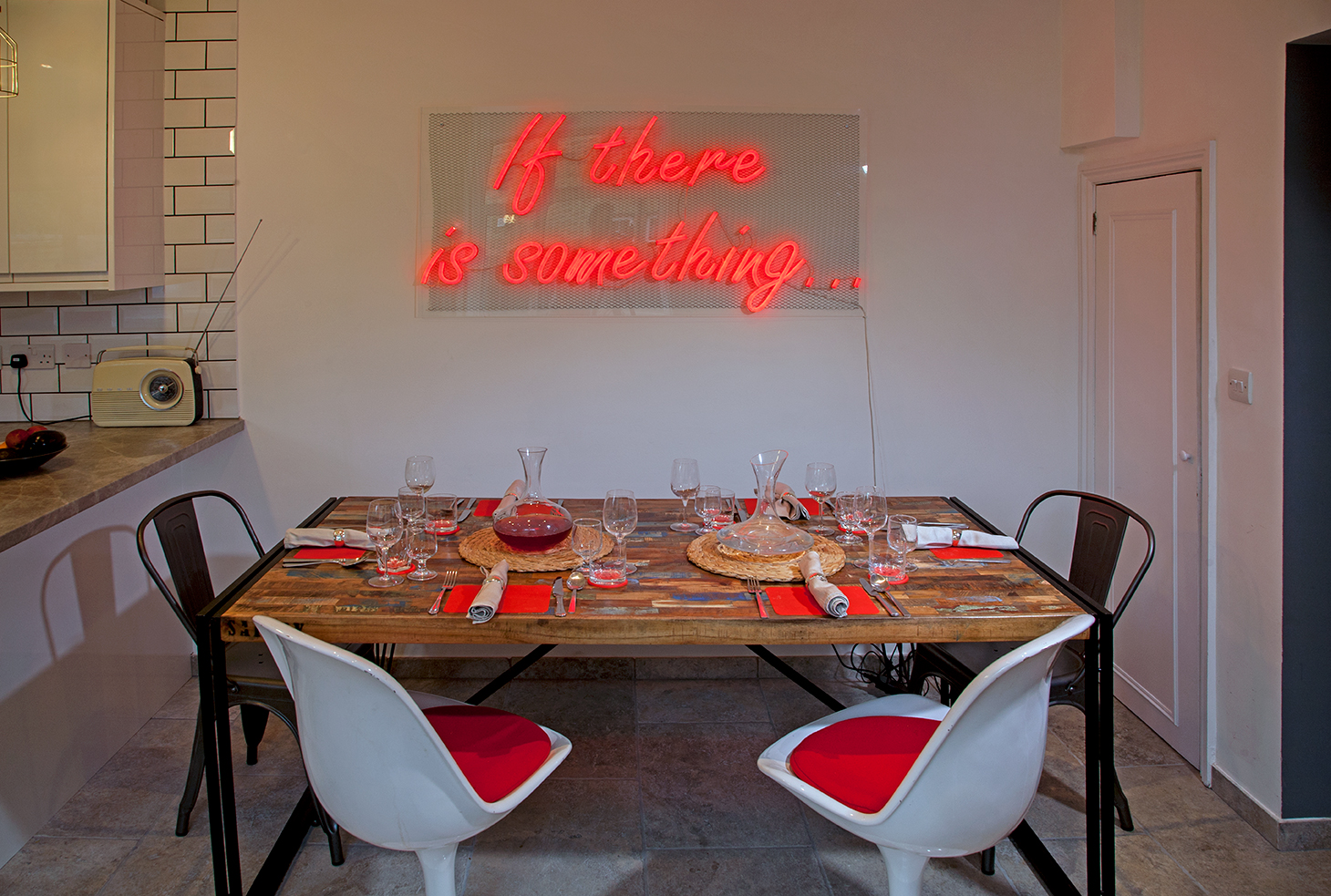 "If I had to think and talk about neon all day long for the rest of my life, I wouldn't mind that at all."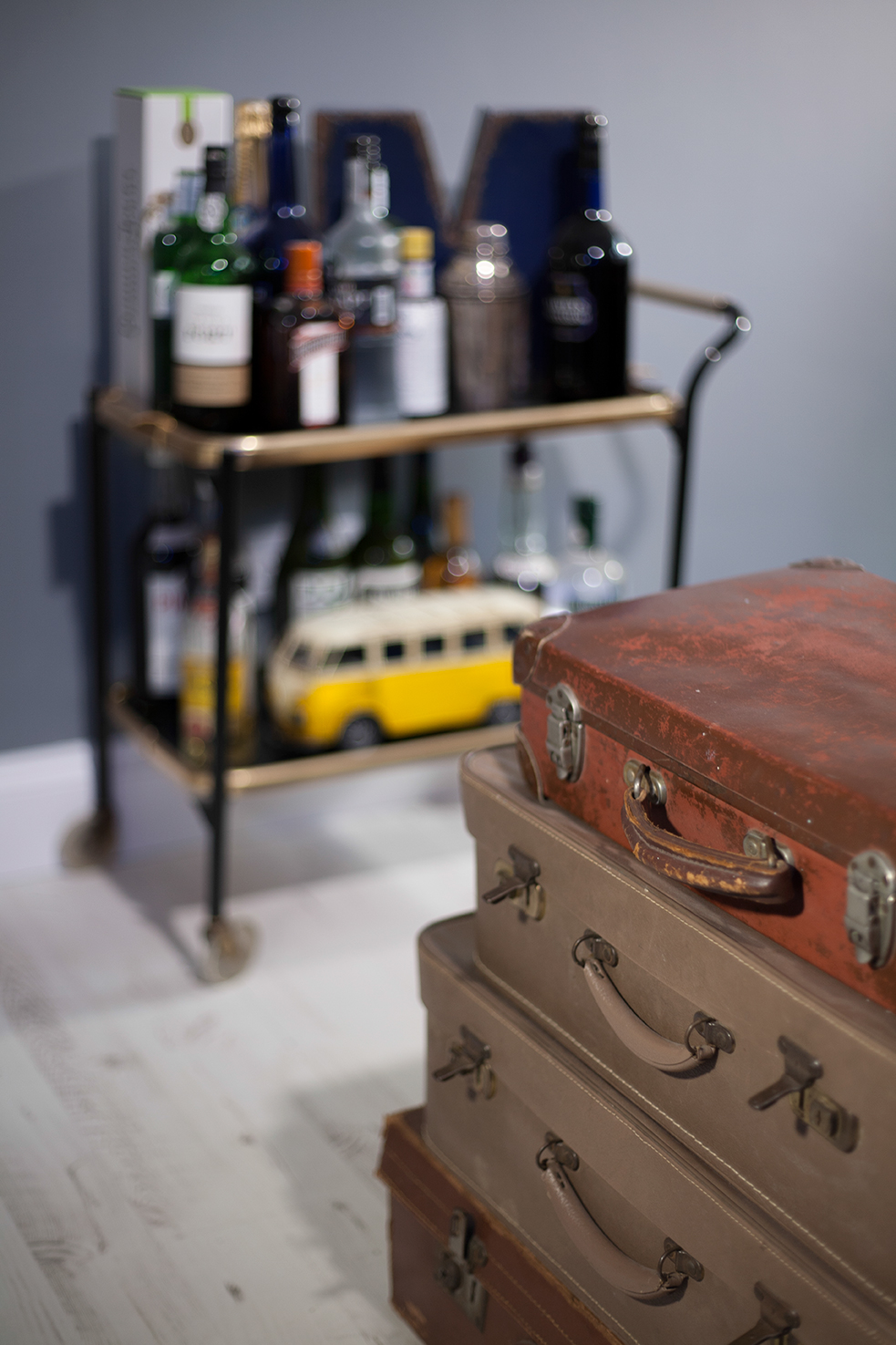 F15: When you are not working, what could we find you doing? 
GF: "At the moment we are rarely not working but because creating bag&bones has been a lifelong ambition and neon a lifelong love, I don't really see it as work. I mean, don't get me wrong; it can be full on. But I love it and if I had to think and talk about neon all day long for the rest of my life, I wouldn't mind that at all. Although, my friends and family might get tired of my chat!"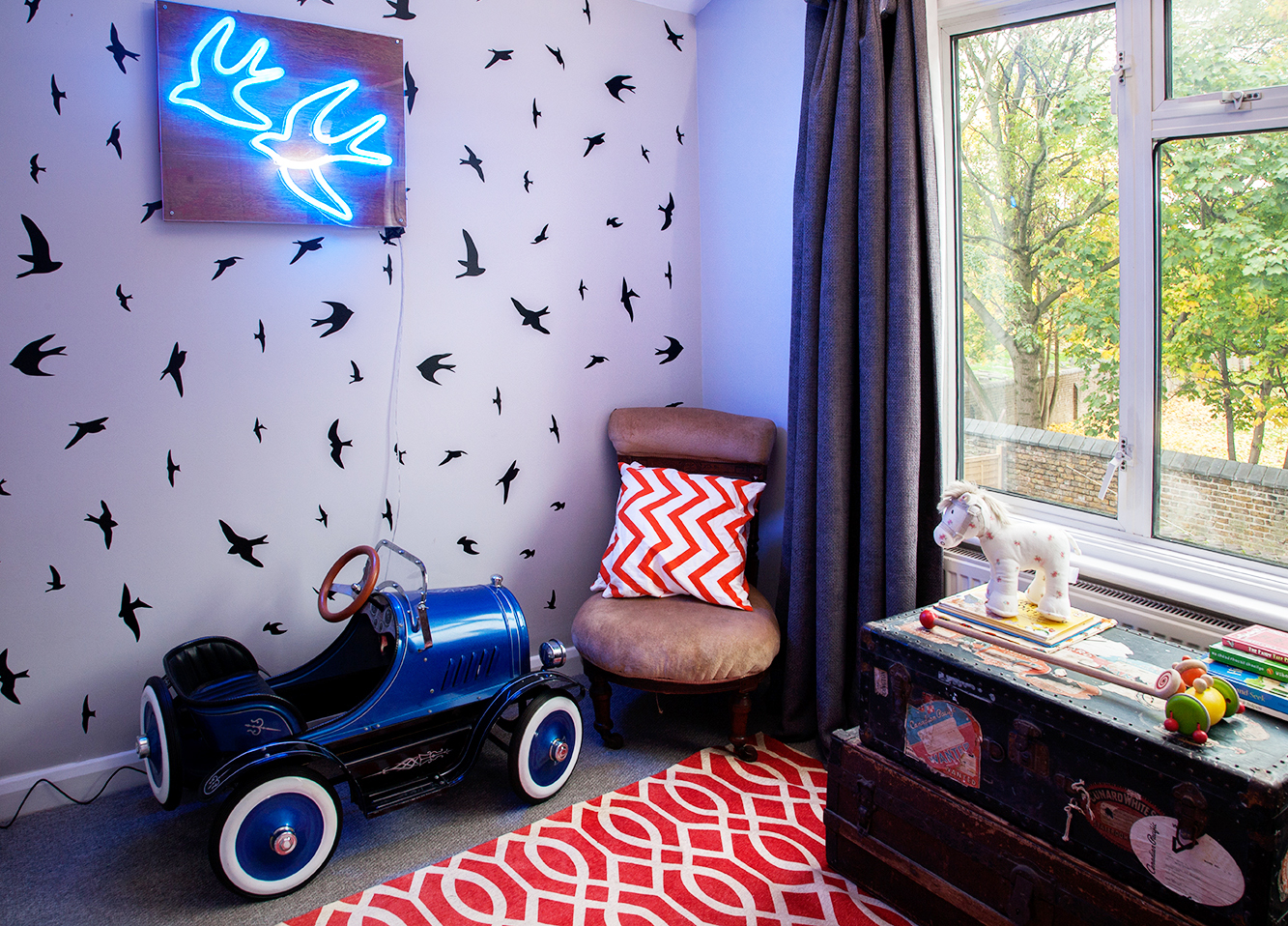 "Creating Bag & Bones has been a lifelong ambition and neon a lifelong love, I don't really see it as work."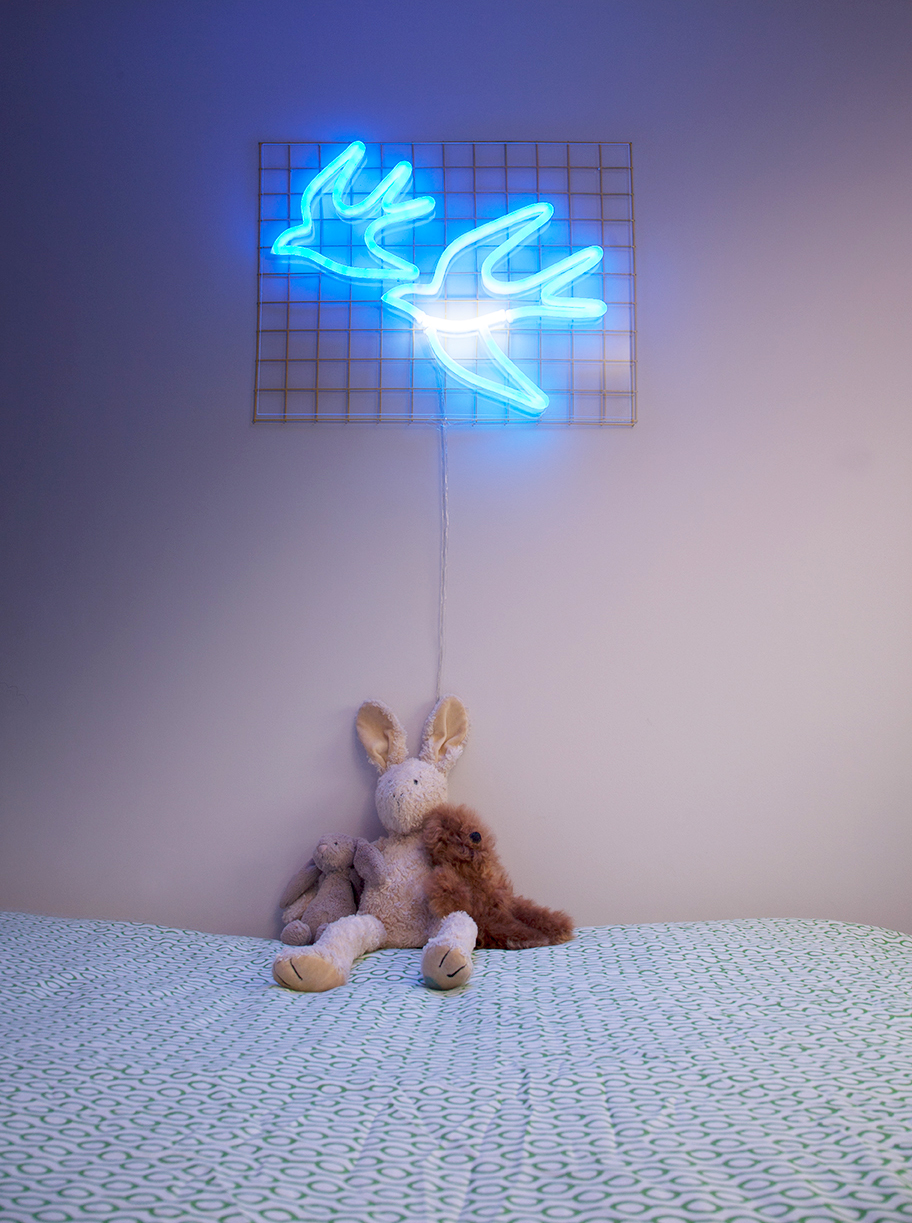 F15: What would you consider your favorite place in London and why? 
GF: "Hackney. When I first moved to London, I lived in Dalston right behind Ridley Road Market. Back then, there wasn't much happening in Dalston except illegal raves – and that was just fine by me. It has also always had the most amazing street art & graffiti adorning the most beautiful industrial buildings – the perfect home for neon."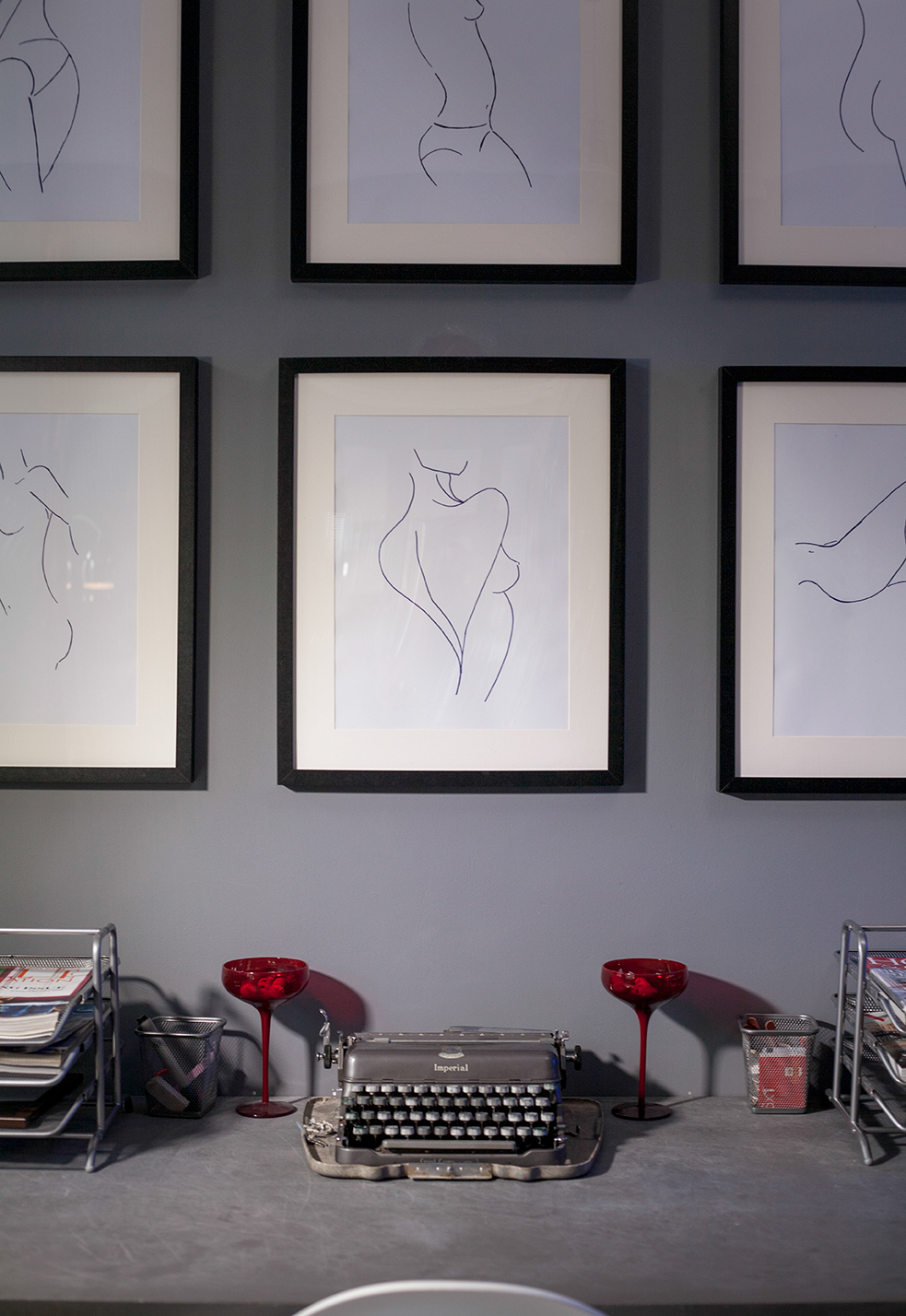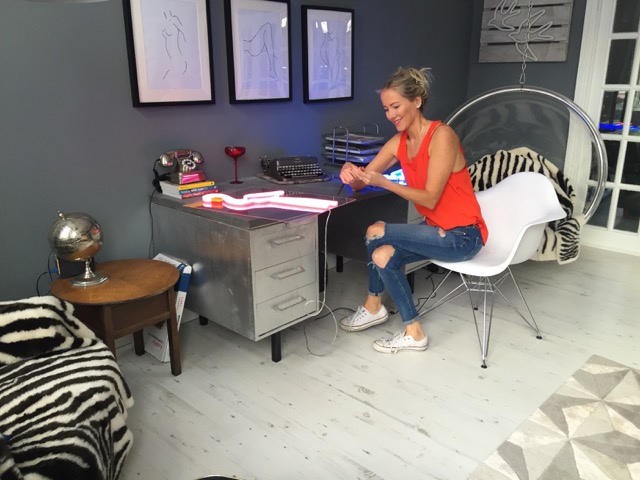 F15: Is there a favorite room in your home and why is it so special? 
GF: Definitely my office. Mainly because it's the one room my kids aren't allowed in! But it also gets the most incredible morning light shining through it every day. It makes it a really relaxing environment to work in, and a great place to shoot photos in too.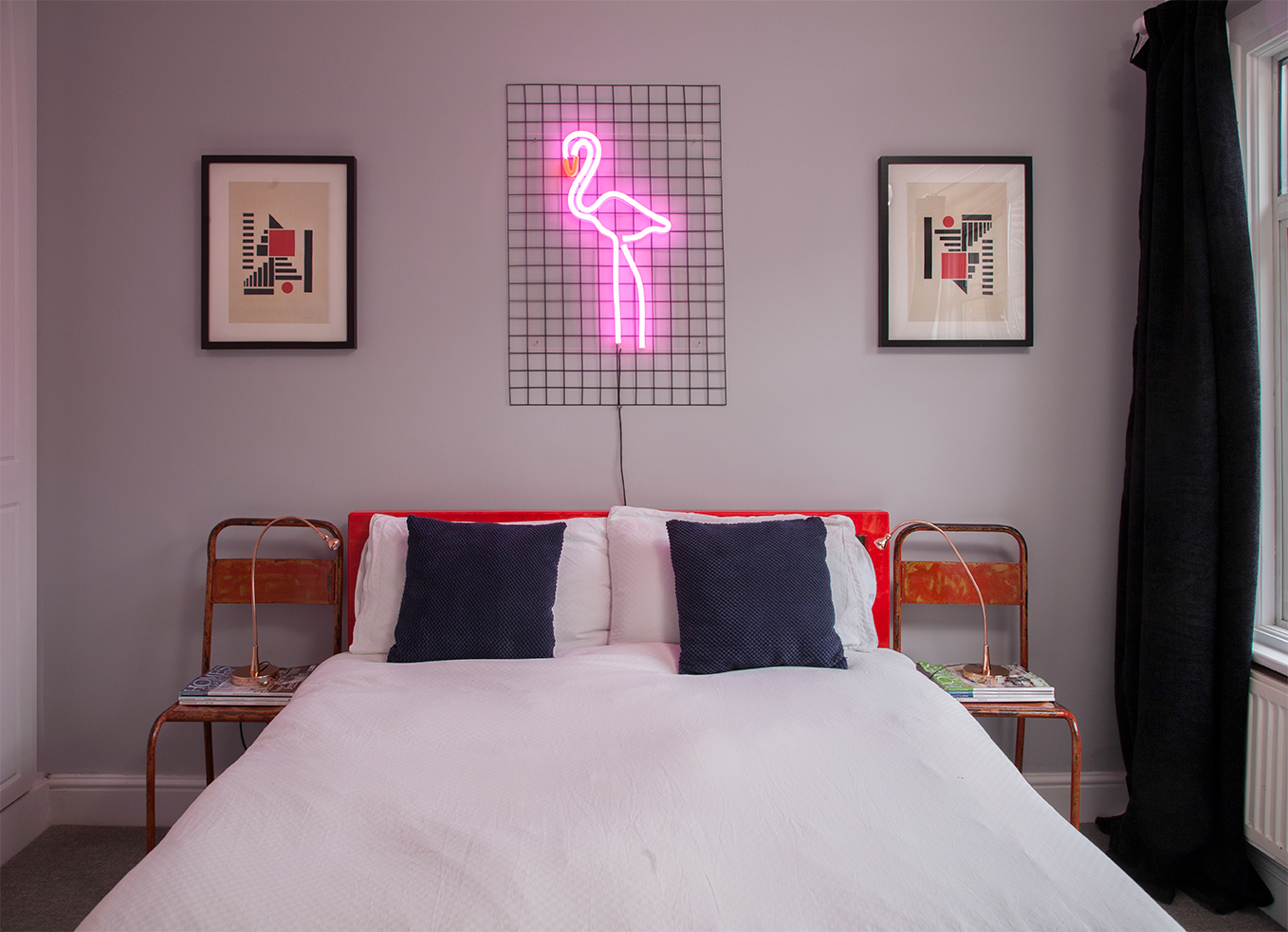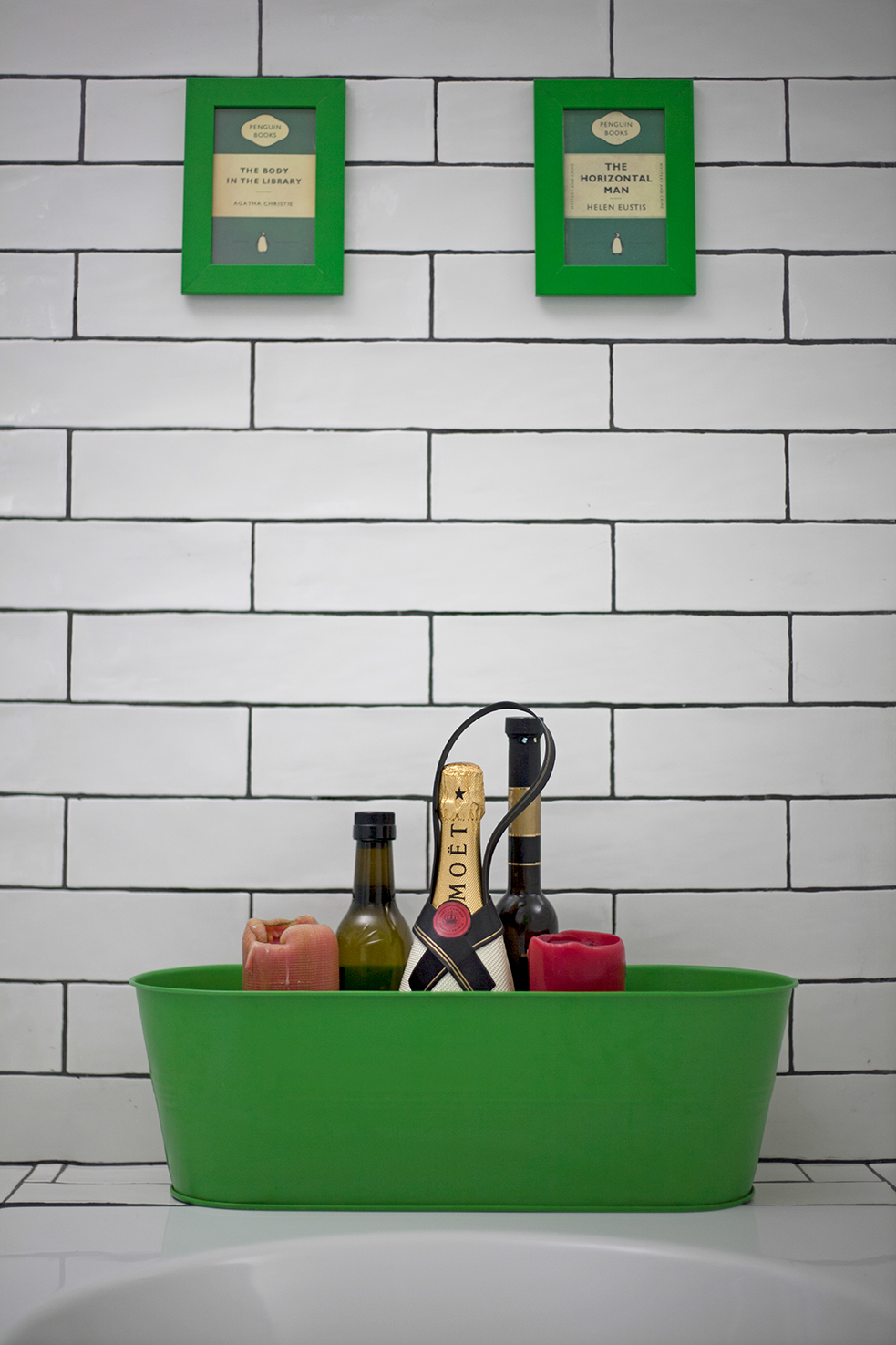 F15: Are there any interior design trends that you are loving at the moment? 
GF: "Uh… the whole neon revival (obvs). Long may it continue!"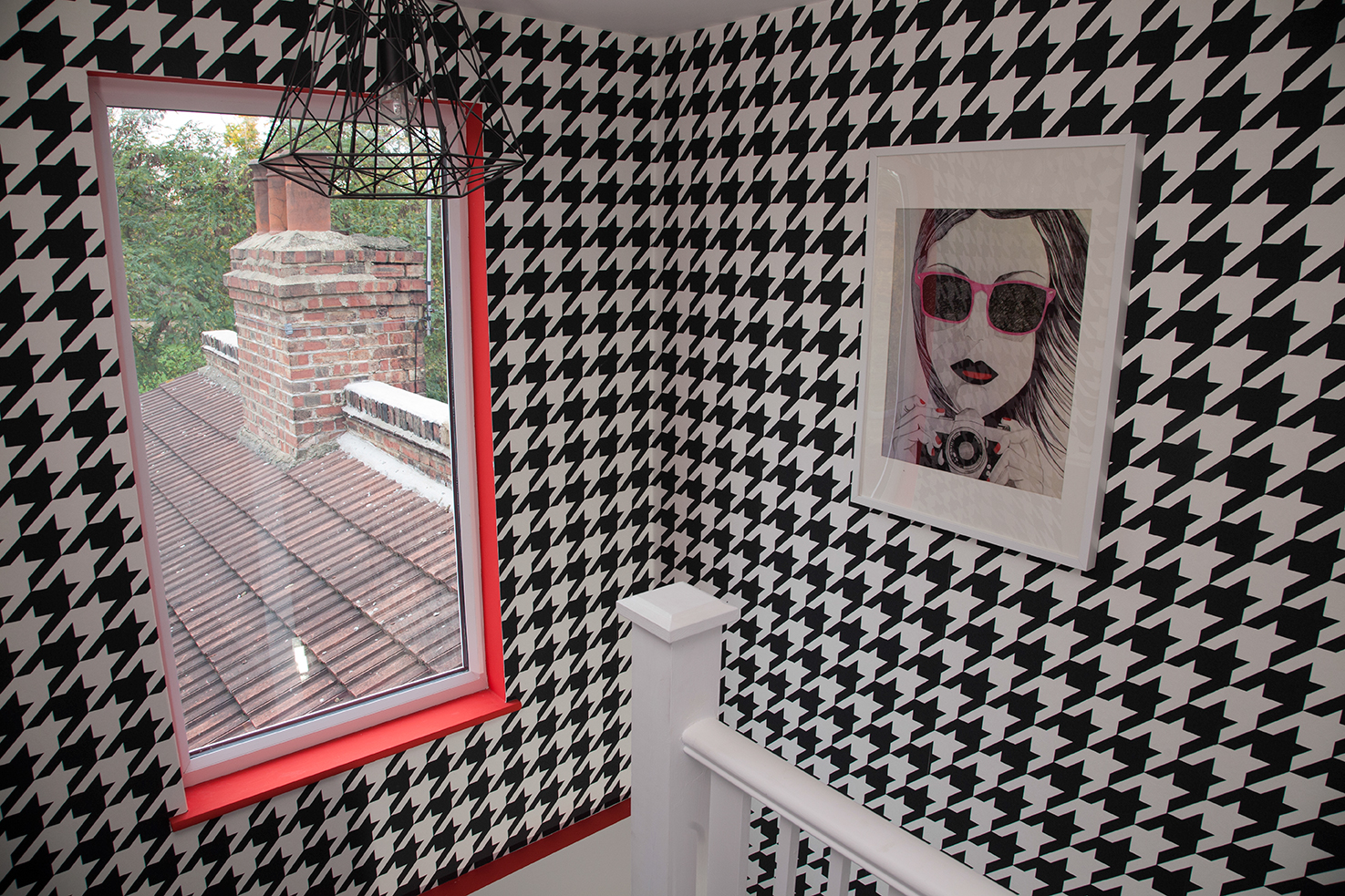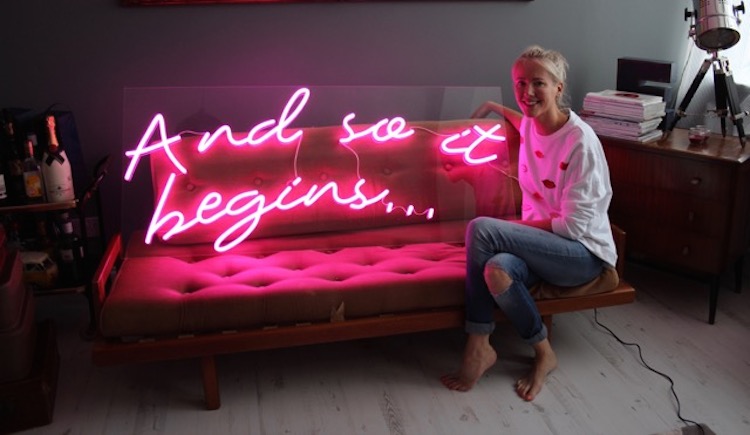 F15: So far, what has been the most rewarding part of launching bag&bones?
GF: "The amazing people we get to work with, day in and day out. Working on customised orders keeps things so fresh and fun. We never know what we'll be making next. And to see our customers' reactions once we hand the lights over to them is so satisfying – wouldn't trade it for the world."
Photography by Dominik Klimowski courtesy of bag&bones