Naturally Green Christmas Decor
Last year I was all about the colorful festive decor (see here). This year I have been really loving the idea of using natural greens as a part of my holiday decor and when I saw these clear Christmas baubles with natural greens in this month's Elle Decoration, I knew that I definitely wanted to try this for my own home! I honestly adore this look for the holidays and it was the such an easy DIY project. I have already been getting lots of compliments about them. Check out this easy and chic Christmas decor DIY.
Holiday Greens
What You Need: Clear Christmas Baubles (I bought mine on Amazon here), a selection of natural Winter greens and some thread.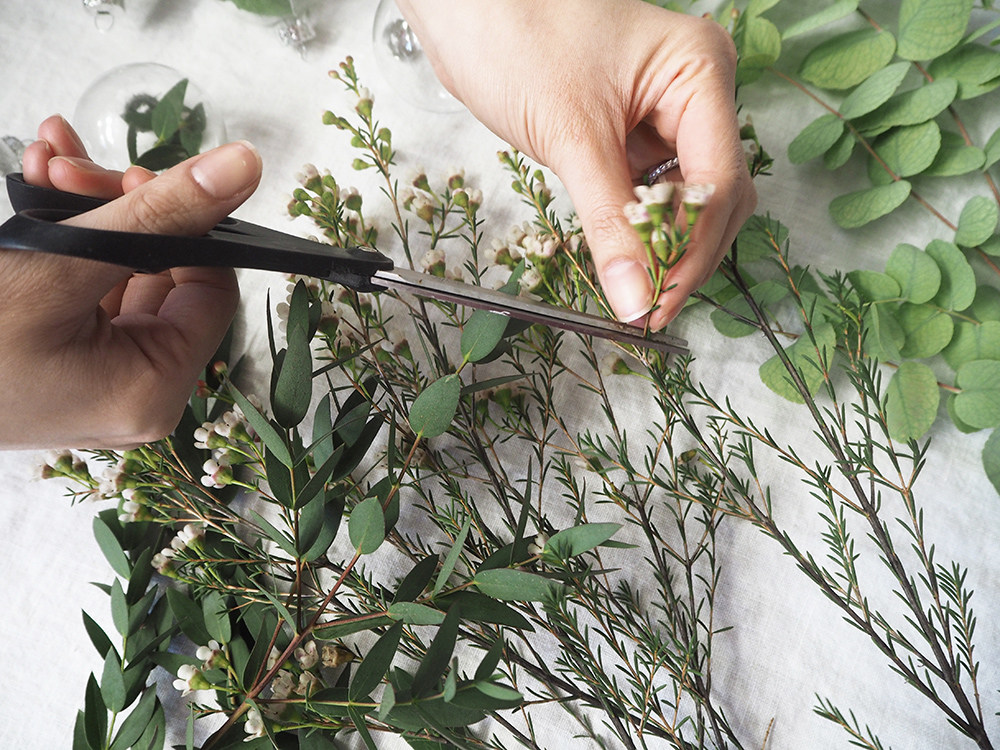 Cut very small pieces of your greens to use for the baubles.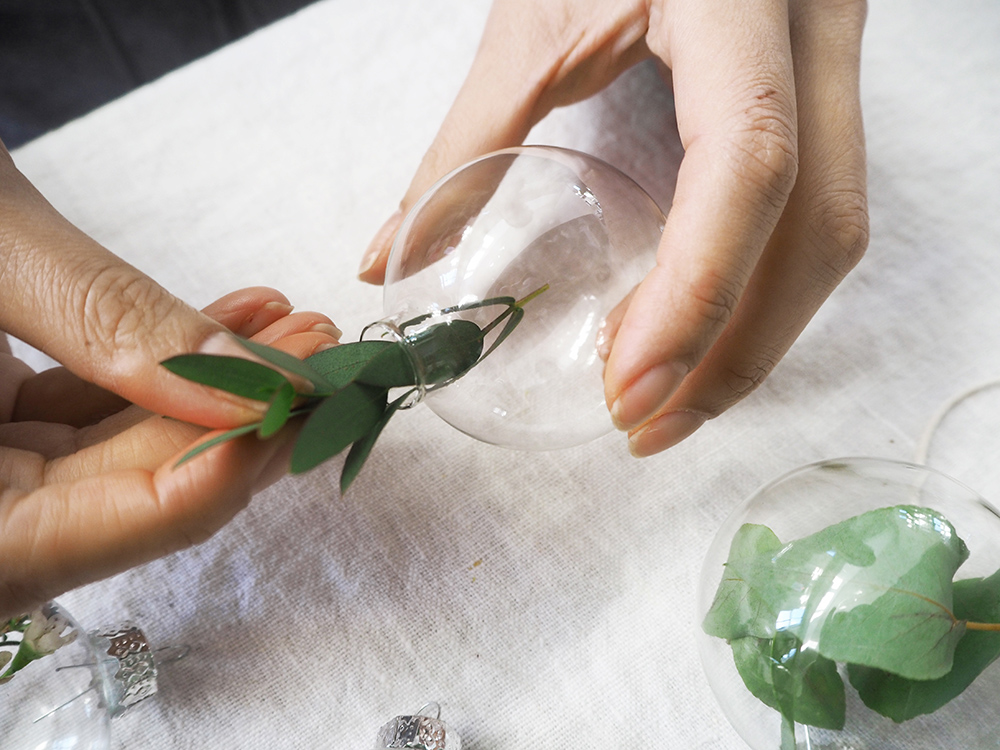 Place the greenery inside the baubles. I used a small toothpick to help position the greens where I wanted them.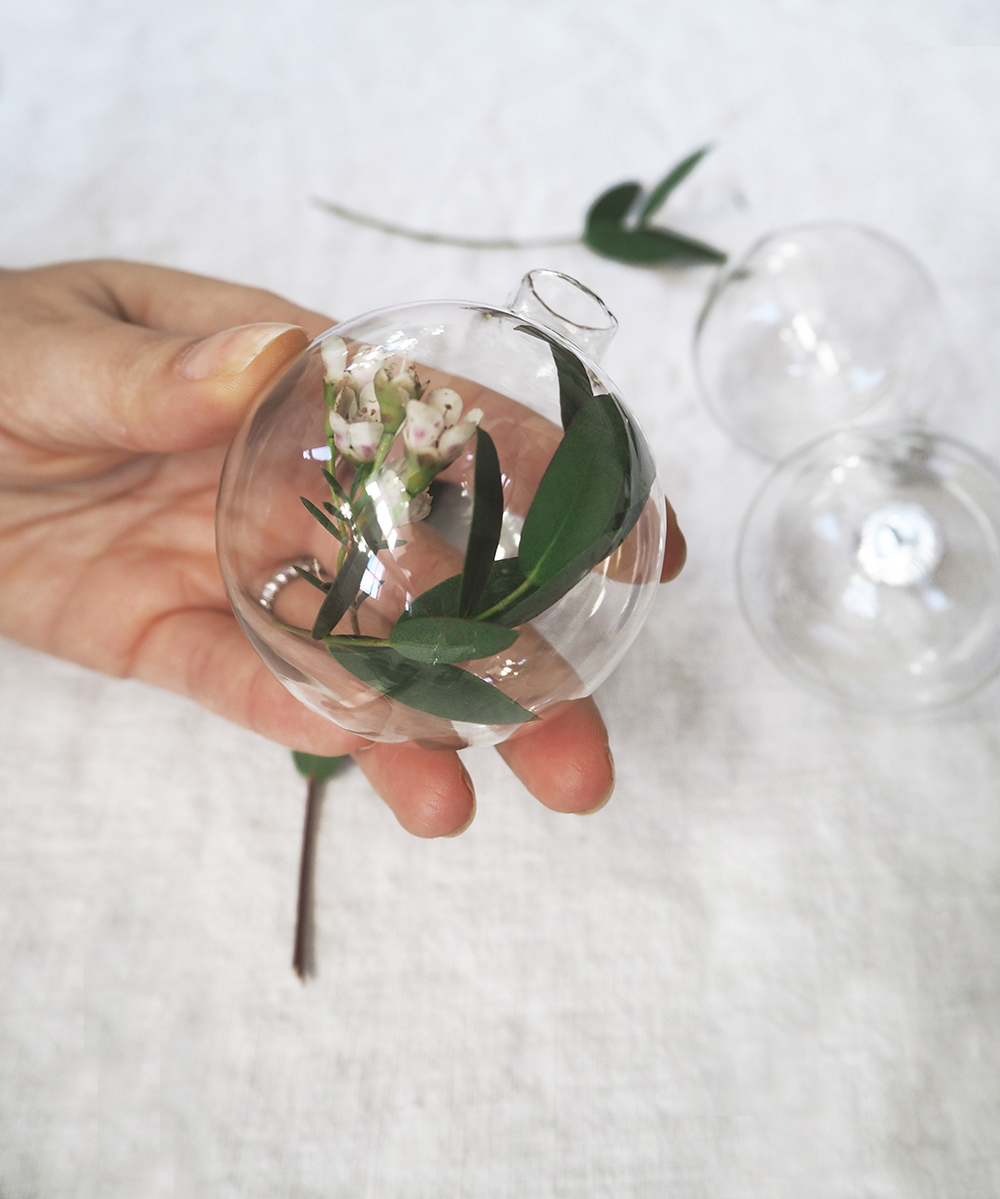 I decided to use a variety of greenery so there was a mixture in shape and colors within the Christmas baubles.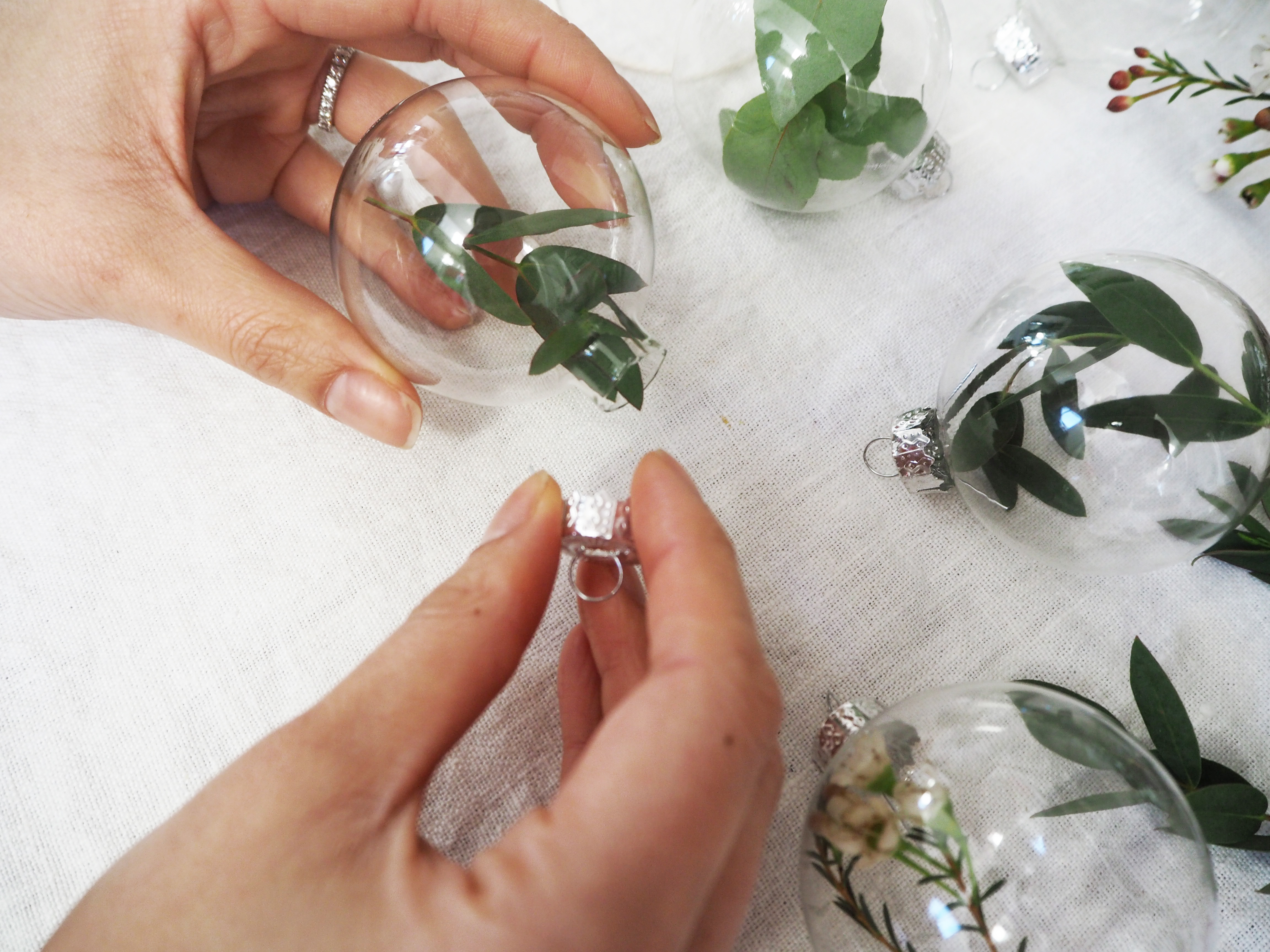 Place the cap back on so the greenery is secure.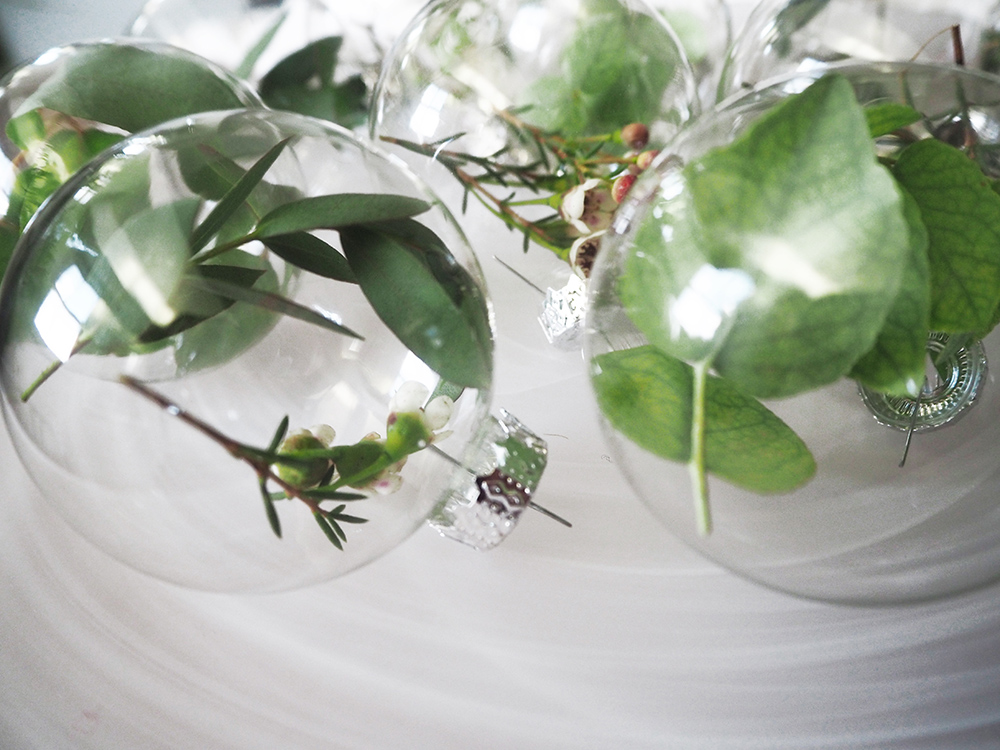 I love how they turned out. So chic yet simple.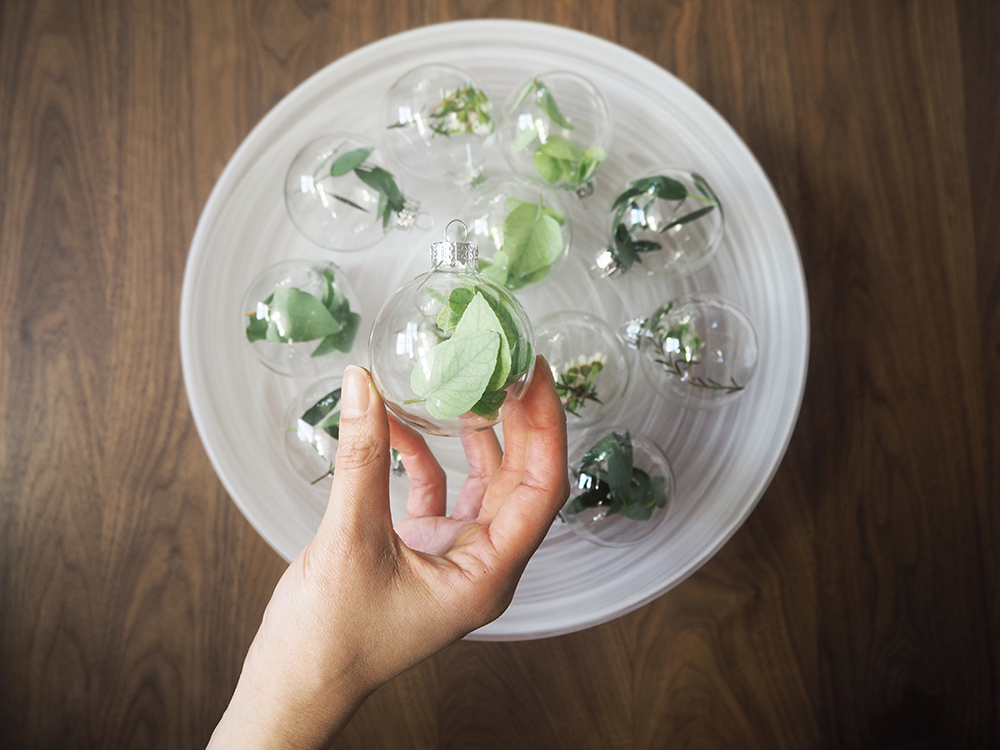 These look great on their own in placed in a clear bowl for decoration or alternatively you can tie a natural thread to them to hang on your Christmas tree.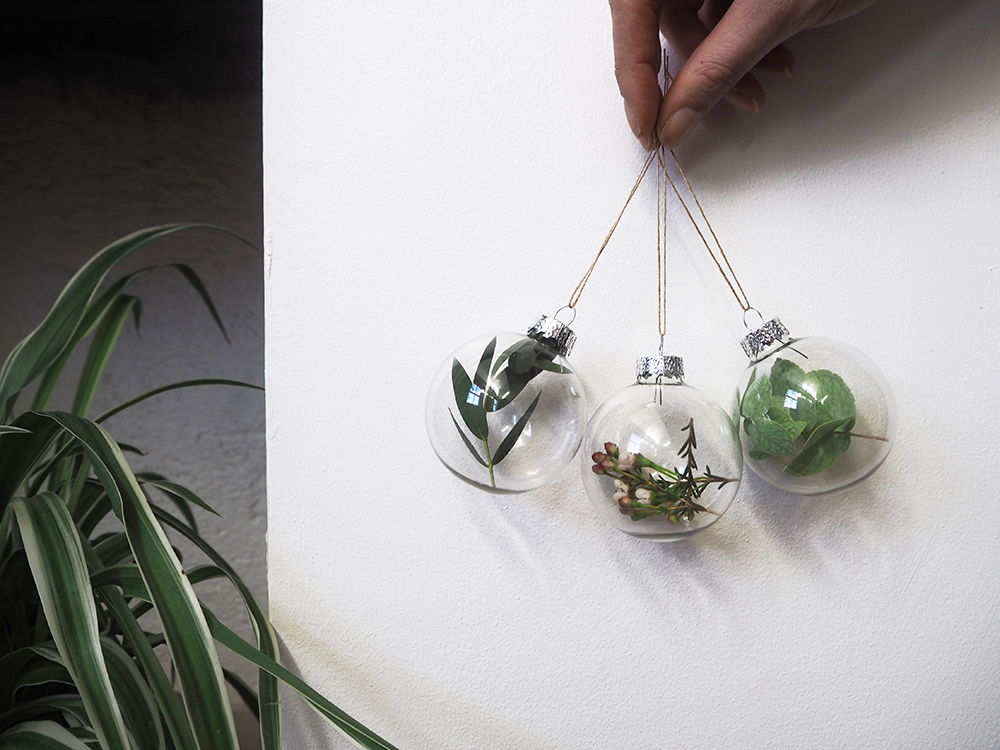 The start to my naturally green holiday decor.