The Prettiest Hostess Gift In Less Than 5 Minutes
Bringing a unique hostess gift is such a nice thing to do but sometimes (especially during the holidays) we are all so busy that it is easiest to just bring a bottle of wine and call it a day. Here is the EASIEST way to elevate your wine bottle hostess gift to something that looks beautiful, feel unique and takes less five minutes to do.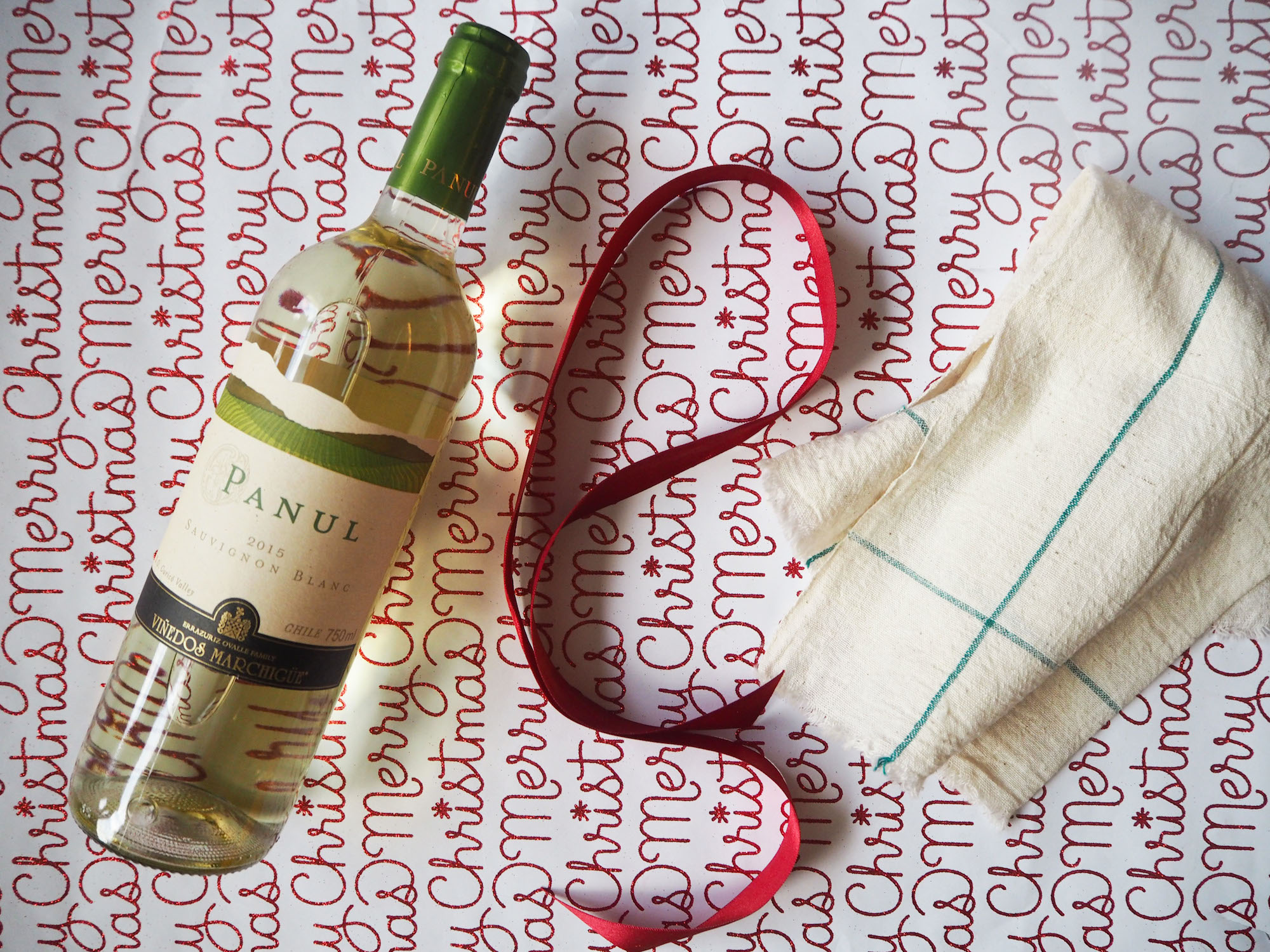 What You Need To Do:
Objects: Wine Bottle, A new Tea Towel, Ribbon and a little piece of greenery.
Directions: Wrap the tea towel around the bottle of wine. Tie together with the ribbon (or twine looks beautiful too). Add a little piece of winter greens to add some color. And your DONE!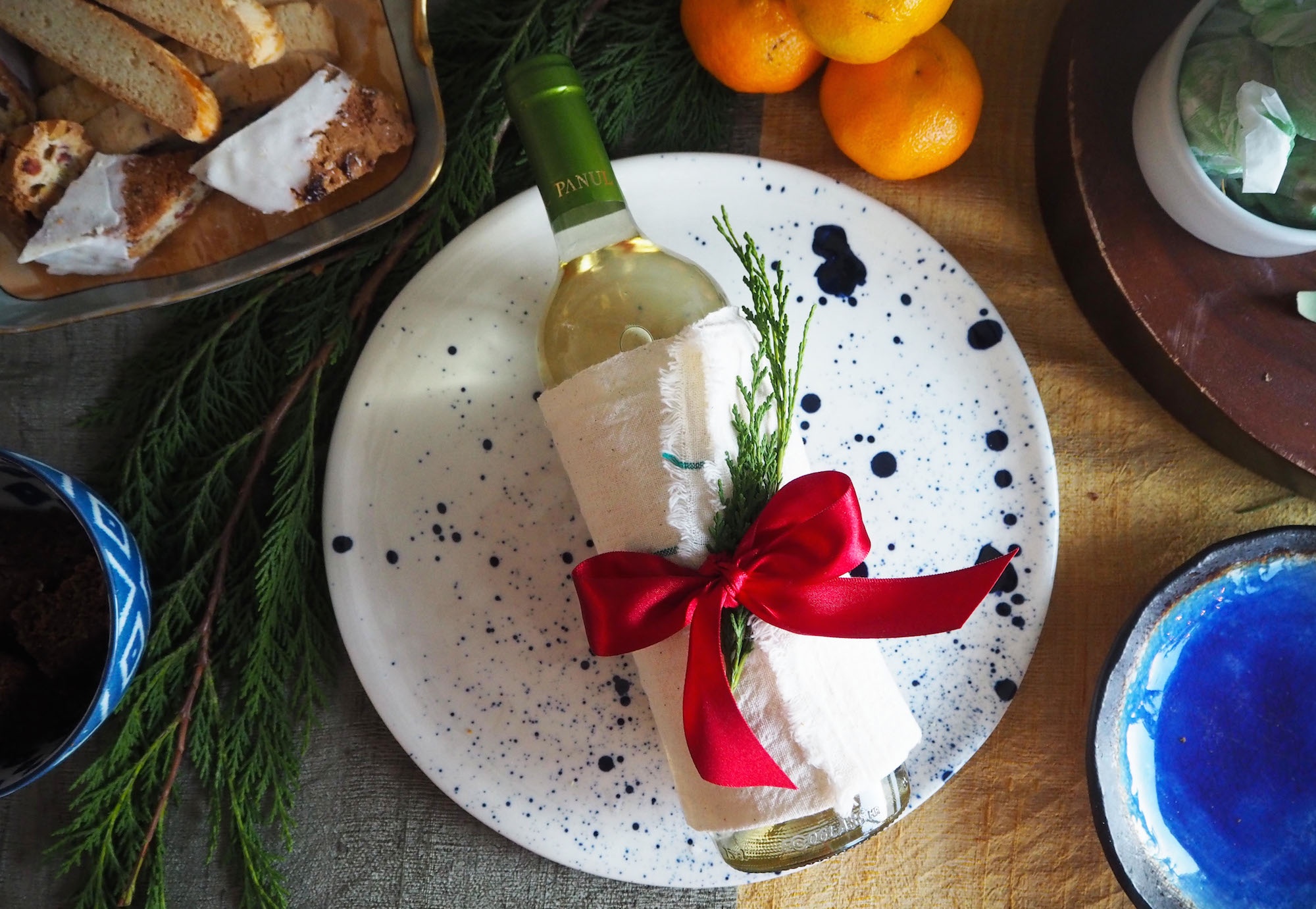 The hostess gift is so pretty and includes a bottle of wine and a new lovely tea towel for the kitchen.
Happy Holidays
xx