My Visit To Amangiri & Antelope Canyon
Over the holidays I took some time off and set out on a road trip from Los Angeles to Canyon Point, Utah. Utah/Arizona has been on my bucket list for some time now (see here and here) and I have to say that it lived up to every expectation I had. We stayed at the incredibly beautiful Amangiri hotel which was an absolute dream, pretty much the most the beautiful place I have been to hotel wise.  Amangiri is part of the Aman hotel group which is one of my favorite hotel collections (I have visited them in Toyko, Venice and Morocco all of which have the most stunning interiors ever). Our hotel was located in Utah about thirty minutes driving from Antelope Canyon which is technically in Arizona. If you are not familiar with Antelope Canyon it is a set of two slot canyons (referred to as "lower" and "upper" antelope). They are located on Navajo land in America's Southwest and are best known for their deep red and orange coloration. The canyons were created by wind and rain and are just magnificent. Check out below a selection of images from my trip to Amangiri and visit to the canyons. I highly recommend this road trip if you are thinking about travelling in the U.S.  It is completely different than your average holiday but well worth drive (just a 4 hour drive from Las Vegas).
Antelope Canyon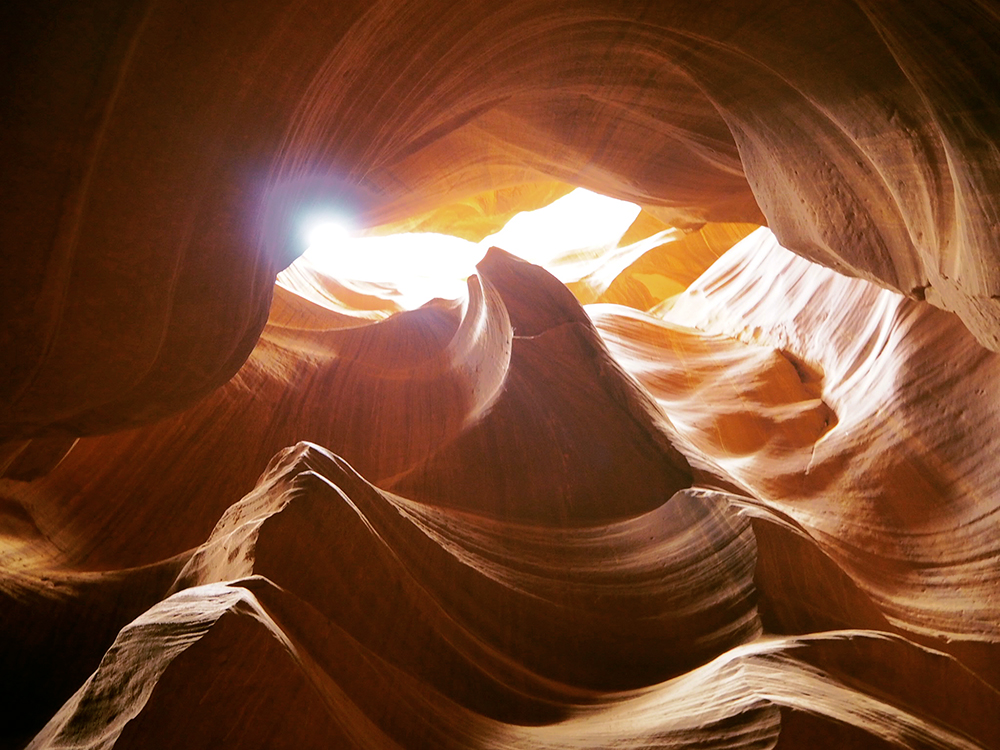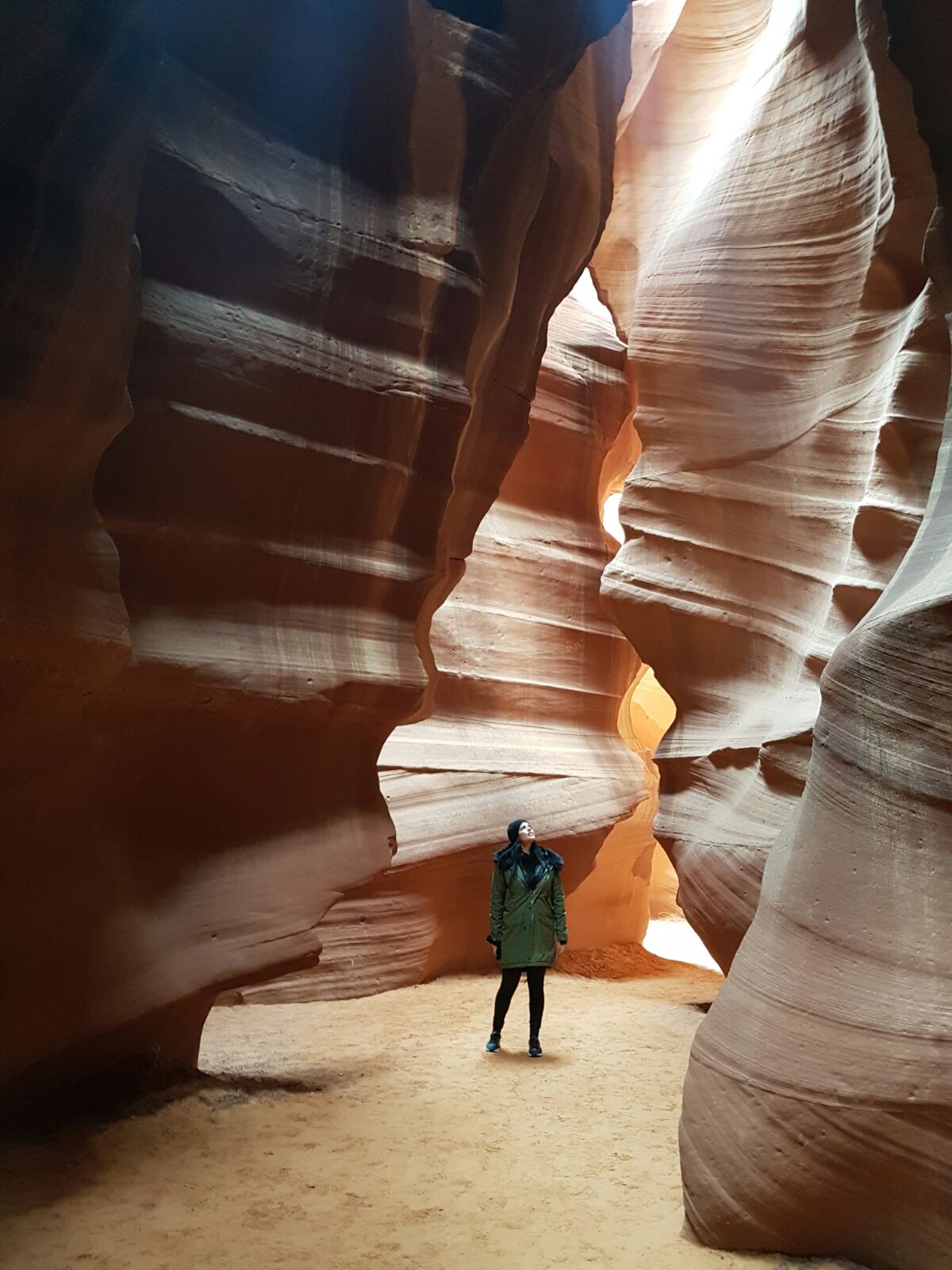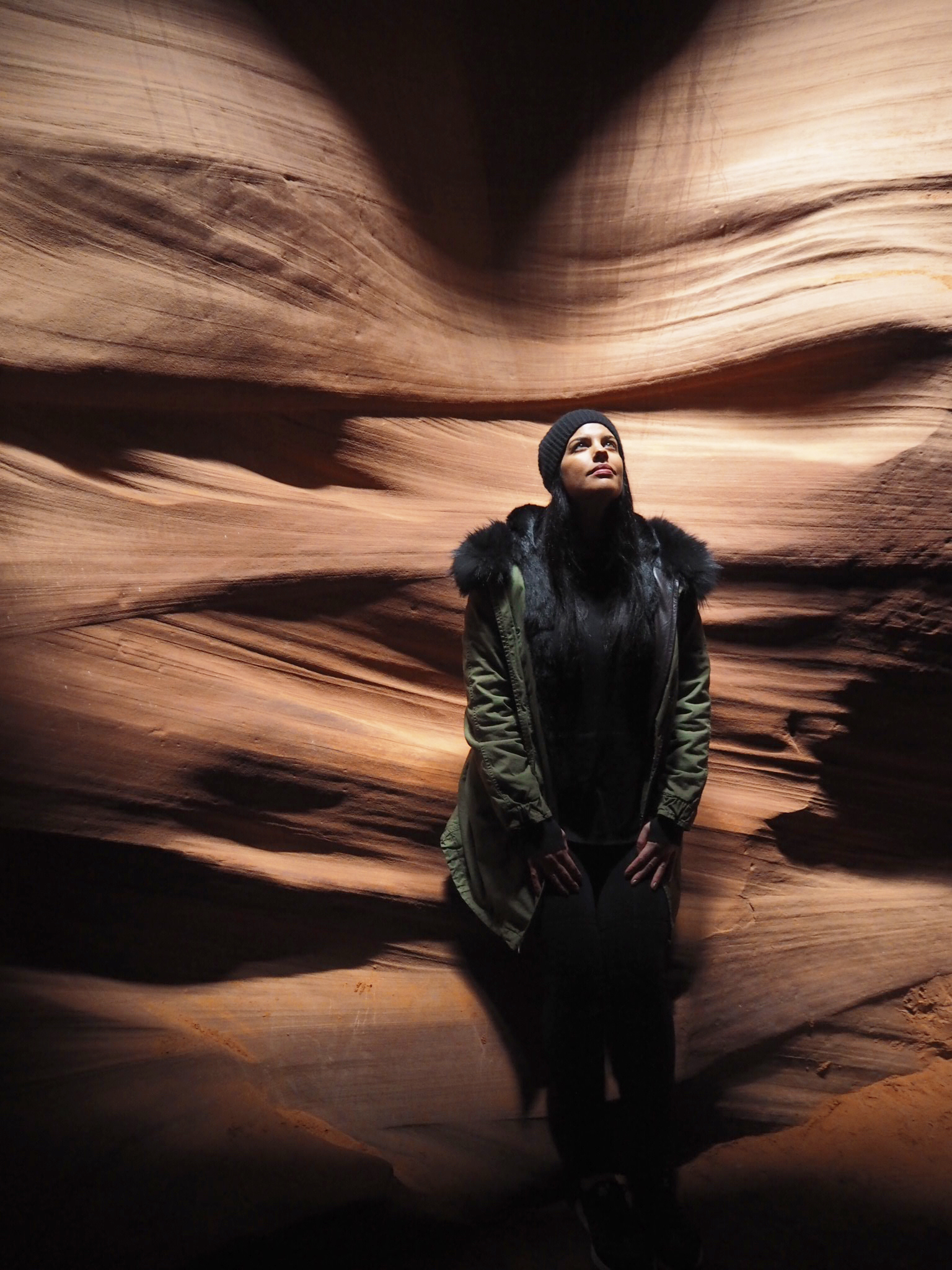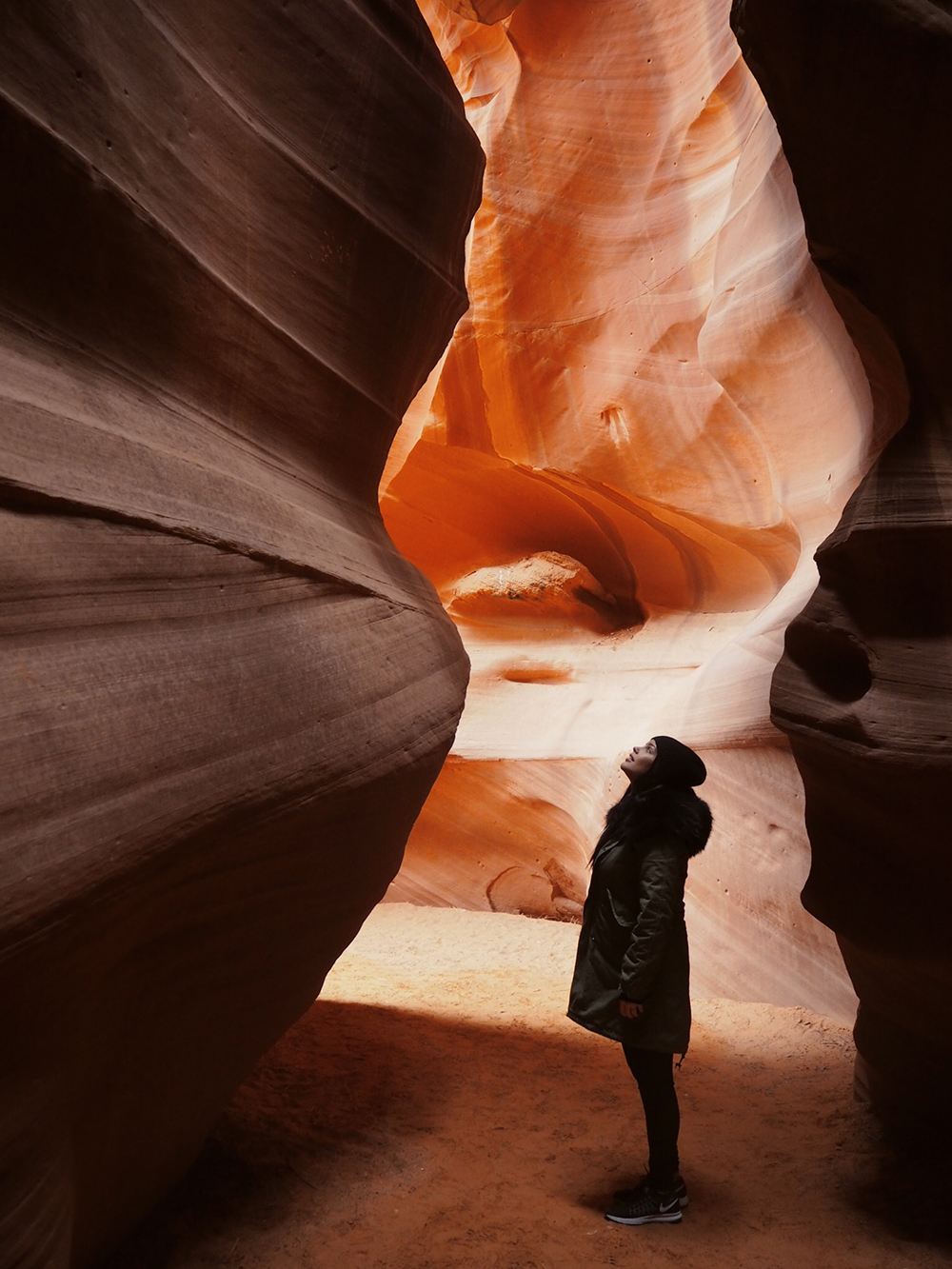 Amangiri
This hotel was designed and built to celebrate the surrounding nature. Neutral stones and epic views took center stage in this space. There were colors like warm browns, deep greens, yellow and oranges that brought out the beauty of the landscape. There was also a lot of play with light and shadows, that created lines and a completely unique design experience.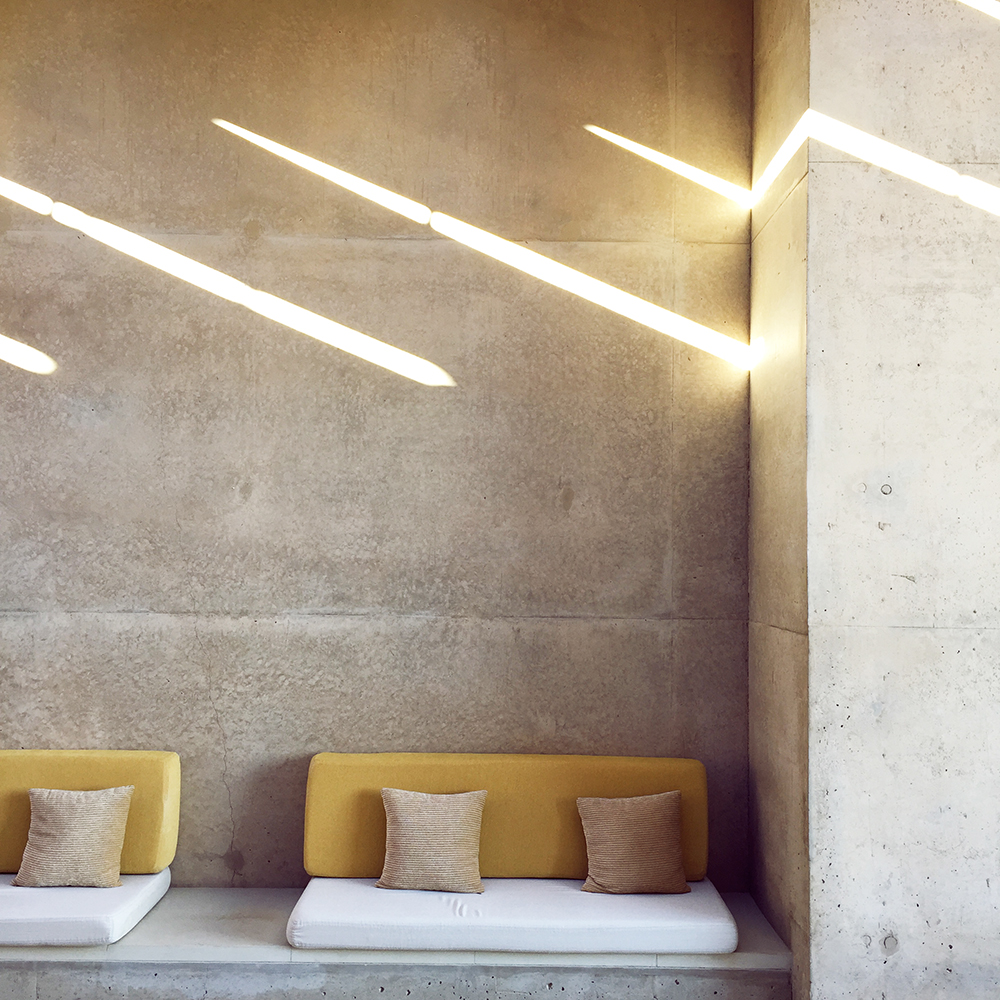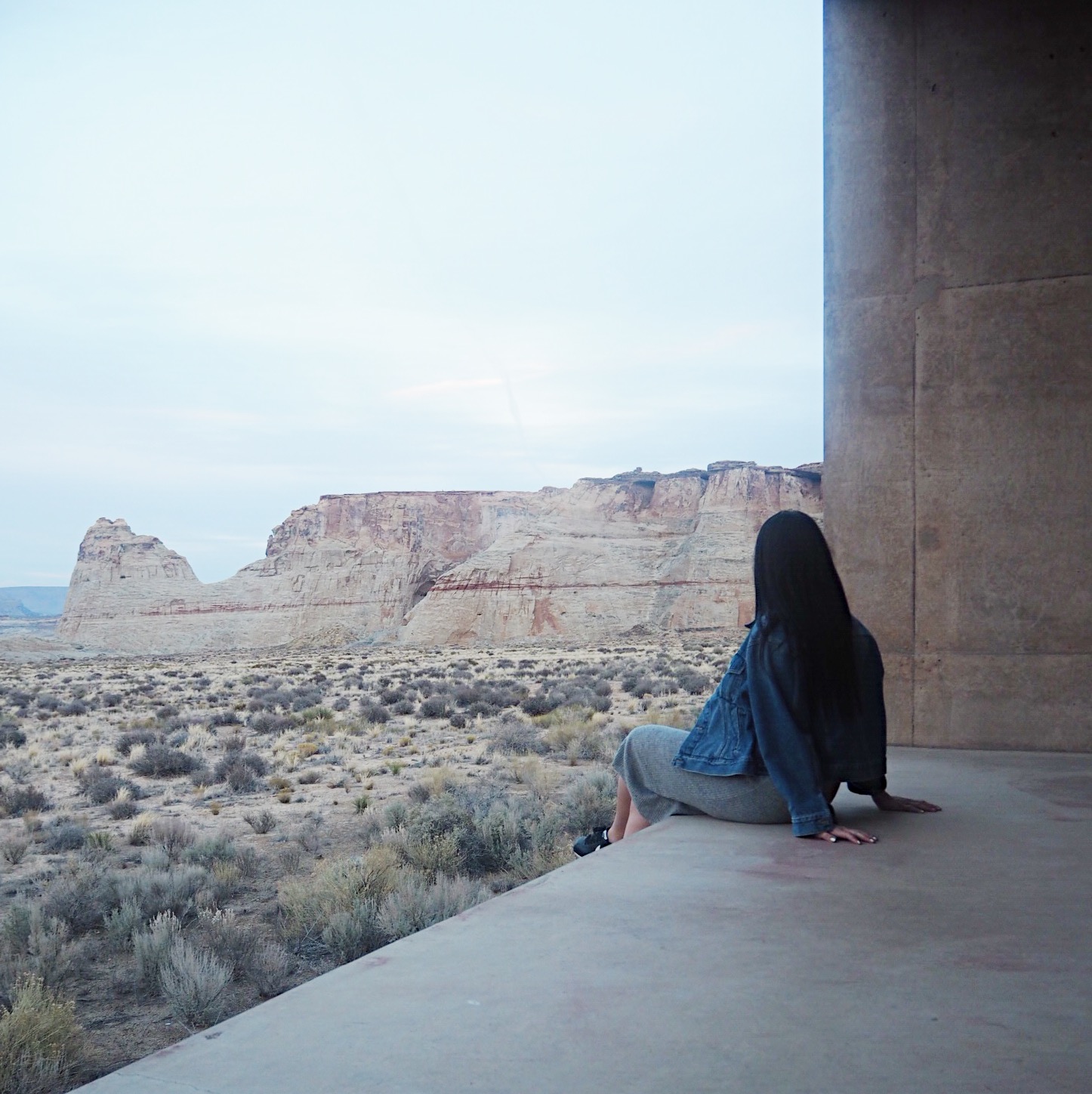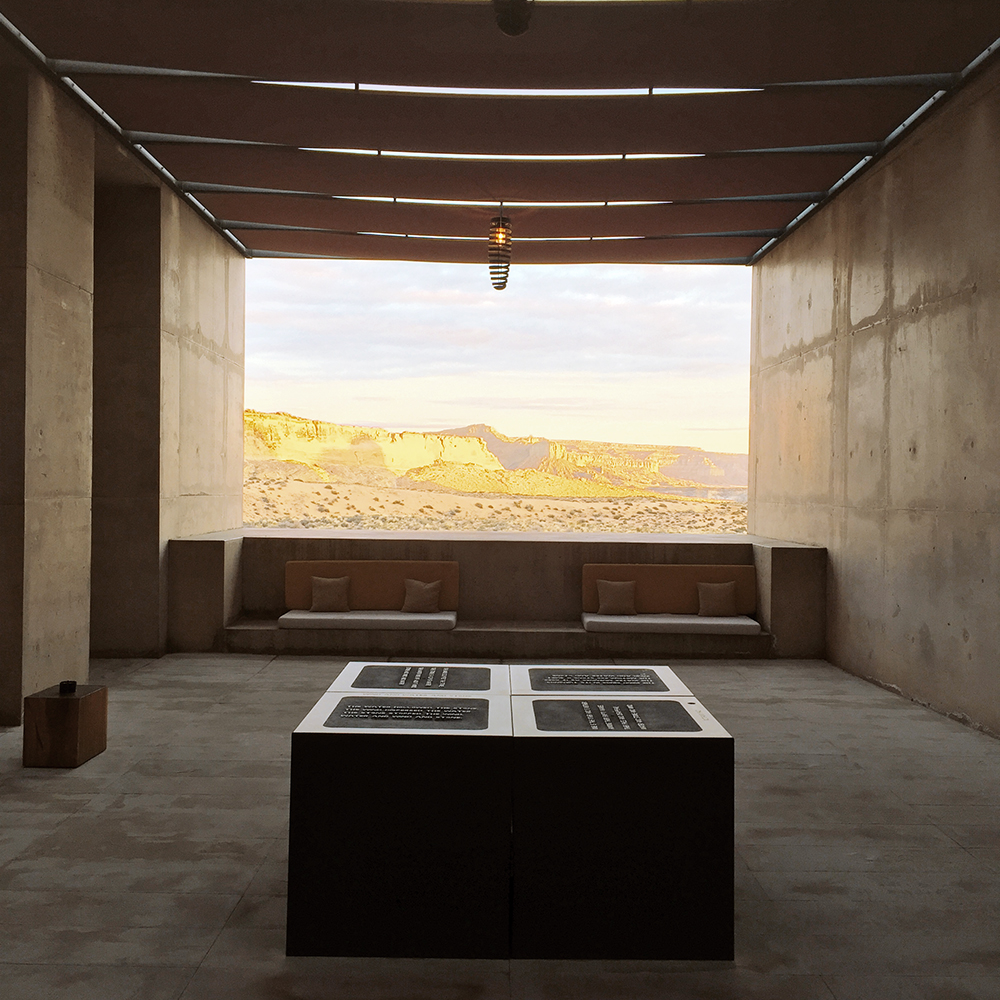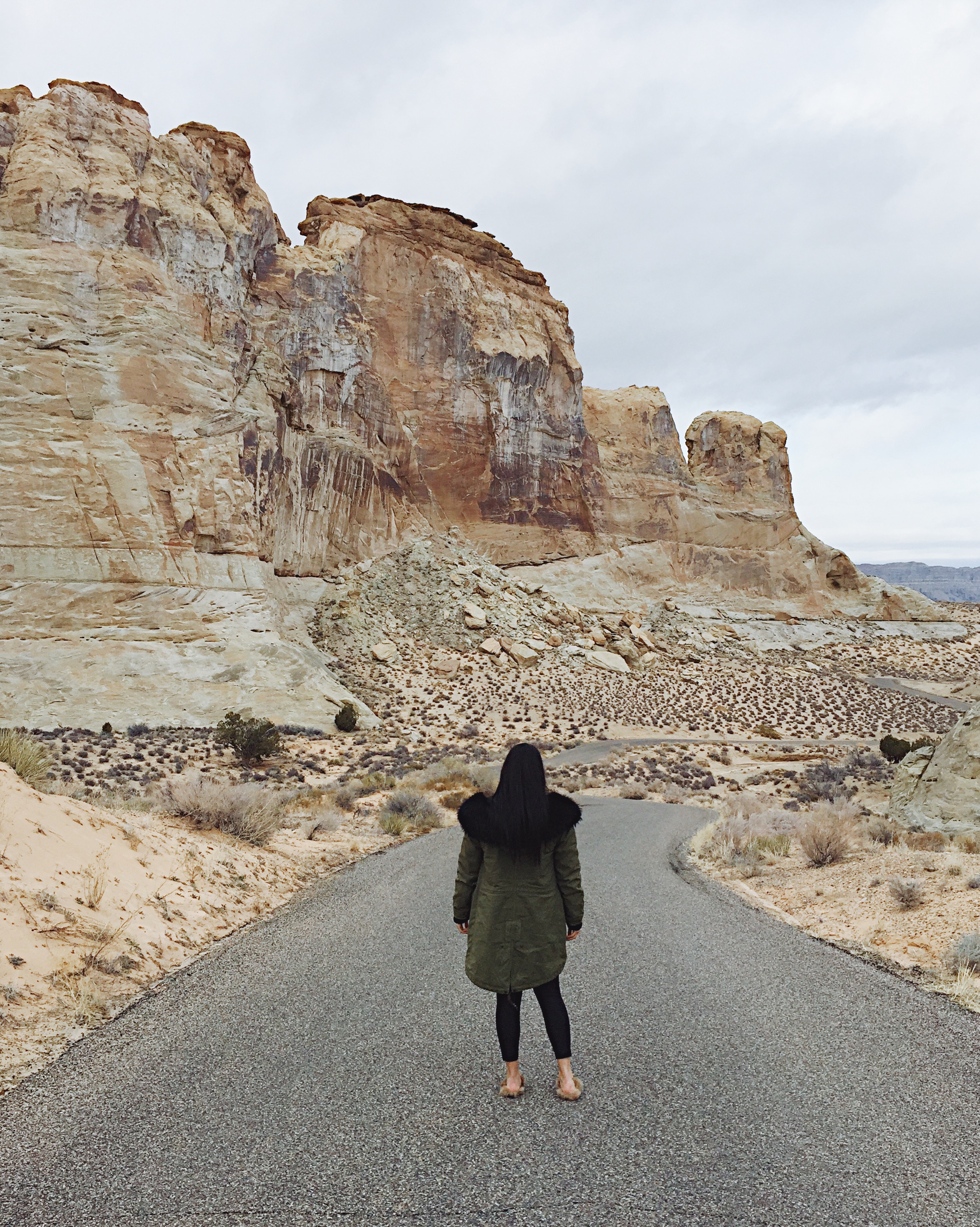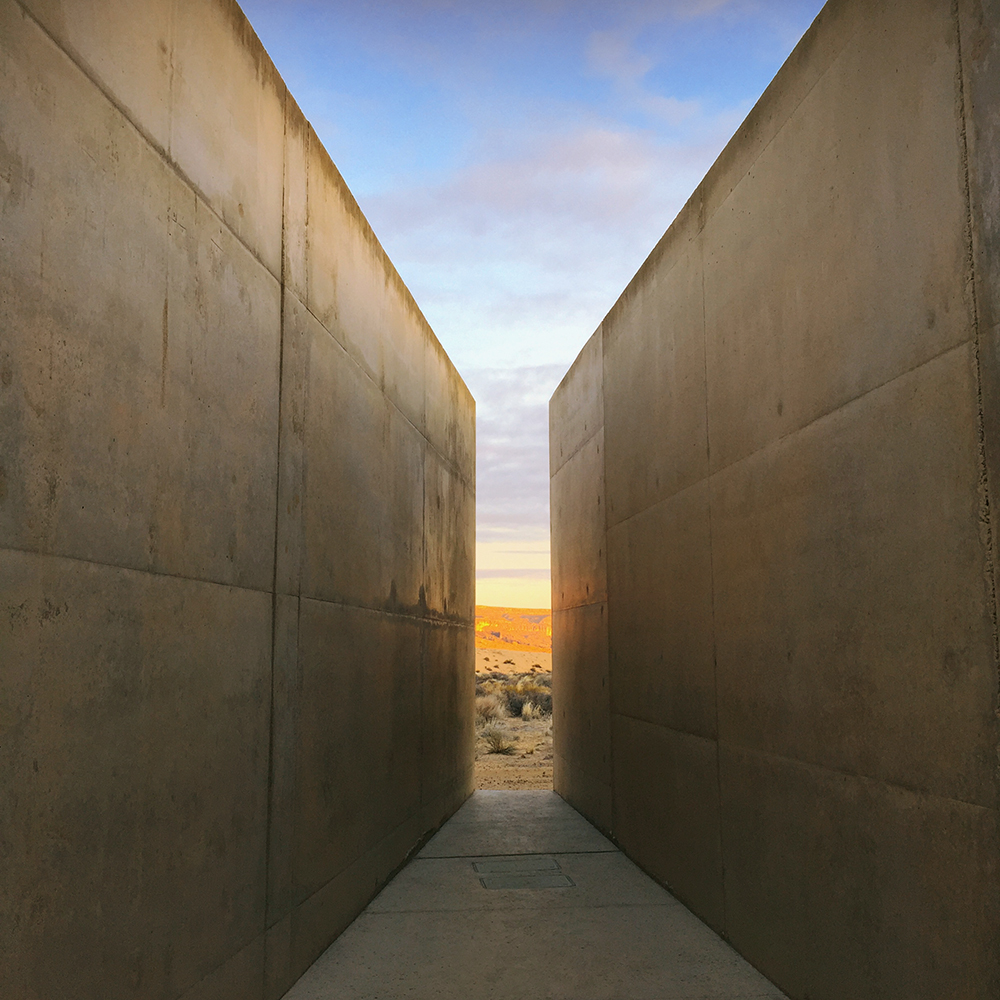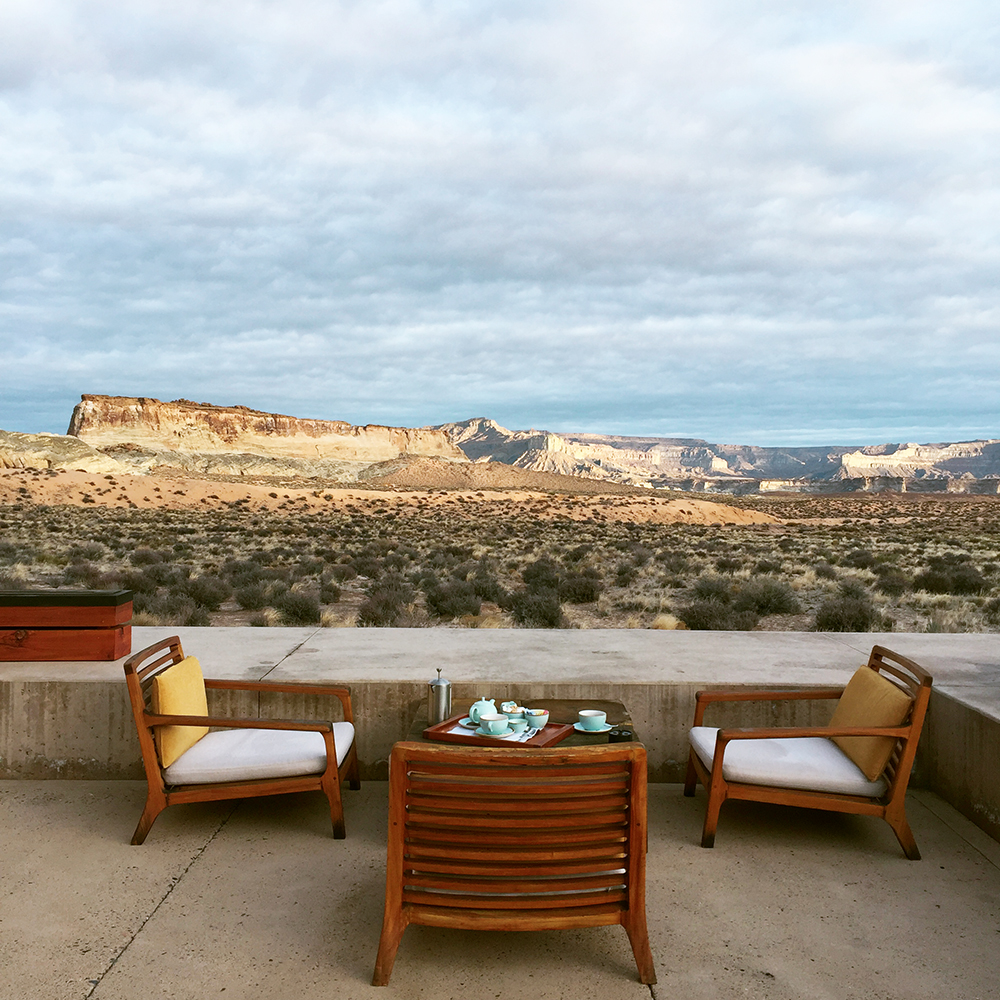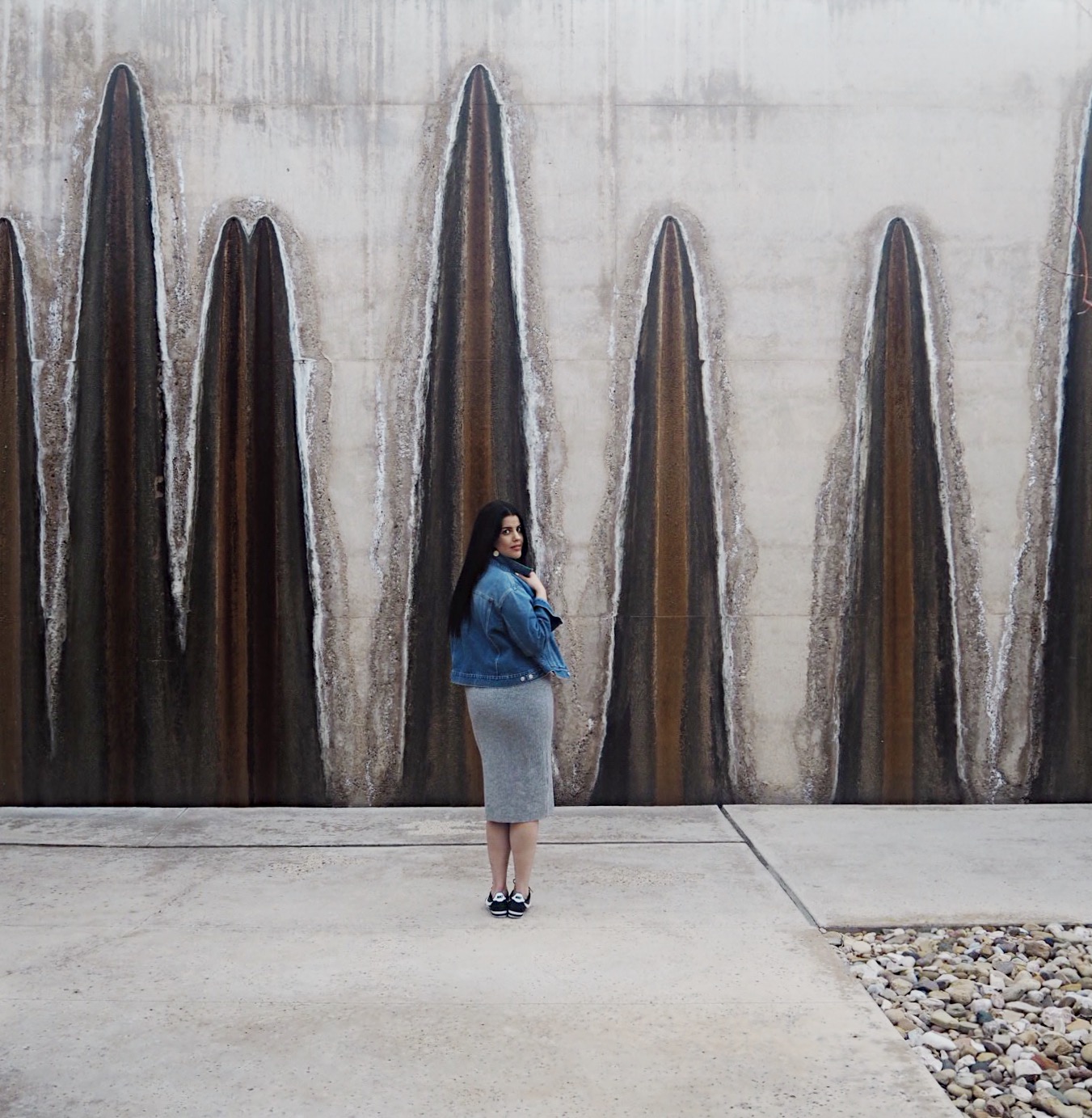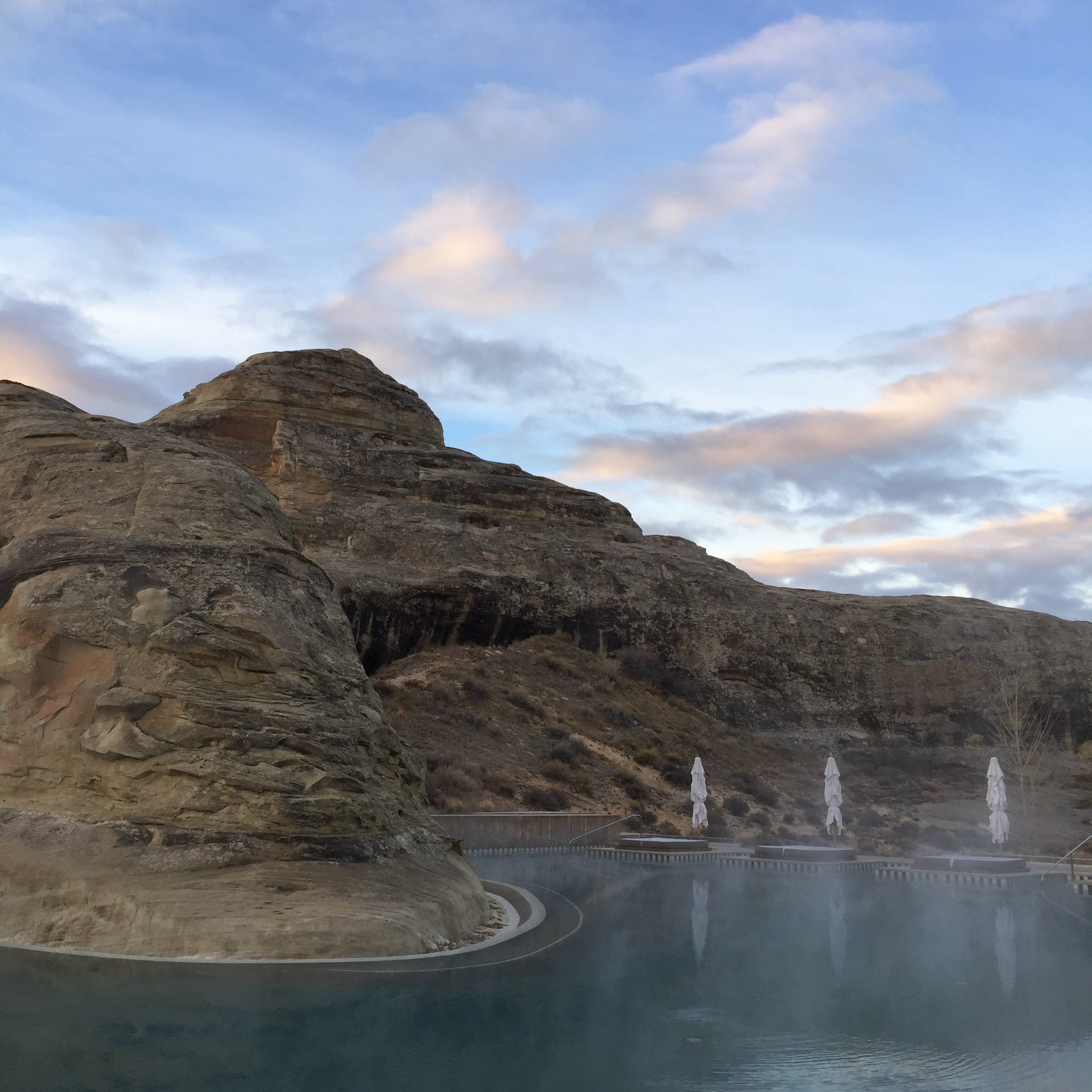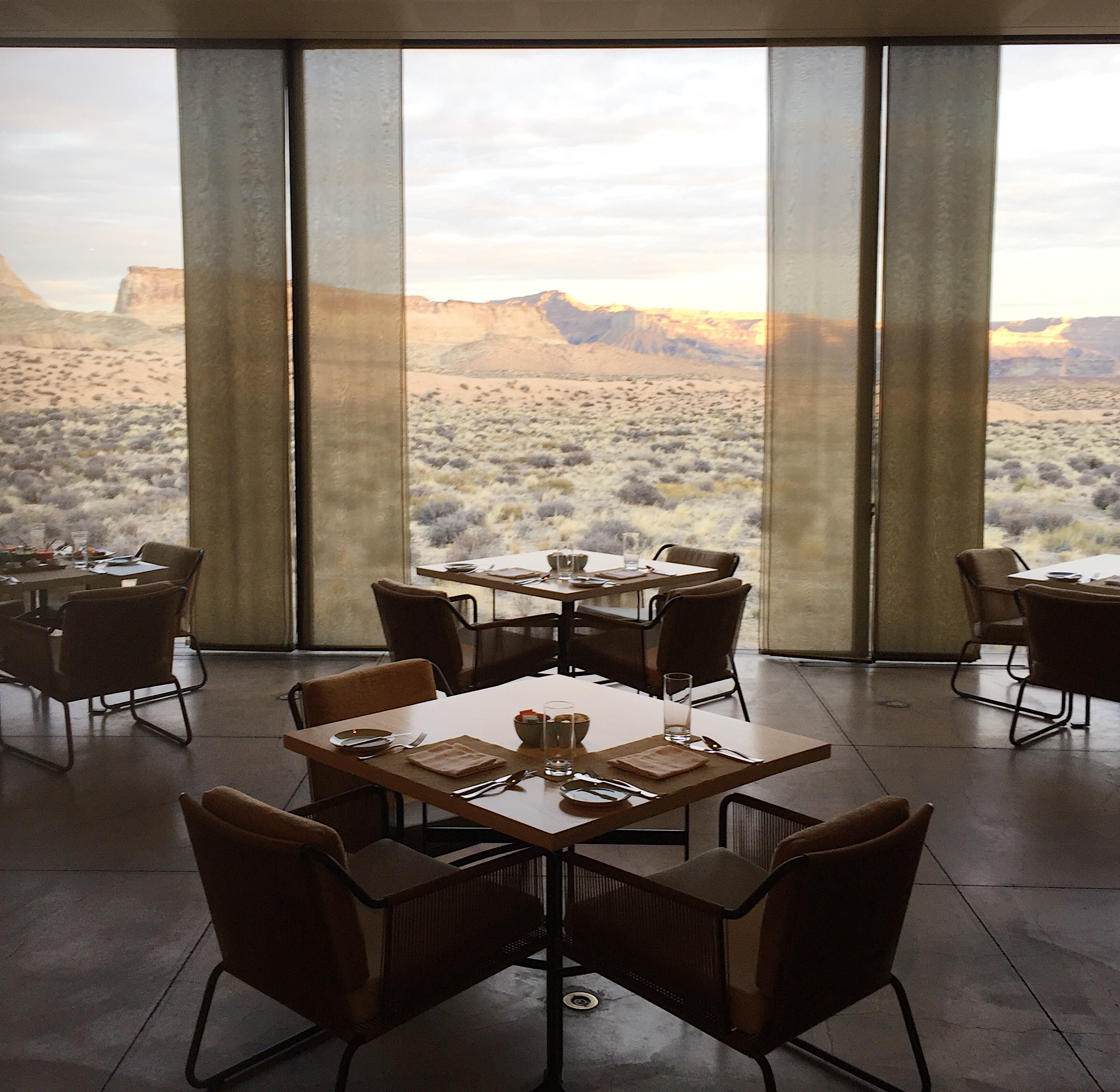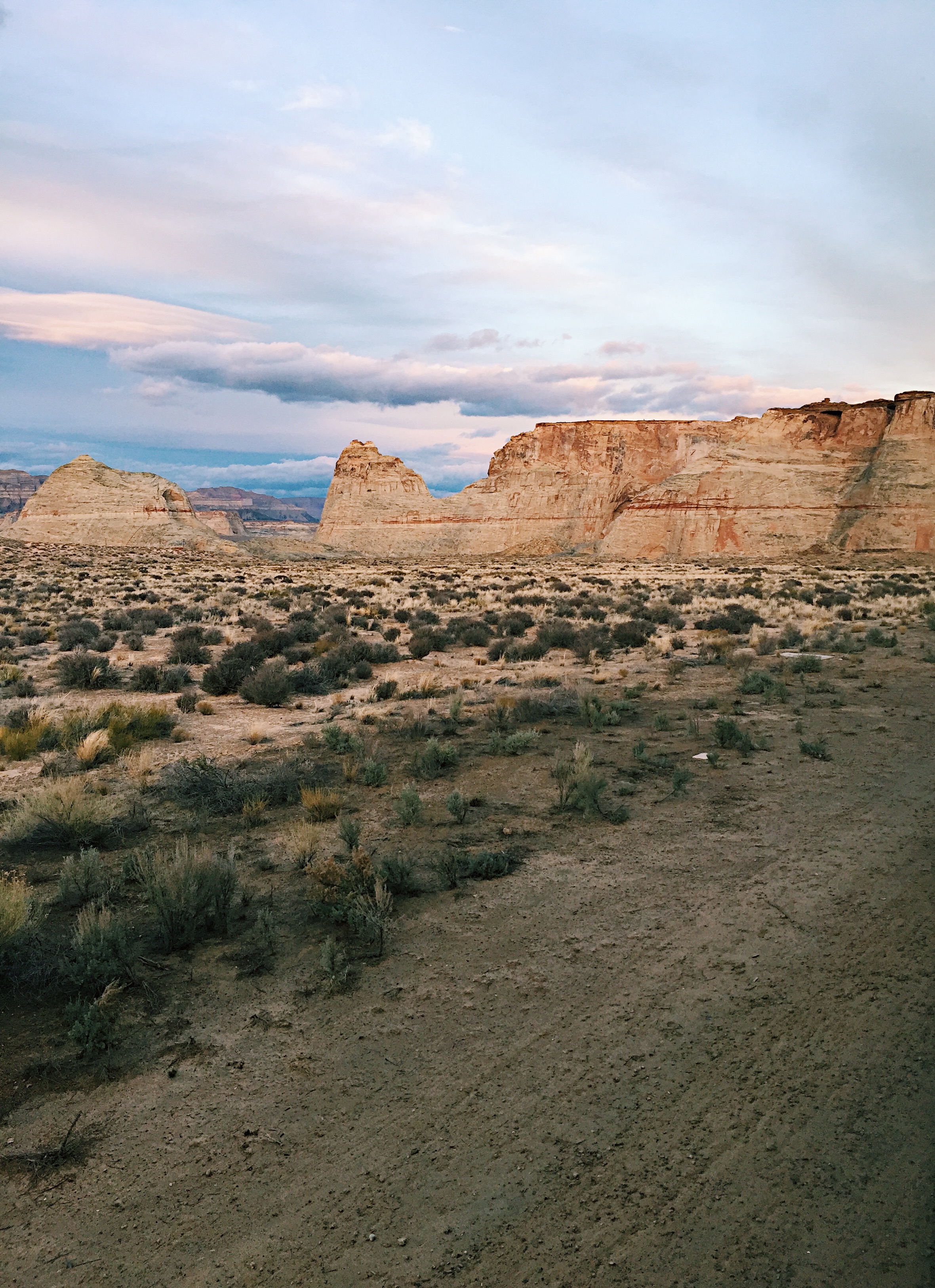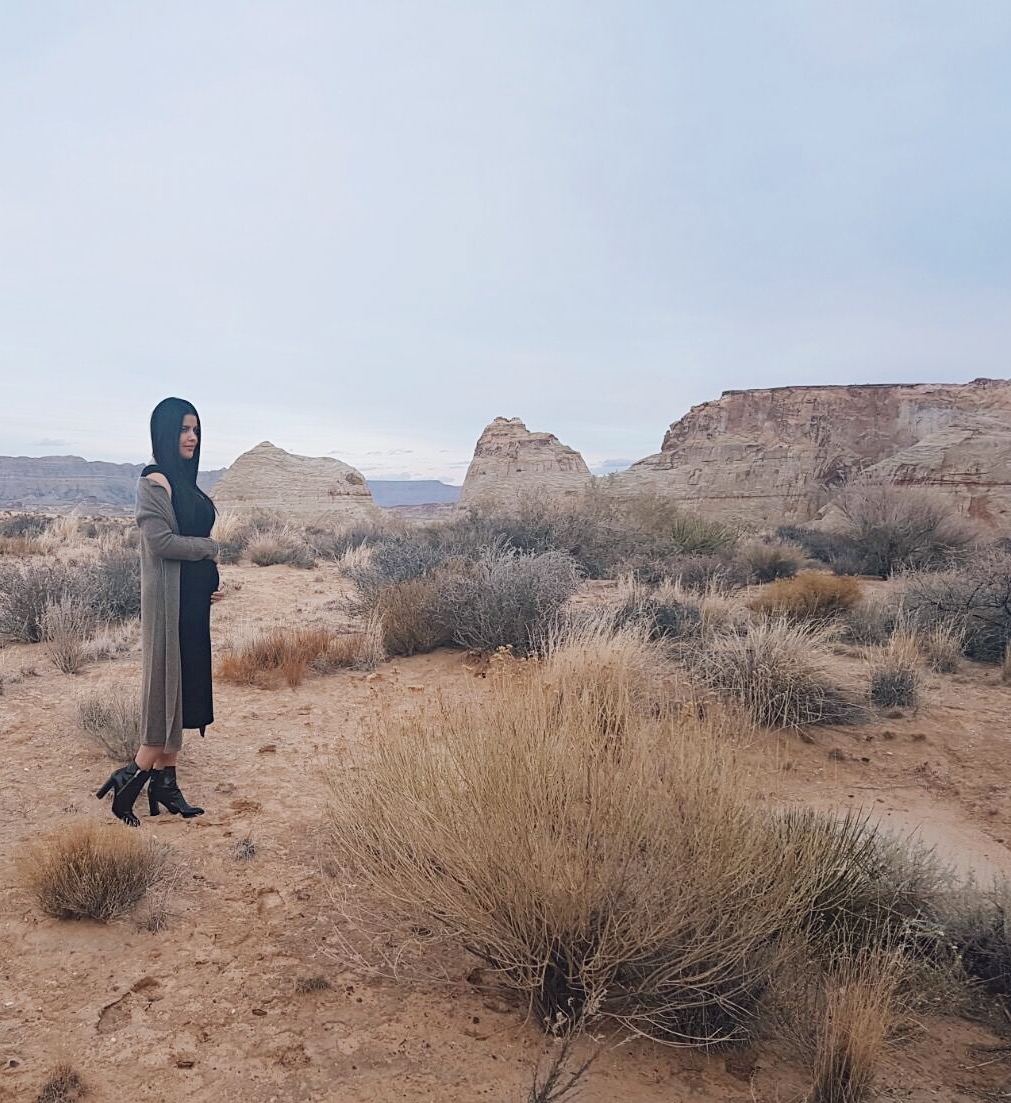 Oh and by the way, here I am at 5 months pregnant 🙂