What I Wore This Week: Half Moon Clutch
I am apparently having a bag moment (last week I bought this amazing bamboo clutch which I am waiting patiently for warmer weather to wear) and now I wanted to share my half moon bag that I recently picked up at the Mansur Gavriel pop up store in NYC. Firstly the pop up store itself was an absolute dream of an interior. All pink tonal colors which acted as the most dreamy backdrop to the color punches of Mansur Gavriel's vibrant bags (check out the interior pics at the bottom). I decided on this brandy color beauty in the half moon clutch shape and you can see their entire collection here. I am loving this shape so much as it is contemporary and graphic. Also the color just works with literally everything (although the pink was a close second for me). I have been wearing it non stop and I wanted to share this new addition to my bag collection, plus some of my favorite Mansur Gavriel bags out right now.
Moon Clutch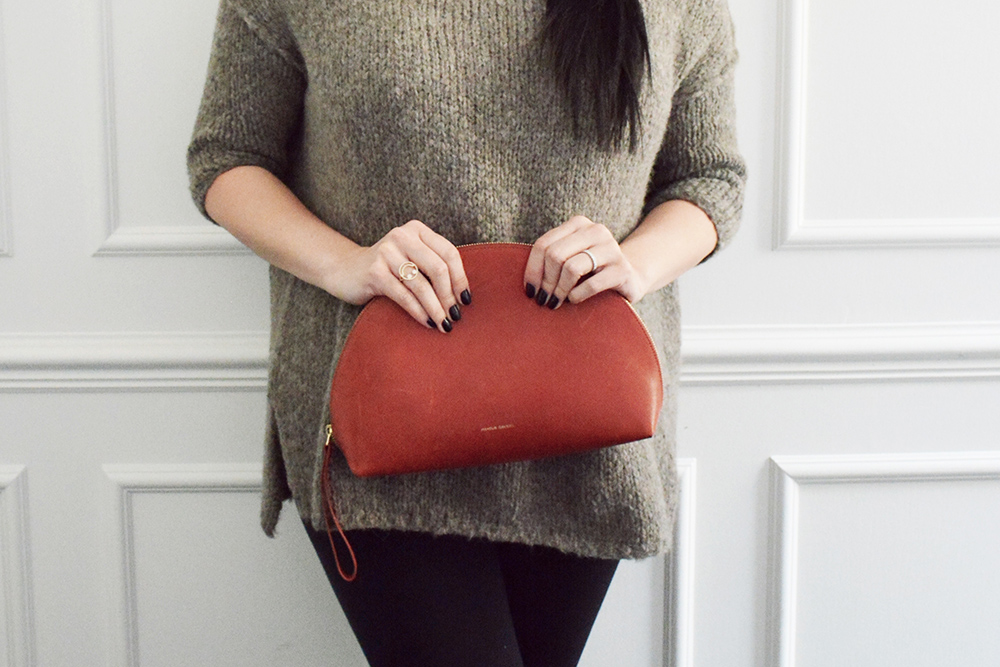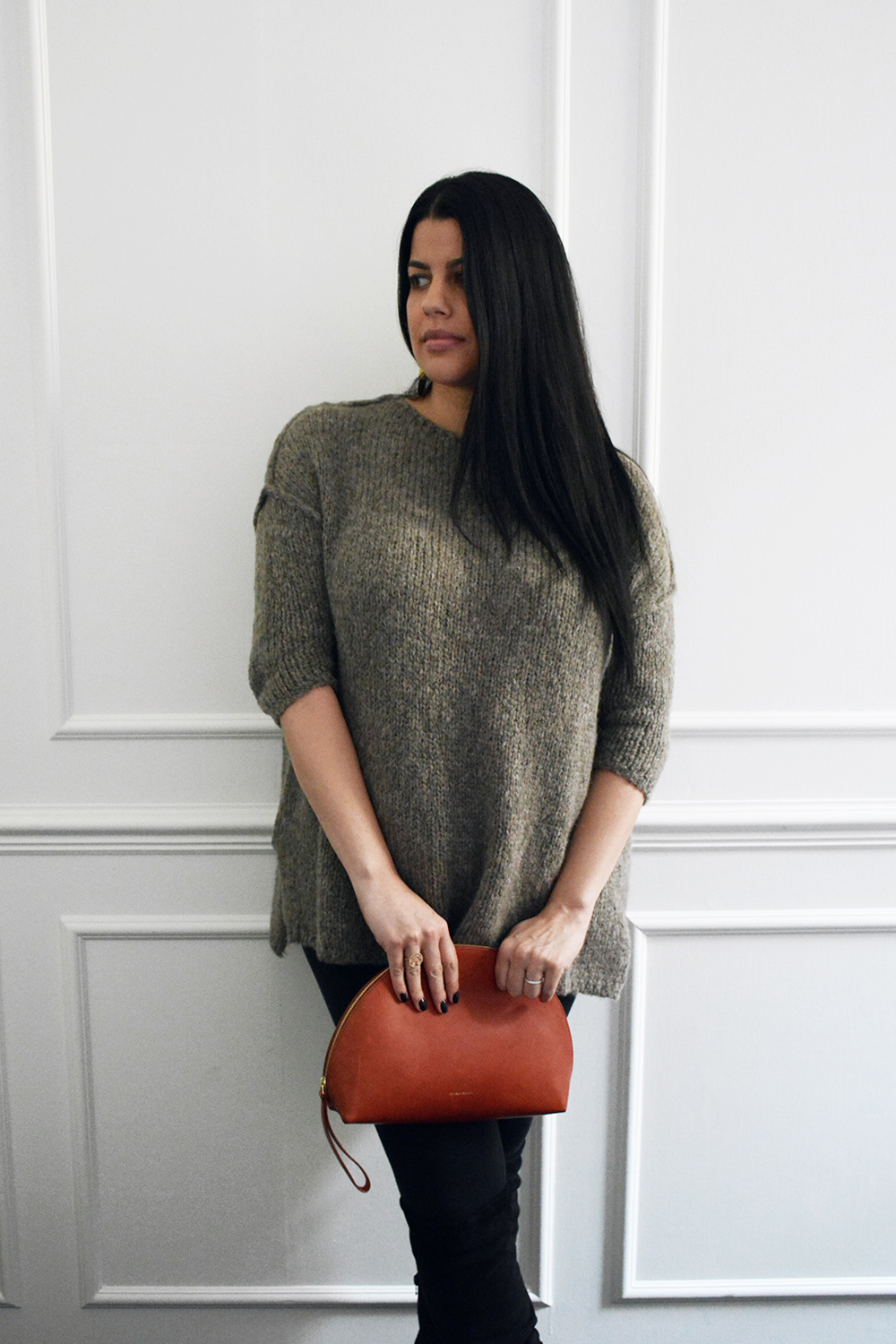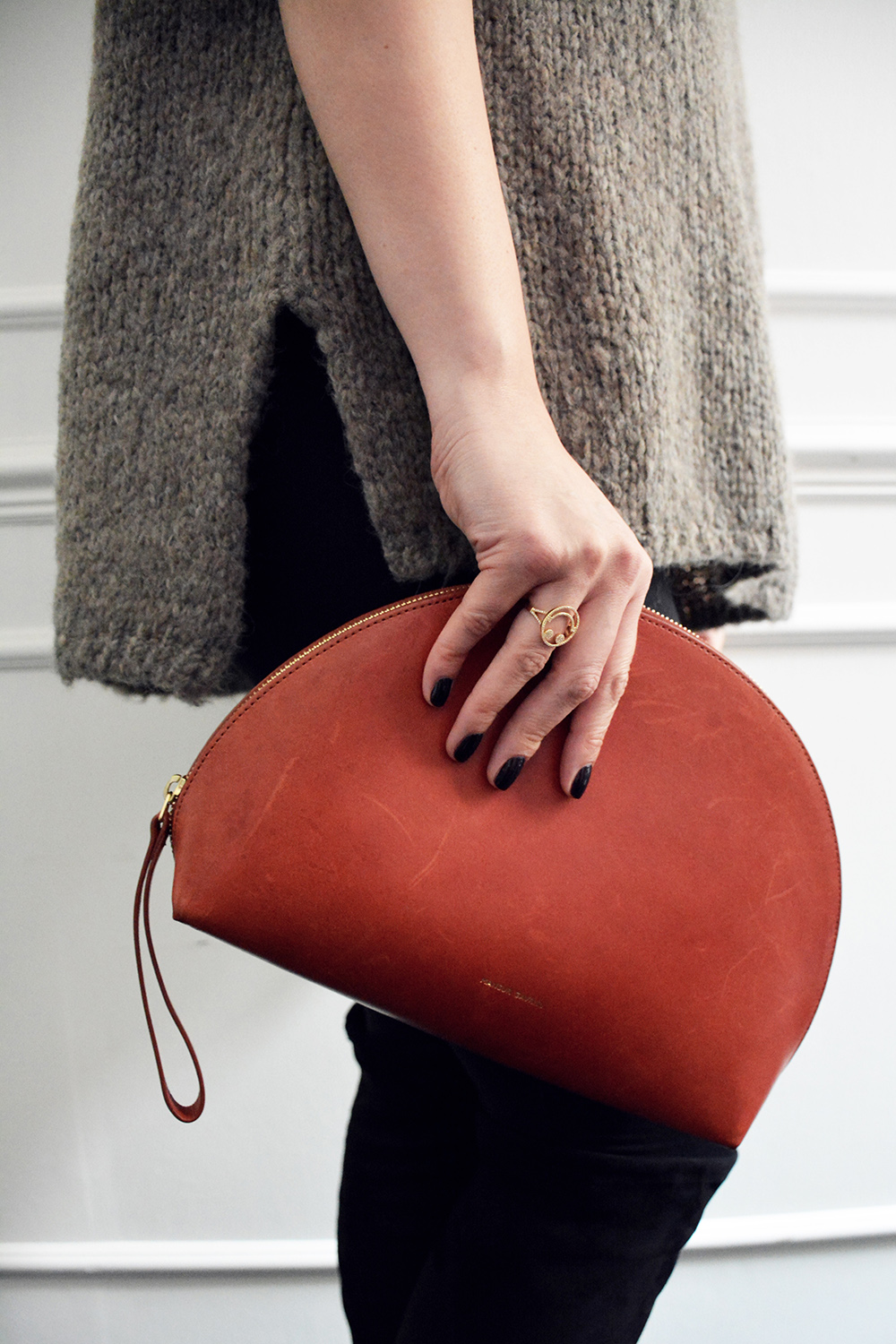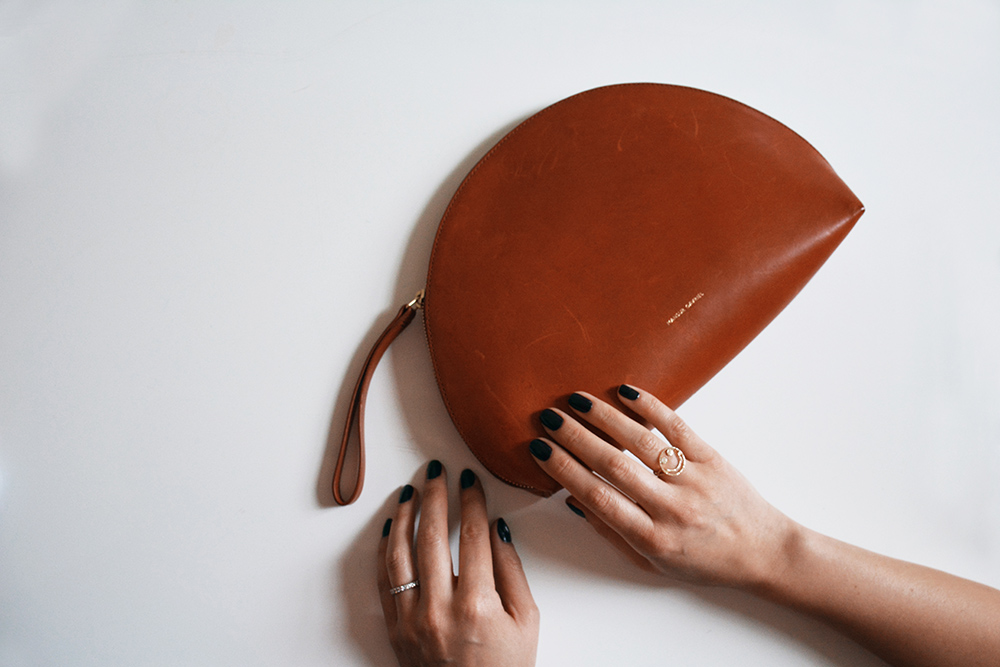 A few more I love
Visiting The Mansur Gavriel Pop Up In NYC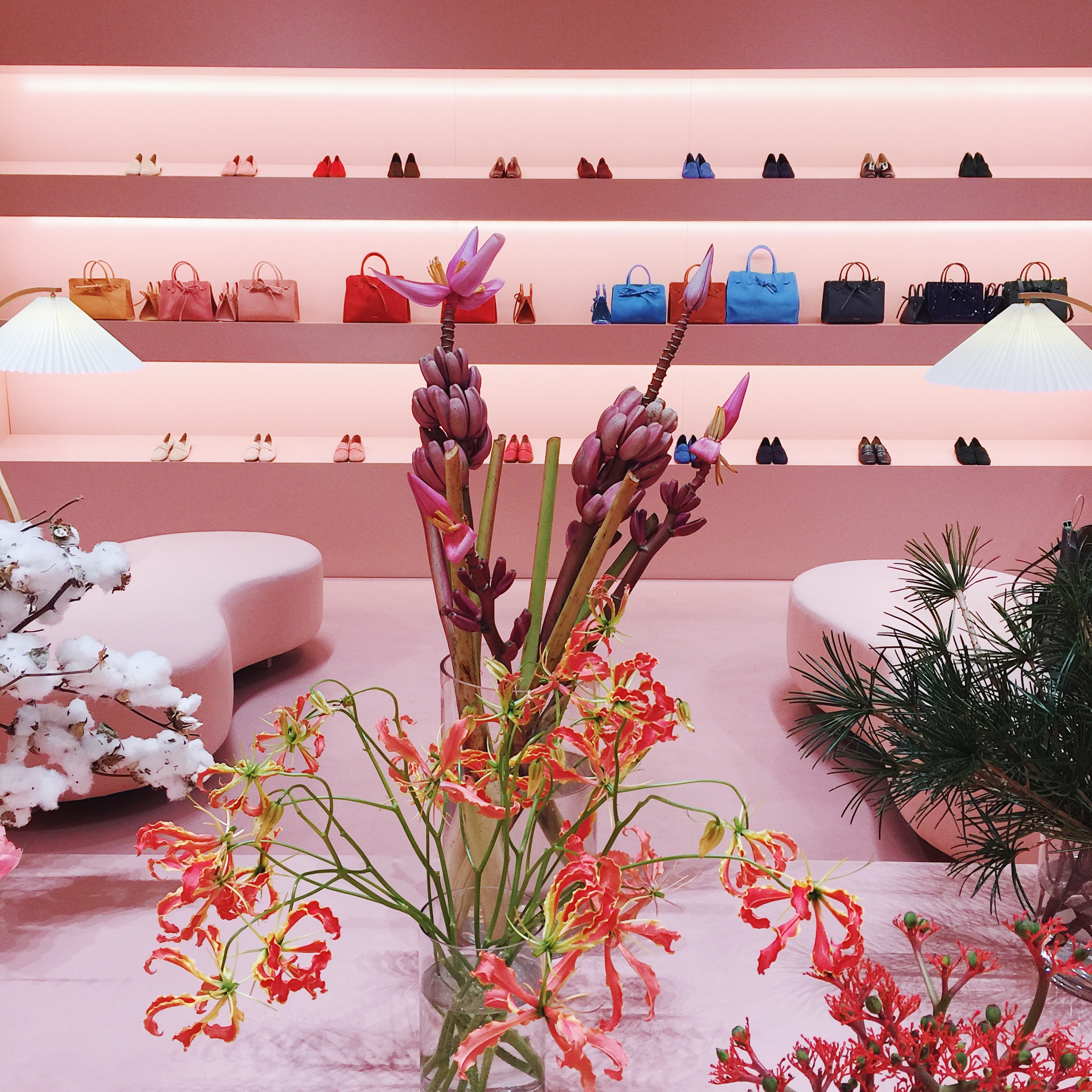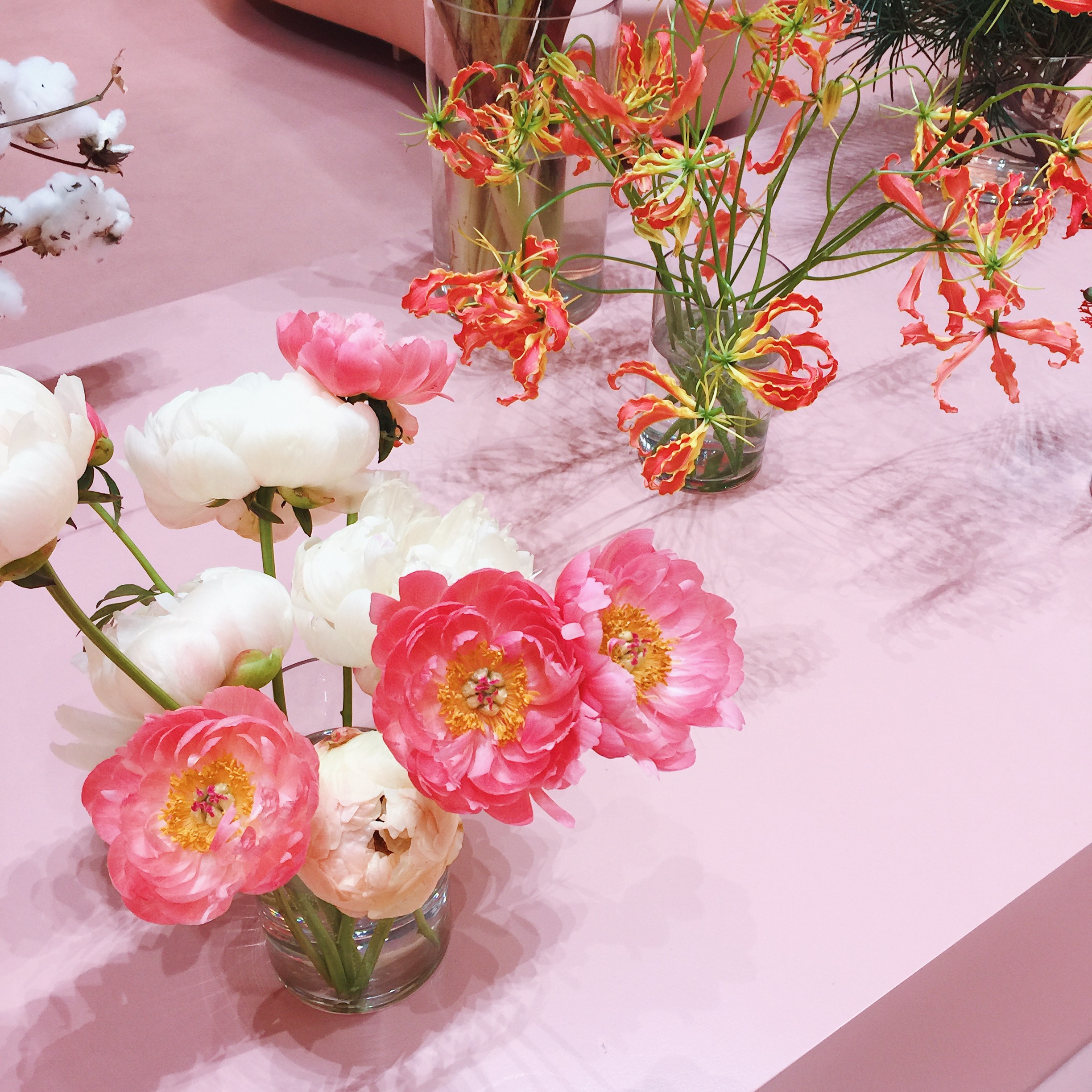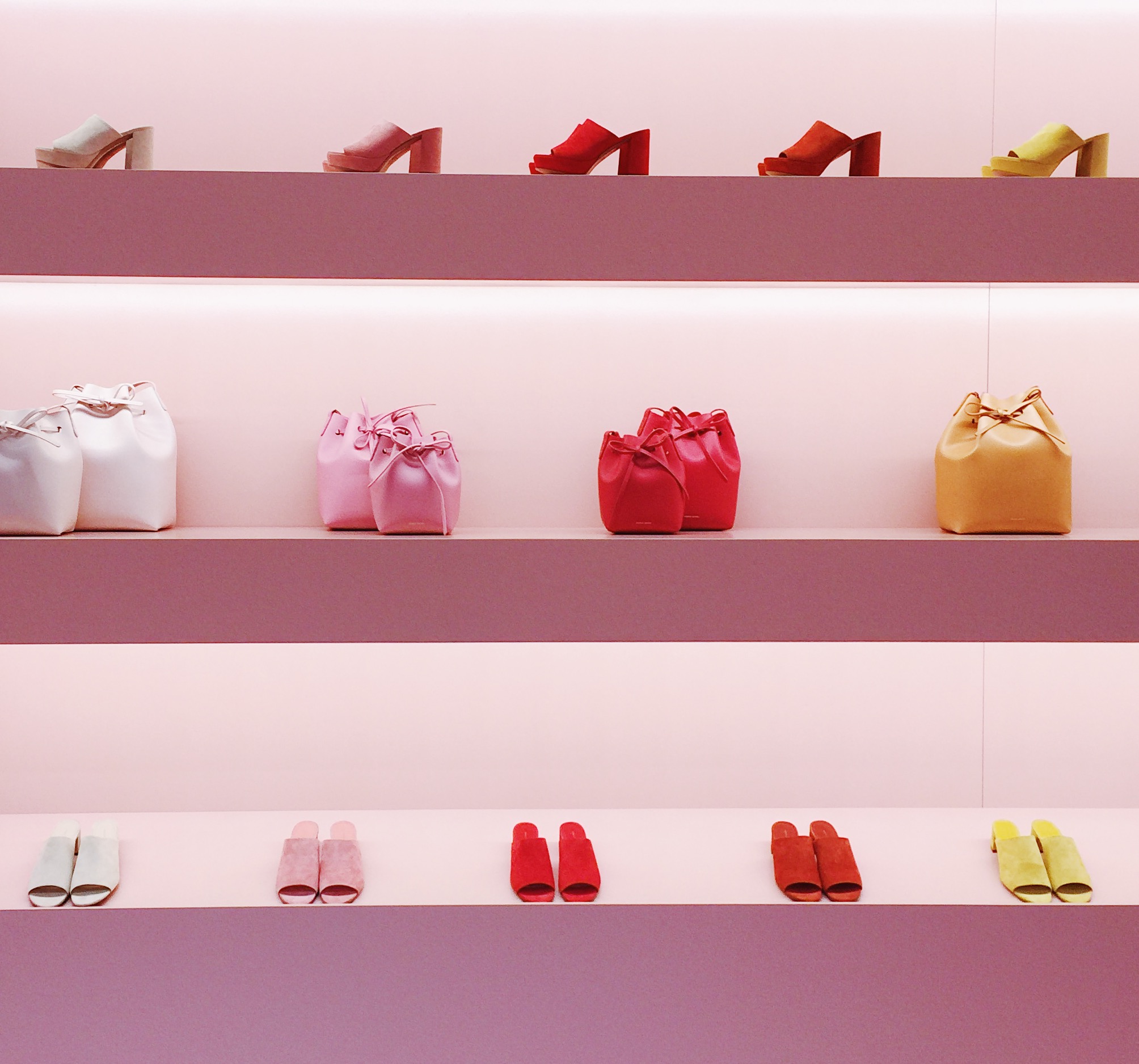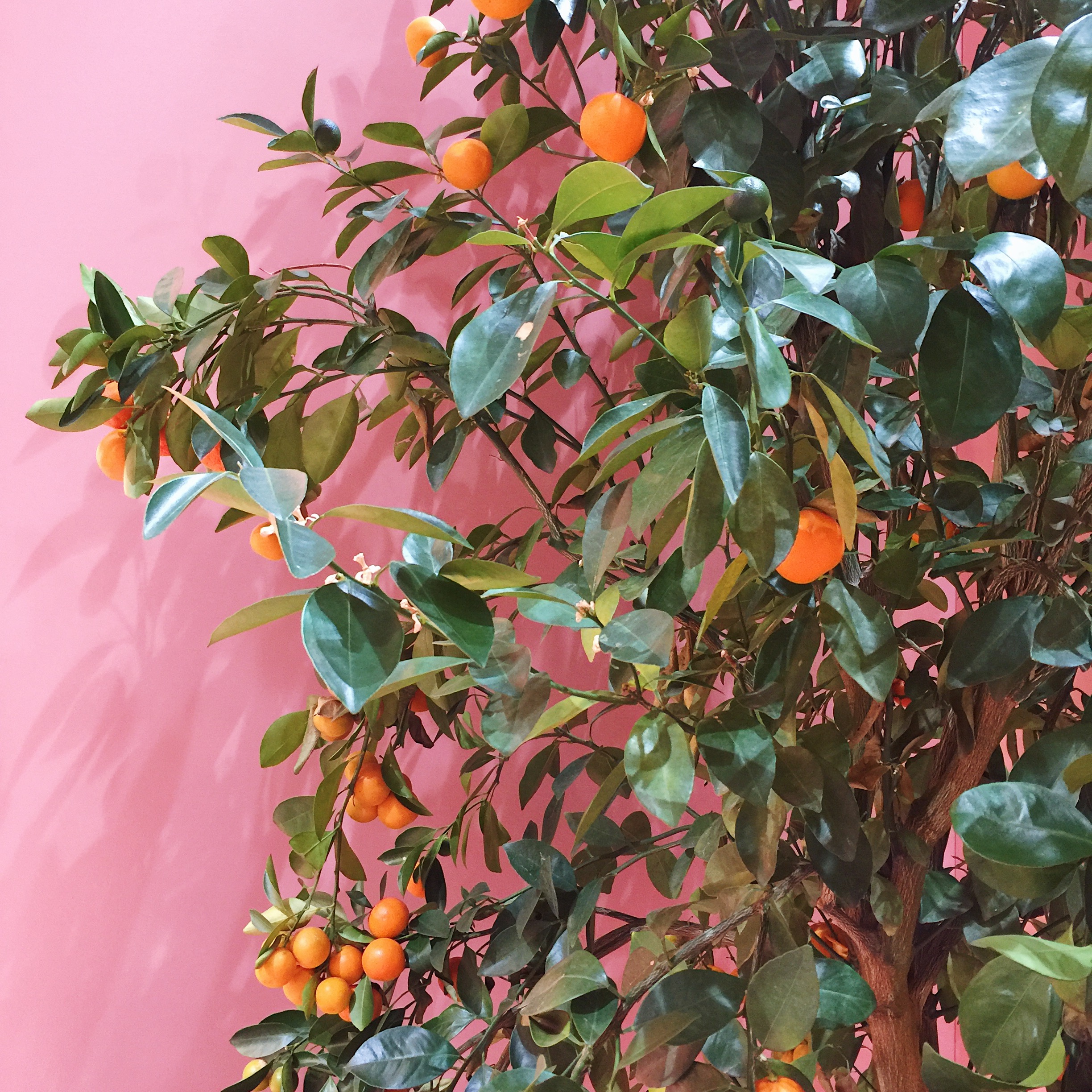 Isn't this store just a DREAM! See more about this stunning pop up here. I heard they are extending it, so if you happen to be in New York (Soho in particular), this is a must visit!