I am a huge tea drinker but in general I love a good mug. For some reason it makes me happy to sip on my morning English Breakfast tea from a well designed (or completely quirky) mug. Either way here are few I have my eye on right now. Lately I have been especially obsessed with anything from Wonki Ware (the organically shaped tableware made in South Africa).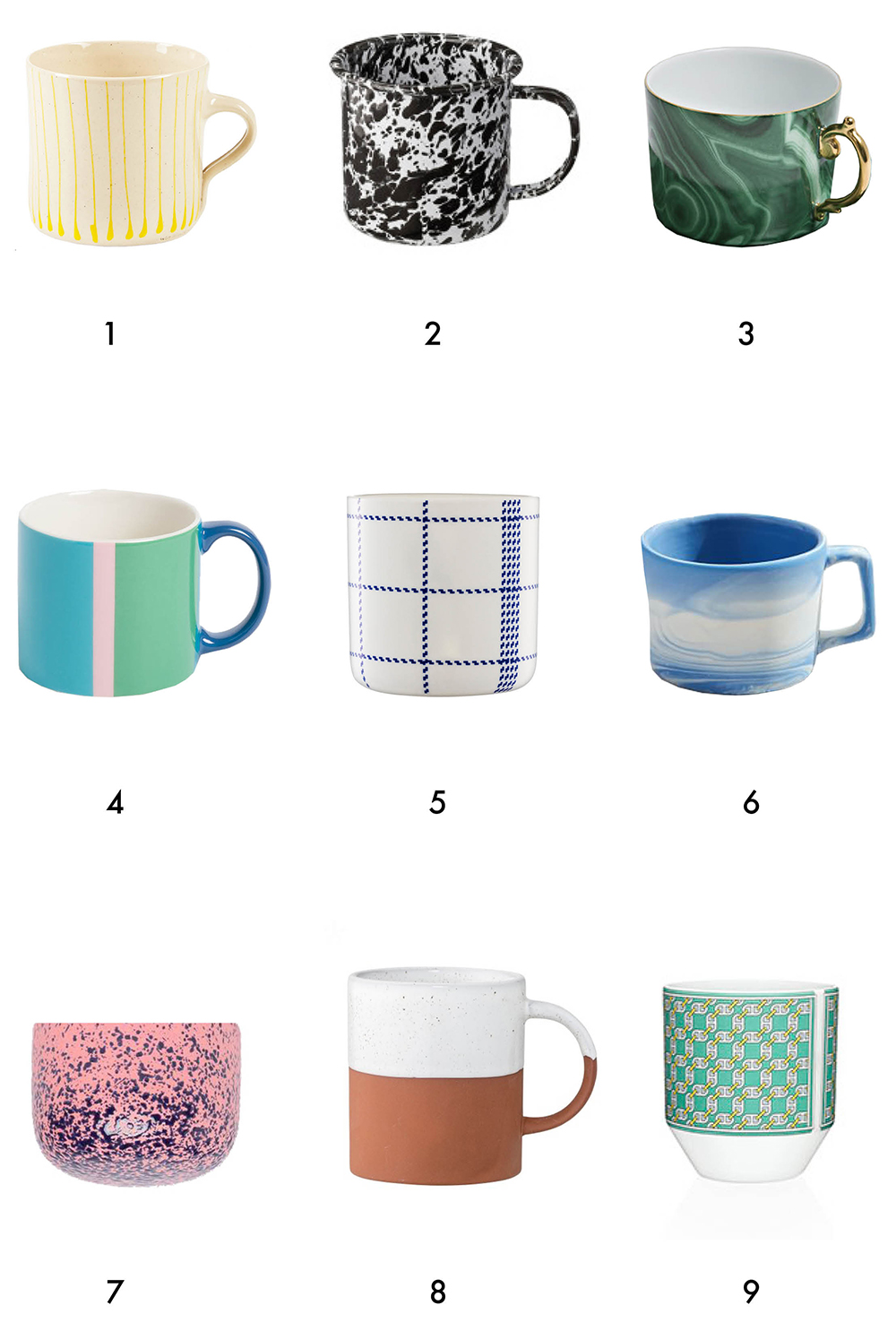 Shop These Mugs
1 | 2 | 3 | 4 | 5 | 6 | 7 | 8 | 9
(The cover image are my tea cups from Fornasetti).