Tulum Travel Guide (For The Design Minded)
01 Mar 2018
Interiors
Interiors
Travel Snapshots
A few weeks ago I took a very last minute trip to visit Tulum, Mexico. We wanted to check out the atmosphere and general hotel design which we heard was fantastic. Although I expected good things, I really didn't think I would love it as much as I did. Everything from the super relaxed atmosphere to the beach side cocktails were everything that you would ask for on a getaway. Aside from the exteriors being amazing, I viewed and stayed in some incredibly designed spaces. I took home so much interior inspiration from this trip and definitely wanted to share with you my favorite places and provided such wonderful decor. Here is my Tulum Guide – For Design Lovers.
Where To Stay: Hotel Esencia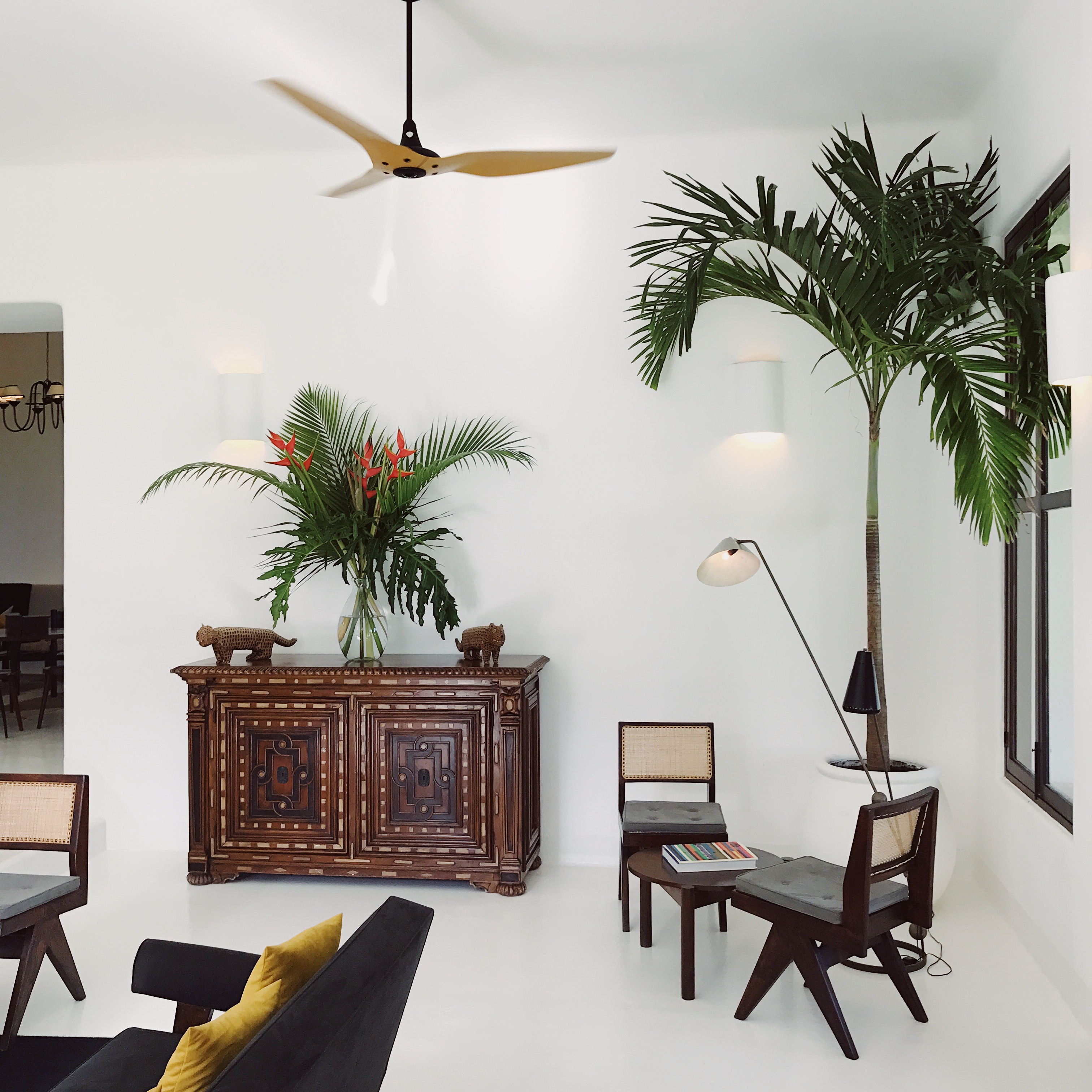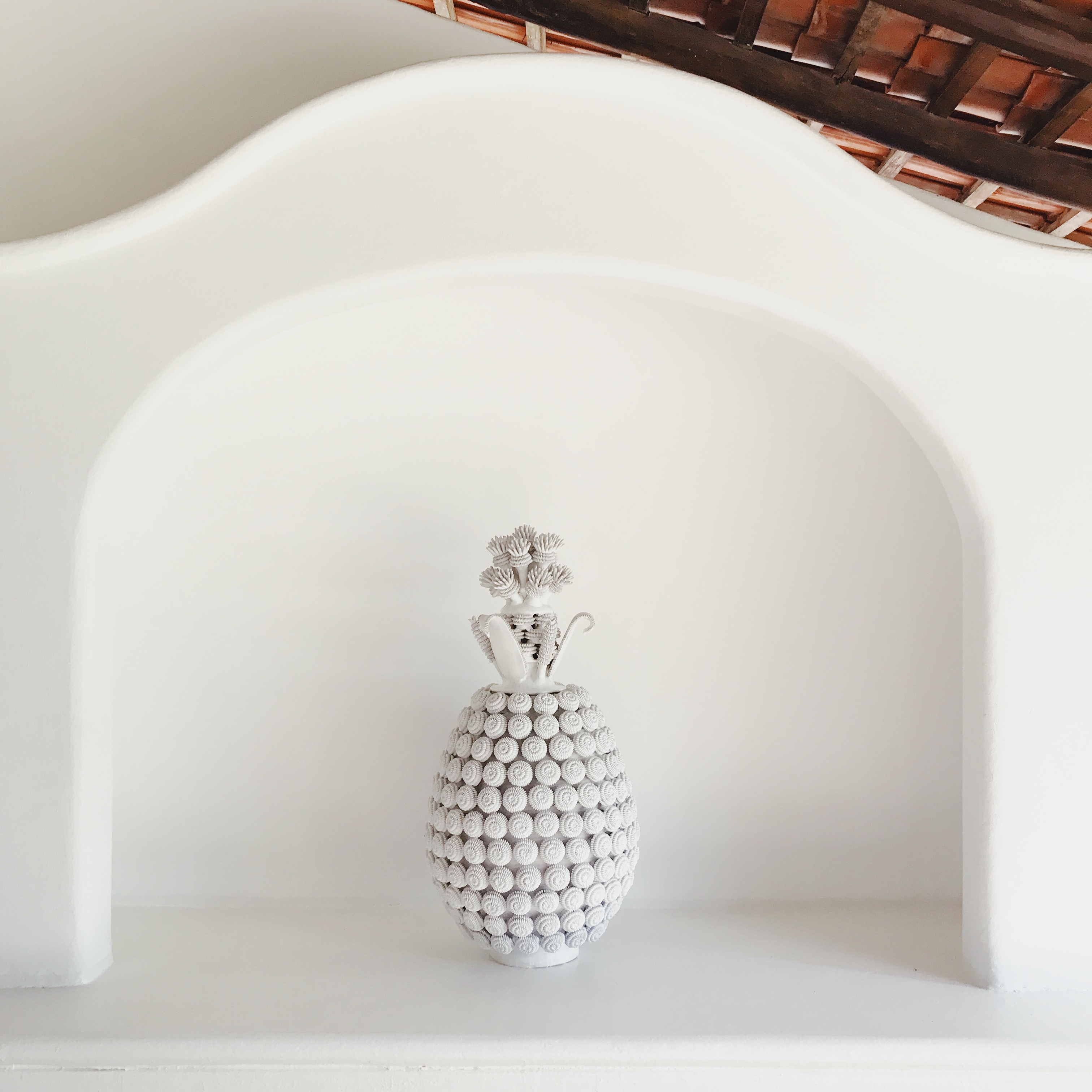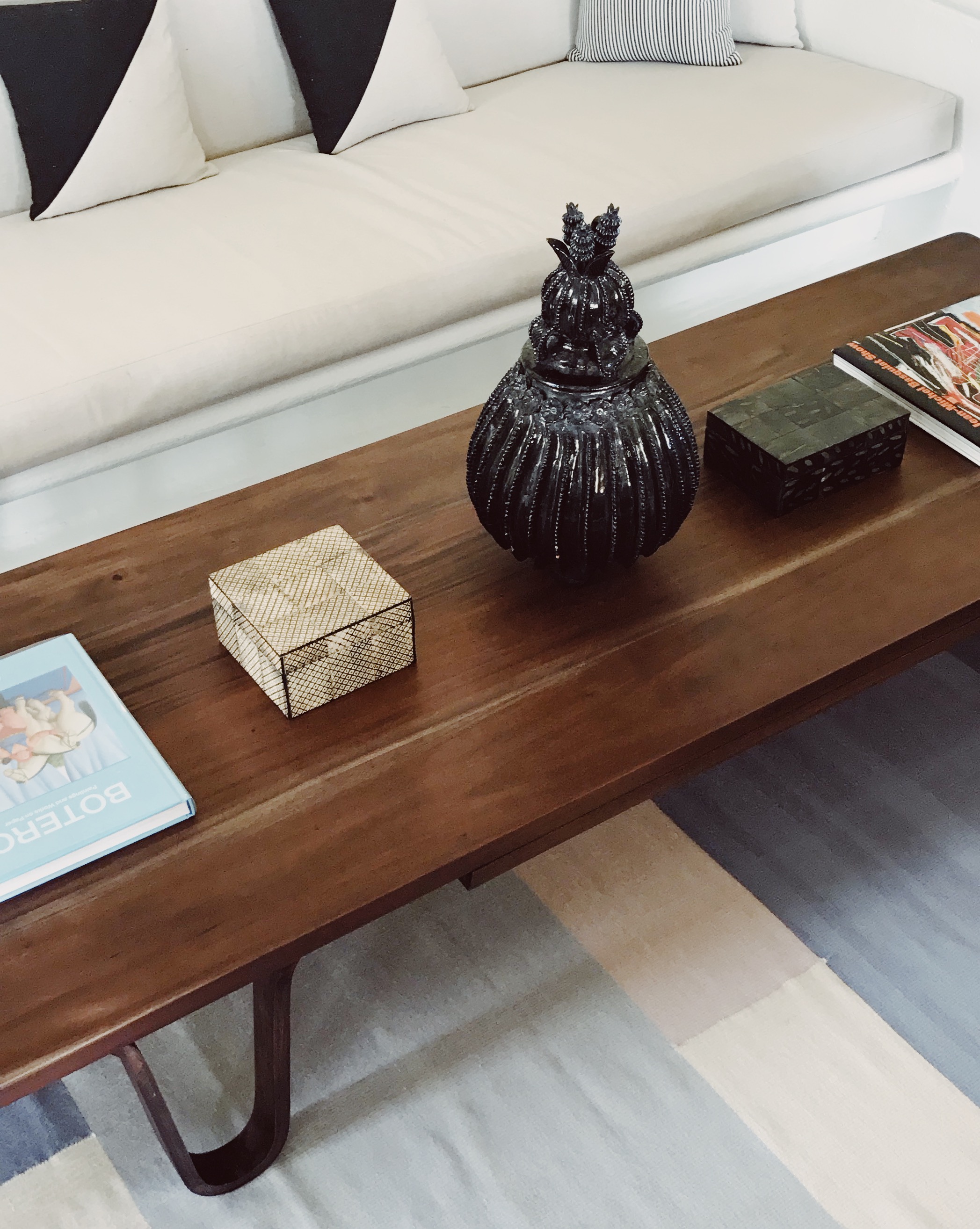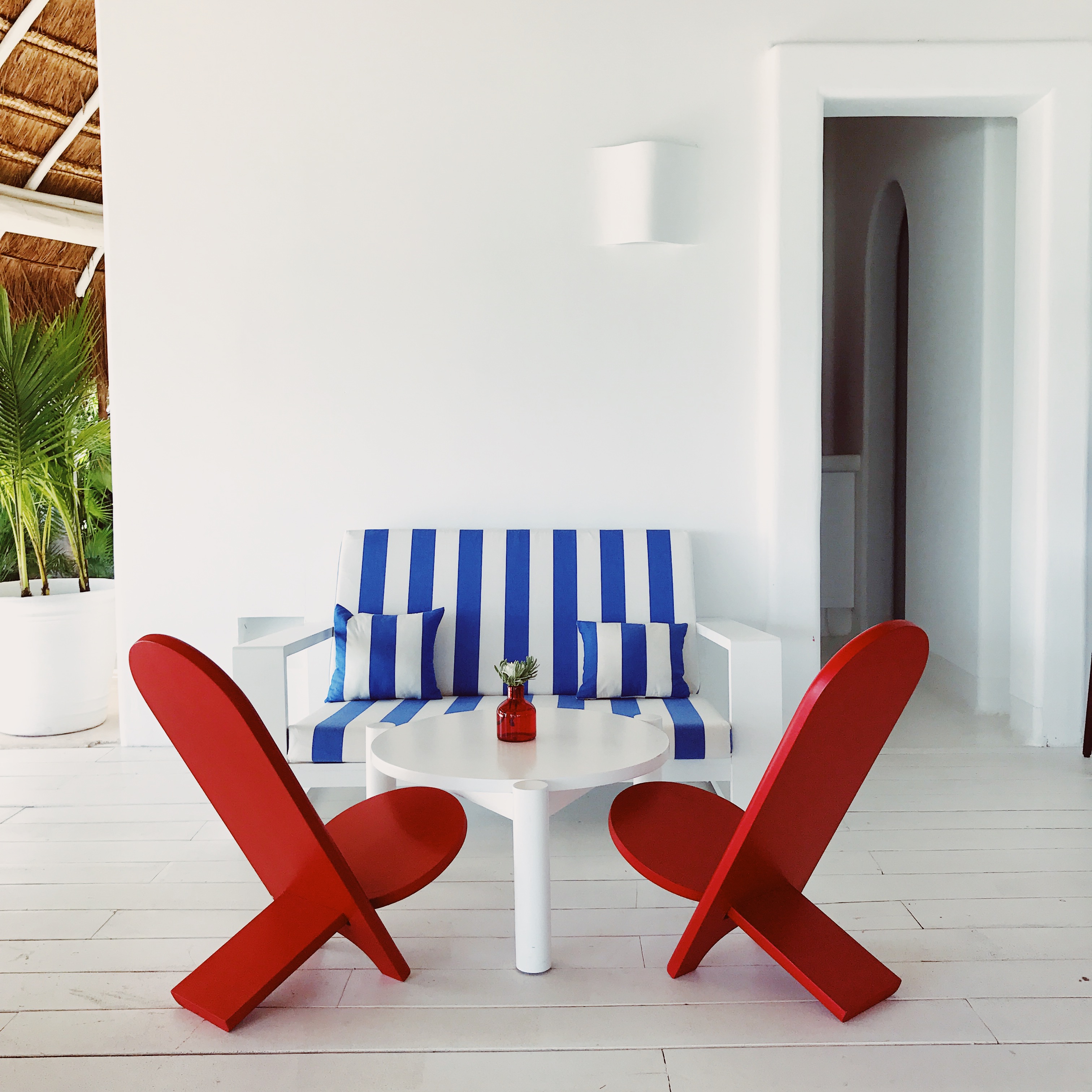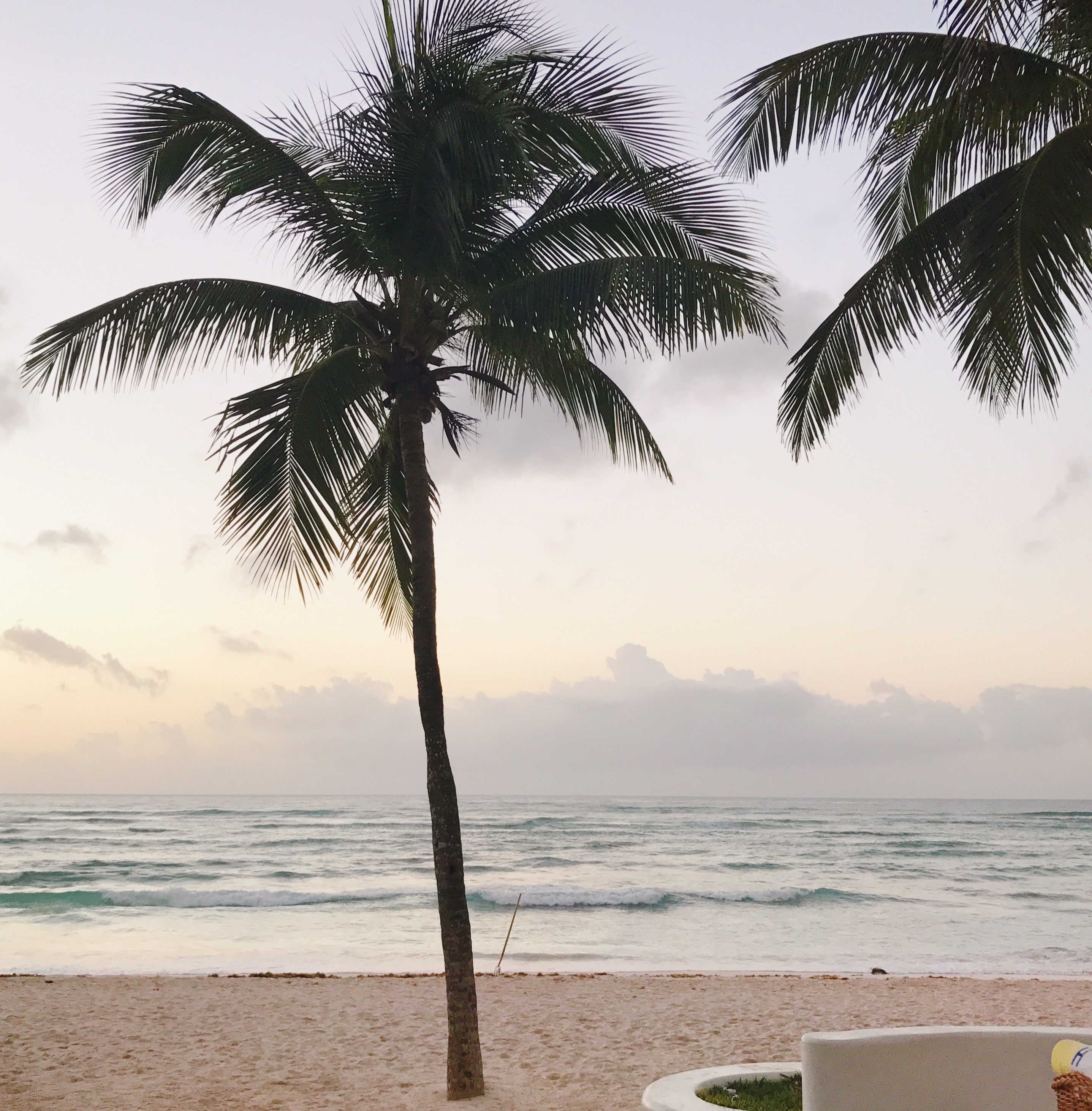 We stayed at Hotel Esencia because we were dying to see the design and have heard so much about it. This hotel is pure eye candy and designed to perfection. The elements consisted of pure white walls and floors, along with natural woods, punchy primary colors and iconic designer furniture. I especially loved the combination of the all neutral spaces combined with the saturated accents of blues, reds and yellows. I also adored the playful blue tiles and contrasting tableware as seen in the image above. It was such a treat to stay here and I highly recommend it. (something to note: Hotel Esencia is not located in the heart of Tulum, but still 100% worth the drive). See more here.
Where To Hang Out: Casa Pueblo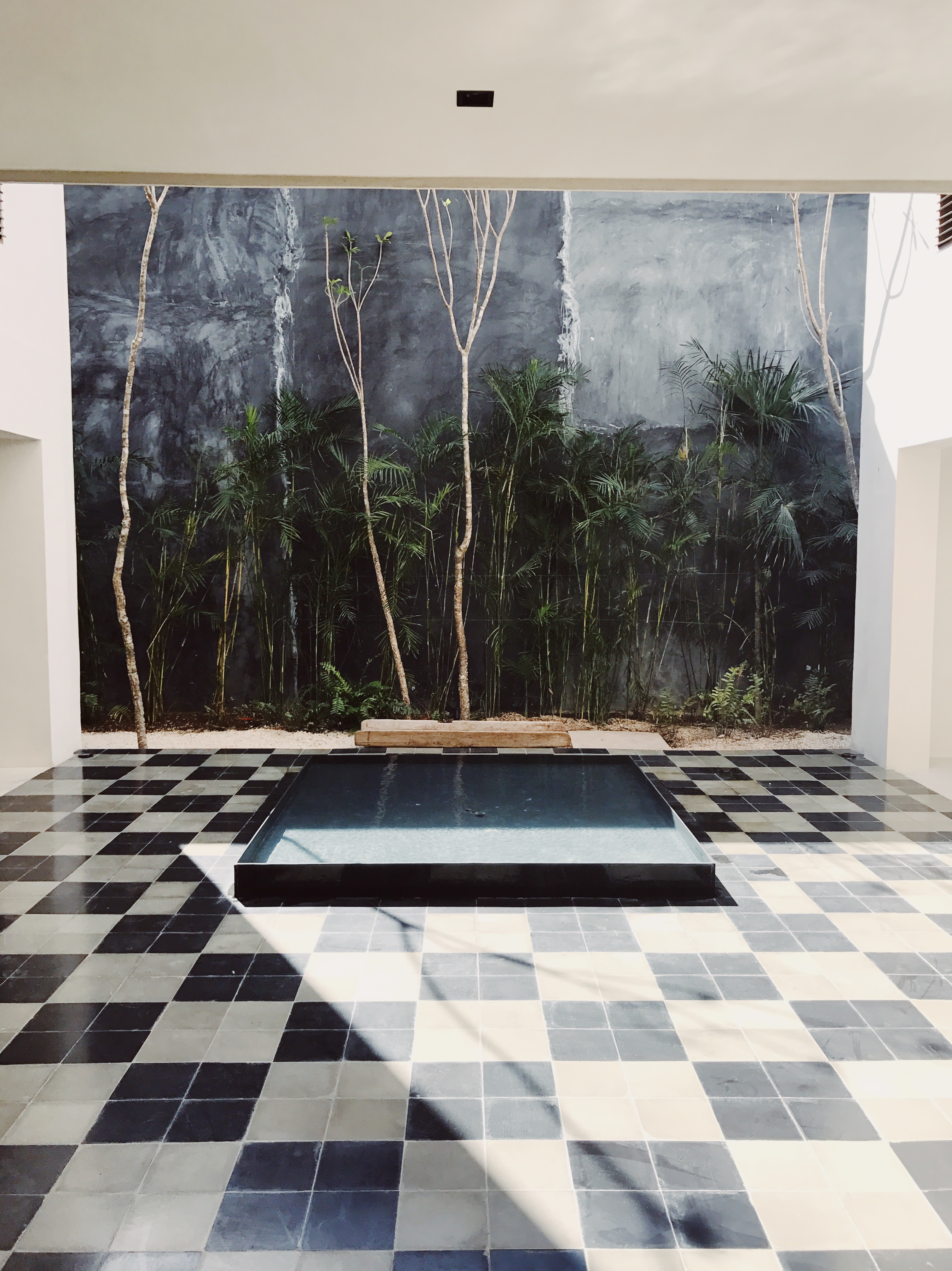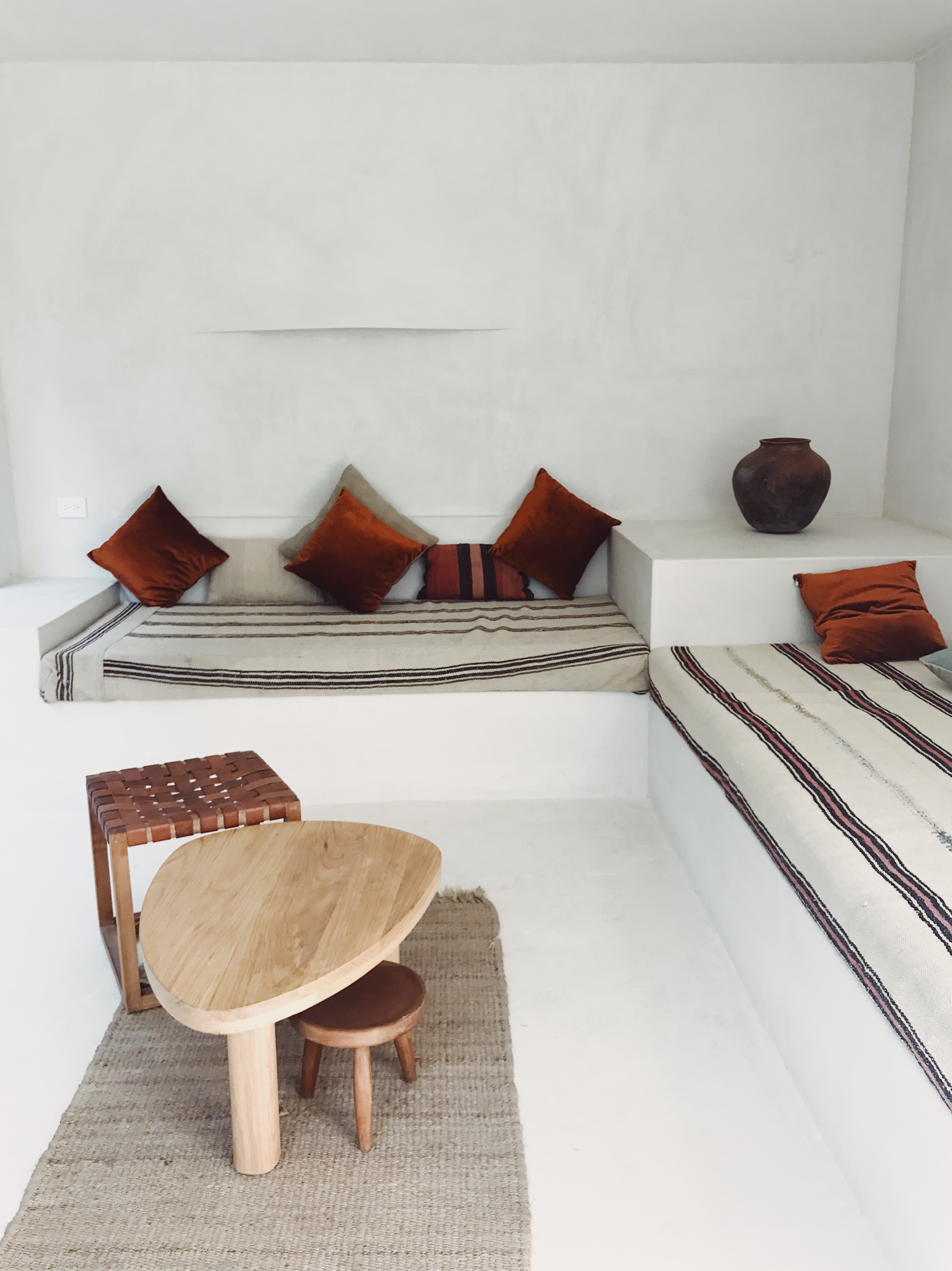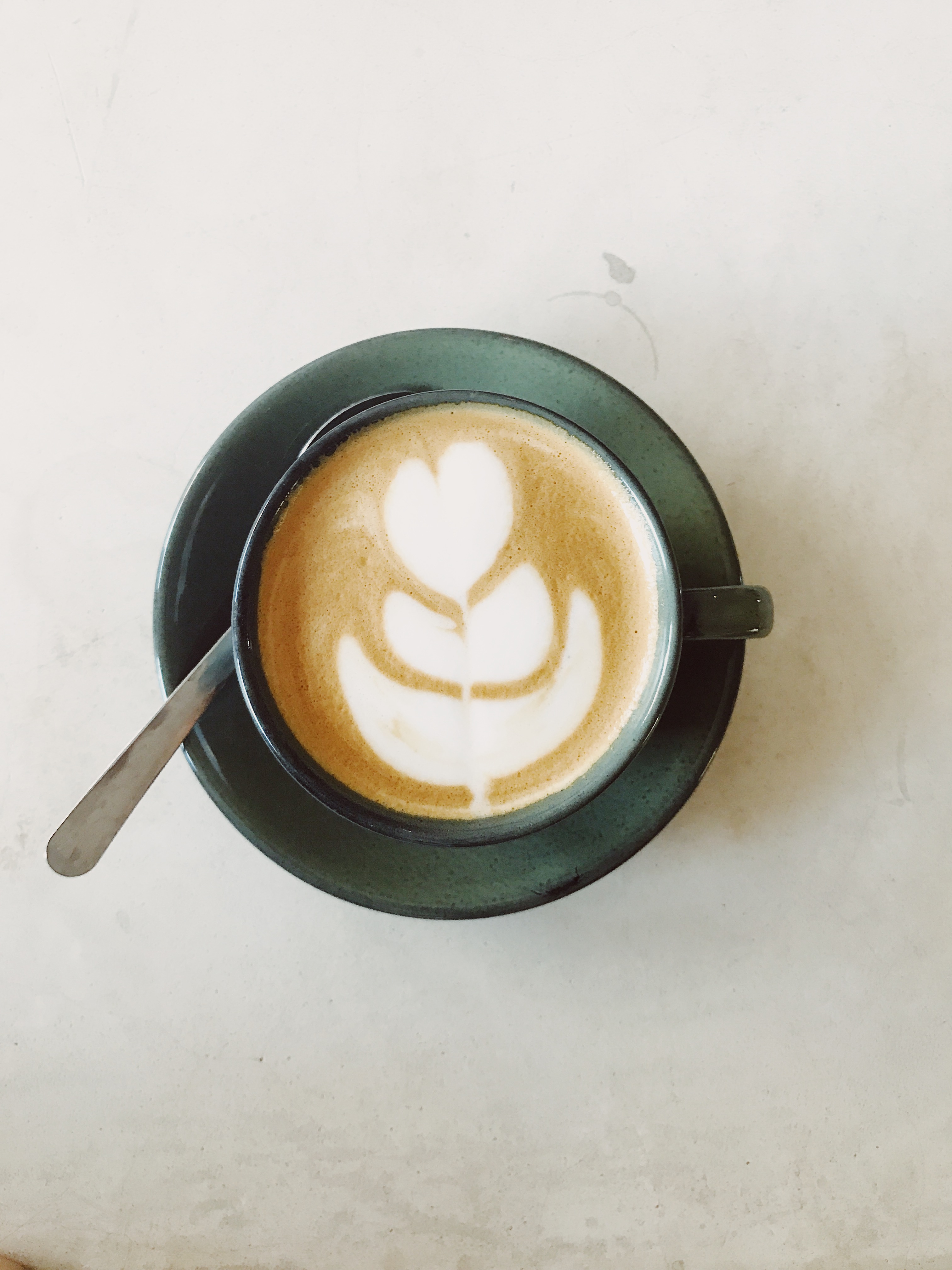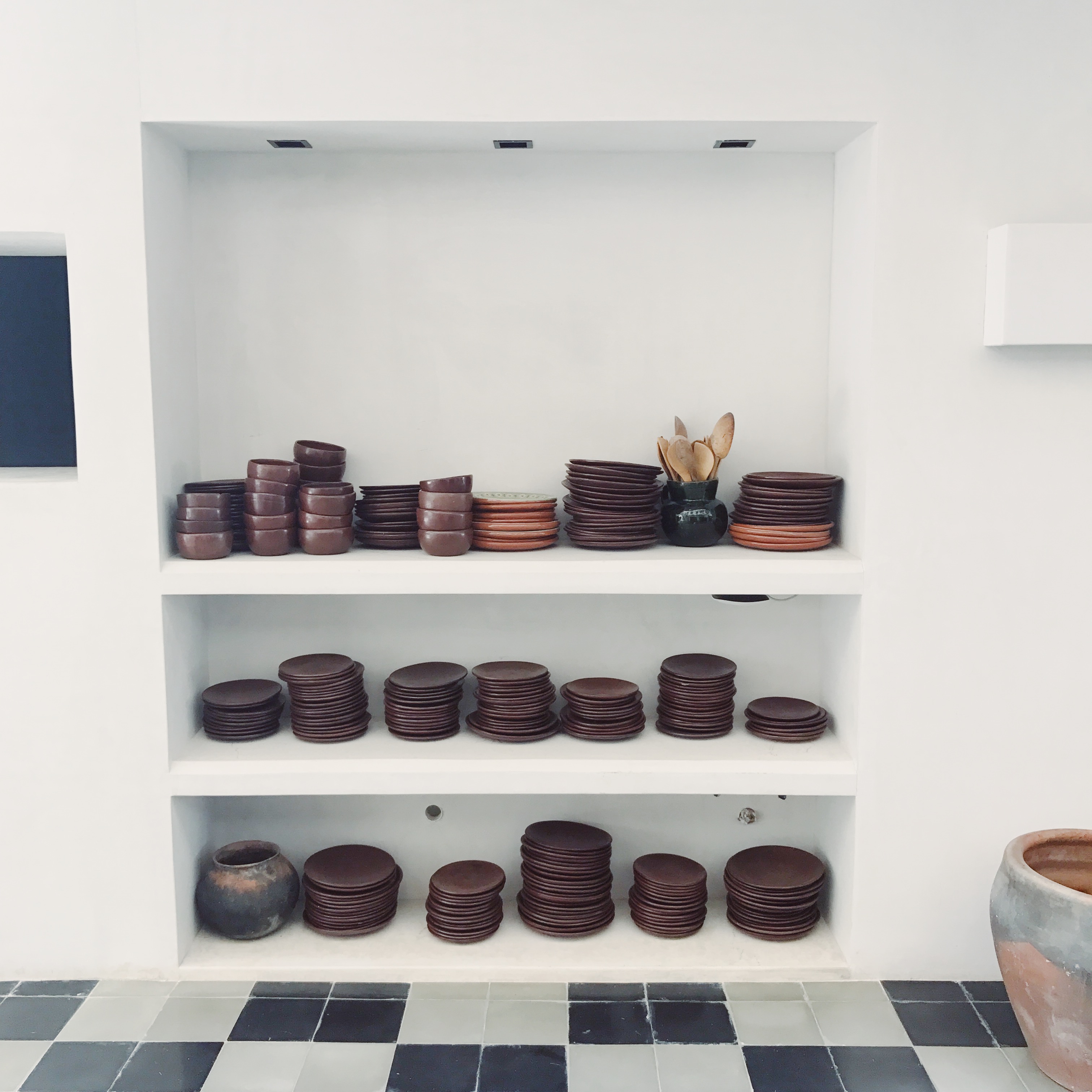 Finding this hotel was my favorite part of the trip. Although I normally hate sponsored Instagram posts, I was very happy that this one popped up on my feed while I was in town. It is a brand new space that has literally just opened. Although the hotel was under a bit of construction when we stopped by, it was not hard to see that this is definitely the place to hang out and have a drink with interesting global creatives (who will all be staying there!). Casa Pueblo is designed by Mike Moser and Derek Klein and I have to say I was absolutely blown away by this space and it's simplistic yet super chic aesthetic. If you are in Tulum make sure to visit this hotel. See more here.
Where To Explore: Casa Malca

I found this hotel again thanks to Instagram (have been stalking it for months) and it turned out to be right in the heart of Tulum. Apparently this hotel used to be a mansion belonging to Pablo Escobar. Currently it is filled to the brim with whimsical design and playful contemporary art (which includes Kaws and Keith Haring wallpaper in their juice bar). In general though the art and design are whimsical and definitely unexpected. Everything outside in the garden is oversized including their iconic sky high lounge chair swings and plant potters. This hotel is a must to go and explore. You will walk around amazed. See more here.
Where To Relax: Nomade / Be Tulum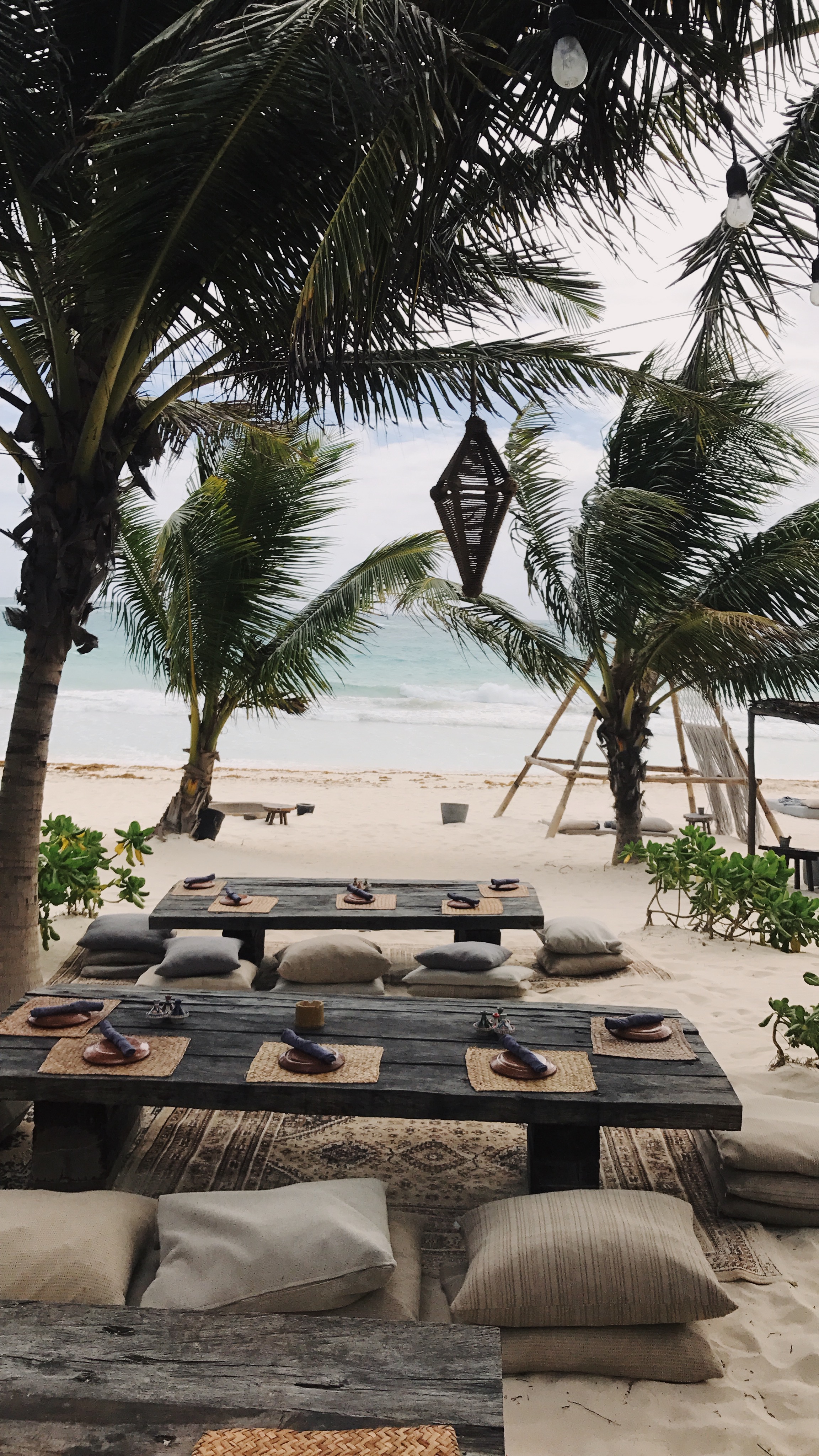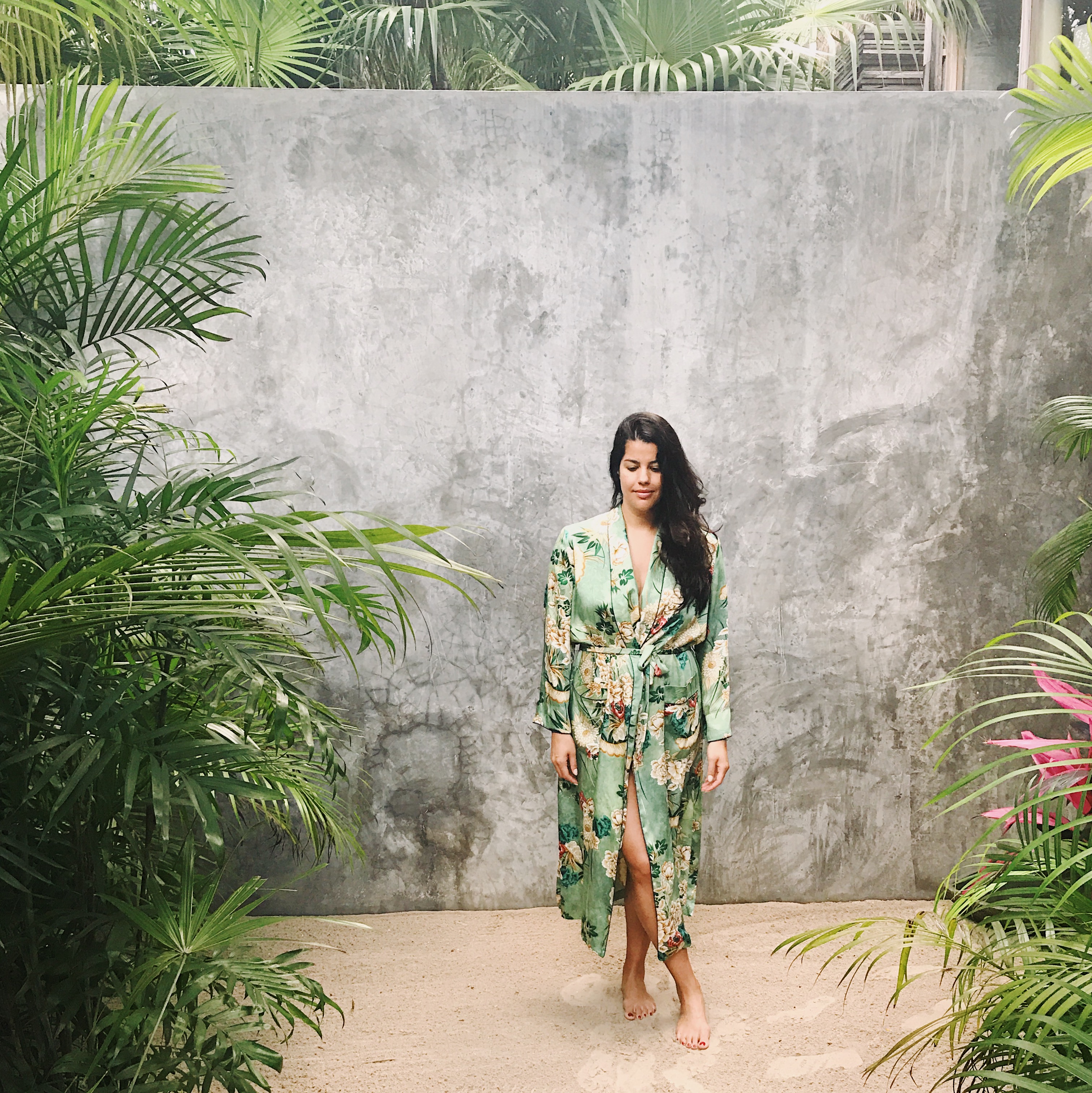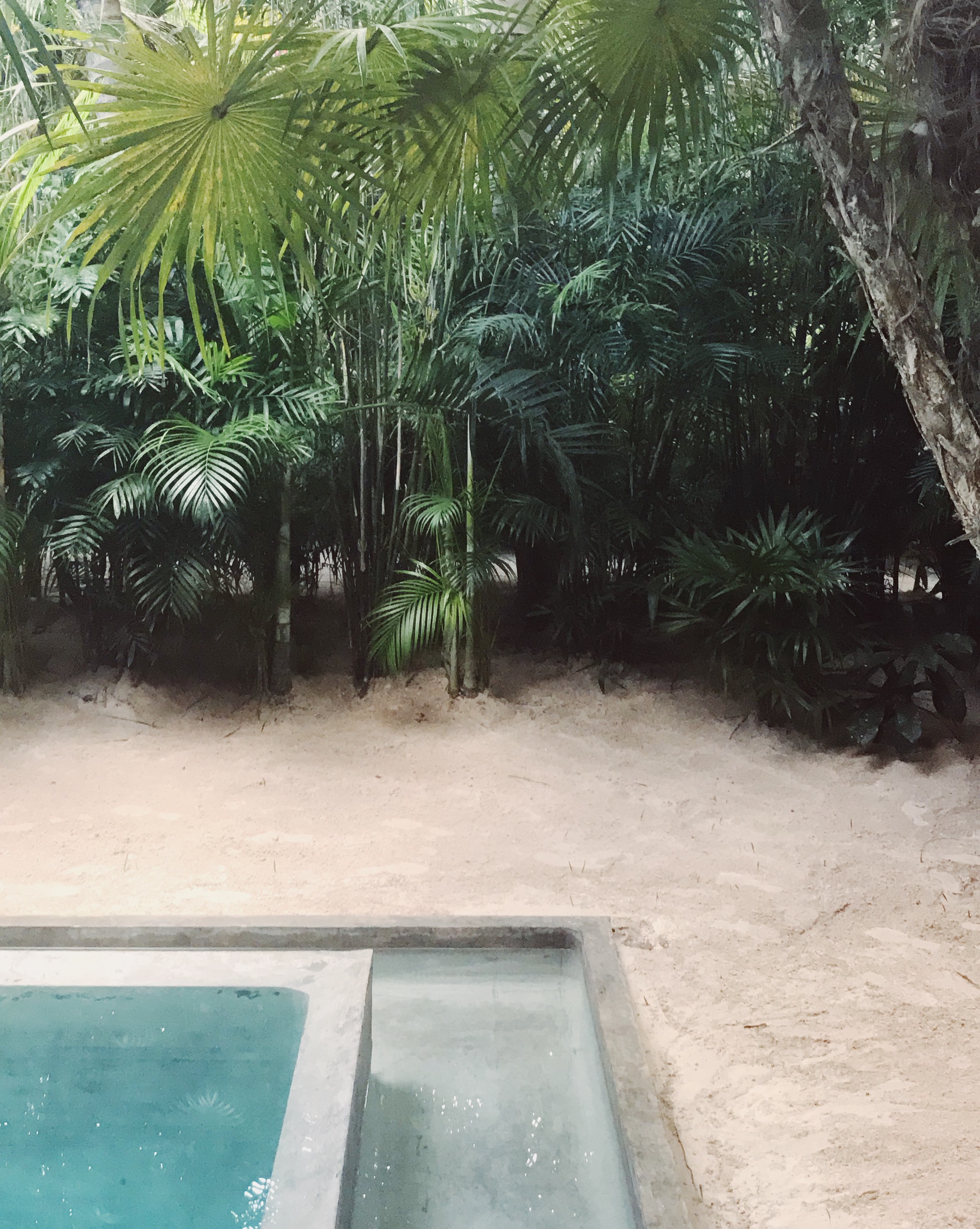 I also stayed at the hotel Be Tulum. Also in the heart of town, this hotel was a relaxation dream. Once you enter you are in the chill zone. No shoes, feet in the sand, beachy cocktails, palm tree jungle and natural design including concrete slabs, wooden accents and rattan furniture. All set to a backdrop of chilled music and burning incense. This bohemian design really made my heart happy. Although it isn't a style I usually design with, I definitely found inspiration here for using natural raw materials combined with a jungle inspired palette. Nomade is their sister hotel located next door and it is equally as lovely. See more here and here.
Where To Eat: Hartwood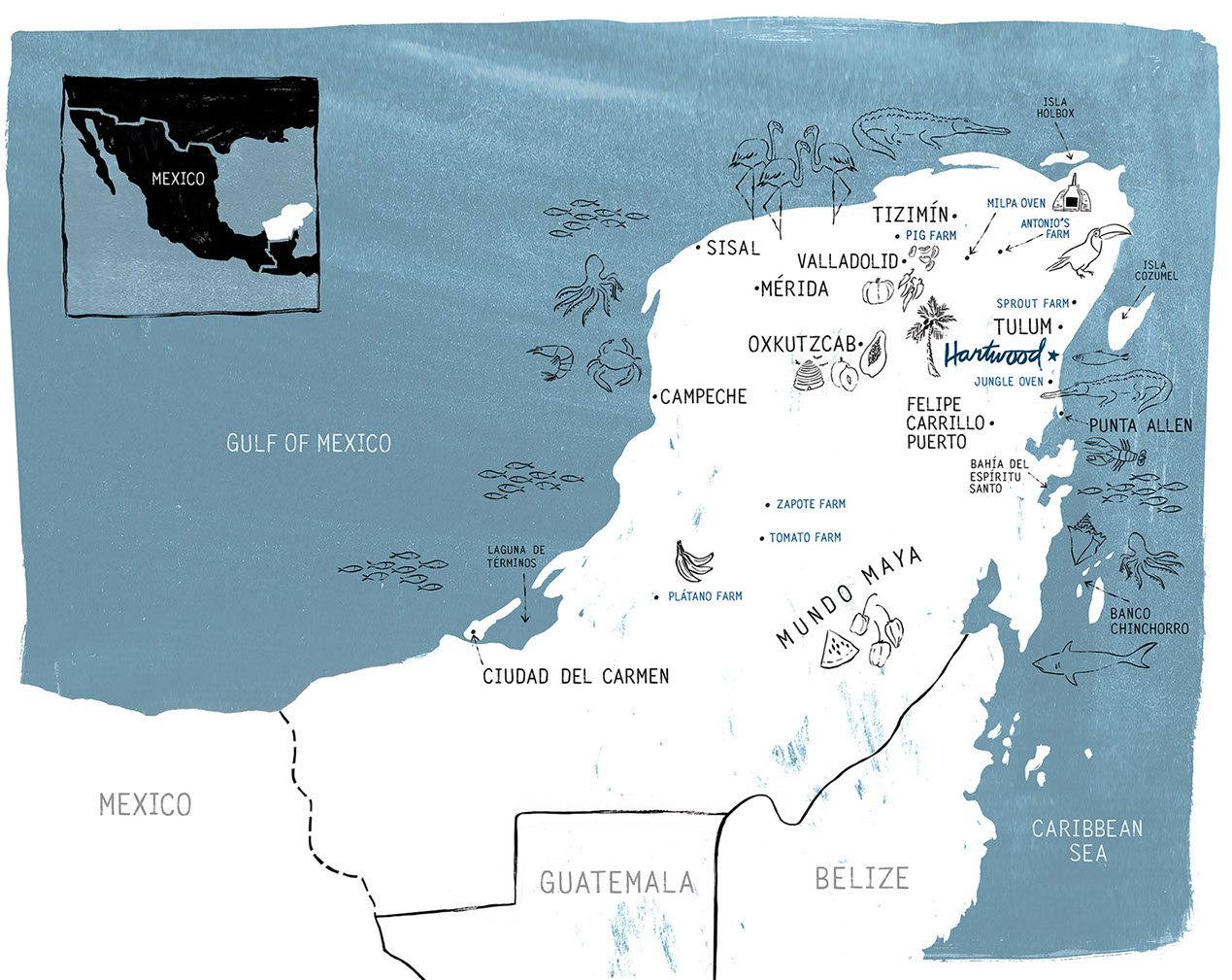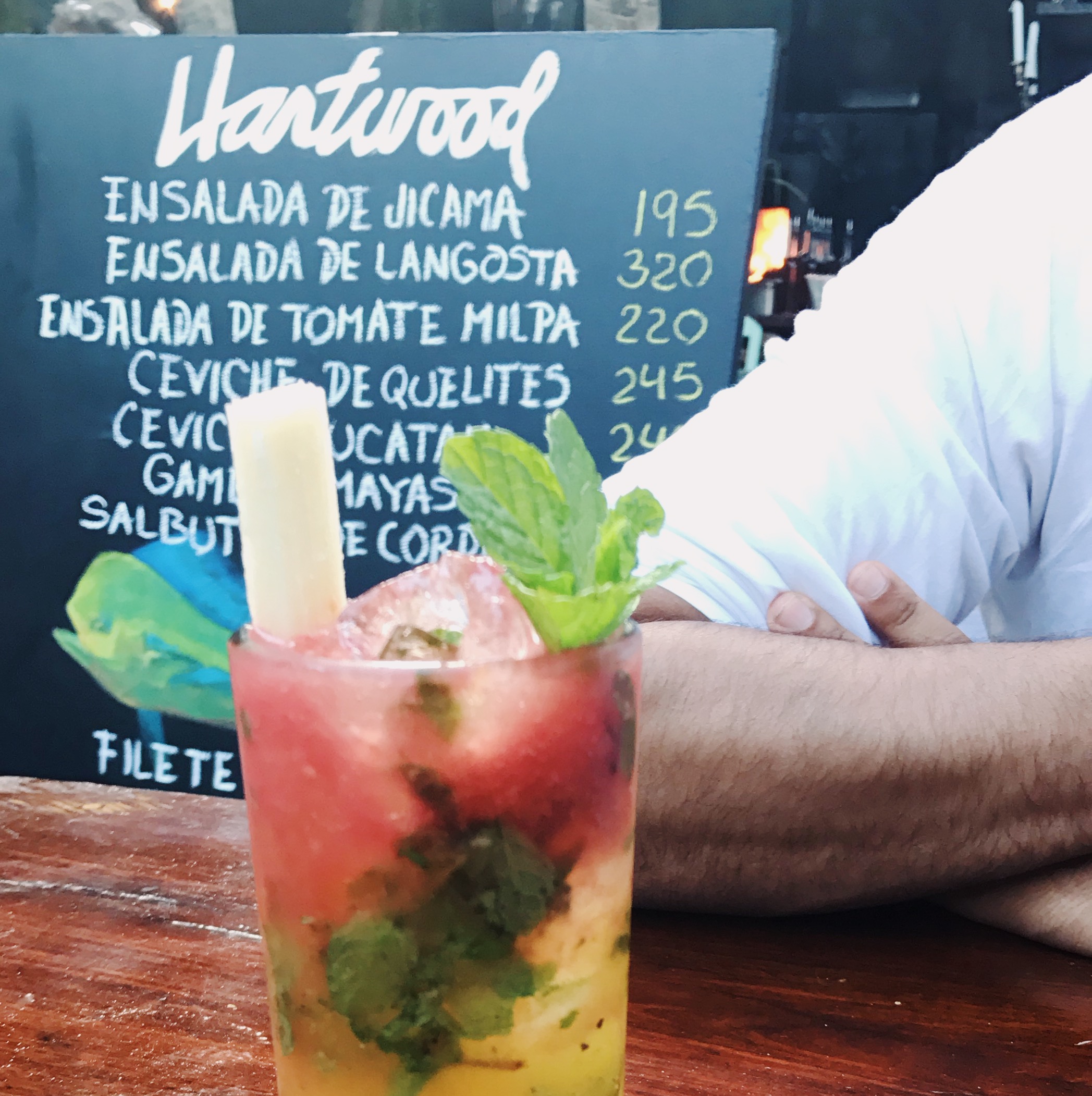 Hartwood is a legendary restaurant in Tulum. It is completely off-grid and therefore the lights and music are run by solar panels, along with all of the cooking being done in an open fire oven. Our meal was one of the best dinners I have had in awhile. It is all outside and they truly emulate the casual rustic atmosphere of Tulum that everyone loves. Visit them here.
You can also view a video summary Tulum Design on my Instagram Stories here.