Living Room : Before & After
As a follow up to a recent dining room makeover I did, I wanted to also share the before and after of another room in the same client's home. This time focusing on the living area and much like the dining room, this interior is a great example of using decor pieces, fabrics and styling to really transform a space. For the living room we wanted to keep the backdrop in neutral tones and add accents of warm colors such as reds and deep greens. We then wanted to have pops of brass throughout the room. A fun element of this space is my client also wanted to have a small cocktail area for guests (separate from the tv space), that would be a playful area and include a small vintage sofa and bar trolly. That was a fun nook to create. Take a look at this beautiful space and the transformation.
Living Room Makeover

This is the tv area of the living room. We wanted to keep it a neutral warm space. The mixture of bright hues really come alive when combined with the cream undertone of room.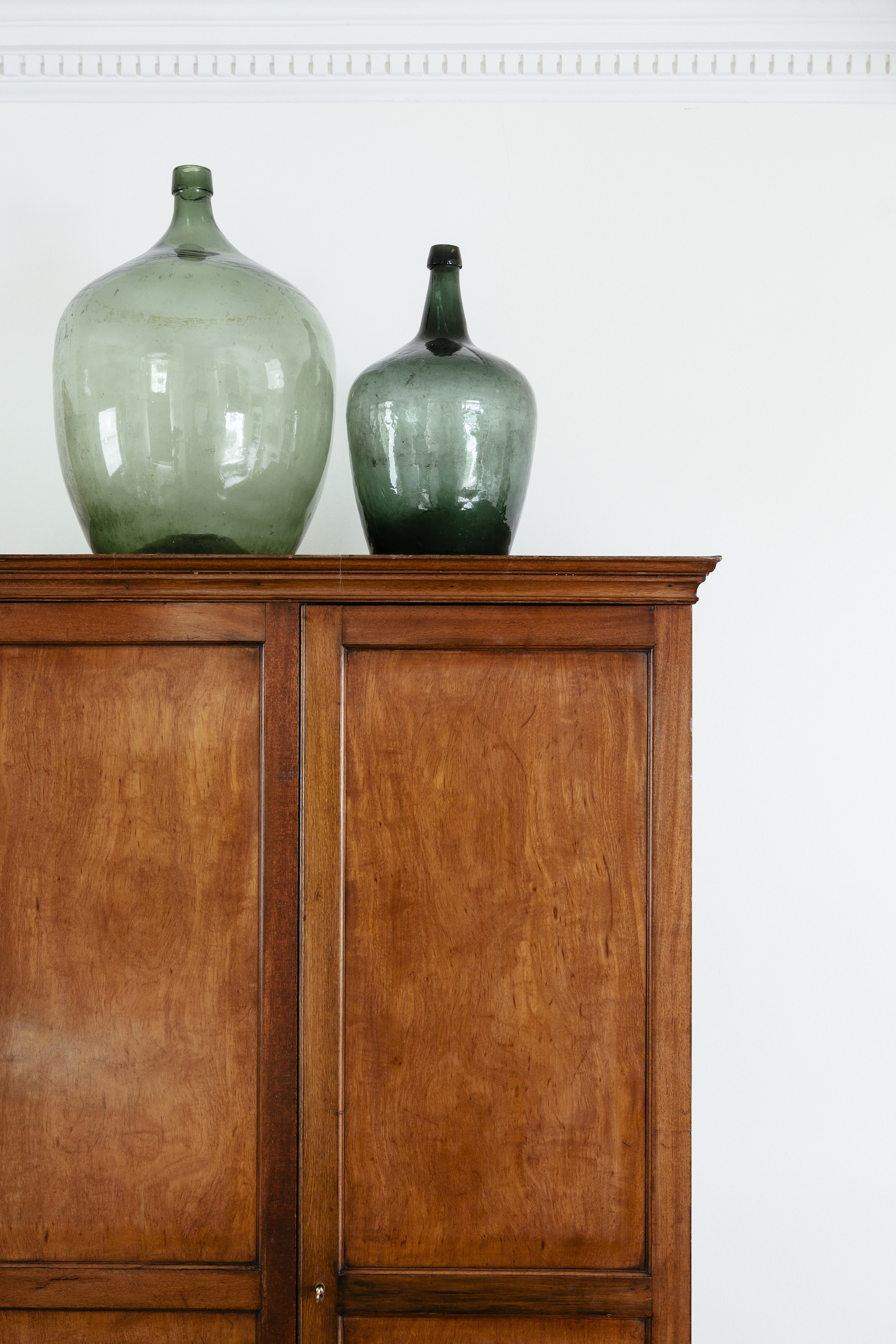 It is so important for me to mix vintage pieces into my interiors. I feel that it gives a real sense of depth and texture. This large wardrobe that we used to store toys in and the green vases are both vintage. I just love both pieces. Vintage pieces from Phoenix On Golborne in Notting Hill.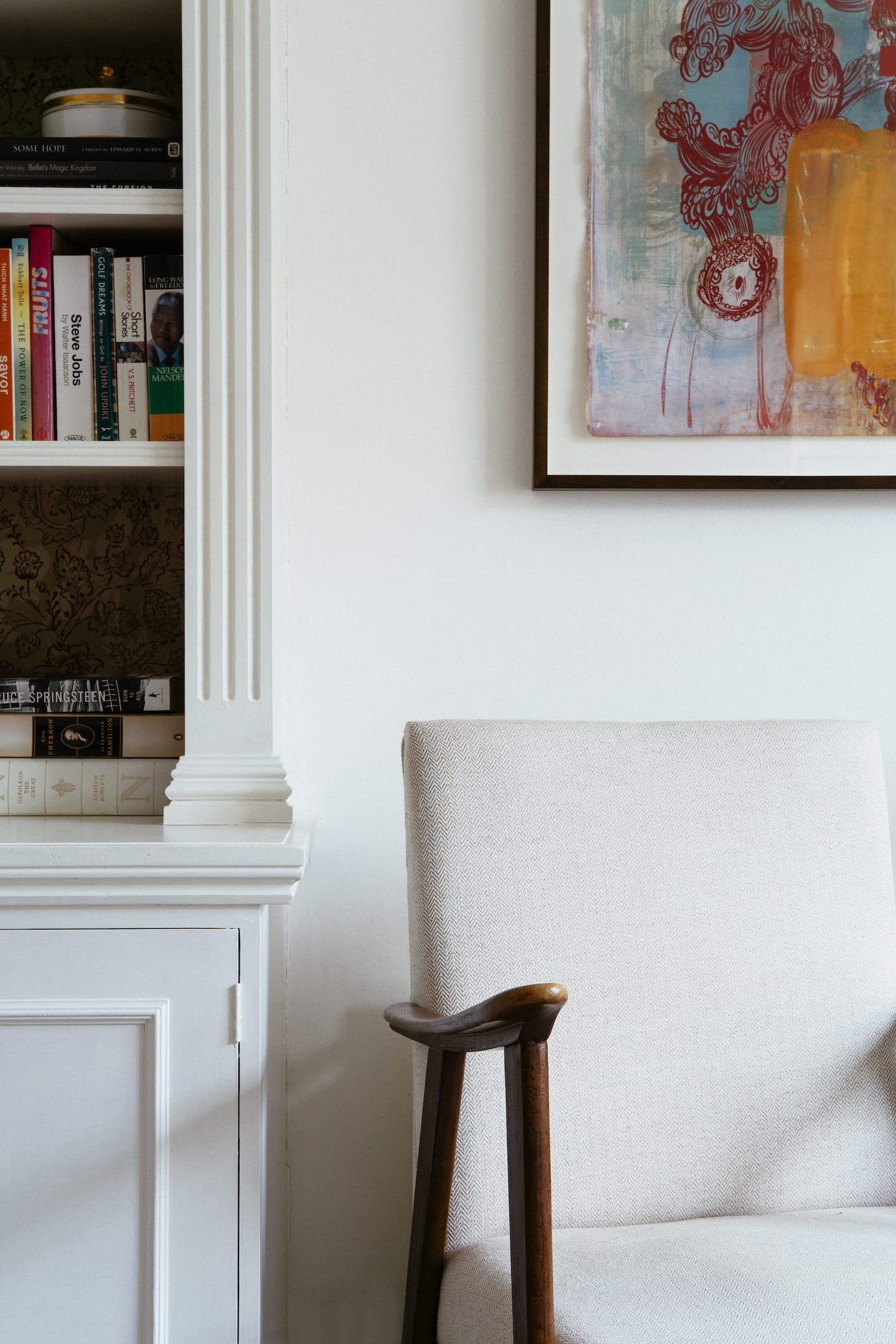 This cream side chair and wall color created a beautiful backdrop to go along with this colorful artwork that my client chose from Paddle8.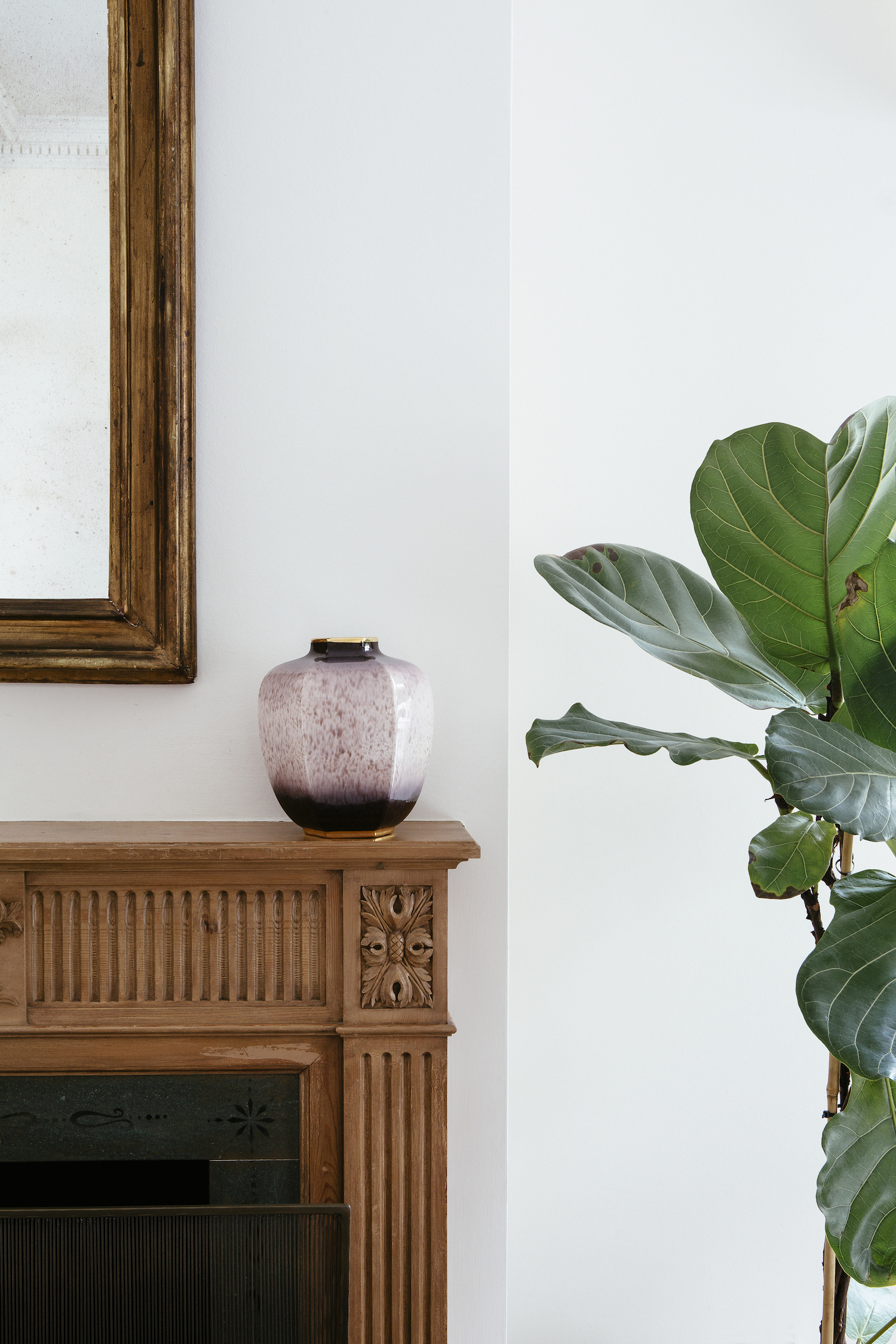 Fireplace details and greenery.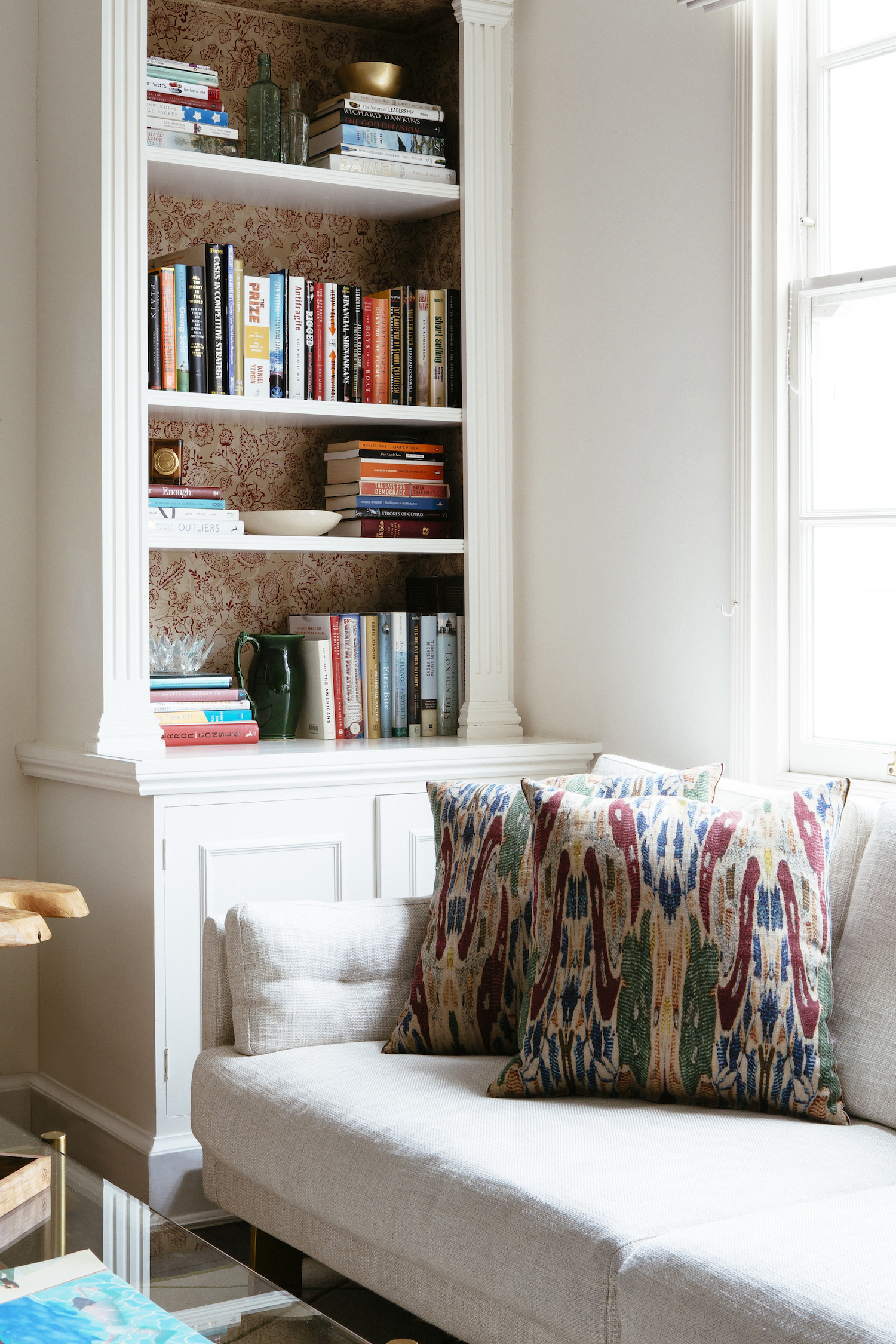 We styled the bookshelves to break up the existing books and to also let the fabric inlay show through (this was existing on the bookshelf and I loved it).
Before & After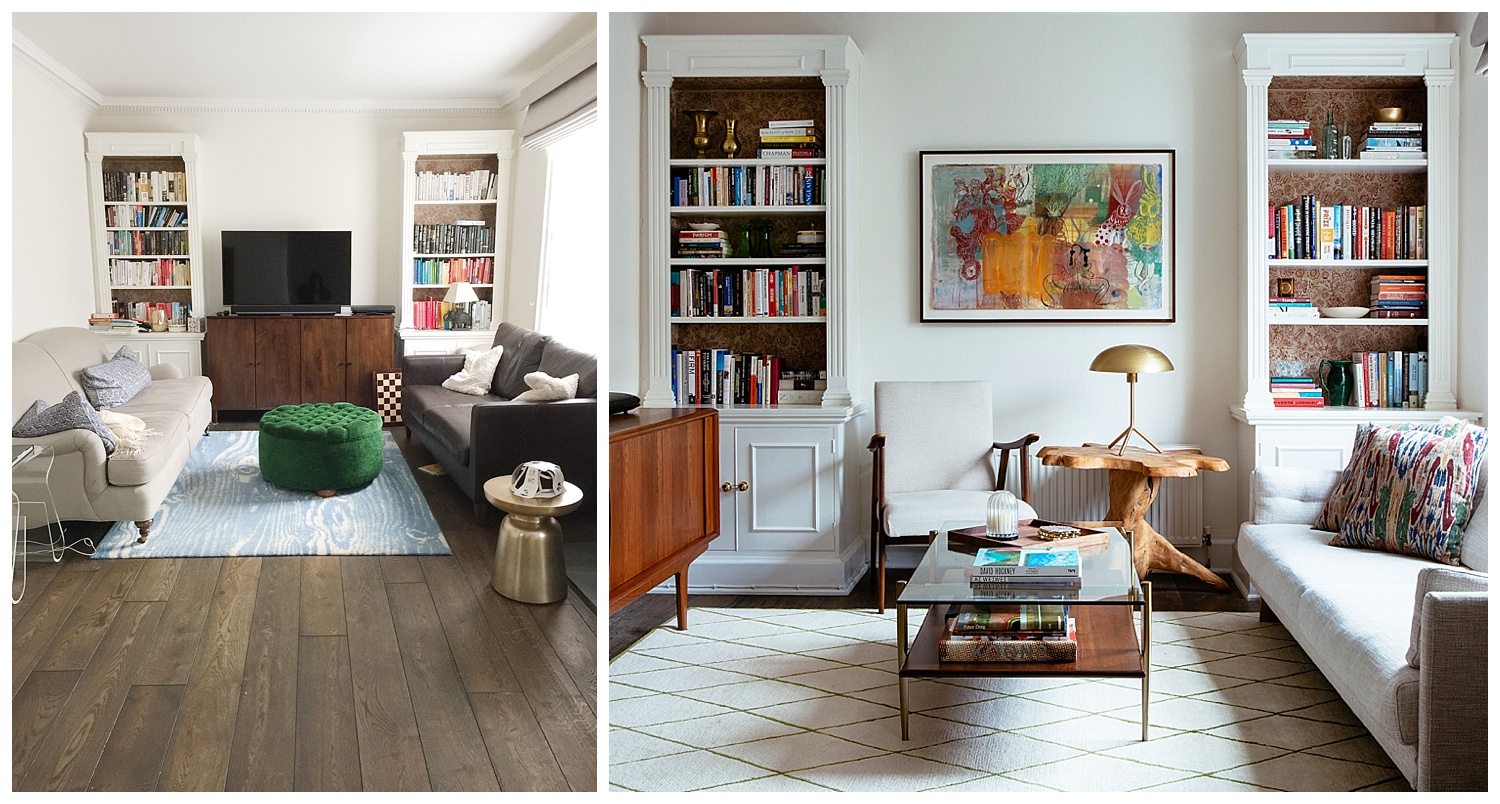 Cocktail Area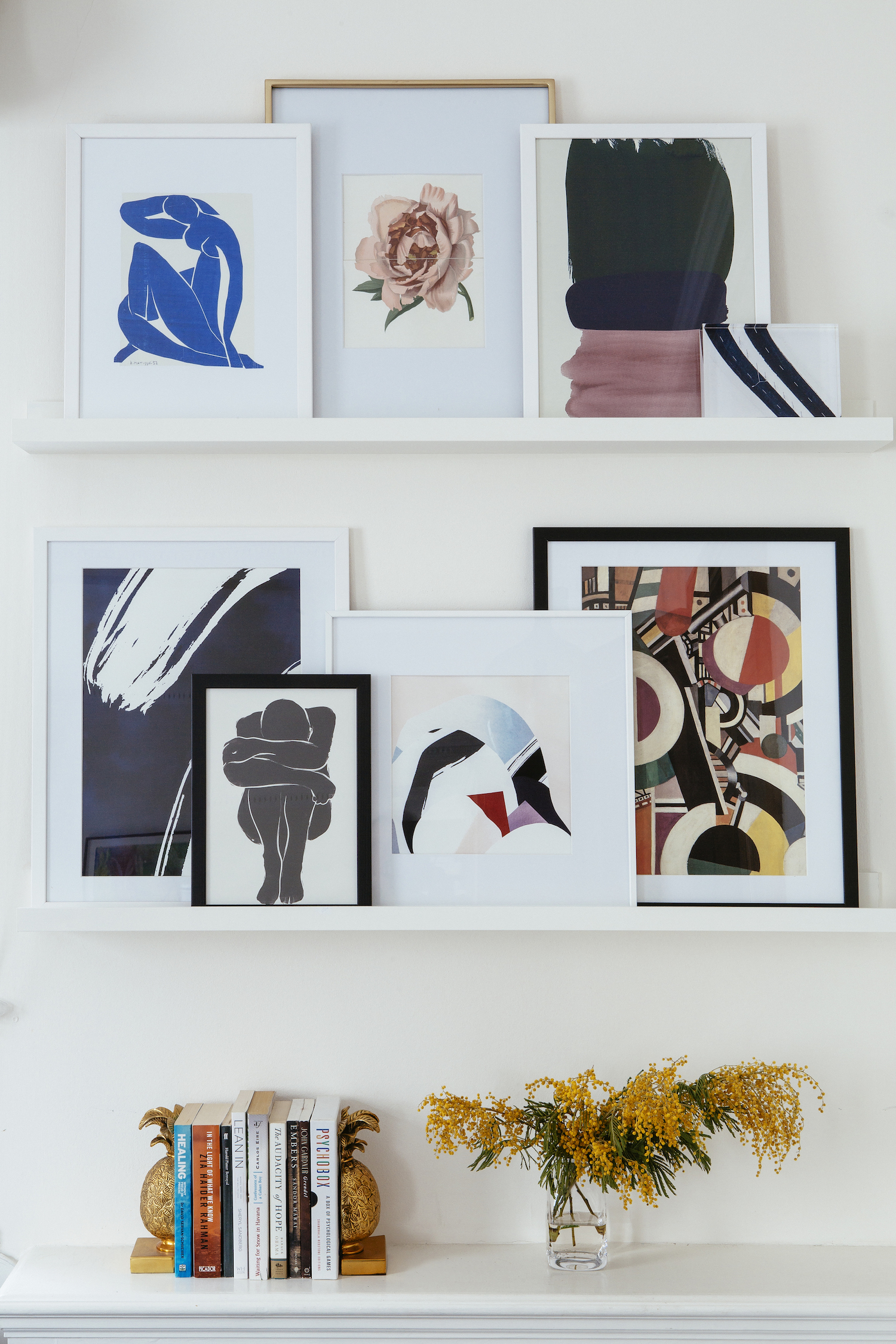 We decided to have some fun in this area of the room. We started with installing artwork ledges on both sides of the window. We added in new art pieces mixed in with my client's photography and prints.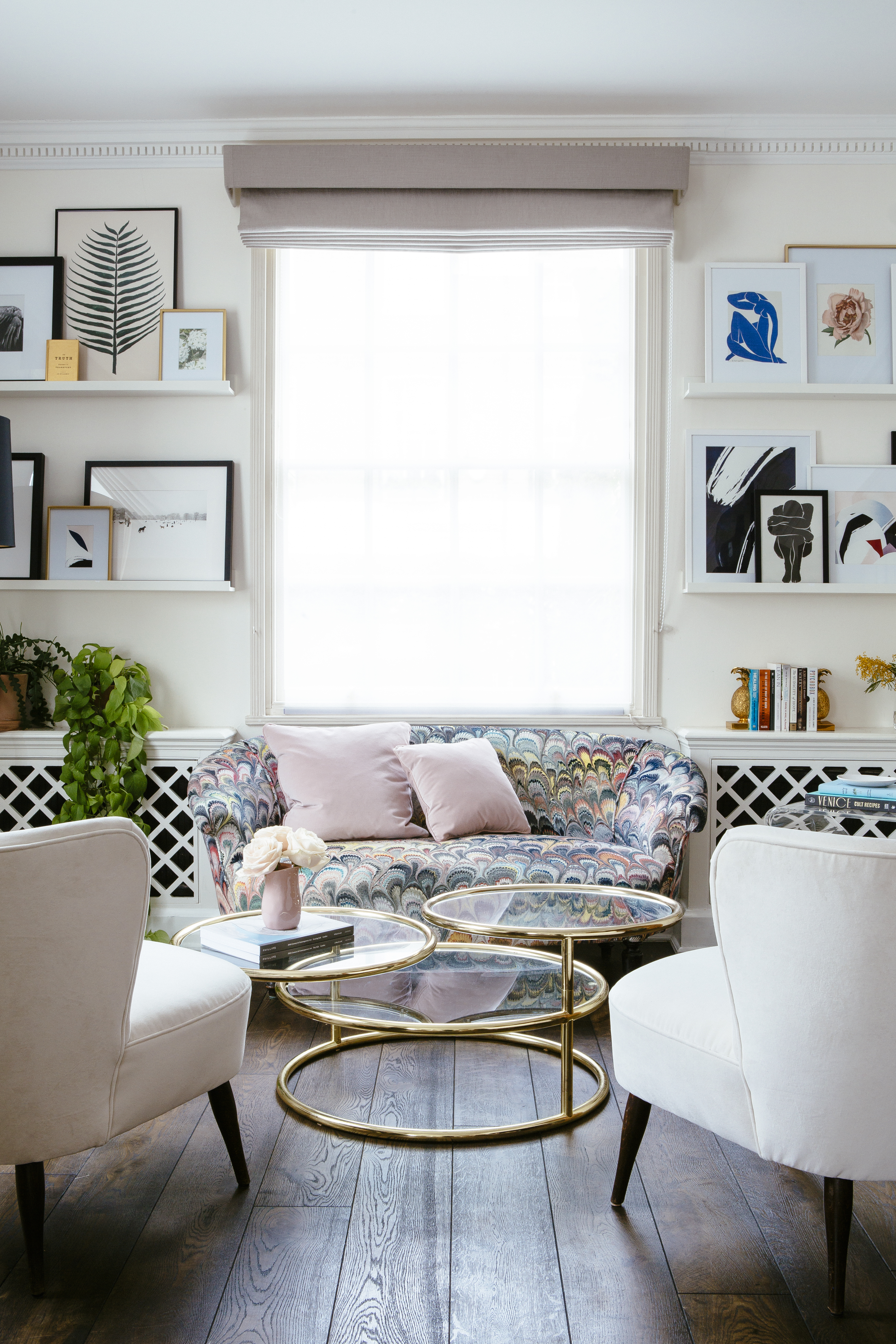 We found this small vintage cocktail sofa from Peanut Vendor and and reupholstered it with this gorgeous marbleised Beata Hueman fabric.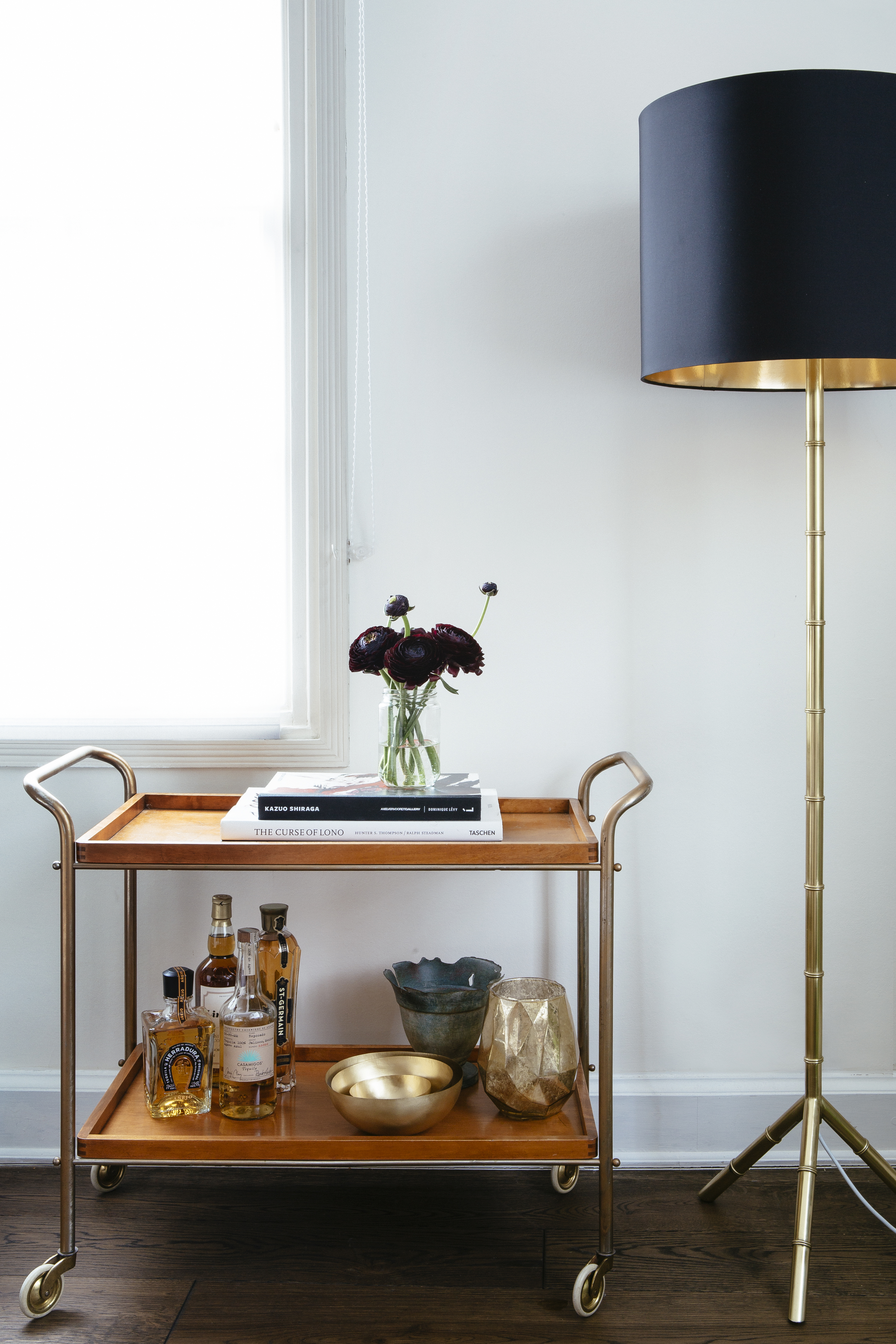 Beautiful mix of old and new brass accents between this vintage bar cart from 1st Dibs and this sleek Jonathan Adler floor light.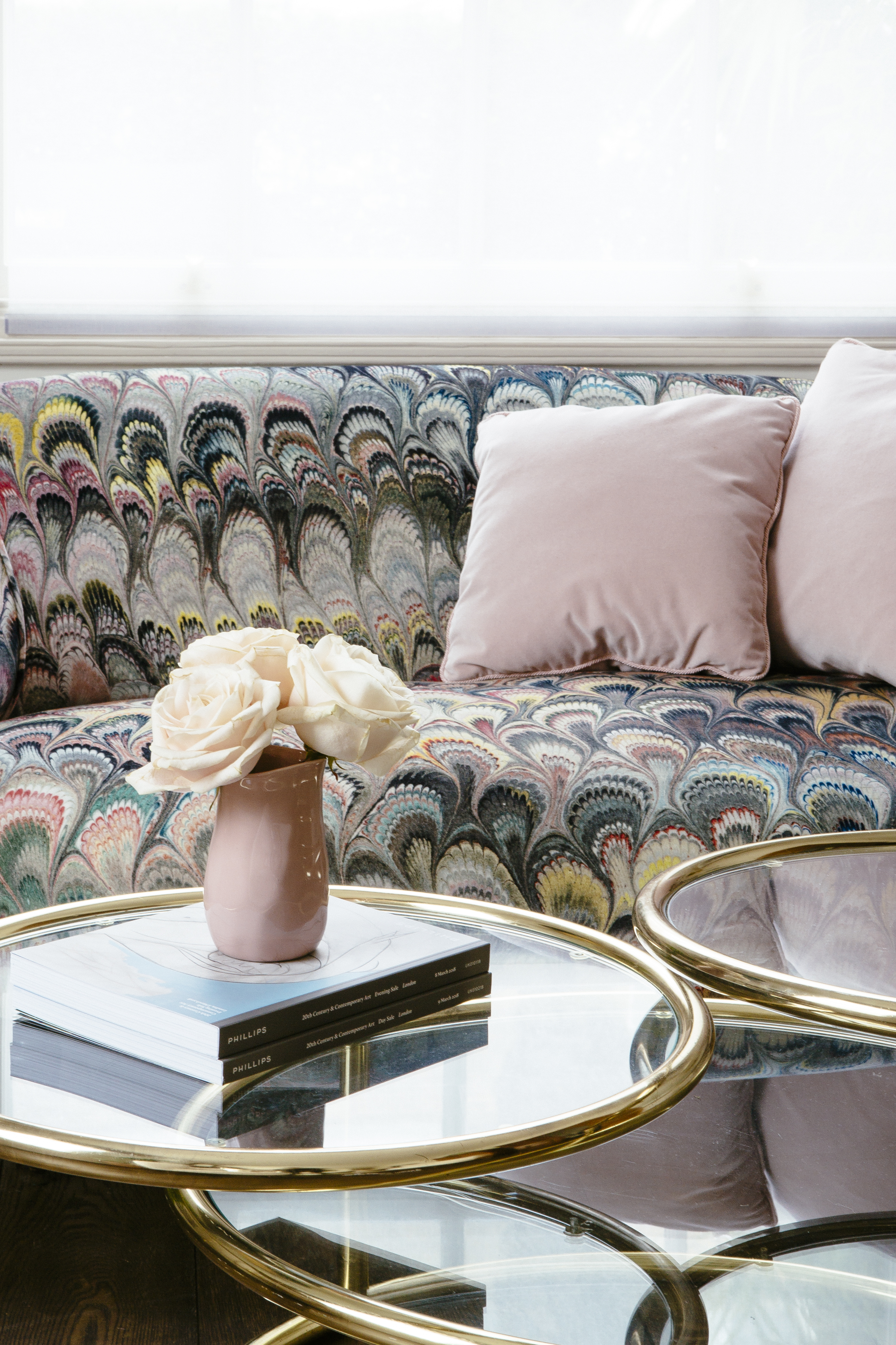 We added blush pink cushions to pull out this tone from the sofa fabric.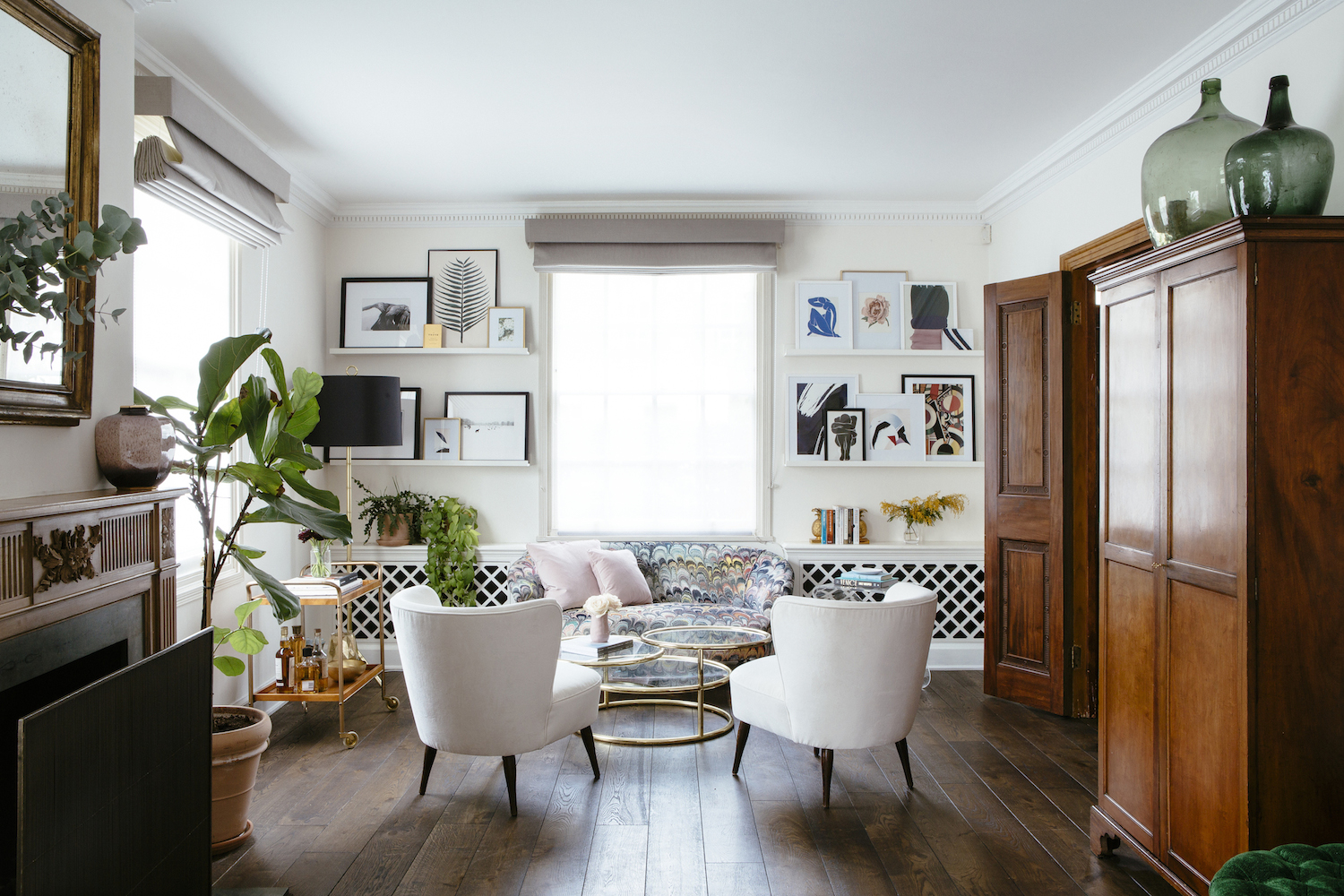 Great space for a cocktail with friends.
Before & After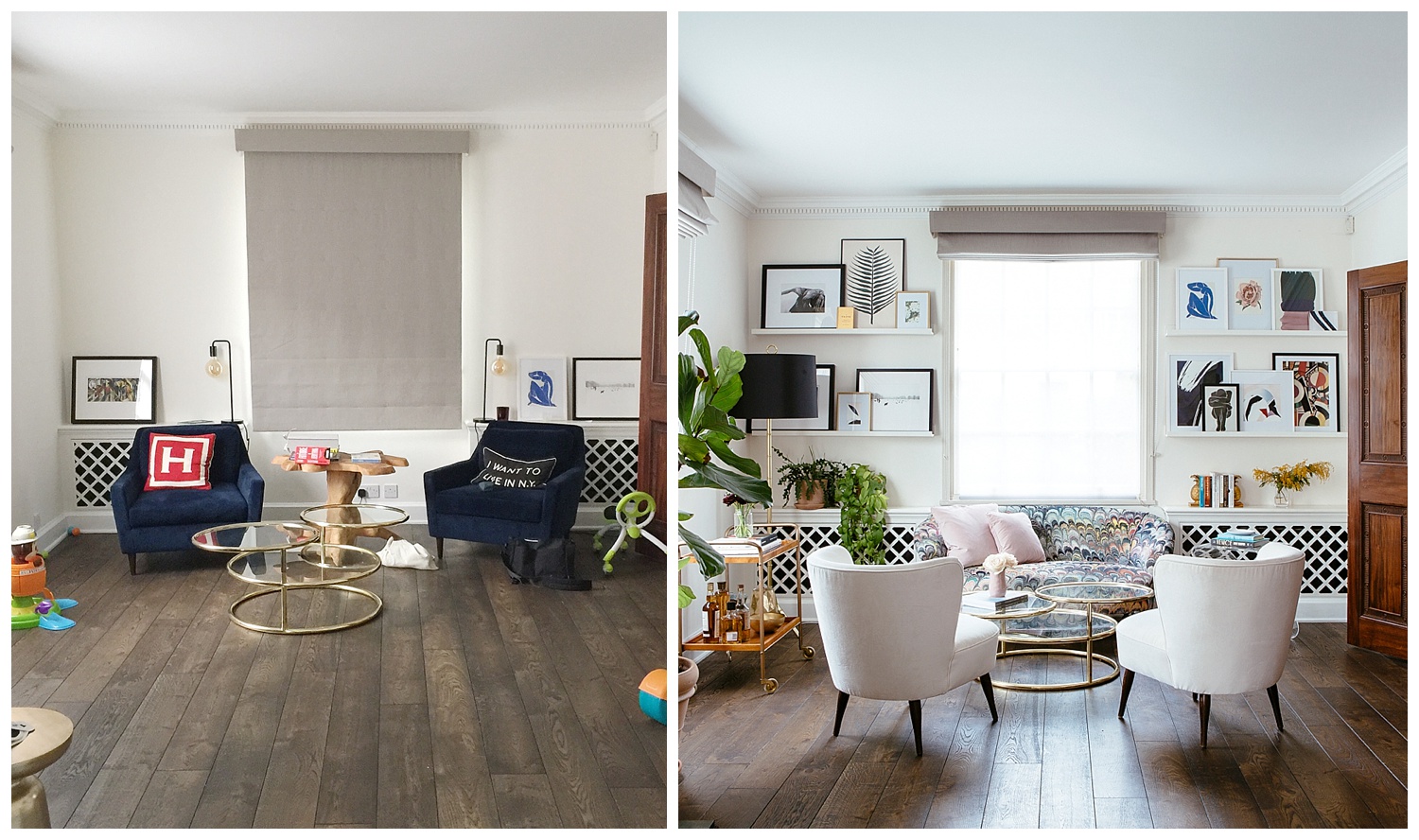 Photography by Anna Batchelor